Secret Side Effects of Eating Rotisserie Chicken, Says Science
At what costs does it take to make a perfectly crispy yet tender bird?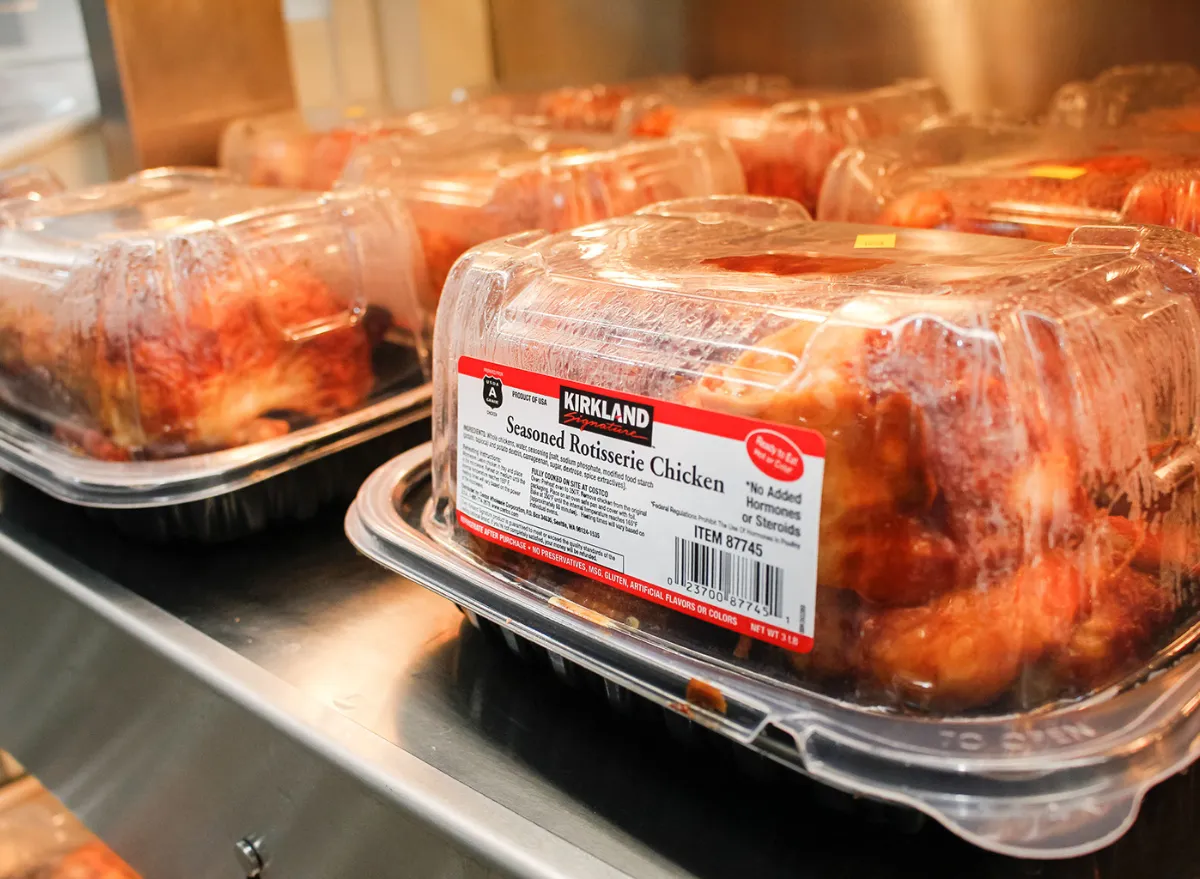 Juicy, tender, and seasoned just right, rotisserie chicken has a near-perfect texture and pleasant flavor profile to boot. However, is this type of cooking method the healthiest for you?
Below, we provide one perk as well as three downsides to eating rotisserie chicken over preparing a chicken at home. Then, be sure to check out our list of Popular Costco Foods That Are Making You Gain Weight, Say Dietitians.
You may consume more sodium.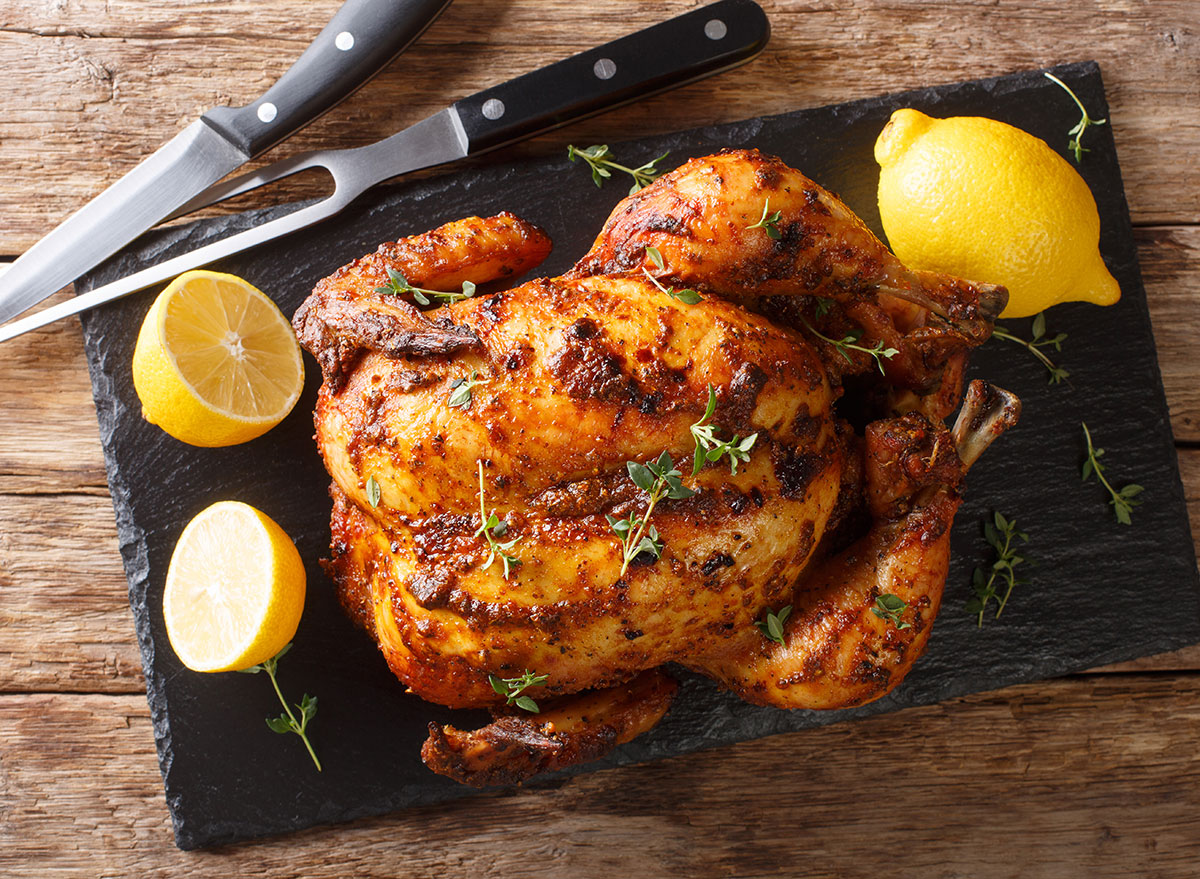 The perk about cooking meals at home is that you get to control which ingredients go into the dish. While rotisserie chicken is generally healthy, there are some store brands that really pack the sodium into the bird. Nutrition experts at Consumer Reports recently evaluated the nutrition information and ingredients for 16 rotisserie chickens found in seven well-known supermarkets. They found that Sam's Club Member's Mark Seasoned Rotisserie Chicken was one of the saltiest options of all the stores. Packing 550 milligrams of sodium per 3-ounce serving, the experts note this bird contains about nine times more sodium than a chicken roasted without salt. 
For more, be sure to check out These Are The 10 Best Low-Sodium Lunch Meats to Buy.
You consume less fat than if it was fried.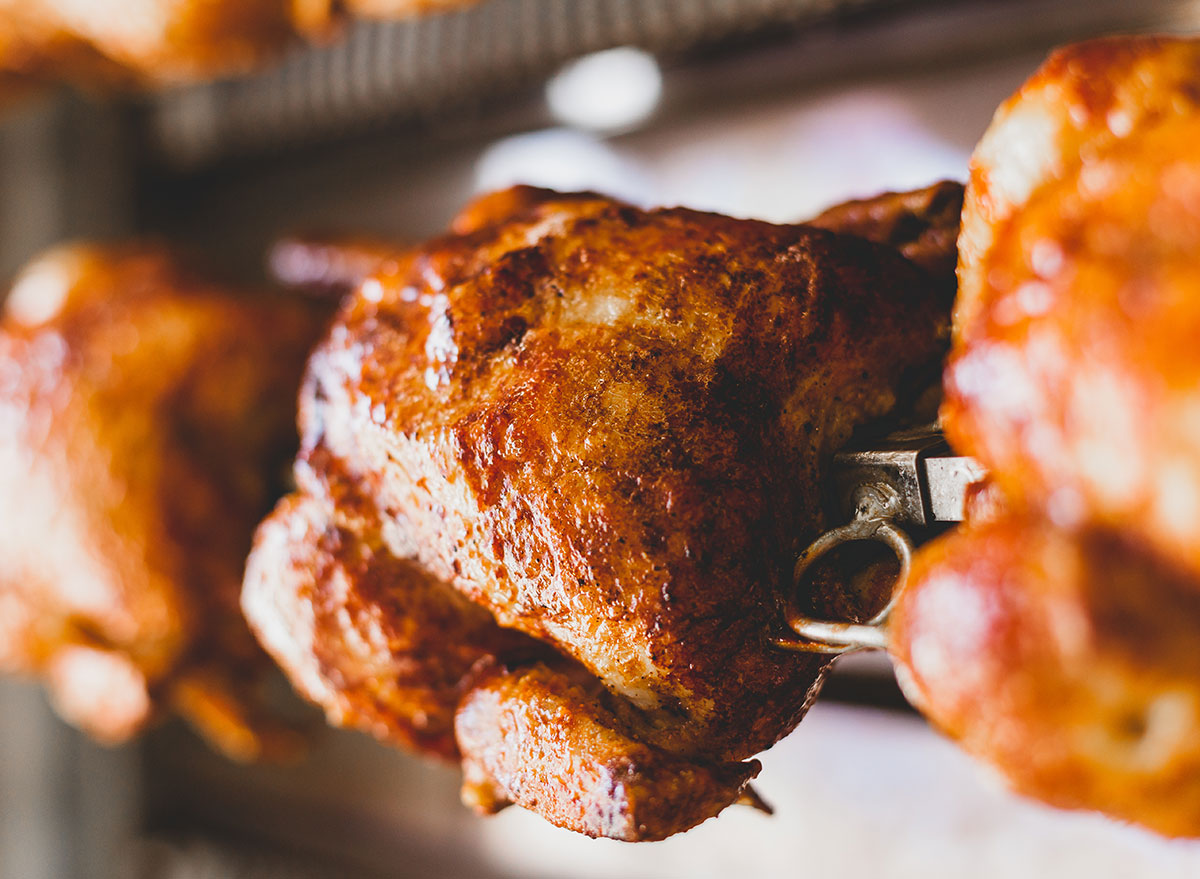 Rotisserie chicken isn't all that bad—after all, it's definitely a healthier option than fried chicken. Since the chicken is oven-roasted, it doesn't contain nearly as much fat as its counterpart that's dipped into a vat of frying oil. Plus, the cost of one rotisserie chicken (which contains multiple servings) may cost you the same amount of money as a single combo meal at a fast-food restaurant. So not only are you saving yourself from harmful saturated and trans fats, but you're also saving yourself some money, too.6254a4d1642c605c54bf1cab17d50f1e
If you snag a rotisserie chicken at the store, don't miss our 21+ Best Healthy Rotisserie Chicken Recipes for Weight Loss!
But it also may contain extra sugar.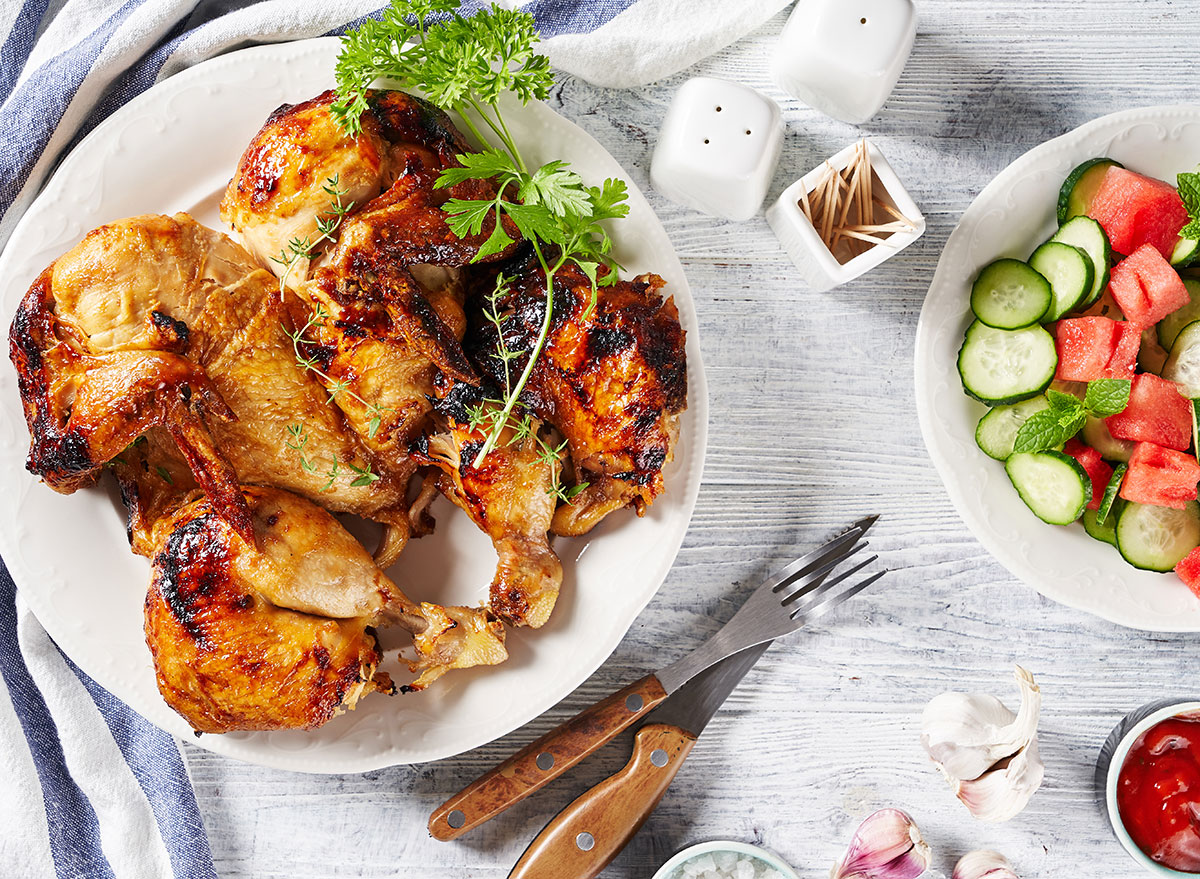 Again, the one major downside to buying rotisserie chicken is that you really aren't sure what's lurking underneath that crispy brown skin, apart from the obvious—tender meat! However, as reported by Consumer Reports, all rotisserie chickens are injected with a solution that helps them stay moist and tasty. This solution can include sugar, for example. Think about it this way: would you sprinkle sugar onto the chicken breast you're sautéing in a pan? Probably not.
Don't miss 14 Sneaky Sources of Added Sugars for more surprises.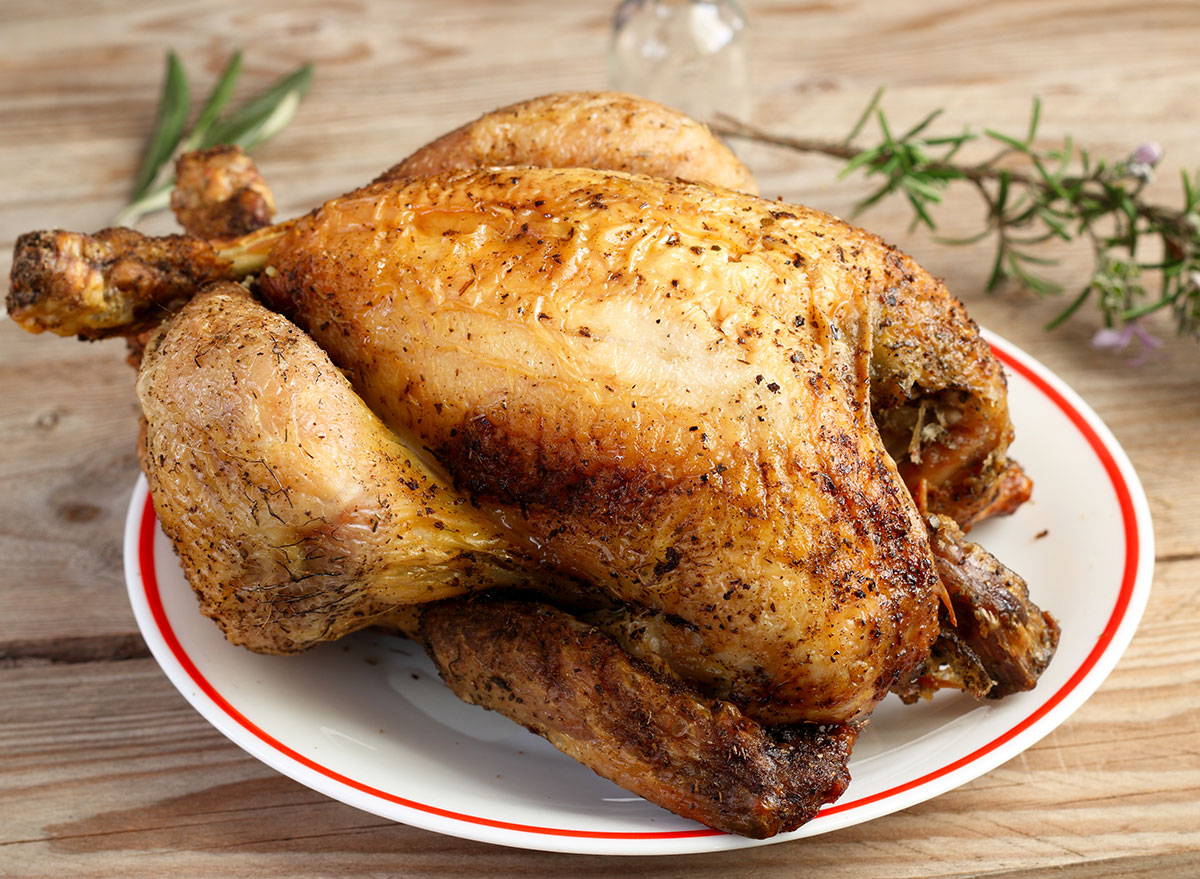 This solution also packs a few other unfavorable ingredients, including additives like carrageenan, "natural" flavors, and gums. Just take Walmart's (Hot) Freshness Guaranteed Garlic-Flavored Rotisserie Chicken as an example. If you're worried about additives, consider buying a rotisserie chicken from Whole Foods, as the only ingredient is organic chicken.
For more, be sure to sign up for our newsletter.