13 Things You May Not Know About LongHorn Steakhouse
From the best cuts to order to secret deals, we've got the tea.
One of America's most popular steakhouse chains, LongHorn Steakhouse now has over 500 locations around the world, with millions of diners enjoying steaks of all types at decent prices, along with a menu of satisfying sides, starters, sandwiches, soups, salads, and desserts.
However, while steak connoisseurs may think they know everything there is to know about the under those big horns, only LongHorn insiders really know what goes on behind the scenes. From the best cuts to order to secret deals, read on for all the best insider tips and secrets.
The founder also started another meaty restaurant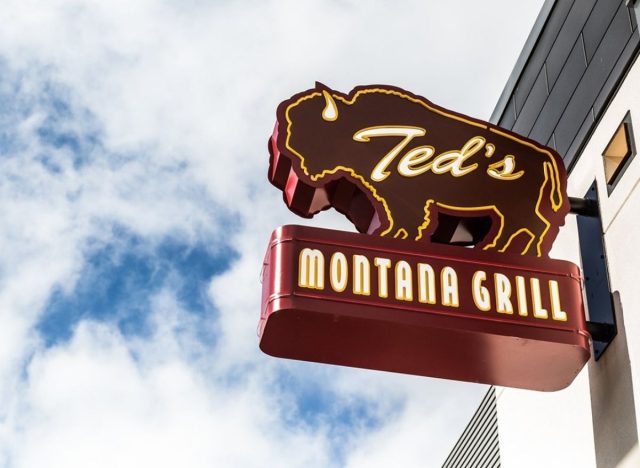 After moving on from LongHorn, founder George McKerrow partnered with media mogul Ted Turner to launch Ted's Montana Grill. The focus of Ted's isn't beef, but bison, with an emphasis on sustainability. McKerrow admitted he found it "ironic" that serving diners bison—a species that had once been hovering on the brink of extinction—had "actually increased the population several-fold, and we've done so sustainably," according to Mashed.
Get a free appetizer for your email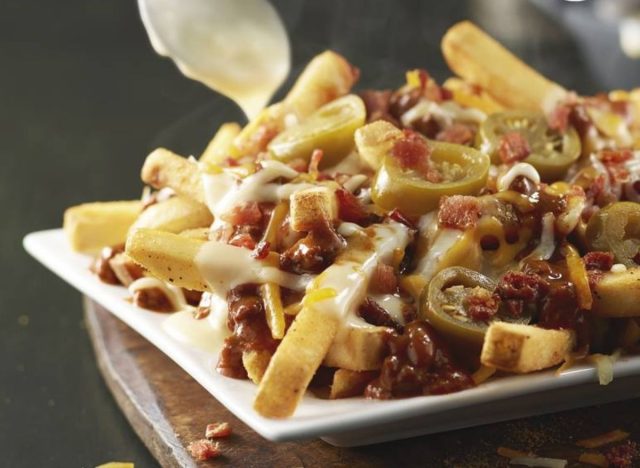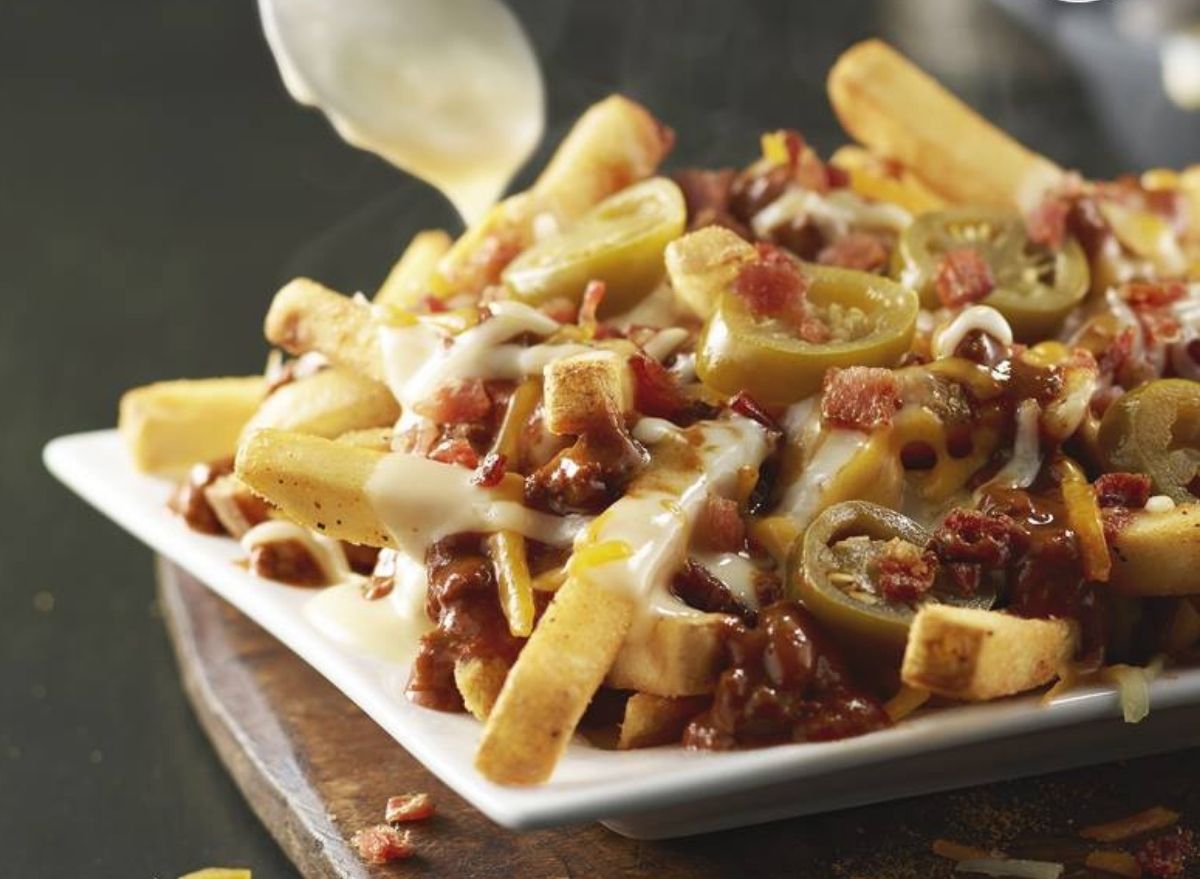 If you join the Longhorn Steakhouse Email Club, you can get a free appetizer like steakhouse wings with the purchase of a meal the next time you go. You'll get regular emails from the restaurant with other deals as well (like a free dessert on your birthday!).
Your steak is never frozen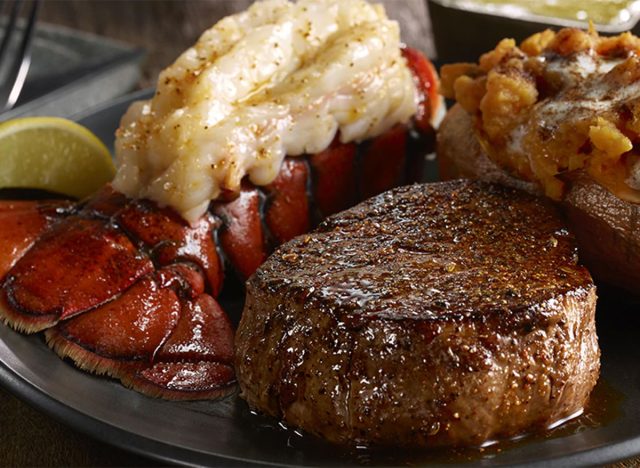 If you thought you were getting a frozen hunk of meat, you're wrong according to a LongHorn cook, who explained, "We actually do not freeze our meat. It's all kept in the walk-in fridge. It gets hand-cut every morning and placed on a rack covered with wrap." Why is this important? Frozen steak contains ice crystals which will make the steak less juicy when cooked.
They're being sued for underpaying employees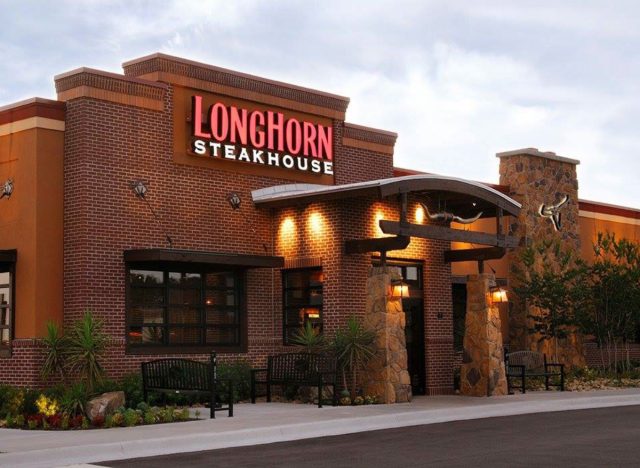 In not great news, according to ClassAction.org, LongHorn Steakhouse was accused of underpaying their tipped staff (meaning servers and bartenders) by having them perform tasks outside of their job description—work they should have been paid a higher wage for, as they weren't earning tips. A class-action suit is pending.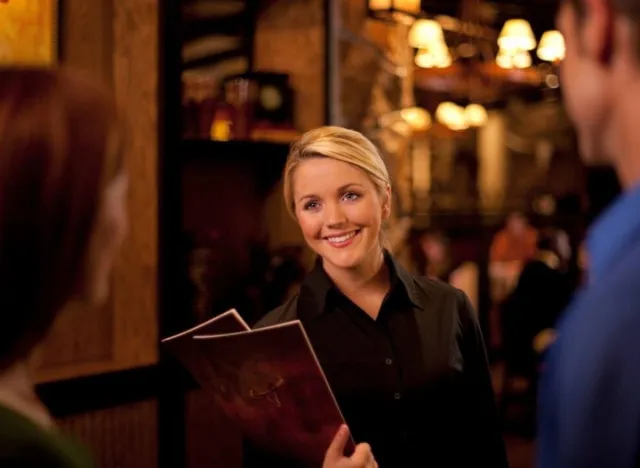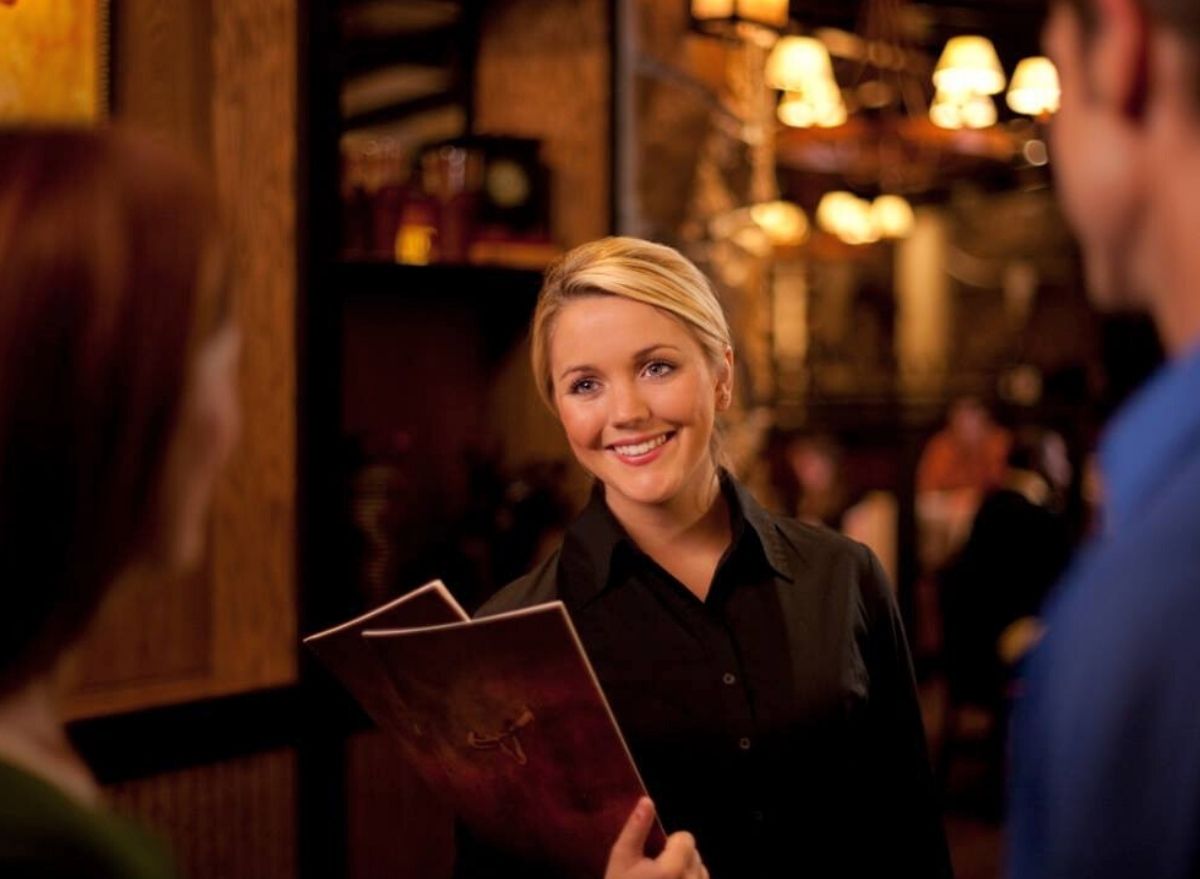 Many Longhorns are open for lunch, and they have a pretty similar menu (albeit with smaller portions) at lower prices during lunchtime. If you're on a budget and want a steakhouse treat, head over at lunch for great deals.
It's part of a bigger restaurant group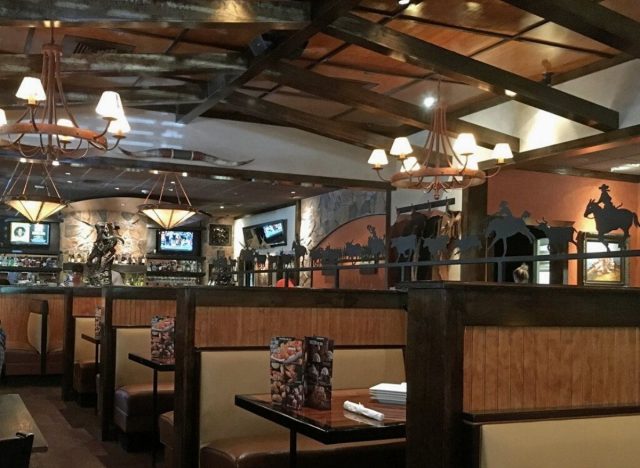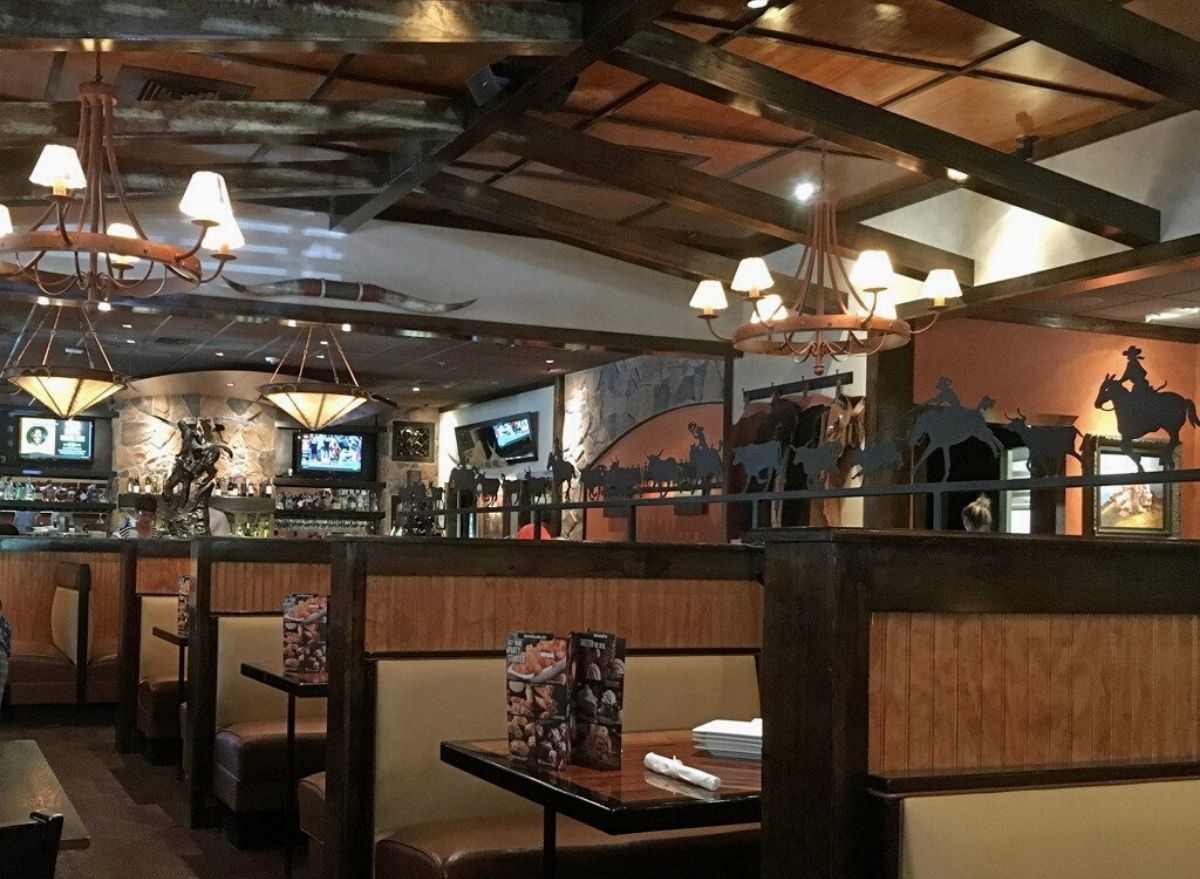 While LongHorn was founded in Atlanta in 1981 by George McKerrow Jr., the chain is owned by Darden Restaurants. The company also owns and operates favorites like Capital Grille, Seasons 52, and Yardhouse and has almost 200,000 employees.
They hate order modifications when it's busy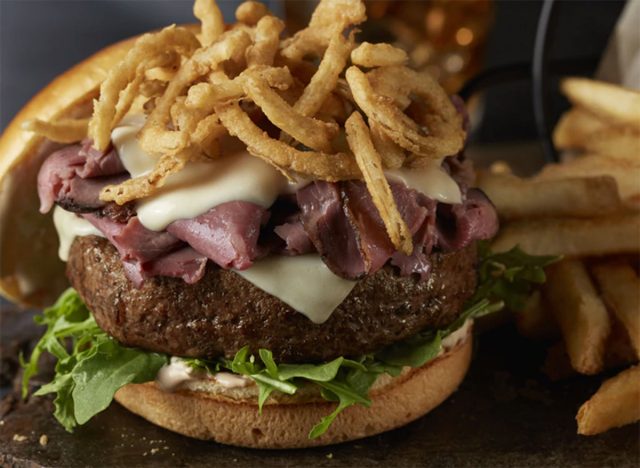 According to a post from a LongHorn line cook on Reddit, employees don't actually hate it when you make changes to your menu order unless it's really busy. "When I get an order where the details/mods are literally seeping off of the screen in the thick of the rush," they wrote, "[I] feel a little sting."
But they love cooking your steak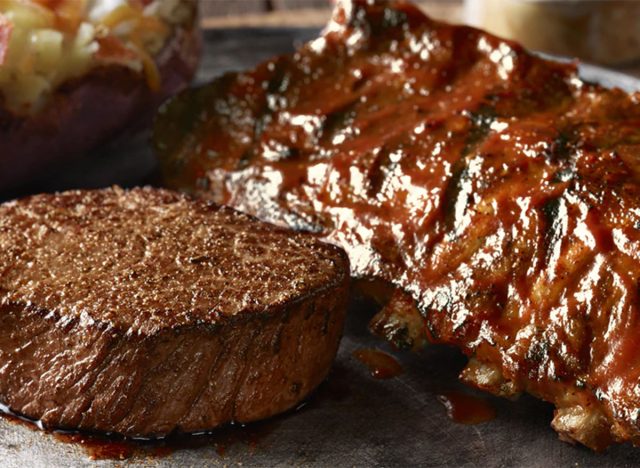 No job is perfect, but ​​the cooks really care about the food they make for you, says one line cook, "I invest myself into the food. I enjoy seeing a well-plated and prepared item go out of the window. It's particularly satisfying, and I take due pride in everything I make."6254a4d1642c605c54bf1cab17d50f1e
They have a secret steak seasoning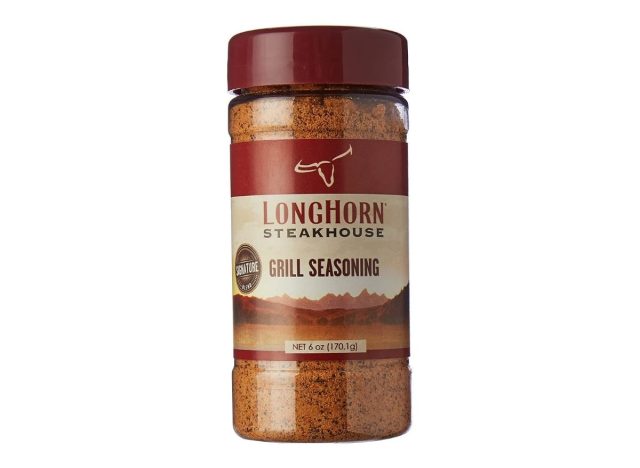 The steakhouse has a special seasoning that the cooks behind the scenes use to make those ribeyes and filets taste so, so good. "LongHorn's has a trio of seasonings that we typically use that really embolden the flavor of pretty much everything we have on the menu," wrote an employee on Reddit. "I'm not sure what the makeup of the seasonings are as they come pre-packaged off the truck, but most everything gets a healthy seasoning before hitting the grill." You can actually buy it if you want to replicate LongHorn's signature flavor at home.
The menu is low-carb and keto-friendly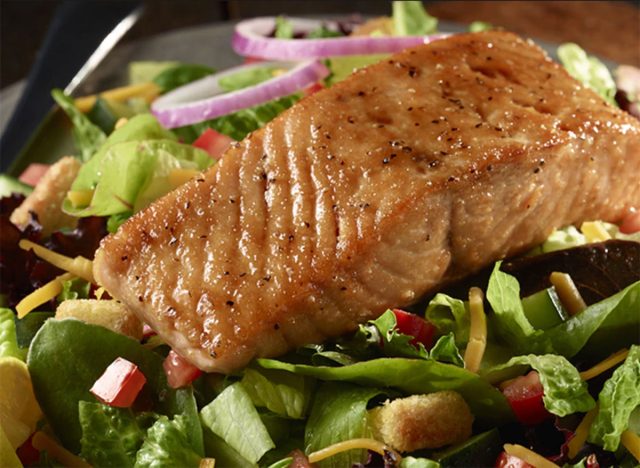 All of LongHorn's nutritional information is available on their website, and they include carb counts, so you can easily plan a low-carb meal. Some ideas include chicken wings without blue cheese dressing, just about any of their fire-grilled steaks, and a side salad (hold the croutons) or a veggie side with cheese. Yum!
Their house margaritas are the most popular drink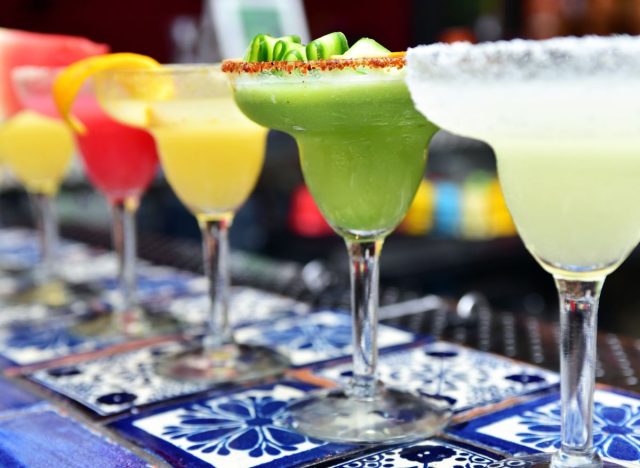 The LongHorn specialty cocktail is the margarita, according to Delish. Tequila-loving customers enjoy the classic version with lime, and also offer flavors like strawberry, watermelon, and pineapple-coconut.
You can switch up sauces for your apps
Love the sweet and spicy chili-ginger with your Spicy Chicken Bites? Order this sauce on the side with your Firecracker Chicken Wraps or Texas Tonion, and add a little spice to these killer bites.
A previous version of this article was originally published on Jul 9, 2022.
Tanya Edwards
Tanya Edwards is a seasoned food and health journalist, who has held roles at Yahoo Health as Managing Editor and at Food Network as Programming Director.
Read more about Tanya
More content from
Restaurants