10 Best Snacks for Date Night and 'Netflix and Chill'
Throughout human history, "movie night" has been a thinly veiled euphemism for hooking up. Think the drive-in, the shared armrest at the movie theater, the rec room with the shag carpeting — mischief! It's universal: What was yesterday's "Come over and watch a movie?" is today's meme "Netflix and chill?"
No matter what you call date night, it's ideal to have some snacks on hand, and if they happen to enhance the libido, all the better. Here are some of our favorites, each with ingredients that'll turn up the heat, plus recommendations of Netflix movies that pair perfectly. Because you do plan to watch the movie, right?
KIND Maple Pumpkin Seeds Healthy Grain Bar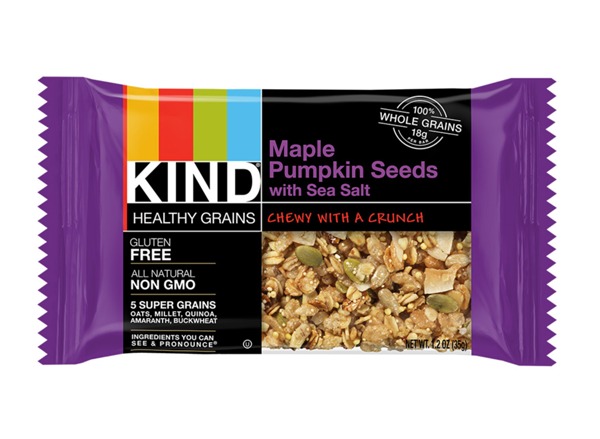 1 bar, 150 calories, 5 g fat (1 g saturated), 90 mg sodium, 23 g carbs, 2.5 g fiber, 6 g sugars, 3 g protein
If you're hoping to get busy, offer your snuggle buddy one of KIND's pumpkin seed sprinkled granola bars. The gourd innards are a rich source of polyunsaturated fatty acids, which has been shown to boost prostaglandins, hormone-like substances that play a key role in libido.
Watch This!
Amelie—a sweet and syrupy romance that's also good for you.
BarkTHINS Dark Chocolate Mint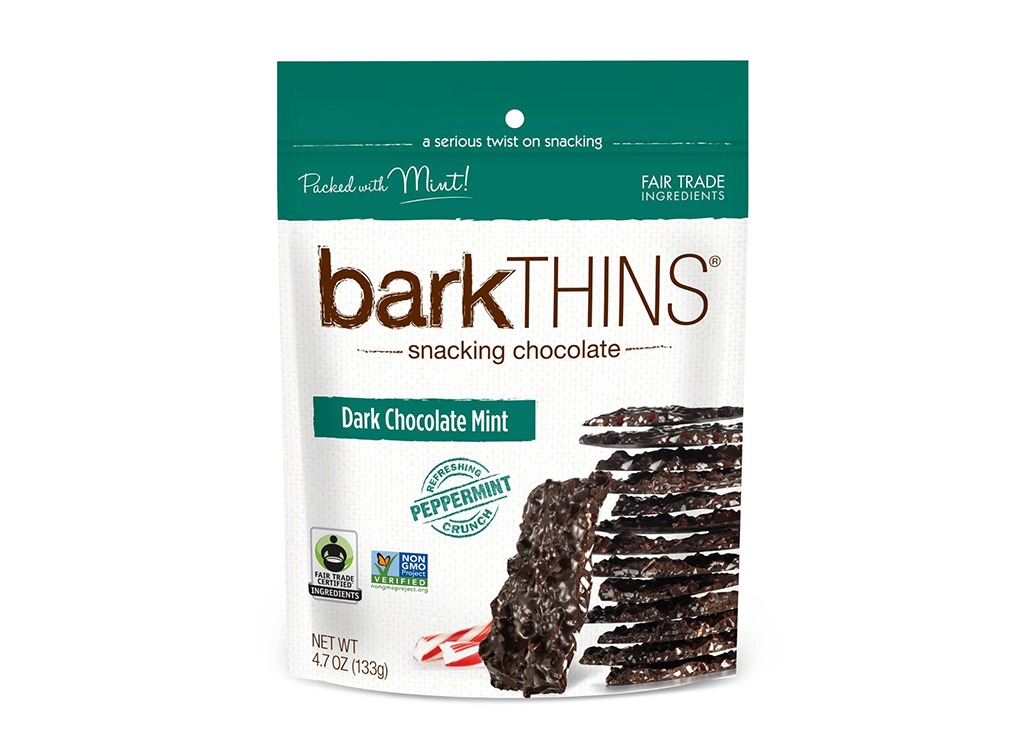 1.4 oz, 190 calories, 8 g fat (5 g saturated), 5 mg sodium, 29 g carbs, 1 g fiber, 15 g sugar, 2 g protein
Indulging in fancy chocolates is a great way to end a formal date night, but when all you really want to do is get busy a less fancy snack, like barkTHINS is a better way to go. They're made with cacao-rich dark chocolate, a sweet treat that increases levels of the mood-boosting hormone serotonin, which can lower stress levels, boosting desire and making it easier to reach orgasm. Cocoa also increases blood flow through the arteries, sending blood to all the right regions, which can boost sexual pleasure.
And for those other nights when you're noshing solo, indulge in these mouthwatering Fat-burning Chocolates.
Watch This!
Like Water for Chocolate, about a woman in love dark chocolate—and her dark and sexy brother-in-law.
Supereats Kale + Chia Chips Chili Lime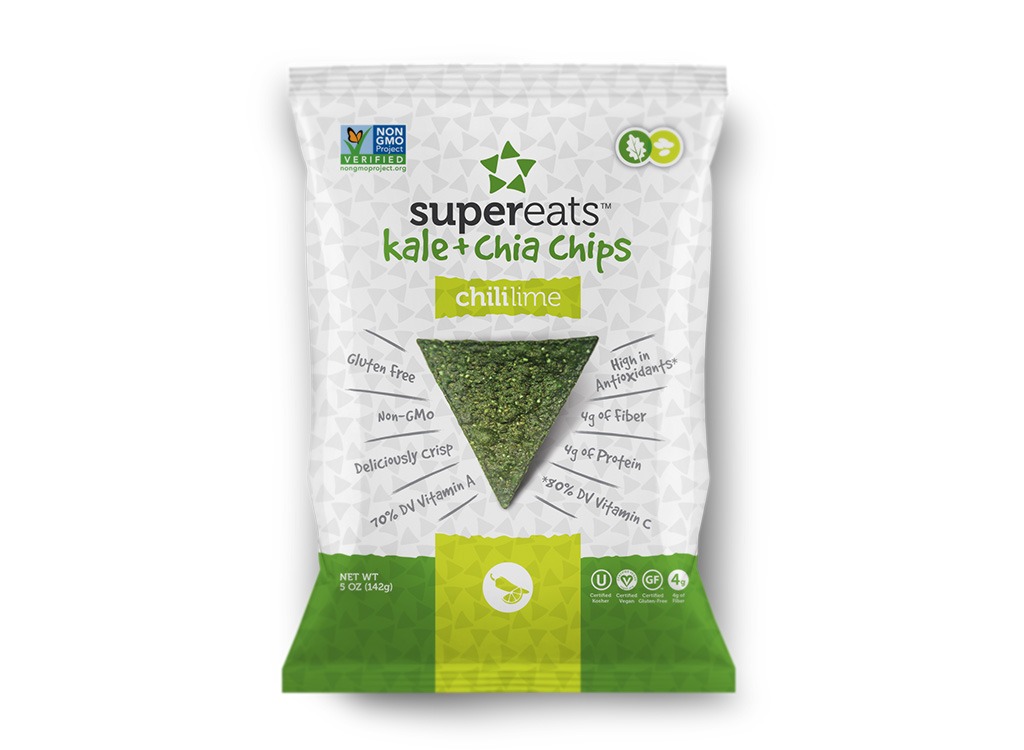 1 oz, 120 calories, 7 g fat (0.5 g saturated), 170 mg sodium, 14 g carbs, 4 g fiber, 1 g sugar, 4 g protein
The main ingredient in this hot and tangy snack is kale, one of the best sources of polyphenols. The plant-based antioxidant increases sexual pleasure by stimulating blood flow below the belt, which makes it easier to climax.
(By the way, kale is also one of the world's healthiest Foods You Should Eat Every Day — so start noshing!)
Watch This!
Don Jon, starring the hot-as-chili Joseph Gordon-Levitt and Scarlett Johansson.
Gin Gins Original Ginger Candy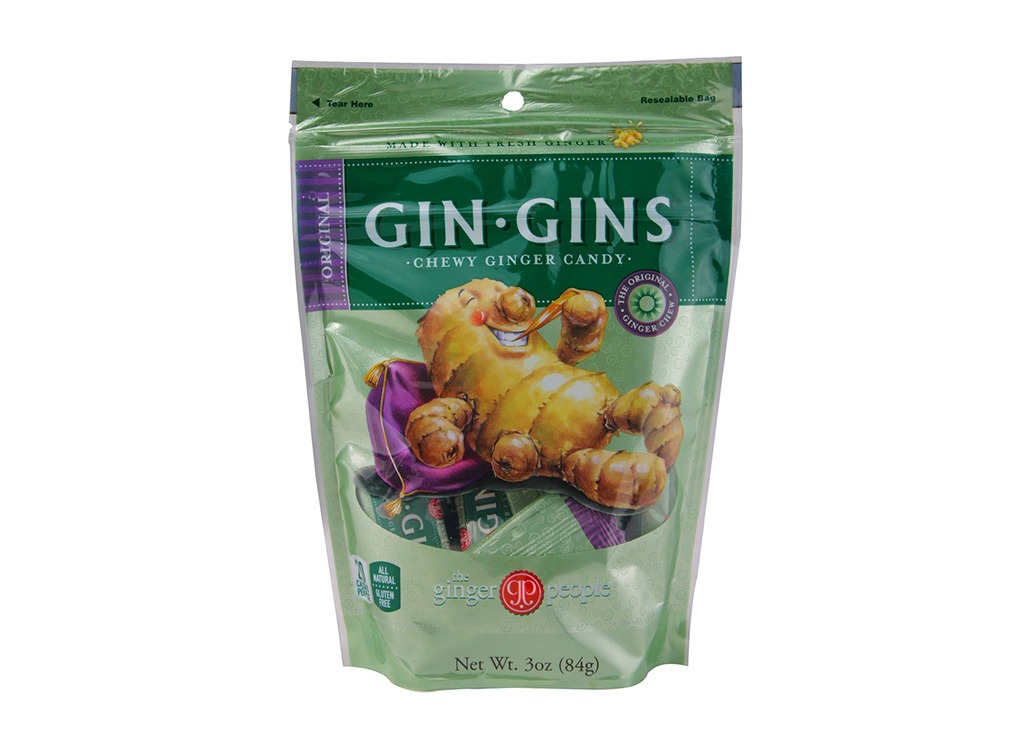 2 pieces, 40 calories, 0 g fat (0 g saturated), 0 mg sodium, 10 g carbs, 0 g fiber, 10 g sugar, 0 g protein
If you like your food like you like your lovers—sweet and spicy—you're in luck. Ginger, one of three ingredients in these chewy candies, can improve your sex life by aiding blood flow down to your nether regions. The spice has also been shown to boost levels of testosterone and sperm viability in men.
To discover more foods that will elevate your T-levels and rev your sex drive, be sure to check out these must-eat 7 Testosterone Boosting Foods.
Watch This!
Blue is the Warmest Color, an erotic coming-of-age movie about a sweet lesbian who comes out to a spicy lover.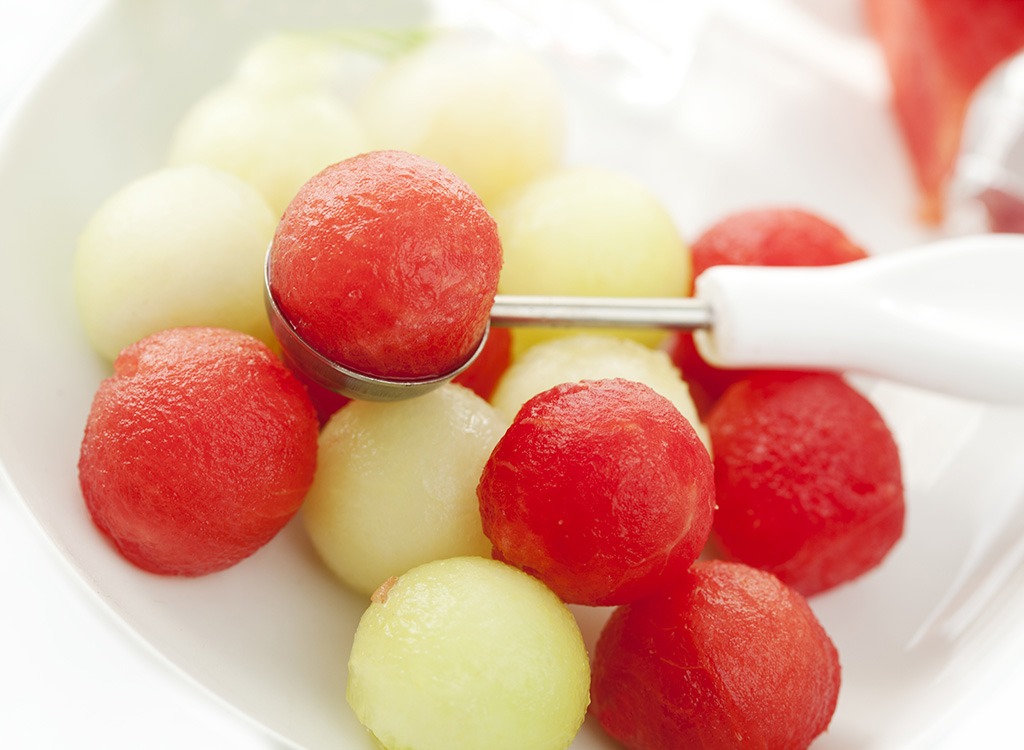 1 cup, 46 calories, 0 g fat (0 g saturated), 2 mg sodium, 11 g carbs, 0.6 fiber, 9.4 g sugar, 0.9 g protein6254a4d1642c605c54bf1cab17d50f1e
Watermelon has even more lycopene than tomatoes, and lycopene rivals Viagra in its ability to relax blood vessels and improve circulation to certain, ahem, areas of the body. But don't just eat the fruit plain. That can get old, and fast. Instead, whip up one of our favorite Healthy Watermelon Recipes for Rapid Weight Loss.
Watch This!
Cloudy with a Chance of Meatballs—for kids, sure, but the fruit talks, and Bill Hader and Andy Samberg star!
Wholly Guacamole Classic Dip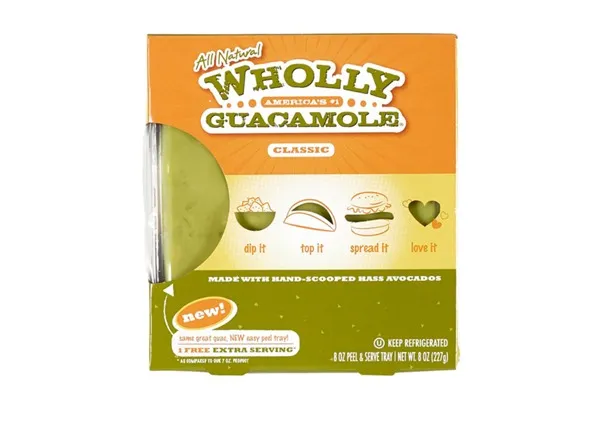 2 tbsp, 60 calories, 5 g fat (1 g saturated), 105 mg sodium, 3 g carbs, 2 g fiber, 0 g sugar, 1 g protein
Avocados, the green fruit that's used to make everyone's favorite Chipotle condiment, is rich in potassium, vitamin B6 and vitamin E, nutrients that have been associated with increased libido.
Serve some up with one of these Healthy Brand Name Chips so you and your lover can reap the benefits.
Watch This!
Y Tu Mamá También, the 2001 Mexican coming-of-age classic from the director of Gravity. It's more steamy than streaming.
1 cup (with pits), 52 calories, 0 g fat (0 g saturated), 3 mg sodium 13 g carbs, 1.6 g fiber, 8.7 g sugar, 1 g protein
Nature's candy can be a cherry bomb for your sex life. Cherries are rich in anthocyanins, plant chemicals which clean your arteries of plaque, keeping them open for business. That has a direct effect on blood flow below the belt.
Watch This!
The One I Love, a slightly sour indie romance about true love, starring Mad Men's Elisabeth Moss and Mark Duplass.
Allgood Provisions Banana Chips
1/3 cup, 160 calories, 11 g fat (10 g saturated), 13 g carbs, 1 g fiber, 9 g sugars, 2 g protein
Made with a blend of bananas, coconut oil and a dusting of sugar, these sweet and crunchy organic banana chips are a great source of potassium. The mineral has been shown to counteract bloating and boosts circulation, which can help you look better in bed and increase your bedroom pleasure. And next time you feel yourself turning into a pufferfish, be sure to reach for one of these 8 Health Foods that Beats Bloat.
Watch This!
Monkey Business, a forgotten Cary Grant classic screwball comedy with Marilyn Monroe and a chimp.
22 pieces, 28 g fat, 180 calories, 13 g fat (1 g saturated), 290 mg sodium, 10 g carbs, 5 g fiber, 1 g sugar, 5 g protein
Skip the date night pizza (it's far too greasy to be sexy) and reach for a handful of these pizza-flavored nibbles instead. Made with flax, a rich source of sex drive-enhancing zinc and libido-increasing sunflower seeds, this unassuming snack can elevate the excitement of your late-night hang out.
Speaking of night time, be sure to read up on these 8 Ways to Lose Weight While You Sleep! This way, you'll feel more confident than ever next time you bare it all in the bedroom.
Watch This!
The Trip to Italy, a foodie comedy that pairs well with a pizza(ish) snack.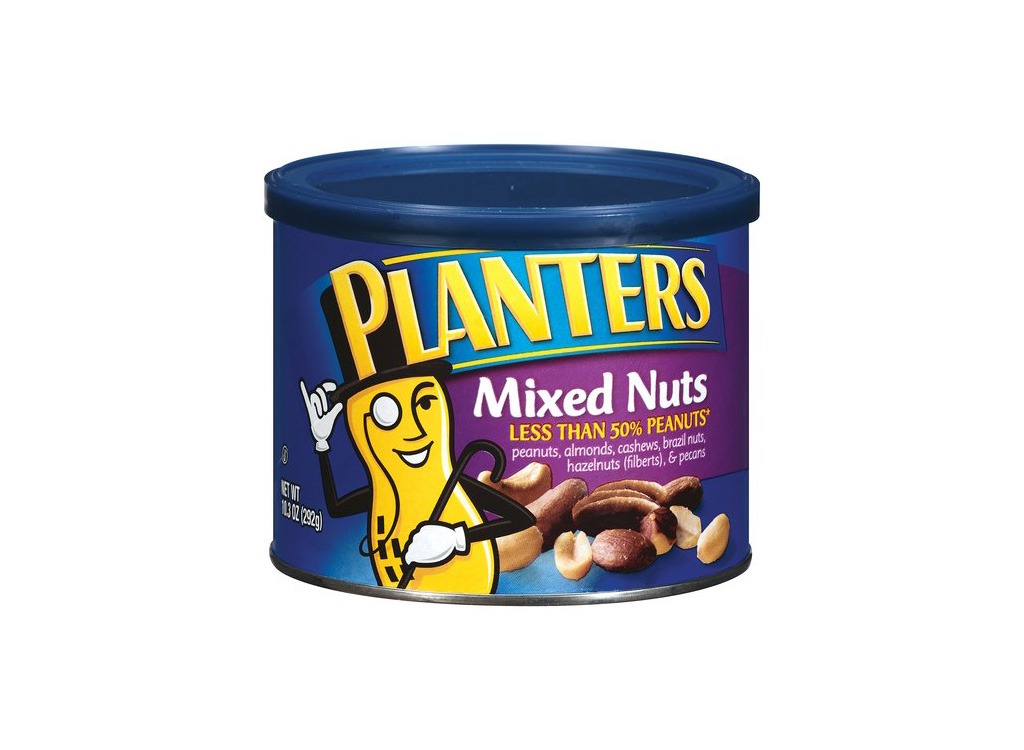 1 oz, 170 calories, 15 g fat, 2 g saturated, 90 mg sodium, 5 g carbs, 2 g fiber, 1 g sugar, 6 g protein
This tasty blend of nuts is packed with peanuts, almonds (one of the Must-Have Staples for a Flat-belly Kitchen), cashews, and Brazil nuts, a top source of nutrients that boost testosterone and help keep sperm cells healthy. If keeping your swimmers isn't of concern, don't let that turn you away from this tasty movie snack, the peanuts can also benefit your sex life. They are rich in the amino acid L-arginine, which is one of the building blocks of nitric oxide—a naturally occurring gas that helps guys maintain their erections.
To ensure you'll always be ready to get it on, incorporate some of these Foods to Supercharge Your Sex Drive into your daily diet.
Watch This!
Wet Hot American Summer—the series or the movie—starring Paul Rudd, Elizabeth Banks and other mixed nuts.
Eat This, Not That!
Inspired by The New York Times best-selling book series, Eat This, Not That! is a brand that's comprised of an award-winning team of journalists and board-certified experts, doctors, nutritionists, chefs, personal trainers, and dietitians who work together to bring you accurate, timely, informative, and actionable content on food, nutrition, dieting, weight loss, health, wellness, and more.
Read more about Eat This