7 Mocktails That Celebs Love
Your favorite celebs love sipping on these.
Cocktails are great, but there's another option if you want to skip the alcohol: mocktails. And some of your favorite celebs are crazy about these non-alcoholic drinks.
While it seems like every star is sipping on a cocktail during awards night season, there are plenty of reasons that celebs opt for a mocktail. Whether it's weight loss, pregnancy, or a commitment to sobriety, mocktails make the perfect swap.
Some of these mocktails even taste like cocktails with delicious flavor combos that recreate your drink of choice. So if you're craving a cocktail but don't want the buzz, look no further than these celebrity-approved, non-alcoholic beverages.
Read on to find out mocktail recipes that celebs are obsessed with, and next, check out 5 Eating Habits Sophia Bush Swears By.
Blake Lively– Betty Buzz Sparkling Grapefruit Mocktail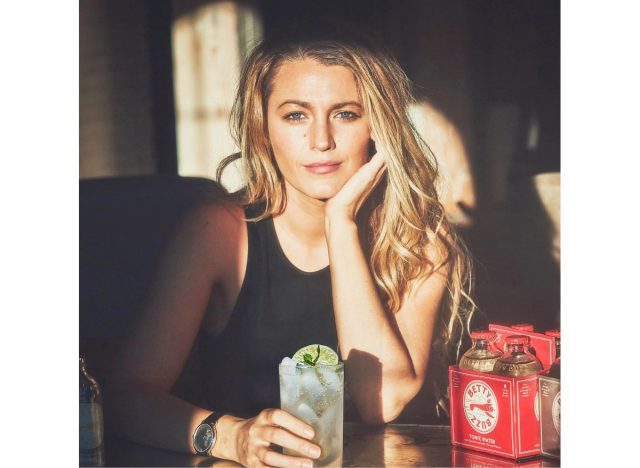 Blake Lively has her very own non-alcoholic drink business, Betty Buzz. And if you're worried about mocktails being too sweet, Blake's got you covered. "It was important for me, when creating Betty Buzz, to have drinks that weren't too sweet. That didn't take away from the dish if you were eating food, but were flavorful enough if you wanted to have a drink and feel like you were having [something special]," she told Harper's Bazaar. Blake's favorite mocktail is her signature Betty Buzz Sparkling Grapefruit Mocktail: 1 sliced grapefruit, ½ bottle Betty Buzz Sparkling Grapefruit, and fresh mint sprig. You can get the full recipe here.
Ree Drummond – Virgin Mango Margarita
Ree Drummond cut out alcohol during her weight loss journey, and now she still tries to stay clear of sugary drinks. The Food Network star may not sip on mocktails as much these days, but she loves creating mocktail recipes and sharing them with fans. Ree's go-to is the Virgin Mango Margarita, made with mango chunks, lemon-lime soda, and sugar. Blend it all up with some ice and you've got a refreshing summer drink.
Katy Perry – Purple Lune De Soi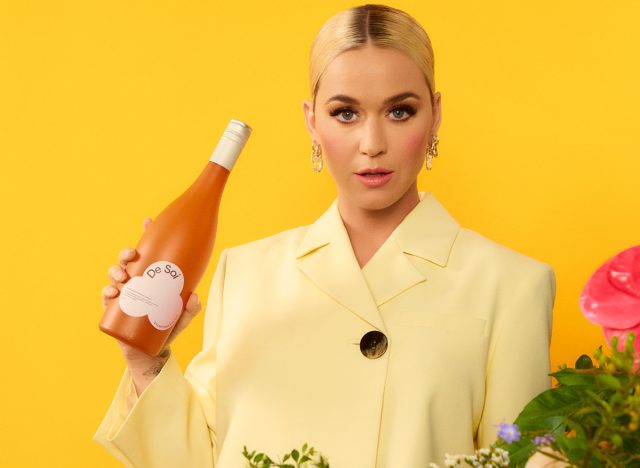 Another celeb with a non-alcoholic drink line, Katy Perry is definitely a mocktail advocate. The singer's favorite drink is Purple Lune De Soi. "It's the richest," she told PEOPLE. "I would say it's the most exciting flavor for me." The flavor combines blackberry nectar, vanilla oak, and rose petals, and it supposedly helps you "fight off fatigue," according to the De Soi website.
Giada De Laurentiis – Virgin Pomegranate and Cranberry Bellinis
The queen of recipes you know and love, the mocktail is no exception for Giada De Laurentiis. One of her favorite mocktails is the Virgin Pomegranate and Cranberry Bellinis, which can be made in either a punch bowl or individual champagne glasses. In just 7 minutes, you can whip up this drink with simple syrup (water and sugar), unsweetened pomegranate juice, unsweetened cranberry juice, sparkling water, limes, and mint.
Courteney Cox – Cinco de Mayo Ginger Lime Mocktail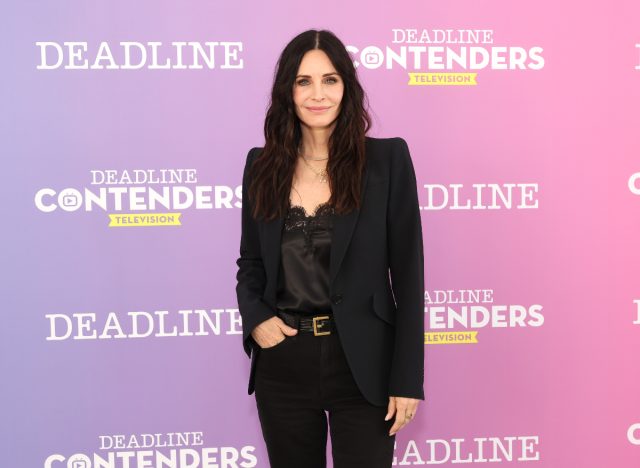 Courteney Cox's Cinco de Mayo drink can be made as either a cocktail or mocktail, so just leave out the tequila for the non-alcoholic version. The Friends star posted a video on Instagram of how to make her Ginger Lime drink. All you need is freshly juiced ginger, agave, sparkling water, lime juice, and fresh mint leaves. Shake it up with ice and serve!
Bobby Flay – Chocolate Martini Mocktail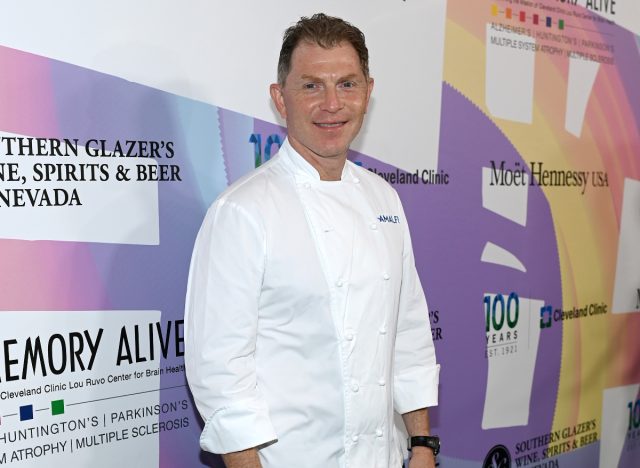 Nobody can beat Bobby Flay with this dessert mocktail, but they certainly can try. If you're in the mood for something sweet, Bobby Flay's Chocolate Martini Mocktail should do the trick. Coat your glass rims with chocolate syrup and sprinkles, and then blend together your milk, chocolate syrup, corn syrup, and ice. Chocolate martini mocktails are about to be the new espresso martinis.6254a4d1642c605c54bf1cab17d50f1e
Katherine Heigl – Fruit & Herb Shrubs With Sparkling Water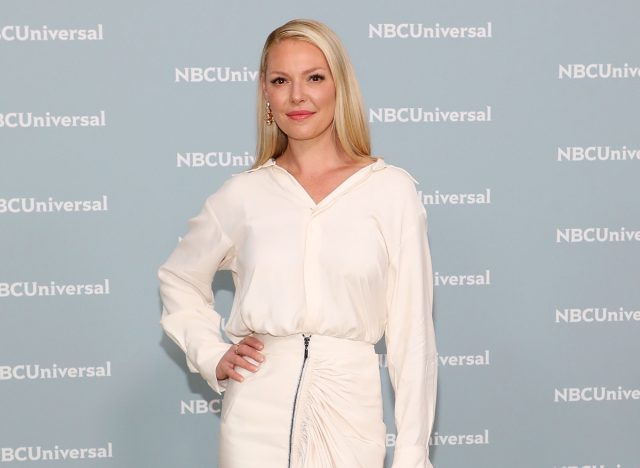 When Katherine Heigl was pregnant, she had to get creative to satisfy her cocktail cravings. That's when she heard about vinegar shrubs, which are made by soaking fruit, sugar, and vinegar together "until the flavors blend and create the most delightful, flavorful, sweet and sour syrup like mixer for anything from cocktails to sparkling water to lemonade," wrote Katherine on her blog. The Grey's Anatomy star made a ton of shrubs in mason jars: strawberry and mint, strawberry and sage, blueberry and thyme, plum and ginger, etc. "A splash of one of these in a tumbler filled with ice and sparkling water makes me feel like I'm indulging in my new favorite summer cocktail," she wrote.
Want to know more about what celebs are sipping on these days? Check out 10 Celebs' Go-To Starbucks Orders.
Mia Salas
Mia is a freelance writer for several publications and a soon-to-be graduate from Princeton University with a degree in English.
Read more about Mia