Everyone Is Doing Sober October—Here's Why You Should Try It
Some people are taking a break from alcohol before the holiday festivities begin.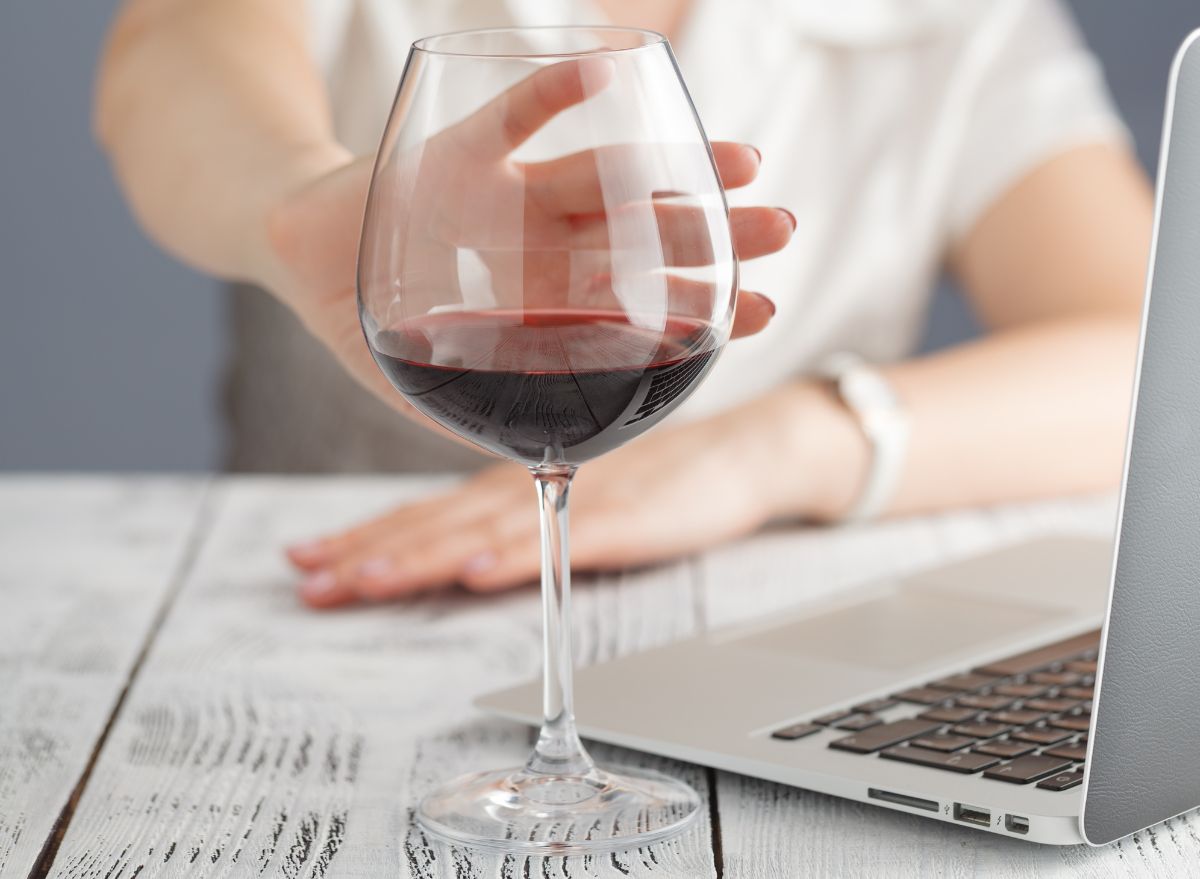 Back in August of this year, I noticed I was exhausted all the time, I was feeling really bloated on a regular basis, and my overall mood took a downward shift. After doing a bit of reflection on my diet over the summer, I realized I had been drinking a lot of alcohol. In the summer months, especially in a city like New York where there's always something to do, I tend to socially drink more than usual. But this year it quickly caught up with my body and I decided it may be time to take a break.
Because of a much-needed refresh, I decided to try going alcohol-free for the entire month of September. But about midway through my month of no drinking, I started hearing a lot of talk about "Sober October." After a bit of research and talking with some friends, I quickly realized that Sober October had become the latest trend in the alcohol-free lifestyle, and arguably the thing giving Dry January a run for its money.
Interestingly enough, it seems that the culture around drinking is shifting all together, especially among millennials and Gen Z'ers. Alcohol sales skyrocketed at the start of the pandemic, but one recent survey shows that fewer young people above the age of 21 are drinking alcohol daily and even weekly than they were back in 2020 and 2021.
The concept of taking a break from drinking is not a new one, although it's lately become more popularized after the release of the book Sober Curious by Ruby Warrington came out in 2018. Sober Curious has now evolved into a movement of people who want to see what life is like without drinking alcohol, and one way that people are giving this a try is by attempting Sober October.
What is Sober October, and is it the new Dry January?
Dry January is when someone decides to give up alcohol consumption for the entire month, marking somewhat of a "refresh" to begin the new year. This idea has become so popular that there is even a campaign for it in the United Kingdom. While you can pledge and sign up for the campaign, most people just set a personal goal and stick to it on their own.
Sober October is the same exact concept: one month without alcohol, except the main difference is that instead of starting your new year off sober with Dry January, Sober October acts as a sort of reset before the holidays kick off. This may be appealing to those who are craving a bit of an alcohol break before indulging in holiday festivities in November and December.
The concept originally began in Australia when Life Education (a youth organization) started a campaign to raise money where people pledged to not drink for one month and called it "Ocsober." MacMillan Cancer Support later did something very similar, calling it "Sober October." In 2017, Joe Rogan announced on his podcast that he was doing Sober October, which gave the movement even more popularity. While you can still pledge and make money for these campaigns, similarly to Dry January, most people opt to keep it a personal goal.
So the question is, why are some people choosing to do Sober October?
Why are people going sober this October?
To learn more about the motivation behind participating in this sober month, we talked with a few people who are intending to do Sober October to find out why they made this decision. What we learned is that for a lot of people, it comes down to their personal health and emotional well-being.
"I basically want to be healthier," says Laura P. "I'm trying a new routine of home-cooking and yoga and no alcohol to see if I feel more energized during the day, especially with the cold season approaching."6254a4d1642c605c54bf1cab17d50f1e
"I've been dealing with some health issues lately, as well as some depression, and during this difficult season, alcohol hasn't given me any clarity whatsoever. Instead, it just pushed down the emotions and my capacity to think through everything," says Lloyd W.
For some, it comes down to not wanting to rely on alcohol in social situations. "I like to prove to myself that I can be social and fun without drinking," says Steven N. "And I notice when I'm not drinking I can enjoy things like Cherryade that I would never order if there was a Negroni on the menu."
Allison E. says she gave up drinking almost entirely back in January but has slipped up a few times since then. "Sober October will be like a recommitment. I had a few weddings in August and September that I drank at and felt terrible afterward (things like heartburn, spins, hangover)," she says. "Not drinking at events is hard for me though, so it's time to get back into practice."
But don't let these decisions fool you-there are plenty of people who would still opt for Dry January over Sober October. For Cher R., it makes much more sense to wait until January.
"To me, sipping on a hard cider or hot toddy in a crisp October breeze brings up moments of autumnal nostalgia rooted in the distinctive flavors of these drinks. So unless someone is aware that they have an unhealthy relationship with alcohol, I fail to see the benefit of total alcoholic abstinence in October versus later in January. In depriving yourself of alcohol in October, you'll also miss out on a fun indulgence that—when enjoyed responsibly and in healthy moderation—can be a delicious part of the holiday sensorial experience that makes memories resonate as complete."
Of the people we talked with, most people didn't mention a preference over Sober October or Dry January, and most mentioned more general reasons for wanting to give up alcohol for a month rather than specifically doing it in October. Regardless, it does seem that most people choosing to do Sober October were not worried about it interfering with their fall plans.
What are the health benefits of Sober October?
There are many benefits that can come from giving up alcohol for a month. Aside from the outcome people we interviewed hope to get from Sober October, there is plenty of research that supports the pros of taking an alcohol break.
For one, research has suggested that when you drink more alcohol, you more often than not end up eating more calories, which can lead to weight gain. One study also found that drinking alcohol before bed can disrupt your sleep, which means that you may have better quality sleep after taking a break.
Along the same lines, it's also been found that alcohol can zap you of your energy during the day, and that it can also mess with your gut microbiome and lead to digestion issues.
One study from Gastroenterology and Hepatology even found that abstaining from alcohol for one month could improve blood pressure levels, insulin resistance, and help with weight control.
As you can see, going alcohol-free for a month can certainly have its benefits, both mentally and physically.
Non-alcoholic drinks for those going Oc-sober
One of my biggest concerns with going sober this month was that I would get bored with my drink options, miss coming home and having a delicious beverage to wind down to, or feel left out at social gatherings while everyone has something delicious to sip on.
Thankfully, I discovered an amazing non-alcoholic bottle shop called Boisson NYC (which has an online shop for those who don't live in New York) that sells wine, beer, spirits, and cocktails that actually taste delicious. I've listed some of my favorite non-alcoholic drinks below, which have each been lifesavers for me this past month.
1. Giesen Dealcoholized Sauvignon Blanc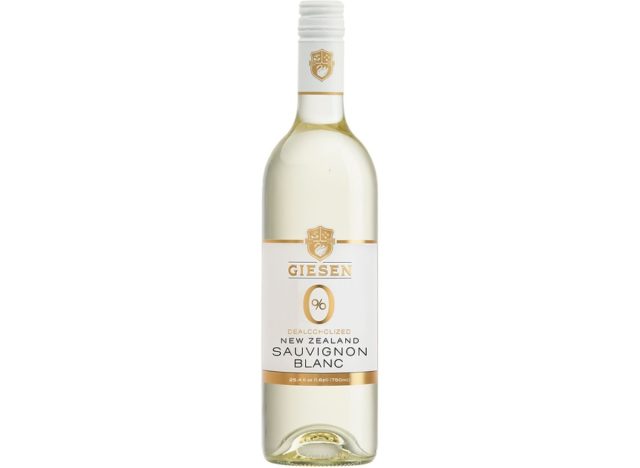 I learned the difference between non-alcoholic wine and alcohol-removed (or dealcoholized )wine when I visited the Boisson NYC store. The clerk there explained to me that non-alcoholic wines are often made without fermenting the grapes, whereas an alcohol-removed wine goes through the entire fermentation process and then has the alcohol removed. This makes the flavors bolder and more similar to a glass of regular wine.
The Giesen Sauvignon Blanc is one of the best alcohol-removed white wines I've had and genuinely tastes similar to a regular white wine.
2. Spiritless Kentucky Bourbon 74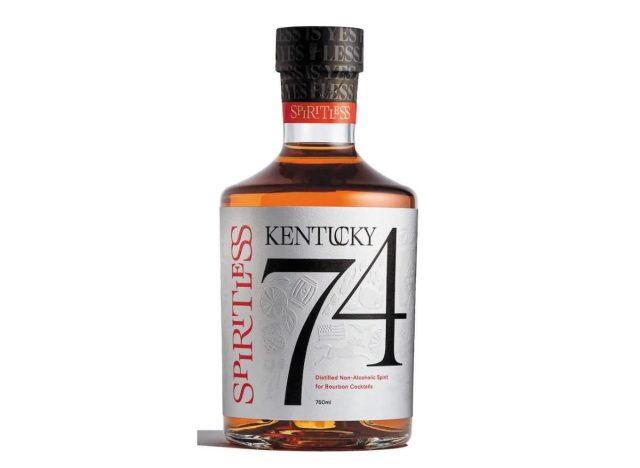 One of the things I've missed most while going sober in September is my favorite cocktail-an old fashioned. And I can't lie, a non-alcohol bourbon will never be the same as a regular Kentucky bourbon; however, this Spiritless Kentucky Bourbon 74 is the closest thing I've found.
3. Null Blanc Burgunder Alcohol-removed Wine
This is another fantastic alcohol-removed wine, and when I brought it to a picnic where everyone else was drinking alcohol, it was still a hit.
4. Surely Canned Non-alcoholic Brut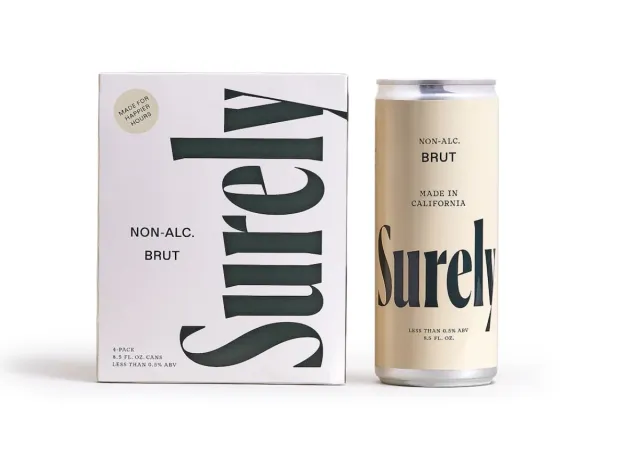 This canned non-alcoholic brut is a perfect thing to bring to parties because it tastes like you're sipping on champagne, and it gives you something to hold in your hand while everyone else drinks.
5. Three Spirit Botanical Apéritifs
These have arguably been one of the favorite things I've tried during my sober month. These Three Spirit Apéritifs are made with plants that can alter your mood, something that many non-alcoholic beverages don't have. My favorites are the Nightcap, which is made with adaptogens that help put you in a calm mood, or the Social Elixir, which actually gives you the tiniest bit of a euphoric feeling. You can buy each one individually or in a pack of three.