The 15 Best Non-Alcoholic Drinks You'll Actually Like
Yes, you can maintain your social sipping rituals without the dreaded morning-after effects—and still enjoy it.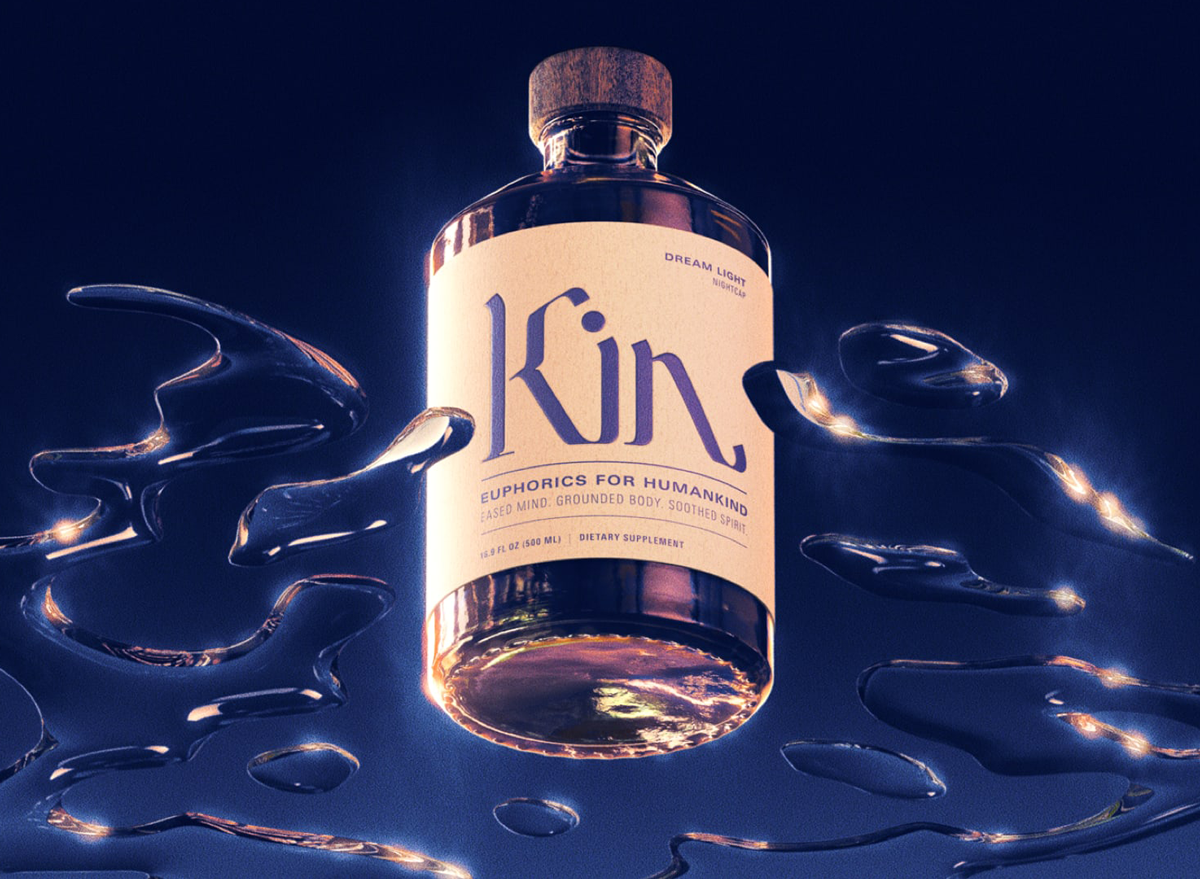 This post contains affiliate links. If you use these links to buy something, we may earn a commission.
If you're looking to take a break from booze, you picked the perfect time. There are so many non-alcoholic alternatives available right now, allowing you to maintain your social sipping rituals without the dreaded ill effects.
"Alcohol can leave us feeling sluggish and headachy the next day. To keep your health goals on track a good rule of thumb is to limit alcohol to two nights per week and keep five nights a week 'dry,'" says Brigitte Zeitlin, MPH, RD, CDN. Instead of sipping on empty-calorie alcoholic drinks, Zeitlin recommends switching to a more hydrating beverage, like sparkling water: "The bubbles make it feel like a cocktail while actually keeping you hydrated and reducing any 'impulse eats' that alcohol so frequently causes."
Beyond mere bubbly water, however, many brands are taking the alcohol-free trend a step further by producing zero-alcohol spirit, wine, and beer alternatives. At least 72 new non-alcoholic products hit the market between 2021 and 2022, as U.S. sales in the alcohol-free category spiked 20 percent over that time, according to NielsenIQ. With blends of botanicals, functional ingredients, and herbal flavors, many of these alcohol alternatives are worth sipping at all times of day — not just as a replacement for a nightcap.
Here are the 15 best non-alcoholic drinks we're loving right now. Give them a try if you're happy hour-ed out, are sober curious, or simply want to stay healthy by cutting back on alcohol. And for those of you who are sober-curious, you won't want to miss What Happens To Your Body When You Give Up Alcohol.
Lyre's makes a wide range of non-alcoholic spirits that are intended to taste just like the potent classics they're mimicking. The Italian Spritz is a perfect example, both bright and bittersweet like our favorite Aperol and Prosecco apéritif. A refreshing pre-dinner drink to crank up your appetite.
SEEDLIP Garden 108 Non-Alcoholic Spirit
6254a4d1642c605c54bf1cab17d50f1e
Seedlip is the original non-alcoholic spirit. At first, it was only available in restaurants, but the botanical beverage became so popular that the company started to sell directly to consumers. You can now find it at many grocers and liquor stores as well. This Garden flavor has herbal notes and a subtle hint of freshly-harvested peas for such a unique taste that you may stick to zero alcohol drinks for good.
Hoplark HopTea, The Really Hoppy One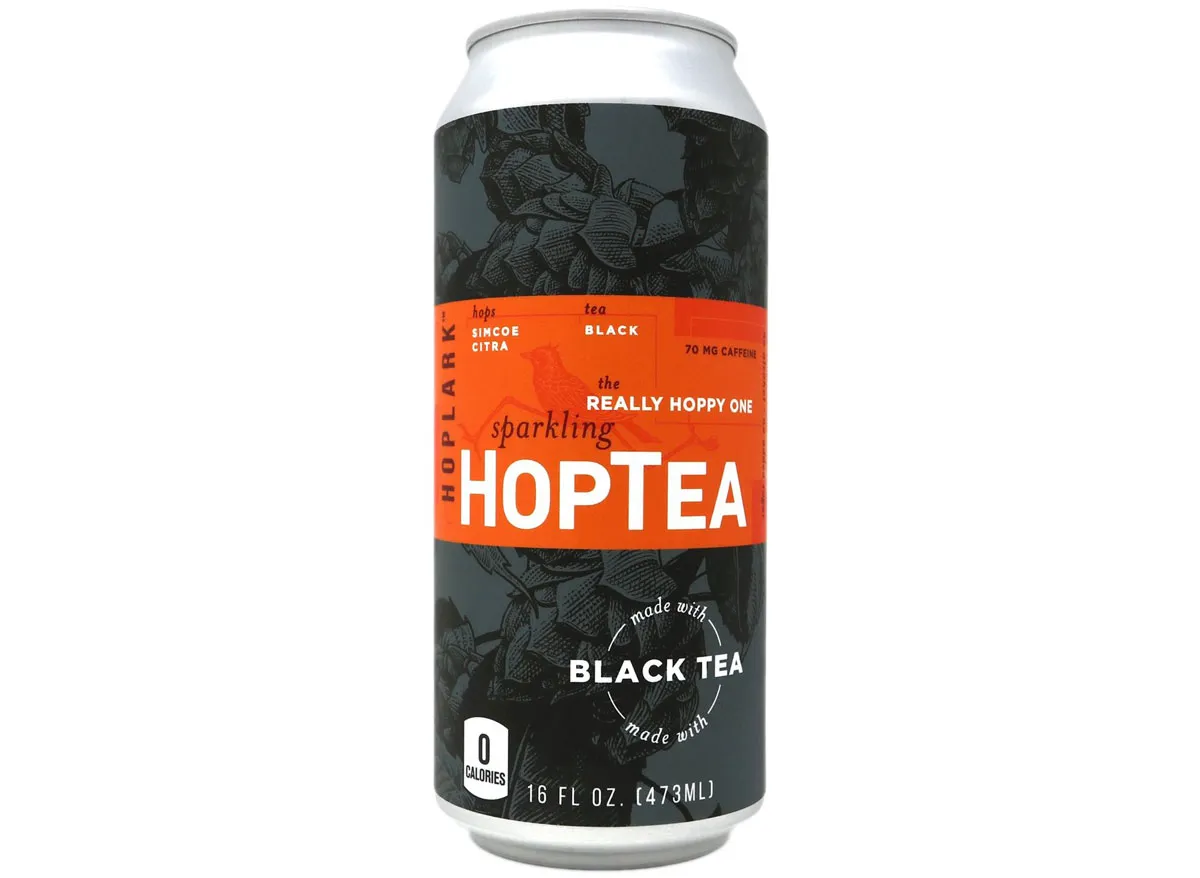 Your typical IPA can clock in at anywhere between 150 and 250 calories per serving. If you're craving the iconic hop flavor profile of this popular beer but with none of the calories and a bit of an energy boost, grab a can of HopTea. One serving of this tea provides 70 grams of caffeine and is made from real black tea and simcoe and citra hops.
Kin Euphorics Dream Light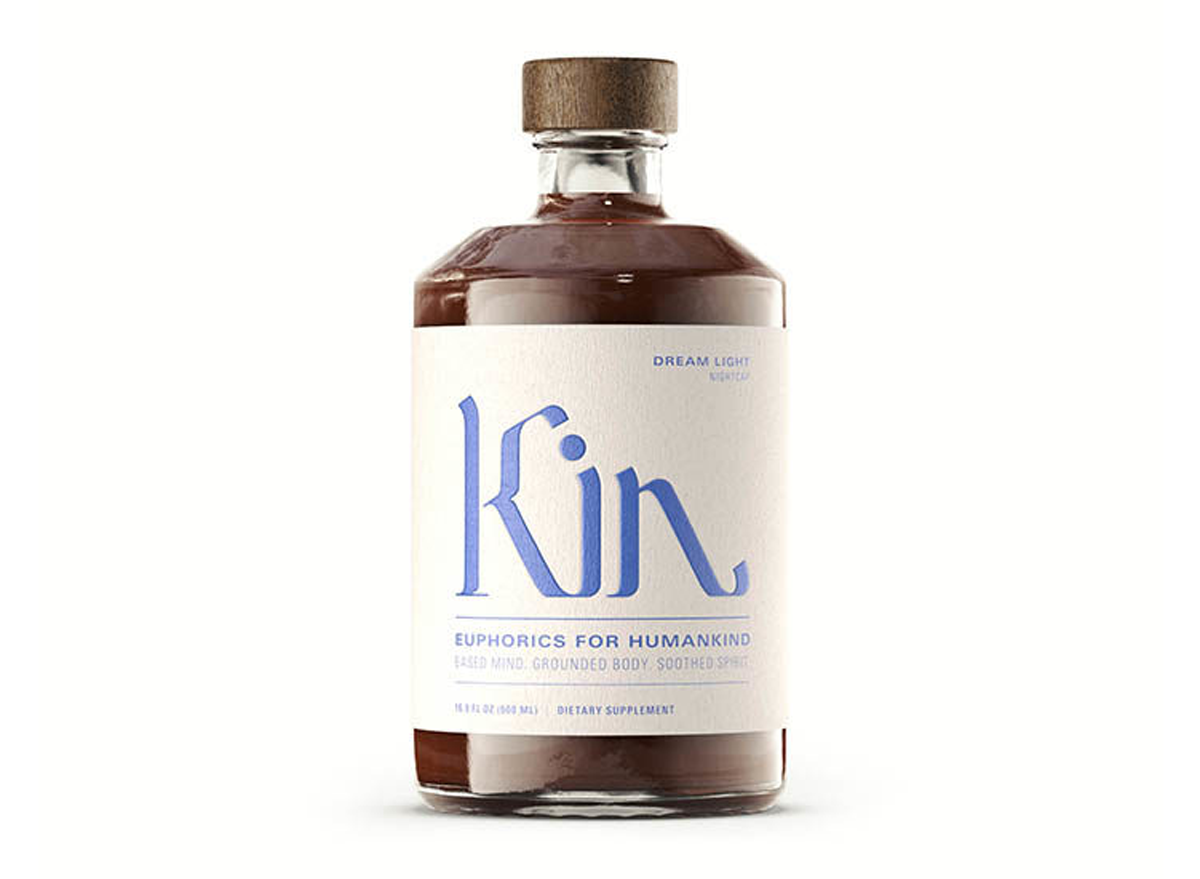 For a natural way to wind down after a long day, this drink is a perfect way to go. It is a delicious and slightly-sweet blend of adaptagens, nootropics, and botanics that naturally help your body relax. Mix it with some oat milk for a creamy night cap that can help you get some zzs after a long day. It is rich in nutrients like magnesium that have been shown to support sleep.
Hella Cocktail Co. Bitters & Soda
Bitters & Soda is a sparking non-alcoholic apéritif made with the same roots and spices found in common bitter cordials. Think: Campari and Amaro. The taste is both light and bitter. It's like sipping on a negroni but much more refreshing.
Ritual Zero Proof Whiskey Alternative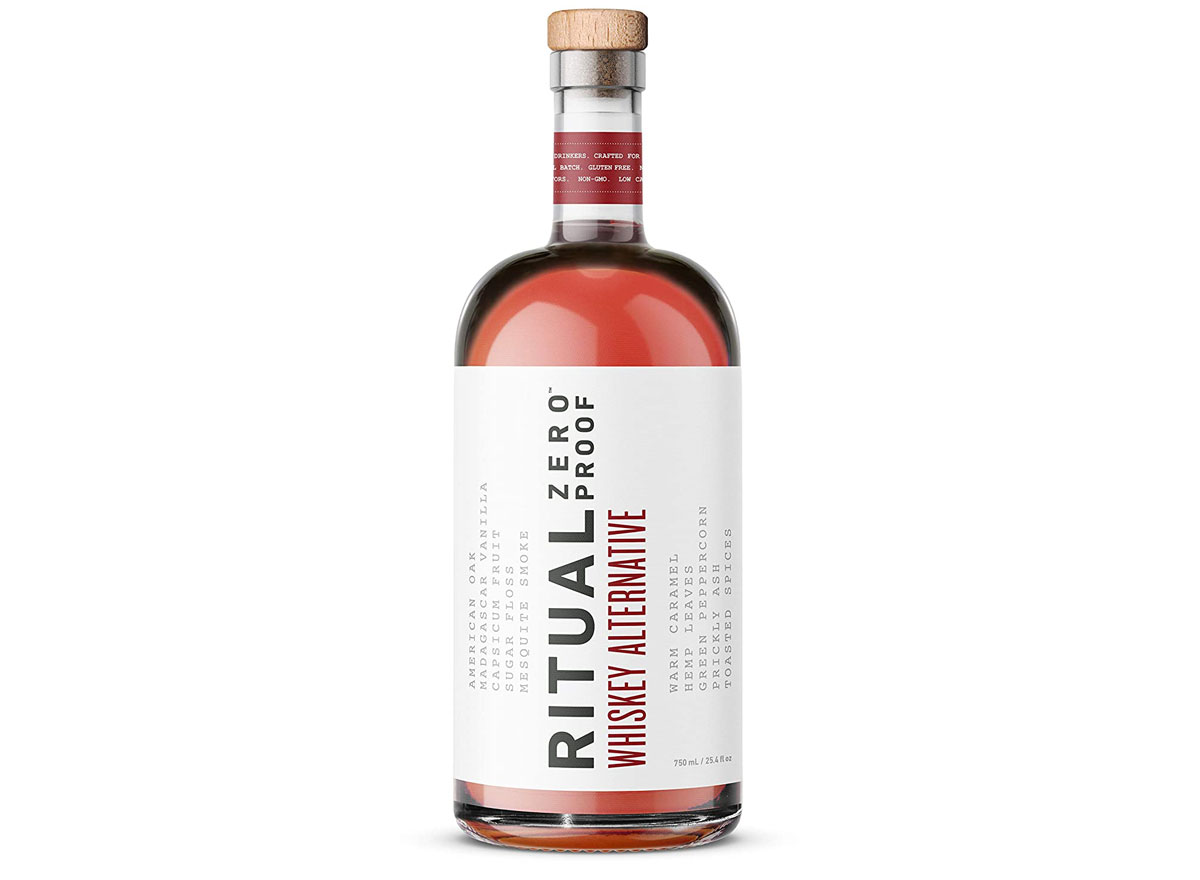 Want to maintain the ritual of having a mixed drink but don't want the hangover in the morning? Ritual zero proof is a non-alcoholic whiskey that makes the perfect negroni or old fashioned to enjoy during a fancy date night at home. You get the taste of the alcohol you expect with no buzz.
Curious makes small-batch craft cocktails without the booze and without added sugars. These cocktails combine only organic juices, spices, herbs, roots, barks, botanicals, and adaptogens. Curious elixir number 2 is a booze-free spin on a classic mixed drink like a pineapple margarita and the Dark & Stormy that's smoky and spicy. Serve it over ice with a lime wedge.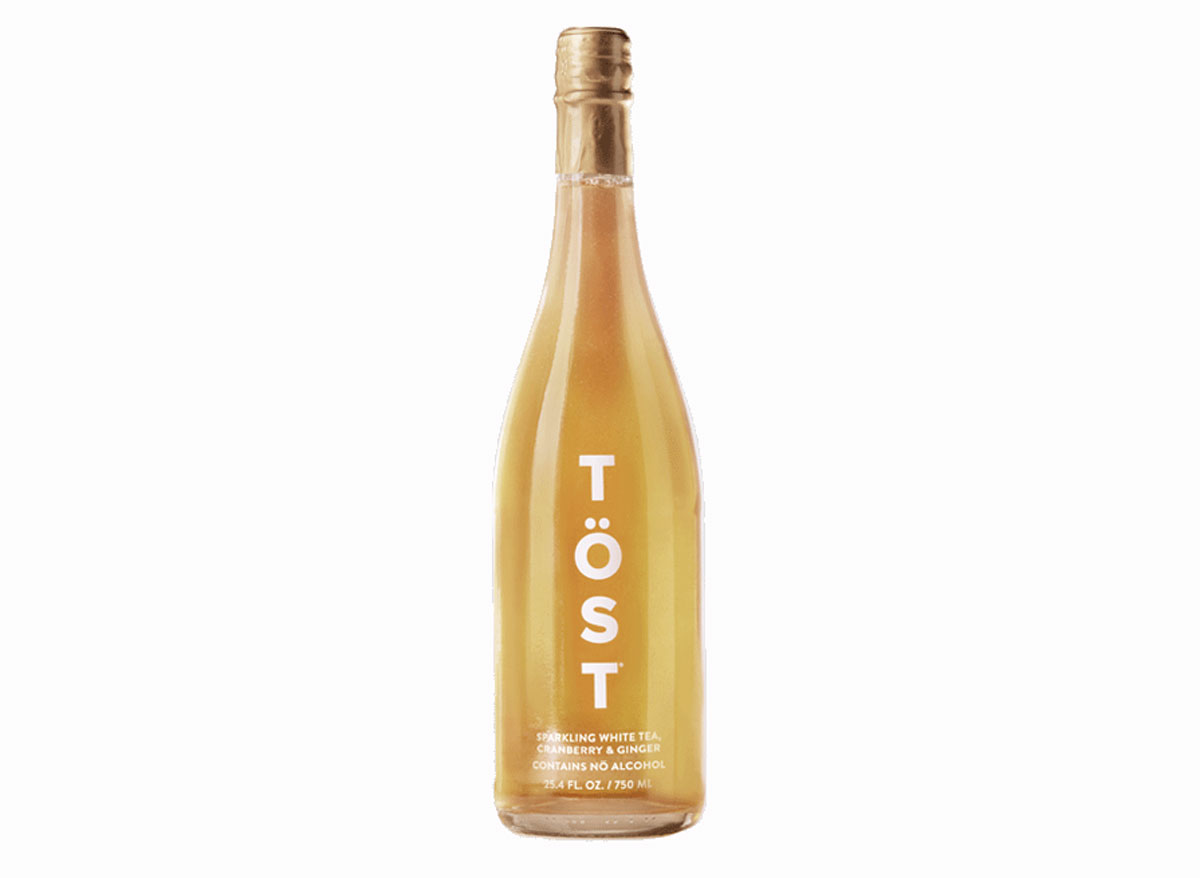 Need something to celebrate? Pop open a bottle of TÖST, a dry sparkling beverage of white tea, white cranberry and ginger served in a wine bottle. You can celebrate something special without dealing with a nasty headache the next day. This is an alcohol-free, low calorie, and effervescent beverage that is fun to drink.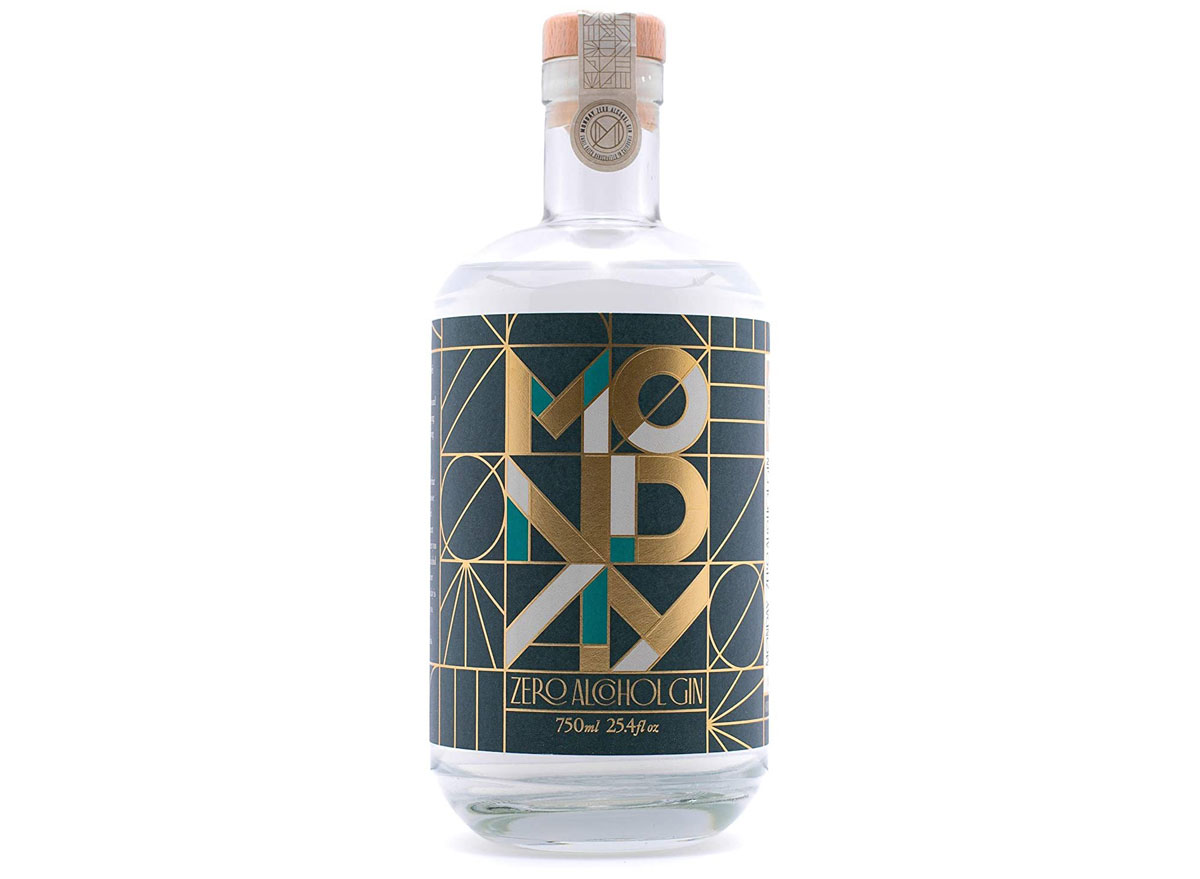 Monday is the world's first zero-alcohol gin which tastes — and burns — like real gin. Monday Gin is crafted in small batches using classic gin botanicals such as juniper, coriander seed, citrus. Perfect for a non-alcoholic gin and tonic.
Health-Ade Kombucha Bubbly Rose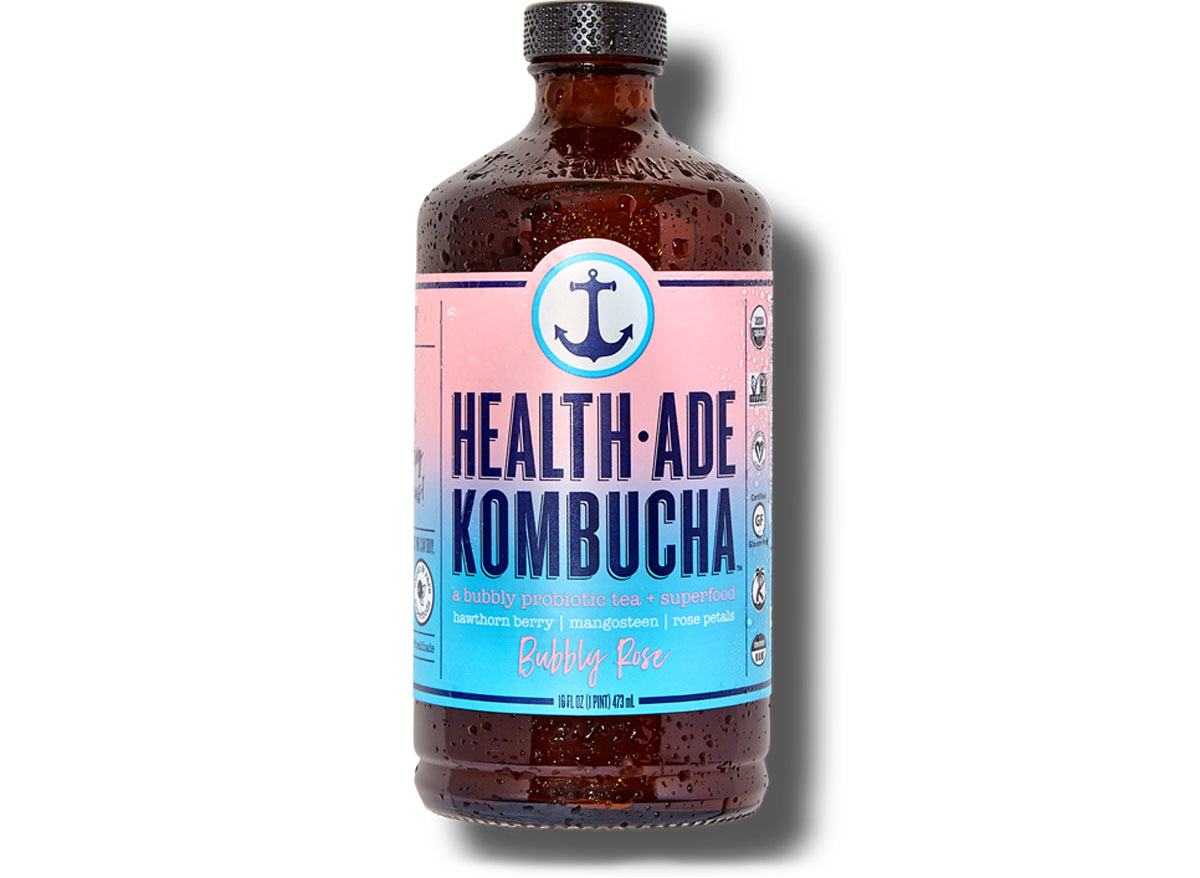 For a health boost during happy hour, open up a bottle of Health-Ade kombucha. This bubbly probiotic tea can be poured in a frosty beer mug for a refreshing cocktail. Using cold pressed juices and superfoods, these kombuchas are made in small batches in the same way that artisan cocktails are.
Sunwink Sparkling Herbal Tonics, Hibiscus Mint Unwind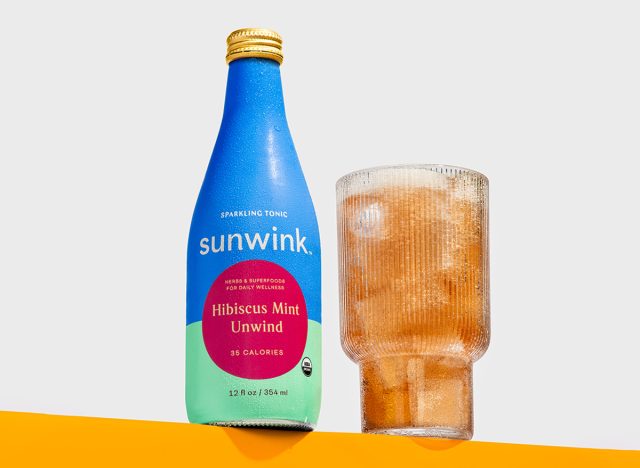 This tonic is crafted with herbs like hibiscus, mint and ashwagandha to refresh and relax. Sweetened with maple syrup and loaded with helpful herbs, this drink can help you find your chill if you are going alcohol-free.
Athletic Brewing Company Run Wild Non-Alcoholic IPA
This company offers an entire line of non-alcoholic beers in a can. Whether you are looking for something hoppy or are craving something with a more citrus kick, these beers give all of the satisfaction that comes with popping a cold one without the buzz.
Humm Kombucha Hopped Grapefruit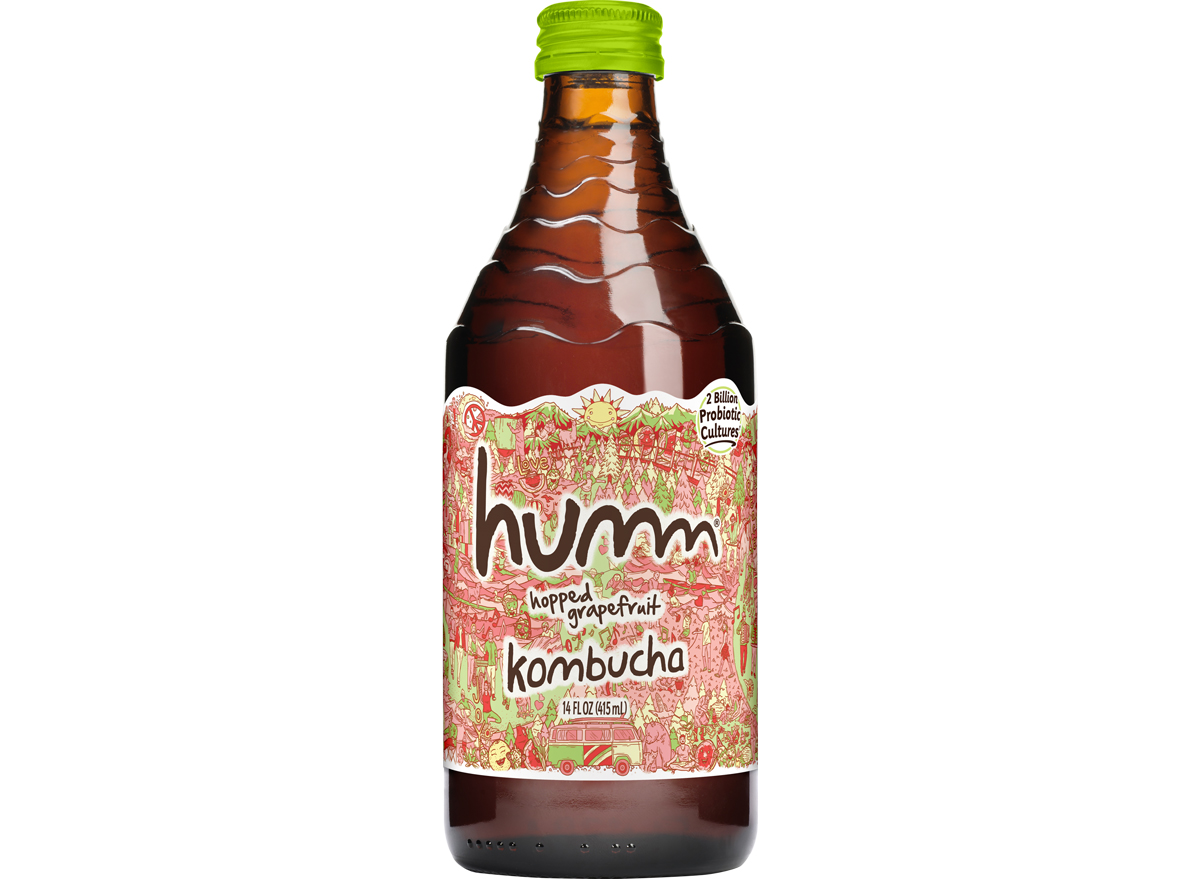 Made with organic kombucha and natural hops, this beverage gives the same satisfaction as a grapefruit beer on a warm summer day with the health benefit of live probiotics.
–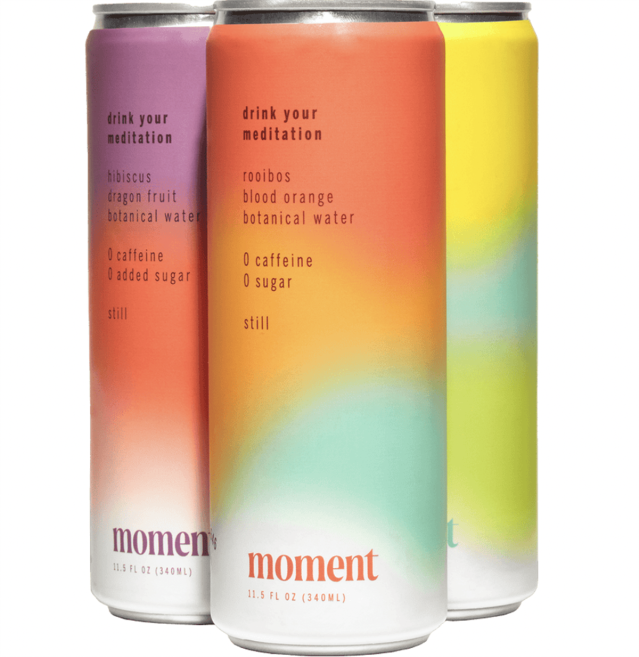 A relaxing stand-in for your nightly glass of wine, Moment offers a variety of lightly fruity, still and sparkling flavors, each instilled with stress-relieving adaptogens like ashwagandha and theanine. It's intended to help clear your head, not leave you foggy like your typical intoxicants.
Drink Simple Sparkling Maple Water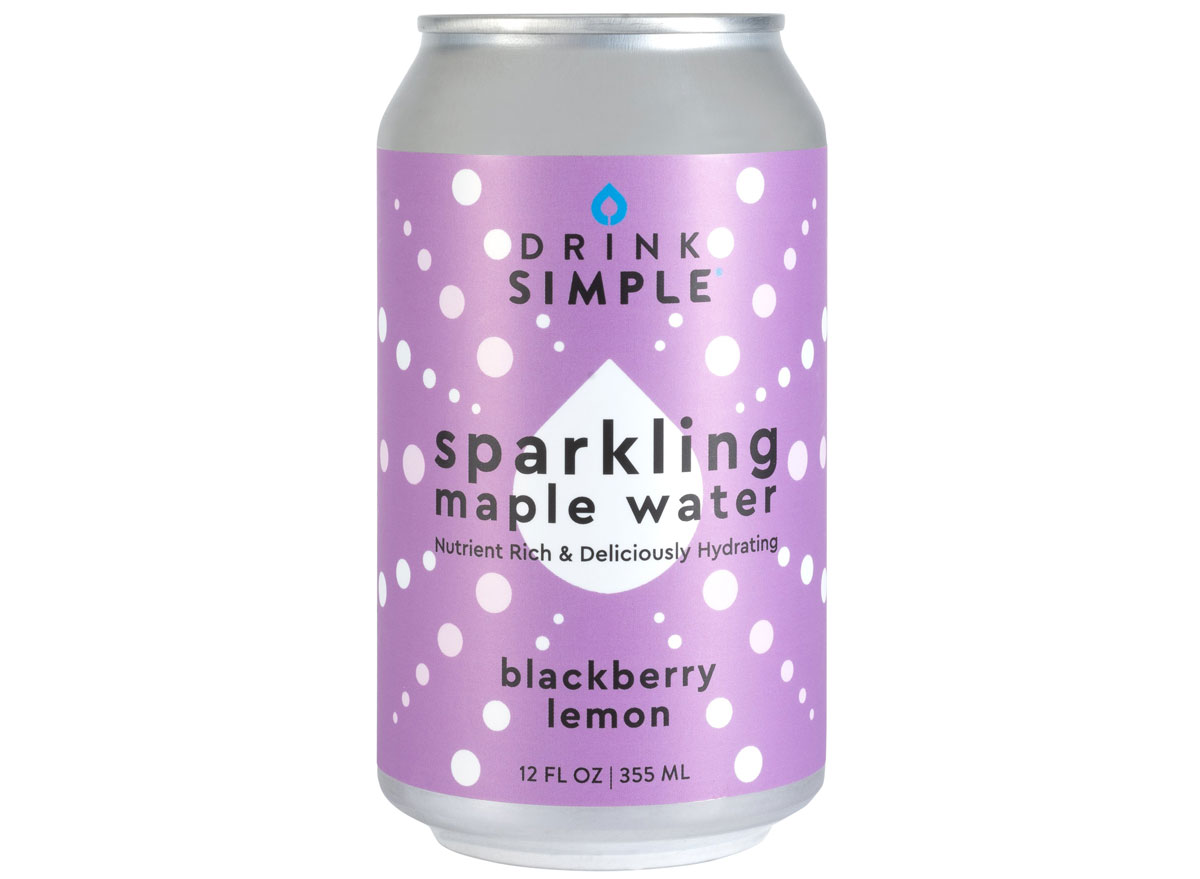 This beverage is made from the sap that comes from the maple tree. It is loaded with natural antioxidants, prebiotics, and electrolytes. Bubbles and natural flavors make this drink a perfect not-too-sweet choice for happy hour that only provides 40 calories per can. For more drinks like Drinke Simple, check out these 21 Healthy, Low-Sugar Soda Alternatives That Make It Easy to Quit Cola.
A version of this story was originally published in September 2020. It has been updated to include new information.
Olivia Tarantino
Olivia Tarantino is the Managing Editor of Eat This, Not That!, specializing in nutrition, health, and food product coverage.
Read more about Olivia