America's Fastest Drive-Thru (Under 3 Minutes!) Was Just Revealed
A major fast-food chain nabbed the title for the third year in a row.
Fast-food drive-thrus are meant to be a quick and easy option and one popular fast-food brand makes that mission a huge priority. Taco Bell's newest futuristic restaurant prototype features an eye-catching design and convenient tech innovations—and it also happens to deliver on the speed of service. Taco Bell Defy, a two-story restaurant in Brooklyn Park, Minn., is the fastest drive-thru in the country and will get you your food in under 3 minutes.
The arguably odd yet undeniably effective design that spans 3,000 square feet, is so snap-worthy that curious customers taking pictures is the one factor that slows orders down, according to franchisee Border Foods co-founder and CEO Lee Engler.
Indeed, along with an elevated kitchen and four lanes beneath to move traffic through smoothly as well as a lift system that drops food down to waiting diners, Defy offers customers the ability to order before they get to the restaurant so that their meals are ready by the time they pull up. There are also kiosks and parking spaces specifically for customers to wait for their food to be delivered directly to them.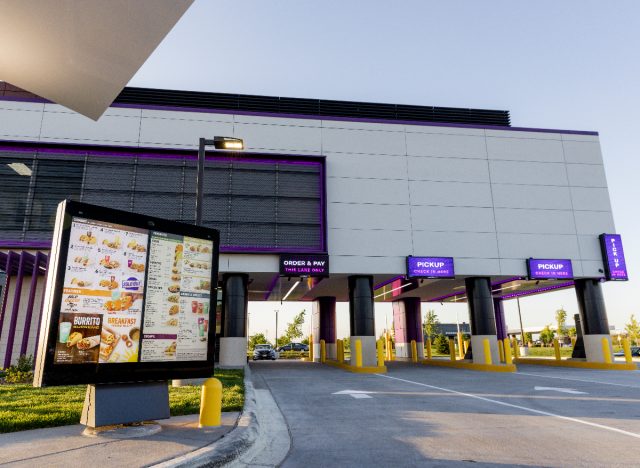 So, has the snazzy setup been a success? Yes! Not only has it been serving satisfied customers—many who appreciated the contactless delivery method and the speed—but the restaurant has seen a 35% boost in digital sales year-over-year.6254a4d1642c605c54bf1cab17d50f1e
As for the timing, Taco Bell's Defy average for serving drive-thru customers is 176.2 seconds, which adds up to less than 3 minutes of wait time. For comparison, Chick-fil-A's similarly innovative location in Alpharetta, Ga. came in second place with 310.76 seconds, while McDonald's a small format experimental store in Fort Worth, Tex., landed in third place with 315.8 seconds.
Sure, those differences are minuscule, but it's important to note that Taco Bell also takes the top honor of having the fastest drive-thrus in America with the rest of its locations as well. The average service time at drive-thrus across the chain was 278.84 seconds (around 4.6 minutes) which puts it in the top spot of QSR Magazine's Drive-Thru report for 2023. Second place goes to Carl's Jr. with 303.74 seconds (5.06 minutes).
It's the third year in a row that Taco Bell has nabbed this impressive honor.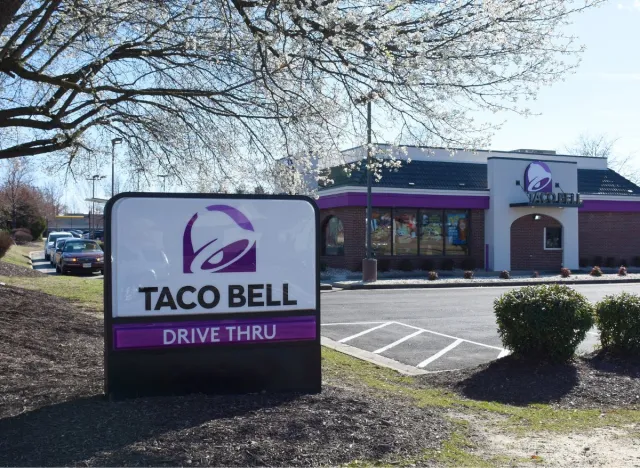 For those who don't live near Defy and can't benefit from its super speedy drive-thru, Taco Bell is working on applying its methods to other locations. With the help of its "Go Mobile" prototypes, the chain plans to continue to lead the way when it comes to innovative ways to serve customers. "Despite being the most ambitious concept in Taco Bell's history, the company is taking Taco Bell Defy's learnings and exploring how we can integrate the successes into future builds. The restaurant was an industry-wide lesson to embrace the digital age and, at Taco Bell, we see this technology as a tool to interact with our fans," Shaw explained.
Considering the amount of sales Defy is seeing, customers certainly seem to recognize Taco Bell's efforts when it comes to creating the fastest drive-thru around.
Desirée O
Desirée O is a freelance writer who covers lifestyle, food, and nutrition news among other topics.
Read more about Desirée