Taco Bell Just Announced the Return Date For This Discontinued Vintage Item
Customers voted, and now, the Enchirito is back this month!
This post contains affiliate links. If you use these links to buy something, we may earn a commission.
Fast-food chains launch new items day in and day out to pique customer interest, but sometimes, there's more excitement when discontinued favorites make their way back to the menu. Taco Bell fans are no exception, and after a head-to-head race, customers had the final say in this old-school classic returning for the first time in nearly a decade.
The Enchirito will be back at Taco Bell for a limited time from Nov. 17 through Nov. 20 (nationwide at participating locations). Dating back to the early 70s, this limited-time-only menu item was an enchilada-burrito hybrid that featured a flour tortilla filled with beef, beans, and diced onions, drenched in red sauce, and topped with a layer of melted cheddar cheese.
Earlier this year, Taco Bell announced its first-ever in-app voting experience for Rewards members where fans got the opportunity to pick between two discontinued items with the chance of a revival.
Enchirito vs. Double Decker Taco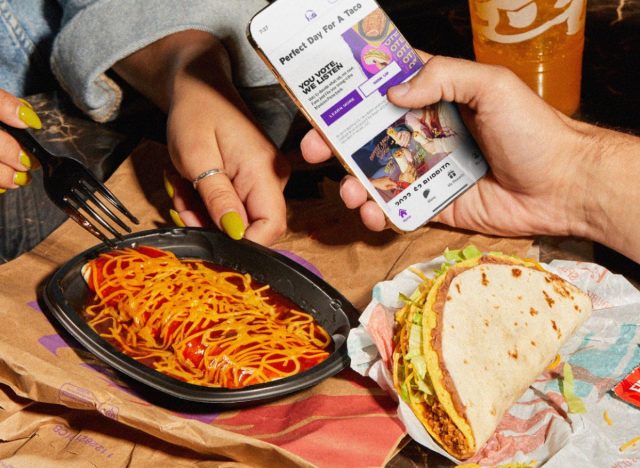 The choice was between the 1990s standout Double Decker Taco or the vintage Enchirito, and after over 760,000 votes were counted through the chain's mobile app. 62% of loyal fans voted in favor of the soon-to-return dish. In the end, the Double Decker Taco finished the race with only 38% of customer votes.
This isn't the first time Taco Bell has re-introduced beloved, vintage items to the menu. Check out a few others that fans begged for and eventually came back—some as a quick re-run, while others are here to stay for good (so we hope!).
Cheesy Fiesta Potatoes and Spicy Potato Soft Tacos
Vegetarian fans of Taco Bell share a mutual love for the few menu items that highlight the chain's deliciously well-seasoned potatoes. The Cheesy Fiesta Potatoes and Spicy Potato Soft Tacos were sadly swiped from U.S. locations in August 2020, as a part of budget cuts, and customers were immediately outraged. Only one year later, Taco Bell finally got the message and brought back the meatless menu options in March 2021.
"The return of our beloved potatoes is just the first step in showing our fans the strong continued commitment to vegetarian we are making this year," Taco Bell's global chief food innovation officer, Liz Matthews, said as the menu items returned.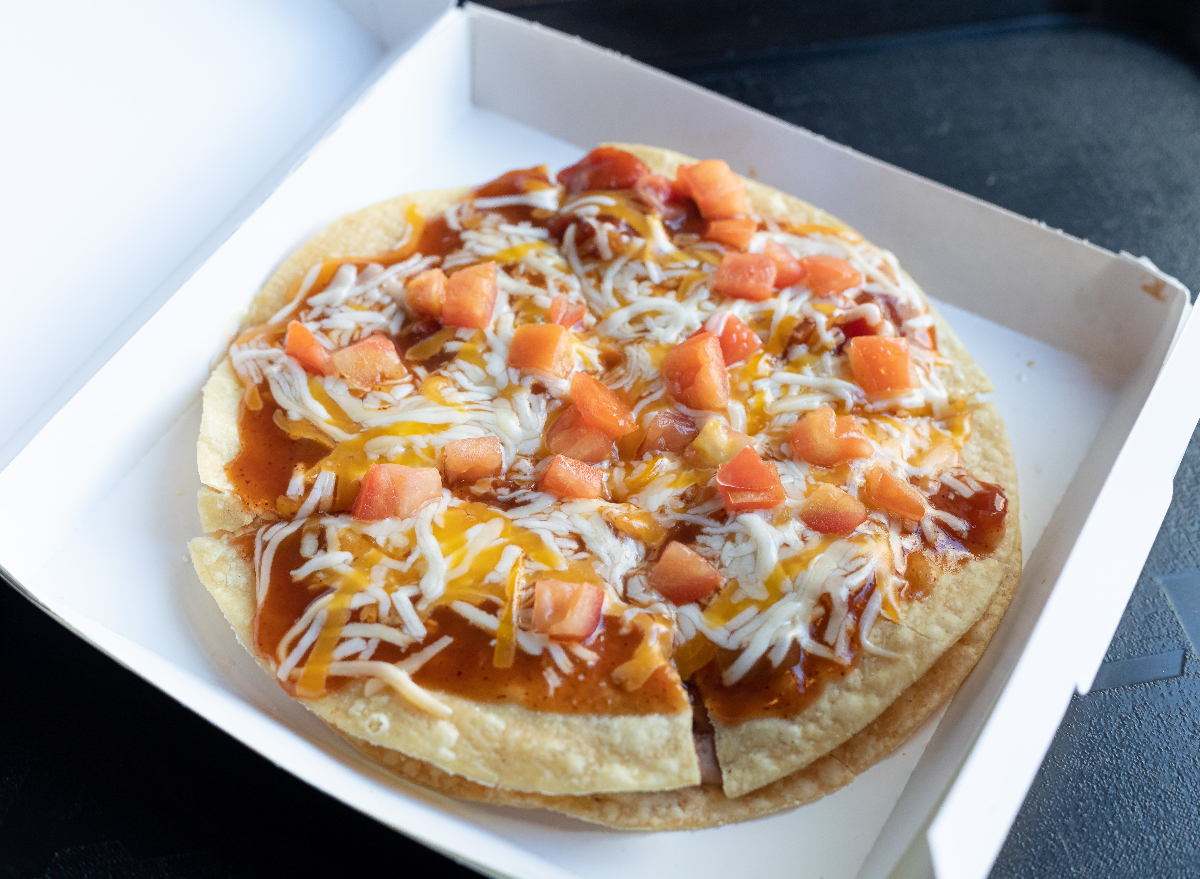 Long-awaited, dearly missed, and back indefinitely due to popular demand, is Taco Bell's legendary Mexican Pizza. While the chain's potatoes were on the chopping block in 2020, so was this unique menu item. And even though fans got a heads up about the long list of discontinuations being made that year, over 80,000 dedicated customers signed an ongoing petition to see to it the Mexican Pizza was saved.6254a4d1642c605c54bf1cab17d50f1e
The lengthy outcry wasn't enough to keep it on the menu at the time, but, upon later review, Taco Bell decided to give fans what they truly wanted. On May 19, the highly anticipated item made its return, and shortly after, locations (almost) everywhere were selling out, due to the extremely large demand. Taco Bell reconvened and replenished ingredients quickly to have the Mexican Pizza stay permanently on the menu as of this past September.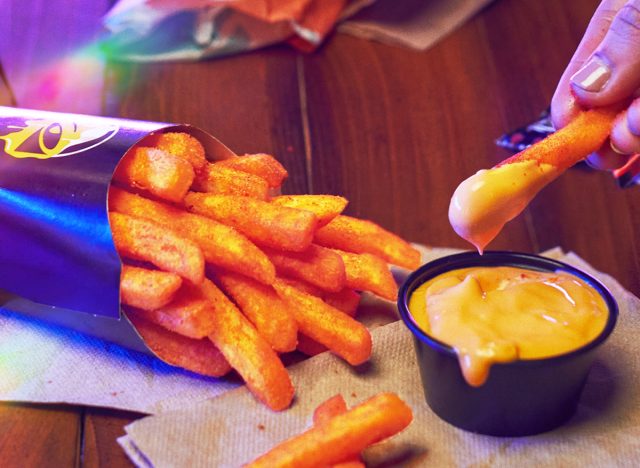 While it may seem out of place for a Mexican fast-food joint, the Nacho Fries side is actually a crowd-favorite and was ultimately deemed worthy of another re-launch earlier this year. Customers have been able to enjoy this limited-time item in a whole new light as of Oct. 13, as Taco Bell introduced a Loaded TRUFF Nacho Fries (while supplies last), according to QSR Magazine, an exclusive partnership with TRUFF's Hotter Hot Sauce.
Over the past few years, the classic version of these spuds dipped in nacho cheese have been taken on and off the menu several times—sometimes twice one year—so maybe don't count on this being the last you see of them. Besides, when the Nacho Fries were first introduced in 2018, they broke Taco Bell's record for the highest-grossing new menu item launched in the chain's history, having sold more than 53 million orders within the first four months. There's no reason for the chain to permanently discontinue the chance of those earnings going forward.
The Grilled Cheese Burritos at Taco Bell give fans the ultimate cheese-pulling experience, by including the ingredient on the inside and out. After being discontinued in 2020, we never thought we'd see such a thing again, but alas the fast-food chain came through with a much-desired resurrection. On the menu for a limited time only, Chewboom reports, you'll find three different varieties of Taco bell's Grilled Cheese Burrito: Seasoned Beef, Double Steak, and Spicy Double Steak.
Jordan Summers-Marcouillier
Jordan Summers-Marcouillier was born and raised in San Jose, California and now works as a writer in New York, NY.
Read more about Jordan