15 Best Thanksgiving Items at Costco
Want a flawless Thanksgiving? Costco's got you covered.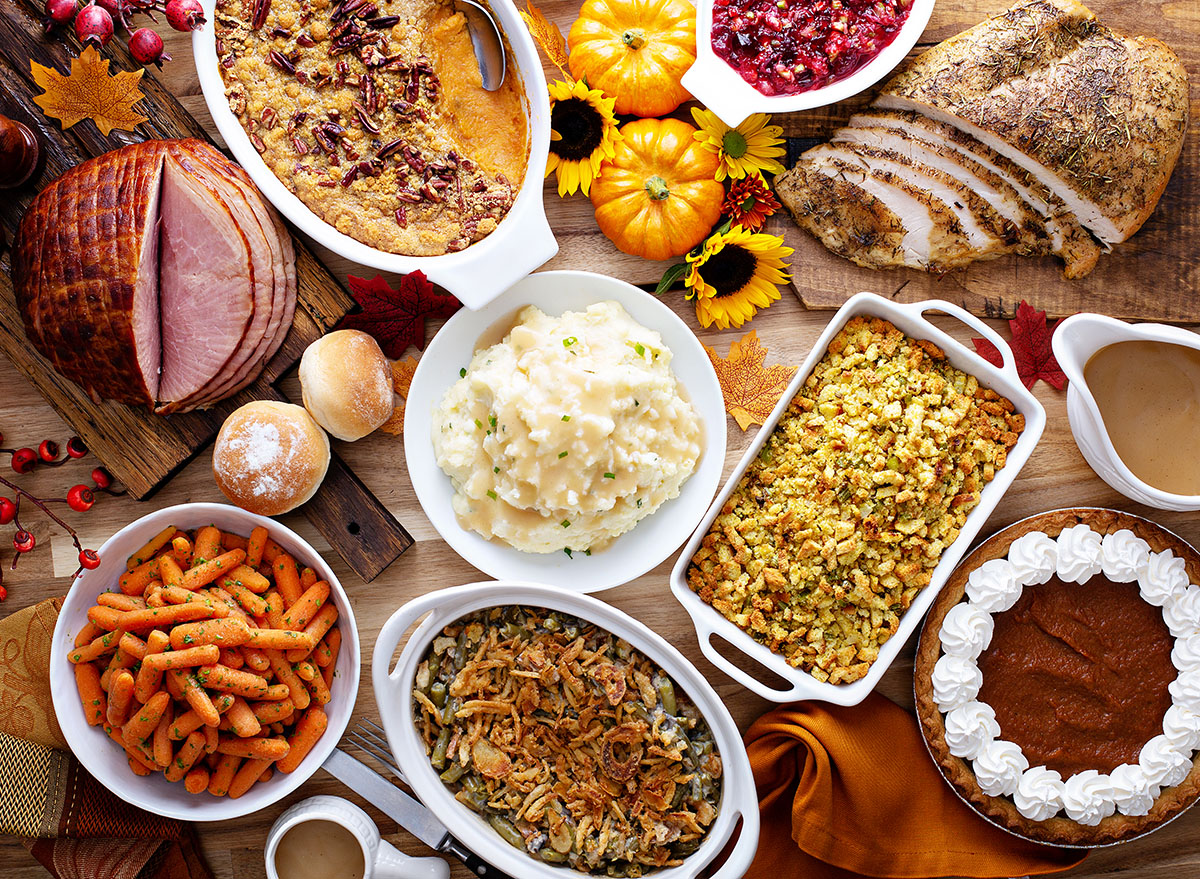 This post contains affiliate links. If you use these links to buy something, we may earn a commission.
If you find yourself stressing over Thanksgiving year after year, it's time to quit your holiday worries cold turkey. This year, find more time for the ones you love by getting smart about how you cook and serve your meal. Instead of driving to multiple grocery stores looking for specialty items, head to the place that has it all: Costco.
From finding the right baking tools for holiday success to having cheesecake delivered right to your doorstep, the warehouse has everything you need for a fuss-free holiday. Here are the top 15 Thanksgiving items you should pick up at Costco.
And for more, don't miss these 15 Classic American Desserts That Deserve a Comeback.
Boursin Cheese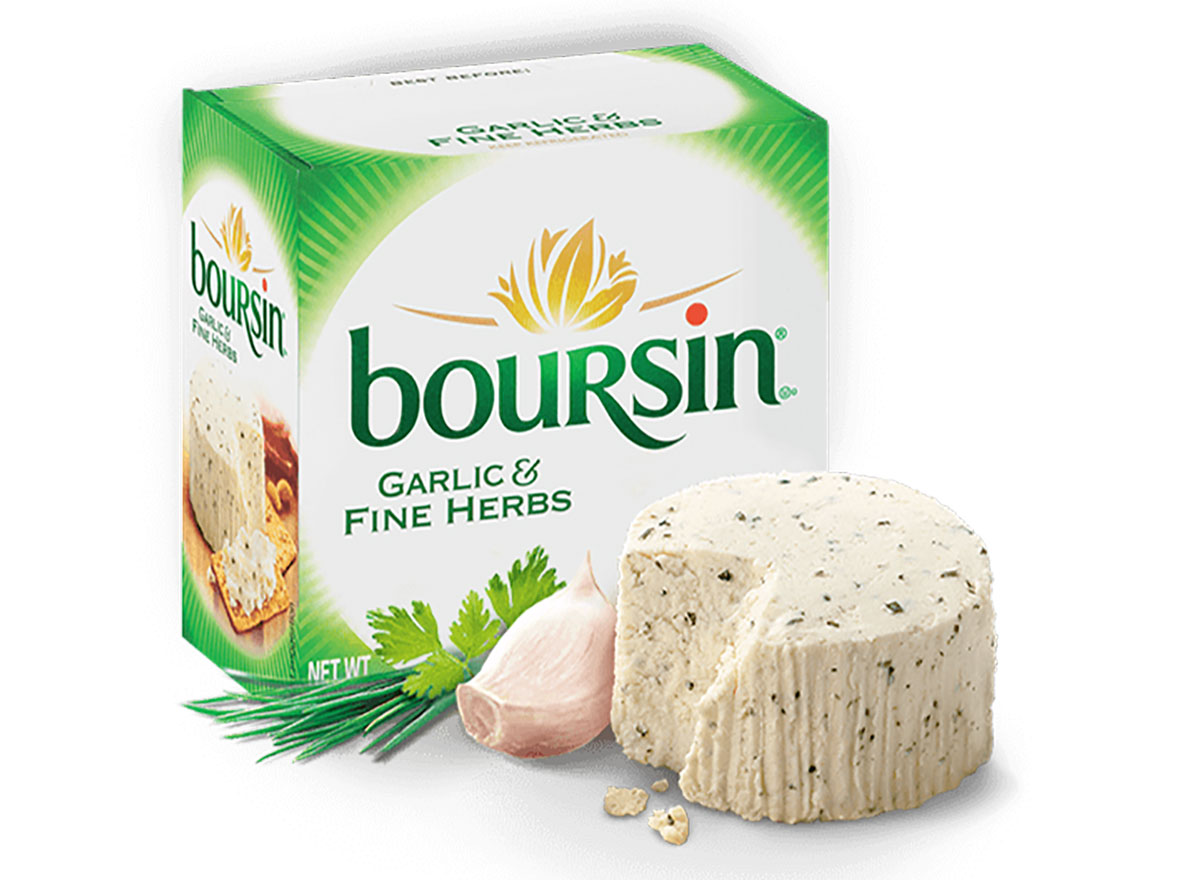 This spreadable cheese is perfect for serving alongside fruit and crackers as a Thanksgiving appetizer. You can pick up a three-pack at Costco and save the rest for post-Thanksgiving snacking.
Carr's Table Water Crackers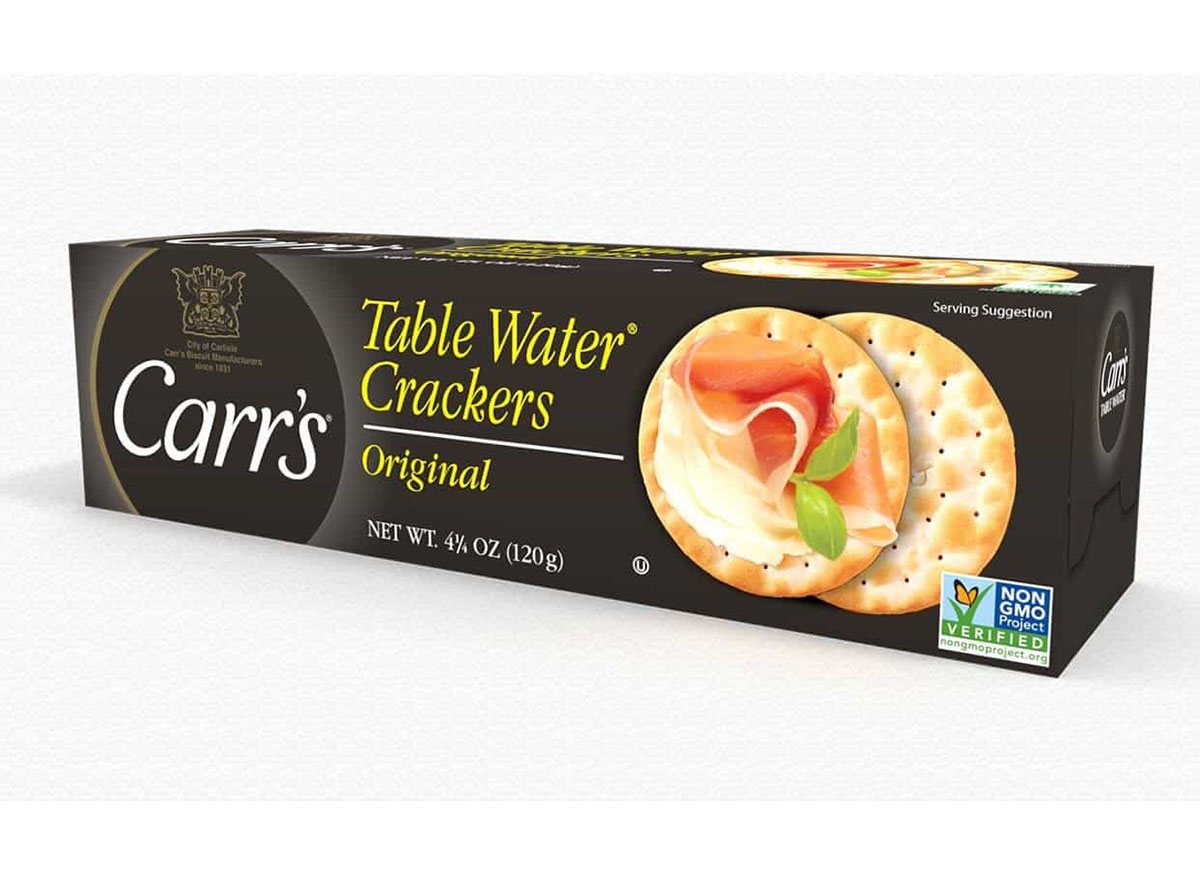 6254a4d1642c605c54bf1cab17d50f1e
You need crackers to go with that Boursin cheese, and Carr's makes some of the best. Plus, the Costco-size box will have everything you need and more.
Pumpkin Pie
Costco's giant pumpkin pies were seen at the warehouse as early as August this year. And with everything 2020 has brought, why shouldn't we indulge in fall flavors for as long as we can? Before everything turns into gingerbread and peppermint mocha flavors, enjoy a classic pumpkin pie at Thanksgiving, without having to make it from scratch.
King Cheese Spirella Minis
Forget assembling a charcuterie board by hand. Instead, set out these rolled meat and mozzarella sticks. The Costco package includes both prosciutto and soppressata.
Kerrygold Irish Butter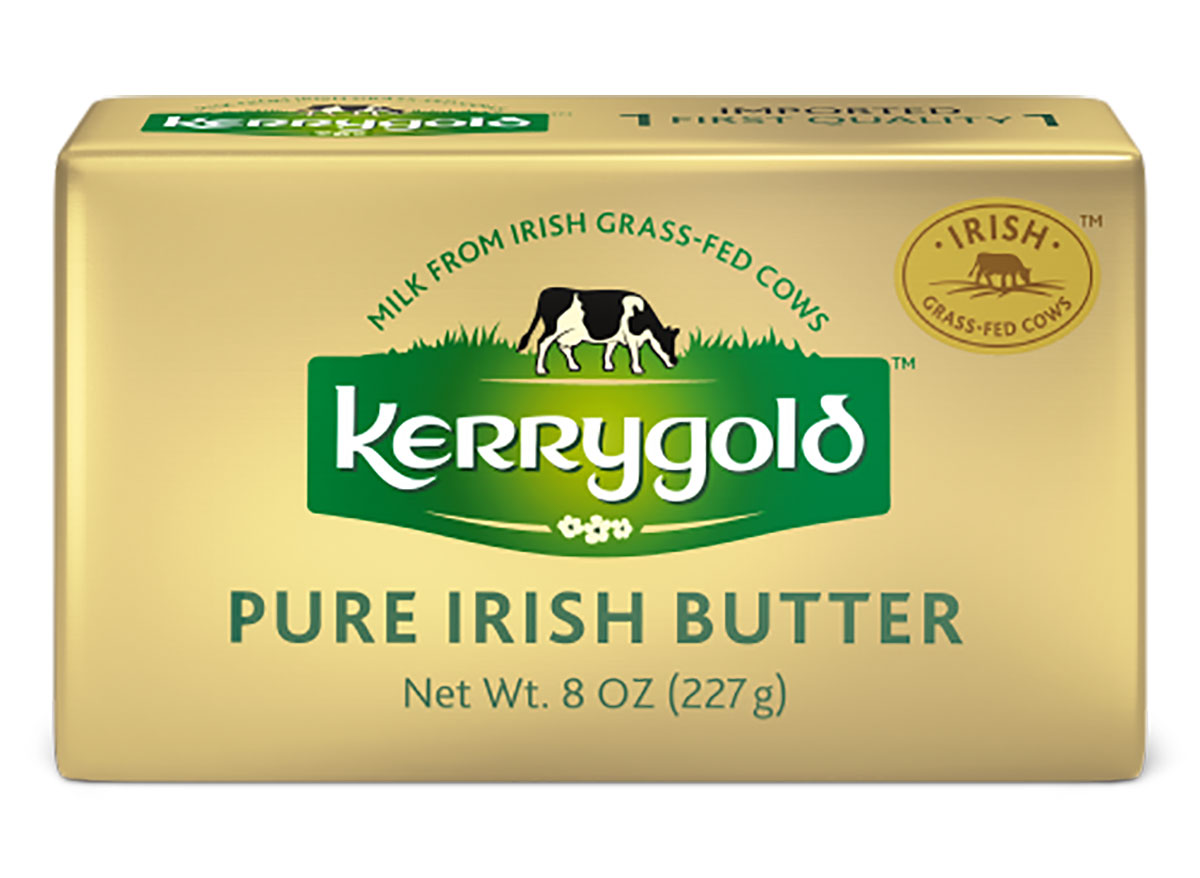 You're bound to need butter for something you're baking on Thanksgiving. Head to Costco to get the best of the best, Kerrygold, for a price lower than you'd find at your local grocery store.
Martinelli's Sparkling Apple-Cranberry Juice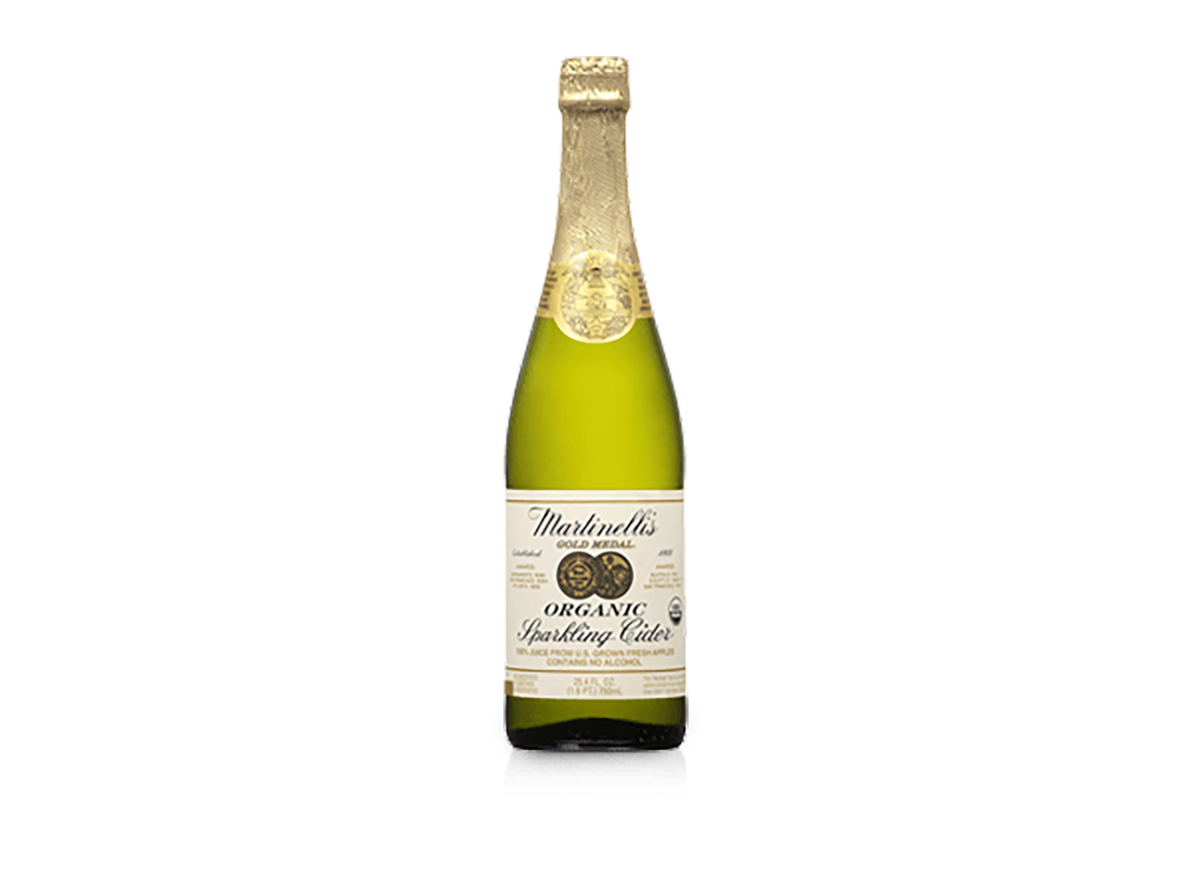 Those who aren't participating in a Champagne toast will love this sparkling juice from Costco. The cranberry adds a festive touch to the traditional apple drink.
Potatoes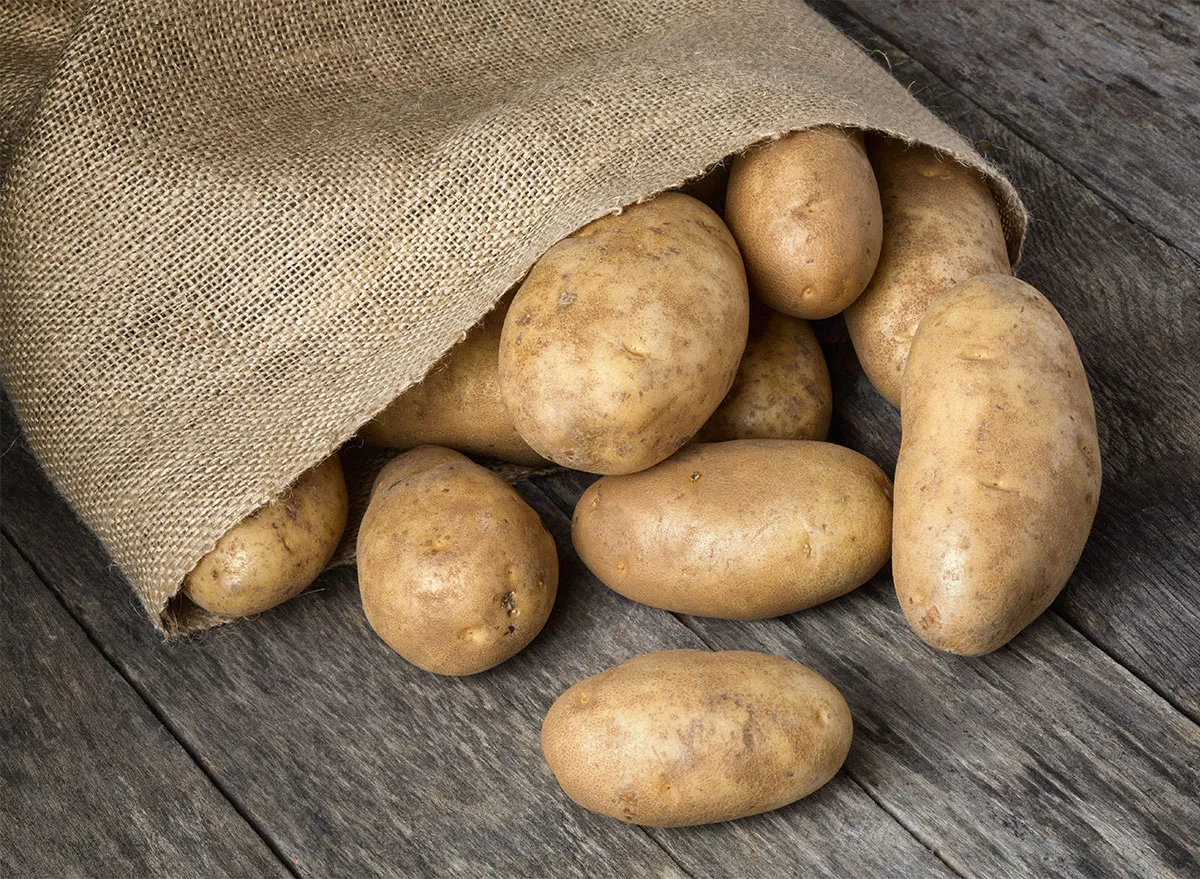 From mashed potatoes to gratin dishes, the humble spud works overtime on Thanksgiving. This is one time when buying a large container of produce at Costco makes sense—if there's any time you'll need that many potatoes at once, it's now.
Haagen-Dazs Peppermint Bark Ice Cream Cookie Squares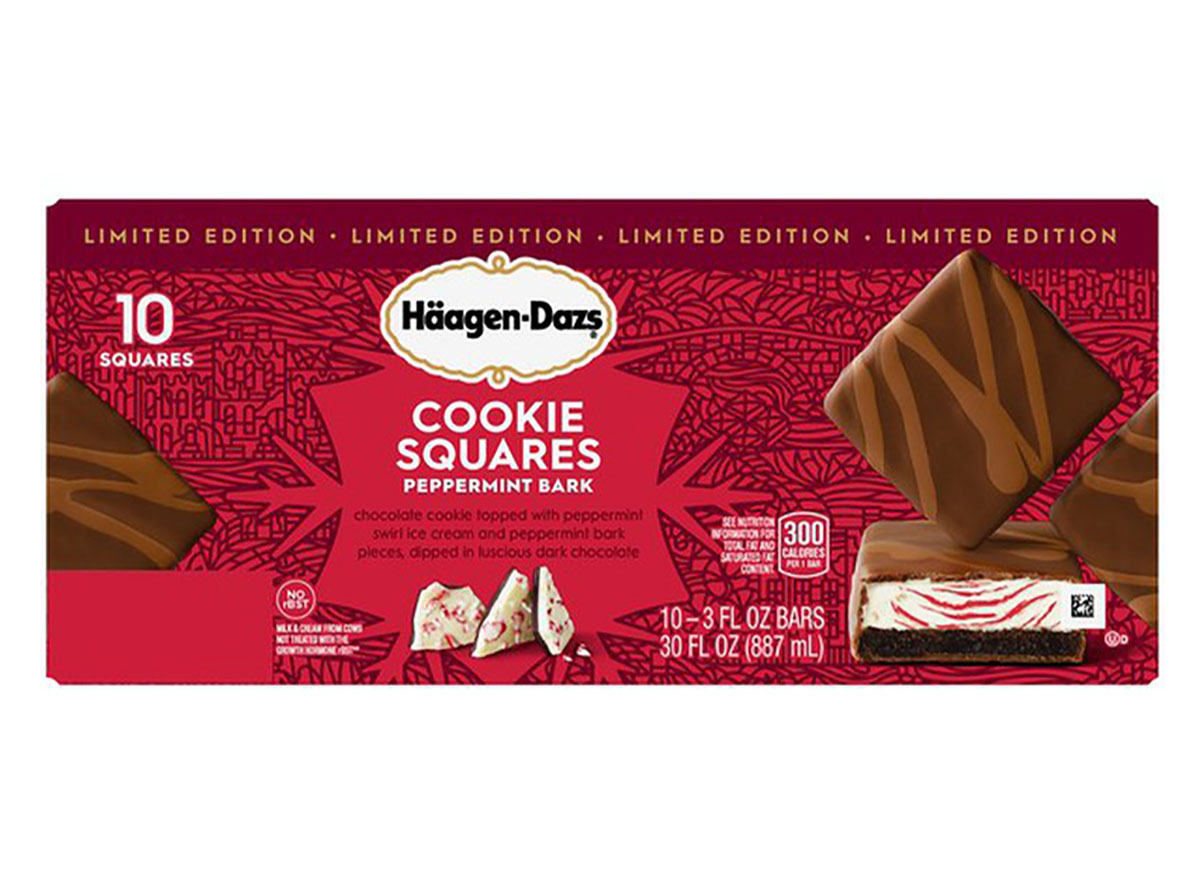 Yes, yes, we love pumpkin pie. But if you have family members who prefer chocolate and peppermint to pumpkin, these ice cream bars are a low-key way to make sure everyone is happy with their dessert.
David's Cookies Pumpkin Cheesecakes 2-pack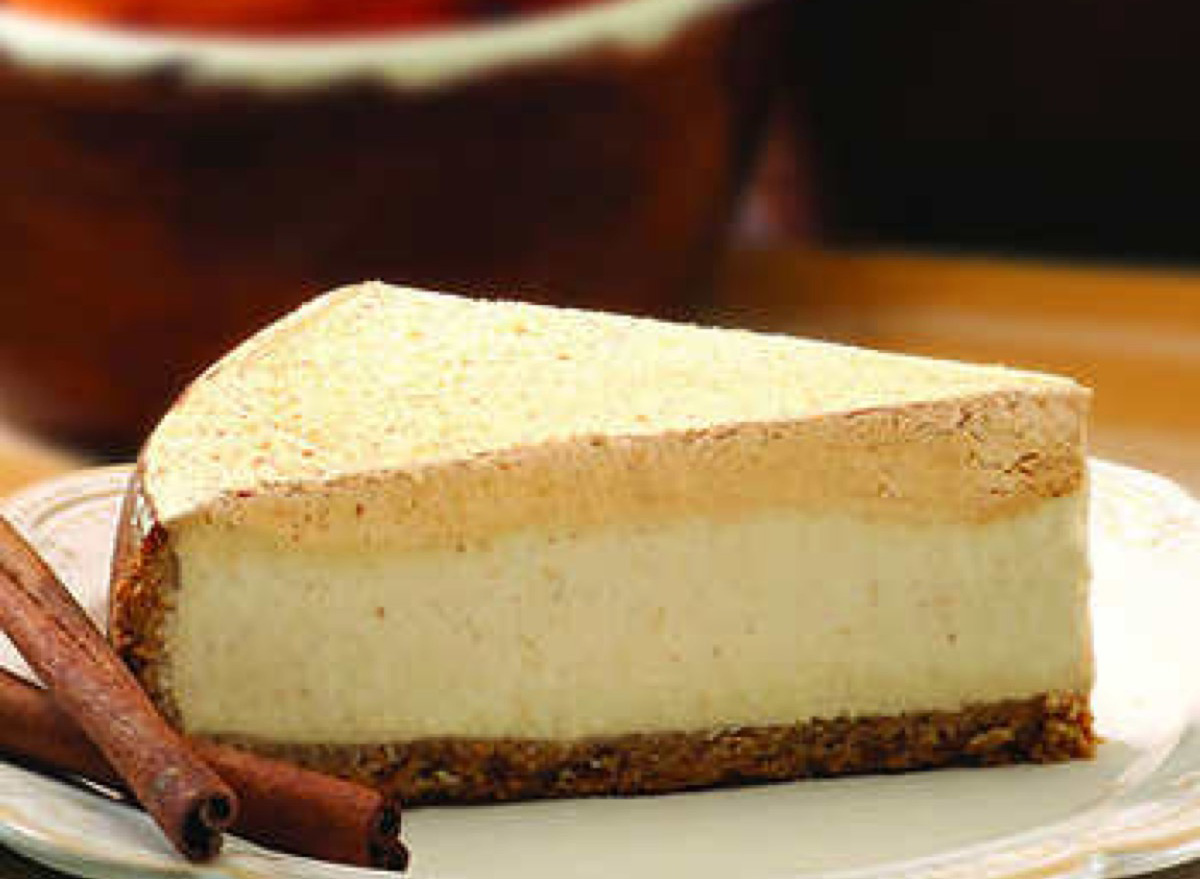 If you're looking for the perfect dessert to cap off your Thanksgiving meal but can't sacrifice the oven space by making it at home, this two-pack of pumpkin cheesecakes from David's Cookies is the way to go. Made with a delicious fall spice blend, pumpkin filling, and a walnut crumb crust, these cheesecakes are sure to have everyone asking for seconds.
Vacaville Fruit Company 74 oz, Dried Fruit & Nut Grand Acacia Wood Tray
A dried fruit platter is a simple and healthy alternative to the standard bowls of chips and pretzels. This Vacaville Fruit Company snack tray comes packed with 74 ounces of dried peaches, plums, apricots, dates, mango slices, and pears—then balances out the sweetness of the fruit with salted pistachios, cashews, almonds, and more. The fall-colored fare comes pre-arranged on a beautiful Acacia wood serving tray that you'll be proud to put on your table.
Wilton Armetale Football Chip and Dip Server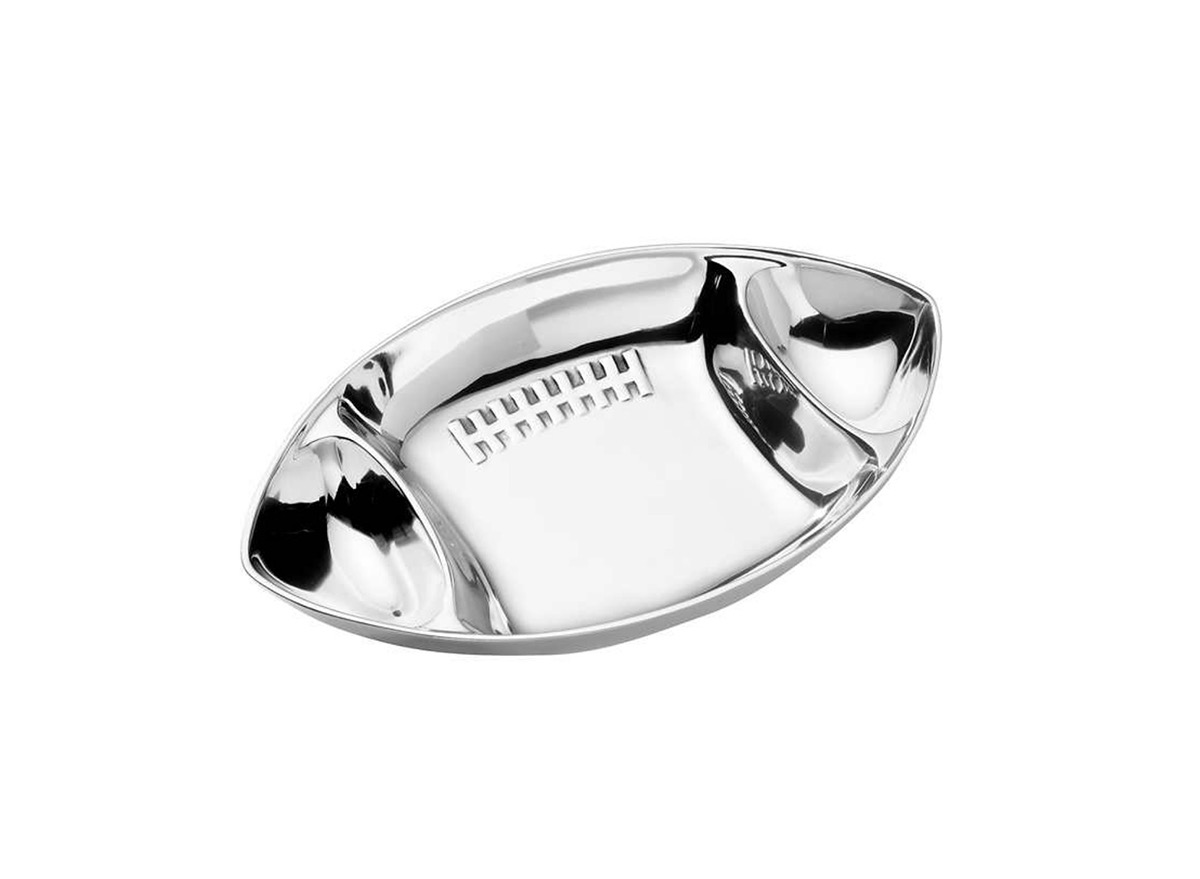 Appetizers may only be the opening act on Thanksgiving, but that doesn't mean they can't shine—with the right presentation, that is. This football-shaped dish gives a nod to the game you're grateful for this Thanksgiving—and it just so happens to be perfect for showcasing your hors d'oeuvres, too.
J.A. Henckels International 10-piece Capri Granitium Nonstick Cookware Set
Trying to piece together a Thanksgiving meal with whatever pans you have on hand will inevitably leave you stranded. Instead, come prepared with this J.A. Henckels International 10-piece cookware set and enjoy all the benefits of having every instrument you need right at your fingertips. These pots and pans are pure aluminum, scratch-resistant, non-stick, and oven- and dishwasher-safe—plus they feature a v-shaped handle that stays cool even as your stovetop heats up. Sure, you're buying it for the holiday, but you'll thank yourself year-round.
Mikasa Double Wall Stainless Mugs, Set of 4
Offering your family coffee or tea at the end of your Thanksgiving dinner shows that you're a thoughtful chef. These stylish, stainless steel mugs will keep the festive feel of the holiday going right up until the last moment!
Mikasa Laussane Covered Casserole Dish
If you don't have one, it's worthwhile to invest in a proper casserole dish—and better yet, one that won't break or spill. This Mikasa Laussane Covered Casserole Dish from Costco is chip-resistant, durable, and downright elegant on whatever table it sits atop.
MIU 4-piece Silicone Baking Mats
These silicone baking mats may not be tools you use exclusively for Thanksgiving, but they sure will come in handy when the holiday rolls around! Bake on them once, and you'll be wondering how you spent so many years scraping burnt-bottom cookies off a metal pan. This is undoubtedly the easiest upgrade you can make to your entire holiday season. Plus, they're perfectly repurposed for roasting veggies, kneading dough, or making pastries.
For more, check out these 108 most popular sodas ranked by how toxic they are.