Shocker: They get a good grade from ETNT.
Shocker: KFC gets a good grade from ETNT. Surprisingly enough, the chain has more than a few things going for it. The menu's crispy bird bits are offset by skinless chicken pieces, low-calorie sandwich options, and a host of sides that come from beyond the fryer. Plus, the fact that KFC has stuck with its grilled chicken line shows that its determined to cast aside the Kentucky fried nutritional demons of their past.
Eat This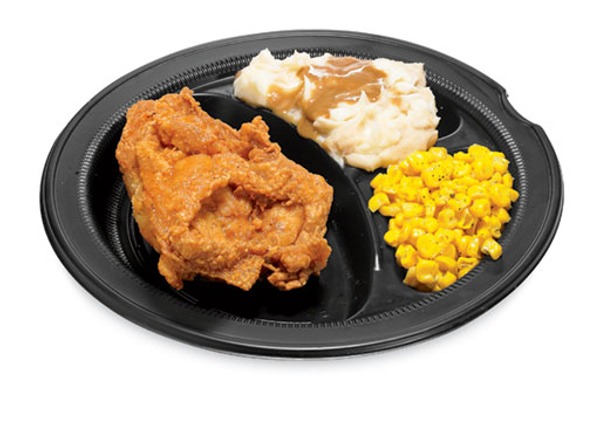 Original Recipe Chicken Breast with Mashed Potatoes and Gravy and Sweet Kernel Corn
| | |
| --- | --- |
| Calories | 540 |
| Fat | 18.5 g |
| Saturated fat | 4 g |
| Sodium | 1,660 mg |
Not That!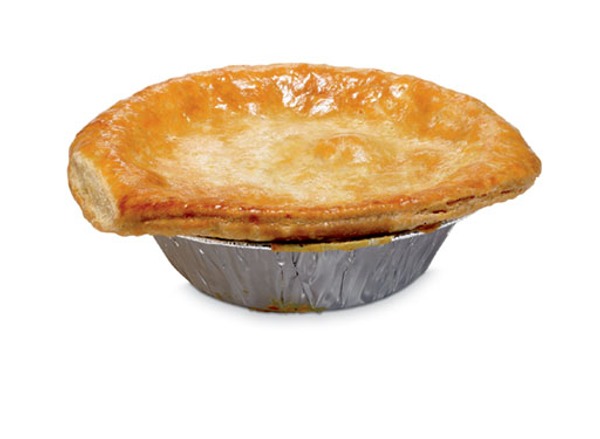 Chunky Chicken Pot Pie
| | |
| --- | --- |
| Calories | 790 |
| Fat | 45 g |
| Saturated fat | 37 g |
| Sodium | 1,970 mg |
Fried chicken isn't anyone's idea of a healthy meal, but the Colonel's classic recipe has surprisingly conservative nutrition stats. We defy you to find a fast-food burger meal with two starchy sides for fewer than 600 calories and 6 grams of saturated fat. On the other hand, the Chunky Chicken Pot Pie is the single worst option on KFC's menu. Chunky Chicken Pot Pie is stuffed with veggies and never touches the deep fryer, but it remains one of the worst chicken dishes of all time. The main calorie culprit is its buttery shell, but the creamy sauce that binds the filling together certainly doesn't help matters.
ALL NEW FOR 2015! Enjoy All Your Favorite Foods—And Watch the Pounds Disappear! Click here to buy the new Eat This, Not That! book, the authoritative guide to all your favorite restaurant and supermarket foods.
Inspired by
The New York Times
best-selling book series,
Eat This, Not That!
is a brand that's comprised of an award-winning team of journalists and board-certified experts, doctors, nutritionists, chefs, personal trainers, and dietitians who work together to bring you accurate, timely, informative, and actionable content on food, nutrition, dieting, weight loss, health, wellness, and more.
Read more