13 Secrets About The Cheesecake Factory Every Fan Should Know
From hidden menu hacks to confidential recipes, there's a lot you don't know about the restaurant chain.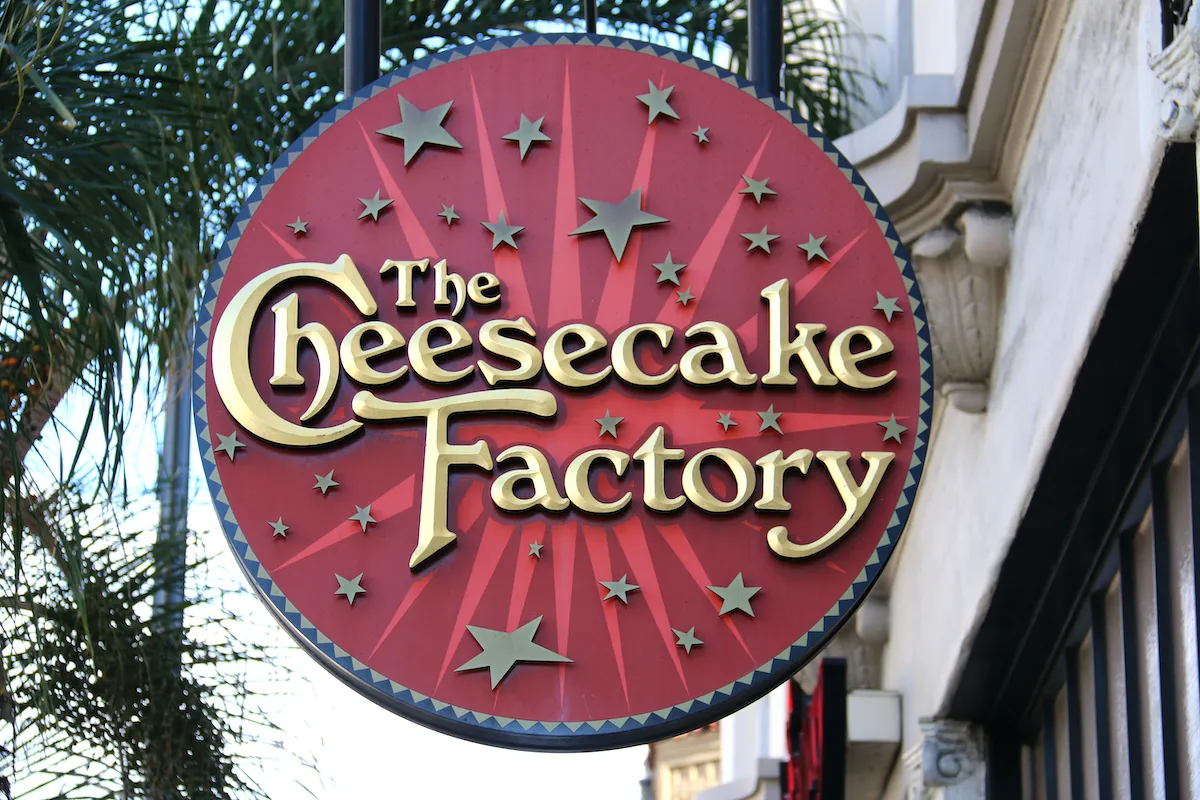 The Cheesecake Factory is one of the most popular chain restaurants in America. With a giant menu and more than 30 cheesecakes available, it's become a staple in suburban dining.
Whether you've never been to the popular restaurant or have visited dozens of times, there's always something new to learn about this family-friendly eatery. For instance, did you know that the restaurant started in a basement? Or that the beloved cheesecakes actually aren't made on location? Check out these fun facts you might've not known before about TFC. And for more restaurant intel, check out 15 Secrets Every Dairy Queen Fan Should Know.
It started in a Detroit basement in the 1940s.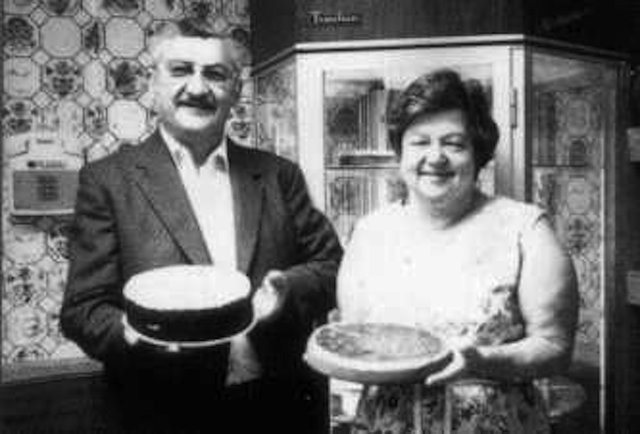 The brand's story starts in 1940s Detroit when Evelyn Overton made her own version of a delicious cheesecake recipe she found in a newspaper. People loved her cheesecakes so much, she opened a small cheesecake shop in the basement of her family's home. She eventually gave up her small business to raise her two kids.
Related: Sign up for our newsletter for the latest restaurant news.
TCF was a bakery before it was a restaurant.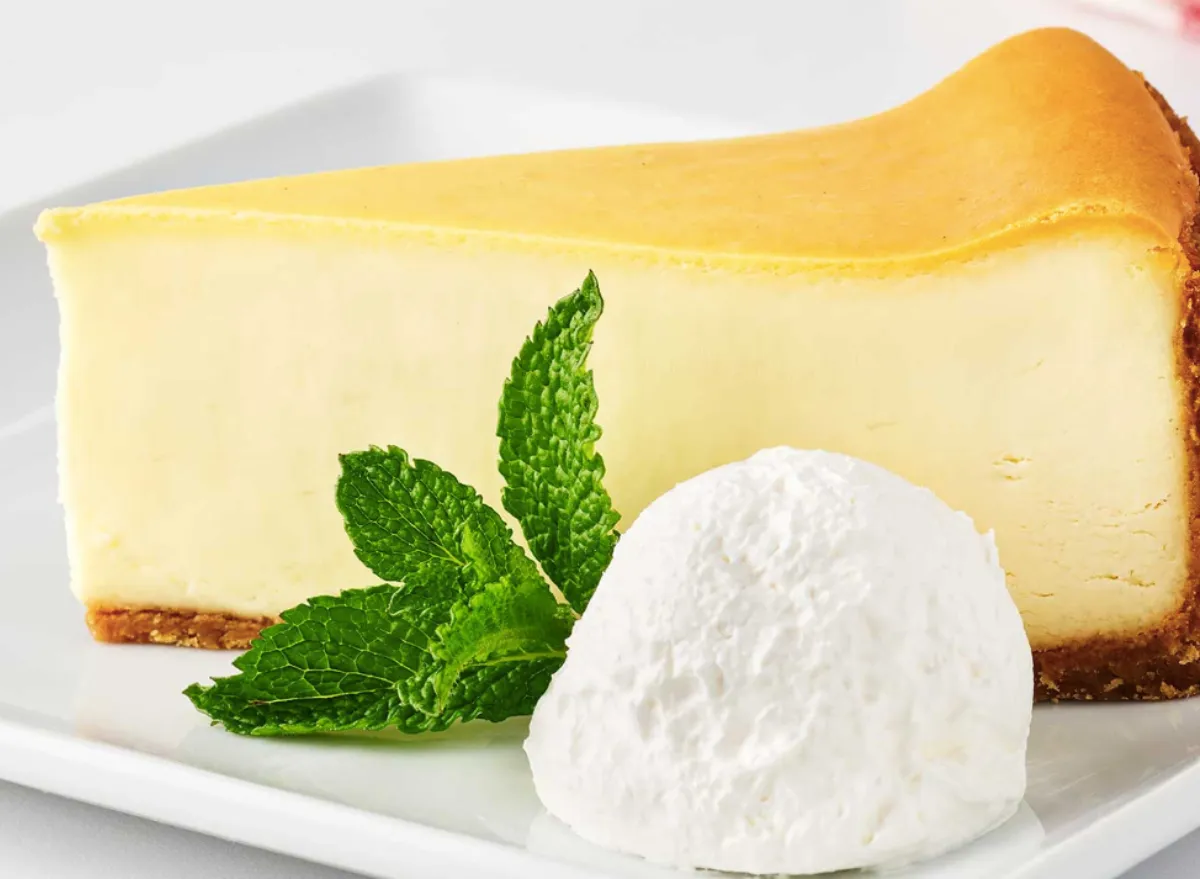 Evelyn eventually opened her own bakery in 1972 named The Cheesecake Factory Bakery and grew it to a modest size, where she sold 20 varieties of cheesecake and other desserts to local restaurants around Los Angeles.6254a4d1642c605c54bf1cab17d50f1e
Related: The #1 Healthiest Dessert at The Cheesecake Factory
The first restaurant opened in 1978.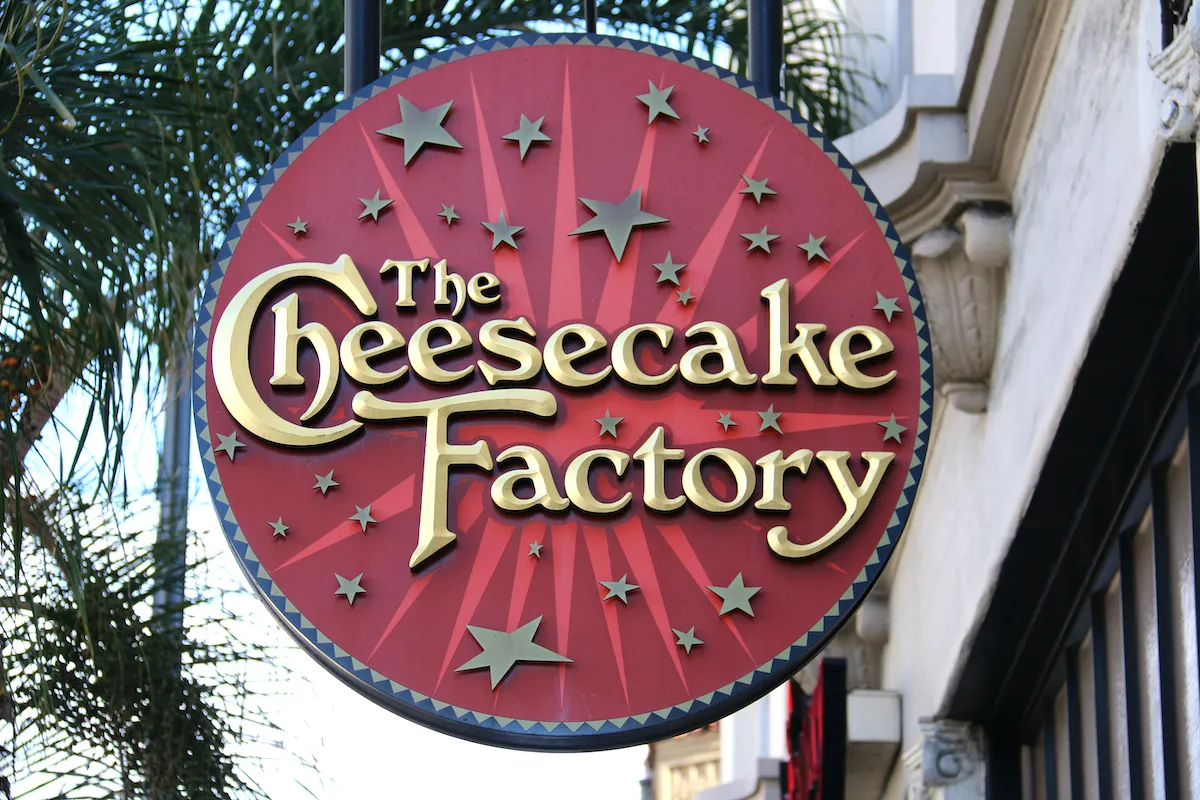 Her son David expanded the business by opening a restaurant in 1978, initially to sell his mother's cheesecakes. It started with an expansive dessert menu, and the restaurant soon became a success, eventually expanding to the hundreds of locations that are popular today.
There are more than 200 locations worldwide.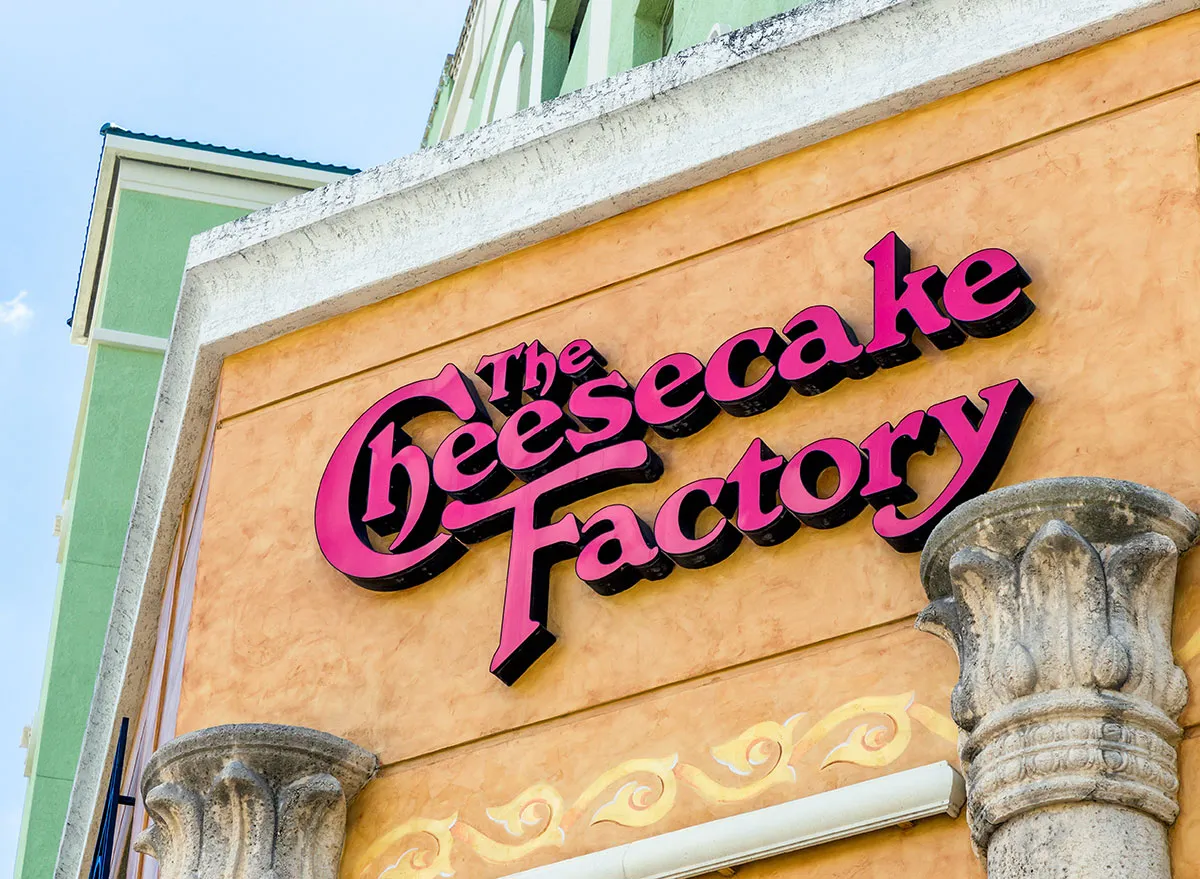 Although the chain started in Beverly Hills, CA, there are now locations in Toronto, Mexico, China, Qatar, Kuwait, Kingdom of Saudi Arabia, and the United Arab Emirates. The Cheesecake Factory's global development plans also include more restaurants in the Middle East, Latin America, and Asia.
Related: The Most Popular Time to Eat at The Cheesecake Factory
The cheesecakes aren't made at the restaurants.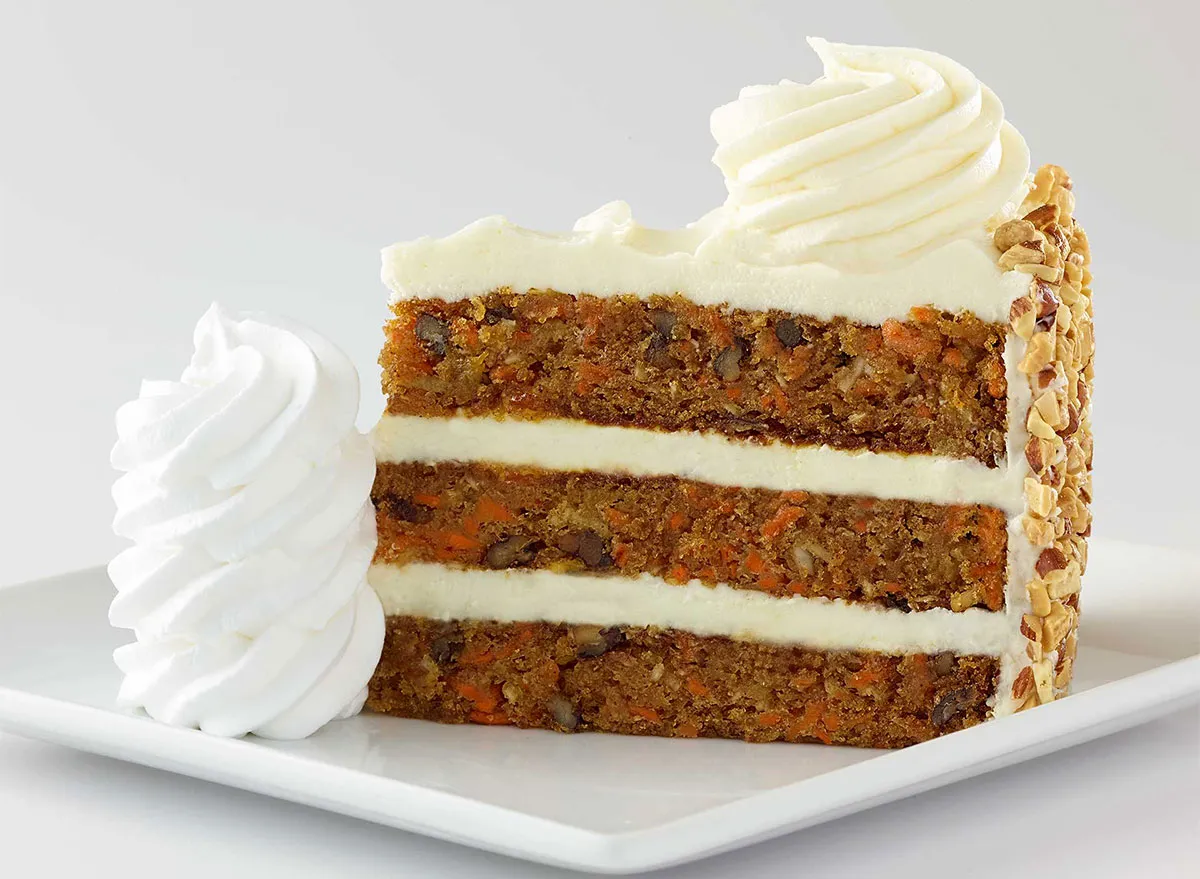 The cheesecakes are actually made on-site at bakery production facilities in Calabasas, California, and Rocky Mount, North Carolina. The cheesecakes are then shipped to the restaurant locations, frozen, where they defrost before being served to customers.
You can buy the sauce on your next visit.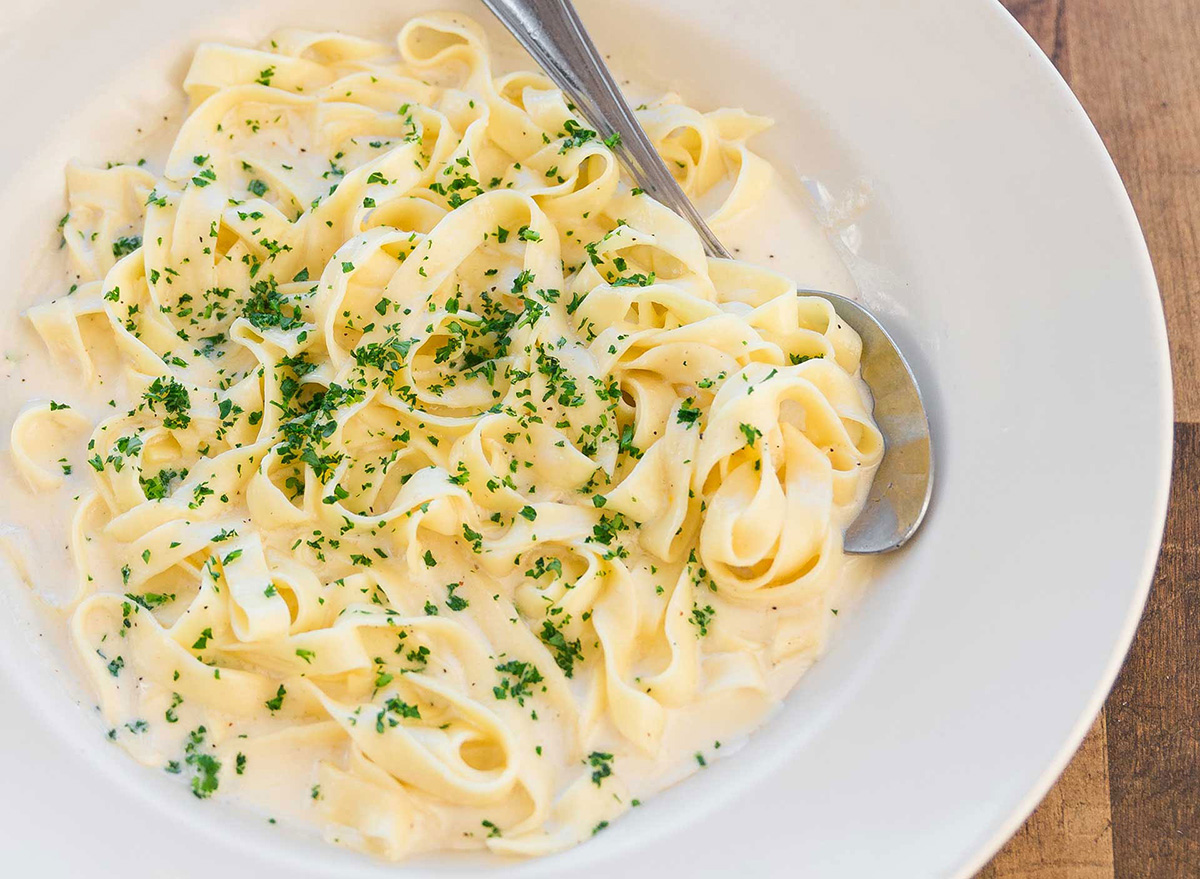 "You can buy ANY sauce at the store! Visit the bakery and make your request," a Cheesecake Factory server and Reddit user ShhhDream said. With about 100 different sauces made every day, the options are nearly endless.
Related: 4 Major Menu Changes You'll See at The Cheesecake Factory
The food is prepared fresh daily.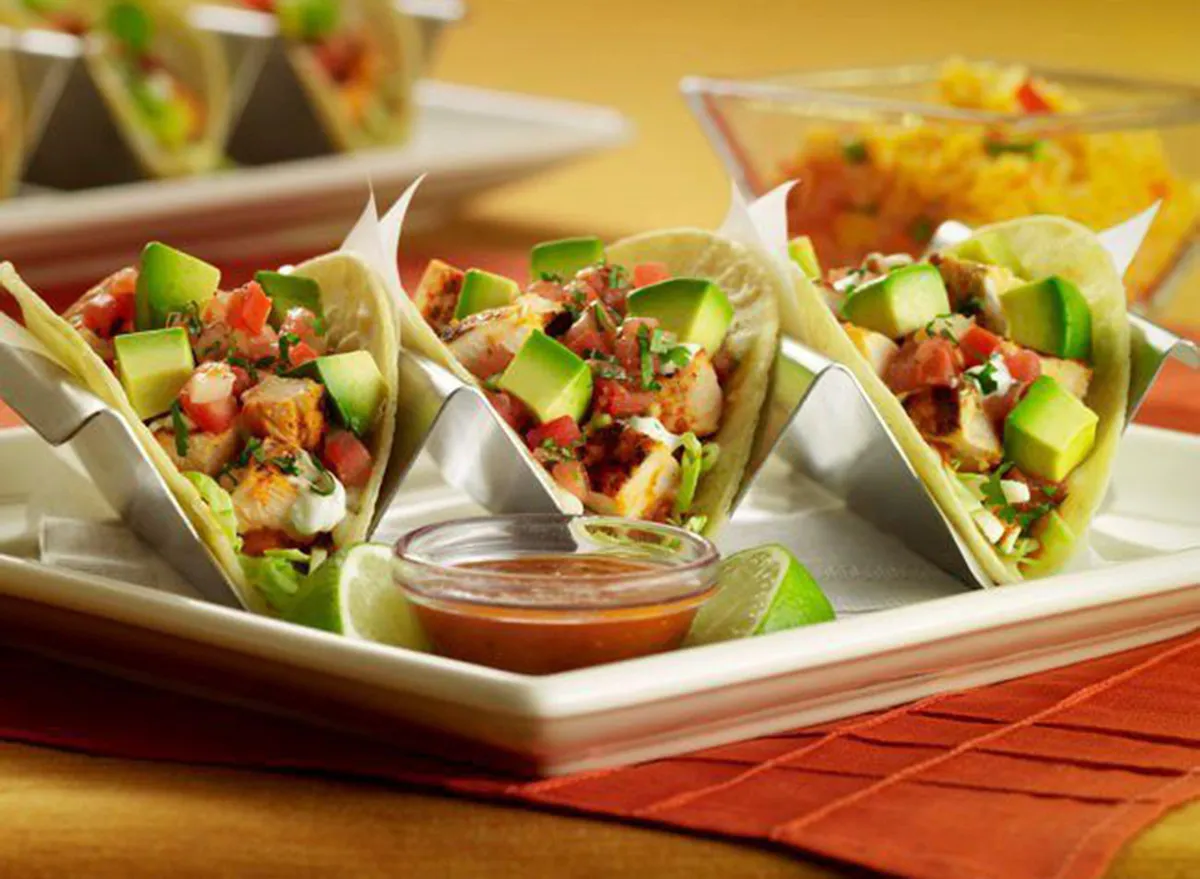 "All of our stuff is prepared fresh daily. If it's a sauce that can't be altered for the dish, it is still a fresh sauce. Everything (mostly) on our menu is modifiable because we do have a scratch kitchen," a Cheesecake Factory server and Reddit user ShhhDream said.
The Cheesecake Factory is known for its massive menu, which comprises of 21 pages and more than 250 items.
Related: 13 New Menu Items The Cheesecake Factory Is Adding in 2021
There are 35 different types of cheesecakes.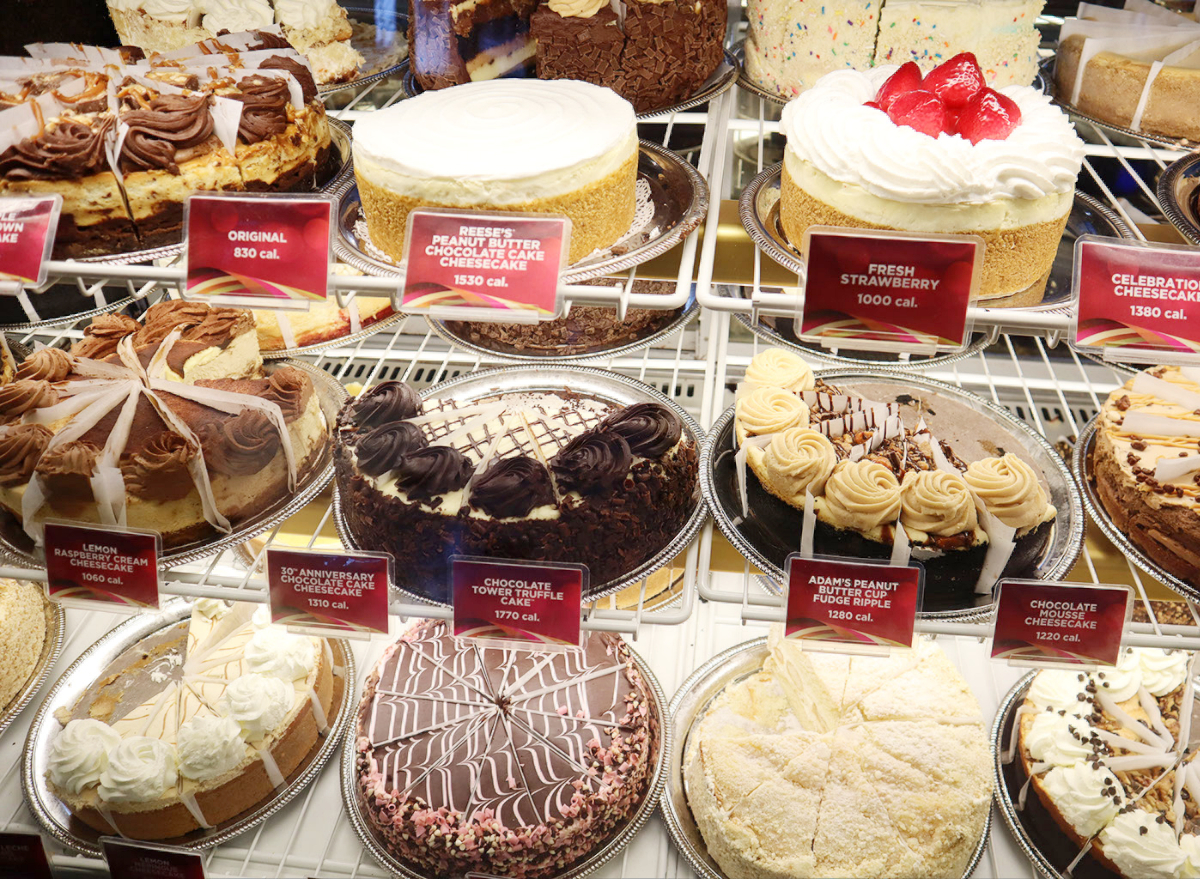 With decadent flavors such as red velvet, Reese's peanut butter chocolate, and dulce de leche caramel, you will never get sick of TCF's cheesecake offerings. Some are only available seasonally, too, such as the pumpkin cheesecake (available starting in September), and the peppermint bark cheesecake (available from Thanksgiving through the December holidays).
The cheesecake recipe hasn't changed.
Although there are many different variations you can order now, David Overton insists that it's still his mom's original cheesecake recipe that's being used to make all of the decadent desserts. "We haven't changed the recipe of my mother. We just make new ones with new things inside: flavors. We just try to make it as good as she did. You can't patent it. Good cheesecake is just five ingredients. It's just how you mix them," he said.
Related: This Is the Unhealthiest Item at The Cheesecake Factory
You can get cheesecakes shipped to your door.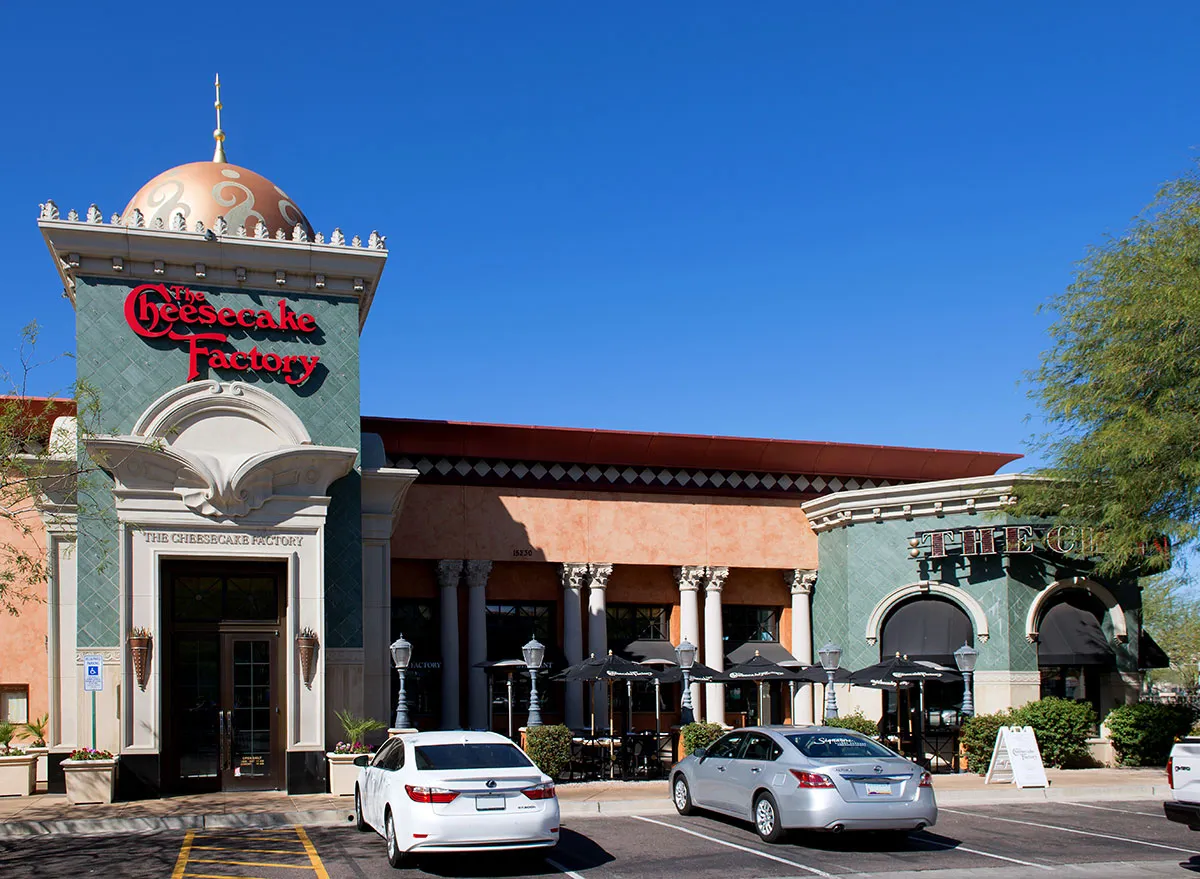 Premium food and gift retailer Harry & David ships The Cheesecake Factory cheesecakes to your door. You can order through Harry & David online, over the phone, or via catalog. Although not all 35 cheesecakes are available, some of the flavors include original, white chocolate raspberry truffle, and chocolate mousse.
There's a tasty menu hack for sandwiches.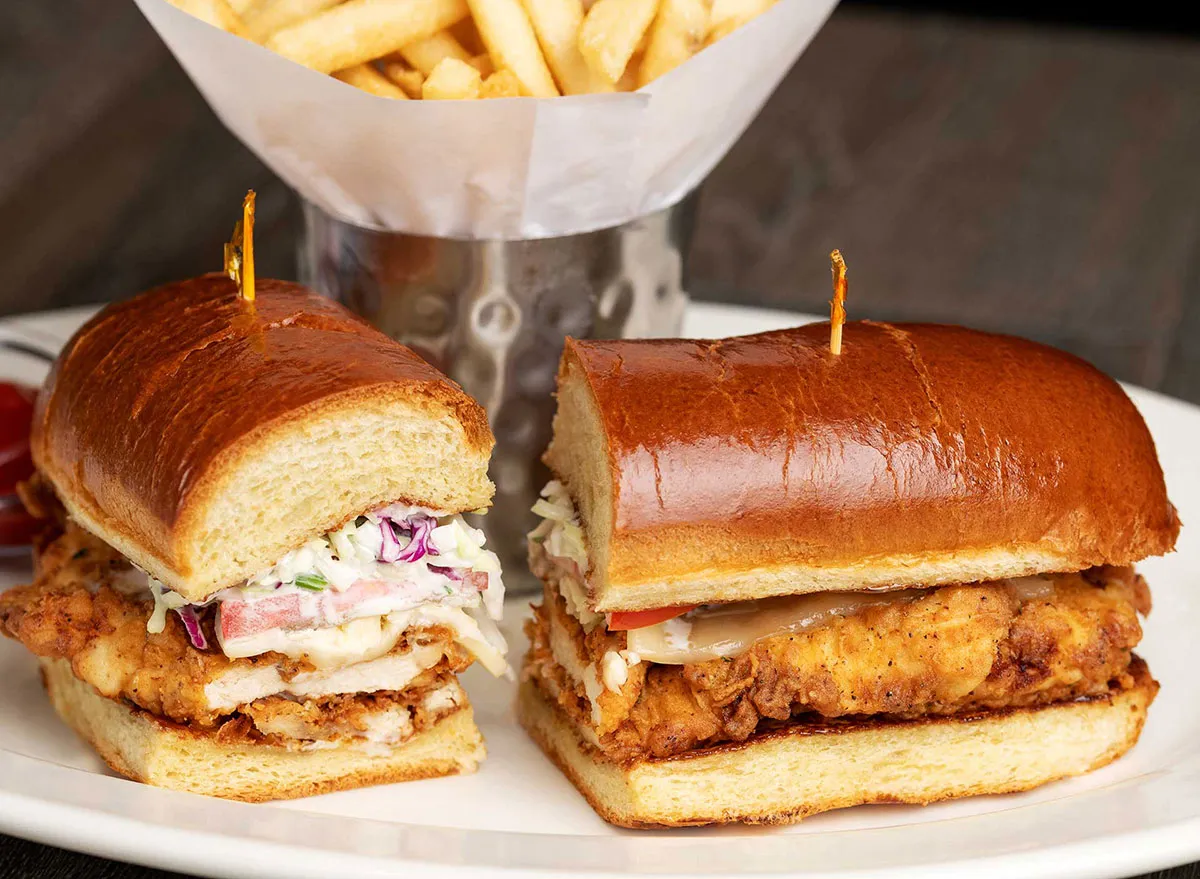 The chain is known for its honey wheat brown bread, which comes in a bread basket as an app before your meal. But if you're ordering a sandwich, you can ask for it to be made on the brown bread instead. This is an especially tasty swap for the club sandwich.
Related: The 100 Unhealthiest Foods on the Planet
You can DIY some menu items.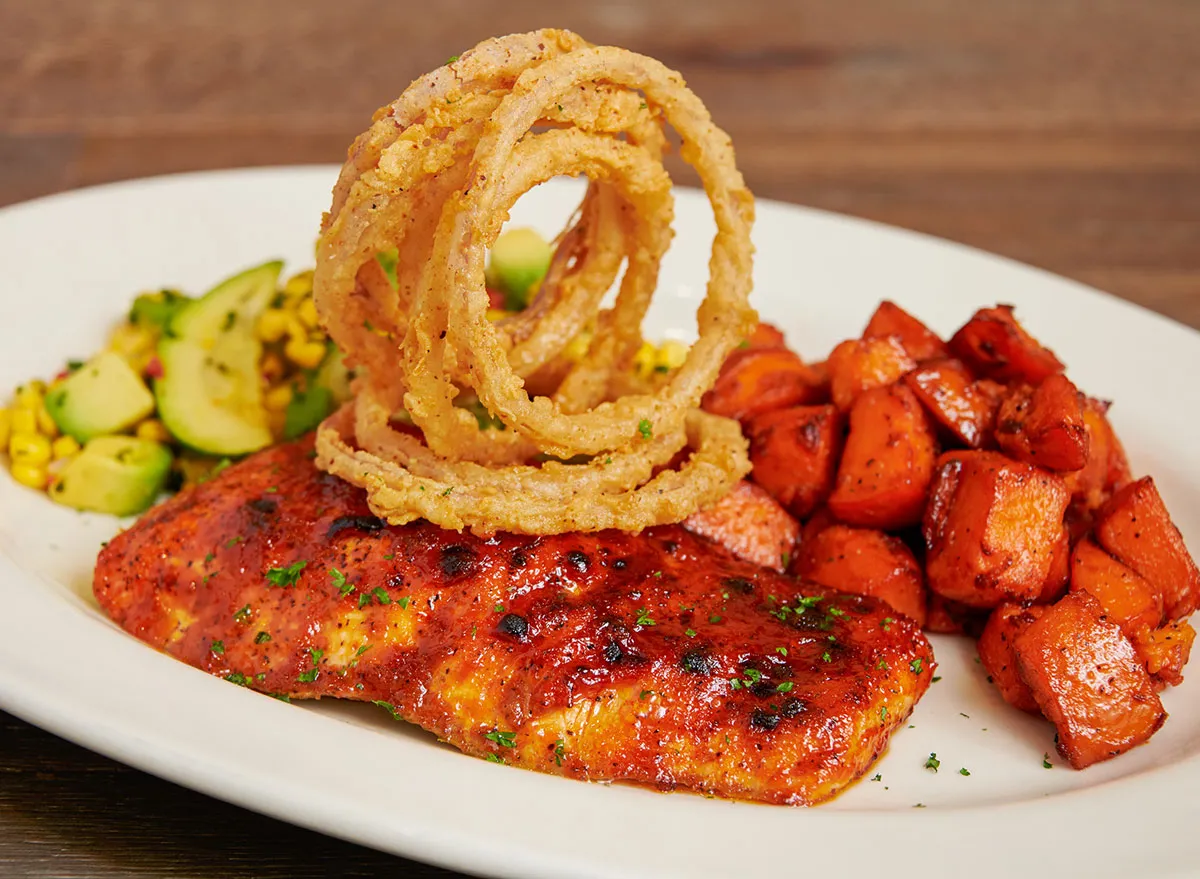 The Cheesecake Factory lists recipes for some of its most popular menu items on its website, including the almond-crusted salmon salad, cajun jambalaya pasta, and warm crab and artichoke dip. Just no cheesecakes, unfortunately. Oh, and that famous brown bread we mentioned earlier? You can buy it in stores, as well as the brand's ice cream, too.
For more, check out our recipe for the best copycat The Cheesecake Factory cheesecake—made right in your own home for fewer calories!
More content from
Restaurants