Trader Joe's Employees Unhappy With Grocer's Response to Coronavirus
Grocery store clerks on the front lines of this global pandemic are putting their lives at risk.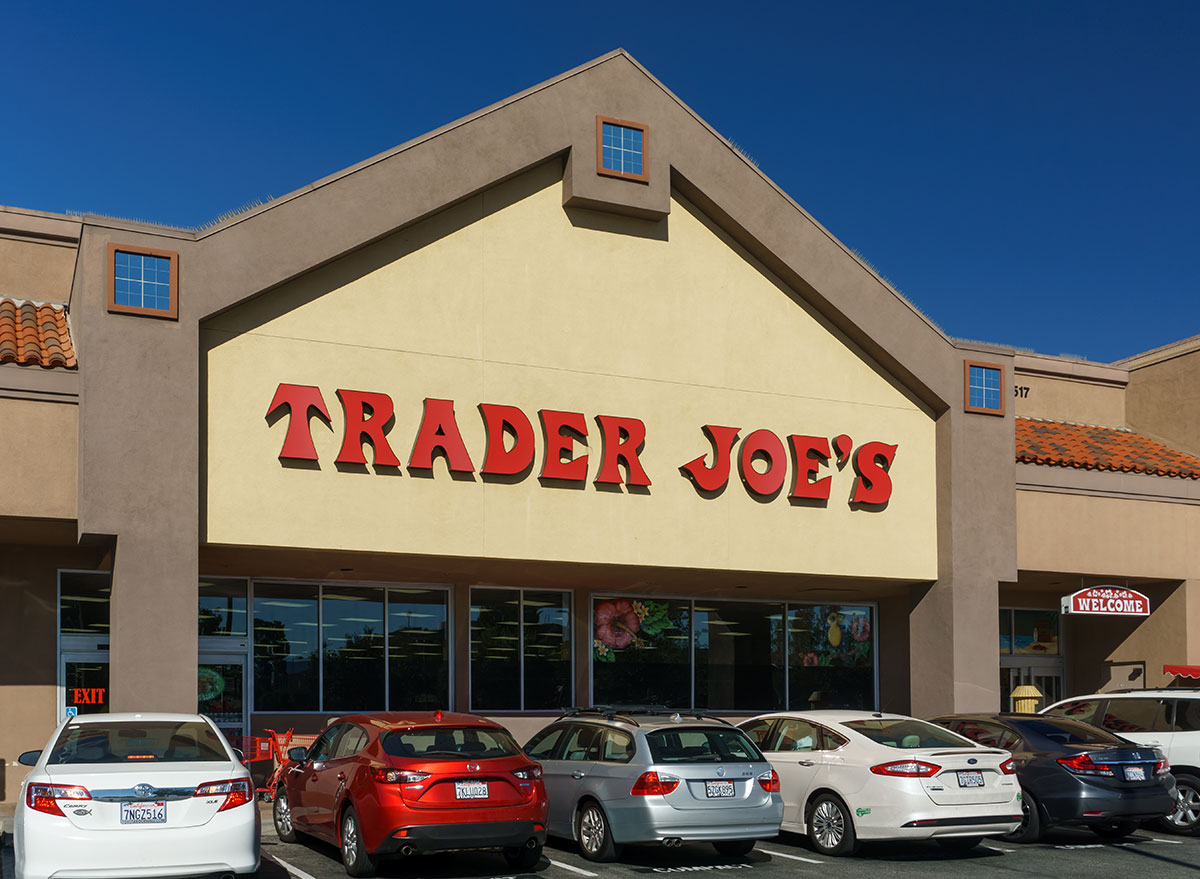 At least four grocery store employees have succumbed to the coronavirus in the past 10 days, and given the sharp trend in COVID-19 related deaths, that number is sure to spike in the coming days.
This tragic news shows just how vulnerable grocery store associates are during this global pandemic, especially the cashiers and greeters who come into direct contact with so many people.
Retail giants such as Walmart, Home Depot, Lowe's and Trader Joe's are just a handful of companies that have amended their shopping policies in an effort to keep shoppers and staff safe from the deadly contagion. But, might have the response been late? Some Trader Joe's staffers are reportedly upset with their company for their response.
Bloomberg BusinessWeek reports:
Earlier this week, Trader Joe's was among the stores that reported one of its employees had died of Covid-19, the disease caused by the coronavirus, according to the Washington Post. "We are putting ours and our family's lives, as well as our customers', on the line each and every day," one Trader Joe's employee says. Others have complained about the lack of hazard pay or consistent communication about safety protocols from headquarters. Trader Joe's response, say employees, has been too little and too late. "The initial period when it was declared a national emergency was scary," another Trader Joe's employee says. "We were completely blindsided. We were all on top of each other. It was scary and unsafe."
One of the four known grocery store associates to have passed as a result of COVID-19 is a greeter who worked at a Trader Joe's store in Scarsdale, New York. The specific store location was closed for a deep cleaning and Trader Joe's posted a statement on its website that all crew members would be paid for their scheduled shifts while the store was closed.
The estate of a staffer who worked at an Illinois Costco that passed from coronavirus filed a wrongful death lawsuit against that national chain, perhaps signaling a trend that other grocery store workers put at risk by their essential work may take legal action as the public health risk continues.
Trader Joe's has not made a national announcement regarding the death of their staffer, but on March 29th, the company's coronavirus policies were updated. The full statement can be read below.
Trader Joe's Coronavirus Policy Announcement:
To Our Valued Customers:

As the coronavirus COVID-19 affects our communities, our work as your neighborhood grocery store continues. We are vigilant; heeding all federal, state and local health advisories; and where it makes sense, adjusting efforts to safeguard the health and safety of our Crew Members and customers. To date, we have taken the following precautionary measures:

Supporting Our Customers Most Vulnerable to COVID-19:  At Trader Joe's, we pride ourselves on treating all of our customers equitably.  This means providing the best shopping experience possible for every individual who enters our stores. We continue to evaluate our response to support customers who are most vulnerable to COVID-19 and feel there is a need for a change.  Beginning March 30th, our stores will dedicate the first hour of operation every day (either 8AM-9AM or 9AM-10AM depending on the store) to serve our senior customers over the age of 60 and customers with disabilities who may need additional assistance while shopping.  To find the hours for your store, please visit our locations page.

Revised Store Hours for All Trader Joe's Locations: Beginning Monday, March 16th and until further notice, all Trader Joe's stores will close at 7:00pm to support our Crew Members in taking care of one another and our customers.

Continued Communication: We are closely monitoring the situation, and regularly providing all of our stores and Crew Members with the most up-to-date safety guidance, as recommended by the CDC and other health officials.6254a4d1642c605c54bf1cab17d50f1e

Offering Additional Paid-for Sick Time to All Crew Members: Crew Members have been asked to exercise increased precautions to safeguard their health and the health of their community, including staying home if they have any symptoms of illness or do not feel well. To better support each Crew Member in making community-minded decisions, since March 2nd we have been providing up to two weeks of additional paid sick time to Crew Members who have any symptoms of illness.

Prioritizing Good Hygiene Practices:  We are providing continuous reminders about good hygiene practices and supporting our Crew Members with necessary resources. For instance, ensuring every Crew Member at the registers has the opportunity to regularly wash their hands.

Increasing Routine Cleaning: In line with our longstanding commitment to provide a safe and clean shopping environment, stores have increased the frequency of cleanings, paying close attention to high touch areas such as restrooms, register areas, grocery carts and hand baskets.

Suspending All Food and Beverage Sampling In Store: As this situation has evolved, we have taken increased precautions related to our food and beverage sampling in stores, including our decision to stop the practice until further notice.

Upon notification of any possible exposure to the virus in any of our stores by Crew Member or customer, we are partnering closely with local health officials to take all necessary measures, up to and including notifying the public, closing our stores for thorough cleaning and sanitization (Crew Members will be paid for their scheduled shifts while a store is closed), and counseling potentially affected Crew Members to follow CDC-recommended self-monitoring protocols.

There is nothing more important to us than the health and safety of our customers and Crew Members. We will continue to provide information about what steps we are taking to address this rapidly evolving situation.

– Trader Joe's
READ MORE: 7 Tips for Safe Grocery Shopping Amid Coronavirus Concerns