Trader Joe's Just Recalled Its Fifth Item In 4 Weeks
Several products were pulled off shelves due to possible contamination with foreign materials.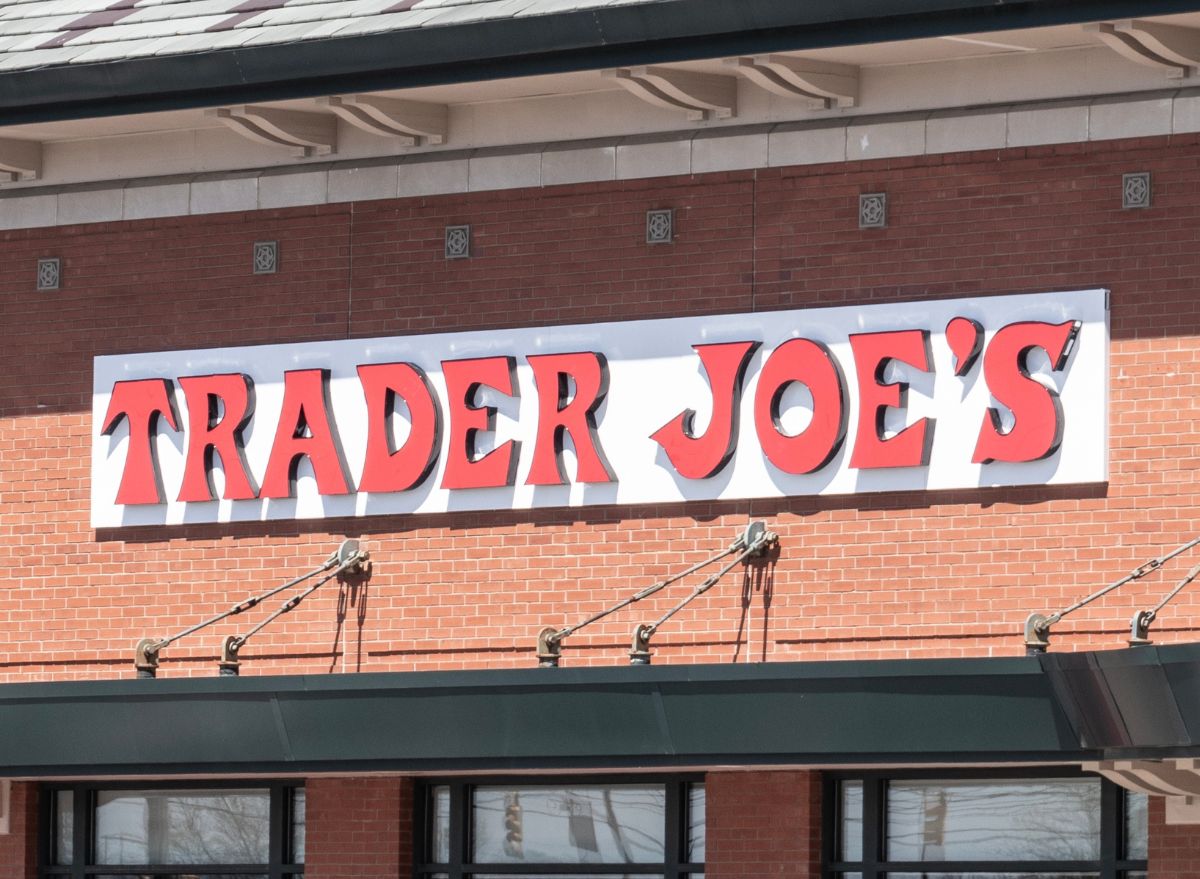 Product recalls are far from uncommon in the food industry, but recently, Trader Joe's has had quite a few instances of such food-related issues. The retailer is now recalling its fifth item in a span of four weeks over the potential presence of an unexpected ingredient.
The retailer just announced a recall for its Multigrain Crackers with Sunflower and Flax Seeds with Best If Used By dates that fall from March 1 and March 5 in 2024. The reason? Those seedy crackers might contain metal.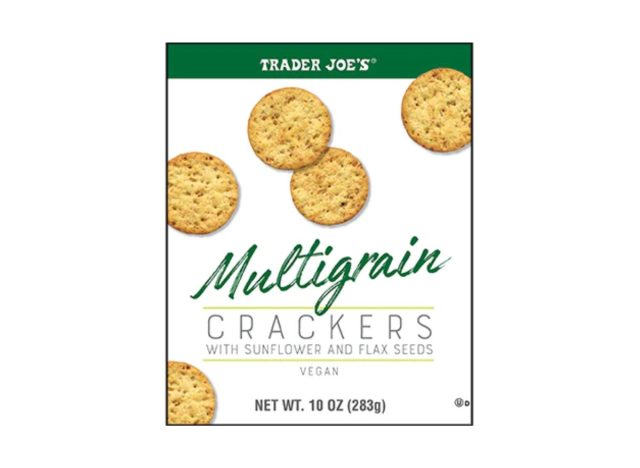 Trader Joe's said that no injuries have yet been reported and all potentially affected products have already been removed from sale and destroyed. The company urged customers who purchased boxes within the affected date range to either discard them or return them to any Trader Joe's store for a full refund.
Like the Multigrain Crackers, the four other products that Trader Joe's pulled from shelves within the last month all potentially contained a foreign material.
The first of these recalls applied to both the Almond Windmill Cookies and Dark Chocolate Chunk and Almond Cookies. Trader Joe's announced the recalls on July 25 after supplier alerted the retailer that they may contain rocks. The recalled Almond Windmill Cookies had Sell By dates of October 2, 2023, as well as October 19 through October 21. Meanwhile, the affected Dark Chocolate Chunk and Almond Cookies had Sell By dates from October 17 through October 21.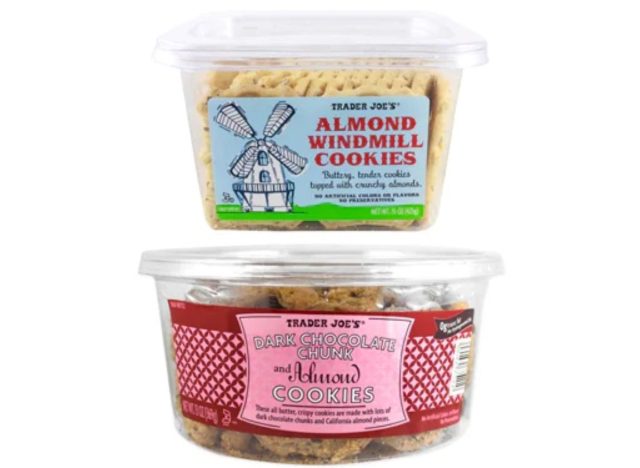 The next recall, announced only two days later on July 27, applied to Trader Joe's Unexpected Broccoli Cheddar Soup. This recall came after another supplier alert that the popular soup might contain insects. The potentially affected batches had Use By dates of July 18 through September 15.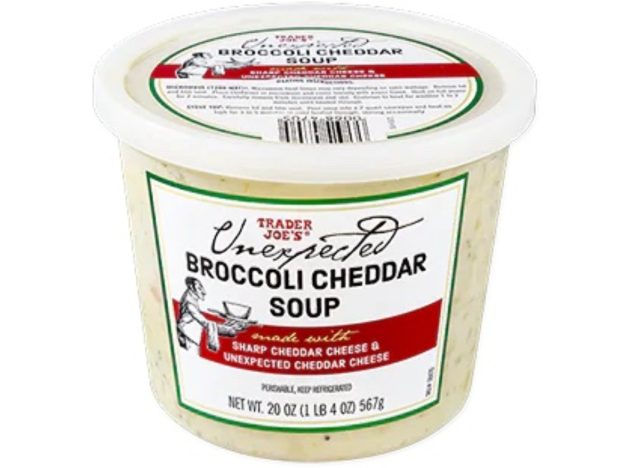 Then on July 28, Trader Joe's announced yet another recall for its Fully Cooked Falafel because some batches also may have contained rocks. Trader Joe's said that the affected products were sold in 35 states and Washington D.C. Customers can view the full list of states where the product was sold on the company's website.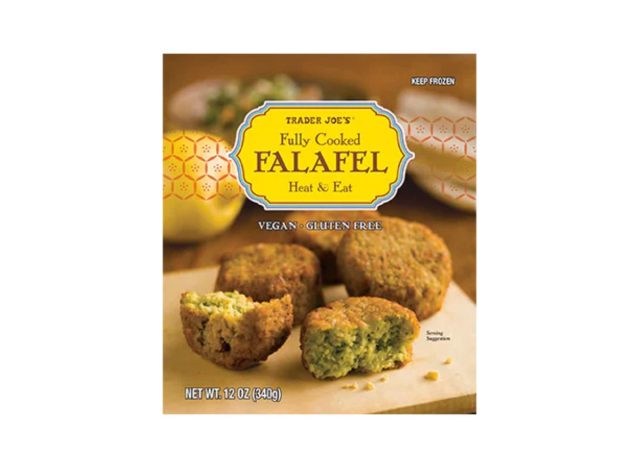 For each of the recalled products, Trader Joe's said that all potentially affected items had already been removed from sale and destroyed. Still, any customers who recently purchased these items should closely check that they don't have a potentially affected product before chowing down.6254a4d1642c605c54bf1cab17d50f1e
"At Trader Joe's, nothing is more important than the health and safety of our customers and Crew Members," the company said in a statement. "With this in mind, we do the daily work to make certain our products meet our stringent food safety expectations. We don't take any chances when it comes to product safety and quality."
"We have a close relationship with our vendors. We err on the side of caution and are proactive in addressing issues. We voluntarily take action quickly, aggressively investigating potential problems and removing the product from sale if there is any doubt about its safety or quality. These recalls were a result of issues in the manufacturing processes. We pulled the product from our shelves as soon as we were made aware of the issues. Once we understood the issue, we notified our customers."
The statement stressed that Trader Joe's values clear communication and wastes no time in informing customers about recalls. It also noted that Trader Joe's "goes well beyond regulatory requirements" with its recall communications by sending out email alerts, detailing recalls on its website, and informing customers through in-store signs.
"With more than five decades of experience working directly with the producers of our products, we stand by our proactive practices and continually improve our food safety processes. We take these matters seriously—personally, even, as our families eat and drink TJ's products, too."
While not included in the recalls, a popular Trader Joe's dairy product has also recently come under scrutiny. Customers complained earlier this month that sealed containers of the retailer's cottage cheese sometimes grow mold before they reach their expiration dates.
Zoe Strozewski
Zoe Strozewski is a News Writer for Eat This, Not That! A Chicago native who now lives in New Jersey, she graduated from Kean University in 2020 with a bachelor's degree in journalism.
Read more about Zoe