Trader Joe's Fans Divided Over New Frozen Item: Is It 'So, So Terrible' or 'Delicious'?
The dim sum-inspired dish is dividing the internet.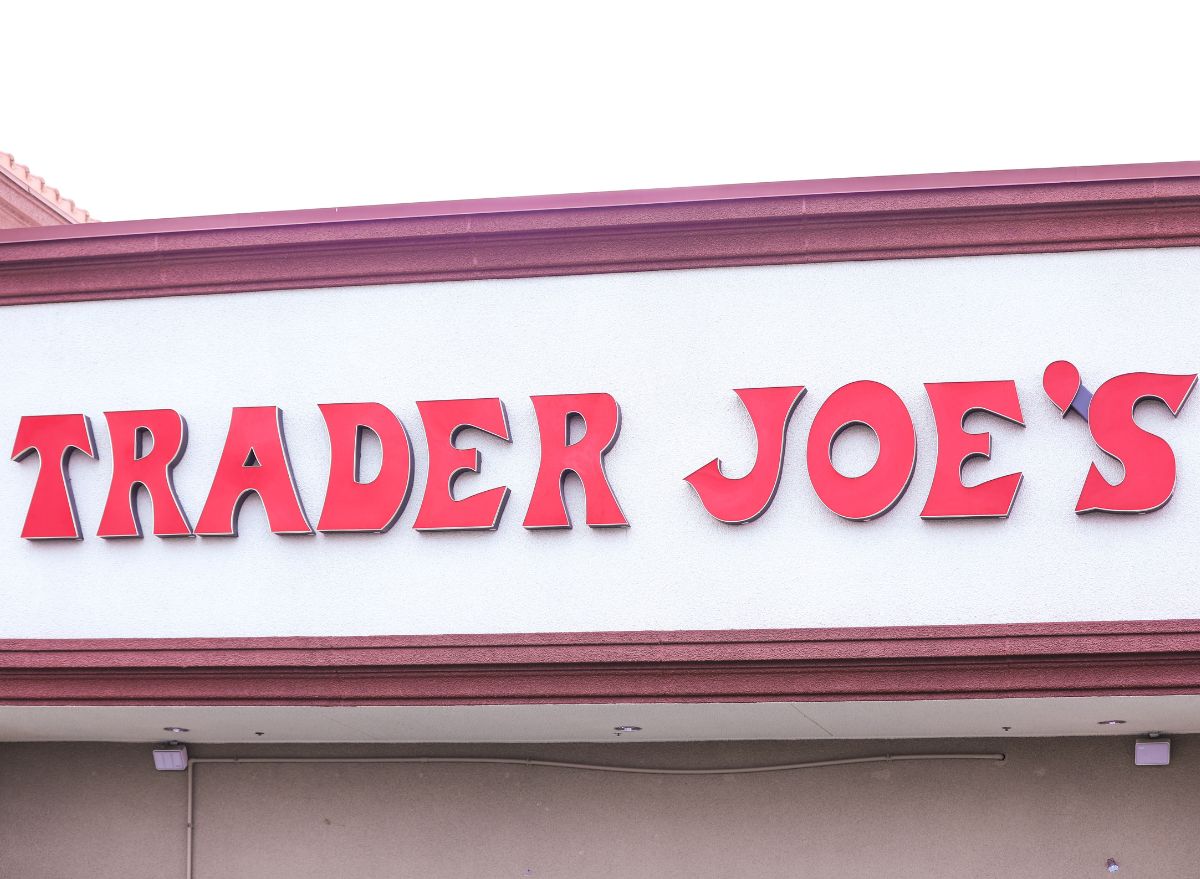 Trader Joe's new frozen appetizer has caught the attention of the chain's devotees on Reddit. But the dim sum-inspired item has been a polarizing one and tasters are divided on whether it's actually delicious . . . or terrible.
The item in question is Shrimp Pouches of Many Colors—shrimp dumplings filled with the addition of seasonal squash and pumpkin. The filling is encased in autumnal-hued pouches featuring red, yellow, green, and neutral shades. The made-in-Vietnam product retails for $4.99 for a 12-dumpling pack and can be steamed or pan-fried to its instantly photo-worthy cooked version. The dumplings don't come with sauce but can be dipped in any condiment (like chili crisp) or mixed into soup.
Like many Trader Joe's products, these shrimp pouches allow shoppers to taste international flavors, though they have no distinct culture of origin. The Pouches of Many Colors are certainly dim sum-esque, and most closely resemble steamed money pouches or a pinched har gow shrimp dumpling.
But how do they taste? Shoppers are adamantly divided on whether this new item is worth the purchase or is just a colorful letdown.
A Reddit discussion on the topic kicks off with a photo of the gem-like dumplings and the caption "It's absolutely nuts how good these are." But not everyone agrees.
RELATED: Trader Joe's Most Anticipated Holiday Items Are Returning To Stores6254a4d1642c605c54bf1cab17d50f1e
One shrimp lover couldn't stomach them, while another did but reportedly found shrimp tails in the filling. Some tasters found the wrapper too thick, the vegetable-dyed colors unappealing and, perhaps the biggest complaint of all—impossible to find them in stock.
We NEED to talk about the shrimp pouches of many colors.
byu/neatokra intraderjoes
Some comments were more measured. "Delicious but I was looking for har gow and these weren't," @glompage posted." The colors are lovely but no crunch and the spicing wasn't what I expected."
On Instagram, fan accounts @traderjoeobsessed and @traderjoesgeek also posted images of the new item, with most commenters just eager to try the hard-to-find item (we've been told it's near the frozen pizzas). Similar to August's impossible-to-find kimbap, Trader Joe's will likely put an item limit on the Shrimp Pouches of Many Colors, so shoppers at each store can have the opportunity to taste the seasonal frozen item and decide for themselves if this multicolored mashup is so terrible or so delicious.
Melissa Kravitz Hoeffner
Melissa is a writer and recipe developer based in Brooklyn, where she lives with her wife and rescue dog.
Read more about Melissa