Inside Trump's 2,400-Calorie McDonald's Order
The president is known to love his fast food. Here's what he eats from the famous chain.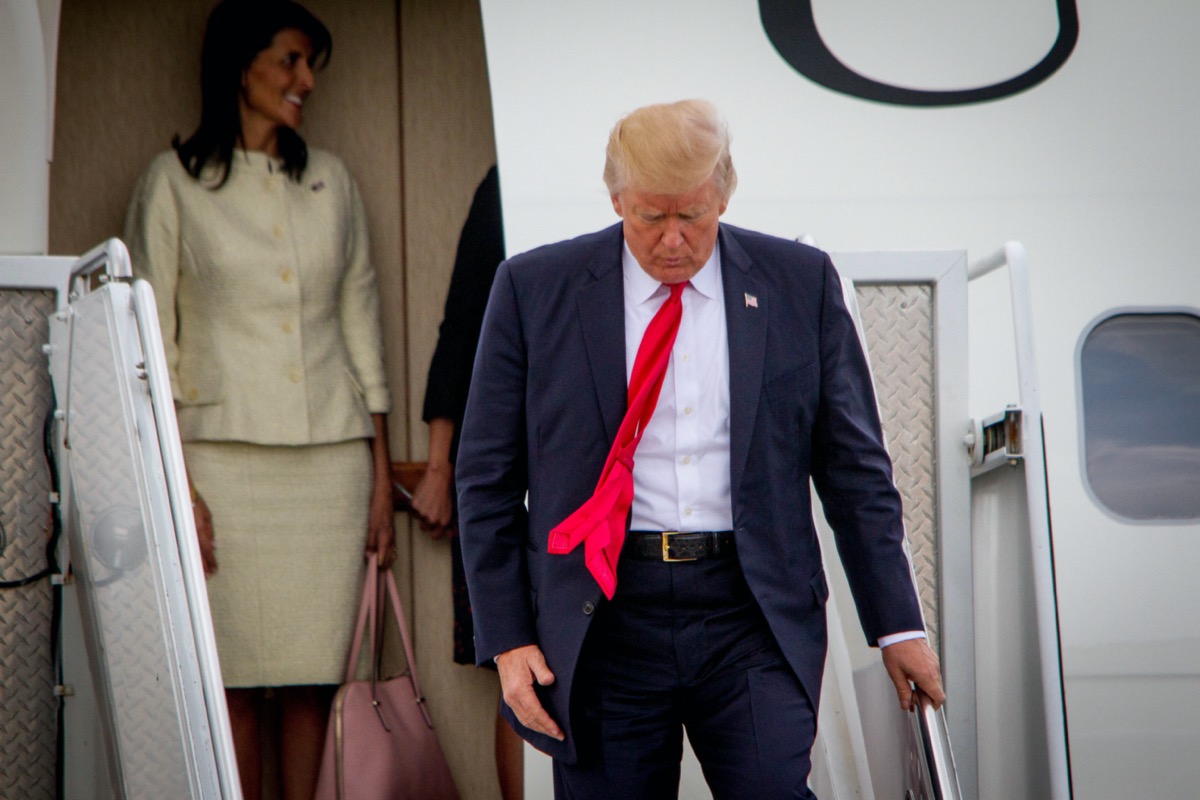 It's no secret that Donald Trump shares America's unconditional love for fast food. Although many popular chains have a plethora of menu options that make it easy to grab a quick (and potentially nutritionally-sound) meal every so often, Trump's go-to dinner isn't one of the healthier options. In fact, in the 2017 book Let Trump Be Trump, two insiders revealed just how bad the president's fast-food dinner order can be at times.
What's more, the president has been known to serve McDonald's to guests of the White House. Most notably, in January 2019, he presented a gigantic spread of fast-food, including "300 hamburgers and many, many french fries" to guests in a staggering show of "all of our favorite foods."
So, what does Trump prefer to nosh on for his p.m. meal? Come evening time, President Trump has been known to place an order from McDonald's for two Filet-O-Fish sandwiches, two Big Macs, and a chocolate milkshake—and it's exactly as unhealthy as it sounds. We break down the scary nutritionals here. And for more, make sure to check out these 21 healthiest cooking hacks of all time.
Big Mac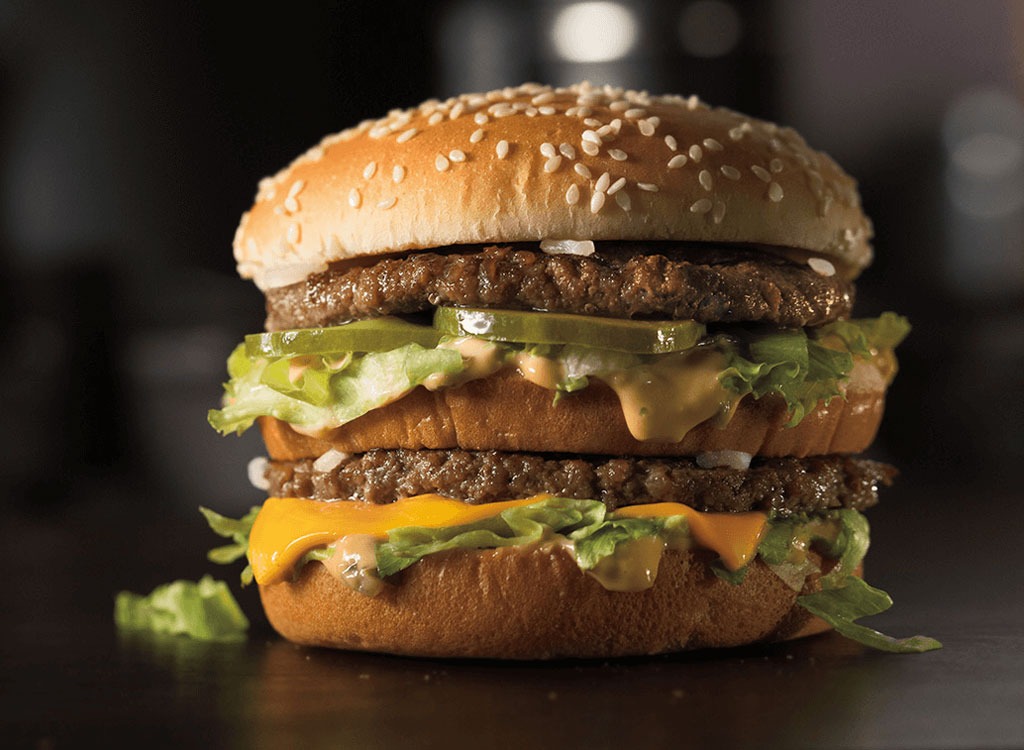 540 calories, 28 g fat (10 g saturated fat, 1 g trans fat), 950 mg sodium, 46 g carbs (3 g fiber, 9 g sugar), 25 g protein
With an absurd amount of sodium and fat—including artery-clogging trans fats—the Big Mac is definitely a meal no one should double up on. In fact, here's what eating a Big Mac every day does to your body… and none of the results are good.
Filet-O-Fish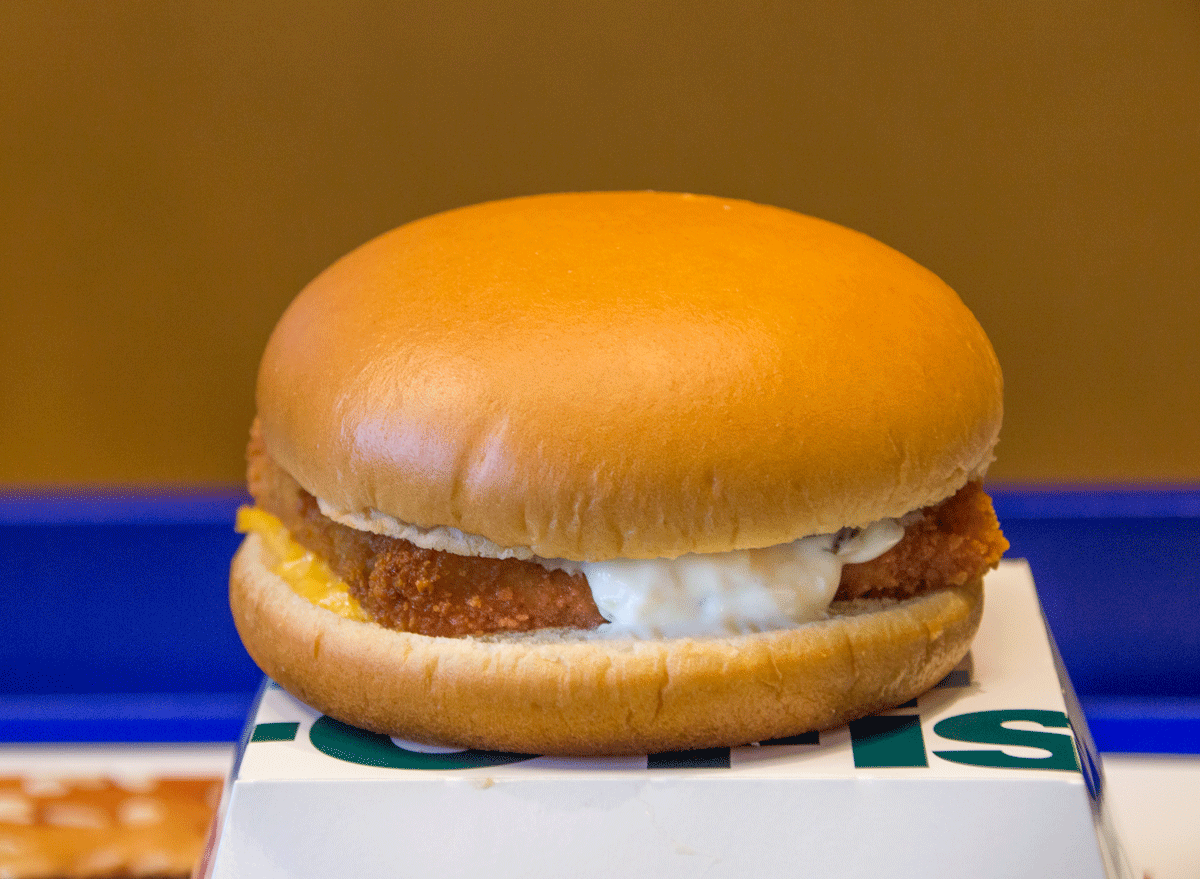 410 calories, 20 g fat (5 g saturated fat, 0 g trans fat), 660 mg sodium, 39 g carbs (2 g fiber, 5 g sugar), 18 g protein
While the Filet-O-Fish is one of Mickey D's better-for-you options, chomping down on two of these sandwiches isn't a smart idea, considering the high fat and sodium count. (Related: The #1 Worst Food to Never Order at McDonald's.)
Chocolate Shake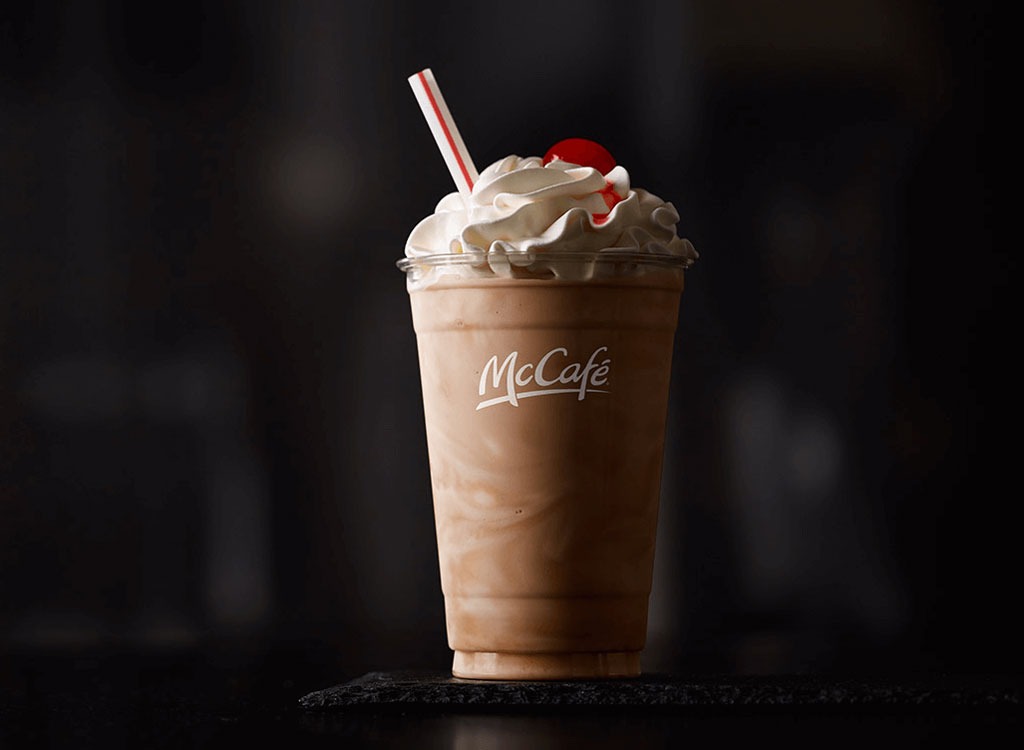 Per small
: 530 calories, 15 g fat (9 g saturated fat, 0.5 g trans fat), 260 mg sodium, 68 g carbs (1 g fiber, 74 g sugar), 12 g protein
We'll give Trump the benefit of the doubt and assume he orders a small. Even then, the McCafé Chocolate Shake packs over 500 calories, a whopping 74 grams of sugar (that's 24 more grams than the FDA recommends you consume of added sugar per day), and half a gram of trans fat. (Related: 10 Worst Menu Items at McDonald's.)
French Fries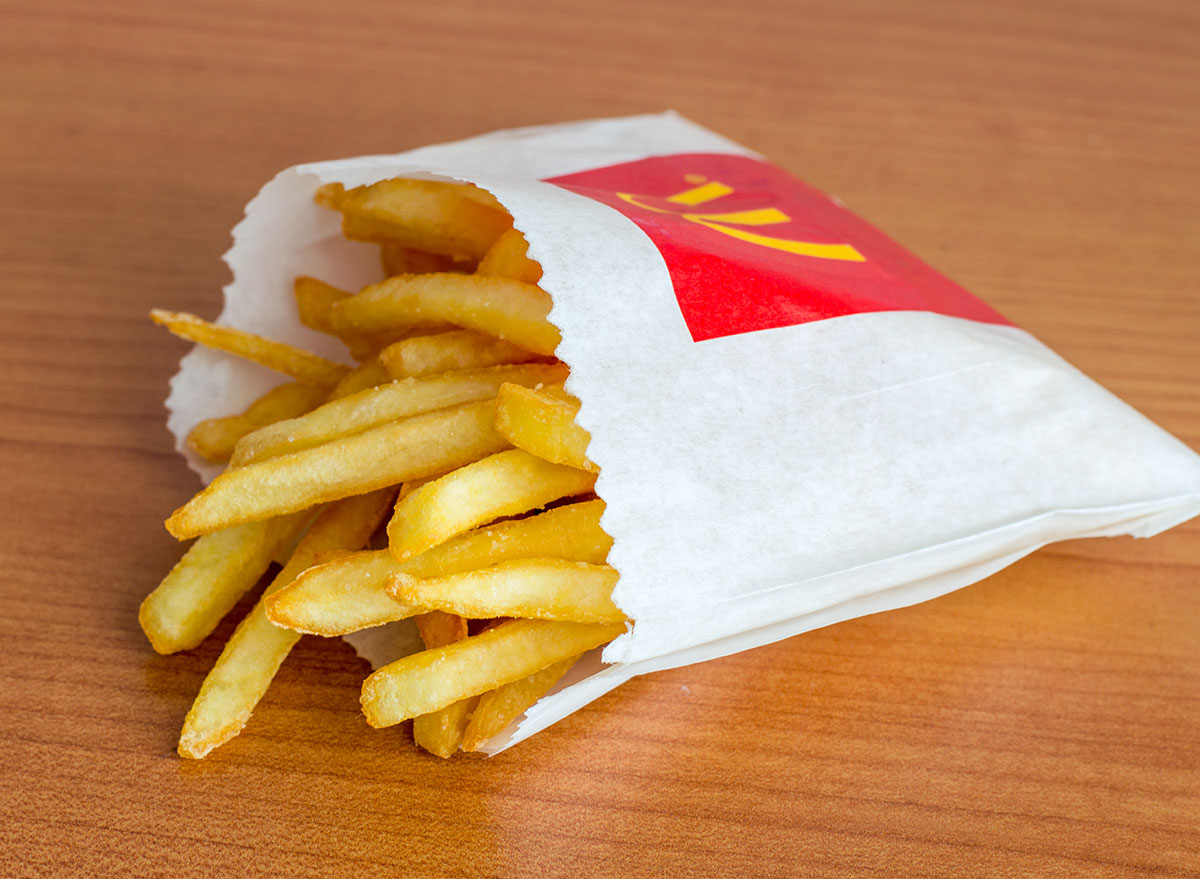 Per small
: 240 calories, 11 g fat (1.5 g saturated fat, 0 g trans fat), 180 mg sodium, 31 g carbs (3 g fiber, 0 g sugar), 3 g protein
The book, Let Trump Be Trump, doesn't mention french fries as part of Trump's go-to order, but that doesn't mean he doesn't eat them.6254a4d1642c605c54bf1cab17d50f1e
In fact, Trump recently Tweeted that the fried sticks are responsible for him not going bald. Trump was responding to a 2018 tweet from President George W. Bush's White House press secretary, Ari Fleischer, who denounced an ABC report claiming a chemical in McDonald's fries may help cure baldness. "No wonder I didn't lose my hair!", Trump tweeted in response on October 1, 2020.
At 240 calories for a small serving (and let's be honest, the small is small), that's 240 extra calories the president doesn't need to be adding to his dinner.
The Final Calorie Count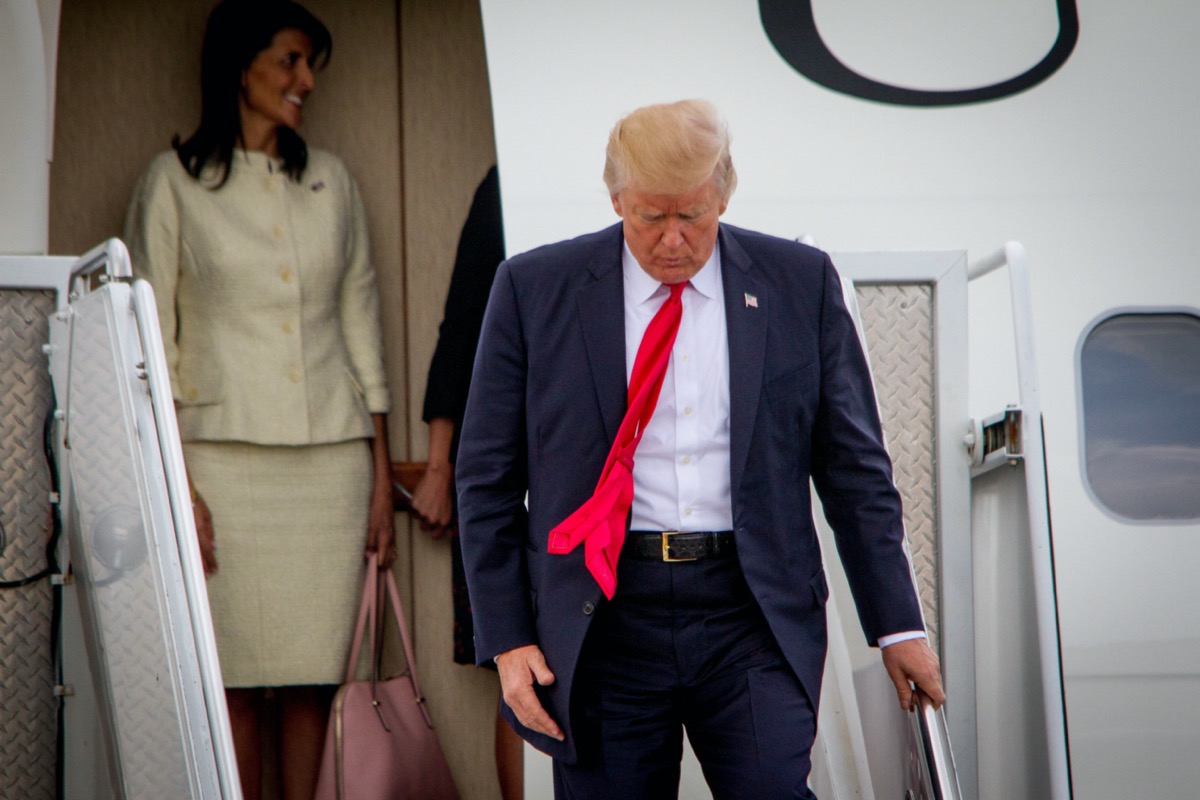 All in all, and not including the fries, the president's double order of both sandwiches plus the milkshake cost him 2,430 calories, 111 grams of fat (39 g saturated fat, 3 g trans fat), 3,480 mg sodium, 238 g carbs (11 g fiber, 102 g sugar), and 98 g protein. To put these numbers into perspective, that's more calories and 1,180 more milligrams of sodium than the FDA recommends the average person should eat in an entire day! Not to mention, the amount of sugar in this meal contains double the sweet stuff of the FDA's per diem recommendation of 50 grams.
To slim down his heart-taxing order, Trump should consider these 11 Healthy Meals to Order at Fast-Food Restaurants, According to Dietitians—or better yet, make use of the White House kitchen and sit down to a home-cooked meal.
For more healthy eating news, make sure to sign up for our newsletter.
April Benshosan
April is a born-and-raised Brooklynite who has a passion for all things health, wellness, and tastebud-related.
Read more about April