10 Most Underrated Cocktails, According to Bartenders
We turned to the experts to see which boozy beverages deserve more hype.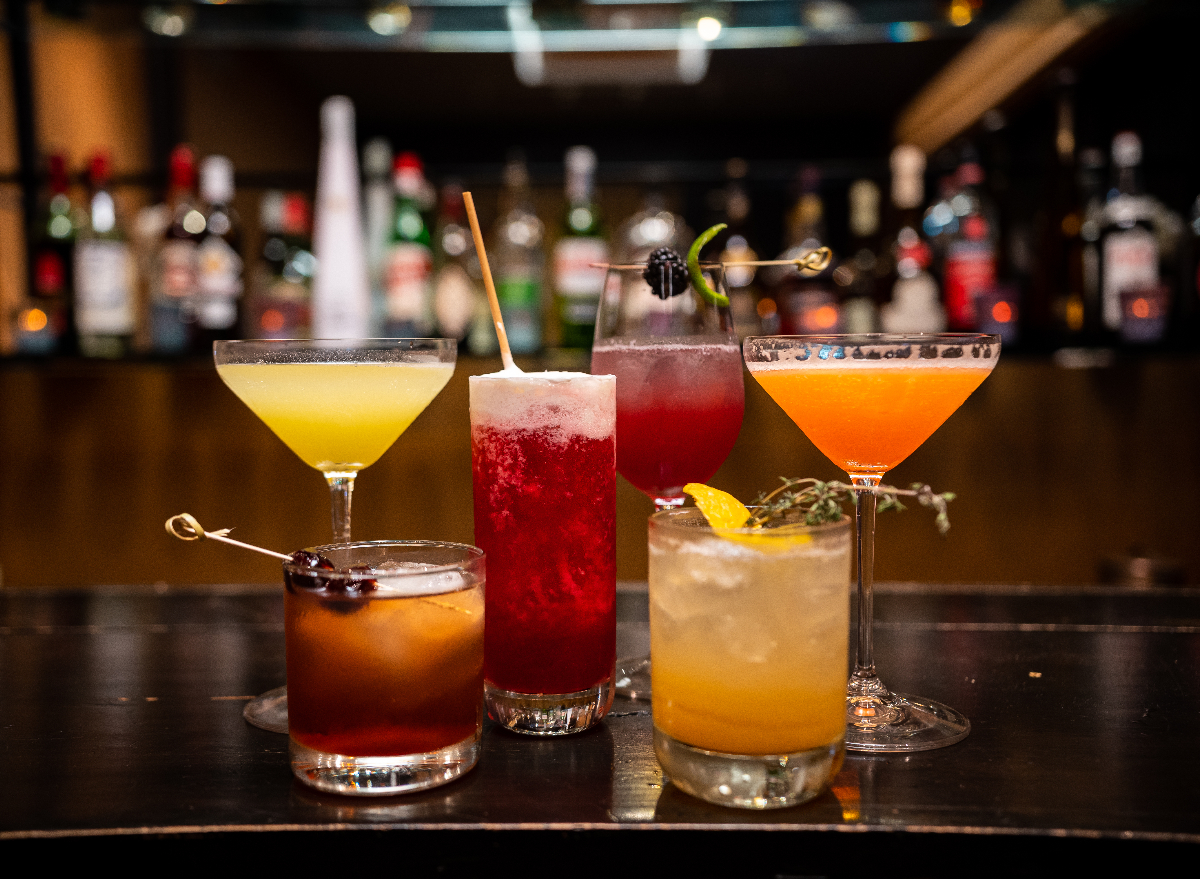 Among the multitude of cocktails listed on drink menus and circulating social media are many that have stood the test of time. You've got gin-based classics like the Martini, vodka-forward favorites like the Moscow Mule, and whiskey-centric options like the Old-Fashioned. While these drinks continue to be top-sellers, there are several less popular cocktails—which some would consider underrated—that deserve more attention.
Whether you prefer your cocktail sweet, sour, or dry, there are numerous hidden gems geared toward different flavor preferences. Some might not even be so hidden after all but are simply overshadowed by more widely-beloved beverages.
If you're interested in trying something new, we asked alcohol connoisseurs to share the underrated cocktails that are worthy of more praise. Read on for their top picks, and for more, don't miss hearing about the drinks bartenders think are overhyped in our article, The 7 Most Overrated Cocktails, According to Bartenders.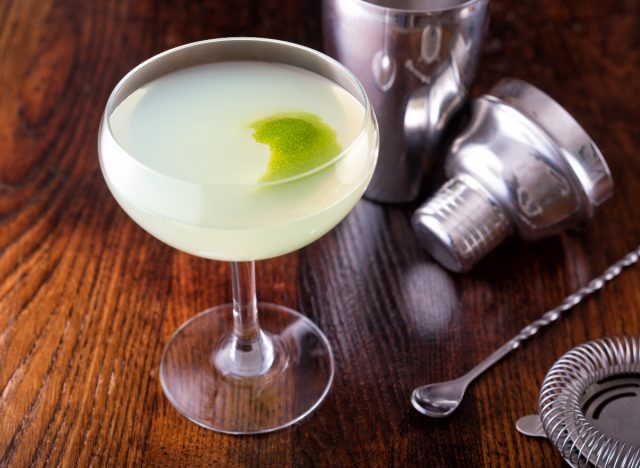 People often associate the word "daiquiri" with the vibrantly colored frozen beverages frequently sipped while poolside. However, the classic version of the cocktail is quite simple at its core and is made with just three ingredients: rum, lime juice, and simple syrup. This beverage is also one that has been deprived of the spotlight, according to Sabato Sagaria, master sommelier and co-founder of New York City-based restaurant investment firm Apres Cru.
"A bartender's ability to make a classic daiquiri is the same thing as asking a chef to roast a chicken," he says. "It takes precision and a deft hand to craft a proper daiquiri that can walk the tightrope, teetering in the delicious spot between sweet and tart."
Bryan Paiement, bartender at The Cache in Fort Collins, Colo. and author of Liquid Dessert: Cocktail Confections Around the World, shares a similar opinion. He points out that people will avoid this alcoholic beverage out of fear of receiving an unbalanced and overly sweet drink.
"The truth is that a properly made daiquiri is absolutely delicious and acts as a litmus test for bartenders to properly balance a cocktail," says Paiement.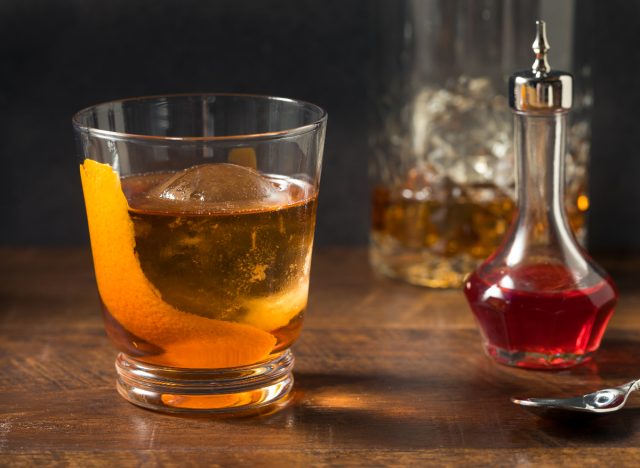 Another underrated cocktail Paiement enjoys is the Vieux Carre, which he fell in love with while traveling in New Orleans. Directly translating to "old square," referring to New Orleans' French quarter, the Vieux Carré shares similarities with the Manhattan and Sazarac.
"Rye whiskey, sweet vermouth, and cognac are stirred together with Bénédictine (an herbal liqueur), Peychaud's, and Angostura bitters to create a spirit-forward cocktail that deserves a spot on every cocktail menu," Paiement says. "I personally like to round out the Vieux Carré by expressing the oils from a lemon peel over the cocktail."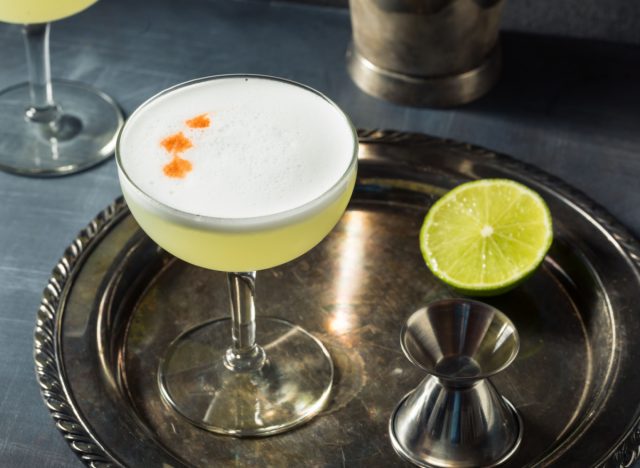 If you're looking for a new summer drink, you might want to consider the Pisco Sour, which is made with pisco (a Peruvian unaged brandy), lime, sugar, and egg white.
"We have featured this cocktail as our 'bartender special' where I work in the hopes that more and more people will become better acquainted with this refreshing drink," Paiement says.
The bartender notes that he will add Angostura bitters to the egg white foam "to give the imbiber a spicy scent as [people] take their first sip."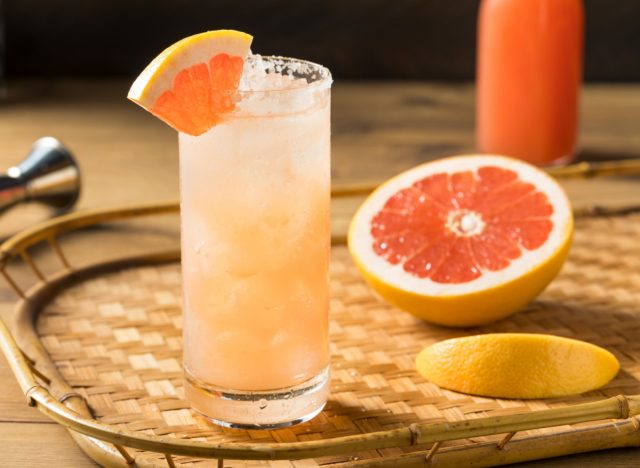 Move over, margaritas. There's another Mexican cocktail to keep on your radar, according to Jose Luis Leon, cocktail specialist for Mezcal UNIÓN and owner and head bartender of Mexico City's Licorería Limantour. This three-ingredient beverage is the national drink of Mexico and is made with tequila, lime juice, and grapefruit soda.
"Although La Paloma is a very simple drink on a day-to-day basis in Mexico, it is undoubtedly the most popular cocktail," Leon says. "In addition, its flavor profile and the practicality of its ingredients make it very easy to create more 'gourmet' variations."
One example Leon shares is the Mezcal UNIÓN Coriander Paloma, which is made with mezcal, coriander liqueur, and grapefruit soda.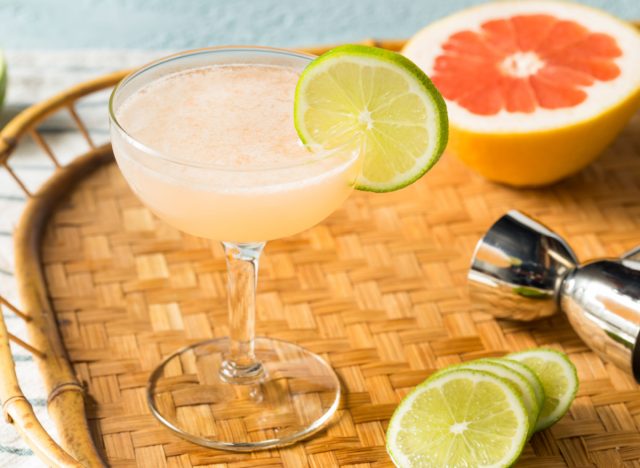 Named after American novelist Earnest Hemingway, this white rum-based cocktail strays from the classic recipe by nixing the sugar and incorporating fresh grapefruit juice and maraschino liqueur. For Jennifer Jackson, beverage manager at Reston, VA.-based Thompson Hospitality, this cocktail "is one of the most beautifully elegant drinks you can enjoy" when it's made with fresh juices and served in a chilled coupe.
"It will instantly transport you to a serene, tropical beach where the weather is perfect, and you are at peace with the world," Jackson says. "It will also sneak up on you, as it is such a perfectly balanced cocktail, you tend not to notice how quickly its magic is working and will soon be ordering another."
While the Martinez has often been said to inspire the martini, the two cocktails are quite different. Unlike a martini, which is traditionally made with gin and vermouth, the Martinez consists of gin, sweet vermouth, maraschino liqueur, and bitters. It's also a cocktail Dustin Wilson doesn't see on drink menus too often.
"It's sort of like a Manhattan meets a Negroni," says the master sommelier, co-founder of Verve Wine, and founding partner of Apres Cru. "If you're into stirred, boozy, slightly bitter drinks like I am, I find this to be a great throwback drink that not all that many people know."
No, this drink doesn't have flowers in it, despite its name being one. Instead, it contains dry vermouth, Bénédictine, absinthe, and an orange peel garnish. For Jan Brown, bar manager at Boston's Faccia a Faccia, it's one of the most underrated cocktails around.6254a4d1642c605c54bf1cab17d50f1e
"Rooted in the Manhattan family, it makes dry vermouth the protagonist of the drink. Very complex, lots of texture, and as a little bonus, a low-ABV cocktail, which makes it perfect as either a nightcap cocktail with lots of complexity or even as a dessert cocktail," he says. "Plus, it has such a great name for a cocktail."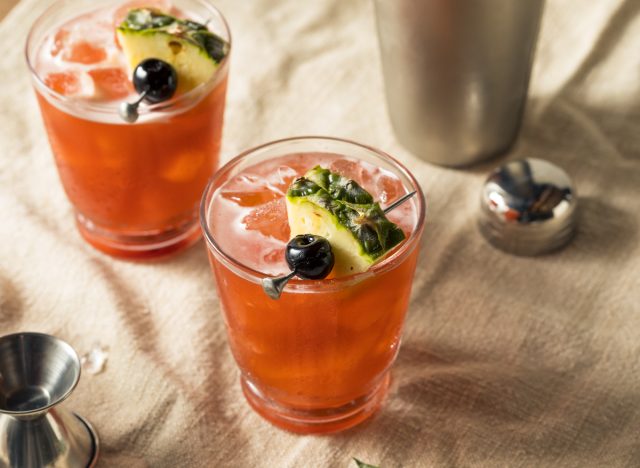 This tiki bar mainstay made its initial debut in the 1970s as a drink for guests at the Kuala Lumpur Hilton. The tropical beverage is made with blackstrap rum, Campari, pineapple juice, fresh lime juice, and simple or Demerara syrup, and is served with a pineapple wedge garnish.
"For me, this cocktail gets a little hate because it sounds like it's going to be sweet," says Cedric Nicaise, co-owner and wine director of New York City's The Noortwyck. "But when made properly, it's so well-balanced and has all the components that make a great drink," says Nicaise. It's a bit sweet, has a boozy punch (but not too much), and is easy to drink, he says, adding, "Plus, it's delicious!"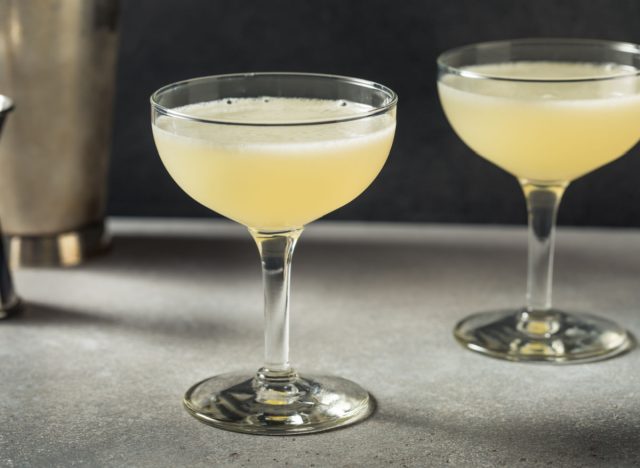 It's no surprise that with a name like "Corpse Reviver," this beverage was initially created as a hangover cure. "There [was] once a large family of these, influenced by local custom and the bartender's whim," says Jason Hedges, beverage director at Laurent Tourondel Hospitality and author of The Seasonal Cocktail.
While Corpse Revivers date back to at least the 1870s, the two most well-known versions are the Corpse Reviver #1 and #2, which were included in Harry Craddock's Savoy Cocktail Handbook from 1930.
"The #2, underrated due to its unusual name, is the more popular sibling," says Hedges, who notes the drink's ingredients: gin, Cointreau, Lillet Blanc, fresh lemon juice, and a dash of absinthe.
"This cocktail deserves more attention because it is complex and well-balanced—and its unique name makes it a good conversation starter," he says.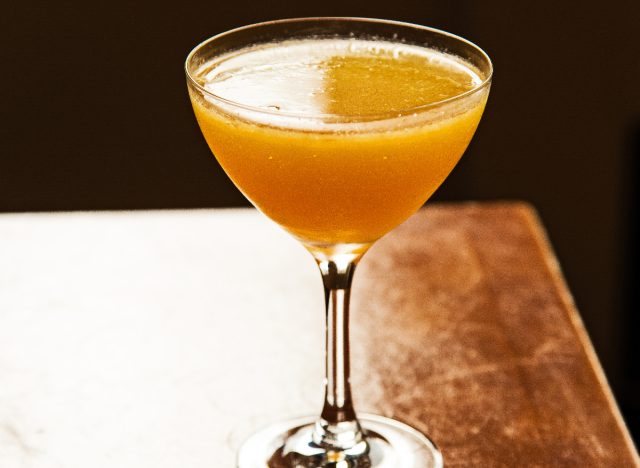 Created in 2009 by New York City bartender Phil Ward, the Division Bell is a riff on a Last Word. According to Joey Smith, bar director at Chez Zou, this drink is "absolutely greater than the sum of its parts." The orange-colored cocktail is made with mezcal, Aperol, maraschino liqueur, and fresh lime juice.
"I think it is often outshined by other modern classics like the Paper Plane and the Naked and Famous, but in a world where Chartreuse is harder and harder to find, and whiskey's popularity in cocktails is dwindling, I think the Division Bell is a sleeper hit that should be served more," Smith says.
Brianna Ruback
Brianna is a staff writer at Eat This, Not That! She attended Ithaca College, where she graduated with a degree in Journalism and a minor in Communication Studies.
Read more about Brianna