10 Cocktails Bartenders Actually Order
Here's what these cocktail experts like to sip on when they're not making drinks behind the bar.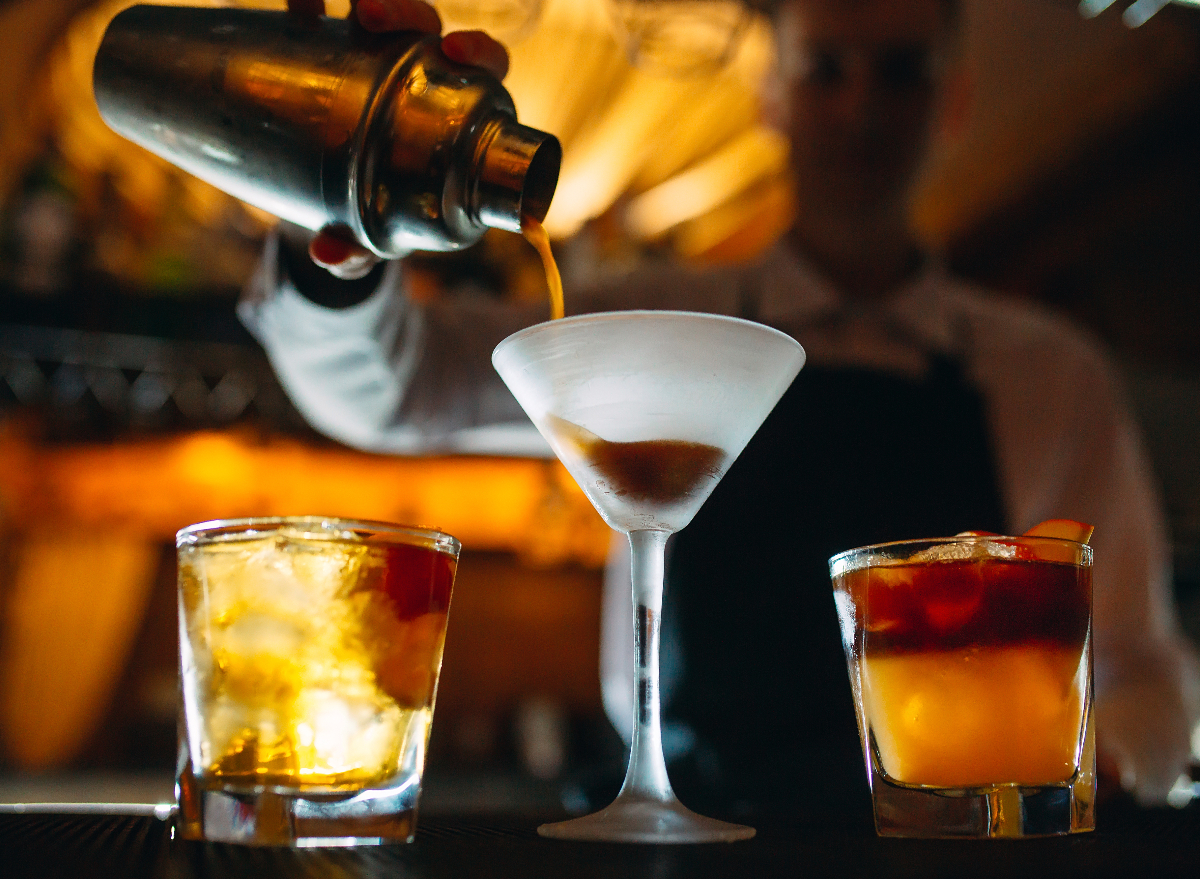 The product recommendations in this post are recommendations by the writer and/or expert(s) interviewed and do not contain affiliate links. Meaning: If you use these links to buy something, we will not earn a commission.
When ordering a cocktail at a bar or restaurant, patrons have several options. They can choose the path of least resistance and opt for their usual, which they know for certain they'll enjoy—or they can take a risk and try something completely new. While the latter choice may initially seem daunting, there's no need to make this decision alone. Getting insight from others can be a helpful way to ensure you pick a cocktail that would appeal to your taste preferences. And who understands alcoholic beverages better than the bartender making them?
If you've ever wondered what an alcohol aficionado likes to order at a bar, we asked bartenders and mixologists to share their favorite cocktails. Here's a look at some of their go-to drink orders, which range from gin-based classics to beloved bourbon beverages.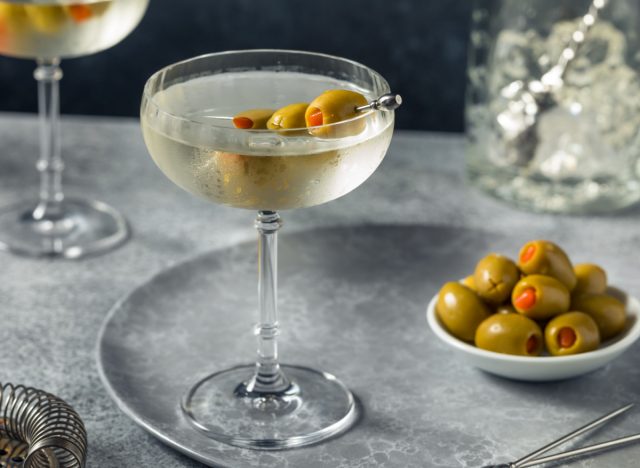 Shaken or stirred? While martinis are traditionally made with gin, vermouth, and a lemon peel or olive garnish, the cocktail has numerous varieties, which is a major part of its appeal for Pam Wiznitzer, a mixologist and beverage consultant for The Cocktail Guru.
"It's my favorite drink because it's completely customizable and can suit any kind of drinking moment," Wiznitzer tells Eat This, Not That! "Maybe something lower alcohol by volume (ABV) with a 50/50 split, or perhaps garnishing it with a cocktail onion to make it a Gibson. I also love that you can toggle between vodka or gin as the base or just combine them both for an epic Vesper Martini."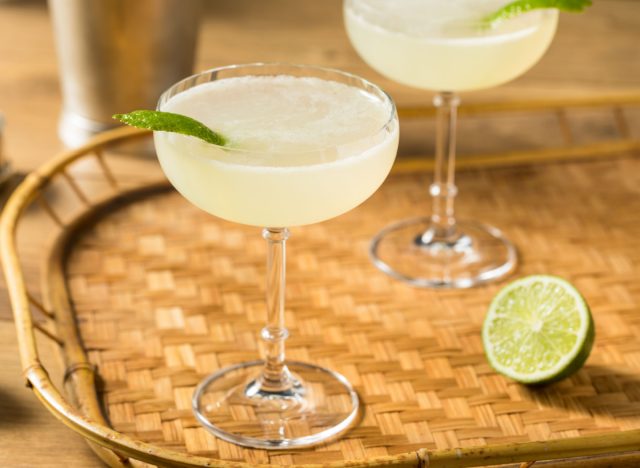 This popular beverage is often seen in a fruit-flavored frozen purée form. But for Kyle Brown, bar manager at Customshop in Charlotte, NC, simplicity is key, as he opts for the classic recipe, which calls for the ingredients to be shaken with ice.
"A simple combination of rum, lime, and sugar, but it's more about the execution," says Brown. "Fresh juice, the correct ratio of ingredients, and proper dilution are all fundamental aspects to enjoying this cocktail."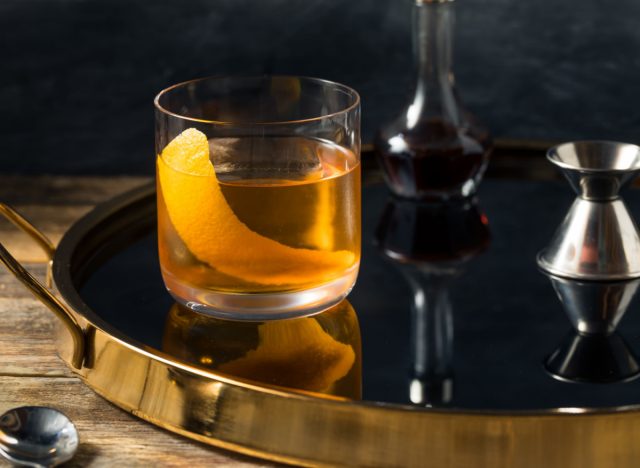 If you're a fan of Old Fashioneds, this cocktail may be for you. While similar to the classic bourbon drink, a Fancy Free substitutes the sugar with maraschino liqueur, such as Luxardo, which Brown says gives it a "richer and slightly boozier feel."
The bar manager adds, "To round off my night, I tend to want something that's a little stiffer, and something that's going to make sure I'm getting my water intake."
Another bartender-approved classic is the Negroni, which is traditionally made with gin, Campari, and sweet vermouth.6254a4d1642c605c54bf1cab17d50f1e
"There is such a thing as the perfect drink," says Drew Childers, partner and bartender at Harold's Cabin in Charleston, SC. "Most bartenders will tell you this is the Negroni—equal parts bitter, savory, and a bit sweet. There is not a more satisfying alcoholic beverage to folks whose palates have tasted it all than the Negroni."
Meanwhile, Timo Torner, bartender and founder of Cocktail Society, appreciates variations to the original cocktail, noting that it's "quite common" for bartenders to have their own secret Negroni recipe that "almost always" ends up being a winner.
"Right now, I'm really into a Negroni made with Mezcal, a smoky agave spirit," Torner says. "I like it with a bit more Mezcal than usual, like 1.5 ounces, combined with one part vermouth and one part Campari."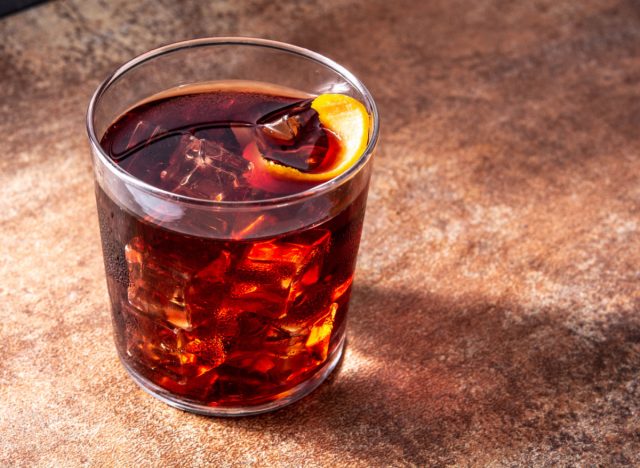 Similar to a Negroni, a Boulevardier also includes Campari and sweet vermouth. The key difference between the red cocktails is their main liquor, as a Boulevardier features bourbon or rye whiskey instead of gin. For Erick Castro, bartender and owner of San Diego's Polite Provisions, this bittersweet drink is one of his favorites.
"Truth be told, I enjoy mine built over a big rock at a two-to-one-to-one ratio and barely even stirred," says Castro. "There is something about this drink that allows the drink to get better and better as the ice melts and further opens up the drink."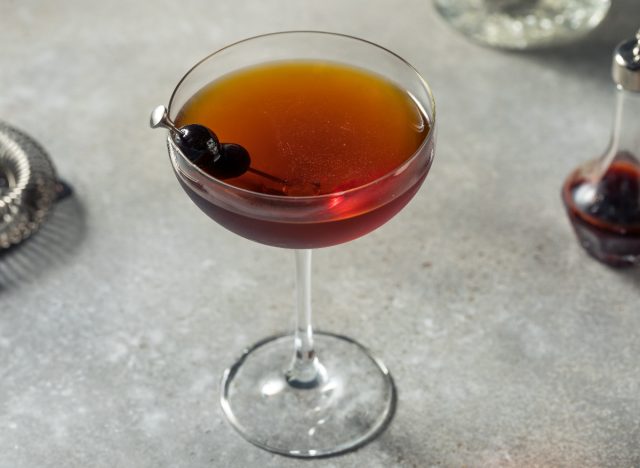 Created in 2005, this take on a classic Manhattan replaces sweet vermouth with an amaro (herbal liqueur), which gives the cocktail more depth and complexity, according to Laura Reidy, a hospitality industry veteran with over two decades of experience and former manager of Los Angeles-based APL Restaurant. A Black Manhattan features whiskey, amaro, Angostura bitters, orange bitters, and an orange peel or a cherry for garnish.
"It's a common truth among hospitality folks that the longer you work behind the stick, the more your palate starts to appreciate bitter and herbaceous flavors," says Reidy. "Amaros are great for both of these notes—that mixed with a delicious whiskey makes for a great cocktail."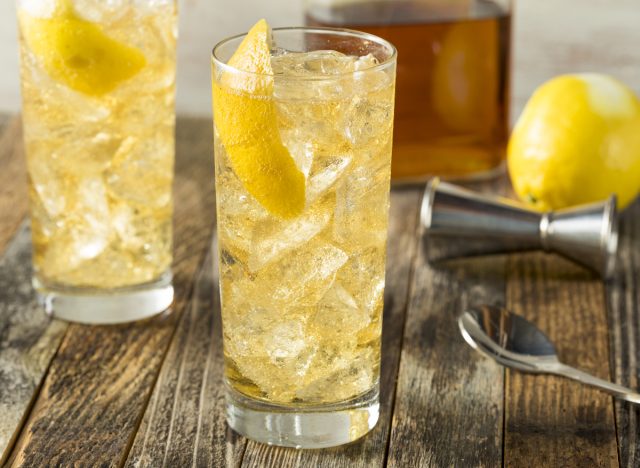 While Whiskey Highballs may seem like an easy-to-make cocktail—only calling for whiskey and soda water—the drink's quality depends on its ingredients and presentation, according to Reidy. This is because "there are not a lot of ingredients to hide behind."
As a fan of this beverage, she says, "My perfect Whiskey Highball would be in a beautiful glass, with great see-through ice, a Japanese whiskey like Suntory Toki, and high-quality soda water like Topo Chico or Q [Mixers] soda—nothing from a soda gun."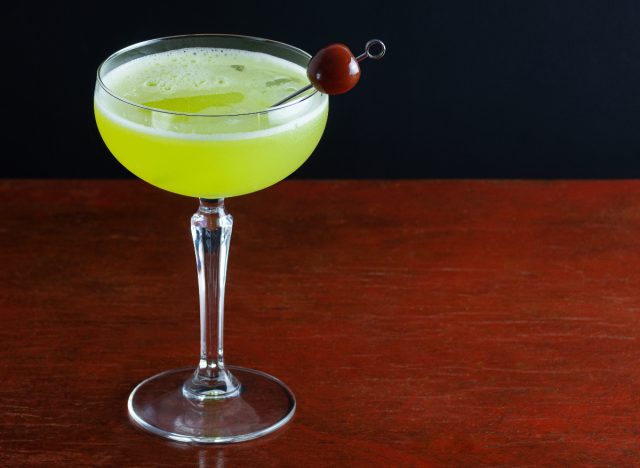 First served at the Detroit Athletic Club in 1915, this pre-prohibition cocktail consists of four ingredients: gin, green Chartreuse, maraschino liqueur (like Luxardo), and freshly squeezed lime juice. For Eryn Stutts, bartender and owner of Kingston, NY-based PAKT Restaurant, this sweet and tart beverage is her all-time favorite cocktail.
"It's a gorgeous Ghostbusters green, and it's absolutely magical," says Stutts, also noting her preference for Dorothy Parker gin.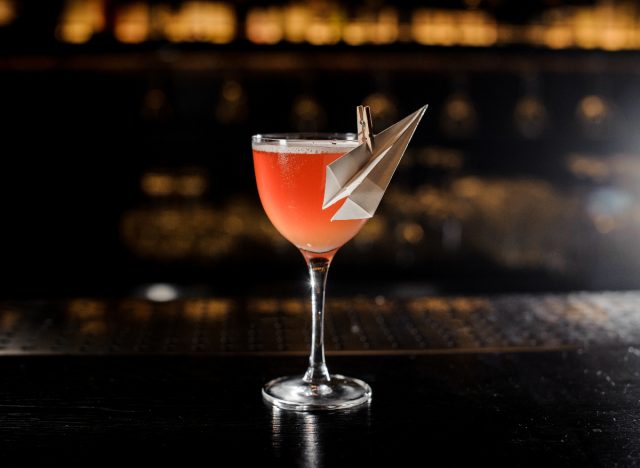 Invented in 2008, this red-orange cocktail has been described as a riff on a Last Word—despite having none of the same ingredients. Made with bourbon, Aperol, Amaro Nonino, and freshly squeezed lemon juice, this beverage is a hit among multiple bartenders.
"A Paper Plane is a cocktail you can drink in summer or winter. It's light and refreshing enough for summer while also being just heavy enough for winter," says Nick Kanakaris, beverage manager and sommelier at New Jersey-based Sergeantsville Inn.
Josue Castillo, beverage director of Boston's Next Door Speakeasy & Raw Bar, adds that this equal-parts drink "generally cannot be messed up."
"I know it is going to be good with the bitter from the Aperol—but not too bitter," explains Castillo. "And the Amaro Nonino and bourbon give the drink the perfect amount of sweetness that it needs to balance out the tartness of the fresh lemon juice."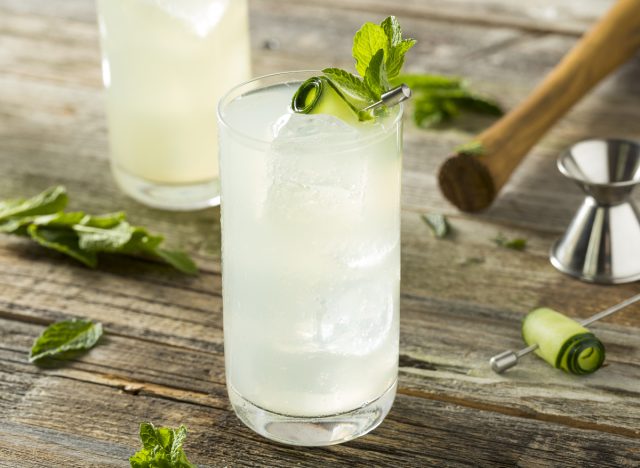 If you're looking for the perfect summer cocktail, Castillo recommends the Eastside Rickey, which he describes as "fresh tasting." The drink contains gin, fresh lime juice, simple syrup, mint, cucumber, and soda water.
"I even recommend it to people who don't really like gin, as I believe this will change their mind about ordering a gin cocktail," says Castillo, adding that the mint, cucumber, and soda water make it "easy to enjoy any day of the week."
Brianna Ruback
Brianna is a staff writer at Eat This, Not That! She attended Ithaca College, where she graduated with a degree in Journalism and a minor in Communication Studies.
Read more about Brianna