11 Most Unique Sides at Every Fast-Food Restaurant
Come for the burgers. Stay for these surprising sides.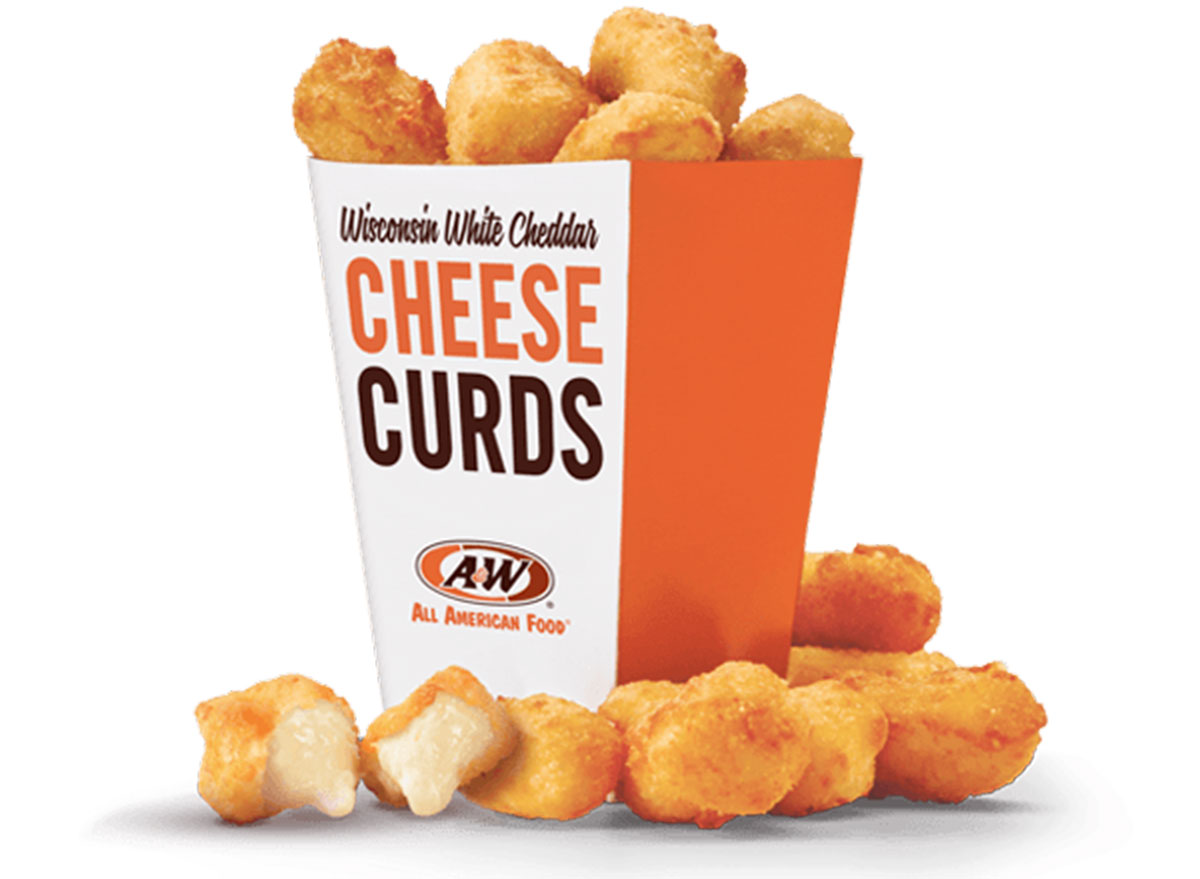 When you hit up a fast-food joint after a long day, it's the usual items that will make it into that greasy bag: a burger and fries. Sure, if you're at Burger King you might opt for some onion rings or you might go crazy and get curly fries from Arby's, but typically a burger goes great with simple golden fries. But that's not all fast-food chains have to offer. Sure, McD's tends to stick to the tried-and-true sides, but many fast-food chains have some truly unique items that you need to try.
These rare fast-food sides can make a surprising but perfect complement to your meal. You probably have seen some of these items before, like Wendy's iconic baked potato and A&W's cheese curds, but some will be a completely new experience, like Smashburger's crispy Brussels sprouts and Wingstop's truly unique fried corn. Step out of the french fry comfort zone and try something new today.
Here are the most unique sides at your favorite fast-food spots.
Carl's Jr. – Fried Zucchini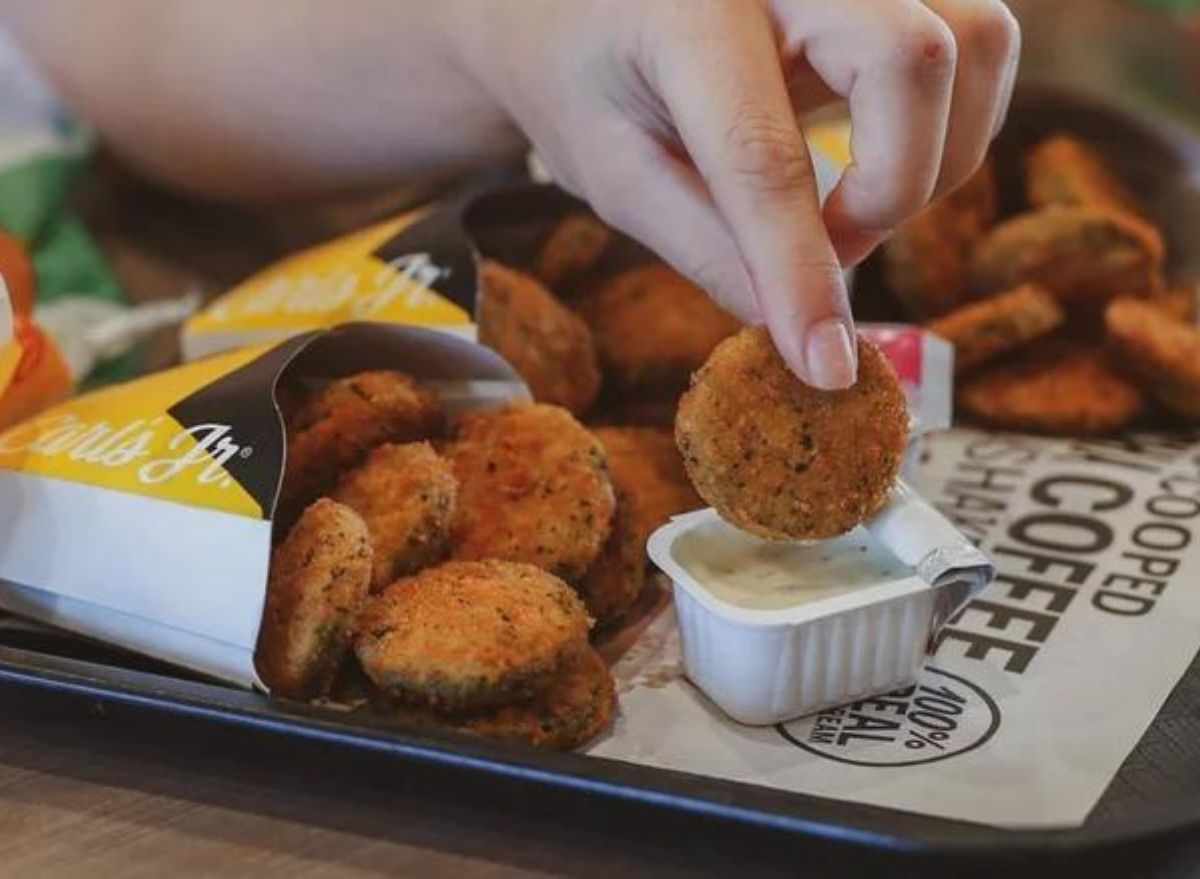 Charbroiled burgers, breakfast burritos, fries, and… zucchini? Yep, you can get this unexpected veggie at this classic American fast-food chain. Just like the beloved pizza place side, little rounds of zucchini are breaded and then deep-fried. Just don't look too hard for a Carl's Jr. if you're located east of Texas or north of Kansas, because this chain is firmly planted in the West.
A&W – Cheese Curds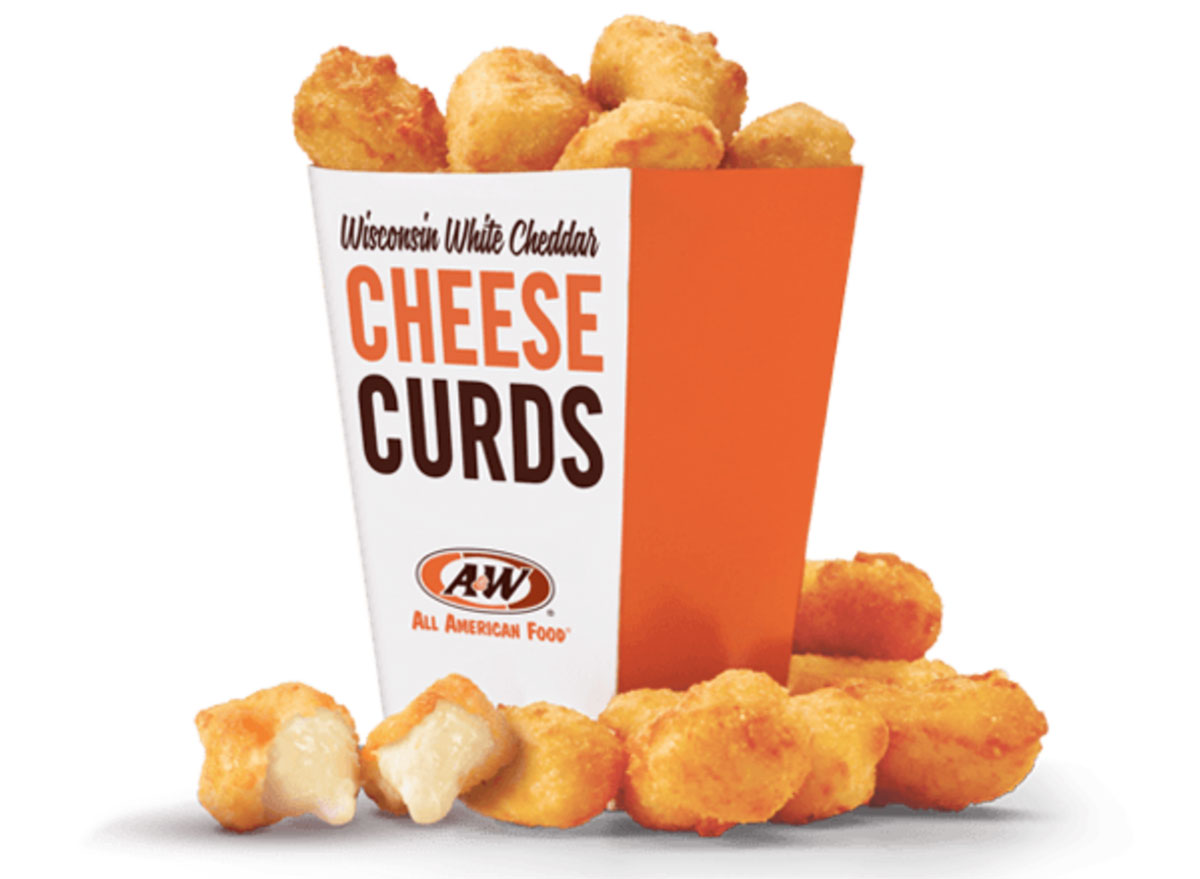 What is a cheese curd, anyway, you ask? Well, according to the site Wisconsin Cheese: "They're small pieces of curdled milk, roughly the size of peanuts in the shell, with a mild and cheddar-like flavor." A&W's take on the cheese curd involves breading and frying, and while this venerable fast-food joint is known for its root beer, these salty, crispy curds are worth a try.
Church's Chicken – Fried Okra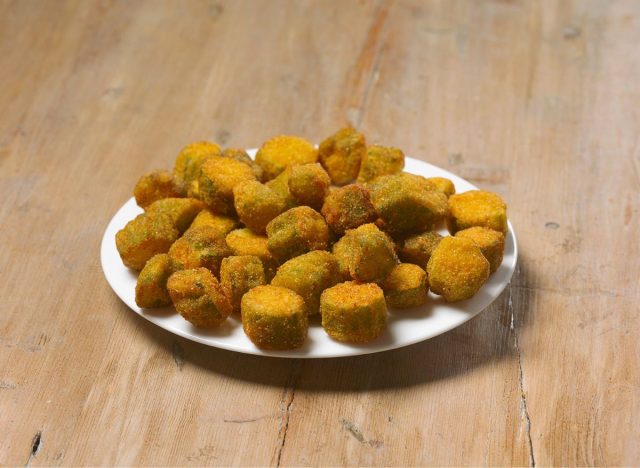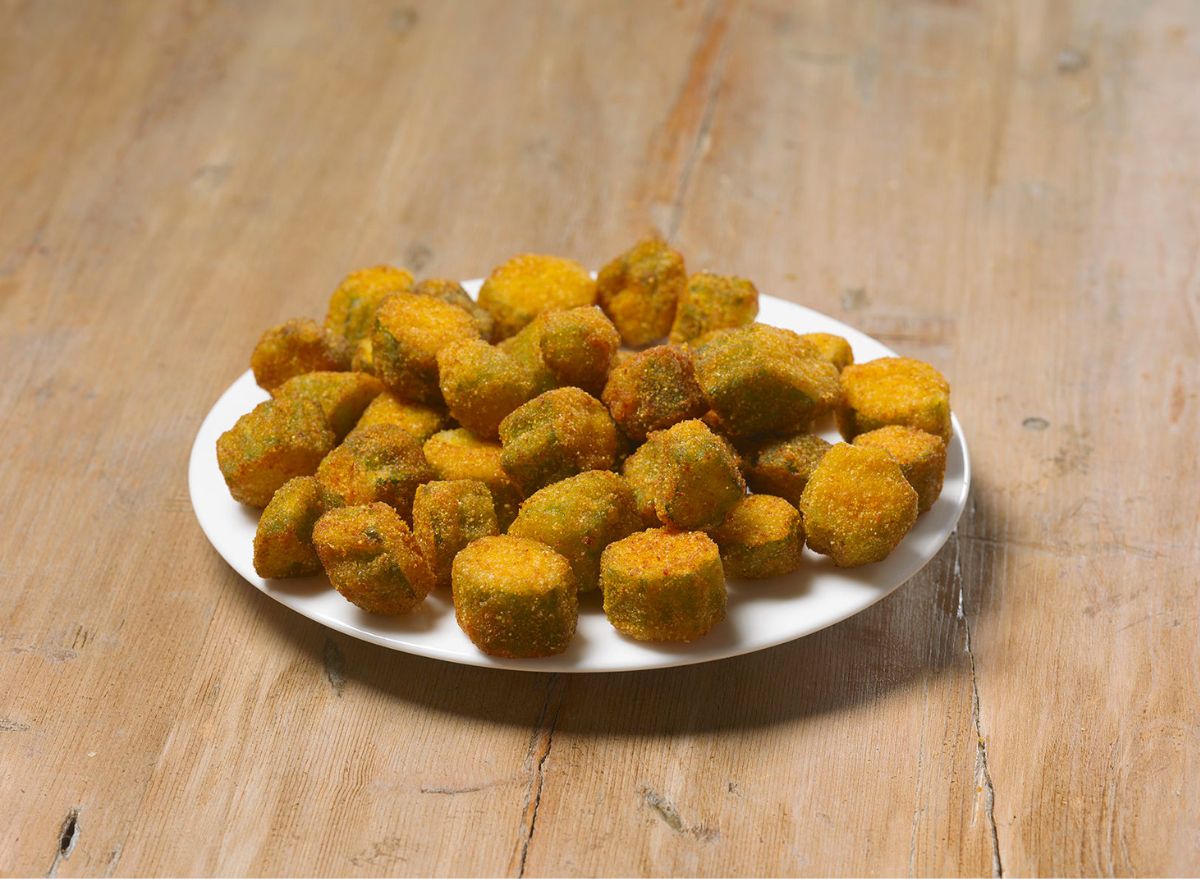 Okra is a popular vegetable in the South that can be very slimy if not cooked properly. It's a relief that Church's, a spot that serves up delicious fried chicken and biscuits, has come up with a reliably good recipe. This Texas-born fried chicken chain is located mainly in the South and West but is very scarce in the North.
Chick-fil-A – Kale Crunch Salad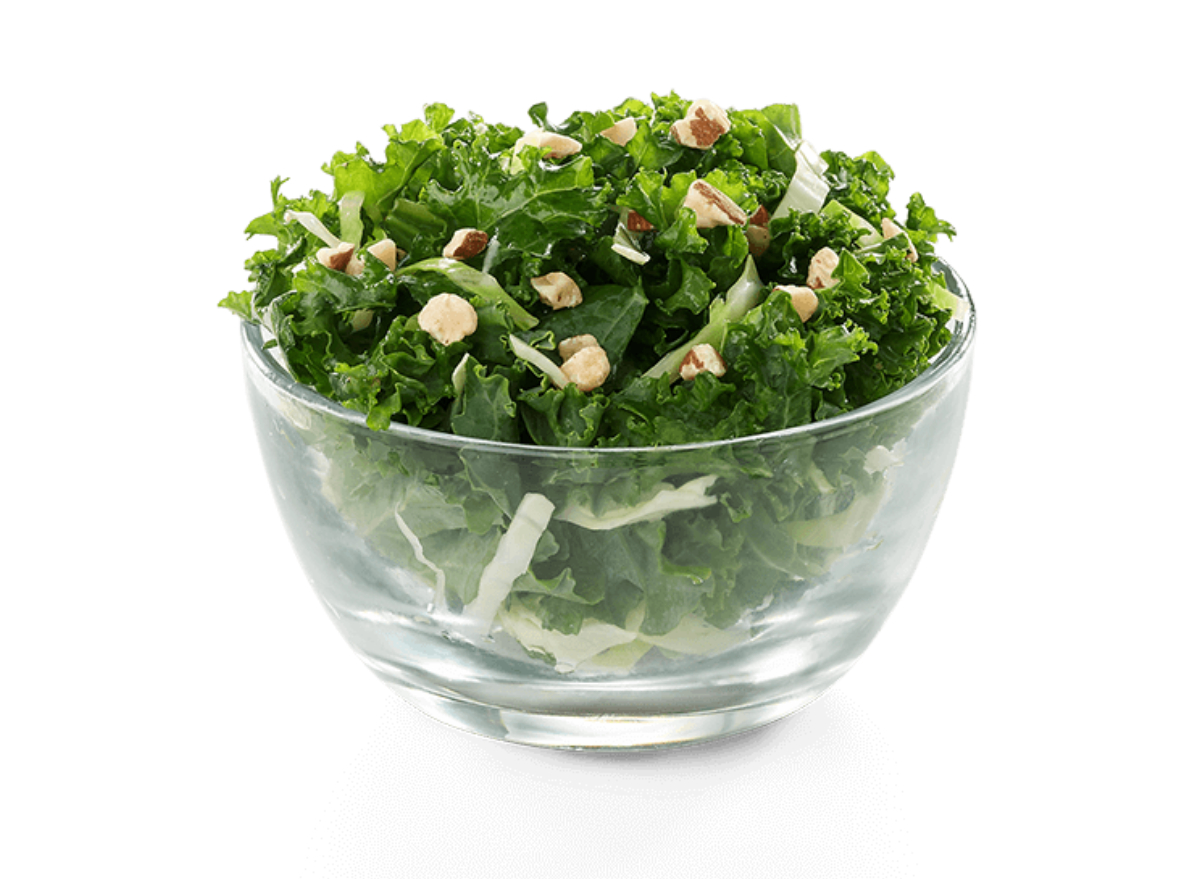 The most unusual thing about this side from Chick-fil-A is that it's actually pretty healthy. It does have nine grams of fat, but it's healthier fat from the toasted almonds. The bulk of this side dish is made up of shredded kale and cabbage tossed in a light vinaigrette, so it's a fast-food side you can eat without worry. Need something even healthier? There's always the chain's adorable fruit cup.
Sonic – BBQ Chip Seasoned Tots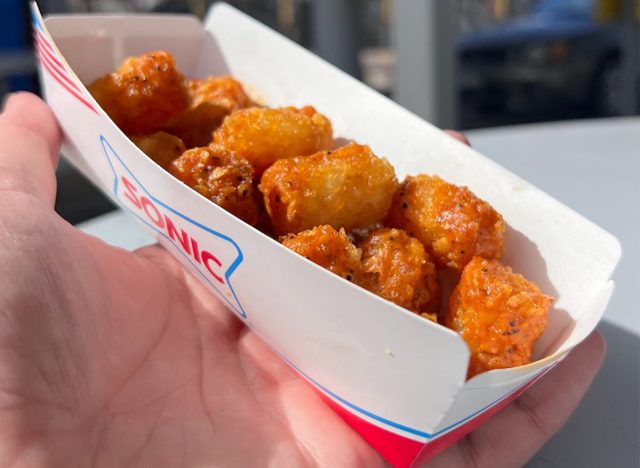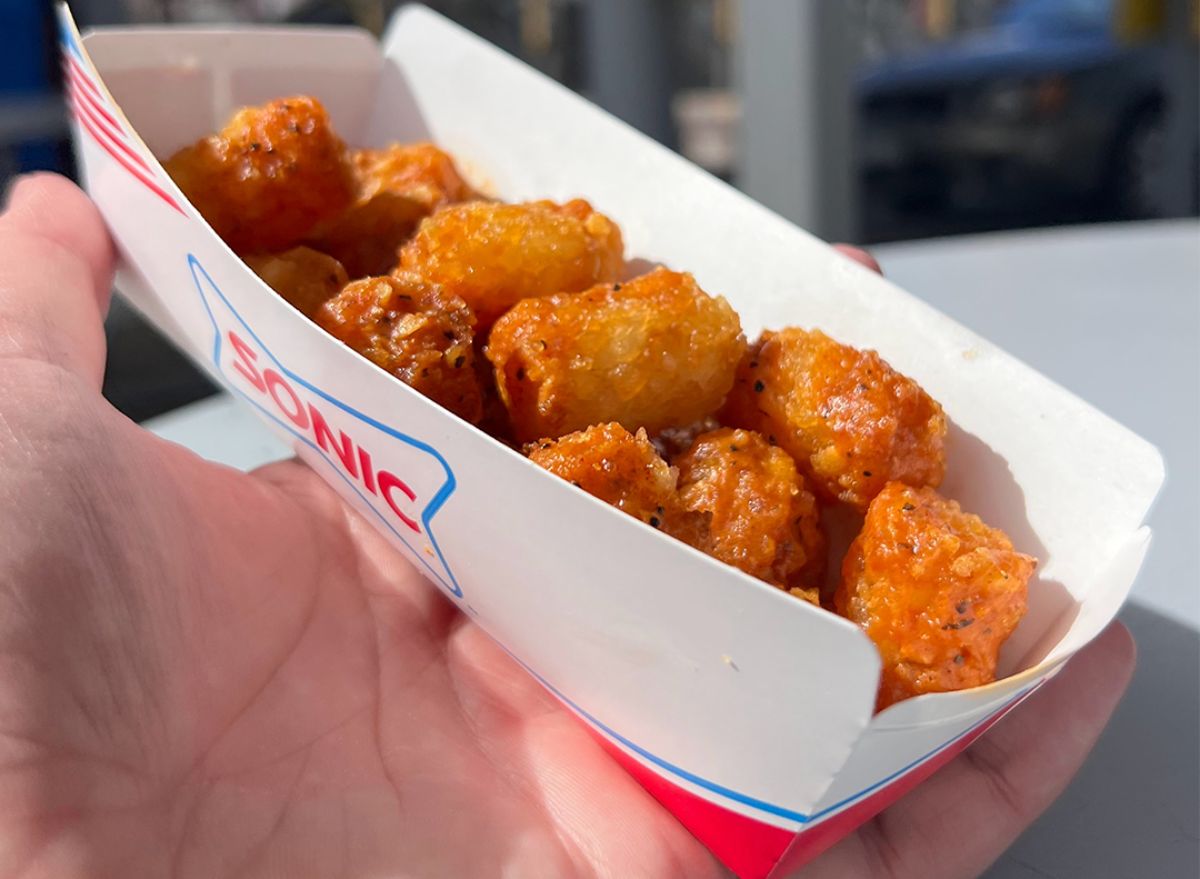 Truth be told, Sonic has a lot of wacky sides, many of which come and go, like the fried pickles. At the time of this writing, one that came to Sonic's menu recently are these tangy tots that are seasoned with the same stuff you'd find on classic barbecue-flavored potato chips. (So yes, in other words, they are amazing.) Sonic also offer basic tots and tots smothered in chili and cheese.
Smashburger – Crispy Brussels Sprouts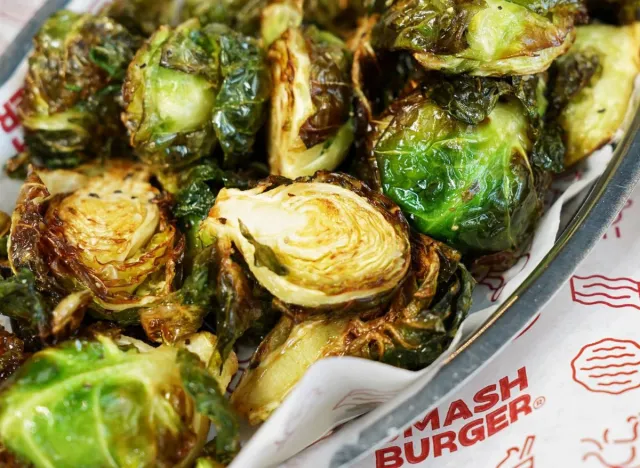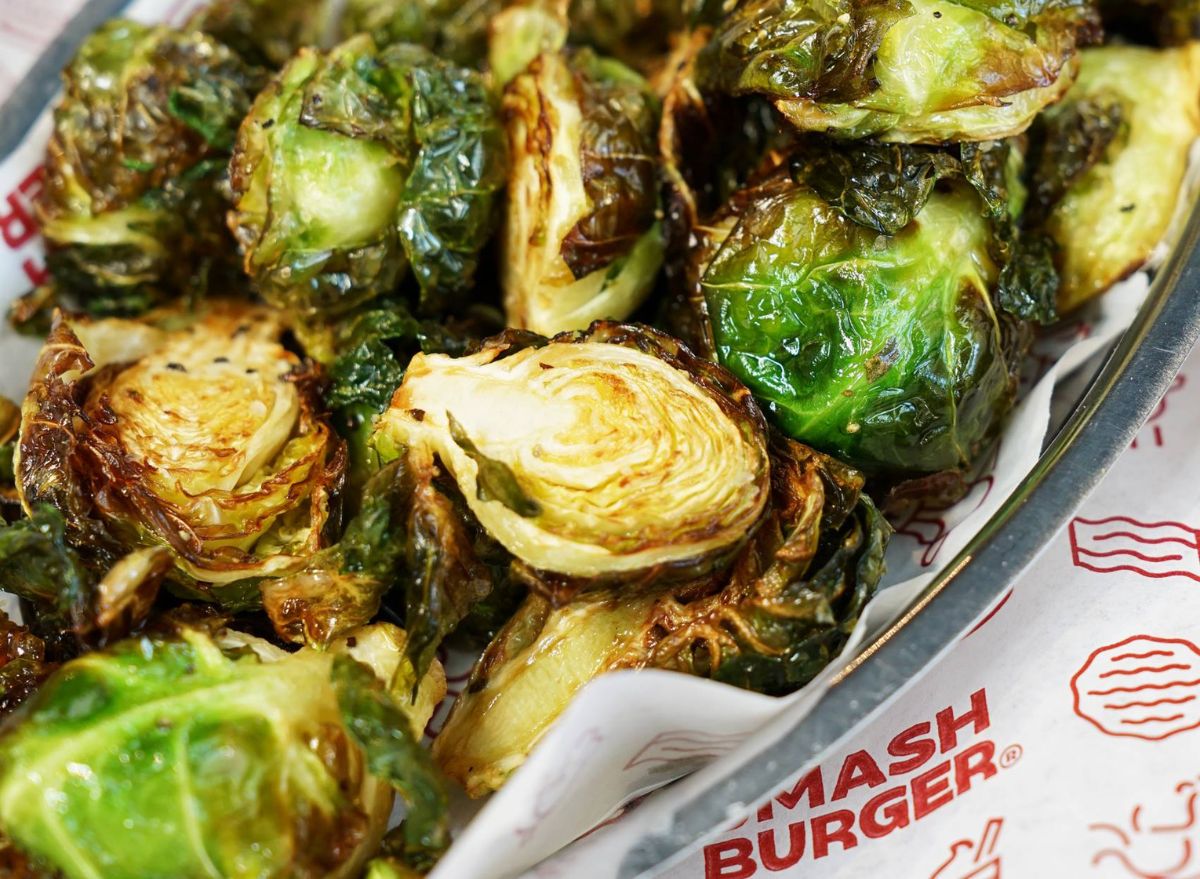 Smashburger could have gone the Chick-fil-A route and prepared this as a healthy veggie side, but instead the chain went for full flavor and fried them up. These Crispy Brussels Sprouts aren't exactly the healthier option to french fries since they pack in 21 grams of fat (and 13 grams of saturated fat), but they are quite tasty and a great accompaniment to a smashed burger. If you haven't heard of Smashburger, there could be one near you. The burger chain is now located in 35 states.
Burger King – Chicken Fries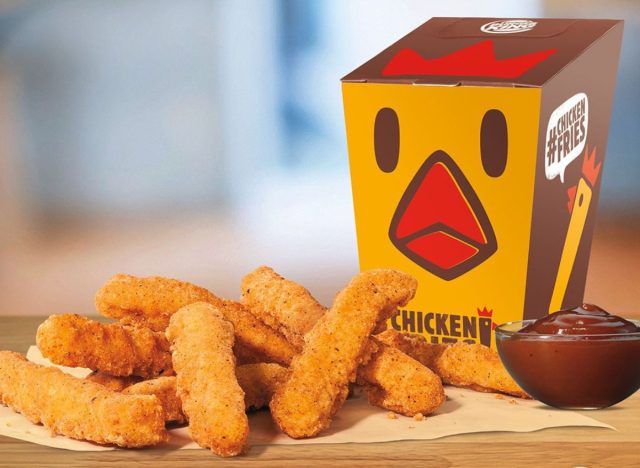 BK's Chicken Fries are the ultimate on-the-go high-protein side with a box that is made for your car cup holder, complete with a spot for your favorite dip. If you opt for the limited-time Spicy Chicken Fries, be sure to get a side of ranch to tame the truly fiery bite of the ghost pepper-spiked breading.
Wingstop – Cajun Fried Corn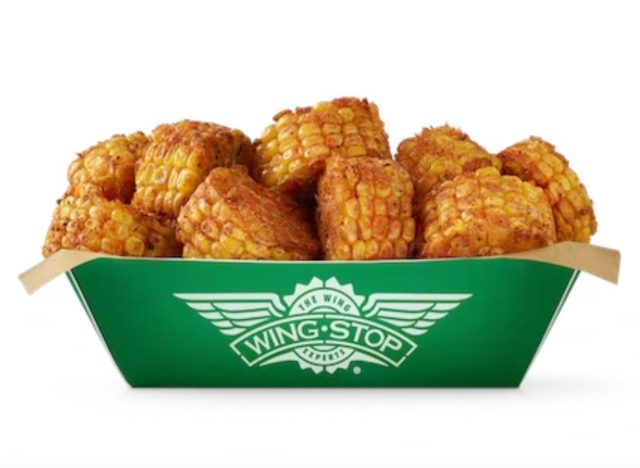 The strangest thing about this corn side from Wingstop is that it's still on the cob. Not a whole cob, mind you, but on cob disks, more or less. Which means it's sort of finger food, sort of utensil food, we're not really sure. But we do know that people love this savory (and fried) side, and your fingers will be a mess from the wings already, so go for it.
Jack in the Box – Egg Roll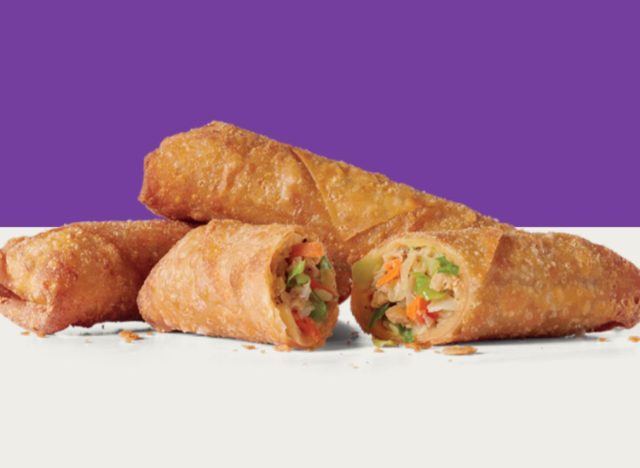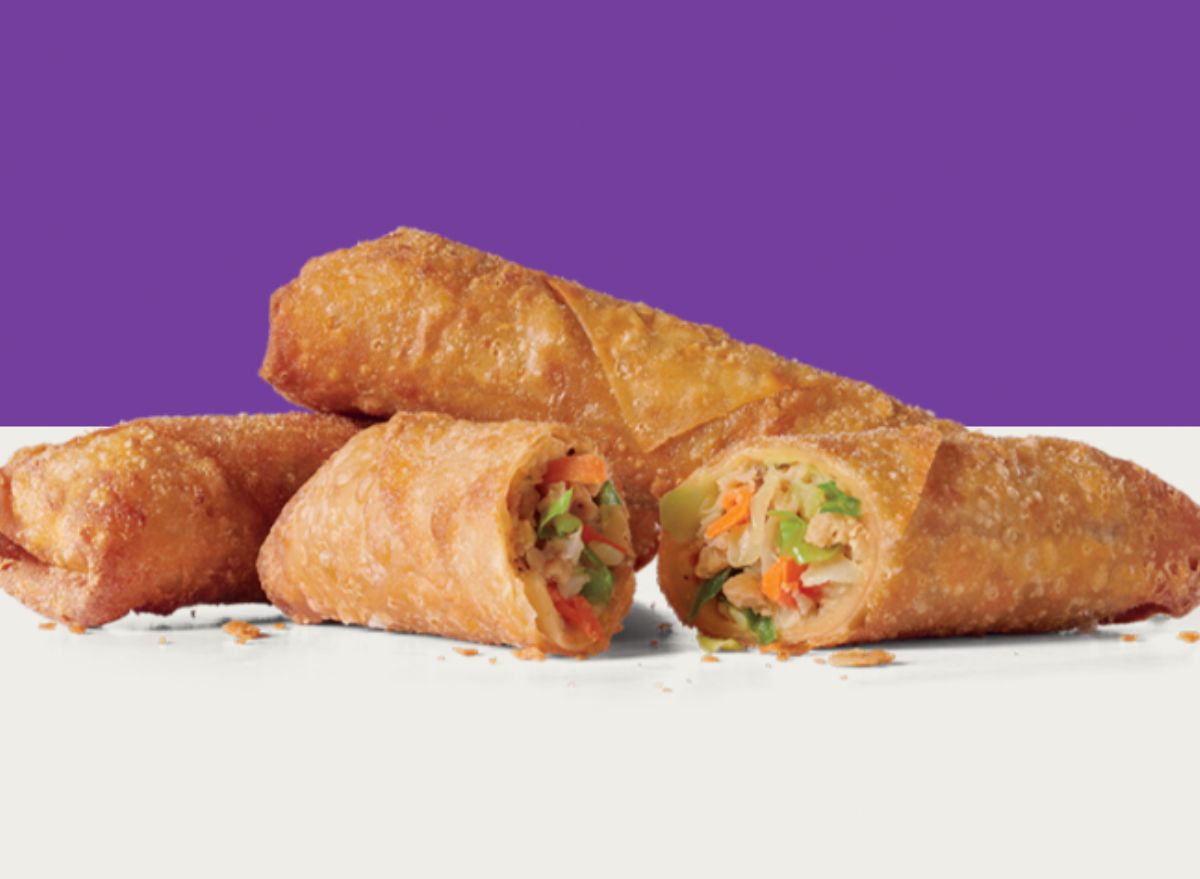 Jack in the Box is the fast-food chain that seems to just toss everything against the proverbial wall to see what sticks. The funny thing is, most of it does stick, meaning stick around on the menu. Mini tacos? Sure, why wouldn't a burger joint sell those? Stuffed jalapeños? Let's do it! Chicken Teriyaki Bowl? Makes no sense but, yes! And then you have the chain's Egg Rolls, which are filled with pork, cabbage, carrots, onions, and spices, wrapped, and fried.
Wendy's – Baked Potato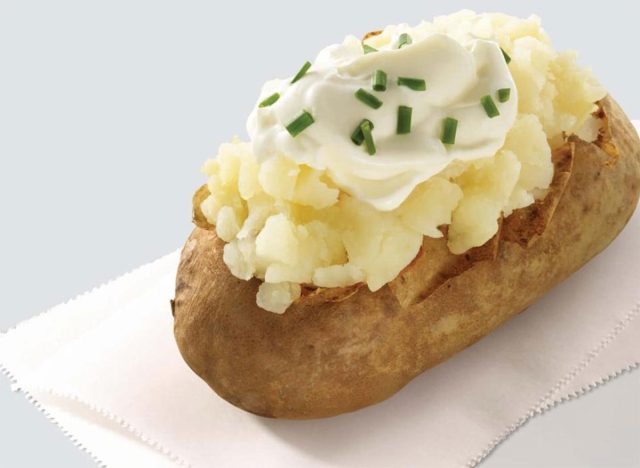 We take it for granted that Wendy's offers baked potatoes—and cheesy baked potatoes and chili and cheese-covered baked potatoes—but when you think about it objectively, it's pretty odd that a fast-food chain offers a baked potato as a side. In this case, it's microwaved, of course, but still, this is a surprising non-fry potato-based offering.
Taco Bell – Cinnabon Delights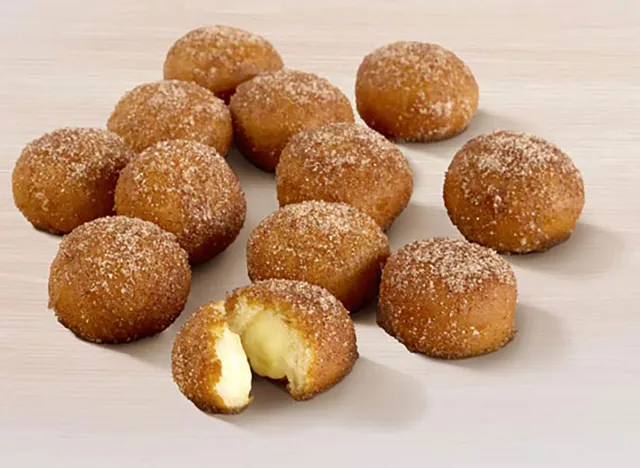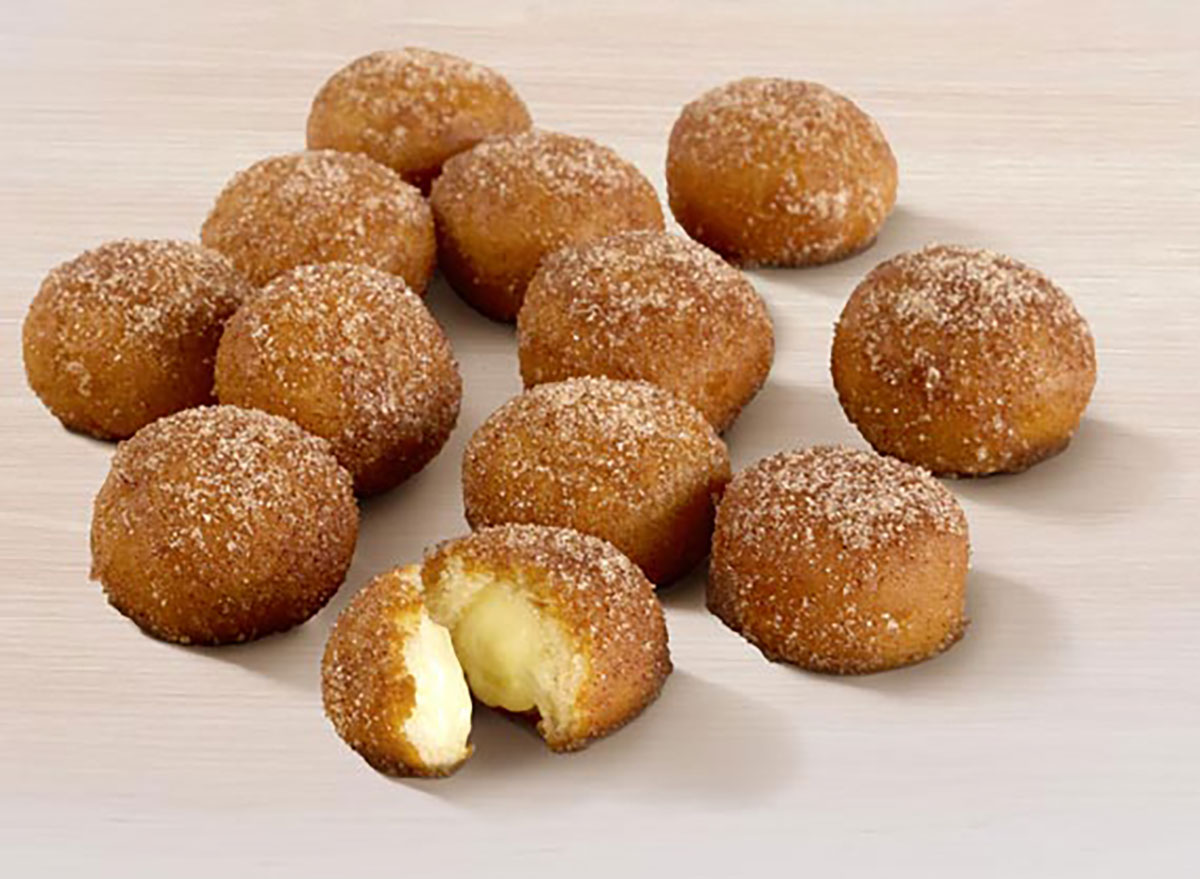 Taco Bell knows it's getting things confusing with this side, saying on its own site that Cinnabon Delights are "dessert, disguised as breakfast, disguised as dessert." These little balls of dough are filled with sugary icing and then deep-fried. Taco Bell also has the delightfully crunchy Cinnamon Twists if you want something sweet but not as overwhelming as these little decadent donut bites.
Steven John
Steven John is a freelancer writer for
Eat This, Not That!
based just outside New York City.
Read more about Steven