10 Things to Know Before Shopping for Groceries at Walmart
Save more on groceries and live better when you follow these tips while shopping at Walmart.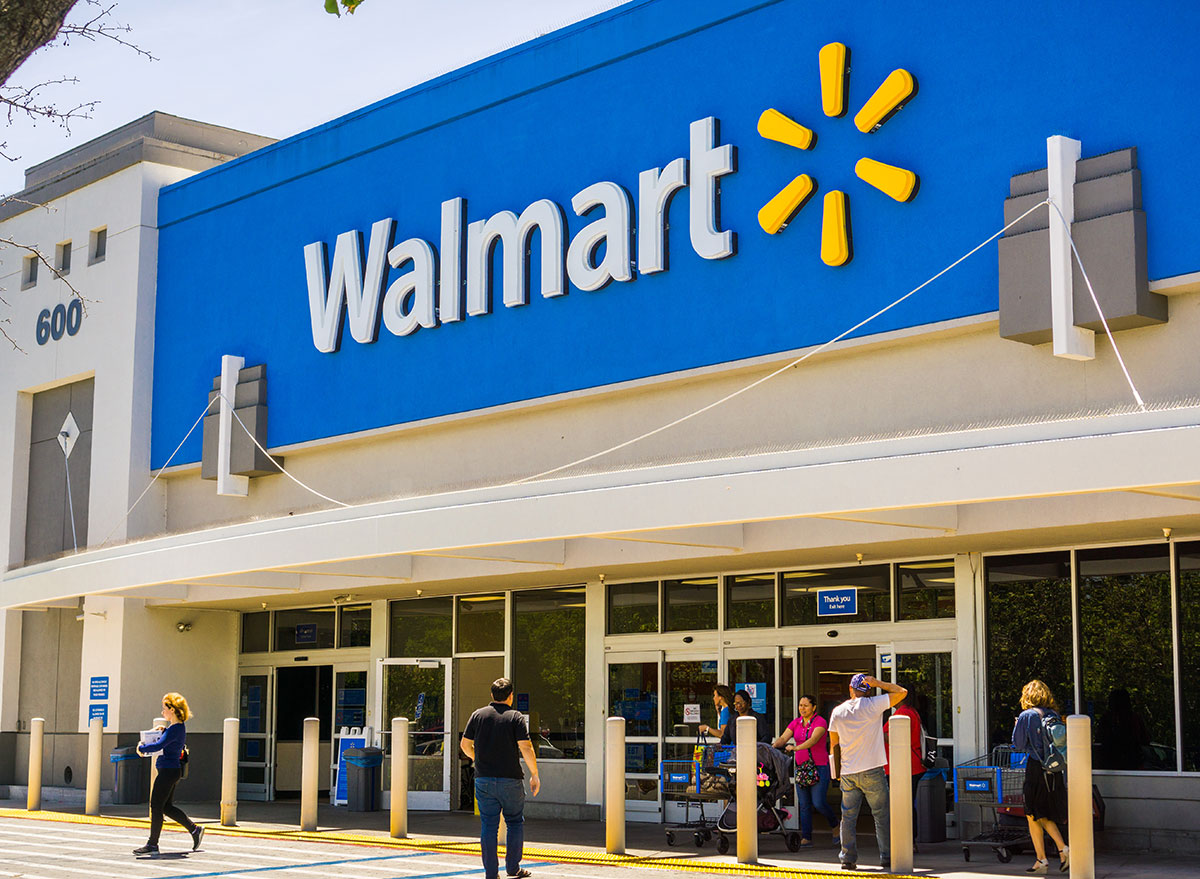 It's easy to stick to a budget at Walmart because they have an everyday low pricing strategy where they aim to have the lowest prices in the market. That being said, there are some tricks you can still employ to get even lower prices than what is advertised—and better yet, you can even make money. Besides saving money, being aware of other Walmart hacks will also make your shopping experience even more seamless.
Here, we spotlight 10 things you should know before grocery shopping at Walmart to save time and money.
They have an overage policy.
As is custom for most grocery stores, Walmart takes manufacturers' coupons from wherever you may find them—from the brand's website, from your local grocery store checkout receipt, or even from your local paper. But what is unique about the budget chain is that they have something called an overage policy. This means that if the face value of the coupon is higher than the price of the item, Walmart deducts the full value of the coupon and applies it as a credit to the rest of your basket.
For example, if a coupon says you get a free frozen dinner with a maximum value of $5.99 and Walmart sells that dinner for $4.99, you would get an "overage" of one dollar added to your cart that will be applied to the rest of your purchases!
Download the Walmart app.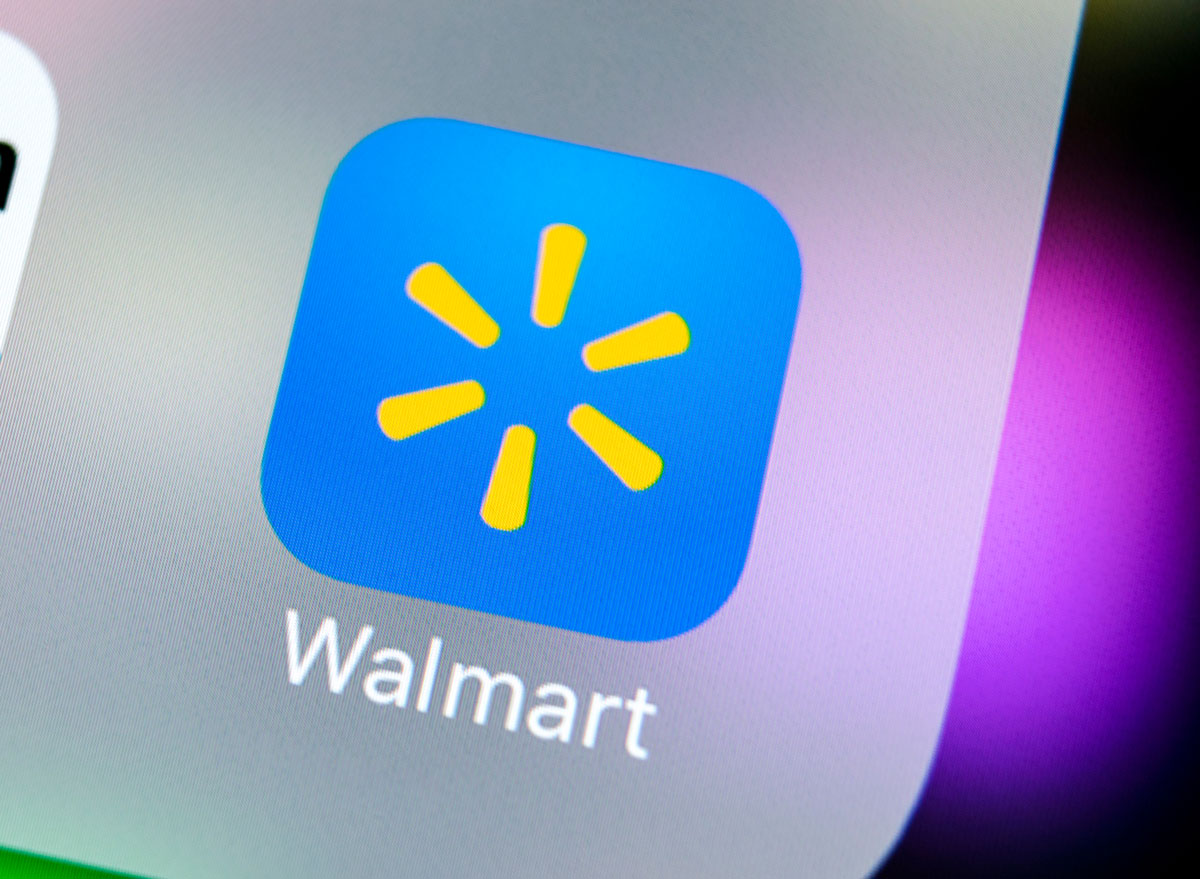 There's almost no better place to find grocery deals than on Walmart's own app. Download the app to get early access to exclusive items and other special offers. And for more helpful tips, be sure to sign up for our newsletter to get daily recipes and food news in your inbox!
Order your groceries for pickup or delivery.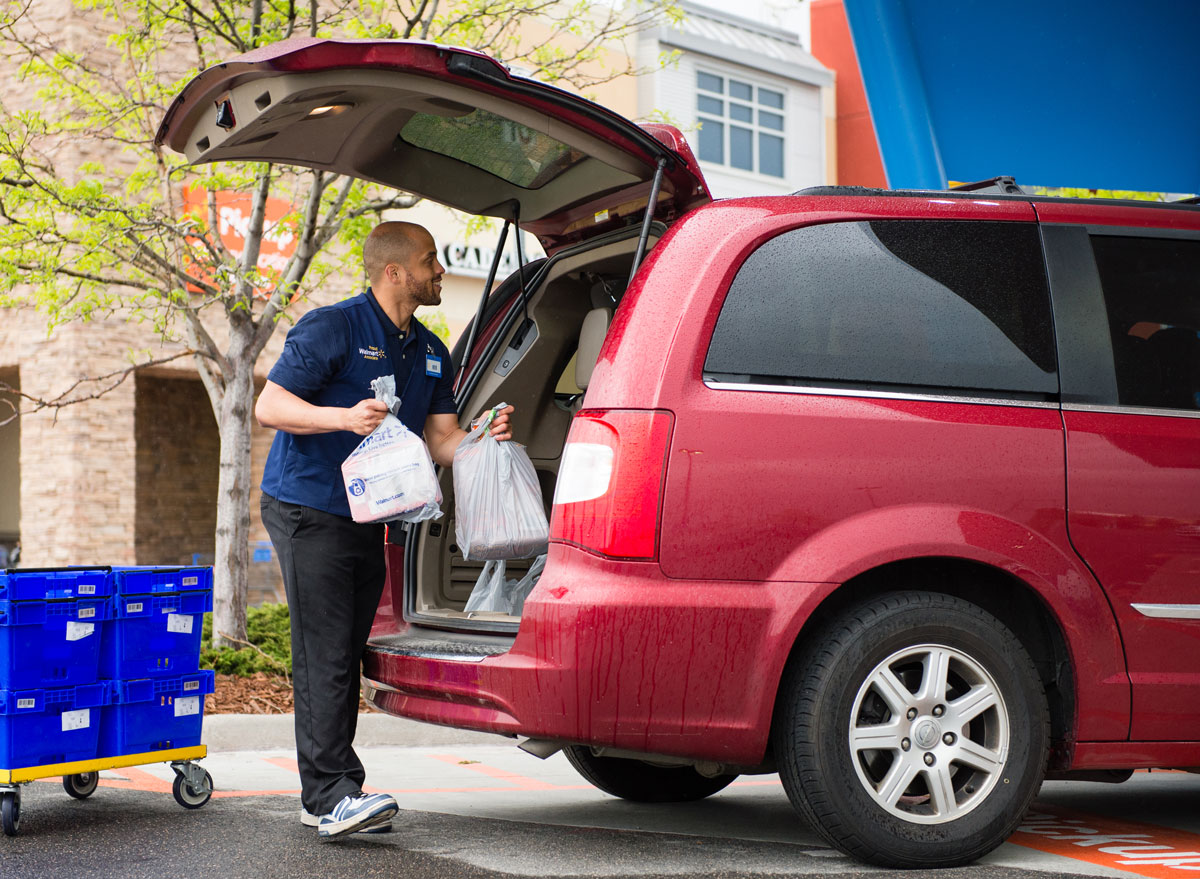 In light of the COVID-19 pandemic, Walmart has made it easy for you to get the food you and your family need. Use the Walmart Grocery site or the Walmart Grocery app to make your shopping list. Once you've finalized your choices, select a time slot that works for your schedule and drive to your local Walmart for pickup.
You also don't even have to get out of the car—an associate not only brings your groceries straight to your car but will also load your items into the car for you. Or, you could have it delivered straight to your door. Best of all? It's free, you just have to hit a $35 minimum. There used to be a $35 minimum requirement on express delivery, but the company has since dropped that rule. For normal grocery delivery, you still need to hit that minimum and pay either a fee of $7.95 and $9.95.
Walmart will price match for online grocery orders.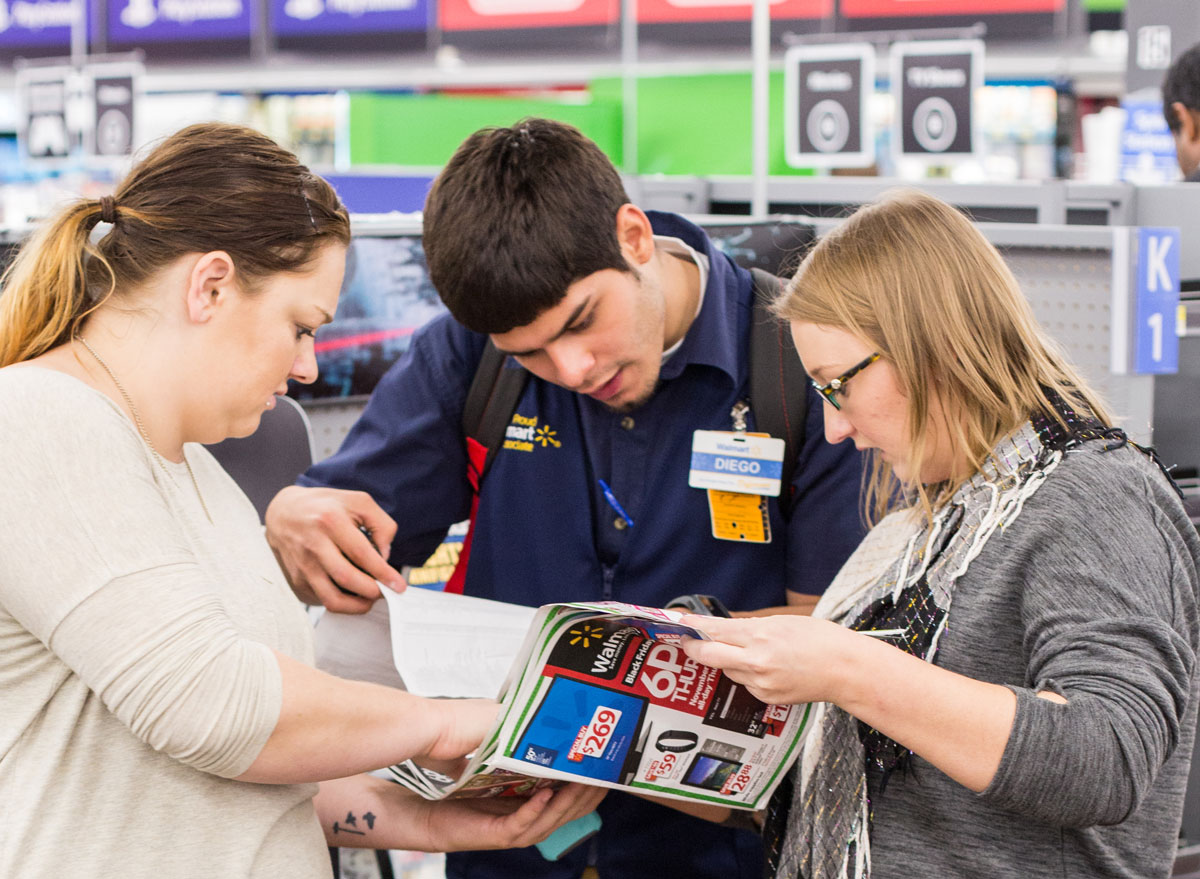 Although Walmart was the king of price matching, that's largely a thing of the past now. They no longer price match other in-store prices from competitors and they discontinued their "Savings Catcher" in 2019 which allowed you to upload receipts after purchase to find savings.
However, the store will still price match on Walmart.com. If you see a grocery item on sale at online retailers—it must be identical in size, model, quantity, brand, and color—contact Walmart.com Customer Care before placing an order (online chat is the easier and quickest way to do this).
Apply for a Walmart credit card.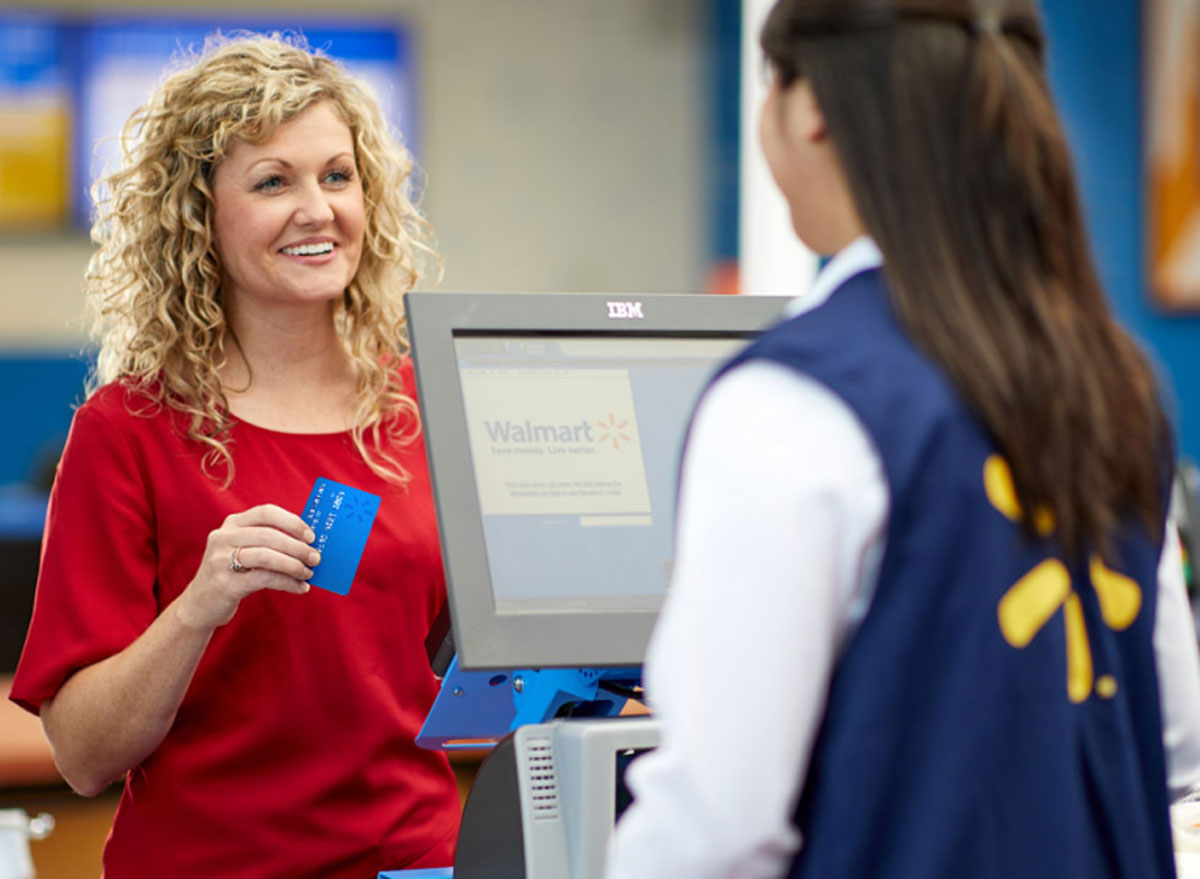 The Walmart credit card has no annual fees, and you'll get an instant $25 credit if you spend $75 or more the same day you open your account are approved. You'll also get 5% cash back on Walmart.com and Grocery Pickup and Delivery. The card also gives you 2% cash back at Walmart and on gas purchases at Walmart fuel stations and Murphy USA gas stations, as well as 1% cash back on all purchases wherever Mastercard is accepted.
Use Walmart Pay for faster checkouts.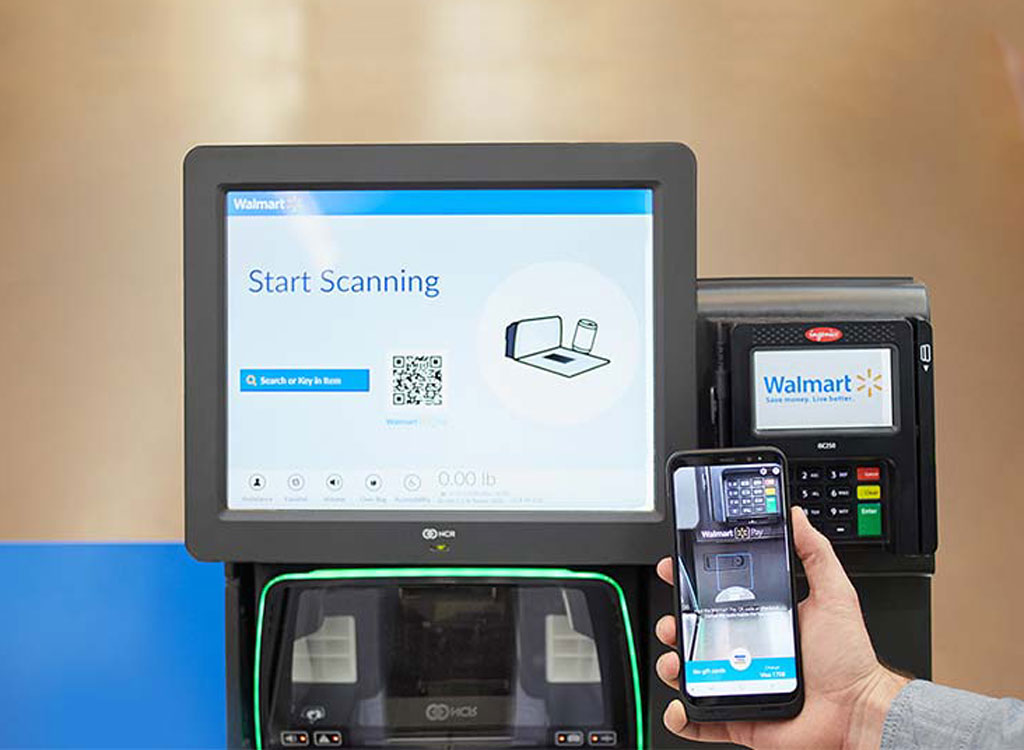 Looking for another safe way to save time? Set up Walmart Pay to sync up your credit card with your Walmart account, so all you'll need to do is swipe your phone at checkout to pay for your groceries. Another advantage of Walmart Pay, aside from quick checkout, is that you can rack up money saved—either by overage coupons or post-purchase price matching—on your account to be used for your next purchase.
Check online before shopping in stores.
When it comes to packaged food items, you may be able to find a cheaper price on Walmart.com than what you see in your local store. If that's the case, Walmart is happy to price match what you saw online. Simply pull up the item on your phone and show it to the cashier during checkout.
Buy their Great Value brand.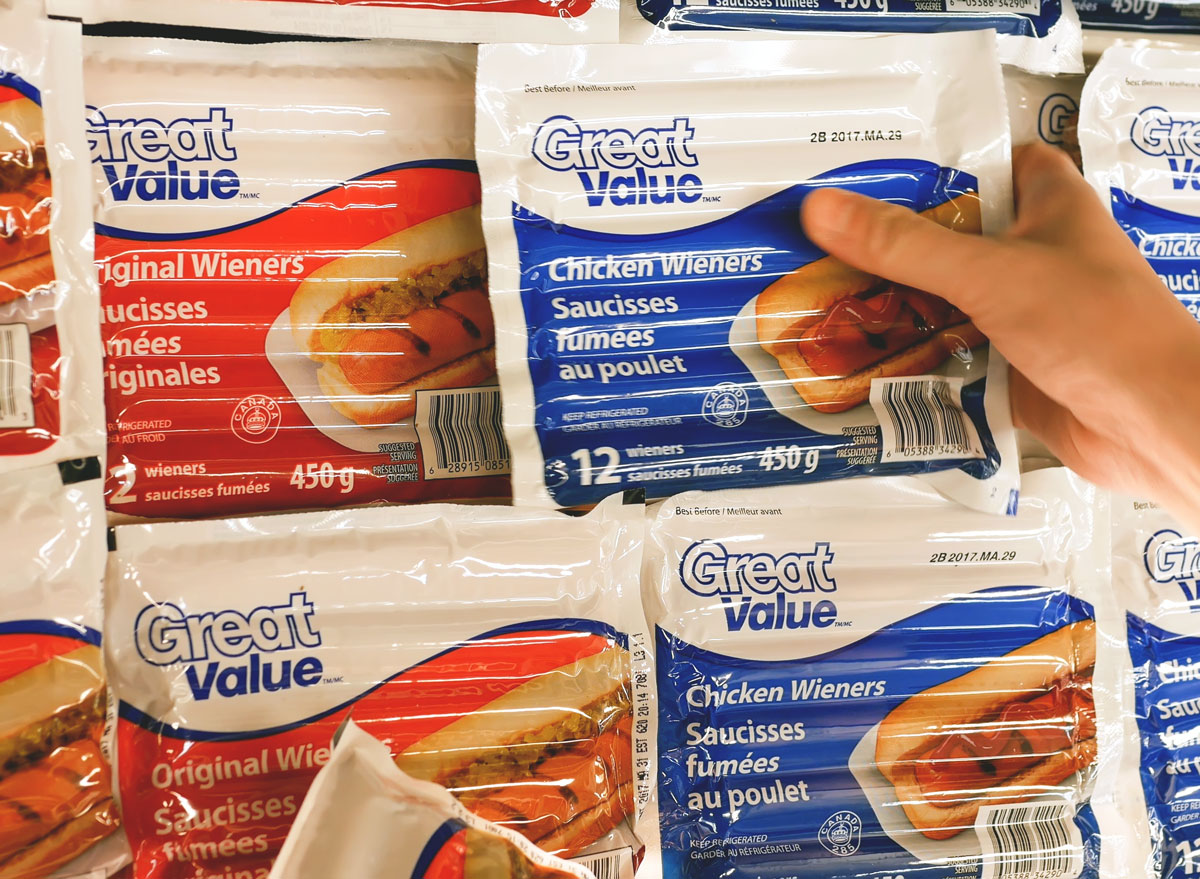 Groceries can add up—and fast. Luckily, there are many healthy options at Walmart, and many of those are from Walmart's very own Great Value brand. Not only is it less expensive than other national brands, but it's also just as nutritious!
Be sure to check out 19 Money-Saving Tips Every Shopper Should Know!
Shop for meat in the morning.
The early bird gets the worm, or in this case, the meat! According to The Penny Hoarder, you'll want to head over to Walmart before noon to get markdown prices on meat items. Apparently, stores will mark down meat and produce that are nearing their "sell by" dates in the morning. The exact time can vary by store, so check with the managers of your store's meat and produce departments to know when you should be shopping.6254a4d1642c605c54bf1cab17d50f1e
Be on the lookout for yesterday's baked goods.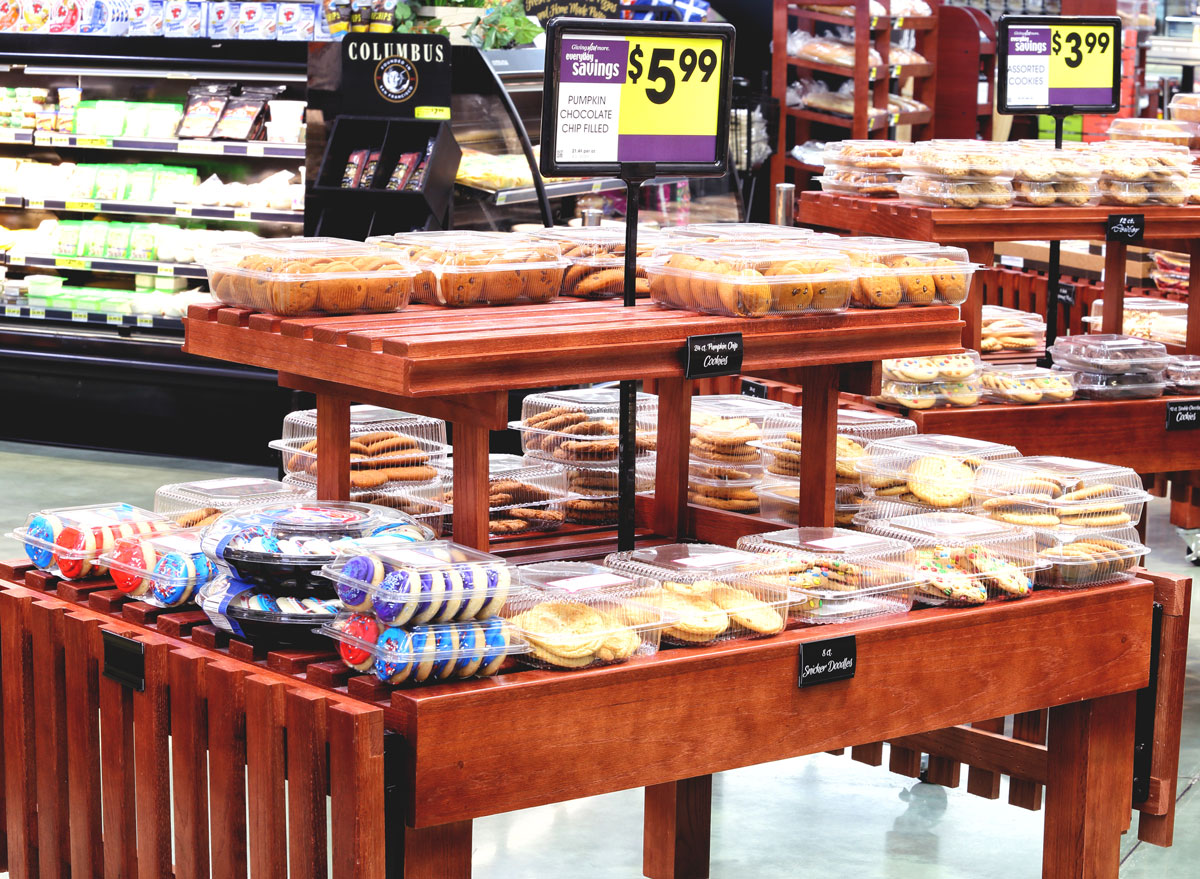 The Penny Hoarder also mentions that Walmart will sell yesterday's baked goods at a reduced price the next day. Stop by the bakery in the morning to see what's in stock before they run out. If you're not planning to eat these foods today, they're also some of the best foods to freeze.
For more, be sure to check out 5 Major Changes Walmart is Making Right Now.
Eat This, Not That!
Inspired by The New York Times best-selling book series, Eat This, Not That! is a brand that's comprised of an award-winning team of journalists and board-certified experts, doctors, nutritionists, chefs, personal trainers, and dietitians who work together to bring you accurate, timely, informative, and actionable content on food, nutrition, dieting, weight loss, health, wellness, and more.
Read more about Eat This