15 Secret Walmart Shopping Hacks You Never Knew
These clever tips will help you save big!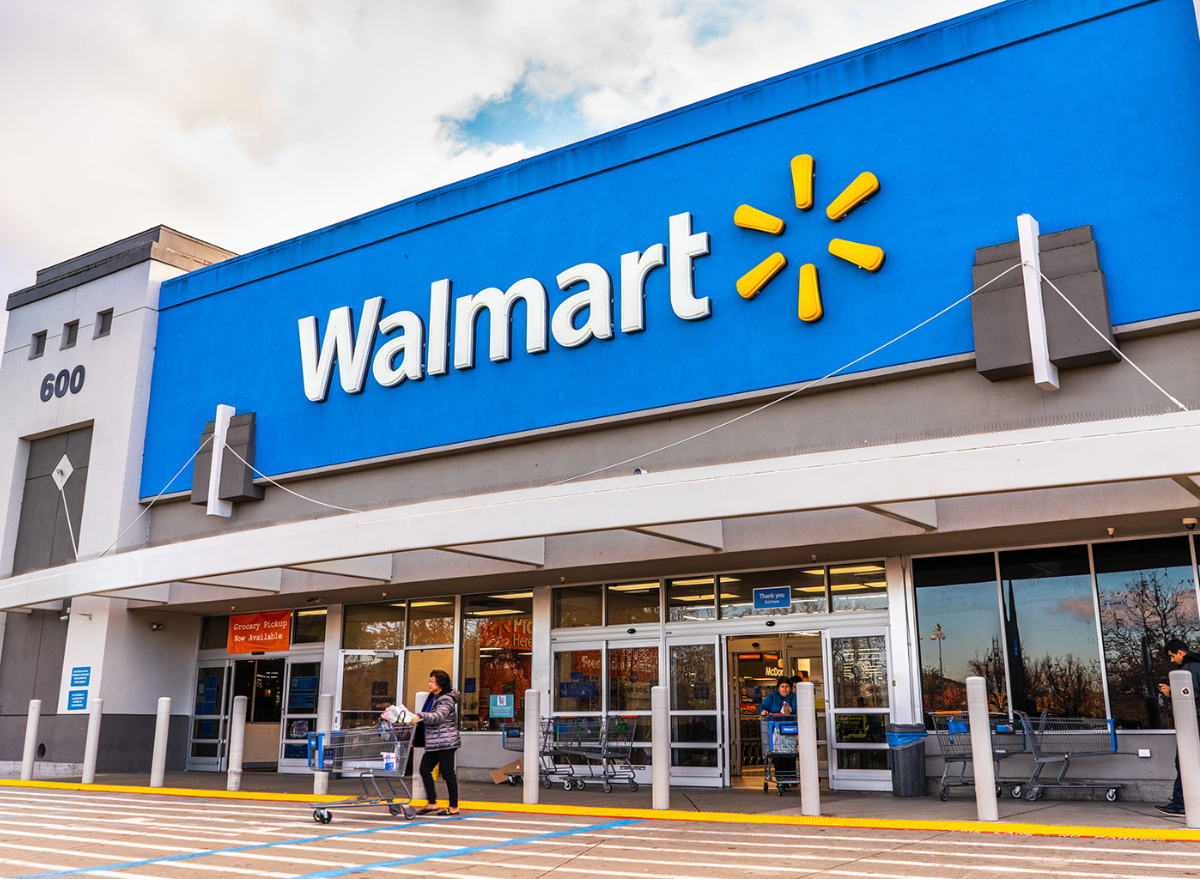 Convenience is key, and Walmart takes the cake when you need to get a ton of stuff in one trip. America's largest grocery chain is already known for its low prices, but to get the biggest bang for your buck stocking up in the grocery section makes the savings at other stores seem comparatively non-existent. Rightfully so, smart shoppers flock through the aisles daily to pick out the best deals.
But just because Walmart provides a whirlwind of discount groceries and marked-down goods, don't assume there aren't even more savings lurking just below the surface. That's why we rounded up a few Walmart hacks you can take advantage of.
Whether you want to pick up some buy-one-get-one-free deals, deeper discounts, or just save time, shopping smart and learning about the store guarantees an optimal and expedient trip. By digging deeper into how Walmart operates and by using a collection of hacks to get the lowest possible prices, you can effortlessly optimize your next shopping trip. With savings this extreme, you'll want to come back every week.
Here are our favorite Walmart hacks, and for more grocery tips, here are the 6 Best Groceries To Buy At Walmart Right Now.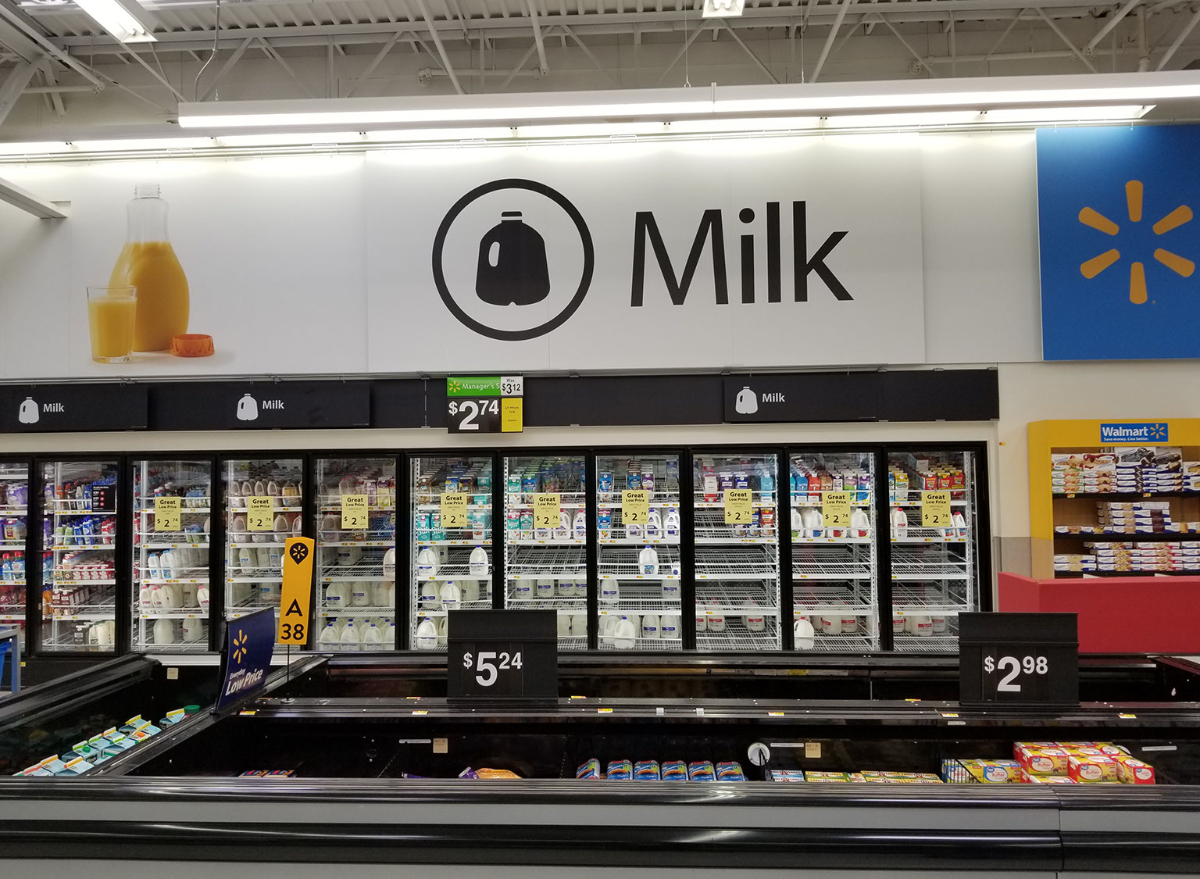 Walmart offers some superb savings, but not every item warrants a buy. One key item to pass up next time is organic milk. Multiple stores like Trader Joe's or Whole Foods offer better savings on this product than your neighborhood Walmart. The same goes for other specialty items that not everyone might buy often. Do your homework and price check online to make sure you won't lose money on your next grocery run.
Compare brand names with Great Value.
Comparing brands always helps when you need to shave down spending. In this case, opt to buy a Great Value brand product over a name product at Walmart—these store-brand products get produced by some of the biggest manufacturers. You can't go wrong with staples like flour or sugar, and certain items like peanut butter or white bread (which are typically made by Peter Pan or Sara Lee). If you want to shop smart, take some time to try out some of these products on your next shopping trip.
Are you a first-time shopper at this grocery chain? Here are 16 Things You Didn't Know About Walmart.
Online price match for big savings.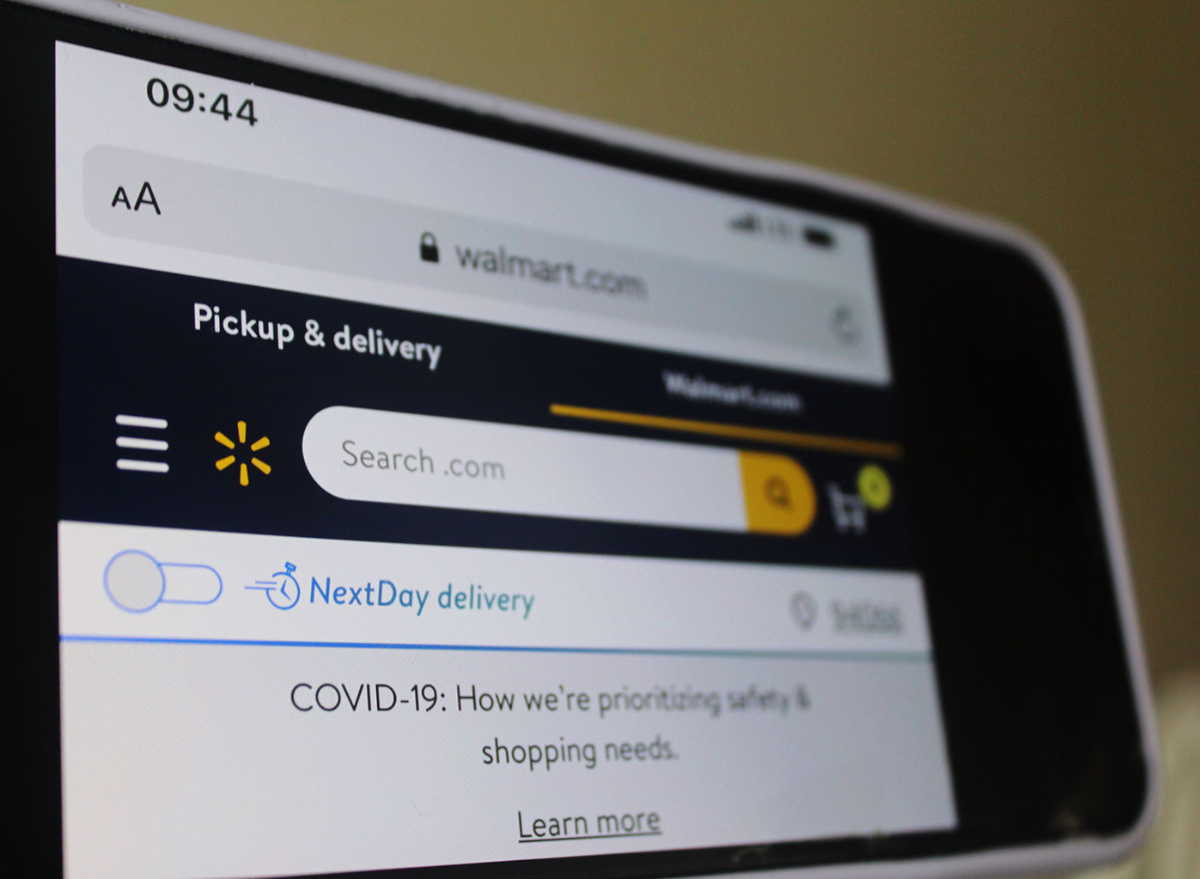 The in-store price match guarantee sadly disappeared years ago, but that doesn't mean you can't still take advantage of this fantastic deal online. If you do your grocery shopping digitally, Walmart matches Amazon or any other large grocery store service to guarantee you get your goods at the lowest price you can imagine. This perk also works for other items, like furniture and electronics, and with enough time to compare, the sky's the limit.
Grocery shop in the morning.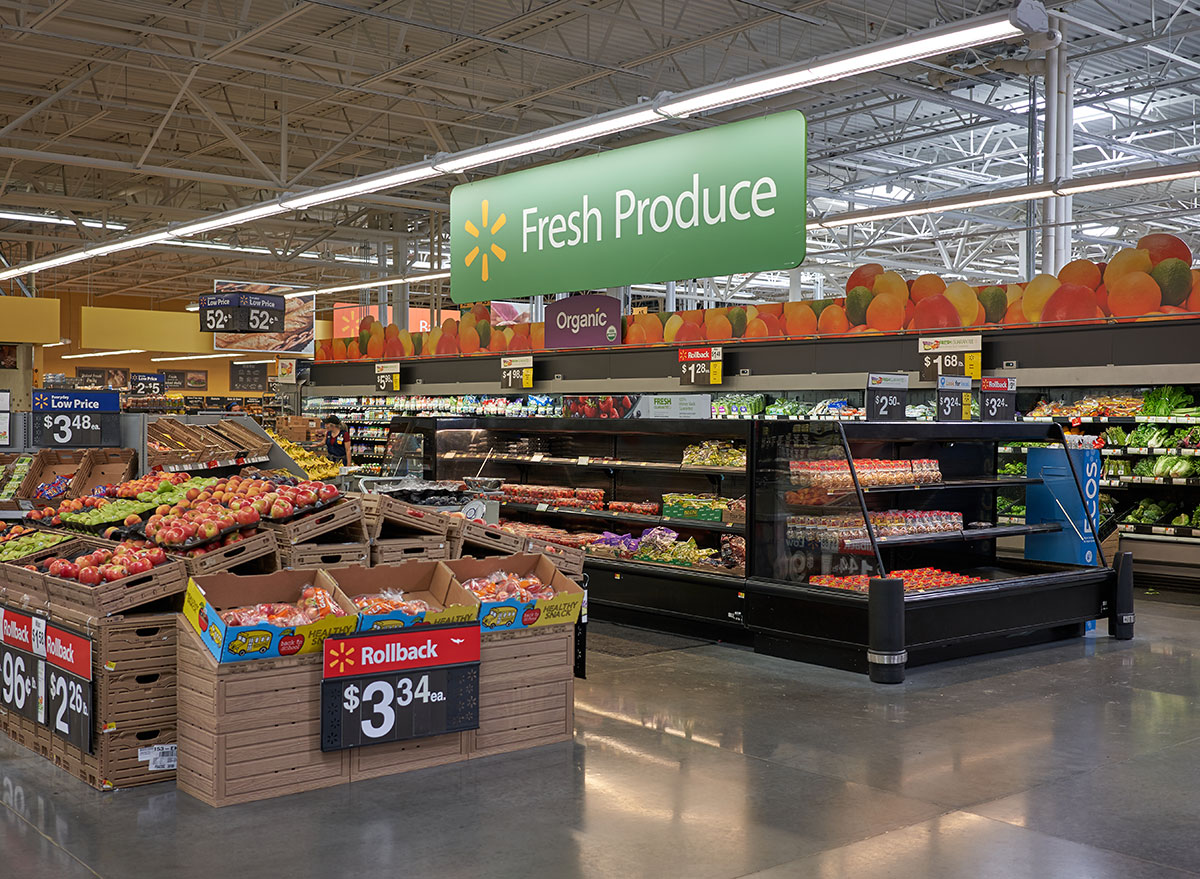 With Walmart operating 24 hours a day, 7 days a week, the shelves constantly get restocked and shifted multiple times a day. Stock typically gets turned over in the morning, meaning your morning shopping presents the best time to stock up on meat and other perishables that have gone on sale from the previous day. Jump on these goods before the deals get swept up by midday!
Get money back from price drops.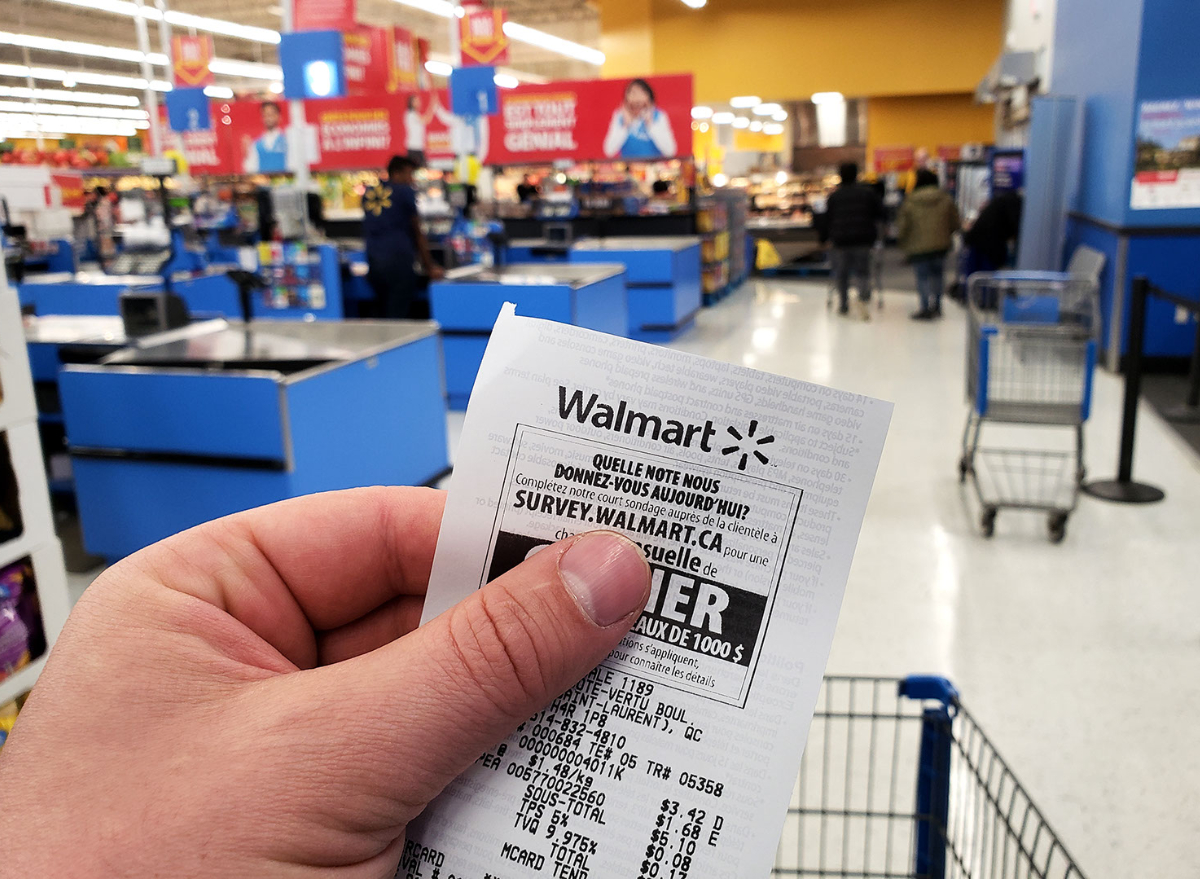 Let's say that you buy an item on Wednesday, but you notice on Friday that the item has dropped in price. As long as you still have your sales receipt, you can request that the store reimburse the difference to you. This hack works across any item of the store, as long as the price drop occurred within 7 days of your initial purchase. Keep an eye out and remain vigilant to make the most out of your savings.
Check out the bakery's day-old section.
As with many other grocery stores, Walmart prioritizes moving day-old bread out of the store to make way for fresh baked goods. They pass the deals onto you, as these bakery items get heavy markdowns to ensure they leave the shelves as soon as possible. Whether you want some high-quality sandwich bread or just a cheaper loaf to turn into meatloaf or stuffing, the bread and pastries shouldn't go unnoticed.
Avoid year-round produce, buy seasonal.
Walmart's fresh fruits and vegetables typically rank low when it comes to shopper satisfaction, but don't count this section out entirely. Try the seasonal produce that gets marked down to bare bottom prices for the best price-to-quality ratio. With the fruit ripe and ready, you know you'll get the quality you want to bring home.
Shop for groceries online.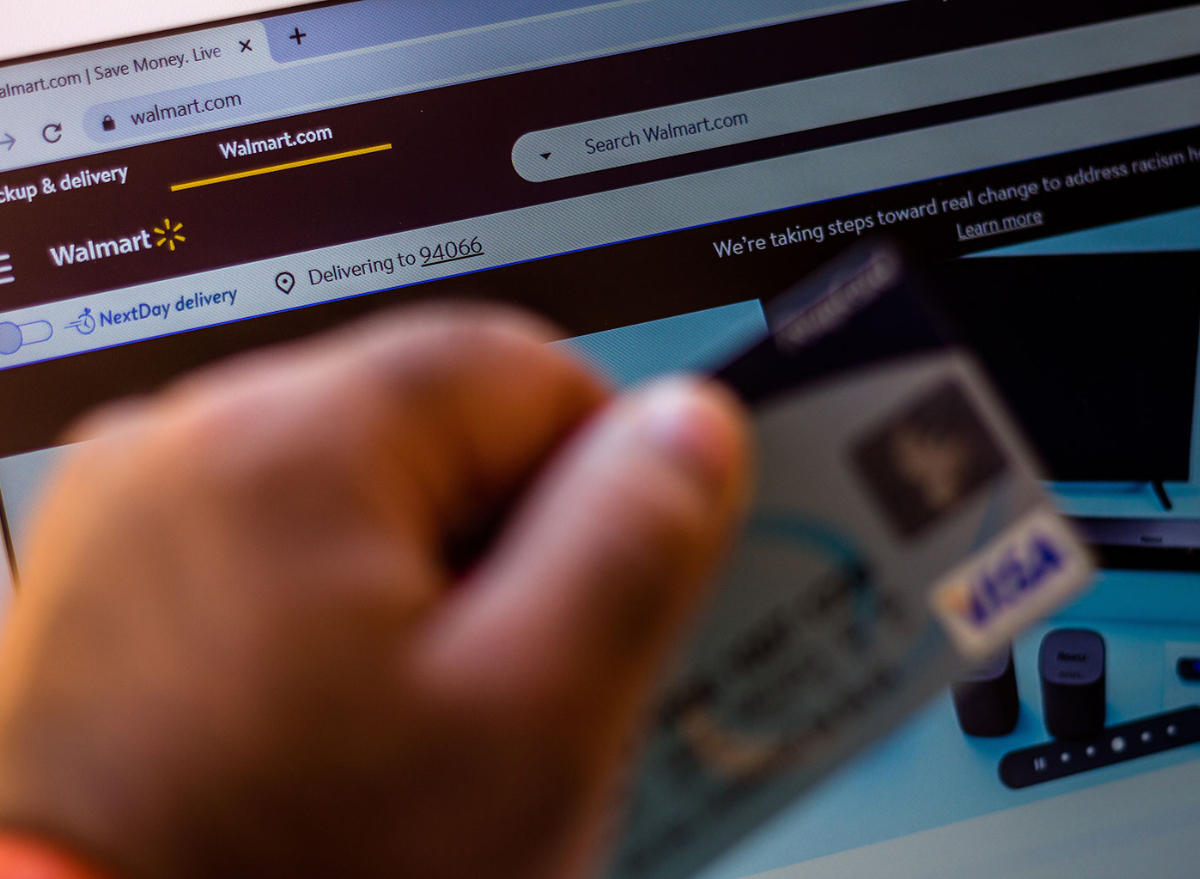 You might have never known, but in-store items typically feature a higher price than online items, including groceries. When you can snag the best deals from the comfort of your home, getting your groceries online never made more sense. Throw in free shipping on your first order and a slew of coupons available for free delivery, and you have a perfect digital grocery experience.
Take advantage of grocery pick-up.
If you live near a Walmart offering free grocery pickups, your weekly shopping couldn't get easier. Filling up a digital cart and snagging sales online feels effortless, but if you don't want to deal with a potential delivery fee, this option is made for you. Opt to pick your goods up curbside for free and let the shopping get done for you. This hack guarantees to offer the best of both worlds, saving time and money. Especially now that Walmart is getting rid of the in-store pickup towers.
Ask for a markdown on unmarked items.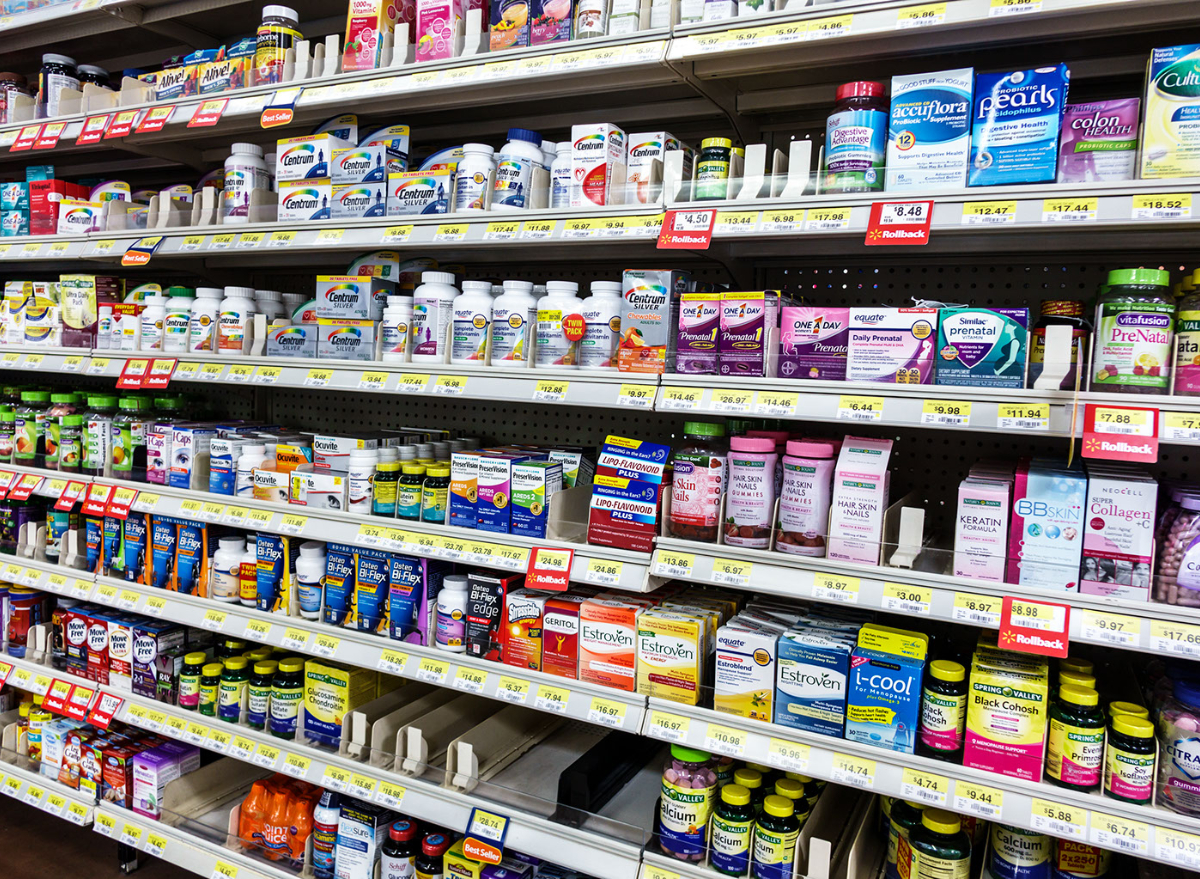 Just because an item doesn't have a price, don't assume you can't negotiate a discount. If it looks like the product hasn't been marked properly, ask an employee and see if you can help them price the item. Oftentimes, an item on the shelf won't appear in the store's inventory, and by inquiring, you can receive the product at a lower cost. Just remember to be friendly, or else this tactic might backfire!
Look for meat, dairy, and produce nearing "best by" dates.
Scouring the dairy aisles and bakery has its perks, including spotting the products that have just about hit their sell-by dates. These items offer up the biggest savings, as they typically receive a markdown to get them off the shelves as fast as possible. Even if you don't see a reduction in price on the item, ask an employee and sometimes they can also help further reduce the price a bit more.6254a4d1642c605c54bf1cab17d50f1e
Buy dented and save a bundle.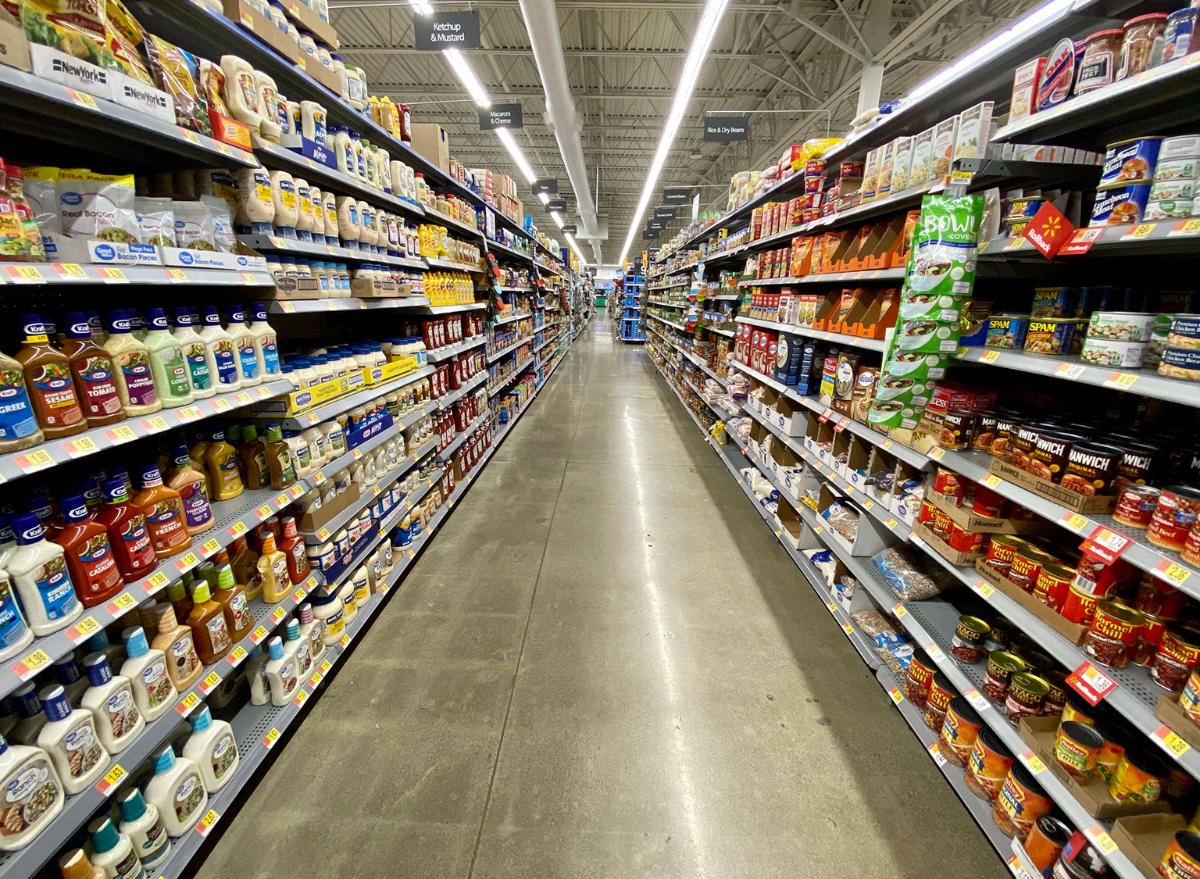 If you find a can or other product that seems to have some damage, you can request a price drop on the good from an employee. These items often have the same quality, and for taking a cosmetic hit, each good will make your wallet incredibly happy!
Use digital coupons to save a bundle.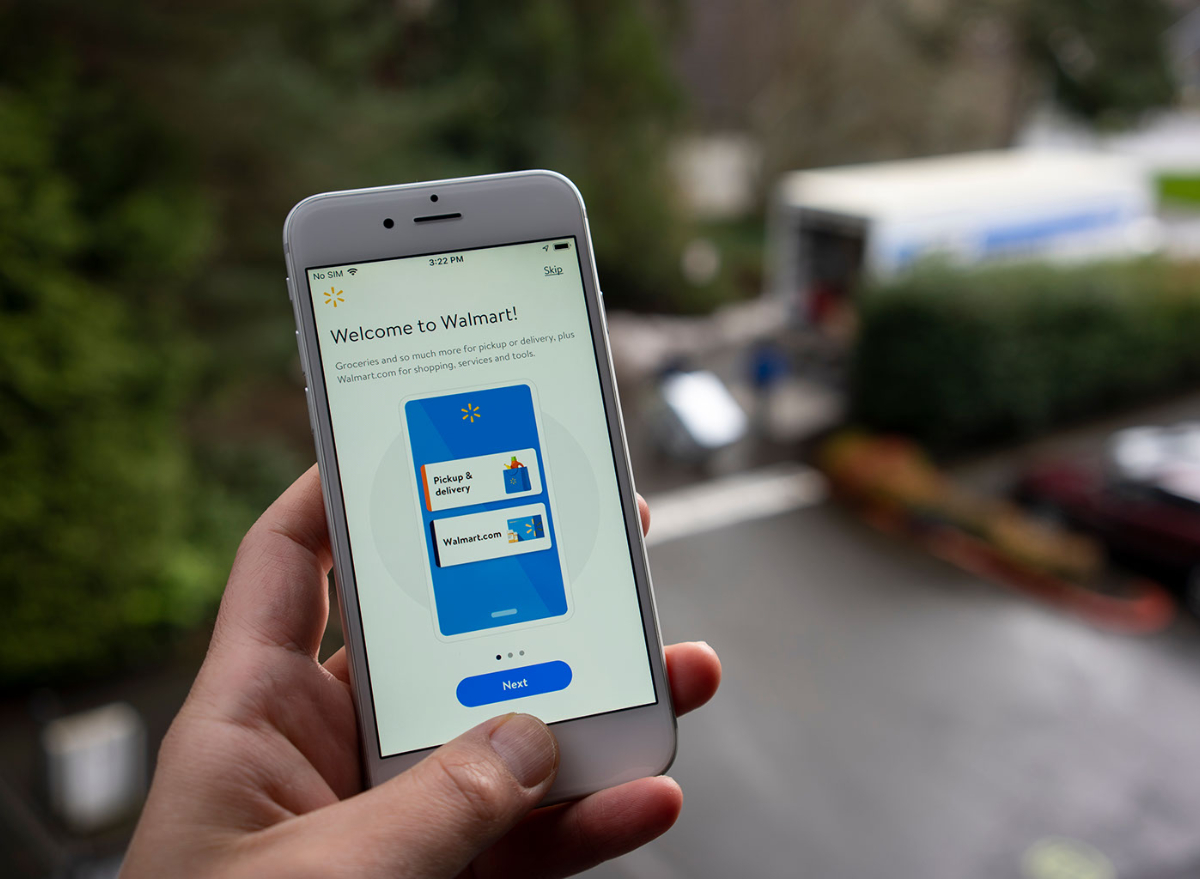 When it comes to checking out, everyone knows coupons save you a bundle. Many forget that Walmart offers a wide selection of special coupons for digital purchases that can shave a good portion off of your whole purchase. Checking out daily online deals and looking at major online shopping code websites can save you a ton the next time you want to rake in the savings.
Use competitors coupons for massive savings.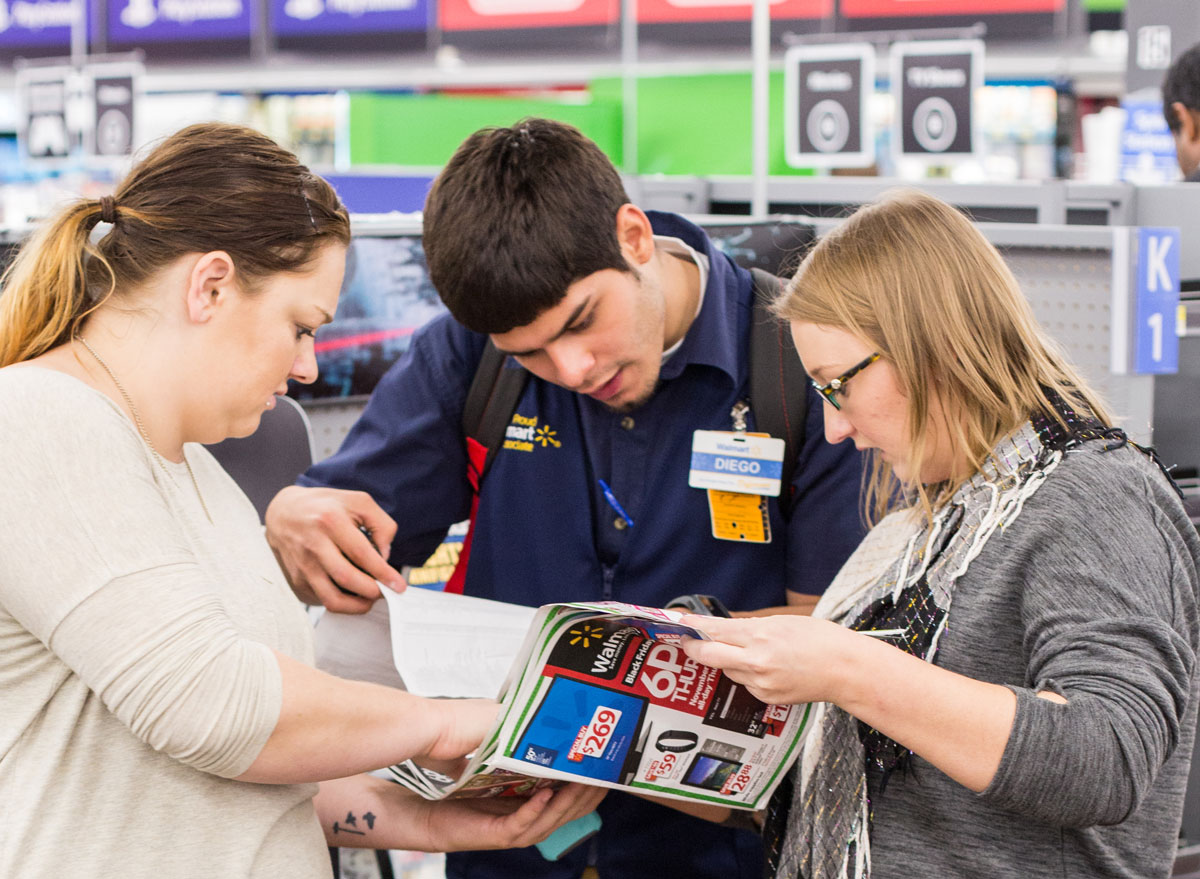 Everyone has heard of this hack, but how many of us actually go out of our way by bringing in competitor coupons to save some money at the register? Walmart still adamantly accepts any competitor coupons, but they also do something amazing that few other stores do—they offer overages. This means that if a product costs $1.97 and the coupon knocks $2 off the price, the remaining $0.03 gets put towards your entire bill, saving you even more. This game-changer of a hack can put you ahead of your weekly budget in any situation.
Use the Walmart app to catch savings.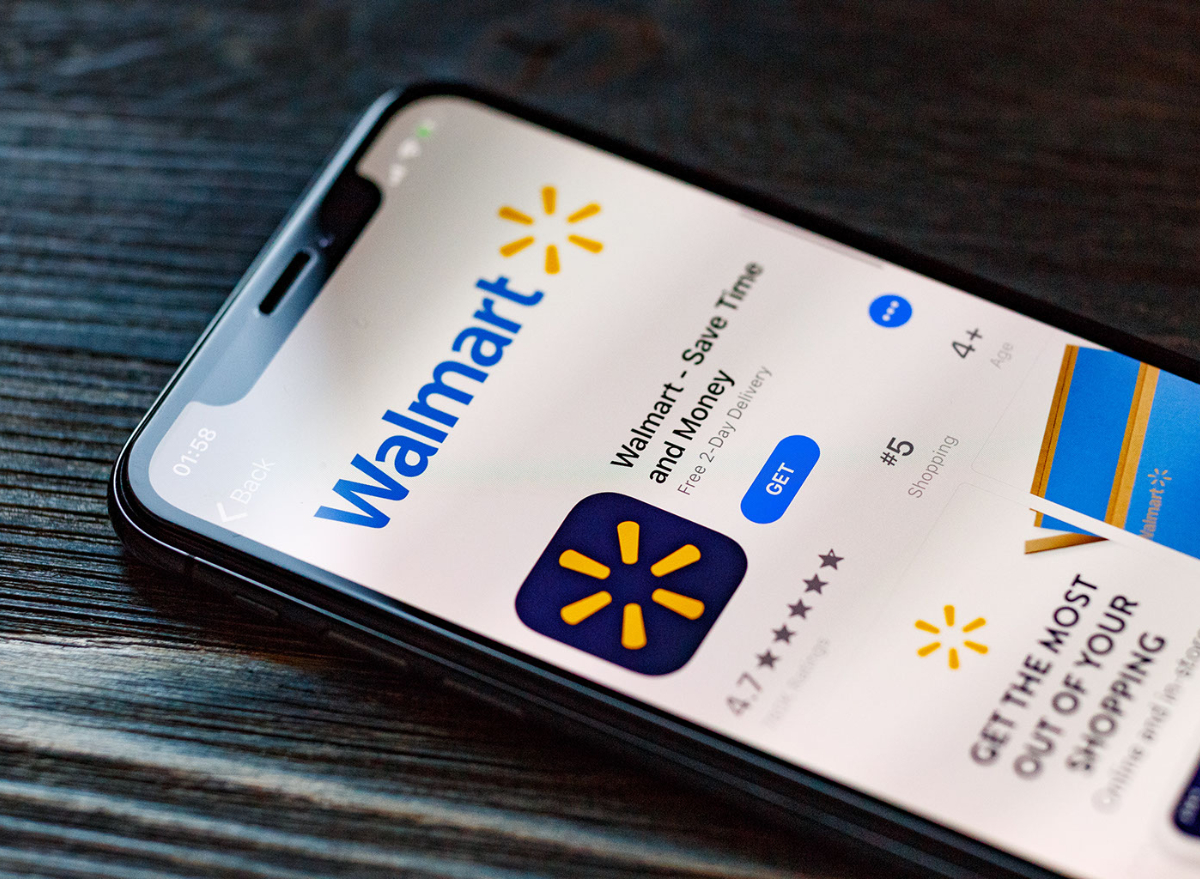 Everything feels more and more digital these days, but embracing technology offers up some of the best perks. By shopping with the Walmart App, you get key alerts through your device on which products have the highest markdown that day, in addition to receiving special promotions. If you want to shop as efficiently as possible, embrace this technological game changer and save the most during any in-person shopping experience.
For more grocery shopping tips, be sure to sign up for our newsletter.