5 Major Changes Walmart is Making Right Now
Here's what you need to know before you shop next.
Shopping now is a complete 180 compared to last summer, with many pandemic-era rules taken away as the number of COVID-19 cases fell and vaccinations rose. At Walmart, masks are not required for shoppers who are vaccinated, and regular hours have been restored, but the chain is still making even more changes.
Some are ones customers may not see right away and have to do with operations and supply, but others will affect the next trip you make to your neighborhood location. All the details are below. (And for all the info on what's popular at this grocery store chain, check out the 6 Best Groceries To Buy At Walmart Right Now.)
Walmart is reducing its carbon emissions.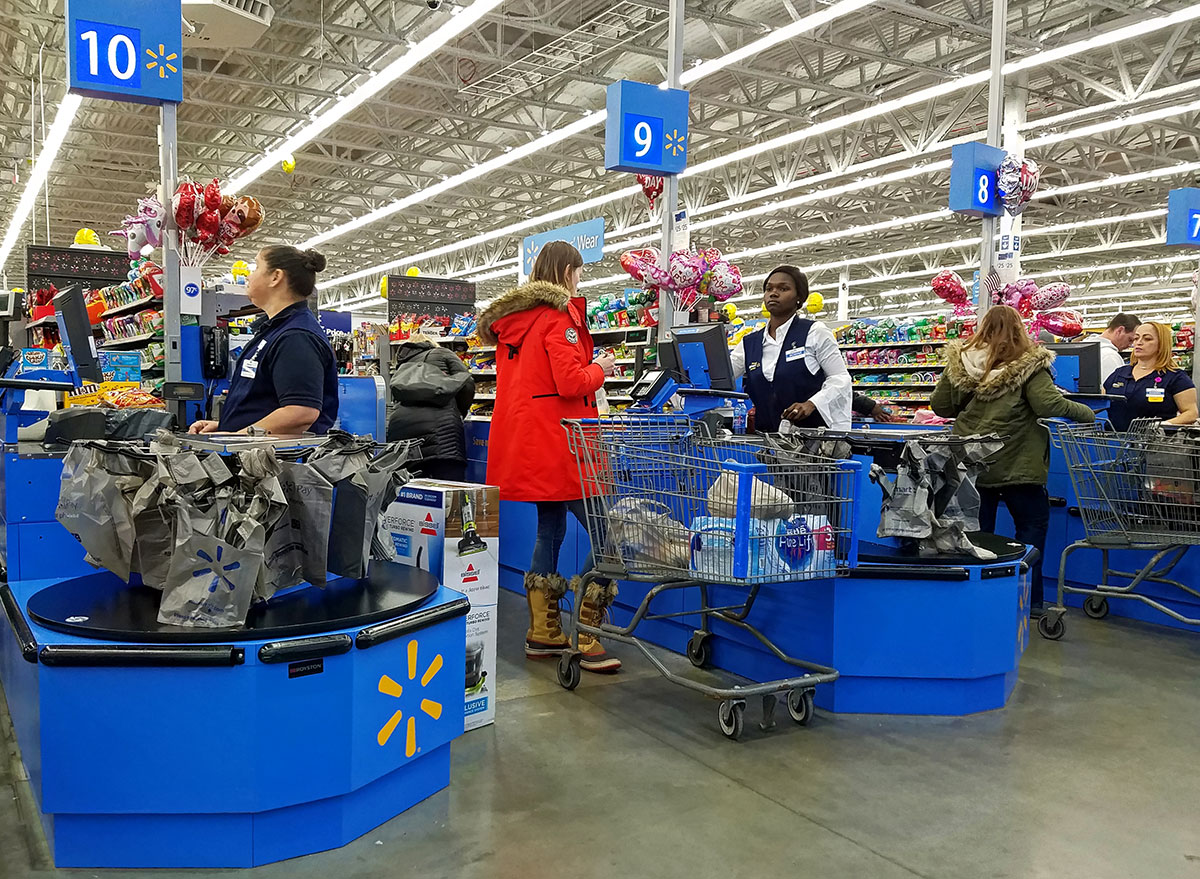 Walmart, along with the H&M group that operates the clothing store as well as Ikea, and the retail firm Kingfisher Plc. just launched Race to Zero, Sourcing Journal says. The sustainability initiative's goal is to limit global warming to 1.5 degrees Celsius, which is in accordance the guidelines written in the Paris Agreement.
The retailers are working to limit their greenhouse gas emissions to zero by 2050. Some of Walmart's sustainability goals also include:6254a4d1642c605c54bf1cab17d50f1e
Reaching 100% renewable energy by 2035.
Restoring 50 million acres of land and 1 million square miles of ocean by 2030.
Achieve zero waste in operations in the U.S. and Canada by 2025.
Related: To get all the latest Walmart news delivered right to your email inbox every day, sign up for our newsletter!
Walmart is using thicker plastic bags in more stores.
Even though it says it is committed to sustainability, some critics say the Walmart's use of thicker plastic bags in some areas with single-use plastic bag bans is taking advantage of a legal loophole. In Connecticut, Walmart is now offering customers the option of a plastic bag thicker than 4 mils, which is the thinnest the bags can be under the ban.
"We've been working for many years … to get the public away from this mentality where they need a plastic bag for every item they purchase at the store," Louis Rosado Burch, the Connecticut program director for the Citizens Campaign for the Environment told the Hartford Courant. "In reality, when you don't offer those bags people bring their own."
Walmart is stocking up on Xboxes.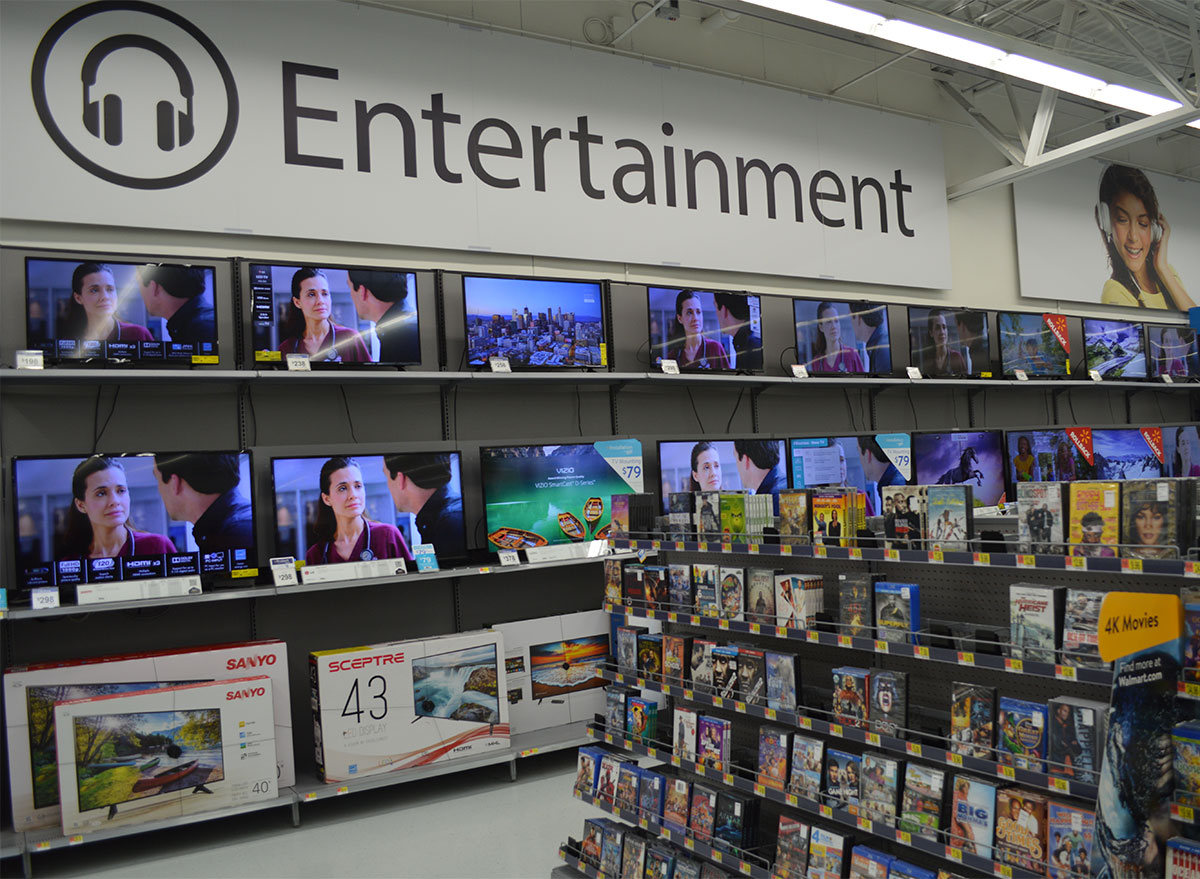 The supply of Xbox Series X inventory on July 1, Newsweek says, and for a little while, they were only $499. Now it's more expensive—the next-generation gaming system can be yours for over $700.
Walmart is offering new deals.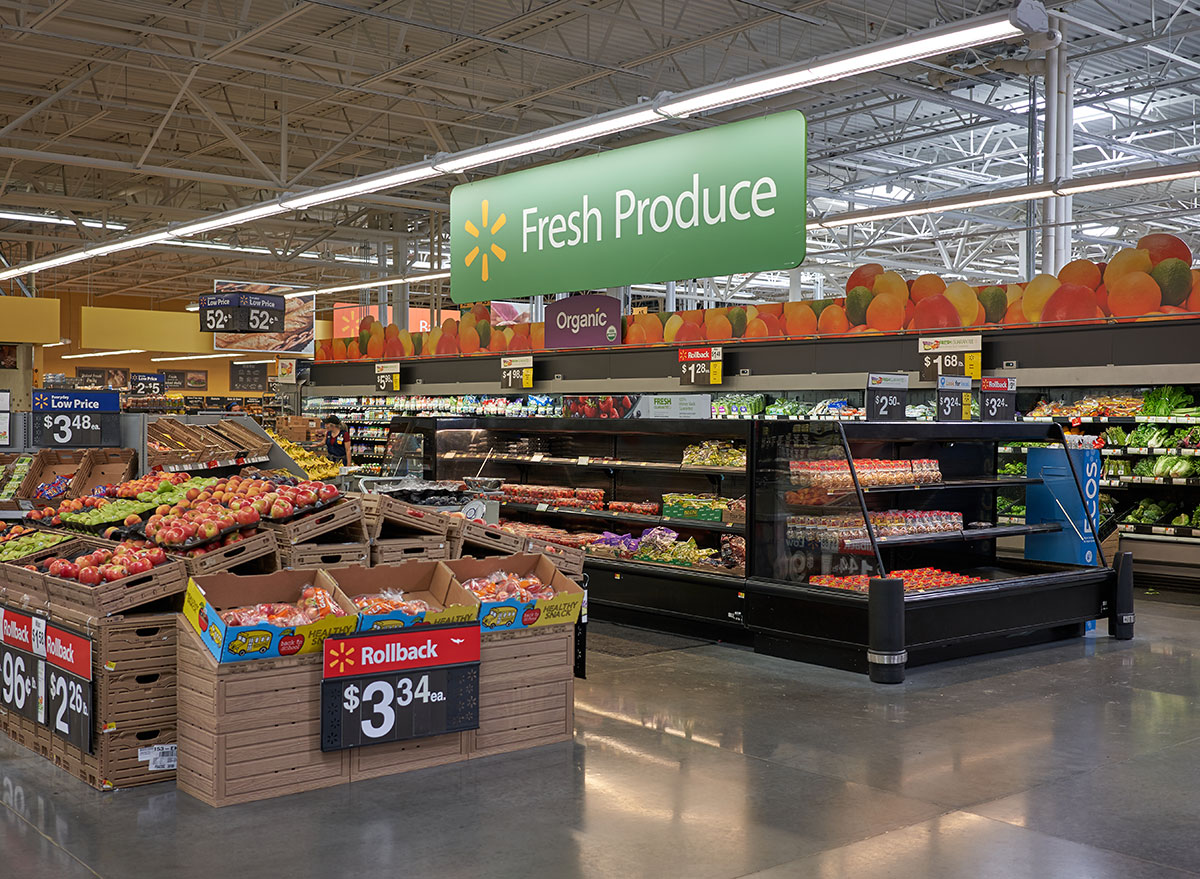 Walmart U.S. CEO John Furner recently outlined the chain's approach to getting shoppers in its doors this summer, and it involves a lot of deals. But in addition to Rollbacks and price cuts, Walmart just partnered with money-saving app Ibotta to offer up even more.
This app gives users money back by selecting offers and then scanning receipts. "Through this new program, Walmart customers will have access to hundreds of cash rebates on popular products, adding another dimension to the retailer's Every Day Low Price promise," Walmart says of the new partnership.
Related: 17 Surprising Foods You Can Buy at Walmart
Walmart will start selling its own insulin soon.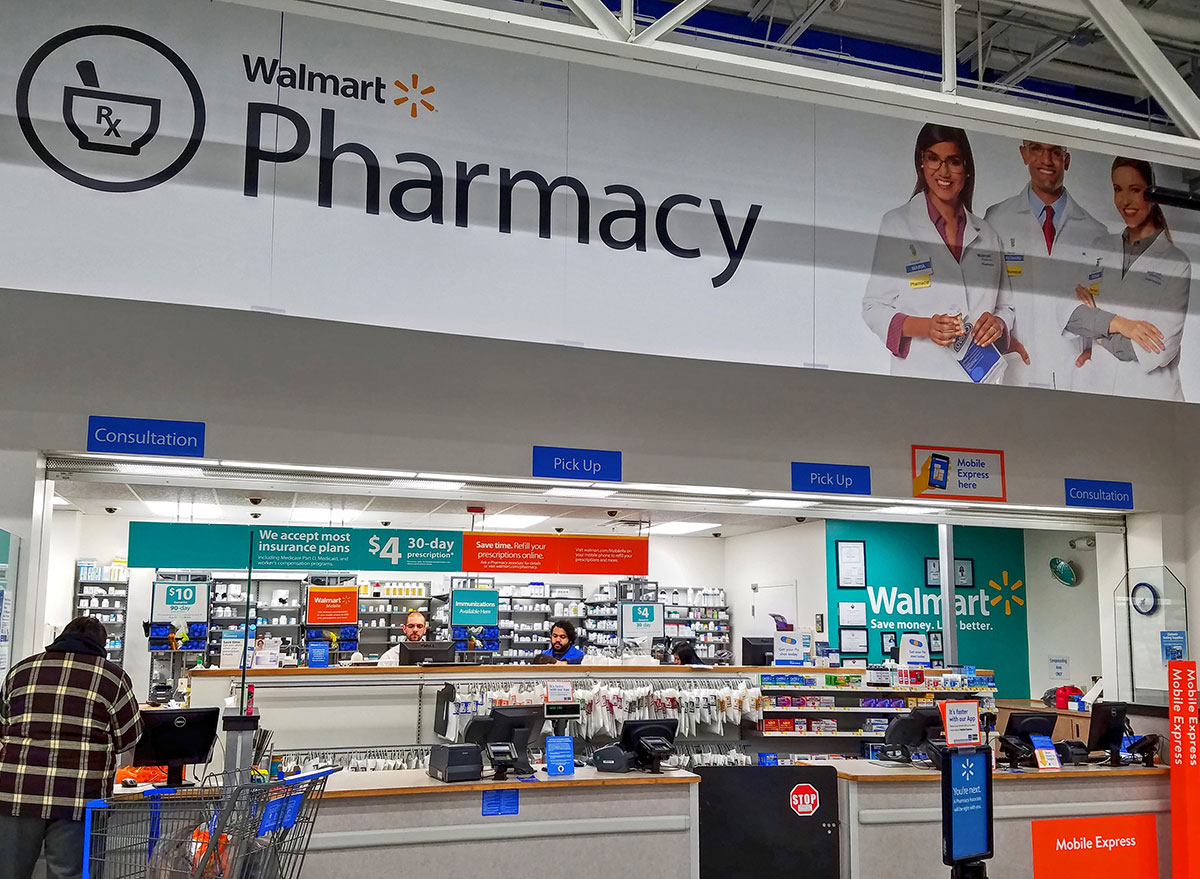 The first-ever private label insulin injection is coming to Walmart, the chain recently revealed. It will be available through the chain's private ReliOn brand for $72.88 for insulin vials and $85.88 for FlexPens. These savings are between 58 and 75%.
"We know many people with diabetes struggle to manage the financial burden of this condition, and we are focused on helping by providing affordable solutions," Dr. Cheryl Pegus, the executive vice president of Walmart Health & Wellness, says in the June 29 announcement. "We also know this is a condition that disproportionately impacts underserved populations."
For more on what's going on at Walmart, check out:
Amanda McDonald
Amanda has a master's degree in journalism from Northwestern University and a bachelor's degree in digital journalism from Loyola University Chicago.
Read more about Amanda