7 Ways You Should Buy Meat During a Meat Shortage
Plant closings due to COVID-19 have forced us to get creative with getting chicken, beef, pork, and poultry.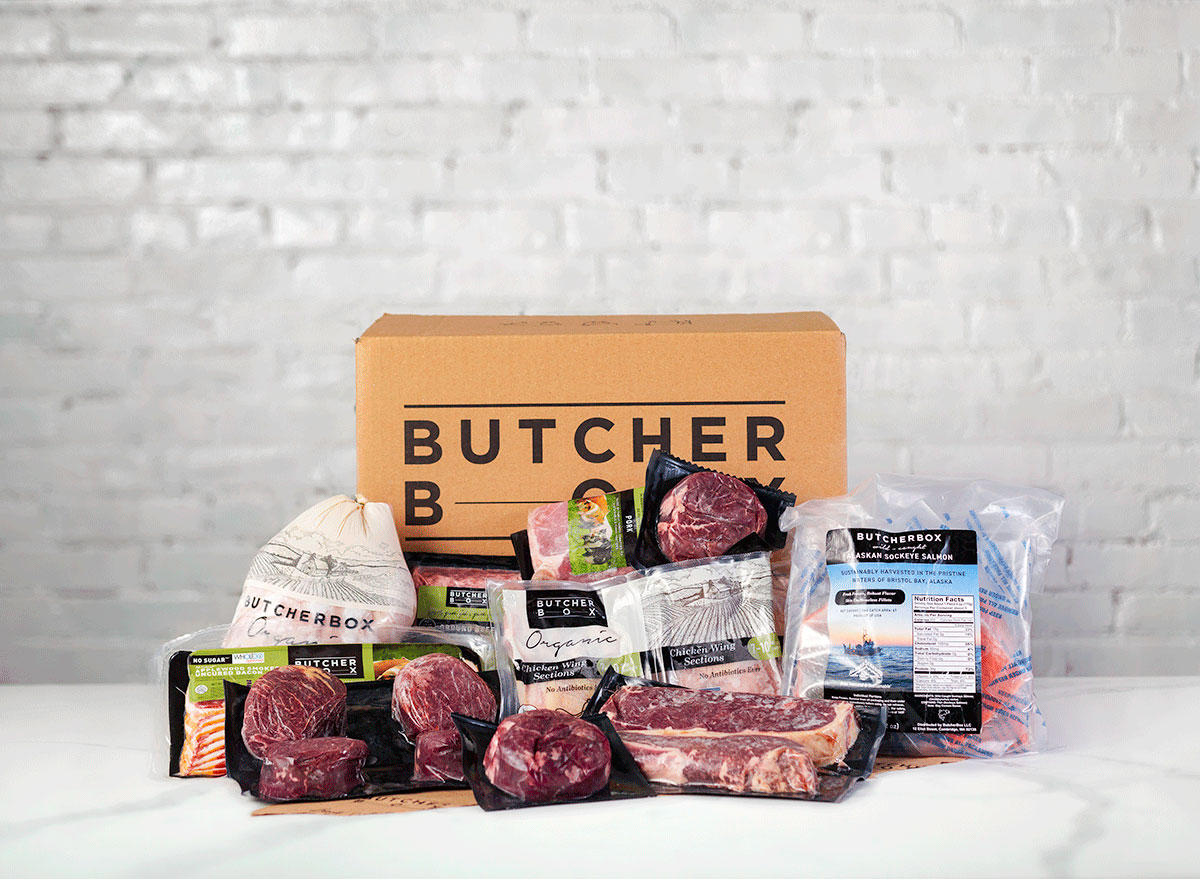 The coronavirus outbreak has closed to the closing of nearly 20 meat processing plants, and as a result, there is an increasingly loud alarm that America may very close to a meat shortage. The world's largest pork producer Smithfield Foods issued a dire warning, one that was similar to concerns aired by the Tyson Foods CEO and the Chair of the House Committee on Agriculture who warned we might be weeks away from no more pork.
Costco and Kroger's outlets have already limited fresh meat purchases, and many Wendy's has stopped serving burgers from their menus. There are many reasons why the food supply chain is so taxed by the coronavirus pandemic, but there are still ways to procure pork, beef and chicken, at least near term. If the meat shortage continues unabated, these options will most certainly dry up as well. But for the next few weeks, consider these alternative options to get your meat on.
Local farms are still a remarkably reliable way to procure beef, pork and poultry as they rarely serve and industrial-sized consumer base. Understand that concerns over lesser meat supplies have increased demand, and so the prices of locally raised meat—while almost certainly healthier for you—will likely cost you more money. Some local farms even allow the purchase of large quantities—like a side of beef—that they will store for you.
STAY INFORMED: Sign up for our newsletter to get the latest coronavirus foods news delivered straight to your inbox.
There are a bunch of subscription-based online meat delivery companies. Some have recently become waitlist-only due to a sharp spike in demand, but many of these companies still have supplies to order now. Check out the best subscription-based meat clubs here.6254a4d1642c605c54bf1cab17d50f1e
Your local butcher is like a terrific resource for purchasing meat depending on where you live. Why? Because while many butchers rely on some of the same supply chains that the grocery stores and restaurants, many also have their own local supply chains for more artisanal and grass-fed meat products. Again, the prices will likely be higher, and these supplies will eventually start to dry up. But short term? Go to your butcher.
Instead of driving an hour to a farm or ranch that sells their own meat, maybe try your local farmers market first? Most urban markets feature more than just locally grown fruit, vegetables and dairy products — many also feature a handful of stands selling locally procured meats.
Omaha Steaks might be the best-known online meat services, but there are plenty of others to choose from. These are different from the subscription-based clubs, as they take specific orders an ship in a dry iced-packed cooler. Most have plenty of supply of beef, pork, and poultry for the time being and is a good solution for meat, presuming you are okay with paying for shipping.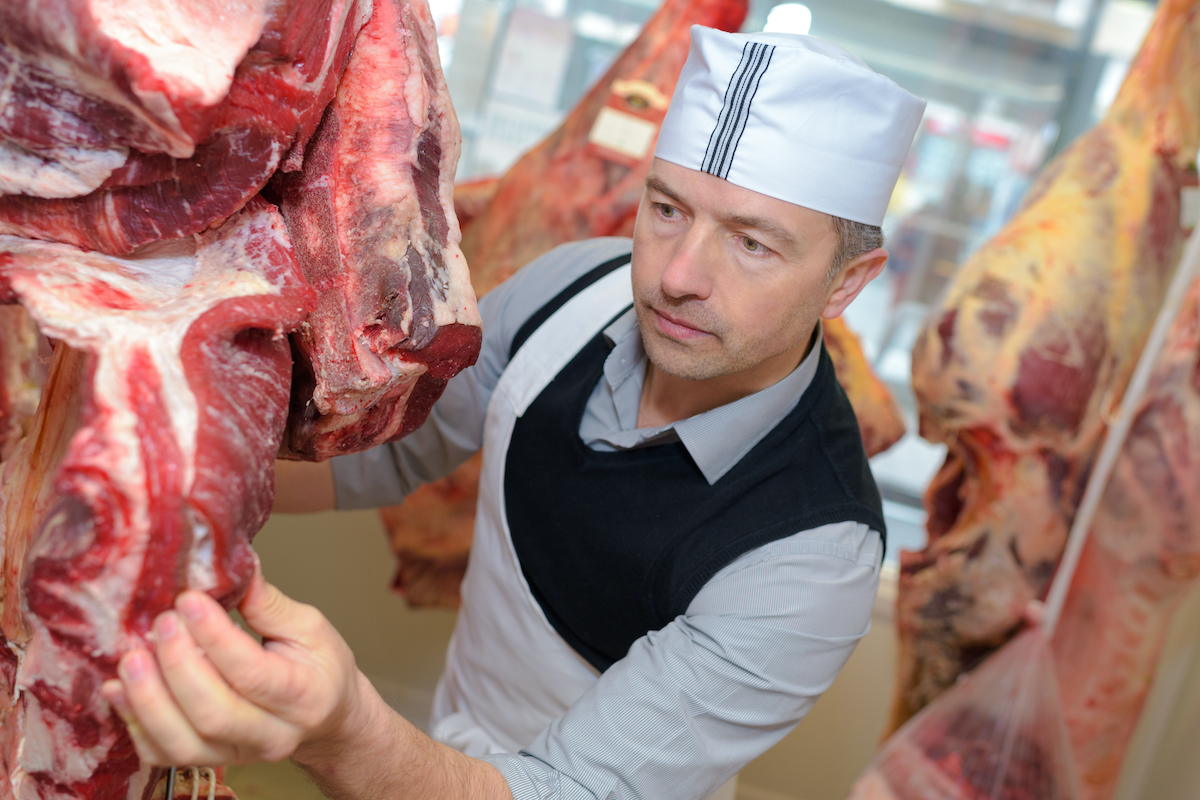 Until recently, restaurants across the nation have not been able to serve anyone. And while a handful of states have opened up dining in options, many coastal areas are still essentially locked down. To deal with the surplus of food supplies, many urban-based restaurant wholesalers have begun selling direct to consumers to avoid food waste and to recover some lost income due to COVID-19.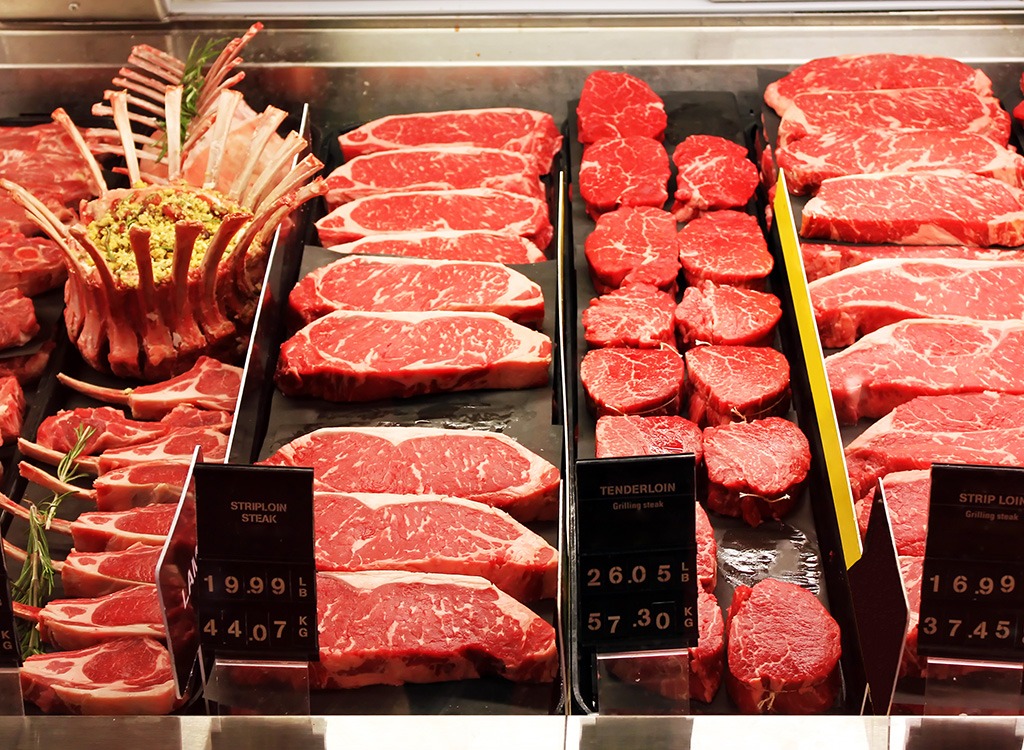 Your local supermarket and grocery store still probably has plenty of product in their meat cases. While the limit of fresh meat products will likely spread across the grocery chain landscape, right now (at least) there is plenty of meat supply. So while it is never a good idea to hoard or panic buy, now might be a good time to load up on ground beef, chops, and poultry to freeze for later.
READ MORE: 5 Packaged Food Companies with Workers Who've Tested Positive for COVID-19