I'm a Single Person Living in NYC—Here's What I Spend on Groceries In A Week
The cost of living in the city is expensive, here's how I handle my grocery shopping.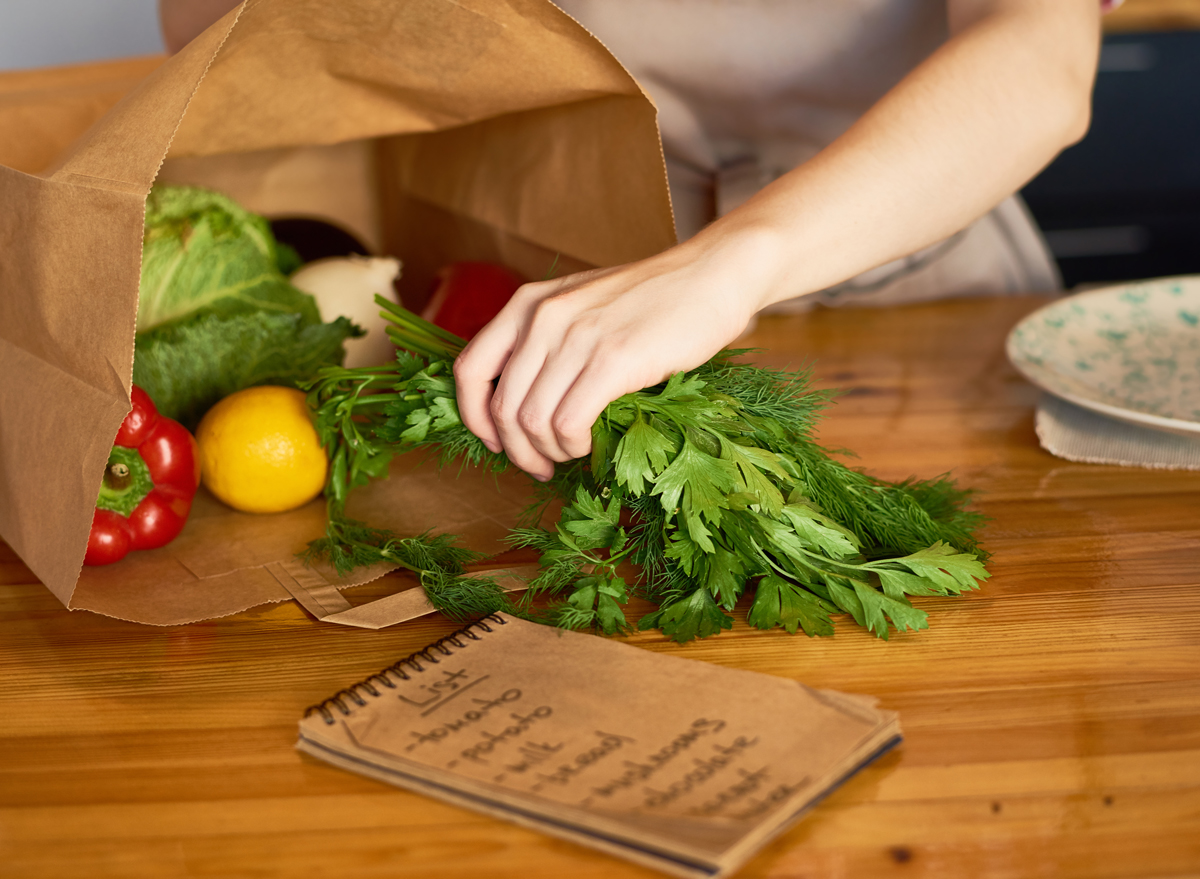 Moving to New York from Orlando, Florida was an adjustment in more ways than one. I learned how to navigate public transit and got used to life without a car, I learned to walk much more quickly and to get out of people's way on the sidewalk, and I learned that in general, the cost of living is much higher than what I'd been used to.
The thing about living in NYC is that you may feel like you're in line with your budget, but then you leave the house and with the snap of a finger, you've just spent almost 30 more dollars.
One of the biggest financial adjustments I had to make when moving here is how much money I was giving myself to spend on groceries. As a single person living in New York, groceries can get rather expensive, and it's still something I'm trying to figure out almost three years later.
Here's what an average grocery shopping experience looks like for me here in New York City.
How I get my groceries in NYC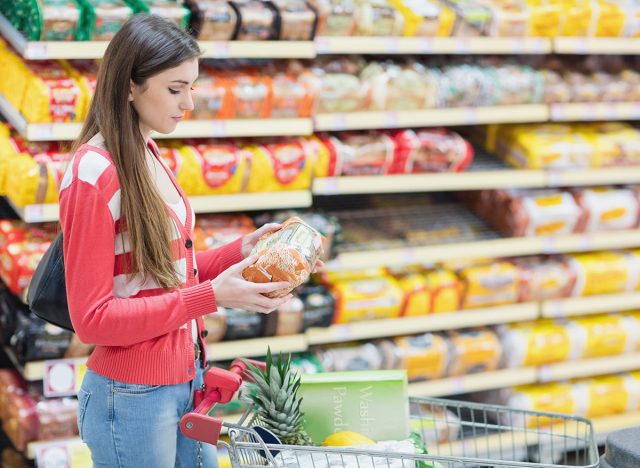 There are many different ways to get groceries here in the city, something hugely different from my experience in the suburbs of Florida. These different grocery experiences all have pros and cons, which are helpful to know when trying to figure out where to go during the week.
Trader Joe's
Trader Joe's is by far one of the most affordable ways I get my groceries in NYC. For me, it's only a couple of stops away on the subway, so it isn't too inconvenient. But with only 12 total locations between Manhattan and Brooklyn, Trader Joe's isn't easily accessible to many neighborhoods. In fact, many people have spoken up about Trader Joe's and other similar types of grocery stores contributing to "The Grocery Gap," a term used to describe how these stores don't exist in lower-income neighborhoods.
Larger neighborhood stores like Food Town and Bravo
There is a Food Town location a few blocks from my house, as well as multiple Bravo locations within walking distance. These stores are the largest grocery stores I've seen in New York (aside from Costco), so I'll go here when I want a large variety of options. When it comes to price, these stores are cheaper than other neighborhood markets, but I'll still end up spending more here than if I were to go to Trader Joe's.
Gourmet markets
There are plenty of gourmet markets on every corner in NYC. These are smaller than your average grocery store and are catered to a higher-income crowd. I try to avoid these whenever I can since sometimes a carton of eggs can run close to $8!
When I first moved to NYC, I made the mistake of trying to get a week's worth of groceries at one of these, only to find out in the checkout line that my total was close to $150. Now, I leave these markets for very last-minute necessities if I need to run around the corner for one or two emergency items.
Bodegas
Bodegas are perfect for an early morning BEC (that's a Bacon, Egg, and Cheese) and a cup of coffee, or a late-night mac n' cheese run after a night out. But these corner stores are all also perfect for when I need last-minute coffee creamer or a tube of toothpaste.
Delivery services like Gorillas
Gorillas has been both my favorite and least favorite NYC discovery in the past six months. It's my favorite because this grocery app can have groceries to your doorstep in 15 minutes from the time you order. It's my least favorite because they obviously have to charge a pretty penny for the convenience of this service.
What I spend in a week on groceries in NYC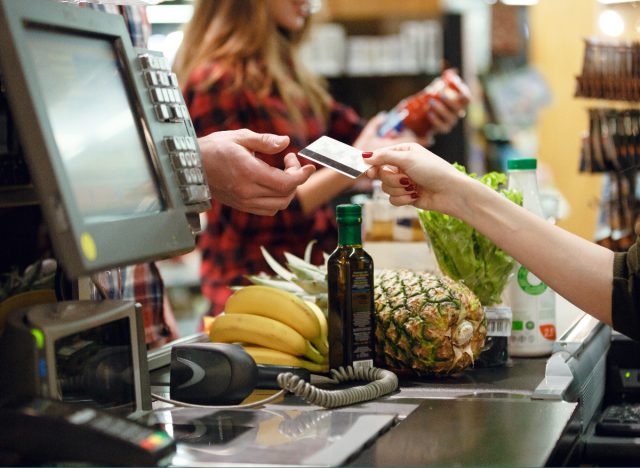 The way that I buy groceries truly depends on the week and what I have going on in my day to day. But one constant theme in my grocery shopping as a single person in New York is that I have to grocery shop multiple times a week. This may not be the case for everyone, but for me personally, I've found that if I try to shop for the entire week ahead, my food always goes bad before I can finish it. Because of this, I probably go to the store about 2 or 3 times on average per week. For the first week of November (10/31-11/6), here's what I spent on groceries.6254a4d1642c605c54bf1cab17d50f1e
Trader Joe's run on Monday: $40.50
I started my week with a trip to Trader Joe's. One thing that I always have to consider with a TJ's run is that since I have to walk and take the subway, I have to make sure I can fit my groceries into no more than two bags. So, after grabbing some essentials like vegetables, rice, fruit, chicken, and fish, I made sure to treat myself to some of my TJ faves like their plantain chips and dark chocolate peanut butter cups.
Local market on Thursday: $32.75
As I mentioned earlier, I try to avoid shopping at these stores when I can because of the price point. However, this was an exceptionally busy week, so I needed a quick grocery run to get me by.
I ended up buying eggs, salmon, a few vegetables, and mayonnaise, which brought me to a painful total of $32.75 for just a handful of items.
Gorillas order on Sunday morning: $19.50
This was a mistake on my end because I should have picked up coffee beans when I was out at the store during the week. I woke up early on Sunday after a late night out on Saturday and desperately needed coffee, but I was out of beans. I decided to pull a bit of a lazy move and order beans on the Gorillas app, which brought me to a total of $19.50 after tip.
My grocery total for the week: $92.25
On average, I'd say that I usually spend a bit less than this on weekly groceries, but this is the reality for busier weeks when I don't have time to plan ahead. If you can prepare, use your time wisely, and avoid last-minute coffee orders on a Sunday morning, you can probably keep your groceries at a decent price here in NYC.