6 Best Weight Loss-Friendly Snacks at Trader Joe's, According to a Nutritionist
Help support your health goals by taking a trip to TJ's and grabbing these delicious snacks.
With alarming statistics about how many calories Americans get from snacks each day (one-fourth of our daily intake, to be exact), it's easy to believe you should nix snacking altogether if you're trying to lose weight.
Still, there's plenty of evidence that supports snacks as a healthy aid in weight loss efforts. For starters, the right munchies can keep you from getting ravenously hungry between meals (which often leads to overdoing it when you eventually do eat). Plus, healthy snacks can add to your daily total of critical nutrients.
And surprisingly, research shows that the average number of daily snacks isn't different between people who are obese, overweight, or at a normal weight, which is an indicator that it's not necessarily eating snacks that makes a difference to your weight, but the content of your mini-meals.
As a nutritionist, one of my favorite spots to seek out tasty weight loss-friendly snacks is Trader Joe's. Among their unique selection of products are nutritious treats high in fiber and protein, and low in calories.
If you're working toward a weight loss goal, here are 6 snacks to toss in your little red cart. It's also important to note that some of the items listed below can be found on the Trader Joe's website, but others may only be in certain stores. Head to your local TJ's to see which ones are in stock near you.
And after that, don't miss our best weight loss snacks of 2022.
Lundberg Family Farms Organic Whole Grain Brown Rice Cakes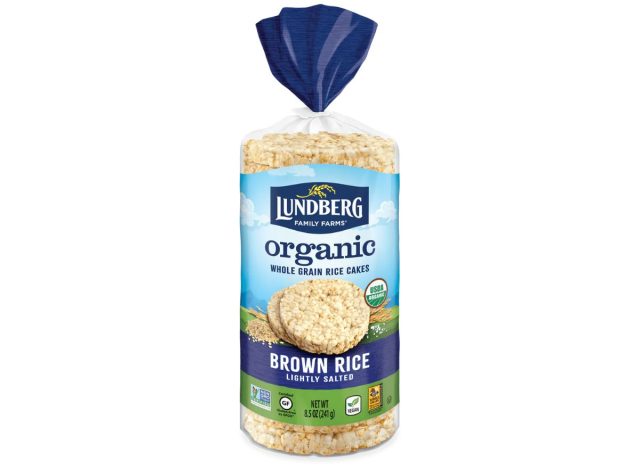 Sometimes all you need is a little something to tide you over until mealtime. When you're not super hungry, a 70-calorie brown rice cake from Lundberg Family Farms might do the trick. Each crunchy cake loads you up with whole grains, which some studies have associated with a lower BMI.
The other upside of this low-calorie nibble? It's a nice, sturdy size, which can give the sensation of higher satiation. And if you'd like something more substantive, rice cakes also make the perfect vehicle for protein-rich toppings like peanut or almond butter, Greek yogurt, or tuna salad.
Trader Joe's Cheese, Spinach & Kale Egg Bites
In the morning—or any time of day—Trader Joe's Cheese, Spinach & Kale Egg Bites are the definition of weight loss-friendly convenience. A two-bite package has just 150 calories, yet manages to pack in 12 grams of protein. Protein's satiation factor is a major friend to weight loss, as it promotes feelings of fullness more than carbohydrates or fat.
Trader Joe's Dry Roasted & Salted Pistachios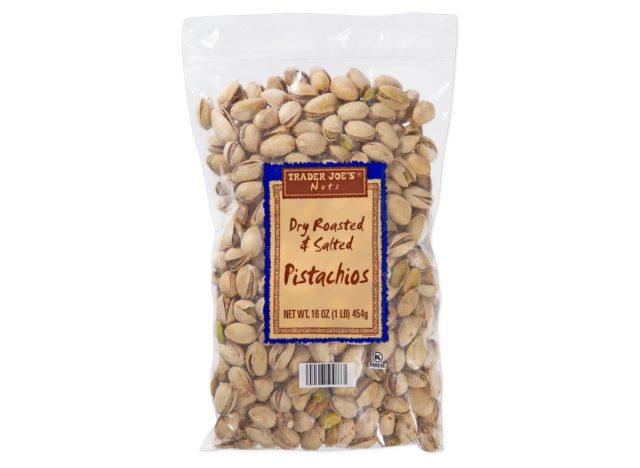 Did you know that people who eat nuts regularly are less at risk of obesity? A 2019 study on over 89,000 people found that increasing nut intake was associated with less long-term weight gain.6254a4d1642c605c54bf1cab17d50f1e
Pistachios might be an especially excellent nut for slimming down. Research from 2020 (which, it's worth noting, was funded by the American Pistachio Growers) revealed that adding pistachios to a behavioral weight loss program resulted in both healthier weight and lower blood pressure. To enjoy your pistachios with a little extra flavor, try a handful of Trader Joe's Dry Roasted & Salted Pistachios at snack time.
Trader Joe's Pumpkin Overnight Oats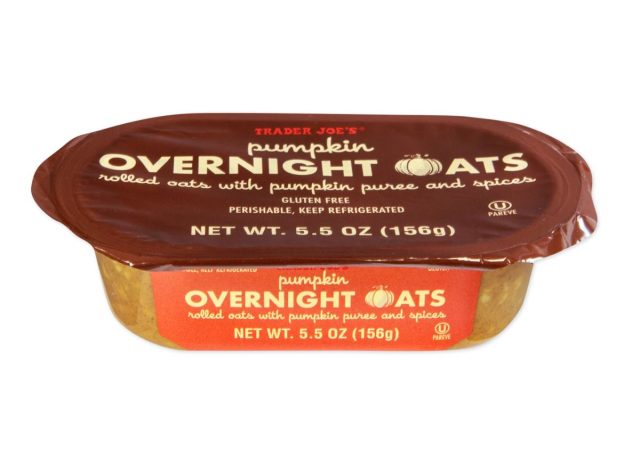 Granted, you may associate oatmeal with breakfast time, but TJ's individually packaged Pumpkin Overnight Oats are a great snack any time of day. Their ingredient list reads like something you'd whip up in your home kitchen with oats, dates, pumpkin puree, almond butter, salt, and spices. Meanwhile, the whole container clocks in at just 200 calories, with 6 grams of fiber and a respectable 5 grams of protein.
Peanut Butter Chocolate RX Bar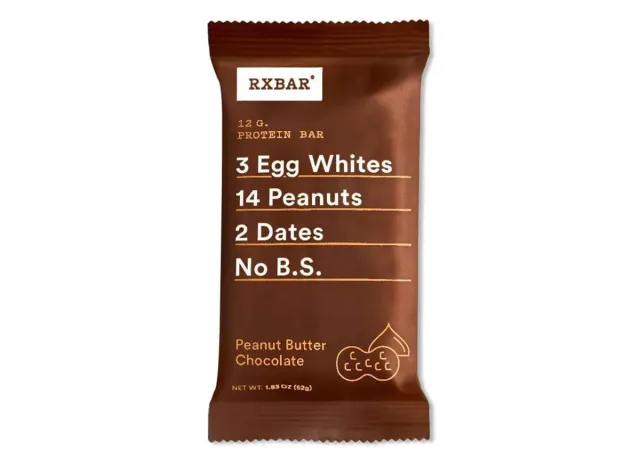 Nestled in among Trader Joe's proprietary branded granola bars, you can often find RX bars. These all-natural date and nut snacks come in a variety of appealing flavors. I'm partial to the peanut butter chocolate version, both for its classic flavor combination and the fact that it has 5 grams of fiber, 12 grams of protein, and no added sugars.
Trader Joe's Mini Peppermint Meringues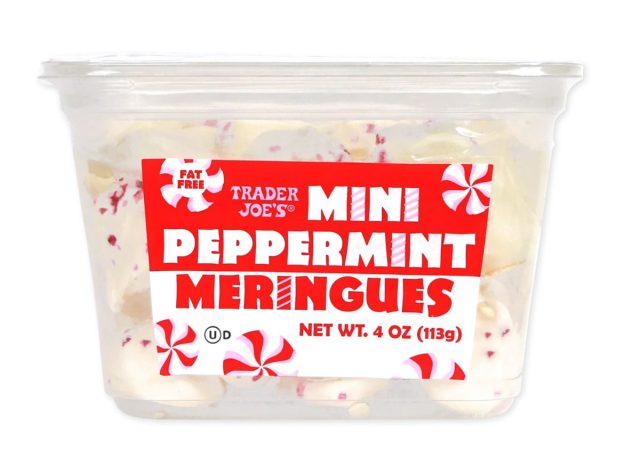 When you need just a little something sweet after dinner, grab a Trader Joe's Mini Peppermint Meringue. Even though these airy little cookies are pretty high in added sugars (19 grams per serving), as far as desserts go, you could do a lot worse for weight loss. Eleven of these crunchy treats melt in your mouth for just 80 calories and 0 grams of fat.
If you're trying to lose weight in a healthy, sustainable way, having healthy snacks throughout the day can help you achieve your goals and keep you feeling full and satisfied. So, head over to your local Trader Joe's to see which snacks you can find.
Sarah Garone, NDTR
Sarah Garone, NDTR, is a registered nutrition and dietetic technician, and a health, nutrition, and food writer.
Read more about Sarah