The Weirdest New Foods of 2021 So Far
A brownie-based cereal is a bit much...
It's safe to say that 2021 has been a rather interesting year so far. It's been just as unconventional of a year as 2020 was, but there is one thing we can always count on—food to help get us through it all. And like any other year, 2021 has seen its fair share of new food products during these first few months. Some are, dare we say, rather questionable. Frankly, they're a bit weird. But hey, weird just means they're a bit out-of-the-box, and that makes them all the more intriguing.
To give you a better idea of exactly which foods have caught our attention, we rounded up some of the strangest new foods of 2021. They are making a splash, that's for sure! After uncovering these gems, if you then want to take a bit of a trip down memory lane, head on over to the 15 Classic American Desserts That Deserve a Comeback.
Pop-Tarts Peach Cobbler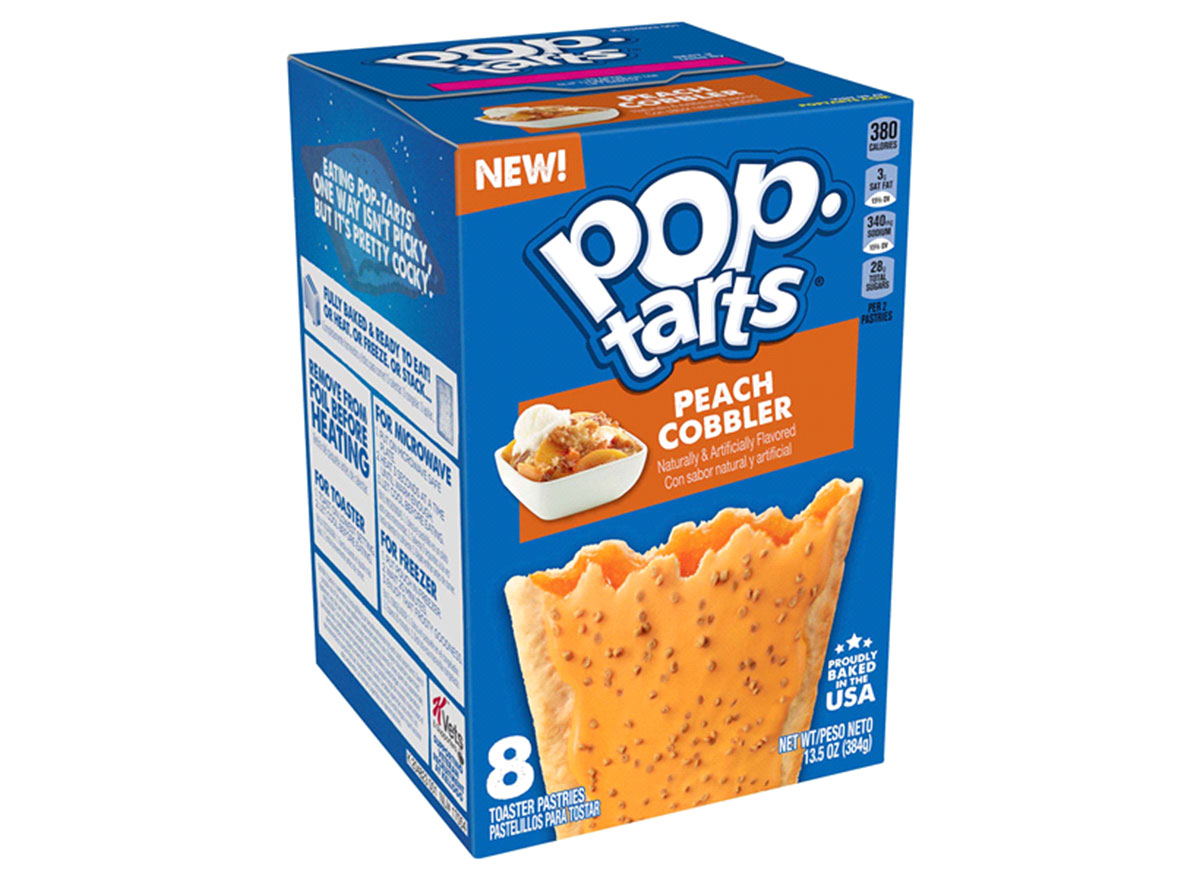 Pop-Tarts have always had a tendency of going over-the-top when it comes to flavor offerings. A 2021 flavor that seems rather random is Peach Cobbler. It's said that "each pouch delivers the sweet peach cobbler flavor, delectable pastry crust, irresistible frosting, and gooey filling." But why not just eat a peach cobbler that has, you know, actual peaches in it? Just a thought…
Pepsi X Peeps
We don't ever recommend drinking any type of soda here, but Pepsi went ahead and joined forces with Peeps and that got our attention. The soda company is offering up a "limited batch of its first-ever marshmallow cola." So yes, that means one sip and you're going to taste Pepsi and Peeps together in a can. We already have a sugar rush just thinking about it!
Jet-Puffed Burnt Marshmallows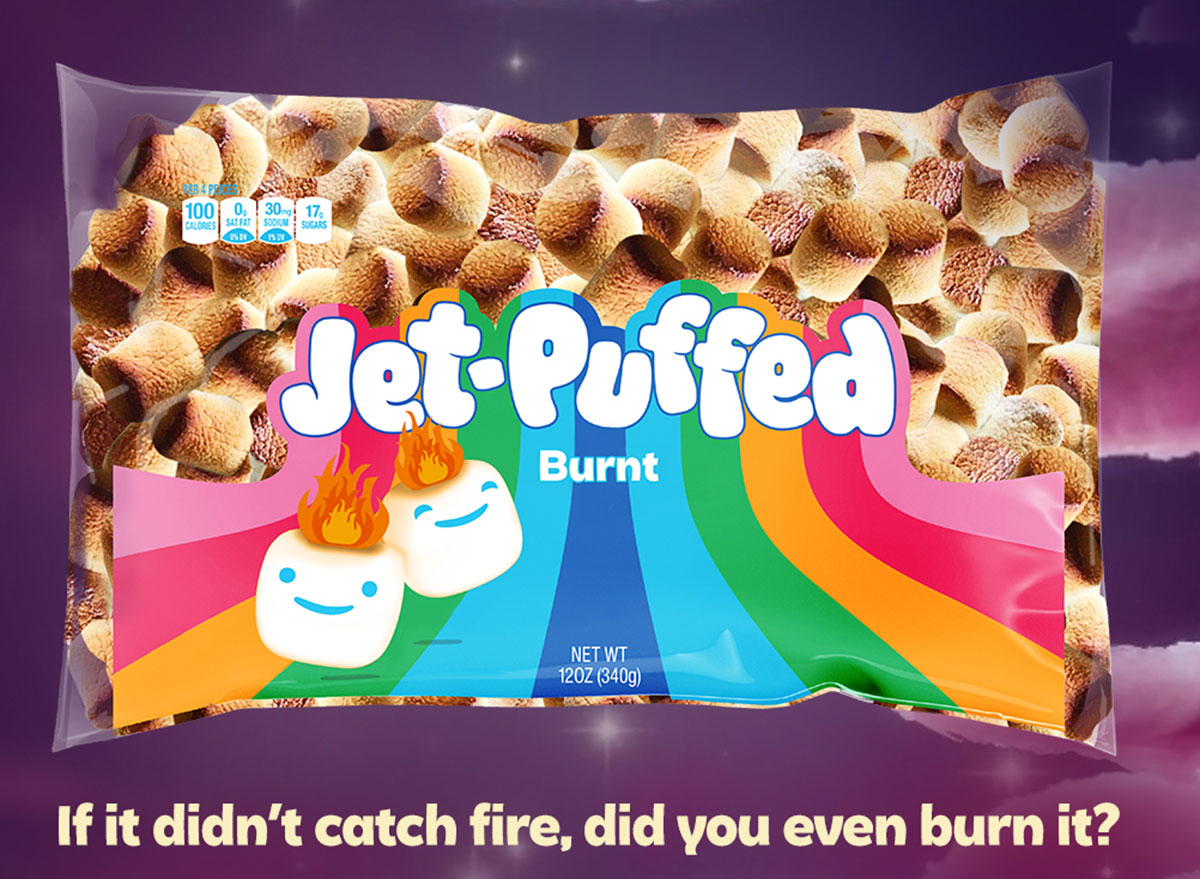 The marshmallow is an essential ingredient when you're making s'mores. And getting to roast it to your liking is part of the fun before you smush it between a piece of chocolate and some graham crackers. Well, Jet-Puffed went ahead and burned the marshmallows for you! A convenience—yes. An unexpected food—yes, that too.
Pringles Wavy MOA Burger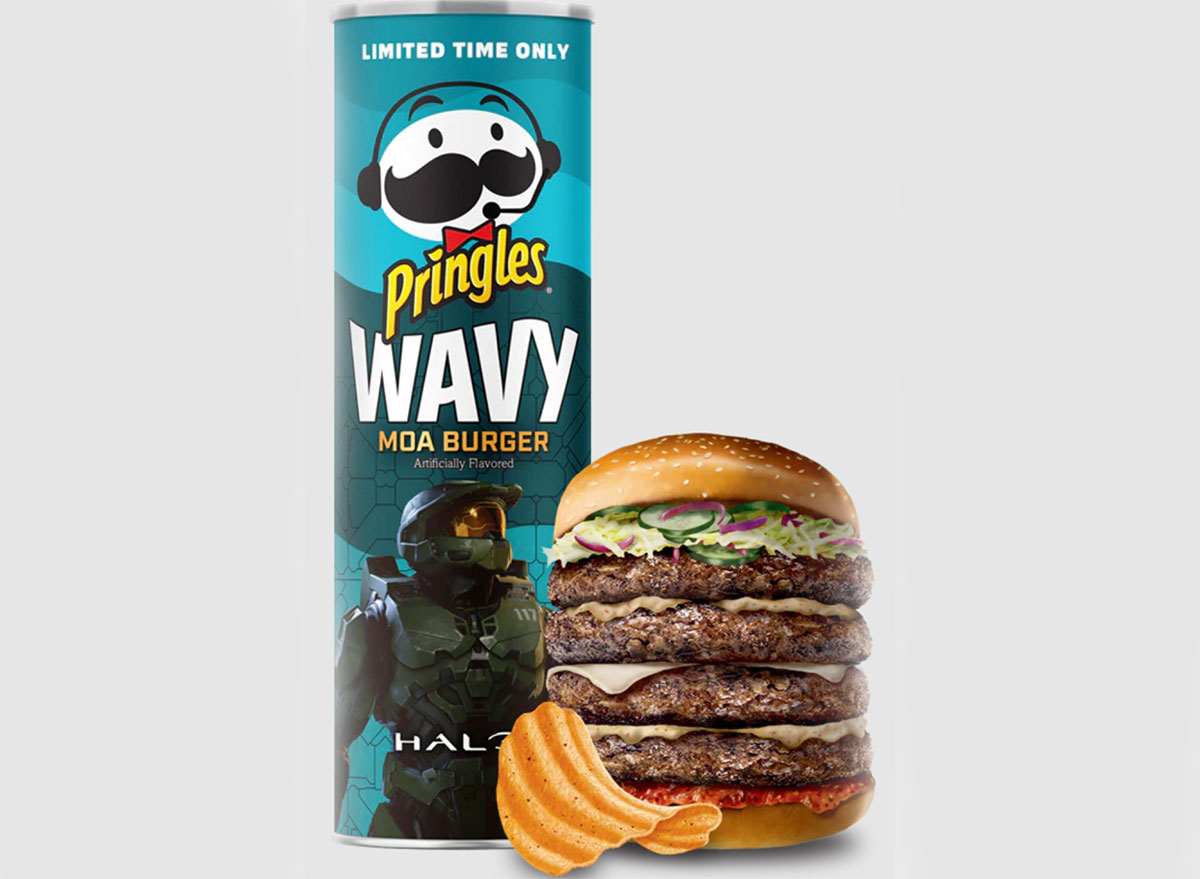 Pringles teamed up with the video game Halo to create a new, limited-edition chip flavor. The Moa Burger chip brings to life the food from the Halo universe and is said to be the flavor of the Moa bird, a delicacy those who live on the planet where the game takes place often eat. Since, you know, this isn't a real place, Pringles was able to get a little creative here. The chips—which are said to have a think wavy texture—are described to have a blend of flavors including garlic, sweet ginger, savory beef, chili pepper, and red pepper.
Dunkin' Iced Coffee Jelly Beans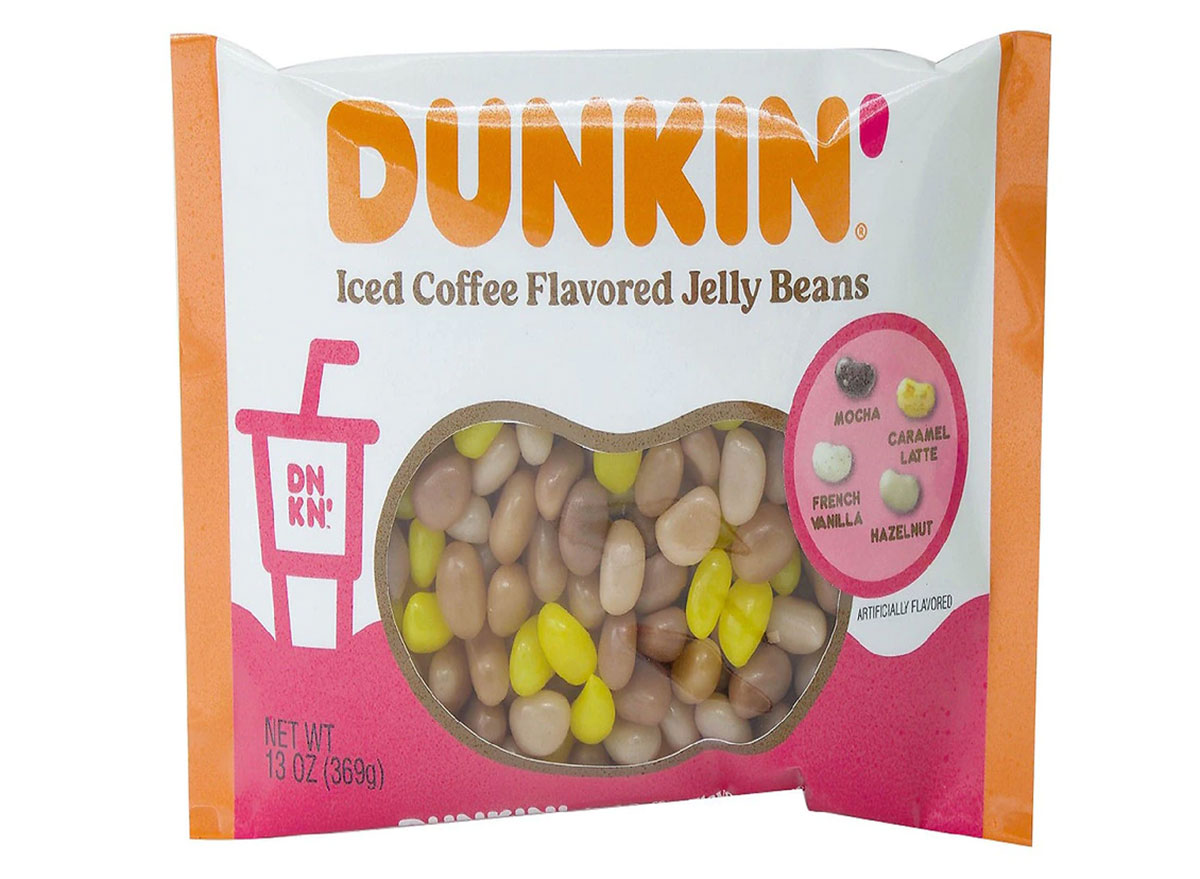 If you're tired of sipping on some Dunkin' coffee, you can now eat it. Sort of. Dunkin' went ahead and created jelly beans that are the flavors of popular coffee drinks, including French Vanilla, Mocha, Caramel Latte, and Hazelnut. They're being sold exclusively at Walgreens for a short time, so you'll want to stock up if they're calling your name.
Looking for more helpful tips? Sign up for our newsletter to get daily recipes and food news in your inbox!
Little Debbie Cosmic Brownies Cereal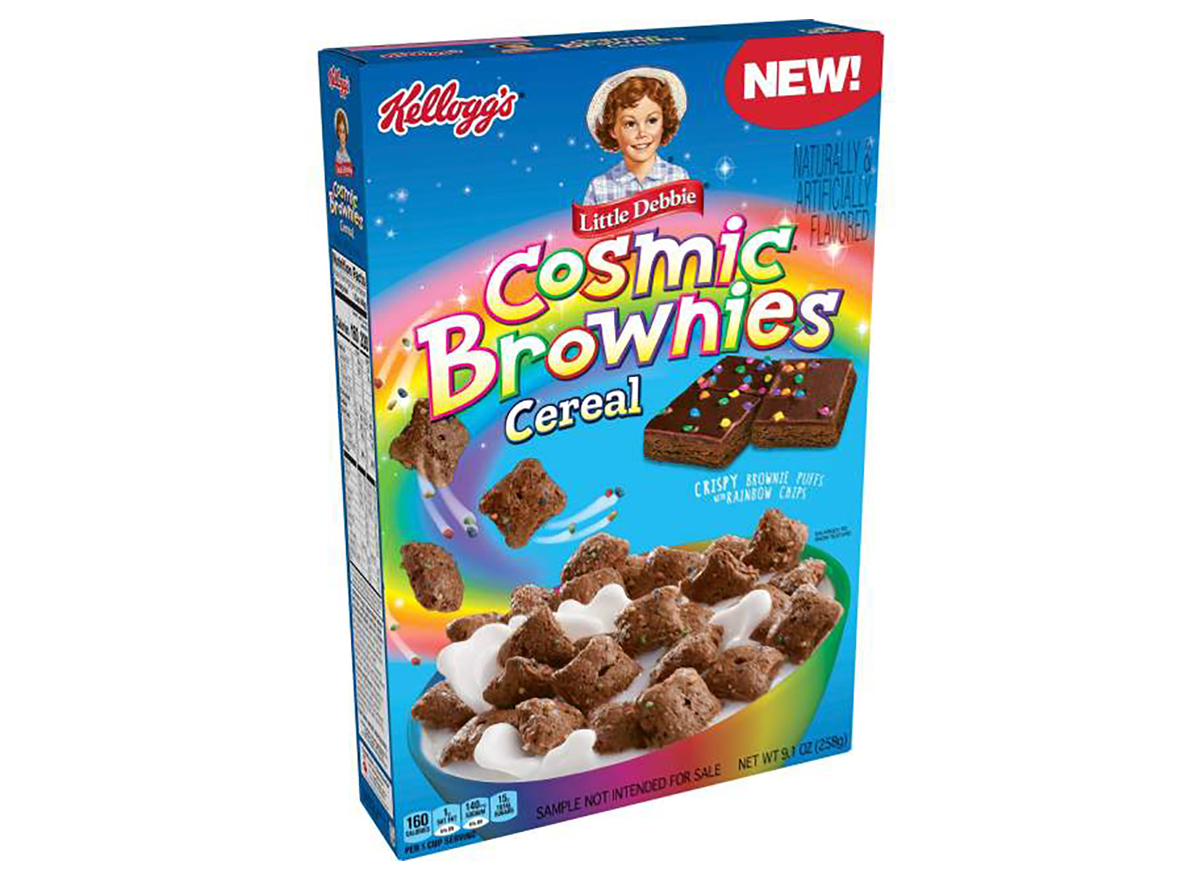 There really was nothing like opening up your lunchbox as a kid and seeing a Cosmic Brownie in there. Fond memories. Well, Kellogg's and Little Debbie turned the sugar-filled snack into a sugary cereal. A bowl of brownie cereal….we just need a minute to process this information.
Hostess Sundae Cupcakes
A Hostess cupcake is already an iconic dessert choice, as is a hot fudge sundae. So Hostess combined the two and created the Sundae CupCake, which is made of chocolate cake that has a crème filling, ice-cream flavored icing, sprinkles, and a hot fudge squiggle. The best part about having ice cream in the summer is that it's cold and refreshing, but here, you're kind of missing that cooling aspect of actual ice cream!6254a4d1642c605c54bf1cab17d50f1e
Reese's Ultimate Peanut Butter Lovers Peanut Butter Cups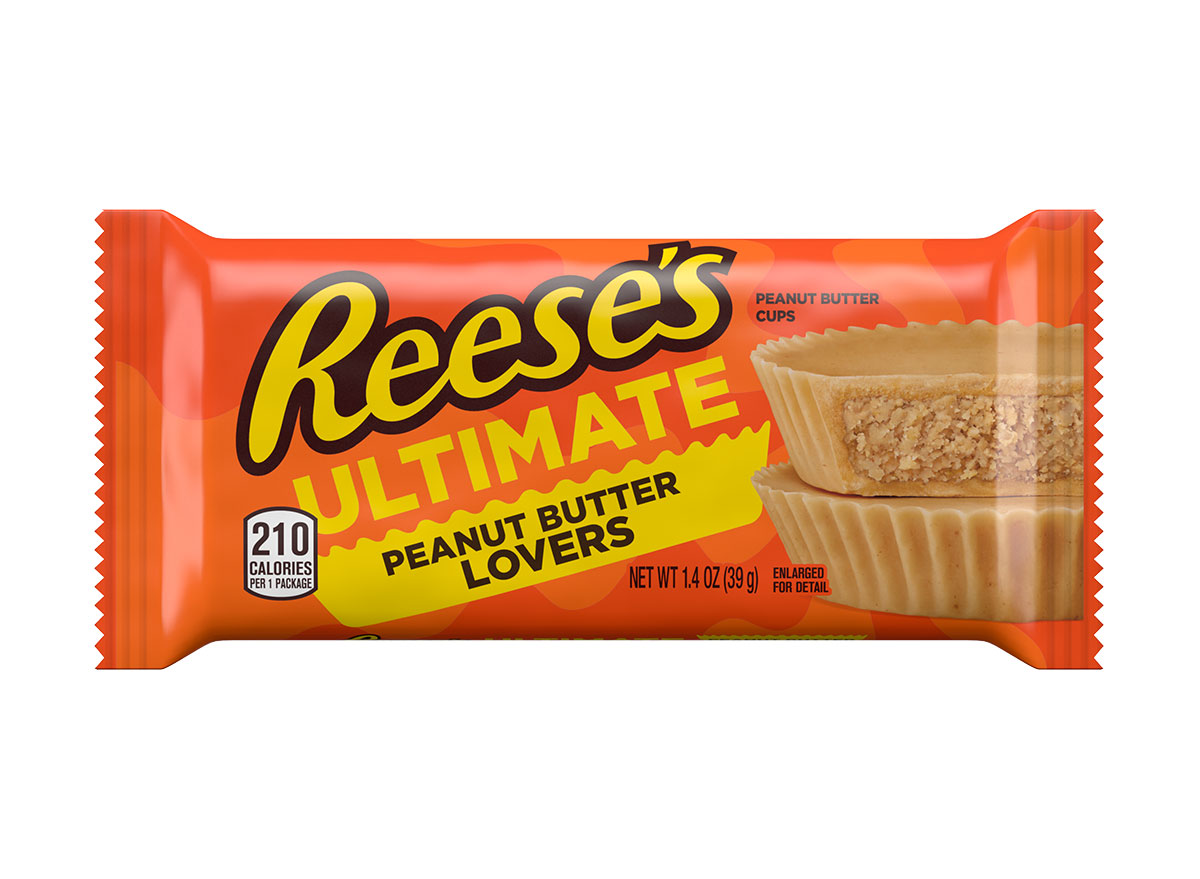 A Reese's Peanut Butter Cup is made of chocolate on the outside and peanut butter on the inside. A divine flavor combination. So the release of a peanut butter-filled peanut butter cup is downright shocking! Sorry 2021, but a Reese's needs some chocolate in there, too.
Jennifer Maldonado
Jennifer Maldonado is a senior editor at Eat This, Not That!, specializing in food and health content.
Read more about Jennifer