One Major Side Effect of Drinking Soda, According to Science
We know soda can negatively impact your heart and skin, but it may also may be affecting your joints.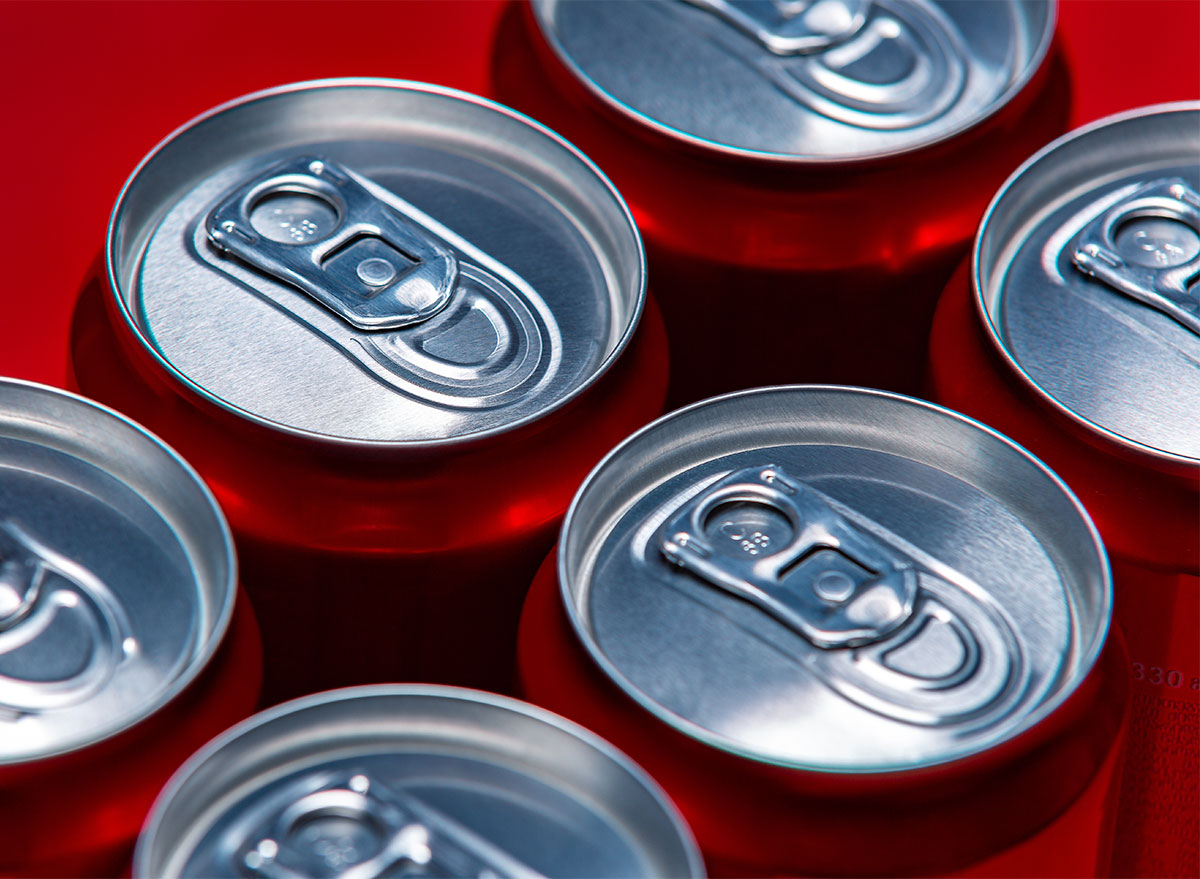 Regular soda consumption can lead to poor health outcomes—this isn't new news. Many studies that have come out over the past two decades have suggested that routine soda drinking is a risk factor for several chronic conditions. However, did you also know that drinking the fizzy stuff may also be associated with an increased risk of a common autoimmune disease?
A 2014 study published in The American Journal of Clinical Nutrition found that women who drink one or more sodas each day are at higher risk of developing rheumatoid arthritis (RA). RA is an autoimmune and inflammatory disease, which means that the immune system mistakenly attacks healthy cells, causing inflammation throughout the body.
People with RA most commonly experience swelling and pain within the joints in their hands, wrists, and knees. This is because the lining of the joint becomes inflamed, which can then cause joint tissue damage. (Related: 108 Most Popular Sodas Ranked By How Toxic They Are).
"We would not say soda would definitely lead to [an] increased risk of RA no matter how often people drink [it]," lead researcher Yang Hu of the Harvard School of Public Health told Everyday Health. Instead, people who drink "too much soda may be more susceptible to RA."
Many studies show that sugar-sweetened soda is linked to obesity, heart disease, and type 2 diabetes, all of which are more common in people with RA. In this study, the risk of RA appeared to be highest in women who were older. While the causes for RA are unknown, the findings from this study suggest that dietary choices are likely a factor.
"This is a group who are also more susceptible to the effects of smoking, suggesting that sugar may be an environmental stimulus similar to smoking in susceptible people," Susan Goodman, MD, a rheumatologist at Hospital for Special Surgery in New York said in a paper published about the study.
With this theory, soda's connection to RA doesn't seem implausible, as these beverages are loaded with added sugars. For example, just one 12 oz. can of Coca-Cola contains 39 grams of sugar, which is even more than the average 1.55 oz. Hershey milk chocolate bar that only contains 24 grams of the sweet stuff.6254a4d1642c605c54bf1cab17d50f1e
If not for the prevention of RA, consider cutting back on your soda intake to help stave off other major chronic diseases. Check out 25 Healthy, Low-Sugar Soda Alternatives for swaps you can make right now!
More Soda Stories on Eat This, Not That!