What Are the Best Vitamin C Rich Foods for Weight Loss?
Get more than five times your daily recommended vitamin C by eating these nutrient-packed foods!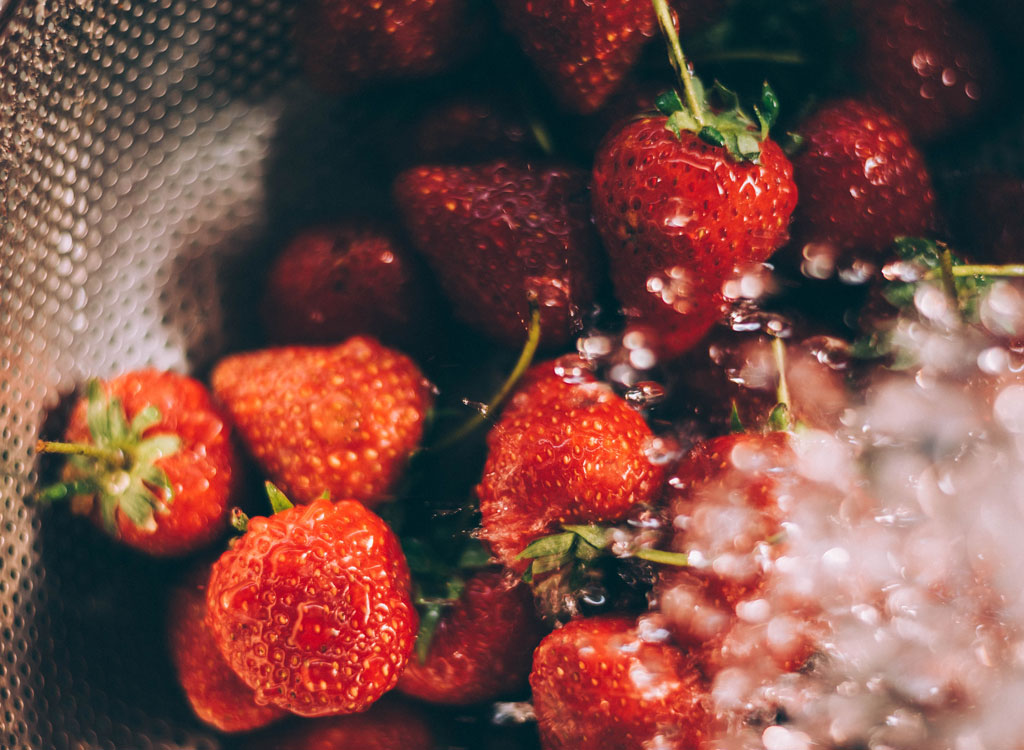 If we were playing word association, "vitamin C" would likely be followed by "orange." But if asked to name another of the vitamin C rich foods, many people would be left scratching their heads.
"Um. Orange juice?"
Though it's not common knowledge, with just 70 milligrams of vitamin C per fruit, oranges (in any form) aren't the best source of the nutrient in the grocery store — not even close.
Don't believe it? To prove our point, we've gathered seven foods that serve up more bang for your bite than the overhyped fruit and ranked them in order from the least nutrient-dense to the most potent. Even the lowest ranking food on our list has 13 percent more vitamin C than the classic citrus fruit—and the highest ranking, a whopping 437 percent more!
Though many people turn to the vitamin when they feel the sniffles coming on, Vitamin C offers far more benefits to your bod than you might realize. The nutrient has been proven to elevate mood (which can ward off emotionally-fueled munching) and counteract stress hormones that trigger abdominal fat storage, making it an important nutrient for those trying to lose weight. It also protects cells from free radical damage, so if you are regularly exposed to cigarette smoke, air pollution, or ultraviolet light, consuming the foods below should be a priority. Here's what you should add to your grocery cart: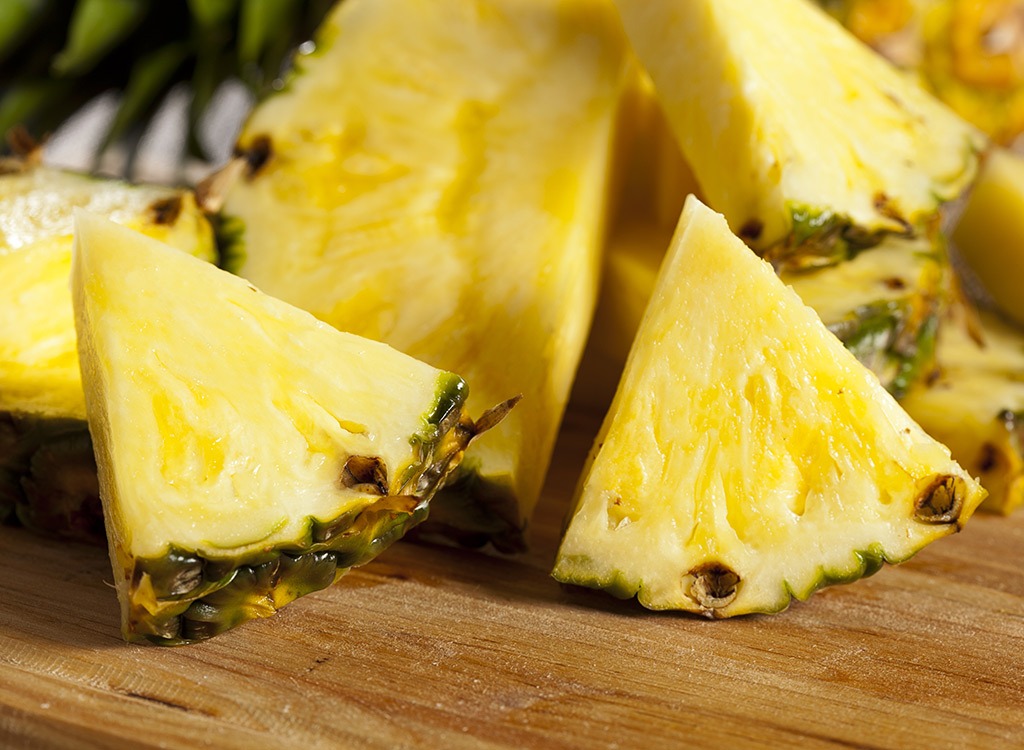 Vitamin C content: 1 cup chunks, 79 mg, 131% DV
What's not to love about this yellow-hued fruit? Munching on pineapple can make you feel as though you're a million miles away on a secluded beach, almost instantly. In addition to 79 milligrams of vitamin C, it contains bromelain, a digestive enzyme that helps break down food and reduce bloating.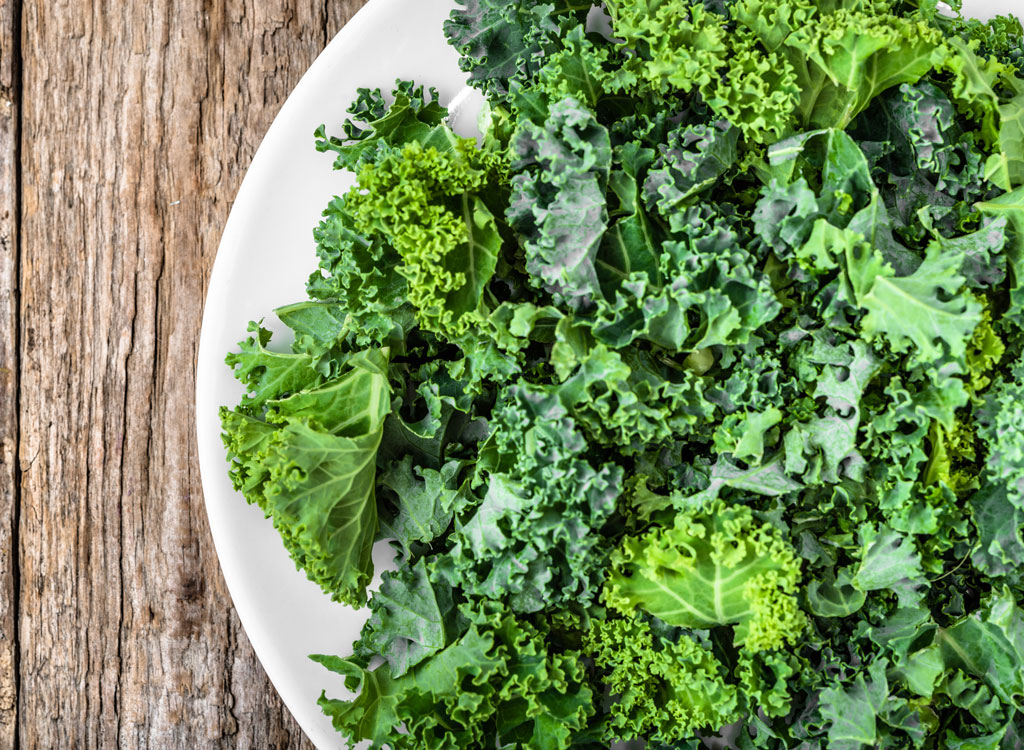 Vitamin C content: 1 cup chopped, 87 mg, 145% DV
Kale, the unofficial king of the produce aisle, boasts 133 percent of the day's vitamin A and nearly one and a half times the recommended amount of vitamin C. Sauteed kale makes a great addition to stir-frys, soups and omelets, while the raw variety can be squeezed into a sandwich or used as a salad or smoothie base.
6254a4d1642c605c54bf1cab17d50f1e
Vitamin C content: 1 cup, 88 mg, 146% DV
Papaya, sometimes called "the fruit of the angels," is an oft-overlooked nutritional goldmine and one of these vitamin C rich foods. The exotic fruit provides an impressive 88 milligrams of vitamin C and 2.5 grams of belly-filling fiber for just 62 calories and 11 grams of sugar.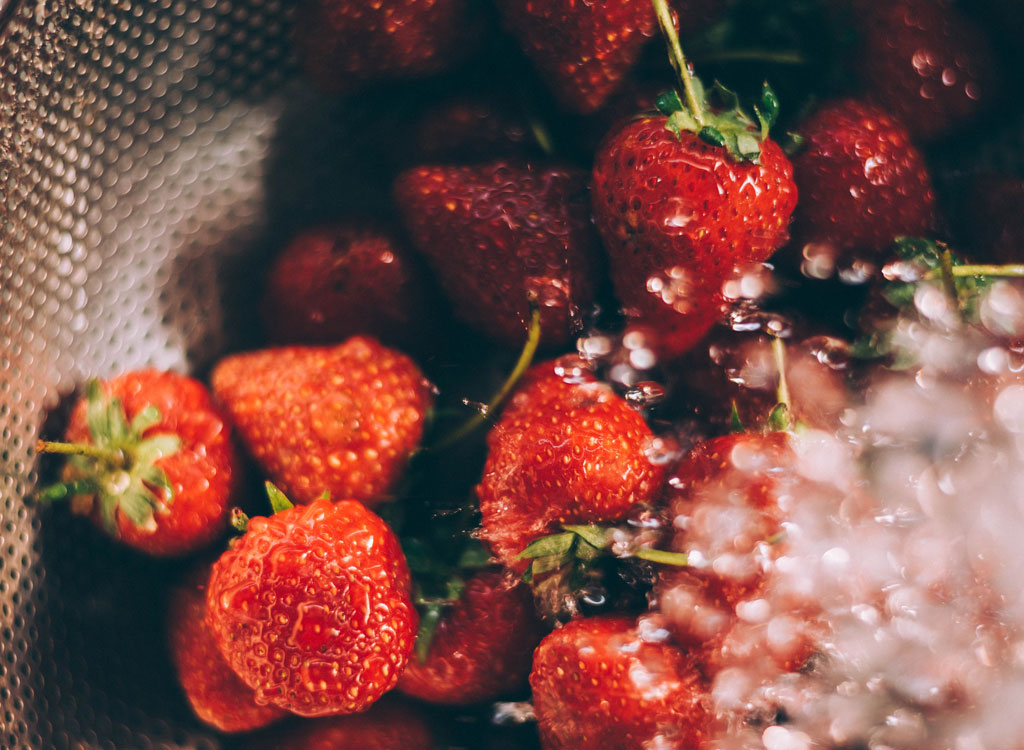 Vitamin C content: 1 cup, halved, 89 mg, 148% DV
We're sweet on strawberries because they're a flavorful way to sate cravings and are chock full of polyphenols, powerful natural chemicals that can help you lose weight–and even stop fat from forming. Slice up a cup and nosh on them as an afternoon snack, add them to salad, or use them in your overnight oats to get a solid hit of vitamin C.
Vitamin C content: 1 cup cooked, 97 mg, 161% DV
In addition to serving up nearly two day's worth of vitamin C, this cruciferous veggie is a good source of heart-healthy omega-3s. If you don't care for fish, sprouts and other foods rich in the nutrient like walnuts and flaxseeds are important additions to your diet.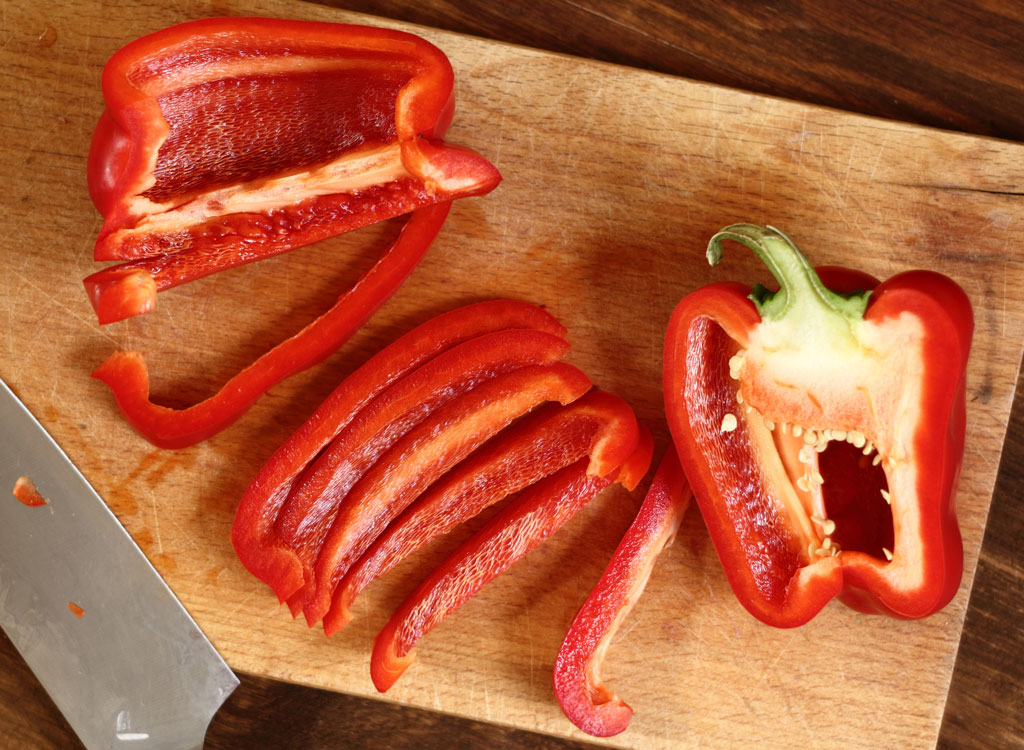 Vitamin C content: 1 cup, raw, chopped 190 mg, 316% DV
Thanks to a metabolism-boosting compound dihydrocapsiate and their high vitamin C content, bell peppers make a solid addition to any weight loss diet. Dip slices of the veggie into hummus, add the veggie to sandwiches and salads, or throw some steak in a corn tortilla with salsa, black beans, red pepper and onion for a Chipotle-inspired dinner.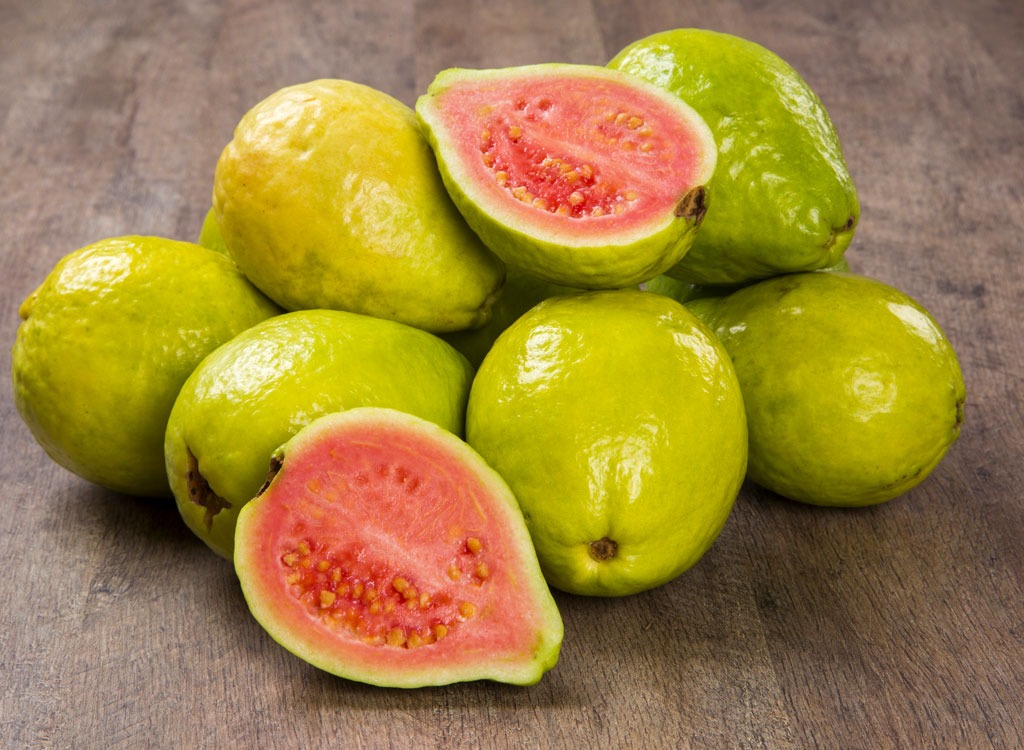 Vitamin C content: 1 cup raw, 376 mg, 626% DV
Stealing the top spot on our list of vitamin C rich foods is guava. The sweet fruit packs nearly a week's worth of vitamin C into a mere one cup serving. It also has a higher concentration of lycopene (a cancer-fighting antioxidant) than any other fruit or vegetable. Never eaten one before? You might be surprised to find the fruit overflowing with seeds. Don't bother trying to eat around them—they're edible, so just dig in!