What These 5 Highly Successful People Eat for Breakfast Every Day
These famous people know how important it is to start your day off on the right foot.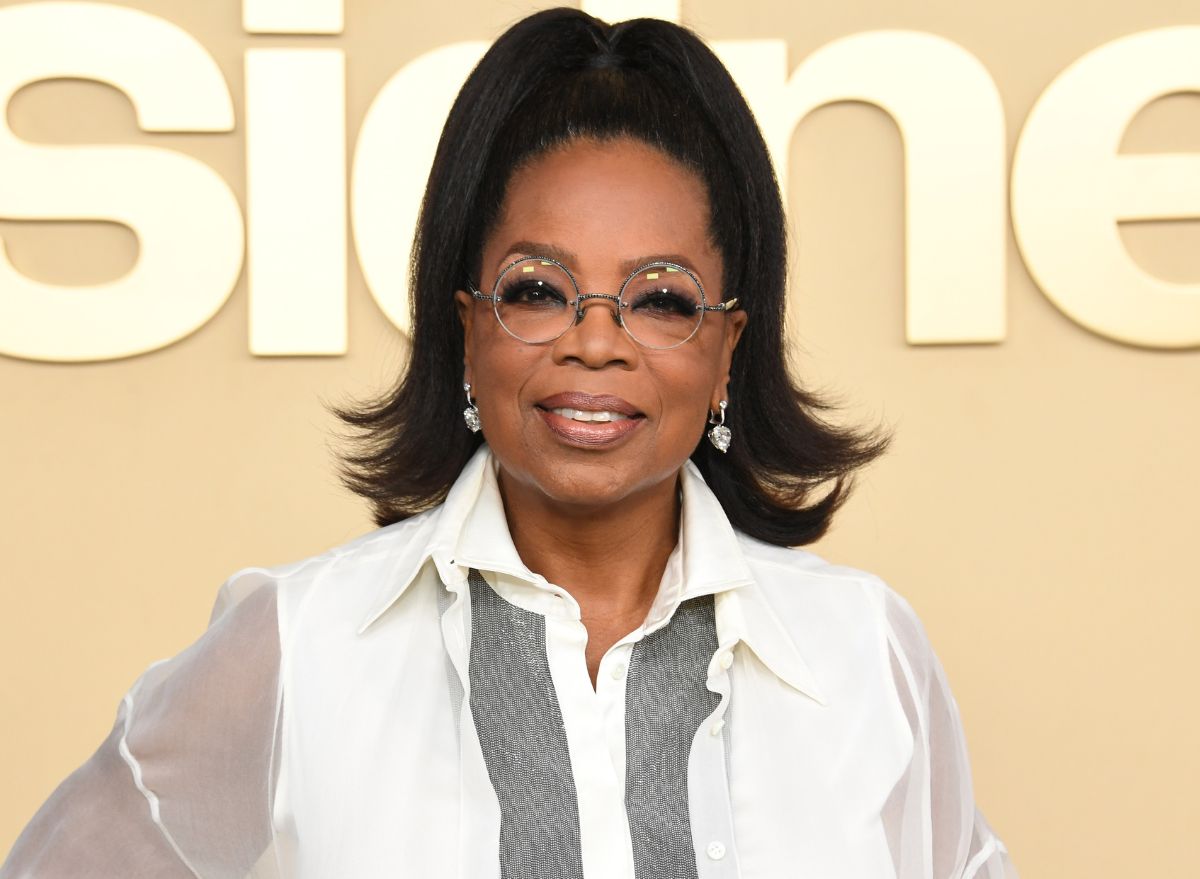 You've heard it time and time again: "Breakfast is the most important meal of the day." When it comes to why breakfast is so important, this meal gives us the opportunity to start our day off on the right foot with important vitamins and nutrients. It can also fuel us with the energy we need to enjoy the rest of our day and accomplish the tasks we have in front of us. While the specifics behind what really makes for the ideal, healthy, energy-fueled breakfast can vary based on individual dietary needs, sometimes taking a cue from others whose drive and overall success you admire most can inspire your own breakfast choices while helping to lay the groundwork for success in your own right. With that in mind, we were curious about what some successful people do for breakfast on a daily basis.
Although everyone's needs are different and people are entitled to their own dietary preferences, there are some fundamental truths that define a quality, healthy breakfast. Eating enough protein, limiting your consumption of added sugar, and incorporating whole grains and vegetables for added fiber are just some of the ways you can ensure you're eating a well-rounded, high-quality breakfast.
So, if you know you want to start eating healthier, more energy-fueled breakfasts but need some inspiration on where to start, read on to learn about the daily breakfast habits of these highly successful celebrities. Then, for even more tips on cooking up a nutrient-dense breakfast, check out the 6 Best Breakfast Habits To Slow Aging.
Oprah enjoys a balanced breakfast—and of course, bread!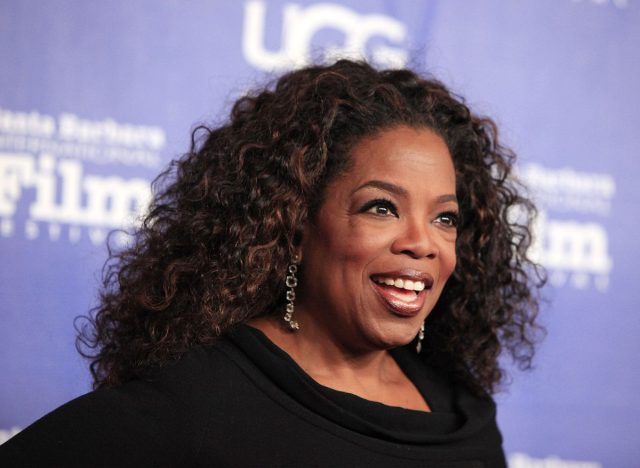 It's safe to say that when it comes to successful people, Oprah is at the top of the list. She has won countless awards and nominations in her decades-long career as a talk show host and television personality, with recognition from the Academy Awards, the Emmys, the Primetime Emmy awards, the Golden Globes, and the People's Choice awards, just to name a few. On top of all these achievements, Oprah also has multiple shows, her own network, and a thriving magazine. In fact, it's in an article on Oprah.com, she details the kind of breakfast that fuels her successes every morning.
"No one would ever mistake me for an expert on engines, but I know one thing: They don't work without fuel. Our bodies are the same way, which is why I'm passionate about breakfast—especially when it involves passion fruit," Oprah reportedly said. "And blueberries. And raspberries, strawberries, some sliced banana and maybe a sprig or two of fresh mint. (And don't forget the bread—you know I love my bread! For breakfast, my preference is multigrain, double toasted.)"
Tyra Banks finds ways to eat enough protein.
Tyra Banks knows no limits when it comes to her success. As one of the most famous supermodels in the 1990s, Banks became the first African American model to be featured on the covers of Sports Illustrated, GQ, and the Victoria's Secret catalog. From there, her model career landed her as the host and executive producer of America's Next Top Model, which ran for a total of 24 seasons. She even taught MBA students as a guest lecturer in 2020 at Stamford University. So, how does this uber successful celebrity fuel herself in the morning? According to CNBC, it's with a boost of protein.
"This morning I had Greek yogurt with granola, chicken sausage, and coffee," Banks said, according to journalist Sameepa Shetty's coverage of the Fun, Fearless Money conference back in 2016.
Reese Witherspoon drinks the same smoothie every day.
Reese Witherspoon has come a long way since her days as Legally Blonde's Elle Woods. Now, with a Primetime Emmy Award, an Academy Award, and two Golden Globes under her belt, Witherspoon has been spending her time working as a producer, actor, and book enthusiast. With an undeniably busy schedule, how does Witherspoon get her vital nutrients in the morning? According to a 2020 Instagram post, it's with her daily, homemade green smoothie. In the video, she stands in front of a counter covered in leafy greens, a variety of fruit, and almond butter.
"This is the smoothie I drink every single day, and I have probably for eight years…nine years? I don't even know," Witherspoon's Instagram post reads. "It has a lot of vegetables in it, so I have this instead of breakfast, I have it around 10 or 11 o'clock in the morning, and then I'm not hungry at all until 1 o'clock."
The recipe, which Witherspoon says is inspired by Kimberly Snyder, features lettuce, celery, spinach, pear, apple, banana, lemon, coconut water, and optional almond butter, protein powder, and flax seeds. According to Witherspoon, she first learned about this smoothie from Kerry Washington at an award show.
Tom Brady stays hydrated.
With seven Super Bowl wins and 10 appearances, and as the oldest player in the NFL at age 45, Tom Brady knows a thing or two about having a successful career. In his book, the TB12 Method: How to Achieve a Lifetime of Sustained Peak Performance, Brady details what his day-to-day life looks like in terms of diet, fitness, and even self-care, and this includes a firsthand account of his breakfast routine. In a Boston.com article excerpting Brady's text, the quarterback starts his day with a 20 oz. glass of water, followed by a nutritious smoothie.
"Typically, it contains blueberries, bananas, seeds, and nuts. It's nutrient dense, high in fat, high in protein, and high in calories," Brady reportedly penned. The football legend also emphasized the importance of staying hydrated. "I add electrolytes to virtually everything I drink," he said.
Jennifer Lopez makes a simple smoothie.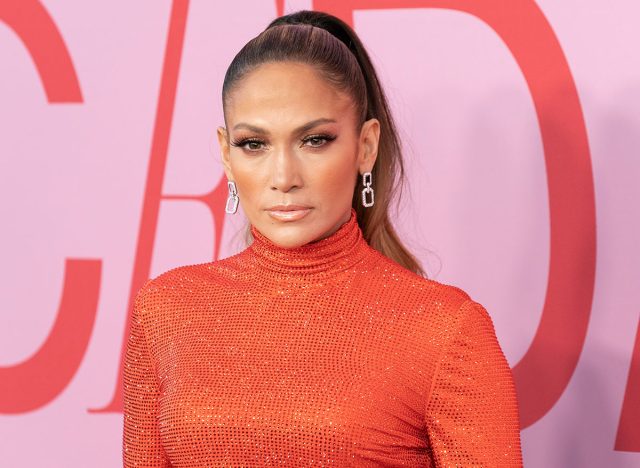 Jennifer Lopez is one of those celebrities that just doesn't seem to age, in both appearance and stamina. The 53-year old star is still acting, making music, producing, and maintaining a successful schedule as a businesswoman and entrepreneur. And how does she find the energy? Her favorite green smoothie may be one of the key factors.6254a4d1642c605c54bf1cab17d50f1e
In December 2020, J.Lo made an appearance at Montefiore's Community Health Fair in her home borough of the Bronx, NY. According to People, it was here at the fair that Lopez did a demonstration of her favorite smoothie alongside exercise physiologist Marco Borges.
"I knew the stuff that I was eating wasn't giving me energy. I realized that after a while, and I was feeding this to my kids. 'Is this good for them?'"Lopez told People. "So, I was ready to try something different."
"[This smoothie] tastes fresh, and you're doing something good for yourself. It makes a huge difference," Lopez reportedly added as she continued to explain her love for this breakfast smoothie.
If you're looking for the recipe, it's fairly simple: Just throw spinach, banana, rice milk, almond butter, and protein powder into a blender and enjoy!
Sources referenced in this article