6 Whole Foods Bakery Items Customers Are Currently Raving About
Desserts are a big specialty at the organic grocer.
Although best known for its many organic products, Whole Foods is also gaining a reputation for having one of the best bakery departments in the grocery business.
Desserts are a big specialty, particularly cakes such as the store's self-proclaimed "cult favorite" Berry Chantilly Cake, but also brownies, muffins, and cookies, too. "People ask for my cookie recipe all the time," one shopper recently commented on Instagram, "the secret is Whole Foods."
Everything baked in-house is made with unbleached flour and cage-free eggs, with no hydrogenated fats or high-fructose corn syrup, according to the company's website.
If you're an Amazon Prime member, then you're eligible for daily deals on all sorts of baked goods, which are advertised online.
Here are six desserts from the Whole Foods bakery that fans can't get enough of lately.
Brown Butter Butterscotch Pretzel Cookies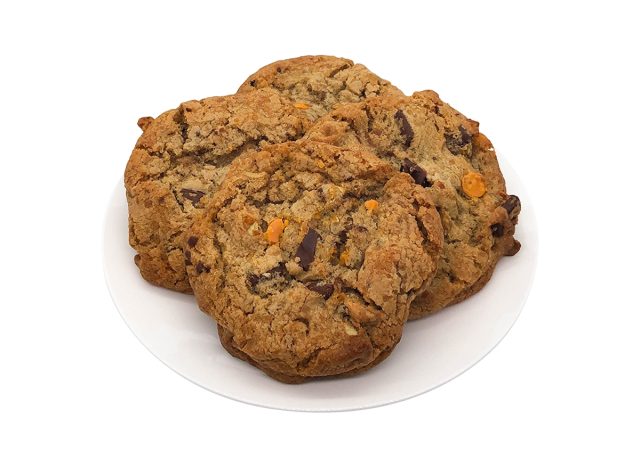 We firmly believe that any treat consisting of brown butter is the superior sweet. Whole Foods' brown butter butterscotch pretzel cookies look as divine as they sound. First announced on Twitter last January, the cookies garnered renewed attention last week via Instagram's @wholefoodshype. "Drooling," remarked one commenter. "[L]iterally sprinting to my Whole Foods tomorrow to try and snag these!!" wrote another. The cookies sell for $7.50 and come in a pack of four.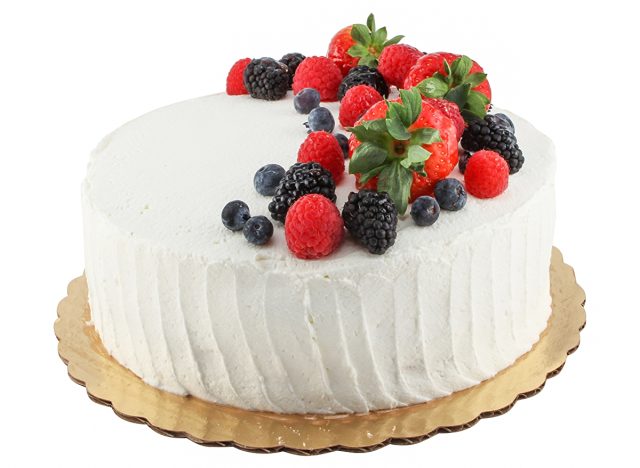 The Berry Chantilly Cake has been branded a "cult favorite" for a reason, with its berry filling in between layers of vanilla cake and topped with whipped mascarpone. A recent Reddit thread about Whole Foods desserts is loaded with comments on the specialty cake, which users described as "delicious" and "amazing." One noted, "I came to this thread to ensure the Chantilly was mentioned. I typically hate cake…but the chantilly is the be[s]t."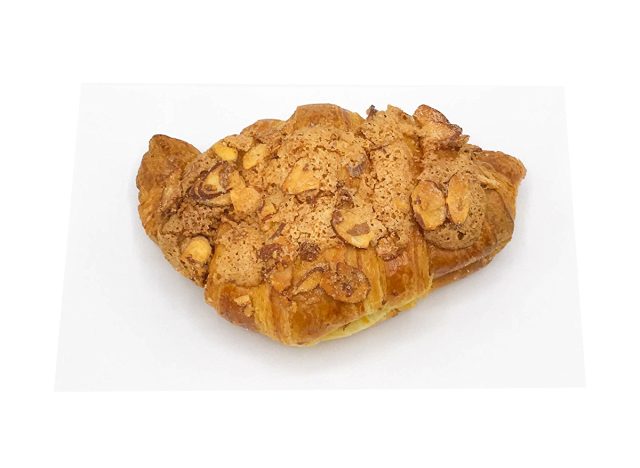 You just found your new favorite breakfast item. Instagram fan account @wholefoodshype recently spotted these almond croissants, priced at $8 for a package of four. "The almond filling is great and they're so flaky and delish!" Customer reviews on Amazon give it four stars out of five. One commenter wrote: "Very tasty flaky treat to wind down the day w/ tea! Keep extra in the freezer!
Salted Caramel Chocolate Cupcakes
Whole Foods offers a wide variety of cupcake flavors, as one TikToker recently found. One standout is the salted caramel chocolate cupcake, spotted recently for $4 a pop. It looks pretty decadent too, with a salted caramel buttercream and what appears to be some chocolate candy on top, drizzled with what one reasonably assumes to be caramel.6254a4d1642c605c54bf1cab17d50f1e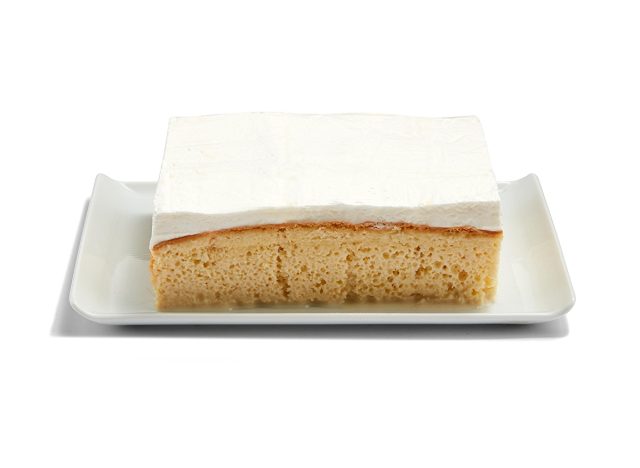 The Tres Leche Cake has been a long-standing cart filler for Whole Foods shoppers. Amazon reviews describe the spongey cake as "perfect," "light," and "flavorful." Depending on your motivation, you can grab a single slice for around $4 or a family version of the dessert for $13.99.
Vegan Chocolate Raspberry Donuts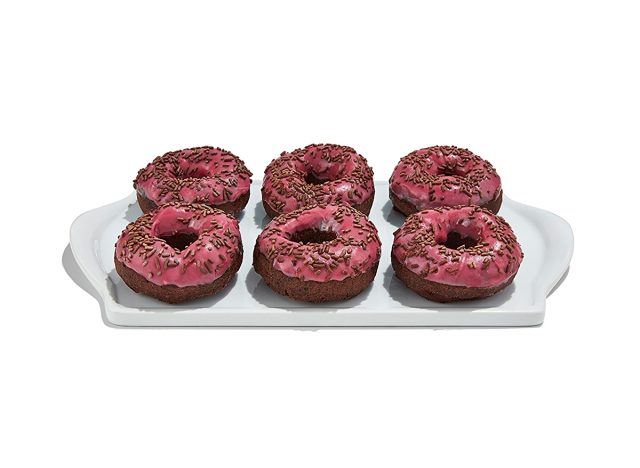 For the vegans out there, many Whole Foods locations offer doughnuts made with palm oil shortening instead of butter. The chocolate raspberry variety has been a fan favorite since they were first spotted on Instagram in December 2022. The rounds are currently sold as singles ($2.25) or a six-pack ($8.99) on the store's website. We recommend checking with your local Whole Foods to confirm that it carries them.
Olivia Bria
Olivia has a bachelor's degree in communications and political science from the University of Connecticut. She is a foodie, traveler, journalist, and celebrity interviewer.
Read more about Olivia