5 Reasons This Massive Grocery Store Chain May Not Survive
Several things are happening that could hurt profits for this favorite for years to come.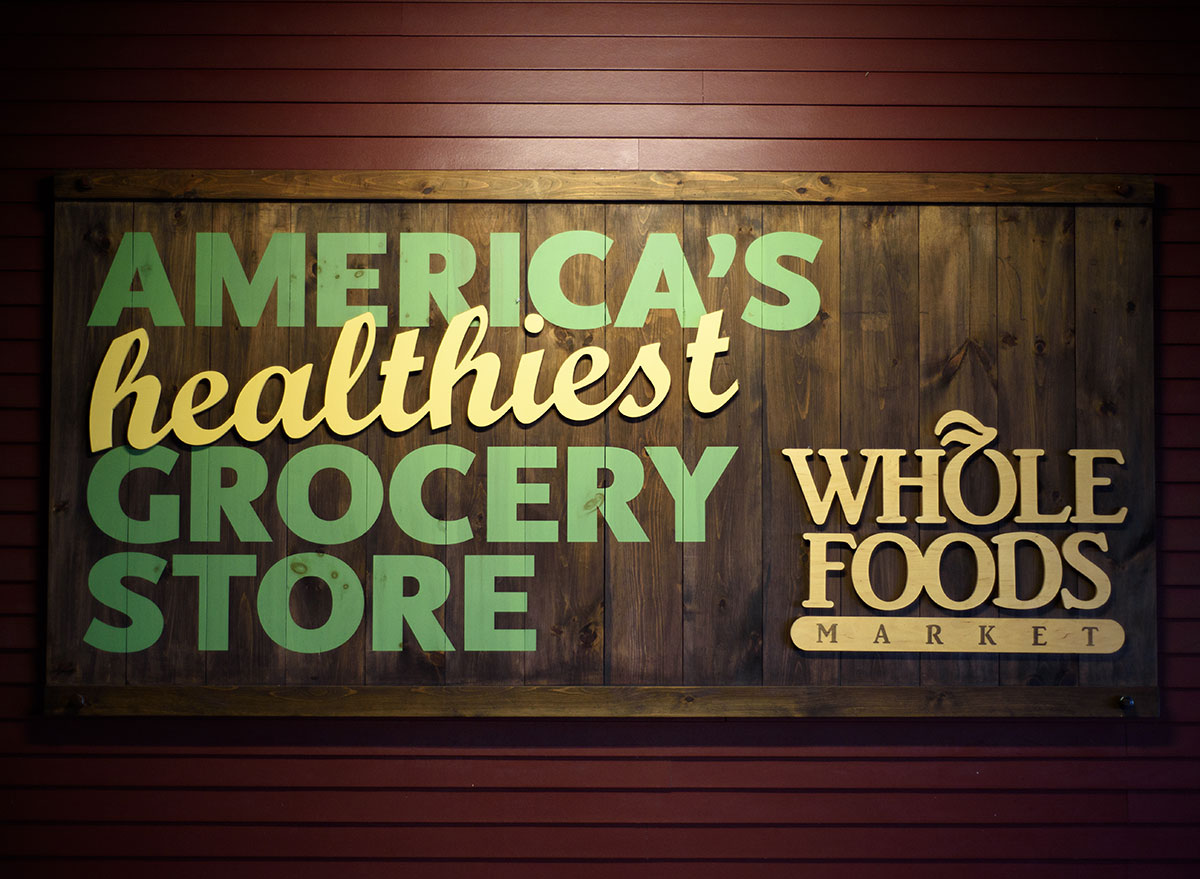 By now the news of supermarkets switching things up because of the coronavirus pandemic is pretty common knowledge. More people are opting for ordering online and heading to the store less. Although product shortages have come and gone, some of the effects are starting to show. Several grocery stores have filed for bankruptcy this year, including Earth Fare, Lucky's Market, Kings Food Markets, and more. Whole Foods is struggling, too. While it is one of the country's top grocery store chains, there are a few things happening to the store right now that could affect it for years to come.
Company leaders say the chain is doing fine — in fact, they opened 10 new locations just this year. But here are some reasons Whole Foods is struggling more compared to previous years, and why it could cause lasting damage. (And for more on changes at the grocery store, here are 8 Grocery Items That May Soon Be in Short Supply.)
There are fewer customers in the store.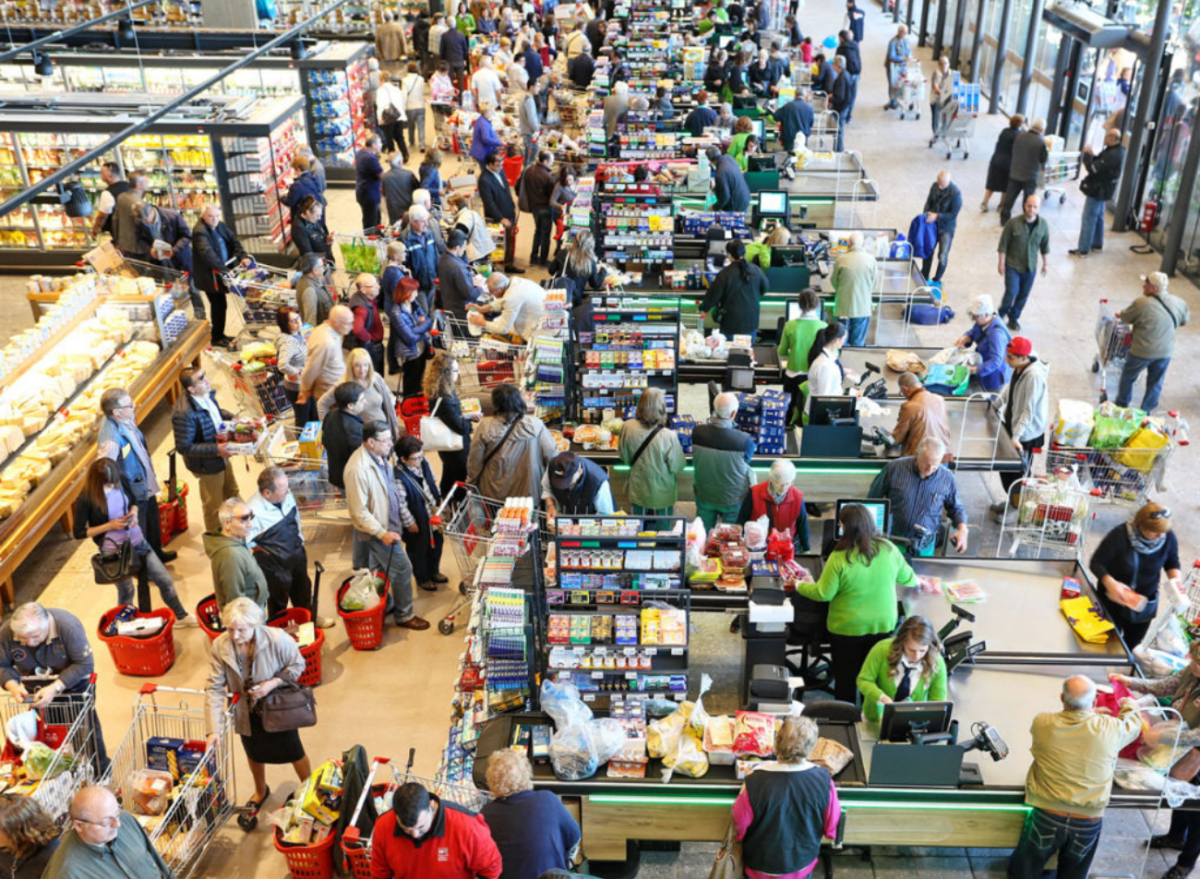 Whole Foods was named the safest grocery store to shop at during the pandemic in September. Employees wearing masks, cleaning high traffic areas, and lots of social distancing markers helped it take the top spot among others. That same month, though, there were 25% fewer customers in the store compared to the same time last year, according to Yahoo! Finance.
In the wake of more online orders, Whole Foods Just Launched This Brand New Grocery Store dedicated solely to delivery orders. While total sales since March are up by about 10%, Whole Foods is lagging behind. Bloomberg says some grocery chains have seen profits go up by over 20%.
People on-the-go love Whole Food's buffets for convenience and access to salads, vegetables, and other lunch or dinner foods. But with safety measures in place to prevent the spread of COVID-19 and most people forced to work from home, the buffets are not in full use. It's no surprise, but the prepared meals put in to replace buffets aren't as popular as the real thing. The demand for these meals has fallen 75%, according to Business Insider.
Related: 7 Major Changes to Expect at Whole Foods Moving Forward
They are considered by many to be "Whole Paycheck."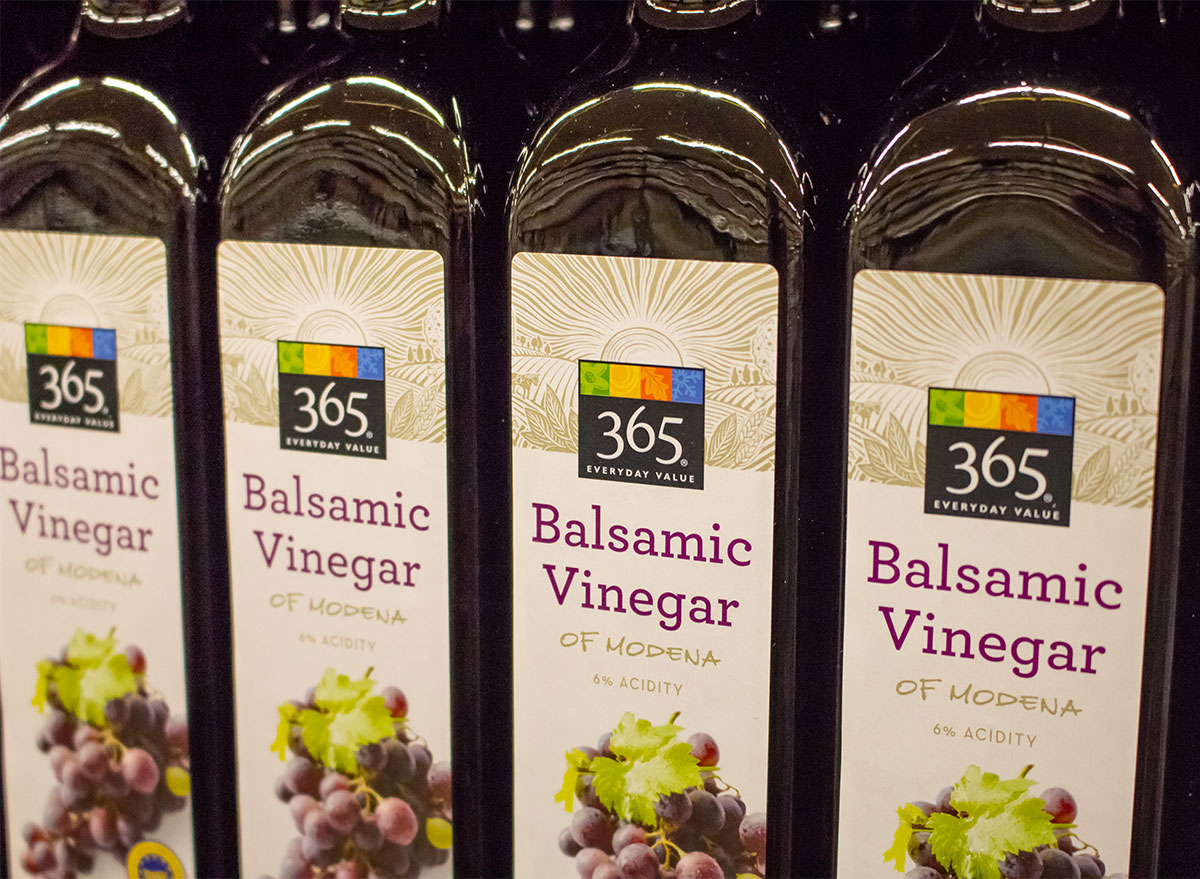 Whole Foods is known to have higher prices for their products. One Yahoo! Finance anchor jokes it has the nickname "Whole Paycheck." But when a pandemic hits and some have to watch what they spend, one way to save at the grocery store is to go to one with cheaper products.6254a4d1642c605c54bf1cab17d50f1e
You may have heard that Whole Food's 365 brand is a great way to save a buck or two compared to its brand name twin. But did you also know that kids get a free apple, an organic fruit leather, or natural animal crackers at Whole Foods? Thankfully there are more money-saving tips where these came from. Here are the 25 Best Ways to Save Money at Whole Foods.
There is imited variety of foods.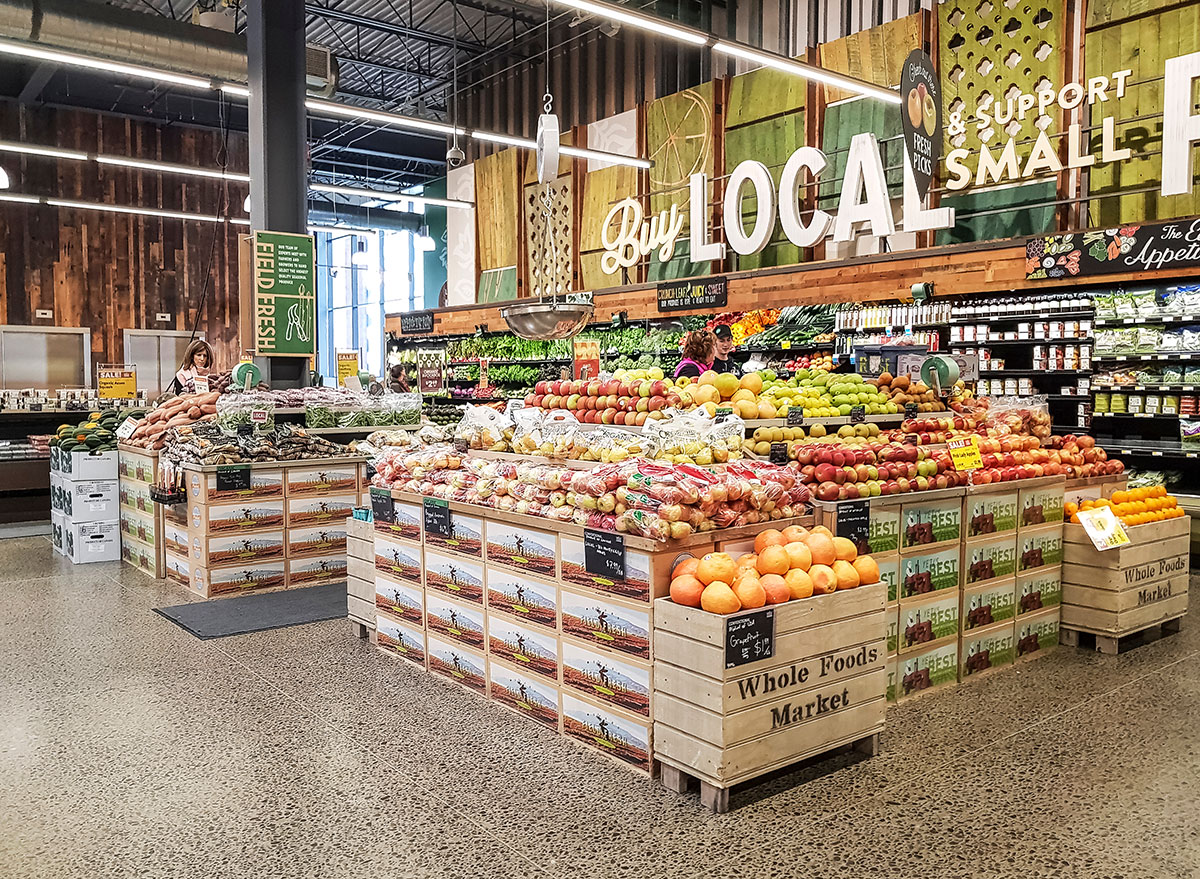 This reason Whole Foods is struggling is all in its name. The store is known for its healthier options. Studies prove that those foods are around $1.50 more than "unhealthy" products. Time is also money, and for some, it is simply easier to run by a fast-food restaurant than shop in a grocery store and cook.
If you do decide to make food at home, here are 20 Time-Saving Cooking Hacks.
It's owned by its own competitor!
Interestingly enough, Whole Foods is owned by the same company it is competing against for customer's attention. Amazon sells food through Amazon Fresh, as well as other products on the website separate from the grocery chain.
Amazon also controls how much the public knows about Whole Food's exact profits by keeping them secret, according to Bloomberg. With no significant growth changes made to the store since Amazon acquired it over three years ago, the Washington Post says it's pretty clear that Amazon isn't as concerned with Whole Foods. This is hard to argue since Amazon's New Launch Will Make Grocery Shopping Take Mere Seconds.
Time will tell if Whole Foods will see customers back in the store. But in the meantime, for more grocery store news, sign up for our daily newsletter!
Amanda McDonald
Amanda has a master's degree in journalism from Northwestern University and a bachelor's degree in digital journalism from Loyola University Chicago.
Read more about Amanda