10 Whole30 Breakfast Recipes To Keep You Full and Satisfied
A good breakfast is crucial on the Whole30 diet—it will set you up for good food choices later in the day.
Coming up with breakfast ideas on the Whole30 diet can seem a bit daunting since you have to stick with recipes that are grain-free, dairy-free, and sugar-free. That eliminates many of your typical breakfast items like cereal, toast, bagels, waffles, and more.
But breakfast is of utmost importance, especially when doing the Whole30 cleanse. You need a good morning meal to set you up for a day free of cravings and bad food decisions. This is why we've created smart recipes that turn your favorite breakfast foods into Whole30-approved clean eats. Vegetables for breakfast are strongly encouraged, but there's something in here for those who can't completely give up their pancakes and waffles either.
Banana Bread Pancakes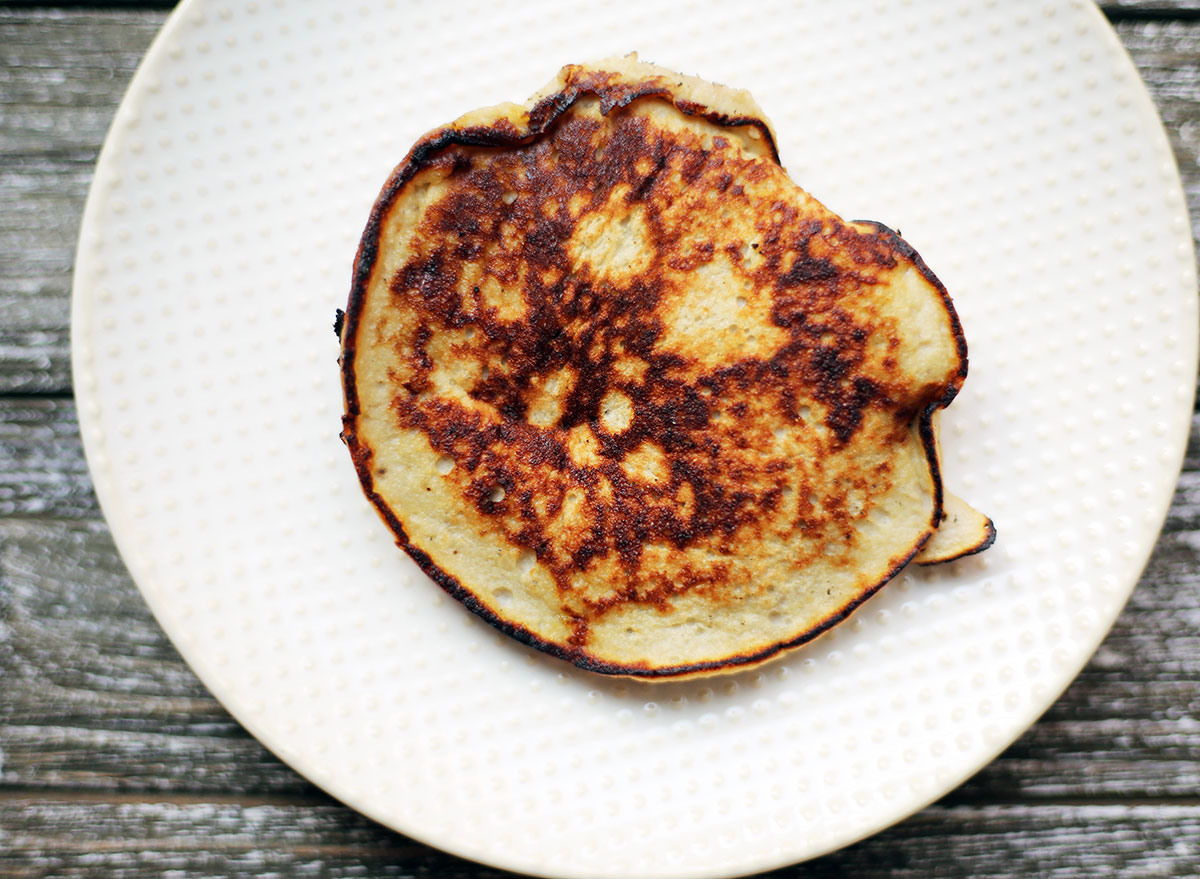 You wouldn't have any idea these fluffy pancakes are made without grains, dairy, or sugar. Not only do they have the brown edges of a typical short-stack on the outside, but the inside is also just as light and airy.
Get our recipe for Whole30 Banana Bread Pancakes.
Green Machine Veggie Casserole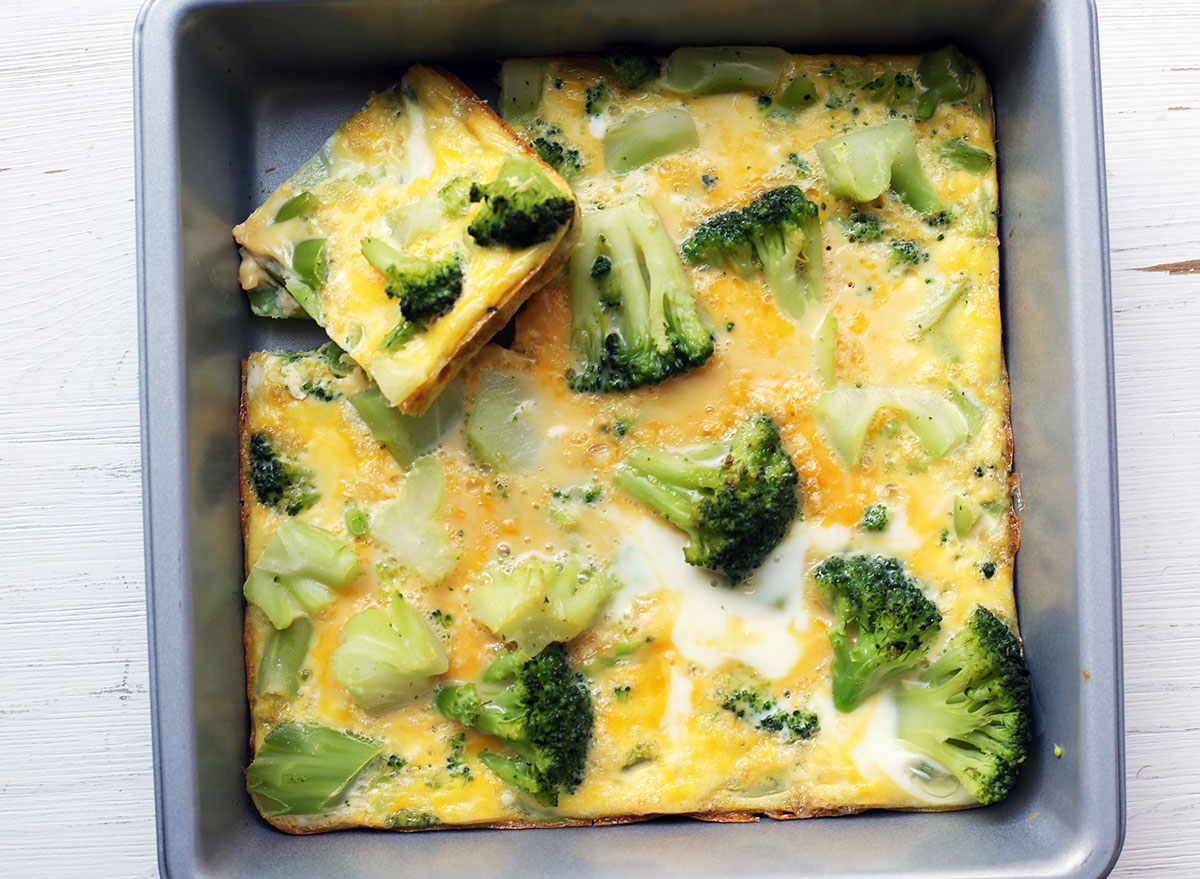 Need a breakfast that's protein-packed and easy to make? This Whole30 veggie casserole can be customized with your favorite green vegetables and it will keep you full all morning.
Get our recipe for Whole30 Green Machine Veggie Casserole.
Savory Parsnip Waffles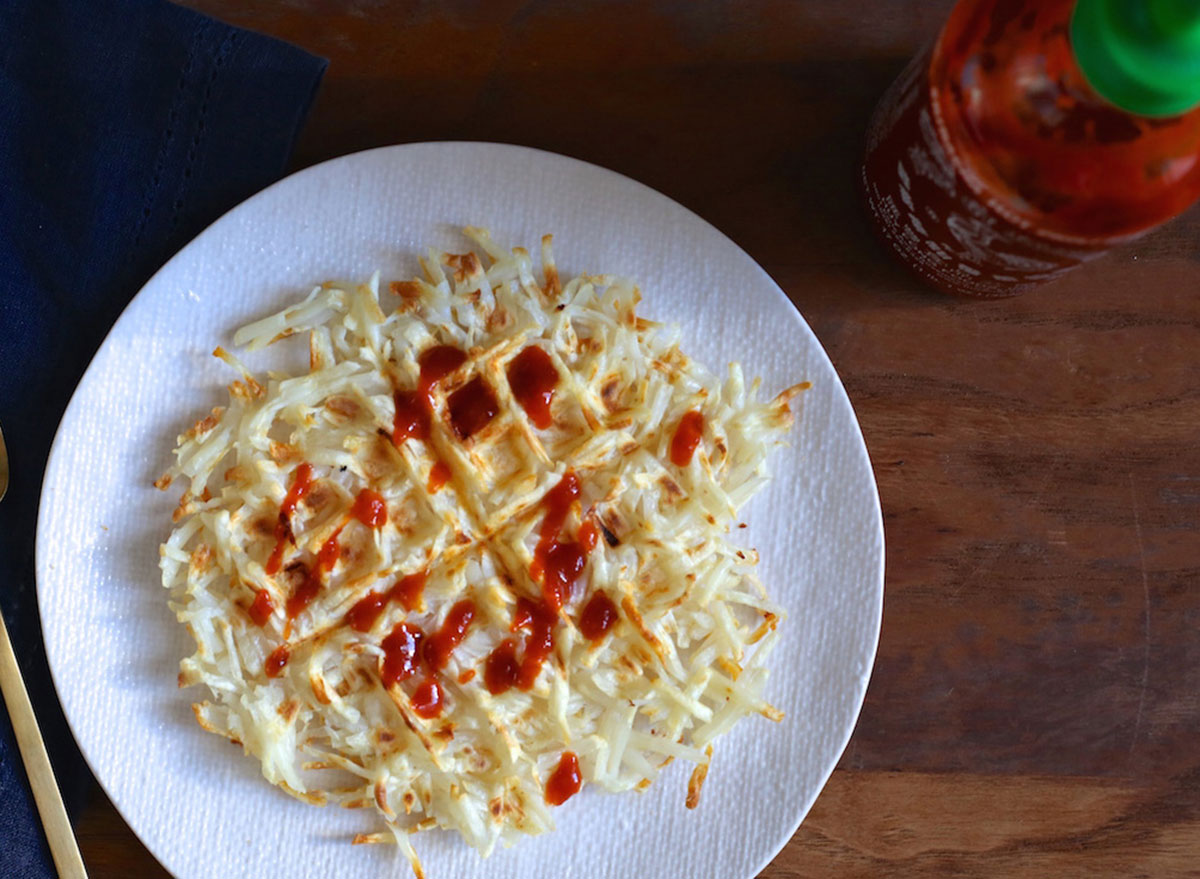 Need that crispy crunchy satisfaction for breakfast? These parsnip waffles are going to become your go-to. Not to mention, they're also paleo– and keto-friendly, and a great way to eat vegetables for breakfast if you're not into salads in the am.6254a4d1642c605c54bf1cab17d50f1e
Get our recipe for Whole30 Savory Parsnip Waffles.
Grain-Free Oatmeal
This oatmeal is made with almond flour, almond milk, chopped nuts, flaxseed, and chia seeds, which makes it Whole30, paleo, vegan, and gluten-free. Top it off with your favorite garnishes, maybe some dried fruits or cinnamon, and your morning's off to a great start.
Get our recipe for Whole30 Grain-Free Oatmeal.
Blackberry Sage Breakfast Sausage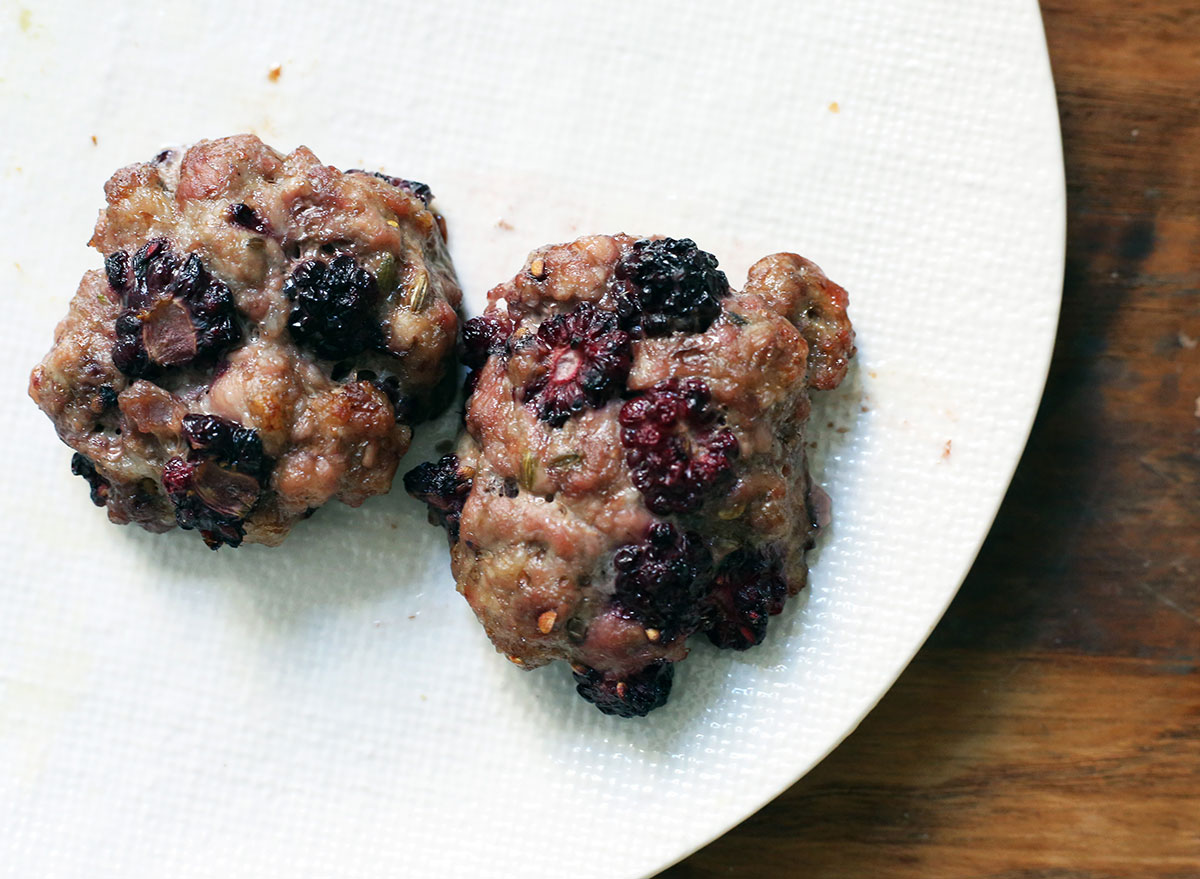 Once you give this homemade breakfast sausage a try, there's no way you'll go back to the processed stuff. This recipe combines the earthy aromas of sage and blackberries, and it comes together with your meat of choice in this delicious and light Whole30 breakfast meat.
Get our recipe for Whole30 Blackberry Sage Breakfast Sausage.
Breakfast Burrito
Wrap your breakfast burrito fillings in collard greens instead of a tortilla, and you've got yourself a delicious Whole30 breakfast burrito. We're also skipping the rice but going for flavorful bell peppers with potatoes.
Get our recipe for Whole30 Breakfast Burrito.
Breakfast Fried Rice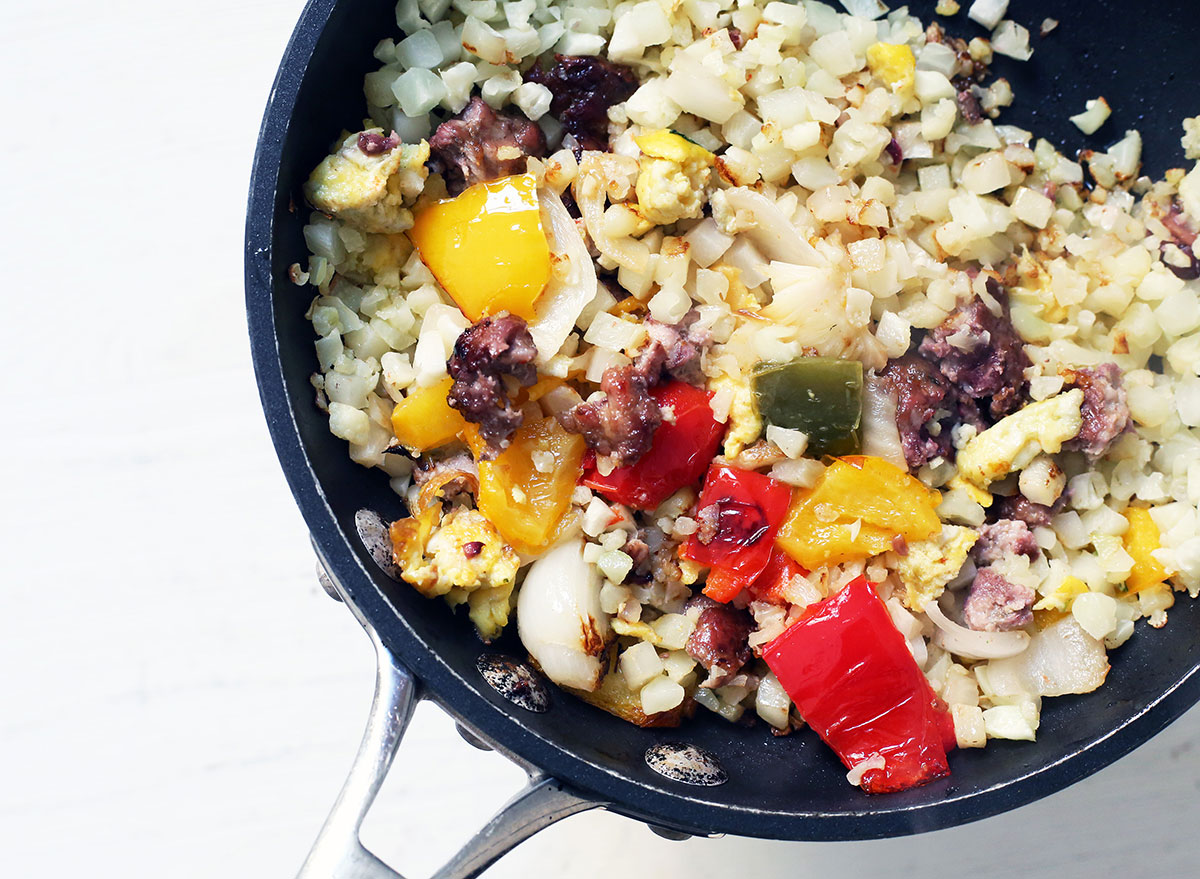 Cauliflower rice has been taking the food world by storm because it's an ingenious rice substitution. Here it provides a nice base for a super healthy breakfast dish that resembles a warm salad with eggs and bacon. And this faux fried rice works for dinner, too.
Get our recipe for Whole30 Breakfast Fried Rice.
Avocado with Seasoning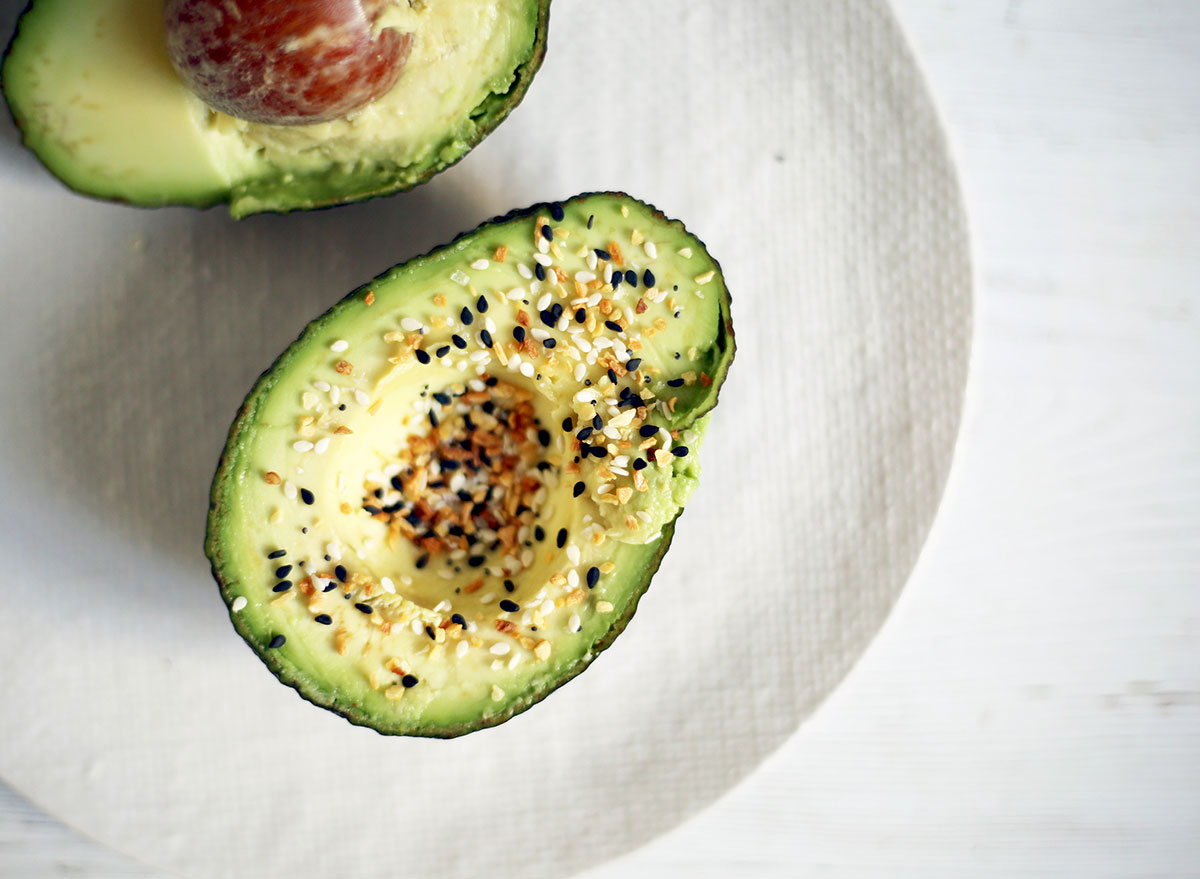 Looking for the absolute quickest, easiest Whole30 breakfast? Cut out the middle man (aka bagel) and season an avocado with everything bagel seasoning. There's nothing like eating healthy fats in the morning to set you up for a Whole30 day.
Get our recipe for Whole30 Avocado with Seasoning.
Sweet Potato Banana Muffins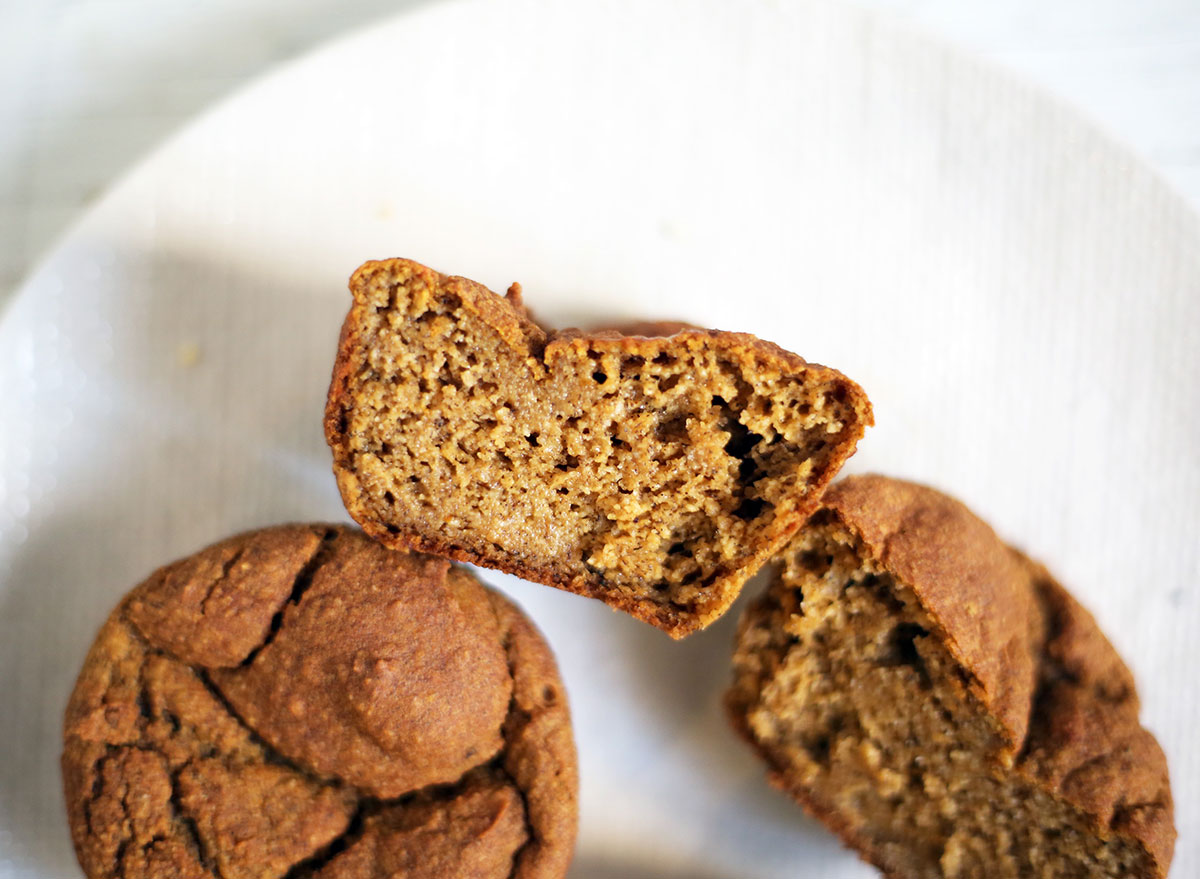 These tender and moist muffins have just a touch of natural sweetness from sweet potatoes and bananas. We know that baking with Whole30-compliant ingredients is technically a no-no, but sometimes you just need an indulgent breakfast that doesn't throw you off the Whole30 wagon.
Get our recipe for Whole30 Sweet Potato Banana Muffins.
Butternut Squash Hash
This colorful butternut squash hash is a great breakfast bowl base. Top it with a poached egg and the Blackberry Sage Breakfast Sausage for an indulgent Whole30 weekend brunch.
Get our recipe for Whole30 Butternut Squash Hash.
Rachel Linder
Rachel is an Associate Editor responsible for compiling the daily Eat This, Not That! newsletter, making TikTok and YouTube videos for the brand, writing articles for the site, creating original graphics and providing direct assistance to the editors when needed.
Read more about Rachel