A Major Worldwide Rice Shortage May Be on the Horizon
Bad weather in rice-producing countries and Russia's invasion of Ukraine have driven this shortfall.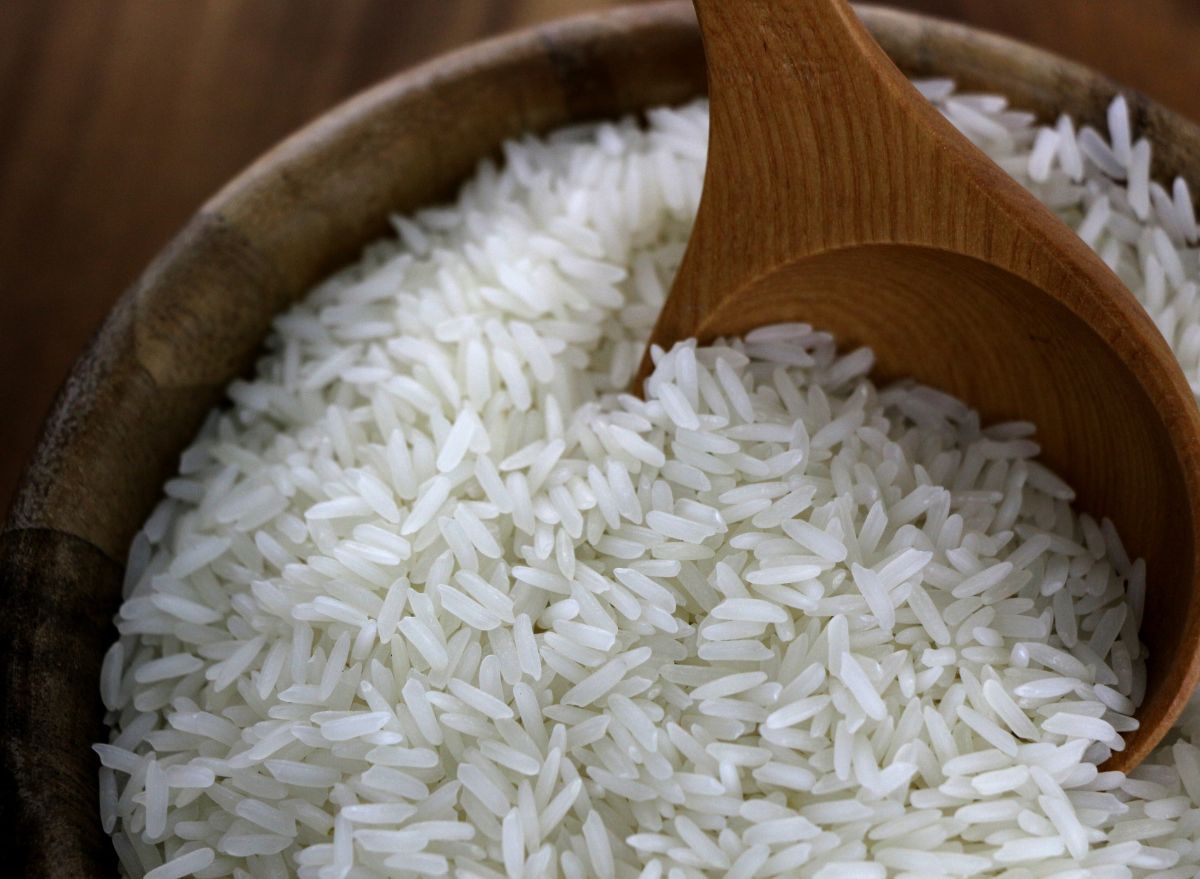 Americans have already experienced their fair share of grocery woes in the past year, including major shortages and skyrocketing prices for grocery staples like eggs and butter. Though some of these shortages and elevated prices are starting to ease, consumers around the world now need to contend with a major shortage of another grocery staple: rice.
The world is facing the largest deficit in rice supplies in roughly two decades, and prices have skyrocketed as a result, CNBC reported. This is bad news for consumers in the United States, where rice prices were up already 9.5% in March 2023 compared to March 2022, according to the latest data from the U.S. Bureau of Labor Statistics.
The news may be even grimmer for other countries that are big importers of rice and rely more heavily on the grain. A commodities analyst for Fitch Solutions, which provides financial insights and data, told CNBC that because rice is such a big staple in several Asian markets, rice prices are a big determining factor in food price inflation and food security.
There are several reasons for the shortage, including Russia's invasion of Ukraine and unfavorable weather in countries that grow much of the world's rice. Certain farmlands in China, the largest rice producer in the world, saw heavy rains and flooding in the second half of 2022, while other rice-producing parts of the country experienced a severe drought. Pakistan, another key rice producer, also saw severe flooding in 2022 that was detrimental to production, per CNBC.
Fitch Solutions predicts that rice prices will stay elevated until 2024, assuming that more unfavorable weather conditions don't continue to impact production. Until then, price-weary consumers may have to make their peace with paying more for the grain or seek out cheaper alternatives.
Rice is only the latest grocery staple that is facing a major shortage or potential price increases in 2023. A Wells Fargo analyst recently predicted that several types of fresh produce, including strawberries and lettuce, will jump in price in the near term due to an unusually wet winter in California that has negatively impacted agricultural production. 
Consumers should also keep their eyes out for a potential rise in olive oil prices, as well as a Sriracha shortage from one of the most popular brands for the fiery chili sauce.
Zoe Strozewski
Zoe Strozewski is a News Writer for Eat This, Not That! A Chicago native who now lives in New Jersey, she graduated from Kean University in 2020 with a bachelor's degree in journalism.
Read more about Zoe