6 Worst Store-Bought Cookie Doughs, According to Customers
Pre-made, ready-to-bake cookie dough is a godsend—except when it isn't.
No other food smells better coming out of the oven than fresh baked cookies. The scent wafts into our nostrils and immediately transports us to our happy place of peace, comfort, and nostalgia.
It's truly a heavenly experience. But, the part that isn't so heavenly is the time spent gathering ingredients (in the hopes that nothing essential is missing from the cupboard), followed by measuring, mixing, and scooping. Not to mention the pile-up of dishes that ensues.
That's why the brands Nestle Toll House and Pillsbury came up with the genius idea to sell pre-made, ready-to-bake cookie dough commercially starting back in the 1950s. This sweet solution gives consumers everything they love about homemade cookies sans the hassle.
But, not all store-bought doughs are created equal. Some options don't bake quite right, while others skimp on the morsels or other sugary bits. A few yield cookies which are too salty or artificial, and a couple brands have altered their formulas over the years–a recipe for disaster in the eyes of loyal customers. Read on to discover which cookie dough selections are some of the worst tasting on grocery store shelves, and make sure to opt for a different, more flavorful choice.
Great Value Chocolate Chip Cookie Dough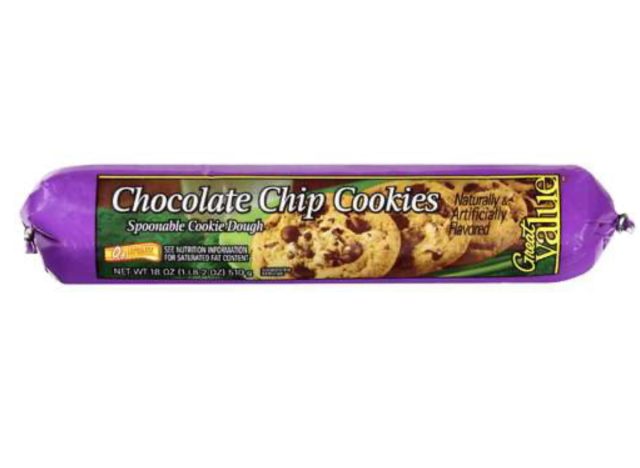 PER COOKIE: 80 calories, 4 g fat (2 g saturated fat, 0 g trans fat), 75 mg sodium, 12 g carbs (0 g fiber, 7 g sugar), <1 g protein

6254a4d1642c605c54bf1cab17d50f1e

This Walmart exclusive cookie dough may be a Great Value–priced at just $2.94 for 24 cookies–but it does not hit the mark in terms of flavor and consistency. In recent reviews, customers say the cookies end up tasting too "greasy" or "chemically," and have an "aftertaste of fake sugar."

They are also allegedly impossible to cook just right. On Reddit, one Walmart shopper complained that the Great Value cookies came out hard even after cooking them at the suggested temperature and for the right amount of time. Others reported raw, gooey centers after their own baking attempts.

While the best way to cook these chocolatey treats remains a mystery, what's certain is that you're better off paying just a little bit more for a brand-name cookie dough and saving yourself the headache.
Nestle Toll House M&M'S Minis Cookie Dough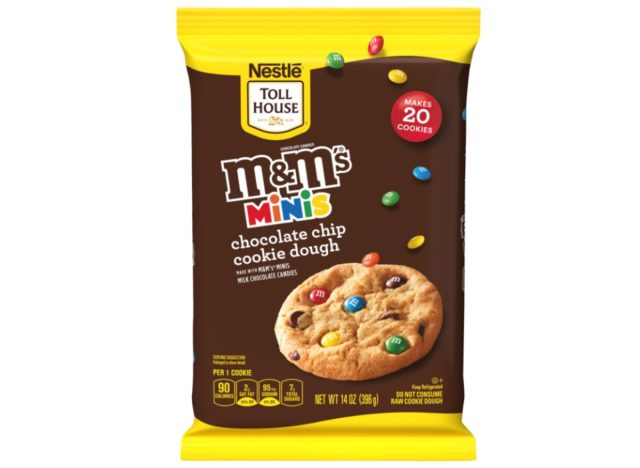 PER COOKIE: 90 calories, 4 g fat (2 g saturated fat, 0 g trans fat), 75 mg sodium, 12 g carbs (0 g fiber, 7 g sugar), 1 g protein
This sweet treat from Nestle is living proof that combining two rights doesn't always add up to another right. Customers are rightfully mad about the product's false advertising. From the images on the bag, you would expect to find your cookies chock full of colorful M&M's, but customers admit this is far from the reality.
"Where are the M&Ms because my pack I was lucky to have 3 in each cookie. I used to love Nestle product but I wouldn't buy this ever again," wrote one shopper on the Kroger website.
And, the cookie dough's taste seems to be an even bigger problem than the lack of candies. Older reviews report that the cookies would often turn out flavorless. But, more recently, customers say they detect a "fishy" or "wet dog" taste and smell. This certainly begs the question: what's going on over at Nestle?
Cappello's Vegan Chocolate Chip Cookie Dough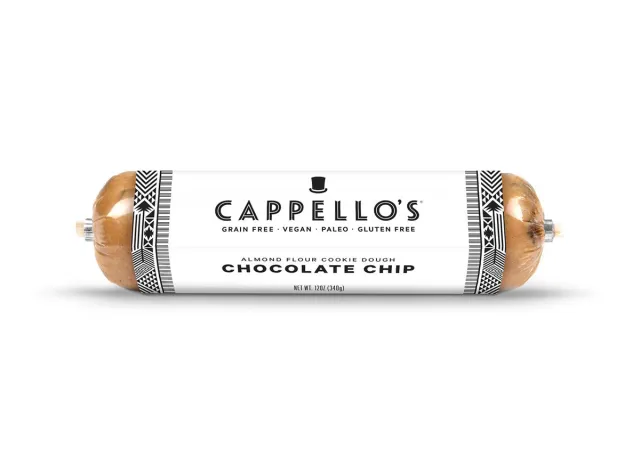 PER COOKIE: 140 calories, 10 g fat (4.5 g saturated fat, 0 g trans fat), 120 mg sodium, 12 g carbs (2 g fiber, 5 g sugar), 2 g protein
The Cappello's company started its journey as a maker of gluten-free and grain-free pasta, before also venturing into other food categories such as biscuits and cookie dough–a decision which may have been ill-advised.
While it is possible to make gluten-free cookie dough taste good–as indicated by brands like Sweet Loren's–Cappello's just doesn't seem to hit the mark. In a taste test of 12 different cookie dough brands by Cleveland.com, the Cappello's dough came in at number 11, knocked down for being both "dry and tasteless".
Reviewers on Amazon confirm these findings and additionally call out the gluten-free dough for being extremely overpriced. One very thorough shopper wrote, "I don't see how anyone would find these delicious. The cookies don't taste like dessert- there's no sweetness so it's more like a stale protein cracker. The other issue is the texture- there's no softness or chewiness-only dry crumbles; the cookies fall apart on touch. The only redeeming quality is the lack of artificial ingredients and additives but unlike actual health foods there's no reason to suffer through these."
Pillsbury Reese's Peanut Butter Cookie Dough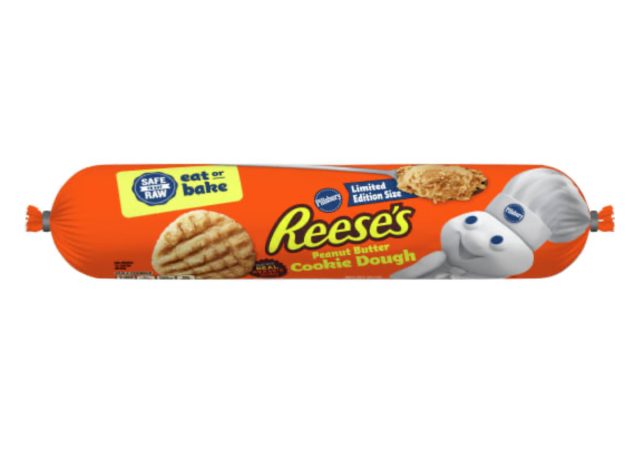 PER COOKIE (1-inch balls of dough): 65 calories, 2.5 g fat (1 g saturated fat, 0 g trans fat), 90 mg sodium, 9 g carbs (0 g fiber, 5 g sugar), 1 g protein
A while back, Pillsbury swapped out its original peanut butter cookie dough recipe for one which is affiliated with the Reese's brand, and people are not happy about it. Since the change has been put into effect, the product (specifically, the tube variety) has dropped down to a rating of just two out of five stars on Pillsbury's own website.
The new cookies go way too light on the peanut butter and "what taste there is, is awful," according to one customer. Another likened the flavor to "musty peanuts."
With the cookie dough's price as high as it is–one cookie lover admitted to paying almost $10 for one tube–it's probably one which is best left on the shelf.
Frederik's by Meijer Butter Pecan Cookie Dough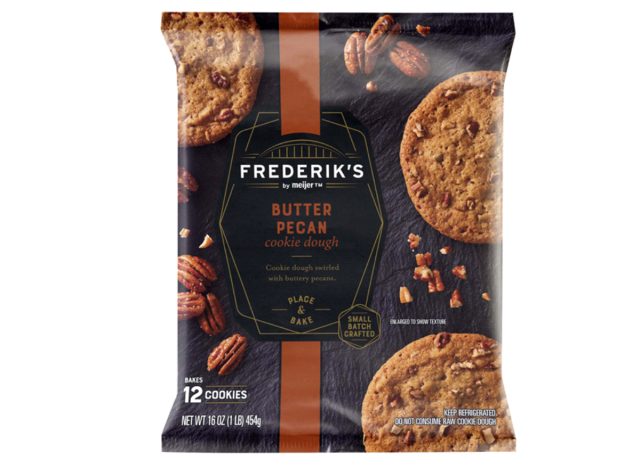 PER COOKIE: 160 calories, 8 g fat (4 g saturated fat, 0 g trans fat), 190 mg sodium, 21 g carbs (0 g fiber, 10 g sugar), 1 g protein
These cookies from Meijer sound like a buttery sweet dream, but don't be fooled. In a review on the store's website, one customer writes, "Another thorough disappointment from the Frederick's brand. Flavorless and a terrible texture."
What could be to blame for this great cookie calamity, you may ask? Well, one shopper points to the type of flour which is used: whole wheat flour as opposed to the bleached wheat flour that is commonly found in other popular brands.
Not to mention, this dough is definitely one of the worst to have in your fridge health-wise with a whopping 190 mg of sodium and sitting at a total of 160 calories per cookie.
The other Frederik's flavors haven't gained many loyal fans either. The brand's Salted Pretzel Chocolate Chip Cookie Dough is a tad on the salty side with a weird, greasy texture and lack of chocolate chips, according to customers. And, the Brownie flavored variety was described as "bland" and "hands down the worst cookie ever."
Nestle Toll House White Chip Macadamia Nut Cookie Dough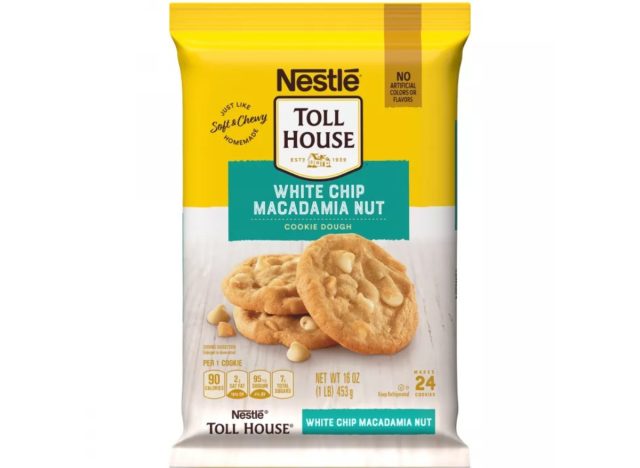 PER COOKIE: 90 calories, 4.5 g fat (2 g saturated fat, 0 g trans fat), 95 mg sodium, 11 g carbs (0 g fiber, 7 g sugar), <1 g protein
A classic white chocolate macadamia nut cookie contains white chocolate morsels and chopped macadamia nuts as its main ingredients–as its name would suggest. But, Nestle's version is apparently served with an unwanted mystery ingredient: coconut flakes.
Although the packaging does disclose this information (but in small lettering within the ingredients list), customers don't seem to appreciate the surprise. "Yuck! Why on earth would coconut flakes go into a white chocolate macadamia cookie?!" a reviewer asks on the Meijer website. "We ditched the whole lot of them. I will make these from scratch from now on. And will look for hidden ingredients from here on out."
Additionally, the dough often comes unevenly mixed with grainy dough in spots, an overdose of salt in others, and just overall not enough nuts for them to be worthy of their name.