The Worst Grocery Stores of 2020
These chains dropped the ball on implementing COVID precautions early on.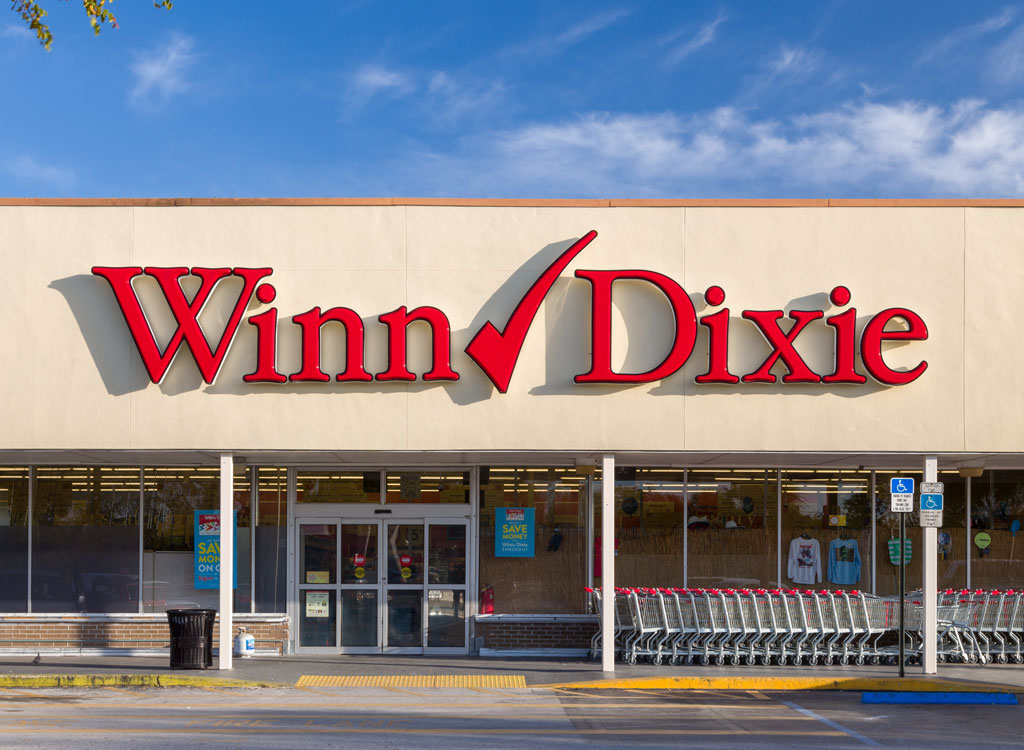 An interesting consequence of the pandemic for the food retail industry is the extent to which national and regional chains have had to assume responsibility for public health.
At this point, you likely feel safe when you walk into a Costco, Walmart, or Whole Foods and see the directional arrow decals on the floor, the plexiglass barriers at the registers, and the Purell dispensers at the store entrance (and exit). More importantly, you carry this feeling with you, perhaps all the way home. (Related: 8 Grocery Items That May Soon Be in Short Supply.)
Across the board, major supermarkets and retailers have made significant adjustments in the way they do business in order to prioritize—possibly to a greater extent than ever before in the food industry—consumer health. But, not all chains leapt into this new role as successfully as others, and as COVID-fatigue continues to set in, not all have remained vigilant in maintaining in-store precautions.
Moreover, as our understanding of COVID-19 has progressed, so have the standards to which national and regional grocery chains have become answerable. Several months after clarifying that surface-contact is not a main route of infection, the CDC offered guidance in October suggesting that airborne transmission accounts for some part of the virus's spread.
What should you be looking for in a grocery store, right now?
Customers are looking for supermarkets that not only offer complimentary hand sanitizer, but those with the means and methods to enforce social distancing. As Marissa G. Baker, an industrial hygiene program director at the University of Washington, explained, in a recent article with the Boston Globe, the precautions supermarkets should be taking at this point are largely behind-the-scenes: improved ventilation and air filtration systems, as well as paid leave for sick employees—to incentivize self-isolation when appropriate.
Add on top of this the numerous other, and by now well-established, precautions, such as frequent store capacity monitoring, regular deep cleanings, mask-policy compliance checks—it's not difficult to imagine how easily a supermarket might begin to let things slide.
With all this in mind, we've compiled a list below of four U.S. supermarket chains, both national and regional ones, that have largely underperformed in terms of COVID safety precautions this year. For ease of comparison and ranking, we also consulted Consumer Reports Grocery Stores & Supermarkets ratings and made use of its metrics throughout.
Ranked from the least bad to the absolute worst.
Winn-Dixie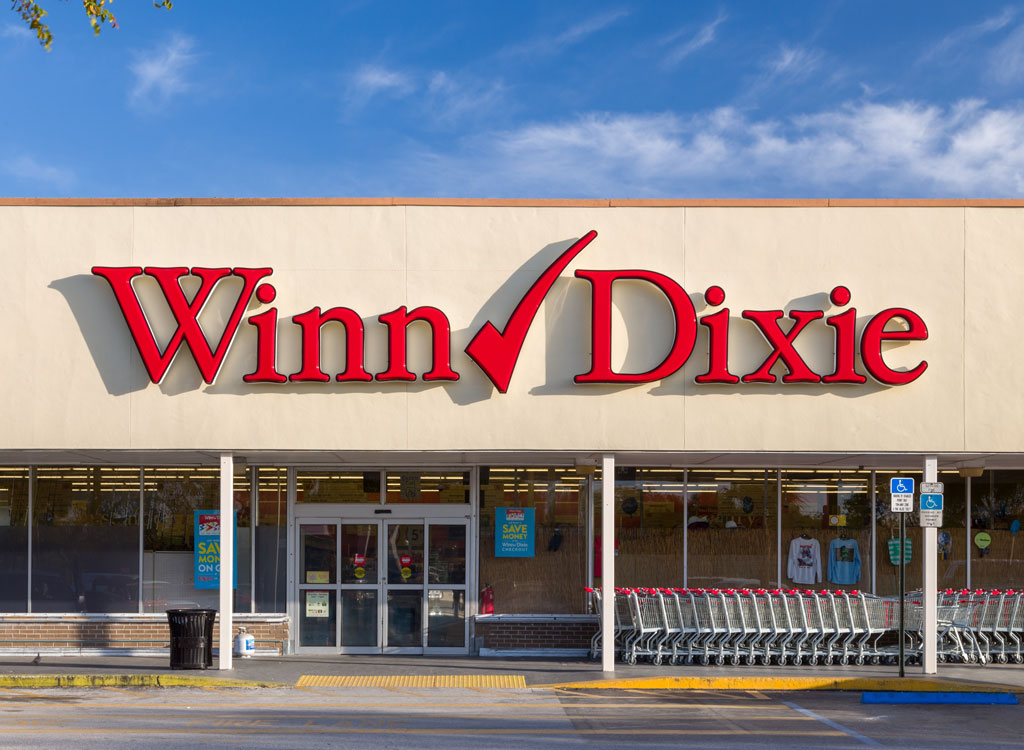 Winn-Dixie looks to its parent company, South Eastern Grocers, for COVID guidelines. So while the Winn Dixie website refers, unnervingly, to its commitment to "strongly encouraging" the use of masks in its stores, it can be assumed this practice was at some point brought in line with SEG's more straightforward "requirement" of masks, effective July 27.
Still, if you seek reassurance, don't look too closely at the parent website. South Eastern Grocers then goes on to explain its discontent with being shouldered with the "burden" of enforcing mask policies. Winn-Dixie, meanwhile, sits at a paltry 73 on Consumer Reports, with a Checkout Speed (and Cleanliness) rating of 3/5. Not to mention produce quality and variety also received an unimpressive score of 2/5.
Safeway
A subsidiary of Albertsons, the West coast chain draws its COVID precaution guidelines entirely from its parent company. The specifics of these precautions are tucked away in an FAQ that redirects you to Albertsons' homepage. Albertsons does offer associates with COVID-19 replacement pay, which earns this chain some brownie points.6254a4d1642c605c54bf1cab17d50f1e
The policy was enacted in March, though, the $2 per hour appreciation pay it gave its employees, expired in June. Additionally, Safeway sits at a low 72 on Consumer Reports scale, with a Checkout Speed average score of 1/5 and Cleanliness rating of 3/5. Why risk it?
Tops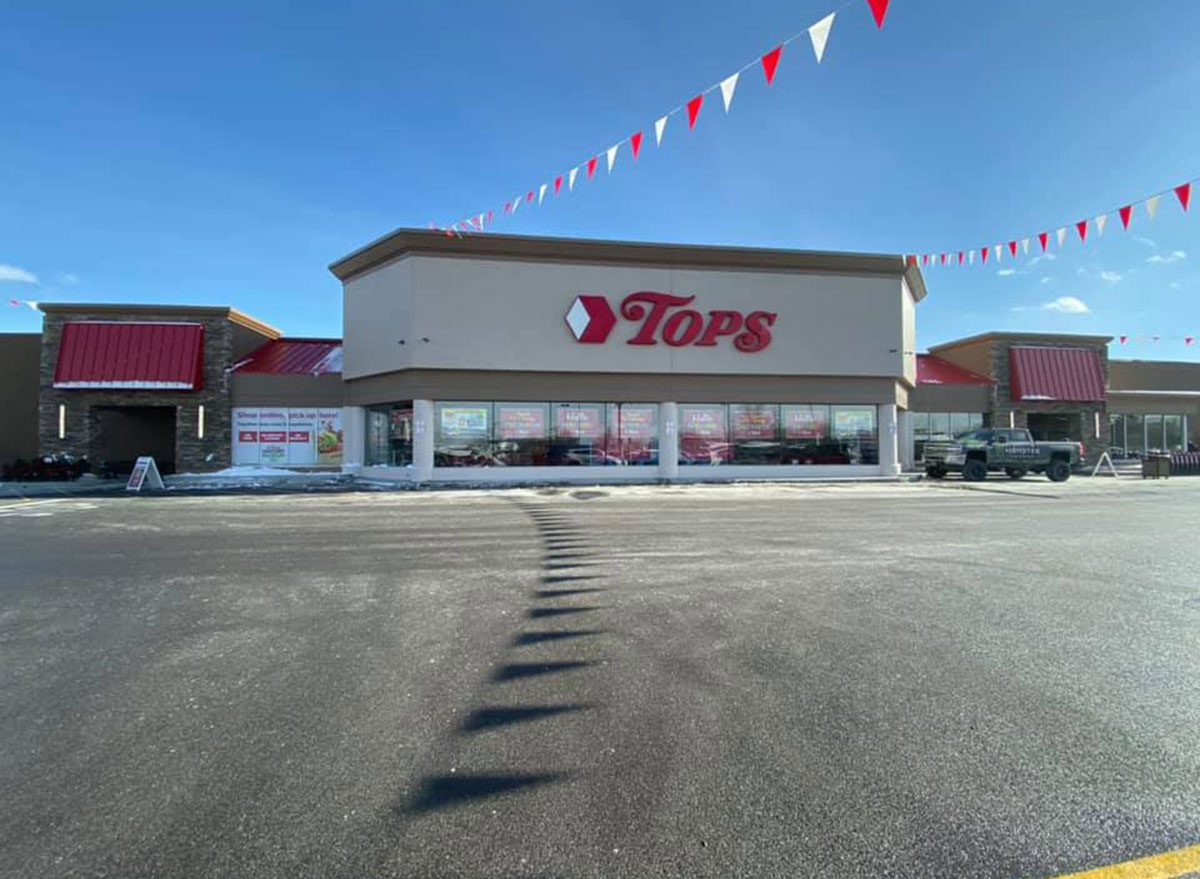 Tops (full name Tops Friendly Markets) is an independently-owned supermarket chain servicing communities in New York and New England. Tops does currently require customers to wear masks, although it hews closely to state law, which requires face coverings in public places when the customer is "unable to maintain social distance."
At an overall score of 70, and 2/5 for both Cleanliness and Checkout Speed, Tops received the second lowest score out of all chains in the Northeast as per Consumer Reports.
Key Food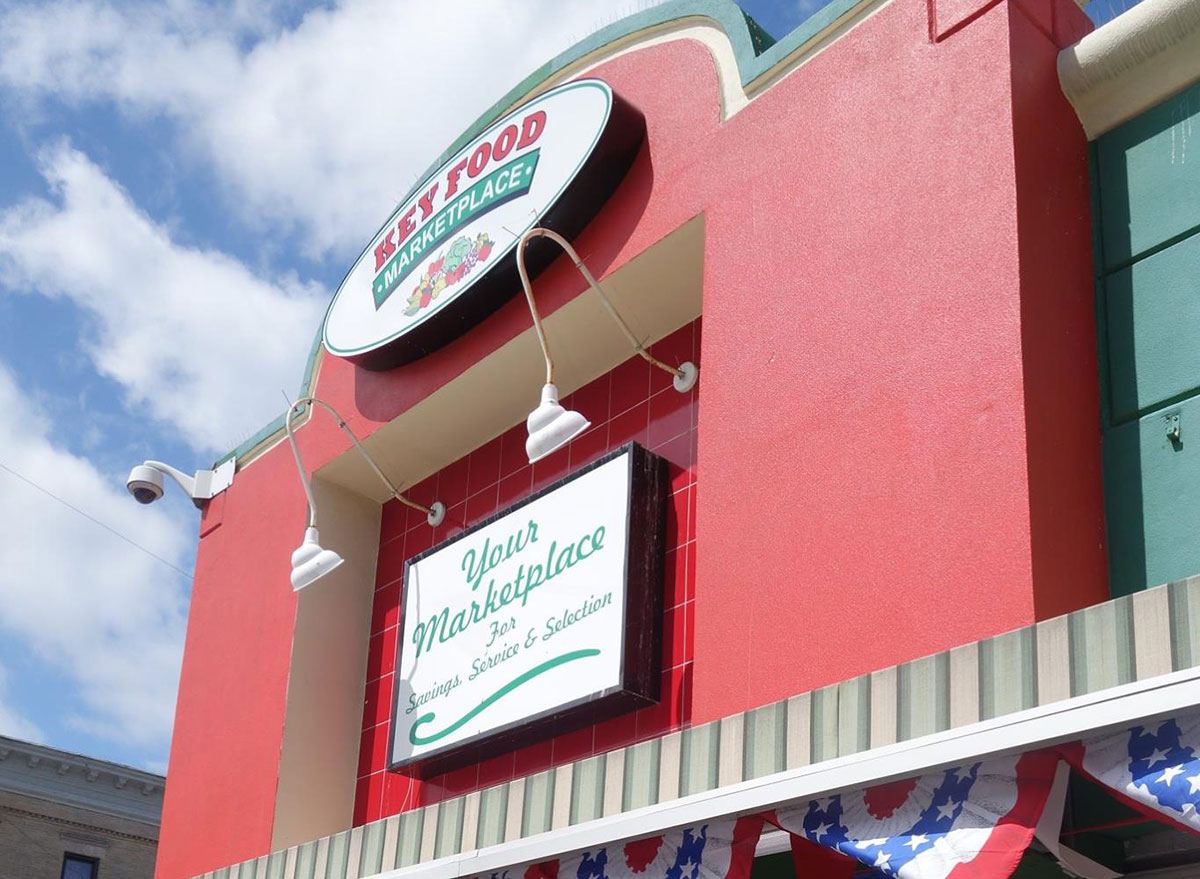 The East coast supermarket cooperative scored a lackluster 69 via Consumer Reports metric, indicating intermediate customer satisfaction. In April, the Key Food website made no mention of mask requirements for customers, and only general references to "social distancing guidelines that we have all become familiar with."
On top of that, Key Food scored a 1/5 on store brand quality, selection of healthy options, selection of locally produced products, and prices on organic options. With an average cleanliness rating of 2/5 and a checkout speed rating of 3/5, you might consider going elsewhere for your weekly haul of groceries.
To stay on top of all grocery store news, be sure to sign up for our newsletter. And don't miss The Best Grocery Stores of 2020!
Owen Duff
Owen Duff is a freelance journalist based in Vermont, home of Ben & Jerry's.
Read more about Owen