50 Cheap Costco Buys That Make the Membership Worth It
The warehouse chain really does have it all.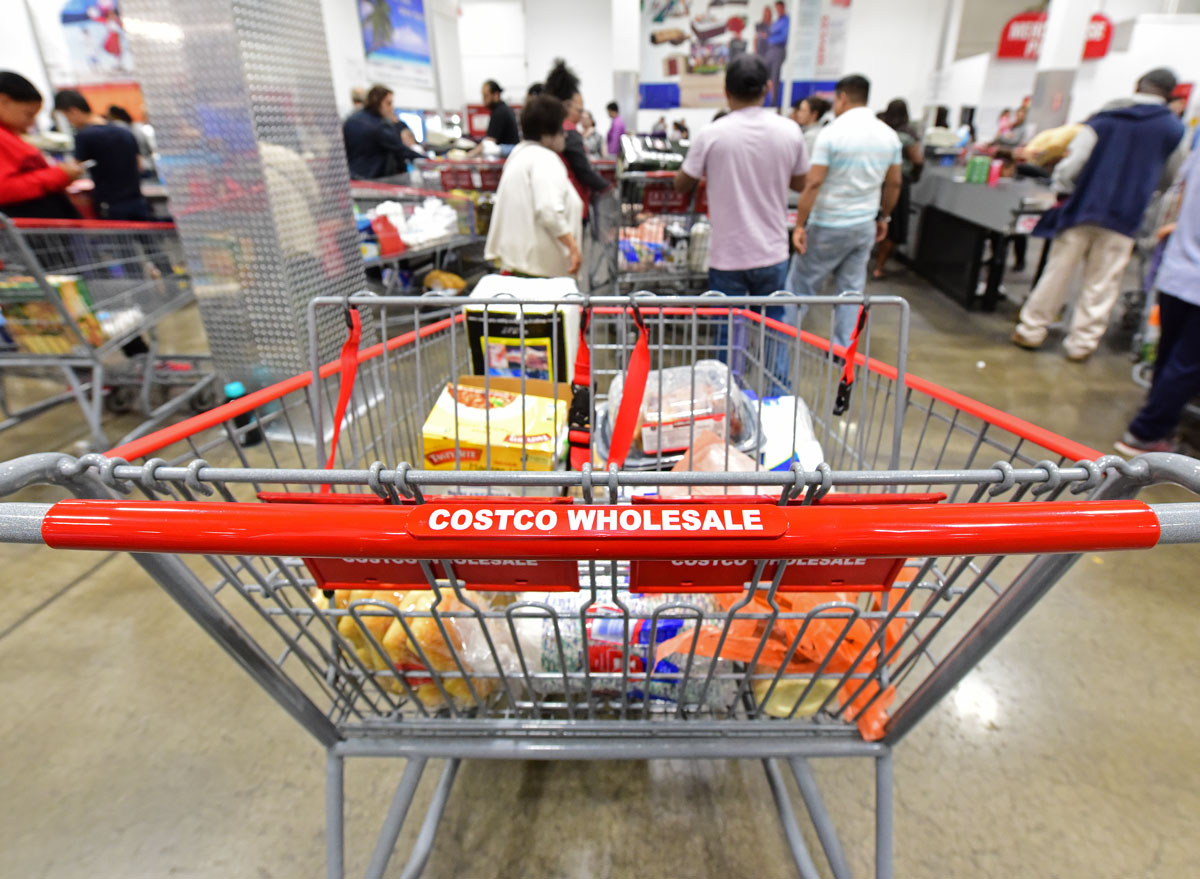 Sure, you know about the infamous sheet cakes and the legendary rotisserie chickens. But that's just the tip of the iceberg when it comes to Costco foods. When it comes to fresh produce and healthy snacks, Costco should be your go-to grocer.
If you haven't shopped at the warehouse club in a while, you might not be aware of everything the store has to offer. Here are some of the most surprising foods you can buy at Costco. (Just know that store selection varies by location, and you might not find all of these foods on your next trip.)
And for more, don't miss these 15 Classic American Desserts That Deserve a Comeback.
Kirkland Signature Parmigiano Reggiano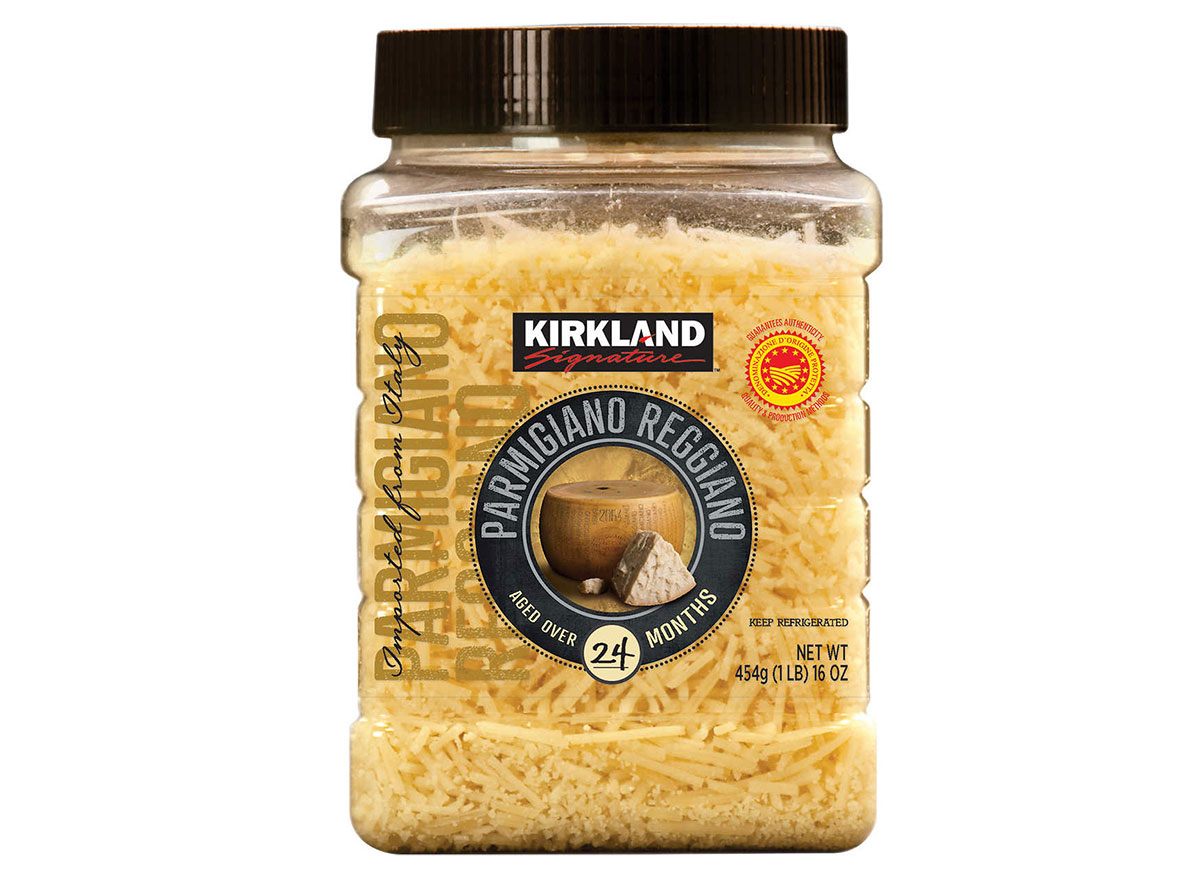 Put down the "Parmesan" and pick up a tub of this authentic Parmigiano Reggiano, straight from Costco's house brand, Kirkland Signature. It's perfect on everything from asparagus to mashed potatoes.
Califia Farms Barista Blend Oat Milk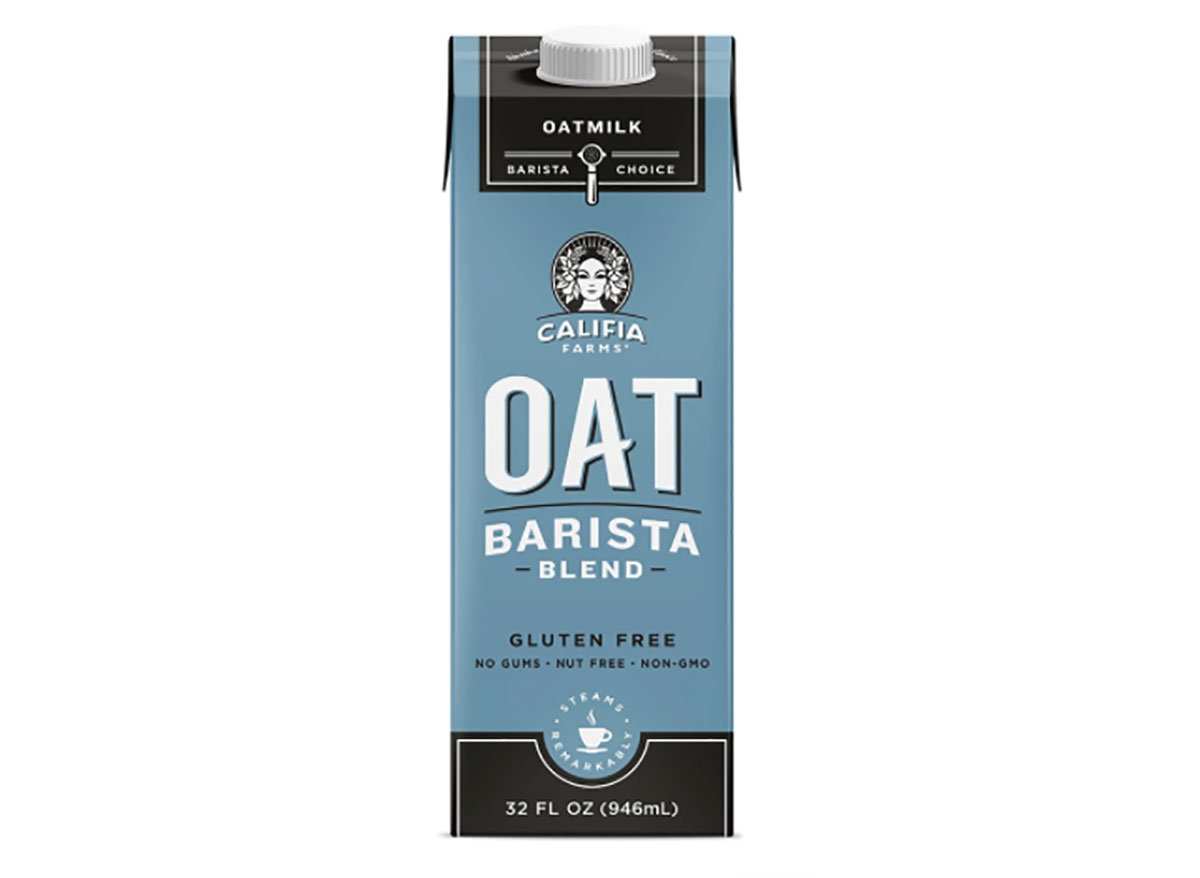 If you're making lattes at home during the pandemic, you need this barista-friendly oat milk.
And for more ways that the pandemic could affect your next grocery-shopping trip, check out these 5 Foods Suddenly Selling Out at Costco.
Good Foods Chunky Guacamole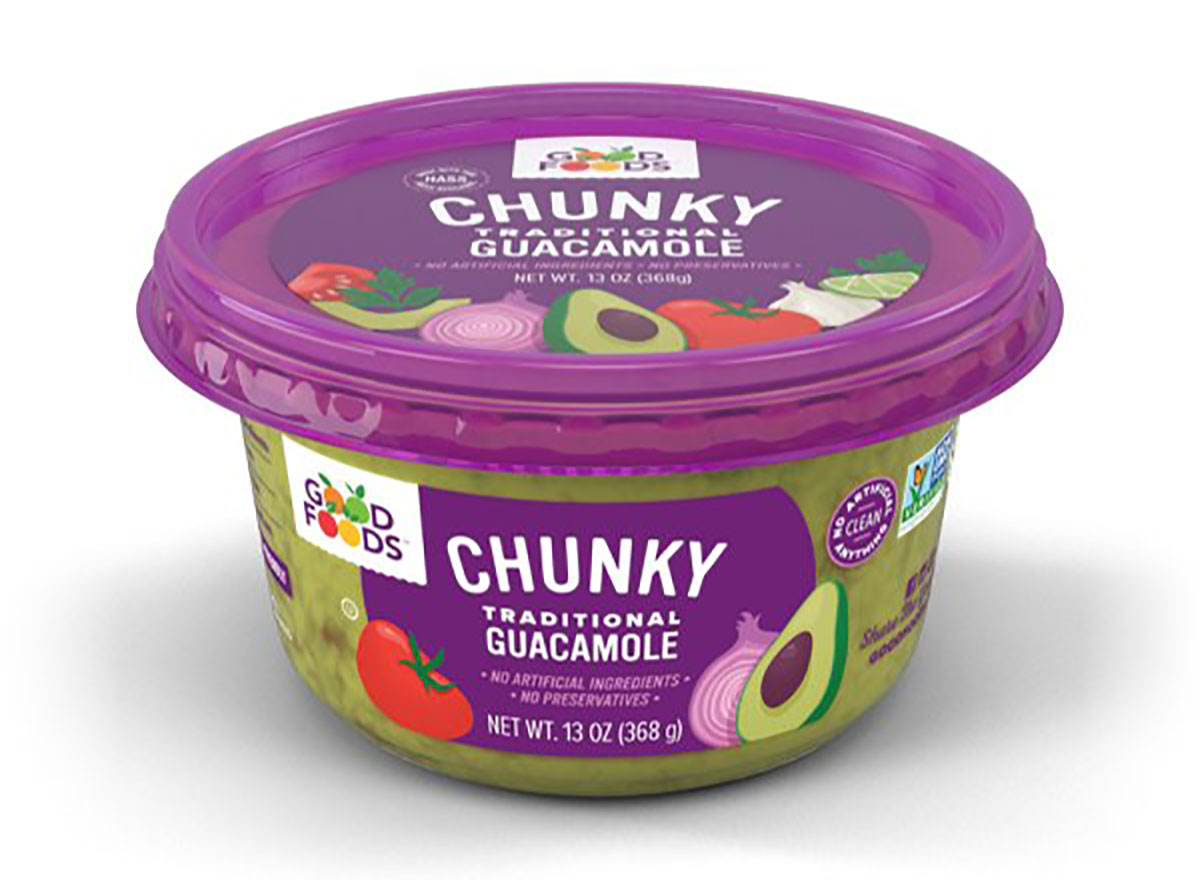 Don't feel like whipping up a batch of homemade guac? This version, which you can find at Costco, is just as delicious as guacamole made from scratch.
Whatever you do, be sure to stay away from these 13 Unhealthiest Costco Foods.
Kirkland Signature Basil Pesto
You don't need to break out the mortar and pestle to get a delicious pesto sauce going! This Costco version is imported from Italy and is great for pasta or sandwiches.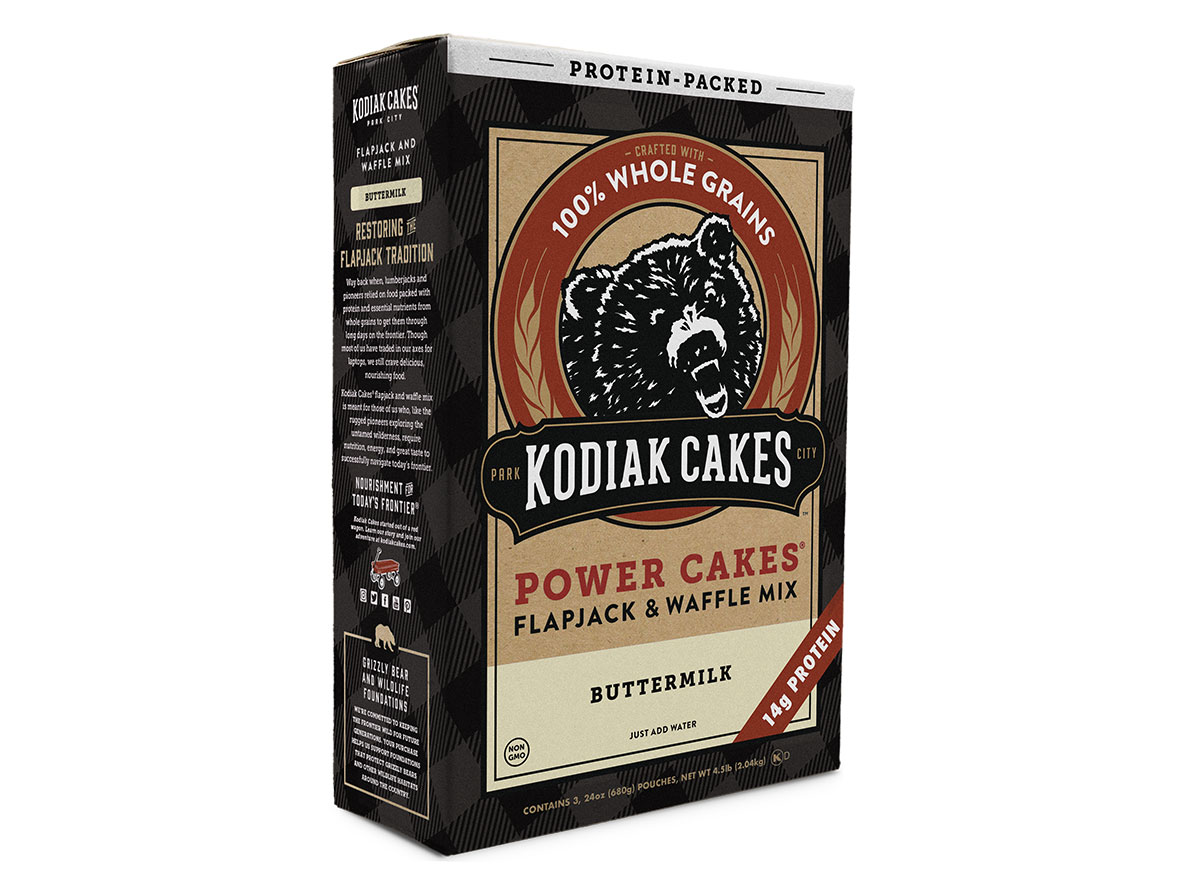 If protein pancakes are your idea of starting the day off right, you'll be happy to know you can buy Kodiak Cakes at the warehouse chain. They're just one of the 7 Best Foods to Buy in Bulk at Costco.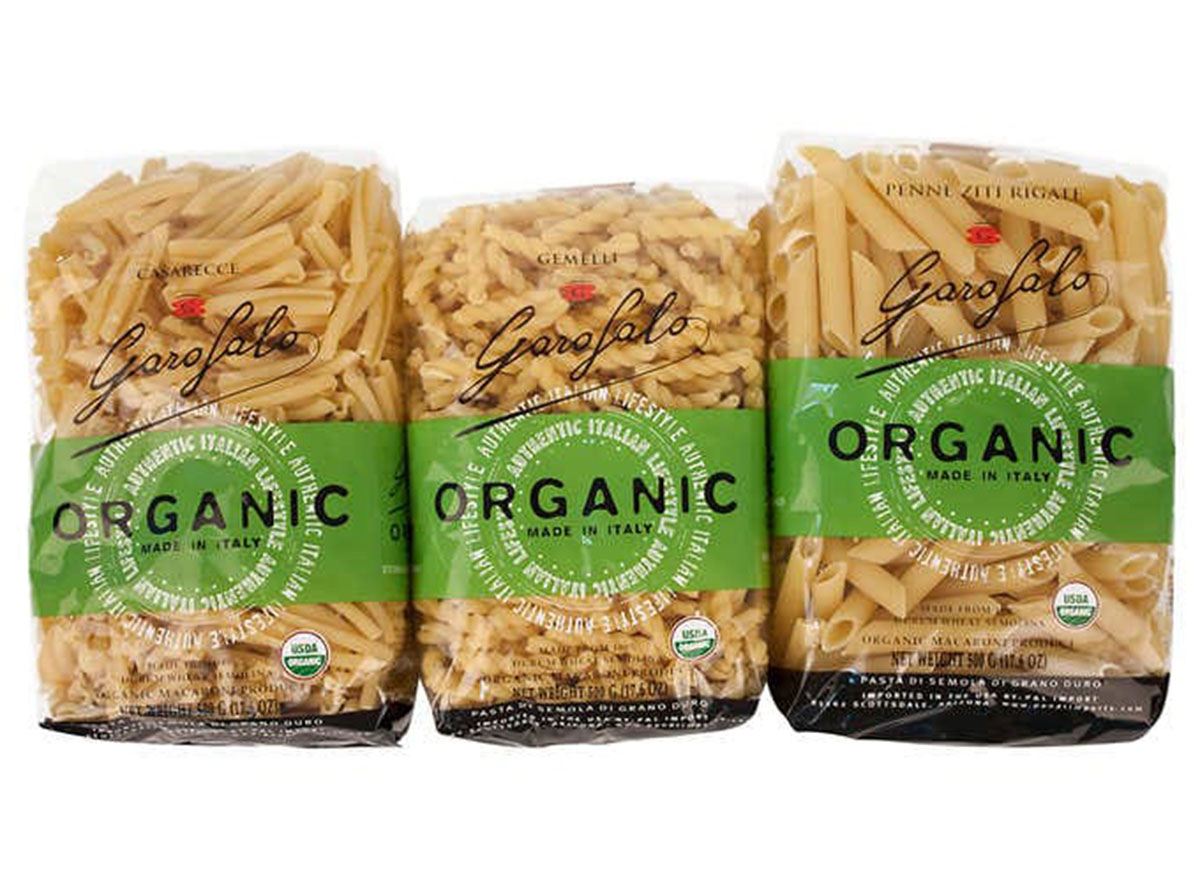 Come on, you need some authentic Italian pasta to go with that pesto sauce! Costco sells Garofalo pasta in a variety of shapes for all your carb needs.
Pure Organic Layered Fruit Bars
It's never a bad idea to have packaged snacks on hand, especially during the pandemic. These fruit leathers come in delicious flavors like pineapple passionfruit and strawberry banana.
These fruit bars are just one of the 17 Foods You Should Buy at Costco During the Coronavirus Pandemic.
Kirkland Signature Organic Blue Agave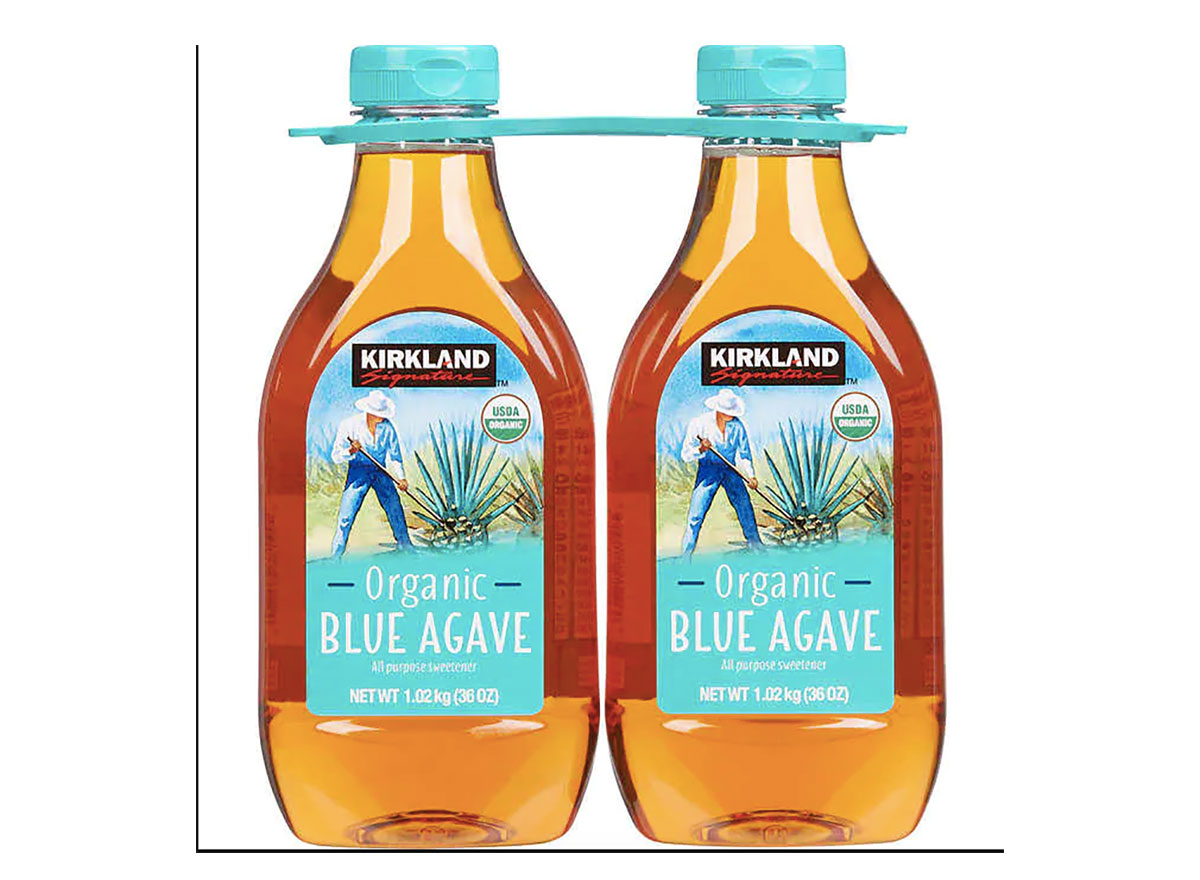 Yep, Costco's in-house brand makes agave, too! Use it in all your recipes for a natural sweetener.
Just be sure to steer clear of these 18 Worst Foods to Buy in Bulk at Costco.
Costco's deli section sells a lot more than just the rotisserie chickens! If you're looking for a quick appetizer for your next family meal, you can't go wrong with the shrimp cocktail from Costco.
Is there anything better than these sweet, bite-size rolls? They'll make any dinner at home a little more fun.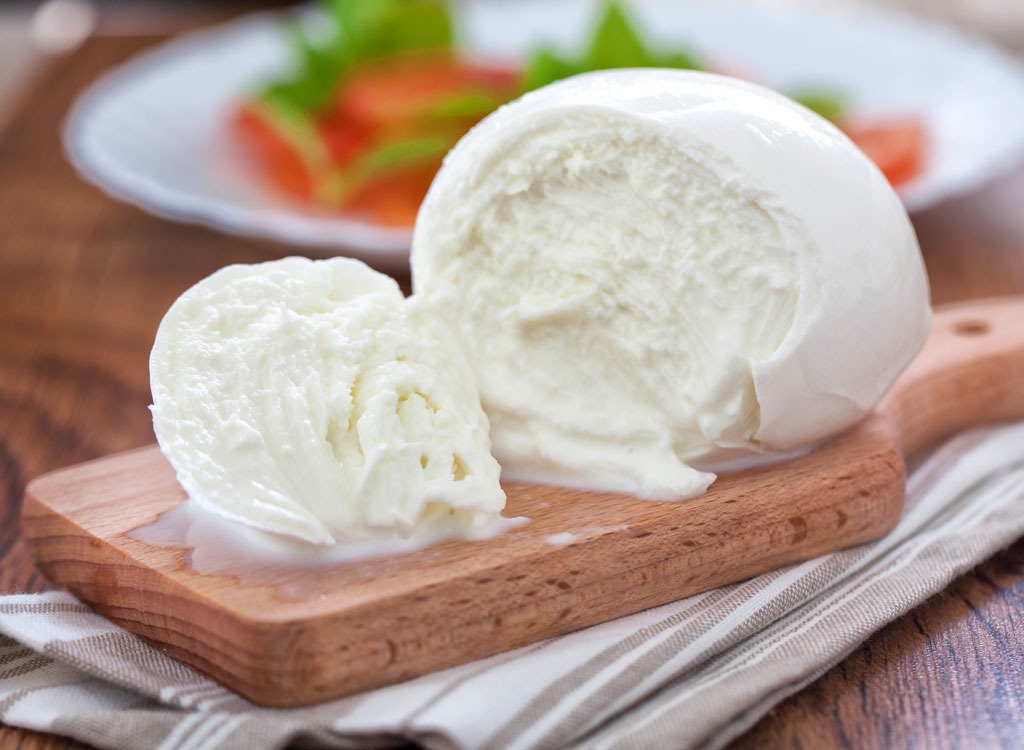 If you're passing over Costco's cheese cases, you're making a huge mistake. From Babybel cheeses to fresh brie and mozzarella, Costco has a cheese for every dairy lover out there.
Spinach, Artichoke, and Parmesan Dip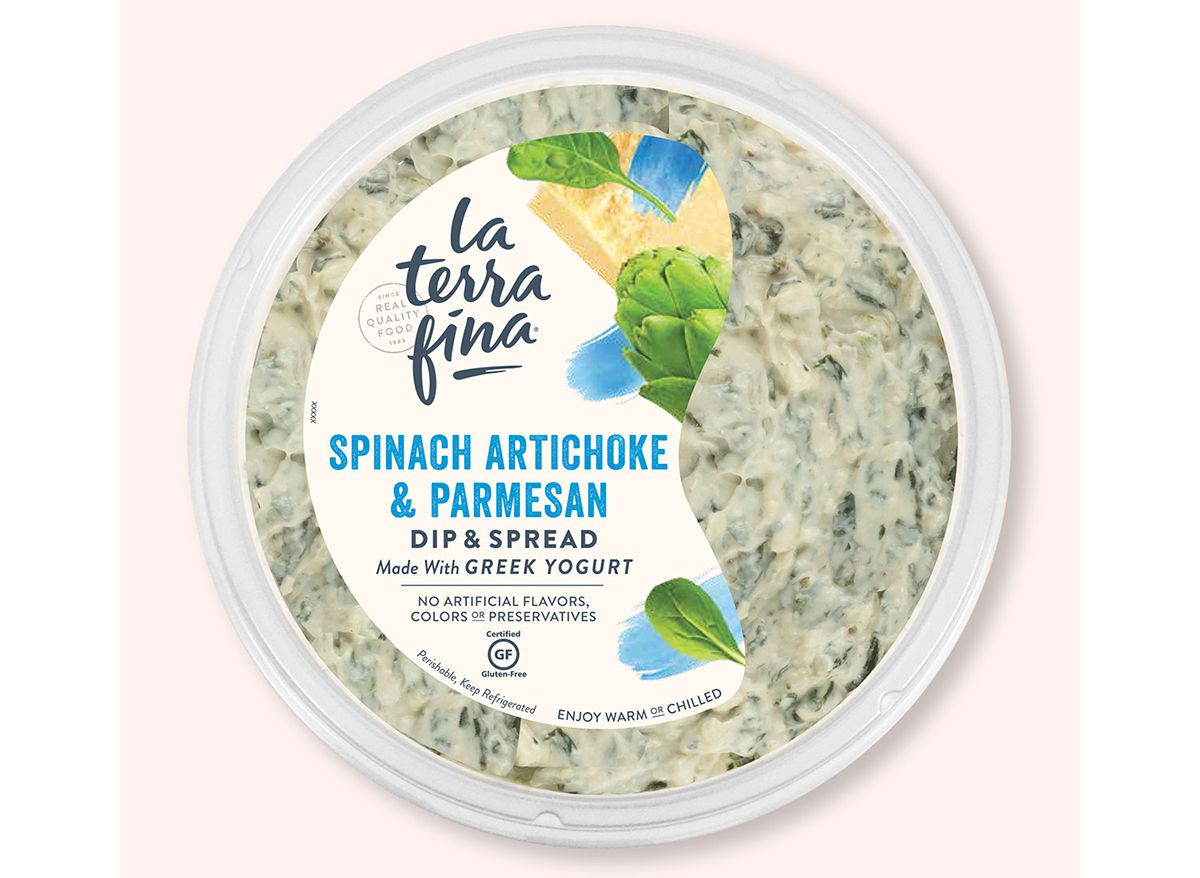 If you can't eat at your favorite chain restaurant at home, recreate the magic of the appetizer sampler by warming up this dip.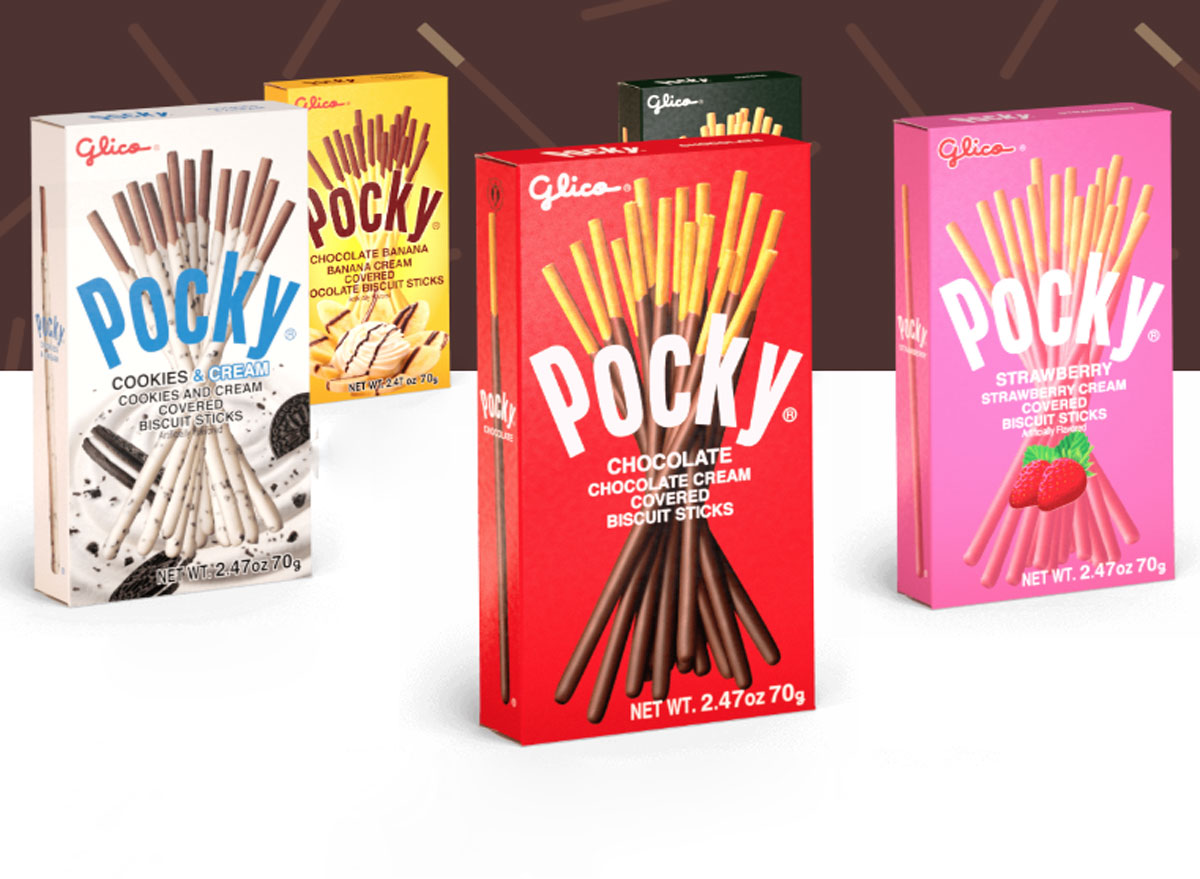 Sometimes you just want a sweet treat, and that's OK! Pocky sticks are perfectly portioned and are an easy snack to keep at home.
Bob's Red Mill Oatmeal Cups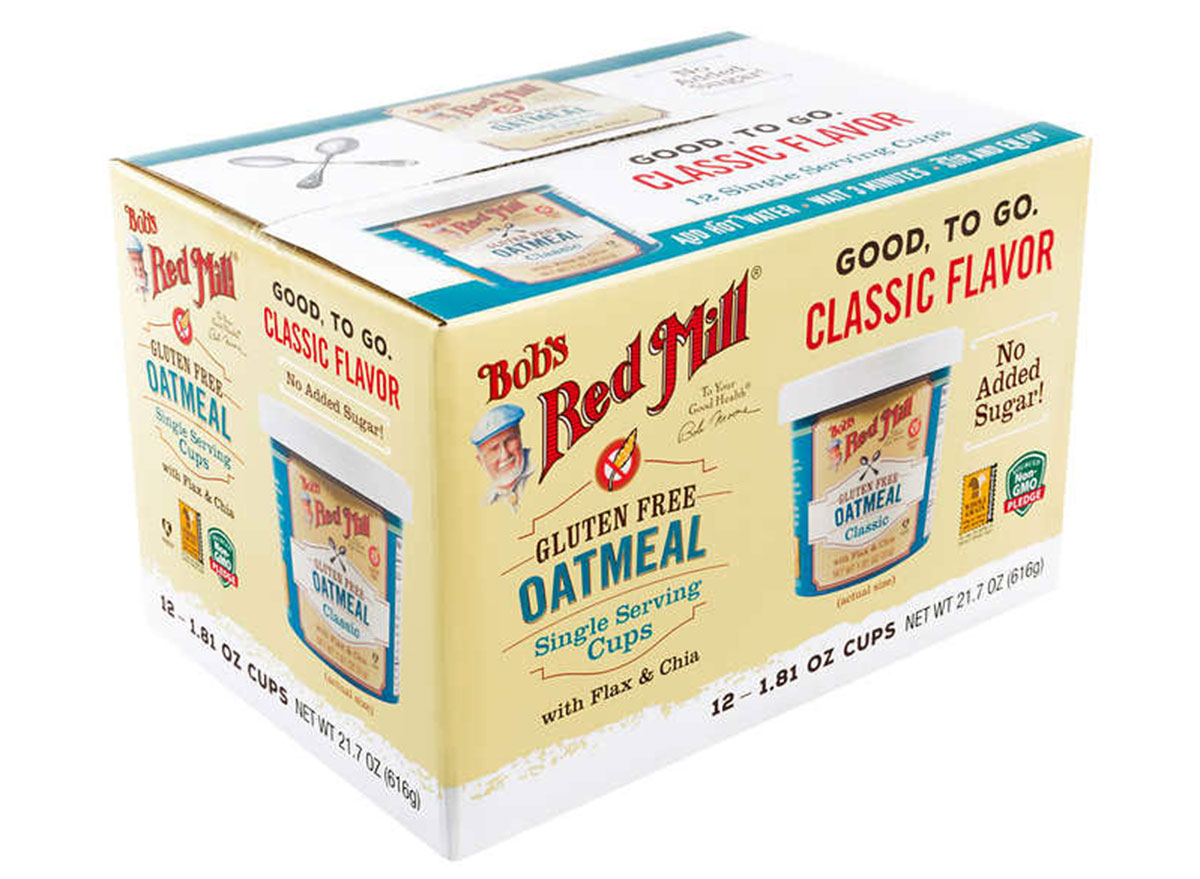 No time to make a pot of oatmeal on the stove? You can still start your day off right with these pre-portioned oatmeal cups.
BarkThins Snacking Chocolate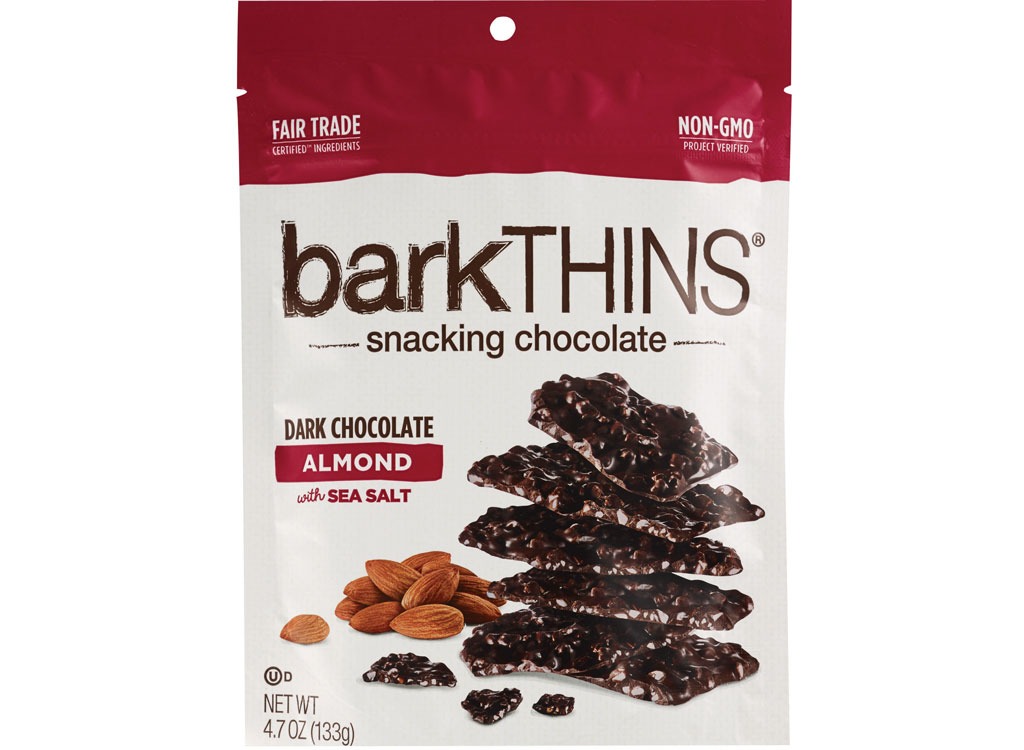 If you have a sweet tooth, you'll be happy to know that Costco sells BarkThins dark chocolate. Yum!
E&C's Heavenly Hunks Oatmeal Dark Chocolate Cookies
Once again, Costco saves the day with these healthy, tasty cookies.
Explore Cuisine Organic Edamame Spaghetti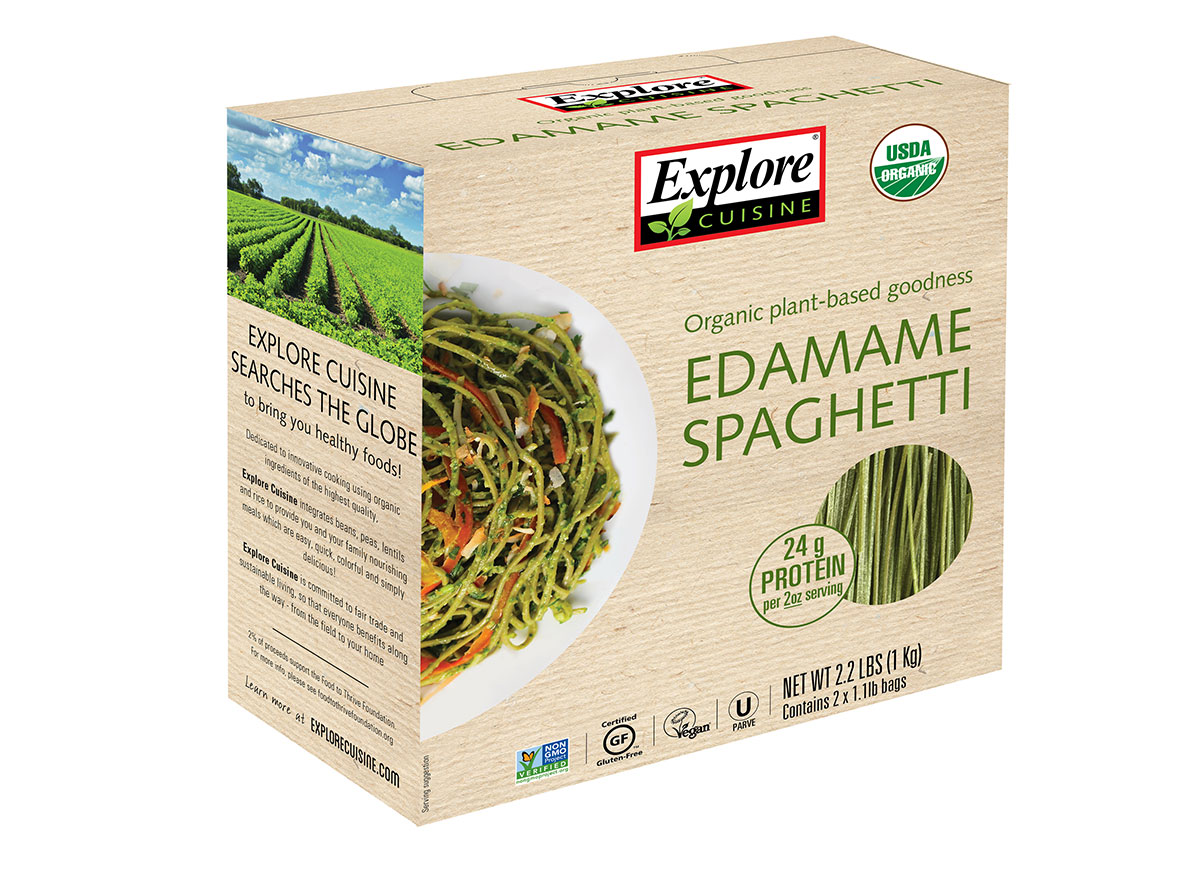 If you're looking for a healthier alternative to traditional pasta, give this edamame spaghetti a try. Not into edamame? We've seen lentil-based pasta at Costco, too.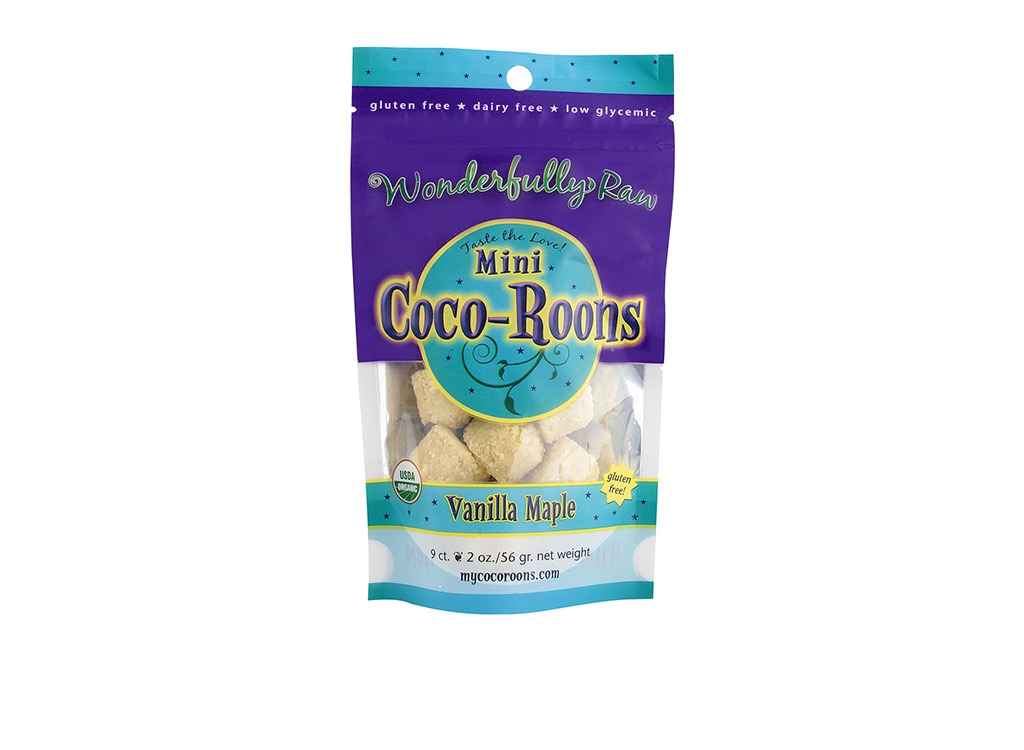 Want a snack that's gluten-free and vegan? Try these Coco-Roons from Costco.
And if you're looking for something to pair with all of these delicious foods, here are the 25 Best Wines You Can Buy at Costco.
Aidells Chicken & Apple Sausage
These tasty chicken sausages work just as well alongside a plate of pasta as they do with a hearty breakfast dish.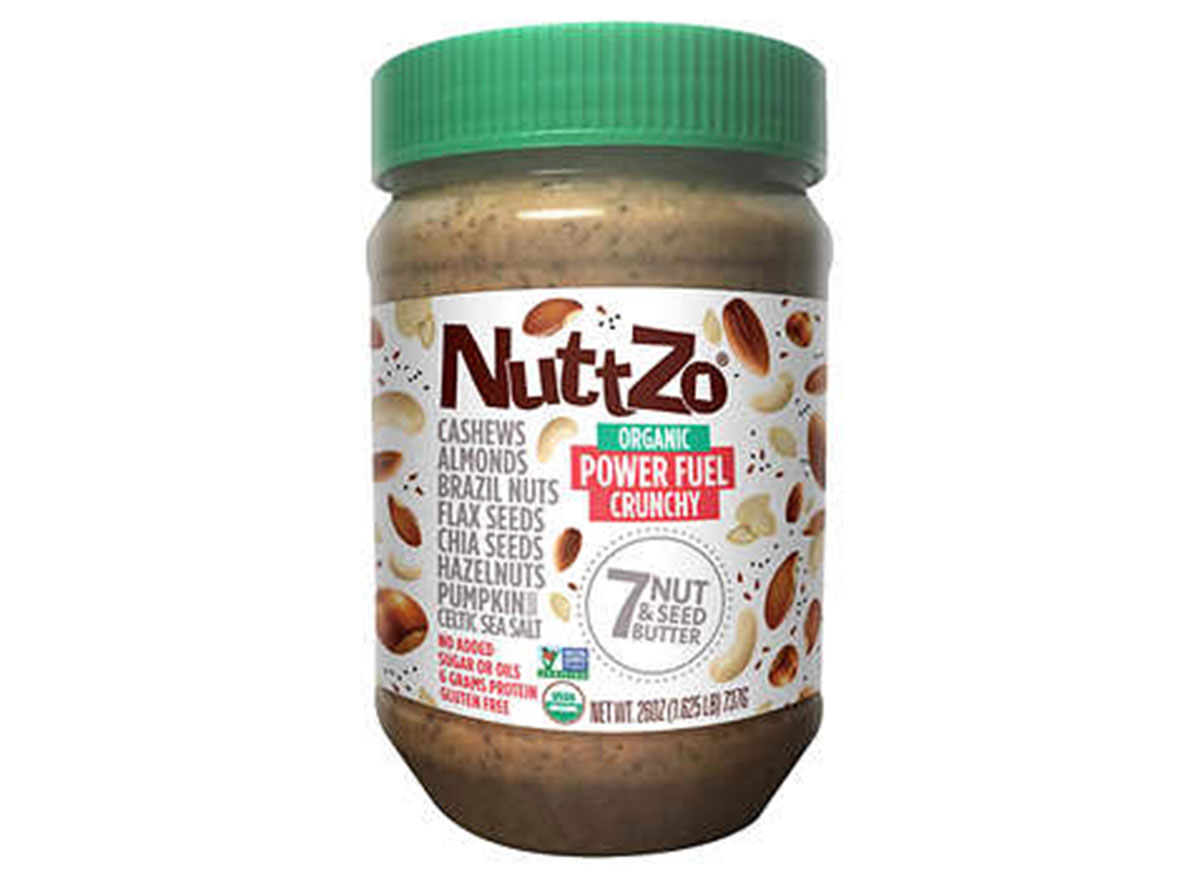 Sure, you know that you can buy Kirkland Signature almond butter and peanut butter. But Costco also sells name-brand nut butter, like this one from NuttZo, which is packed with vitamins and minerals.
Telula Organic Juice Blend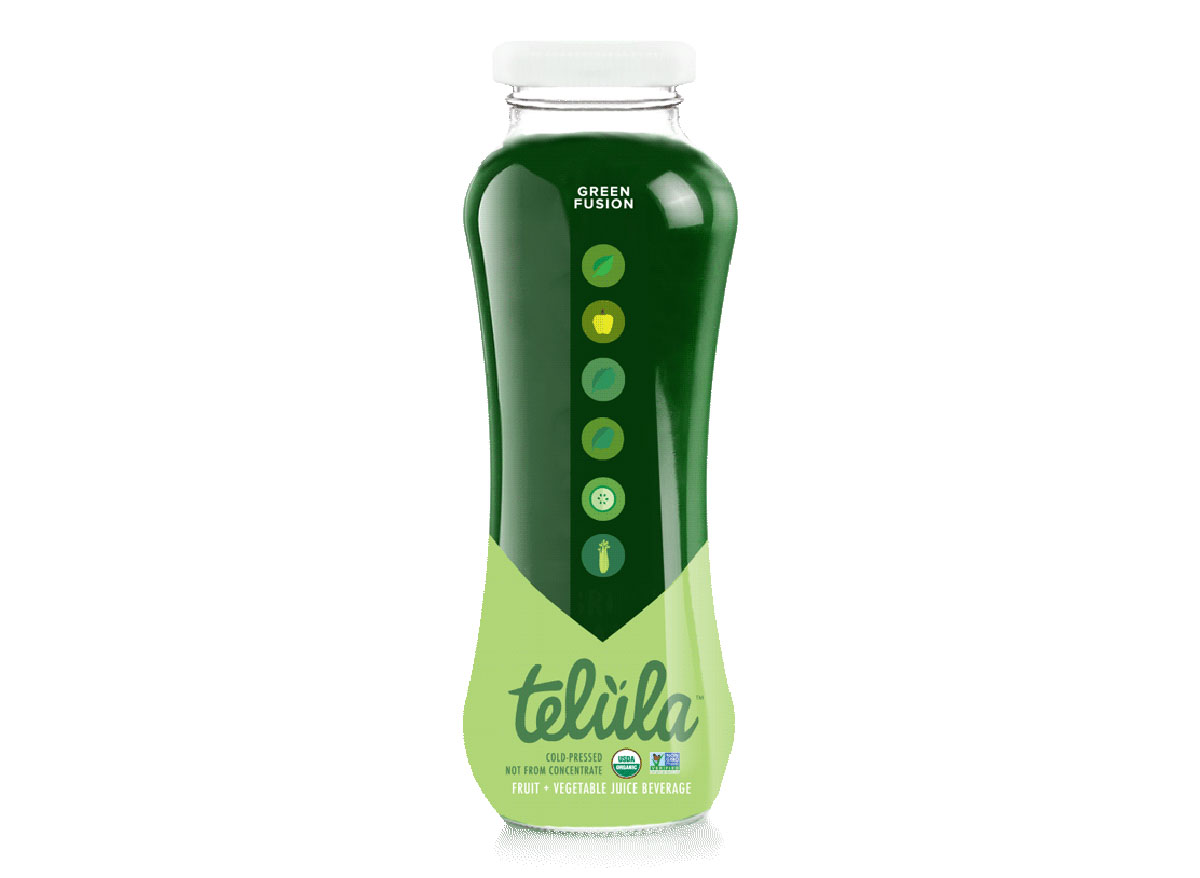 Costco's refrigerated section has a rotating cast of green juices, smoothies, and kombucha bottles for you to take home. These individual bottles from Telula come in a variety of healthy flavors.
Kirkland Signature Peanut Butter-Filled Pretzel Nuggets
Trader Joe's is a well-known purveyor of peanut butter-filled pretzels, but Costco has a version of them, too. They're the perfect snack for when you're working from home or just watching Netflix.
If you're not picky about the flavors, Costco has some great variety packs of Greek and Icelandic yogurt that are a great deal. We've seen Chobani and Siggi's there on past shopping trips.
And for the foods you should steer clear of, here are the 7 Food Items You're Buying at Costco That Aren't Deals at All.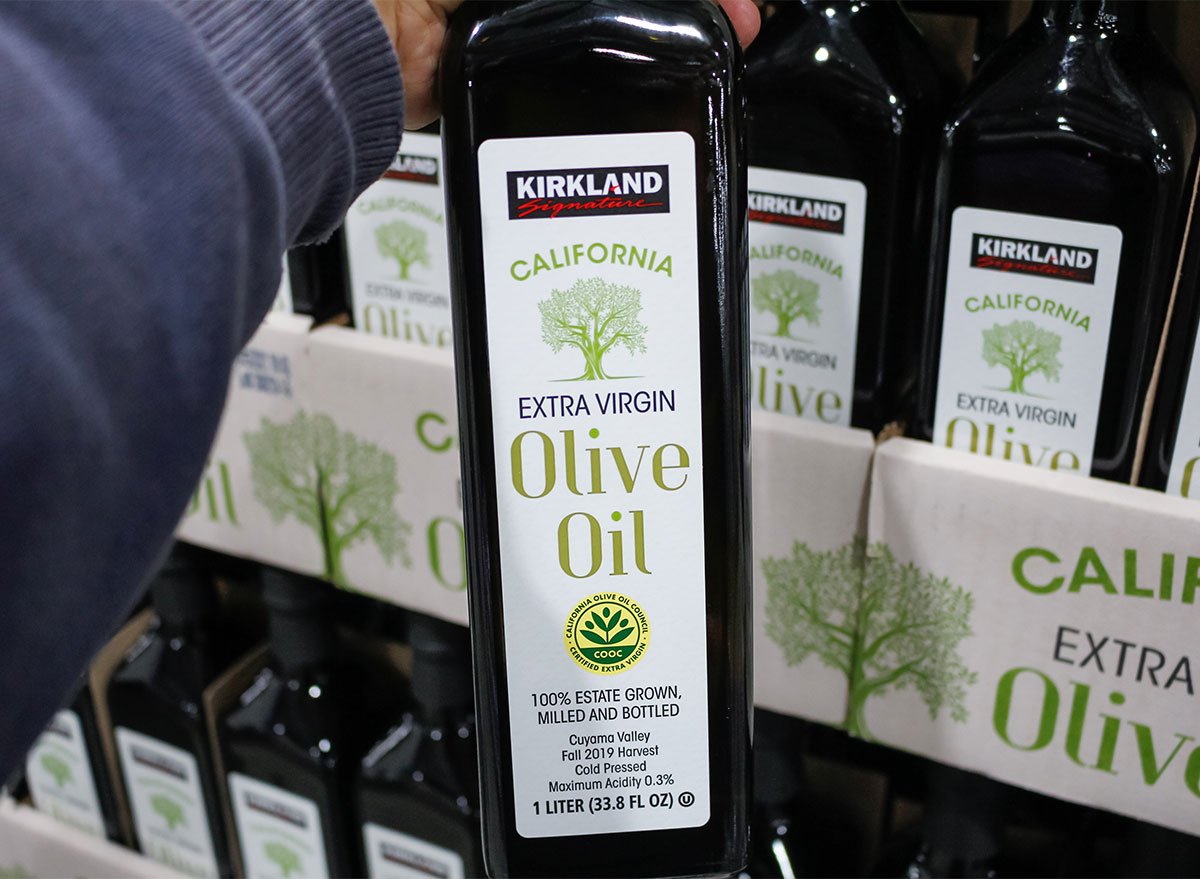 Fair warning: This is only a deal if you're going to be doing a lot of cooking with olive oil. Otherwise, it might spoil before you can use the whole XL bottle. But if you do go through a ton of olive oil regularly, Costco is a great place to buy it.
Nuts are a great healthy snack, and Costco is a great place to buy them. From peanuts to cashews to mixed nut varieties, the warehouse club has you covered.
Quaker Old-Fashioned Oats
If you start each day with a bowl of oatmeal, it might be time to buy a Costco-sized container of oats. You'll be set for months, and they won't go bad in your pantry.
If you aren't picky about which flavor of LaCroix to buy, check out what's in stock at your local Costco. Most likely, you can pick up a huge variety pack and not have to worry about adding it to your shopping list for a smaller grocery store.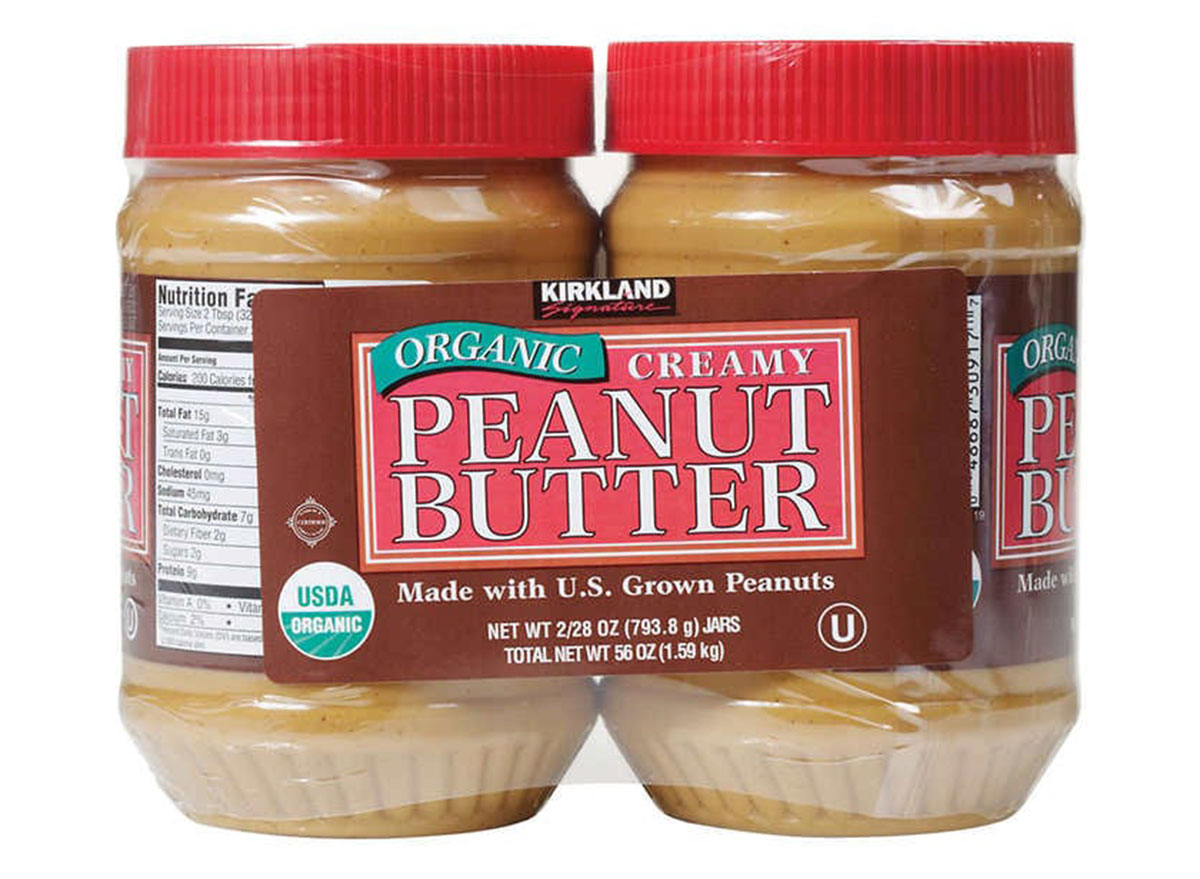 Yes, we're fans of the fancier types of nut butter. But sometimes, you can't beat a classic PB&J. If you consume the stuff regularly, you'll save a lot of money by buying it at Costco.
And for more tricks, don't miss these 52 Life-Changing Kitchen Hacks That'll Make You Enjoy Cooking Again.
Red's EggWich Turkey Sausage Sandwiches
An eight-pack of these frozen, keto-friendly breakfast sandwiches will set you back just $12.99.
We can't go without mentioning the Costco rotisserie chicken. It's $4.99, and it's perfect for all of your rotisserie chicken recipes.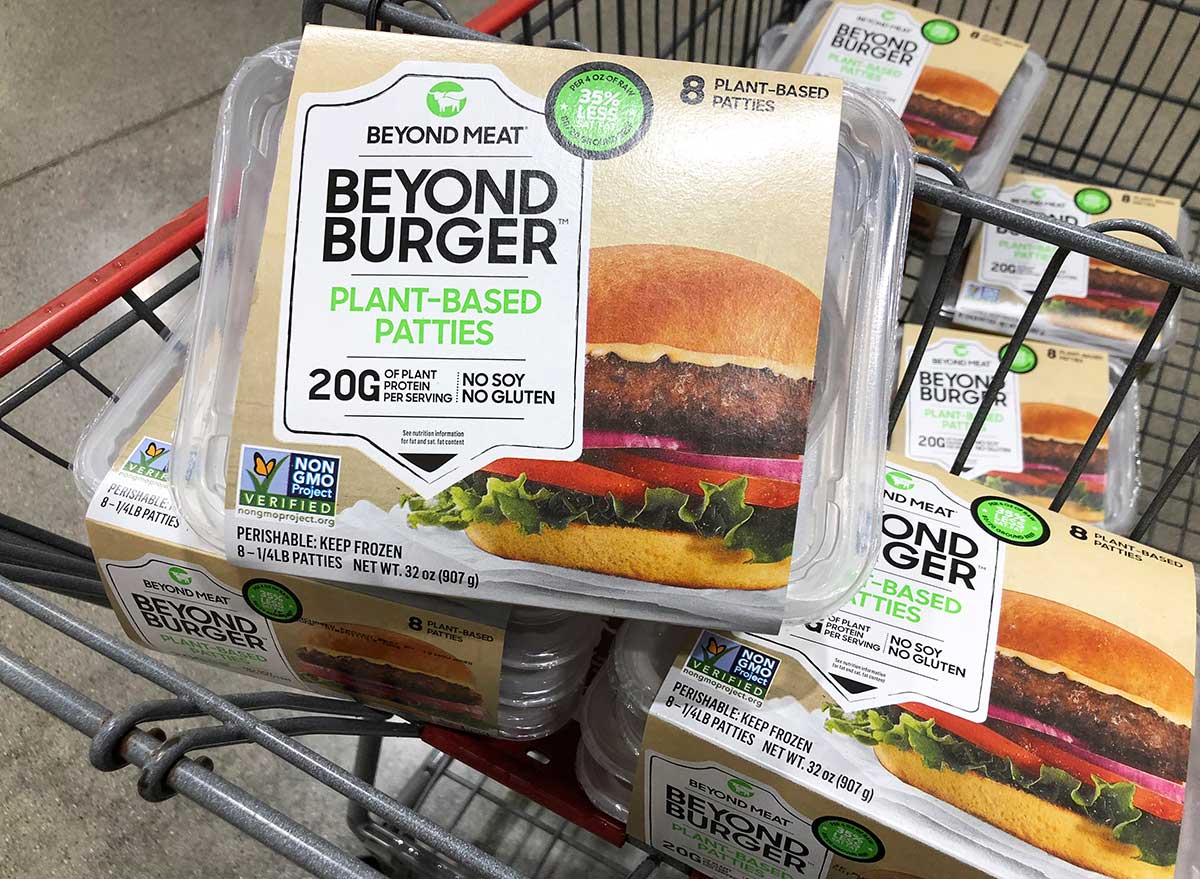 If you're looking to add more plant-based protein to your diet, pick up a pack of frozen Beyond Burgers at Costco.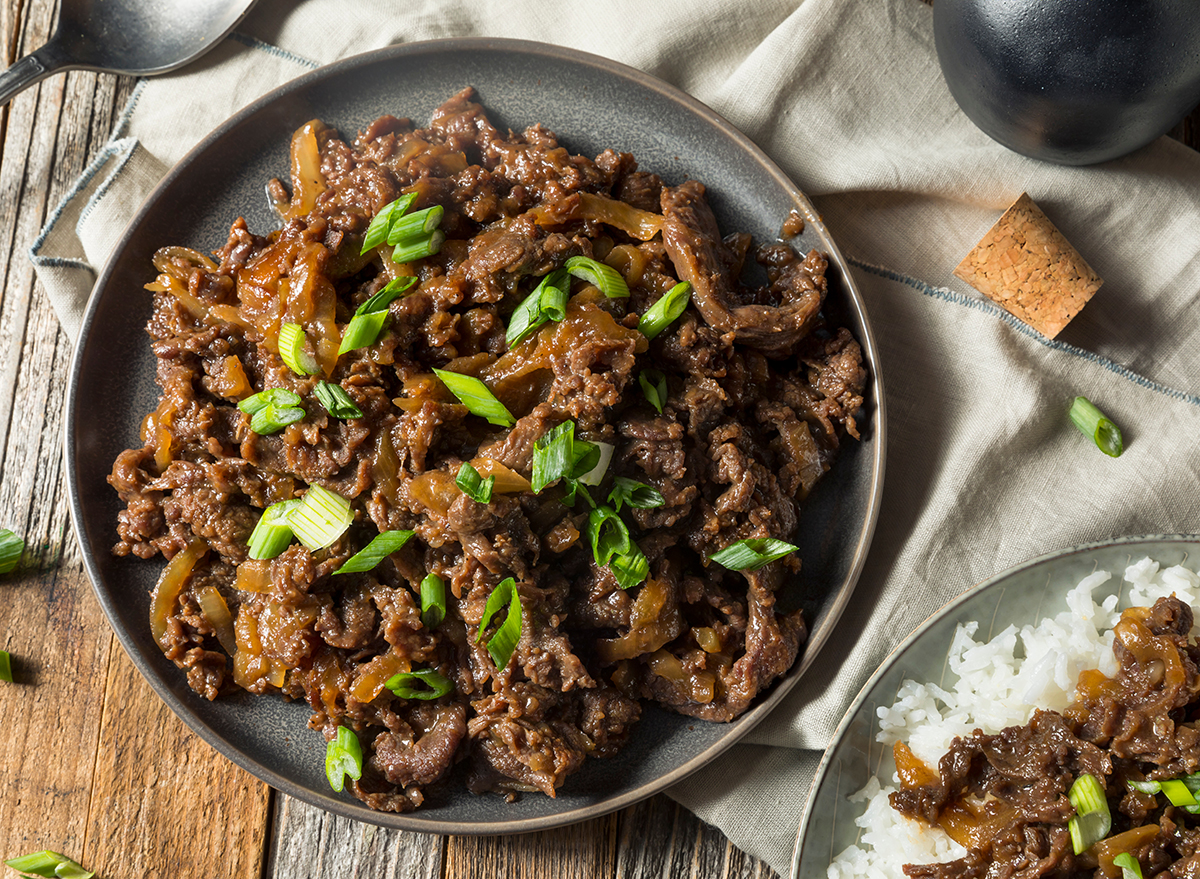 Don't have time to cook dinner from scratch? Pick up this tasty Korean dish at the Costco deli, and just heat it in a skillet when you get home.
Yasso Mint Chocolate Chip Greek Yogurt Bars
6254a4d1642c605c54bf1cab17d50f1e
Kids of all ages love frozen treats on sticks—it's just a fact. These Greek yogurt bars are way better for you than ice cream is, and the Costco pack is cheaper than what you'd find in a grocery store.
Veggies Made Great Spinach Egg White Frittatas
If you love Starbucks' sous vide egg bites, you need to try this frozen breakfast option from Costco. When you don't feel like making an omelet from scratch, these are a game-changer.
Kirkland Signature Hard Seltzer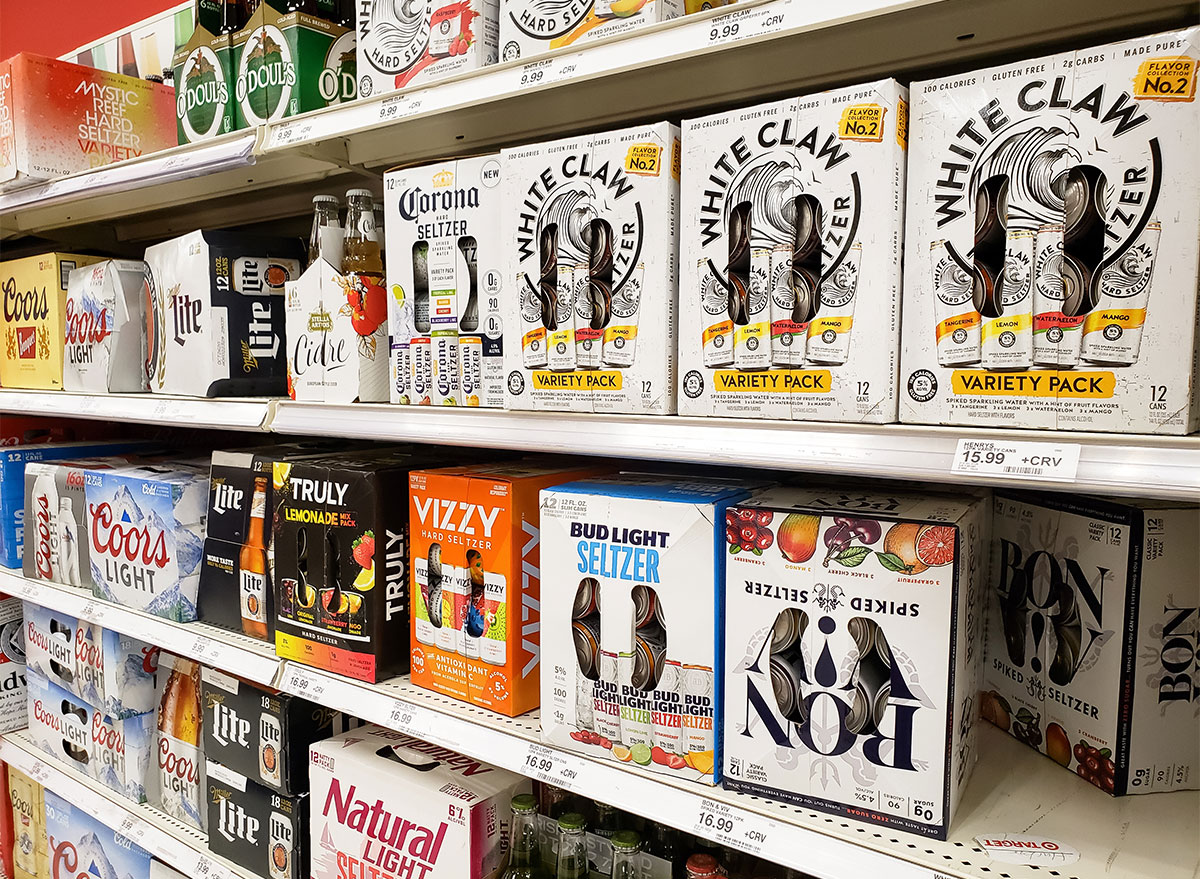 If you love White Claw, you'll be happy to know that Costco is selling a hard seltzer under its Kirkland Signature line. You can get 24 12-ounce cans for just $17.99 at the warehouse.
Sweet Loren's Chocolate Chunk Cookie Dough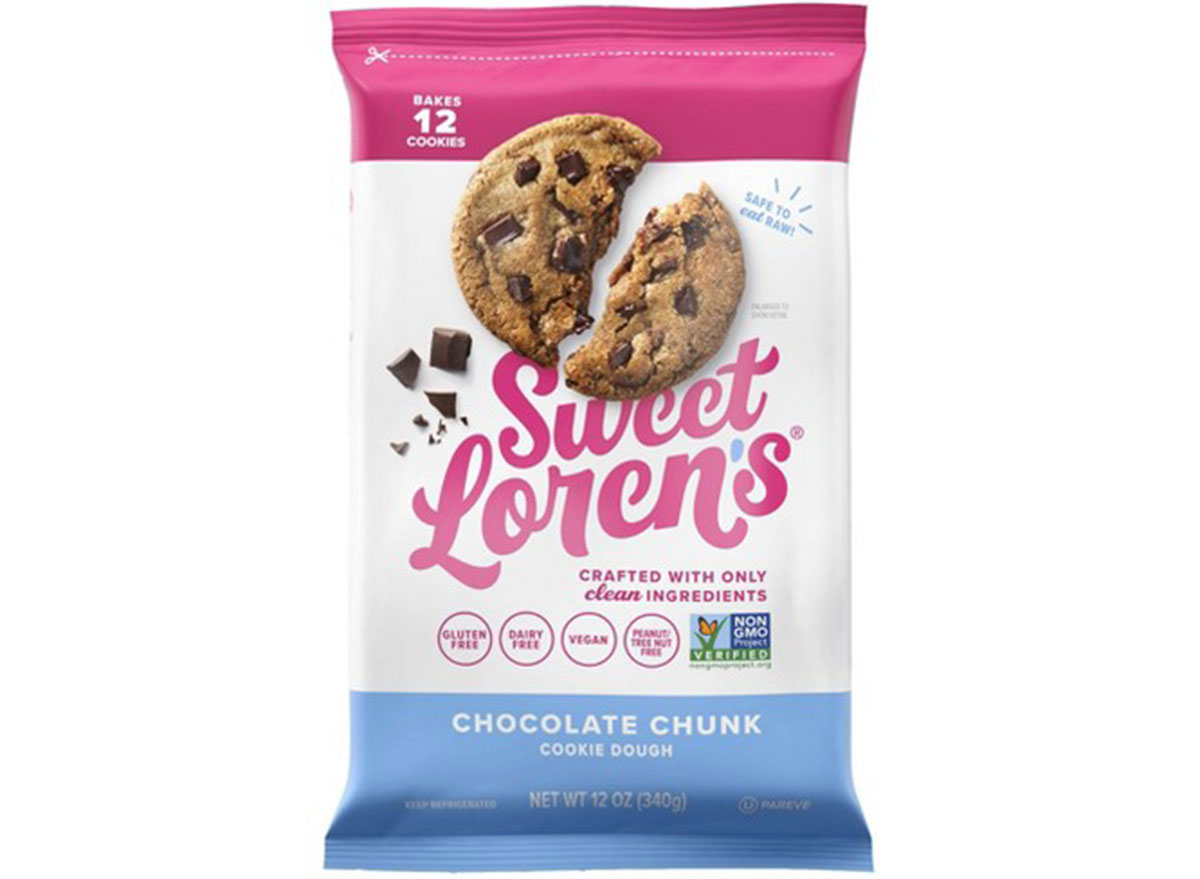 Vegans can shop at Costco, too! This refrigerated, vegan cookie dough is now on Costco shelves. Yum!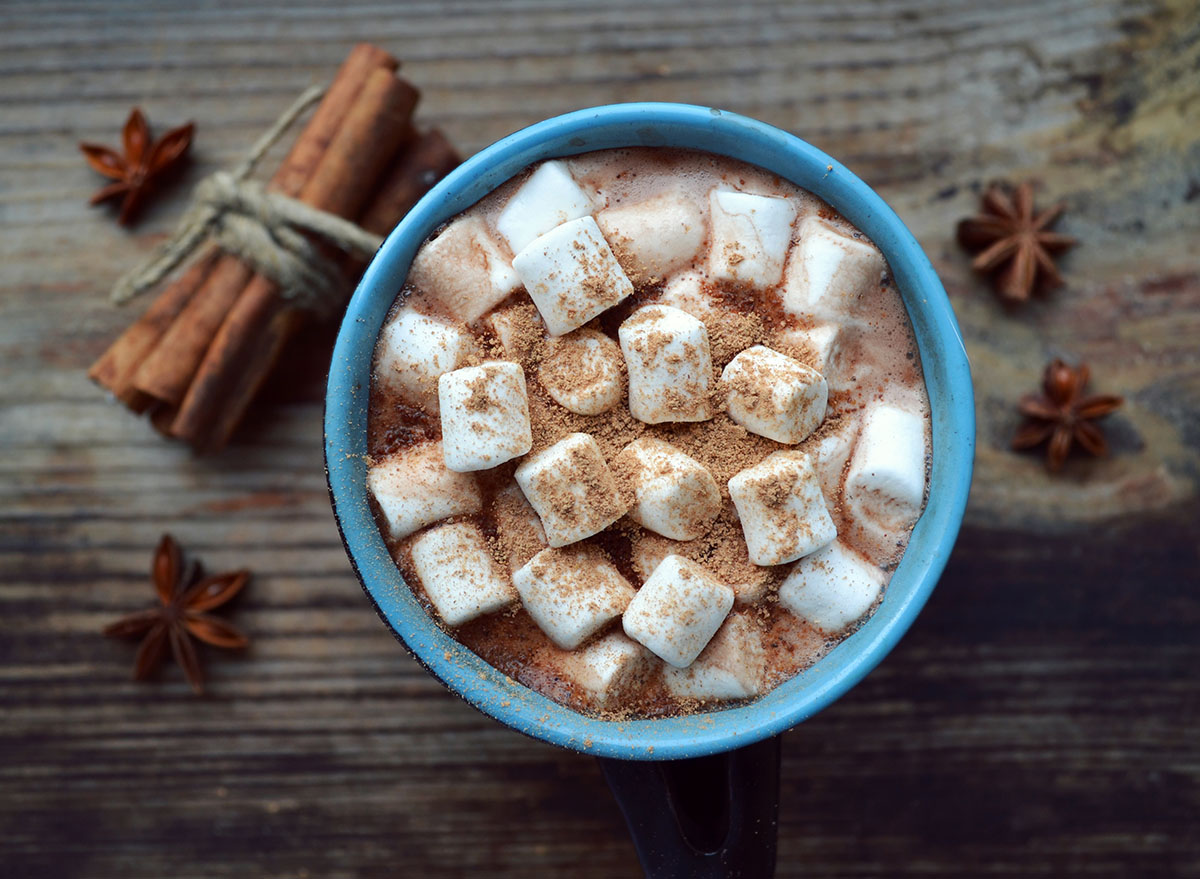 Gear up for the holiday season with these circular hot cocoa bombs. They're way more fun than that powdery hot cocoa mix.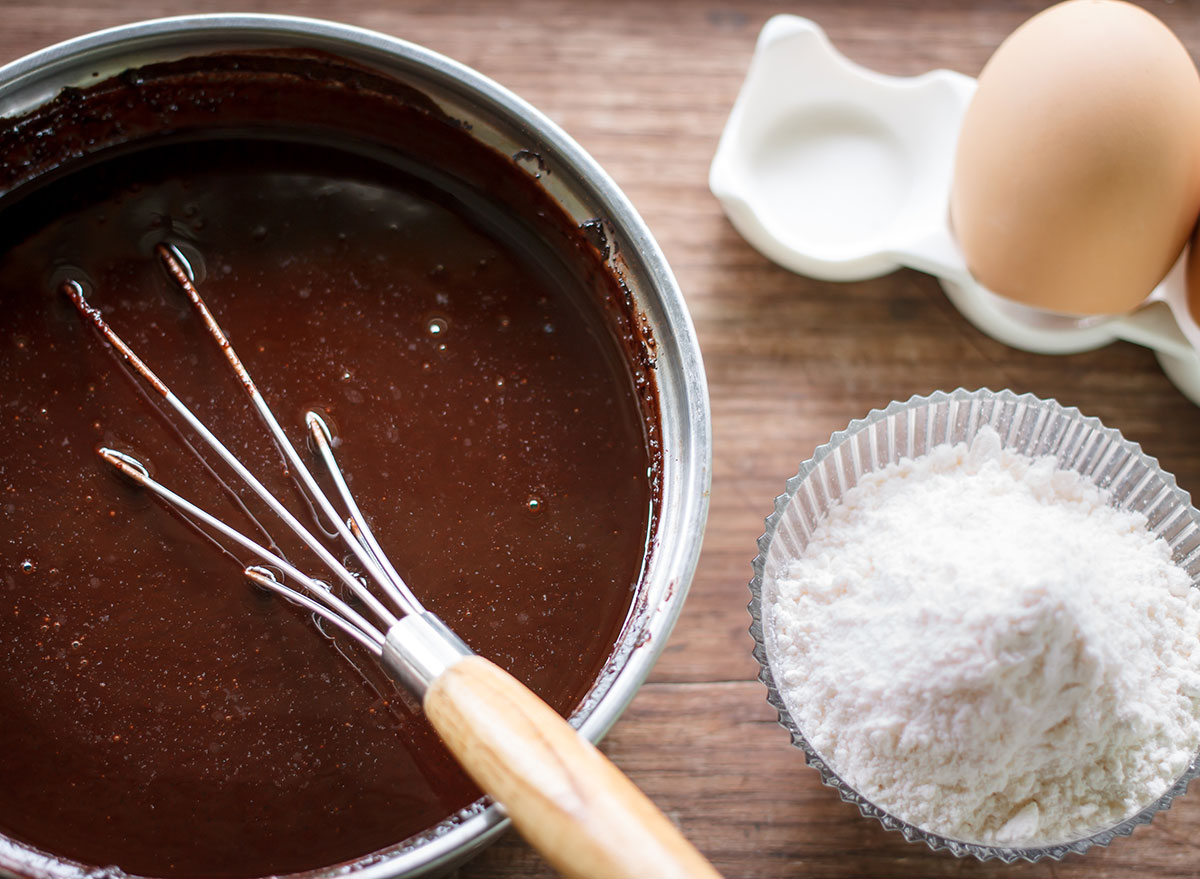 If you've ever wanted to lick the beaters when baking, you'll be thrilled to know that edible brownie batter has been spotted at some Costco locations in the Midwest. Yum!
If you enjoy wine during the winter months, you need to check out Costco's wine advent calendar when it's in season. Just $99.99 will get you 24 half-bottles of wine. Now that's a steal.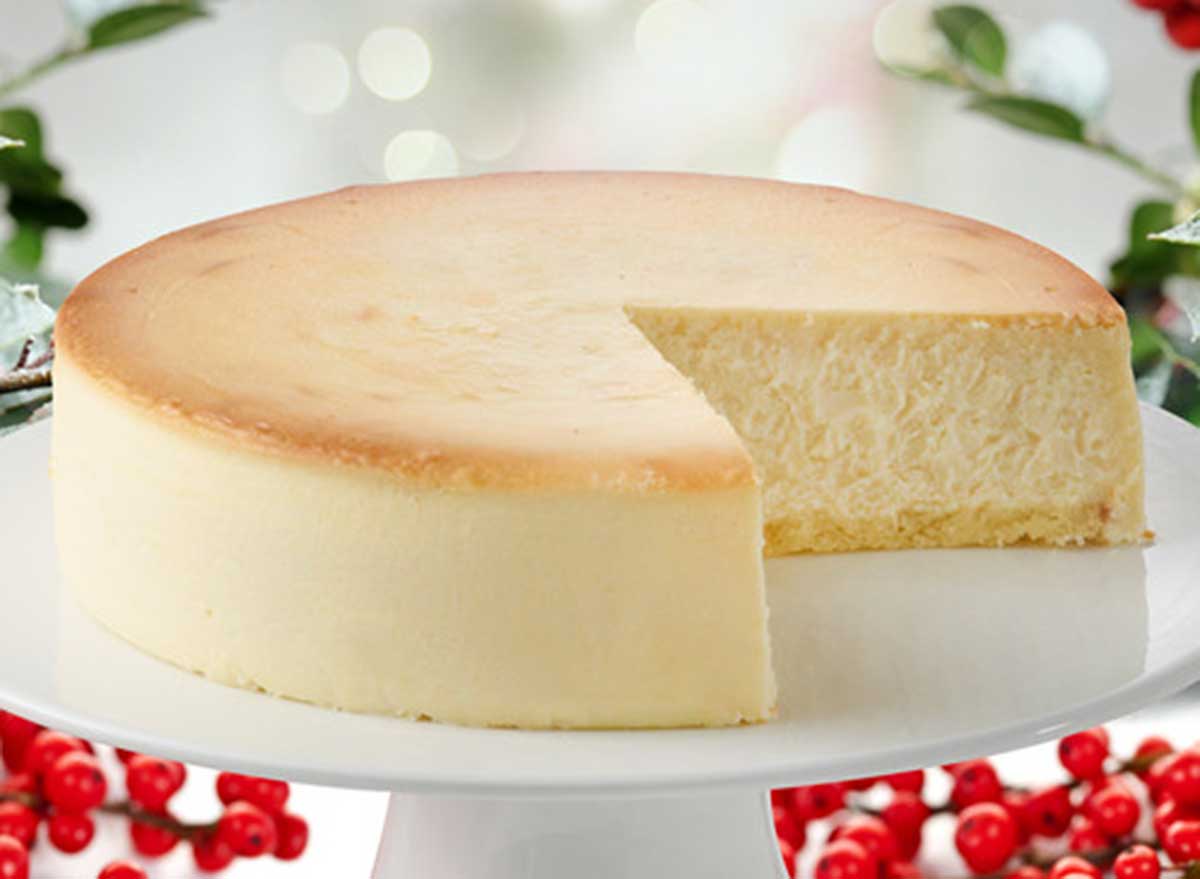 Junior's is a beloved New York City institution. But if you can't make it to the original Brooklyn location, you can find Junior's cheesecake at Costco.
If only the finest beef will do, you'll be happy to know that Costco sells Wagyu beef.
Natural Ovens Keto-Friendly Bread
Yes, keto-compliant bread exists! Even better, you can find it at the Costco bakery.
Cookies and Cream Cupcakes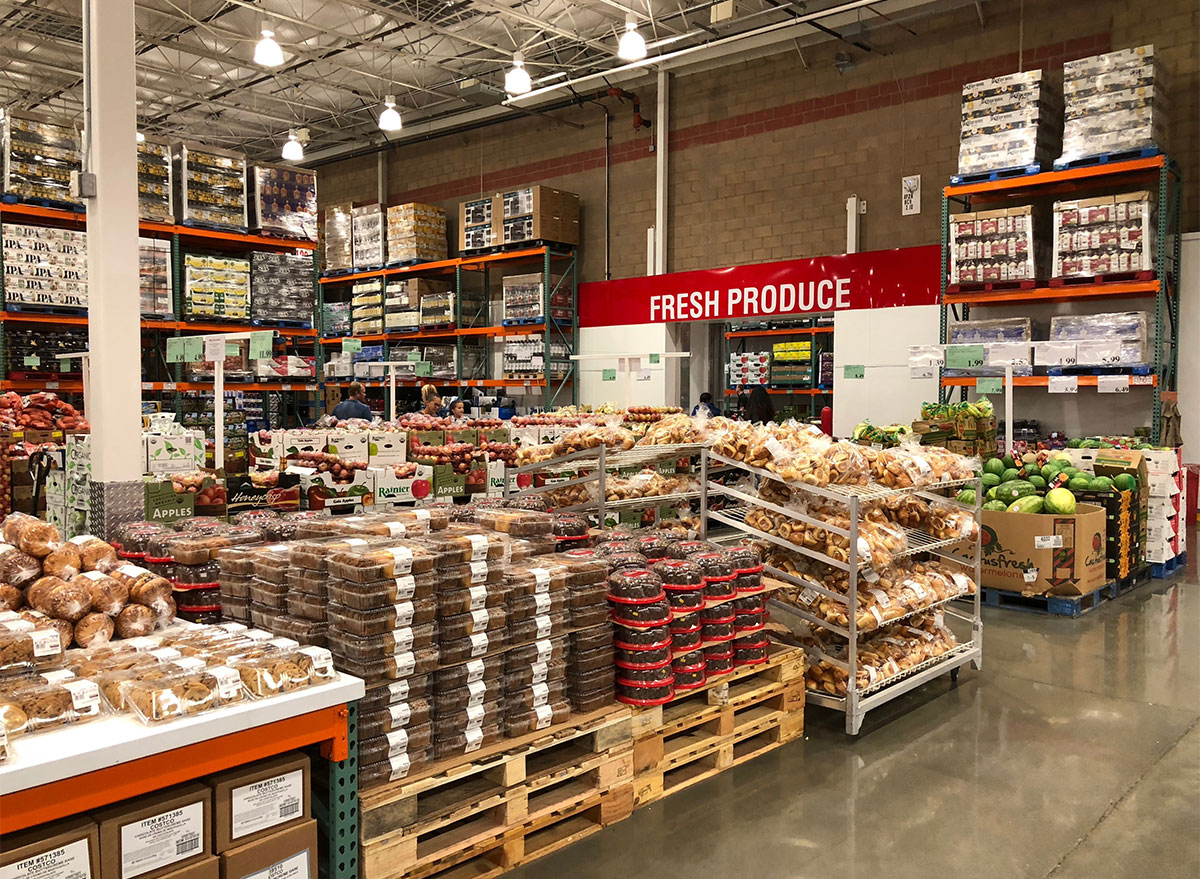 If you can't help but peek at the treats from the Costco bakery, you'll love the cookies and cream cupcakes.
Chosen Foods Avocado Oil Spray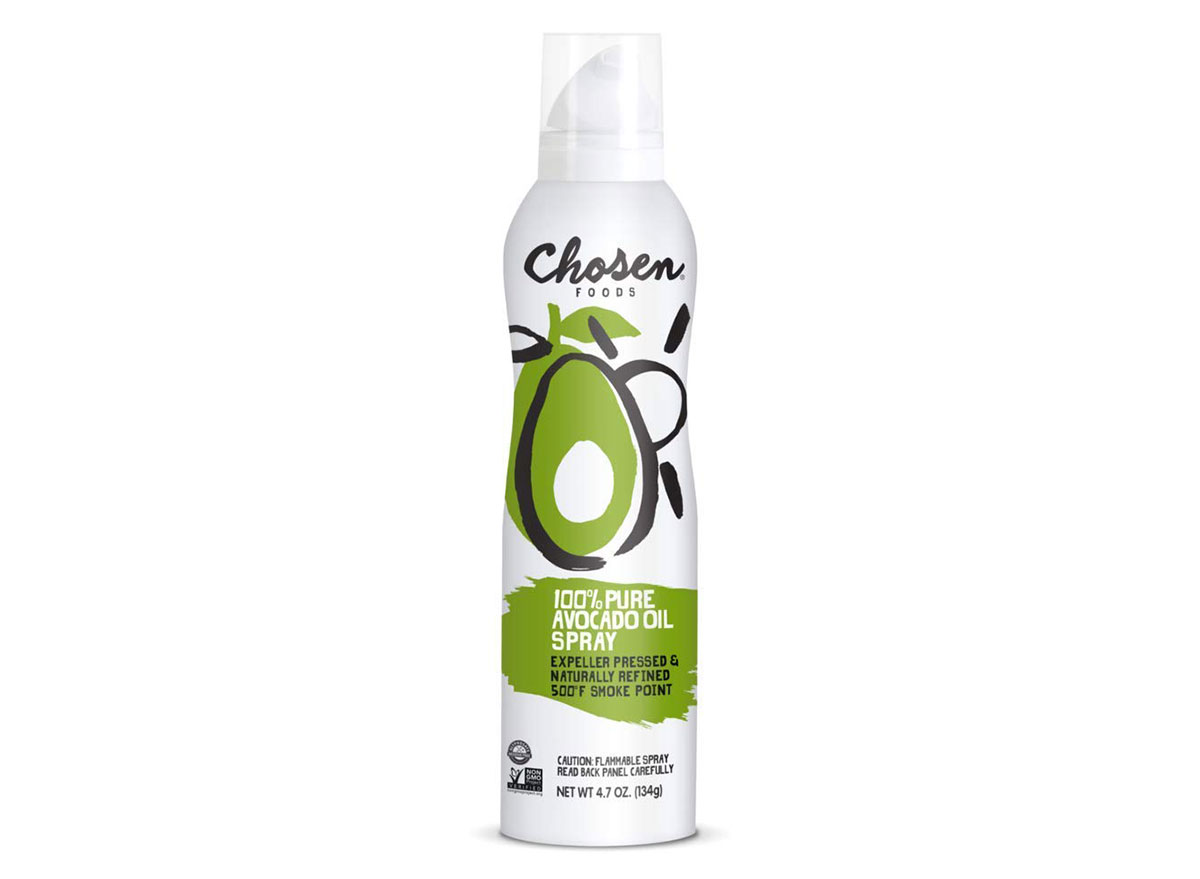 In addition to selling bottles of olive and avocado oil, Costco sells avocado oil spray to make your high-heat cooking a breeze.
Did you ever think you'd find this seltzer at Costco? Instagram account Costco Deals found the fan-favorite mineral water at the warehouse. It's perfect for making holiday cocktails!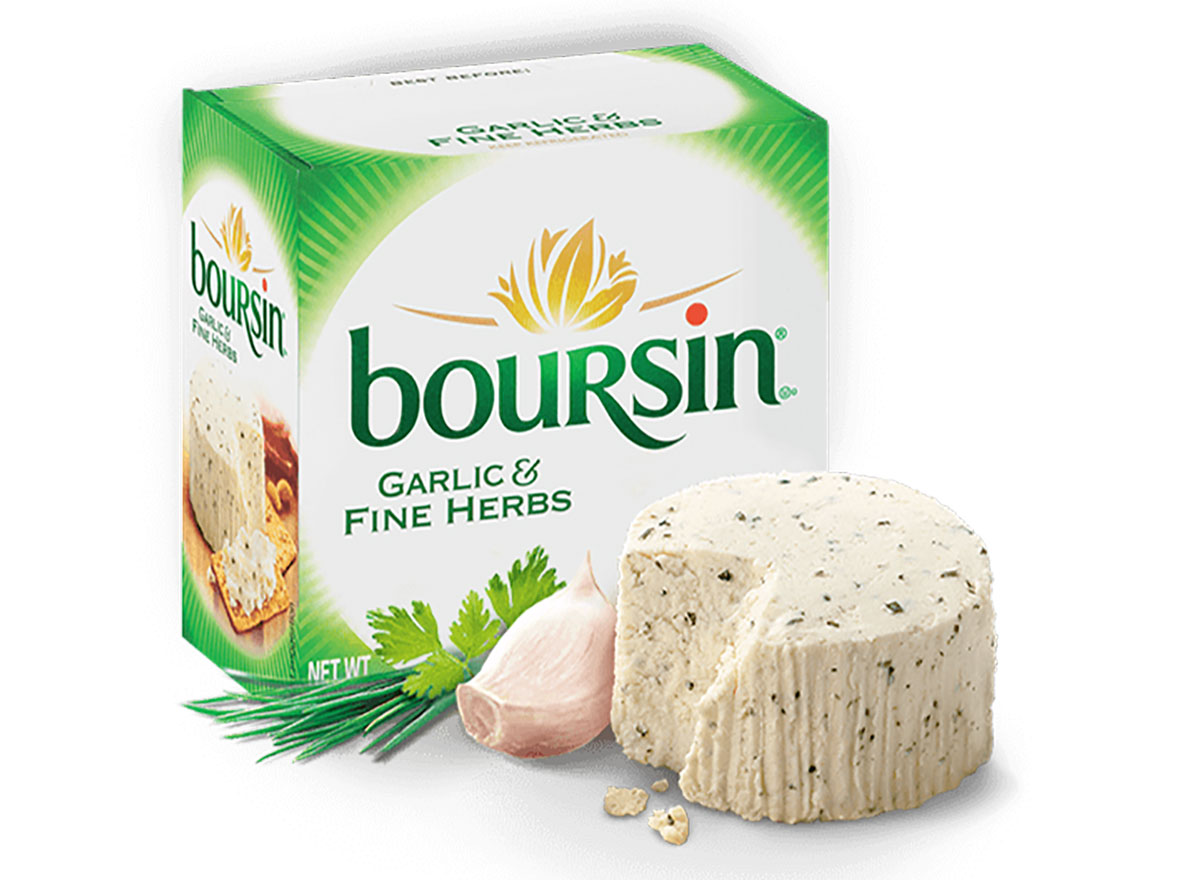 Boursin is perfect atop crackers or even a burger. Buy a three-pack at Costco to get you through the holiday season.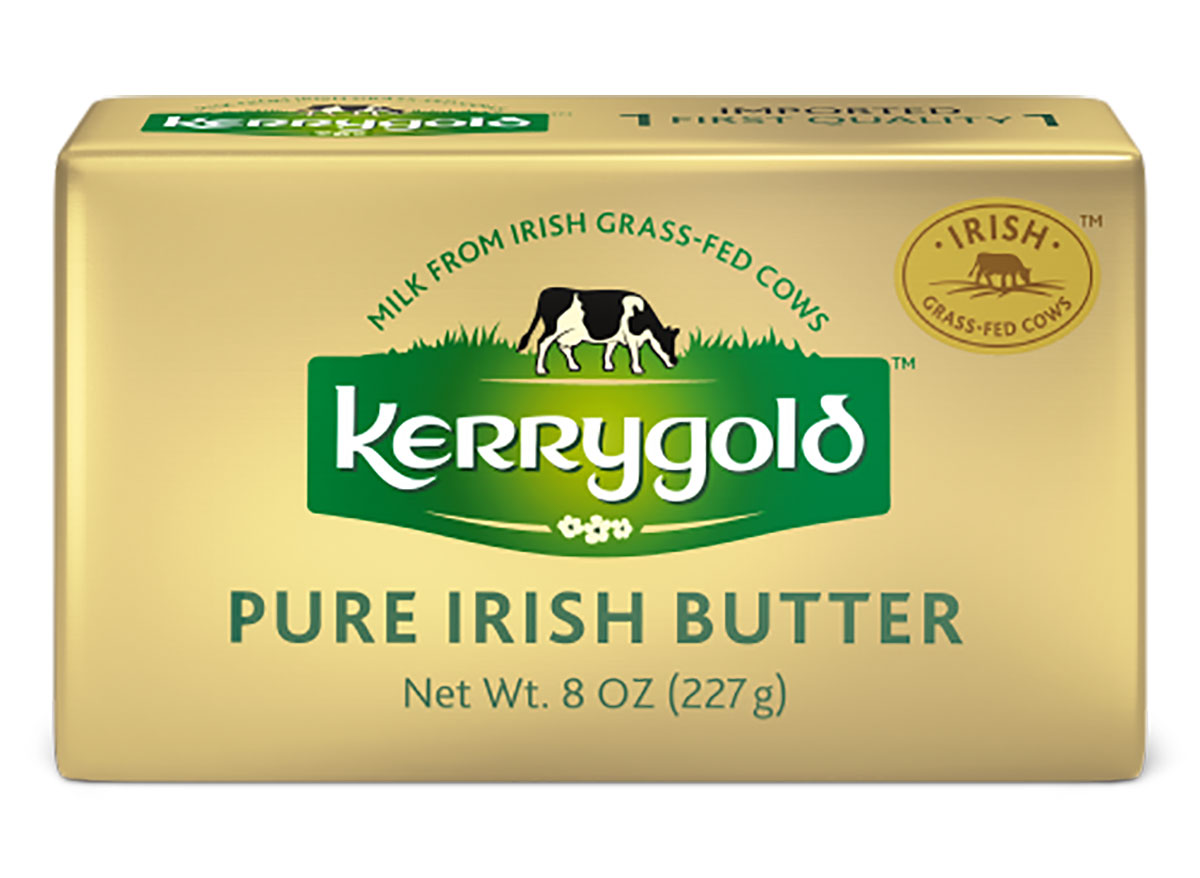 Doing a lot of baking this holiday season? Don't settle for less than the best butter, aka Kerrygold.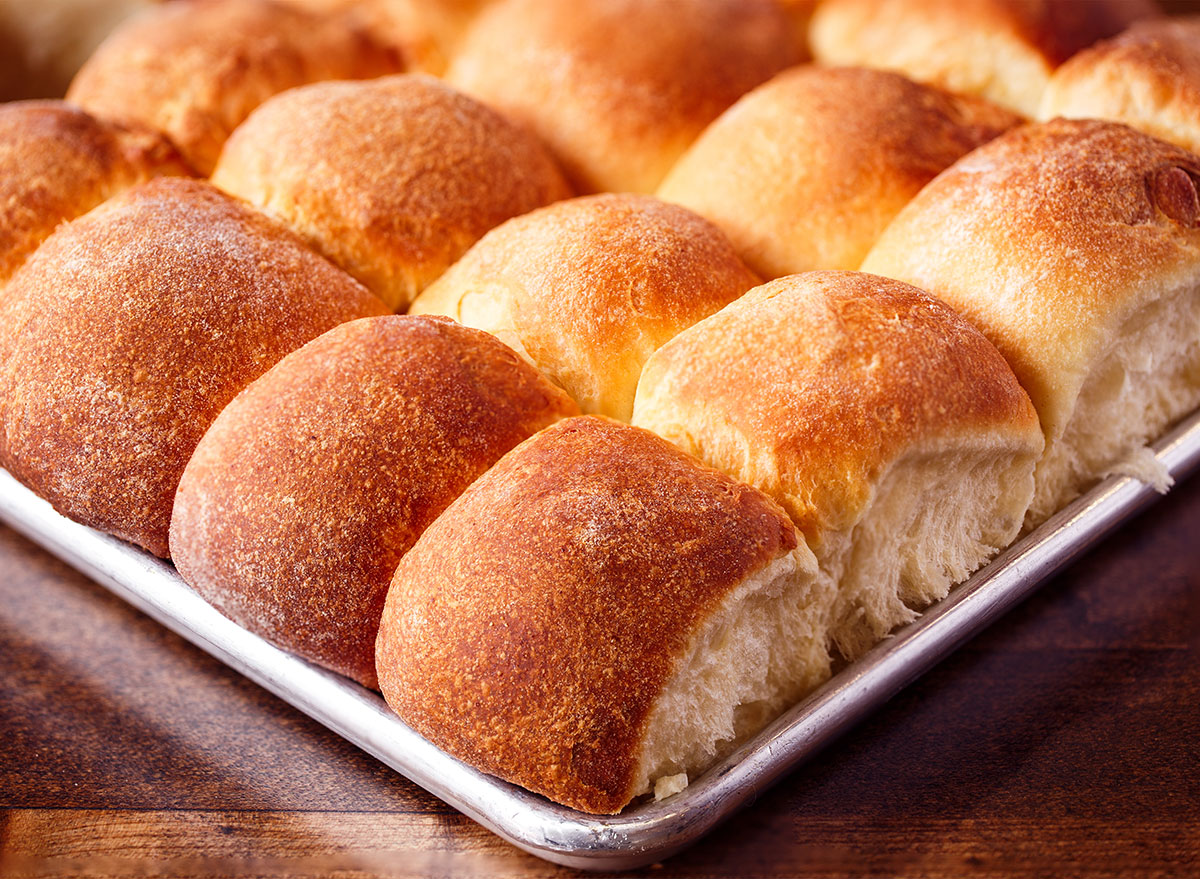 If your idea of a family dinner isn't complete without dinner rolls, leave it to the Costco bakery.
King Cheese Spirella Minis
We're spending a lot more time at home during quarantine, but that doesn't mean you can't have a fancy appetizer board. These meat and cheese rollups are perfect to serve alongside water crackers and sliced apples.
Martinelli's Sparkling Apple-Cranberry Juice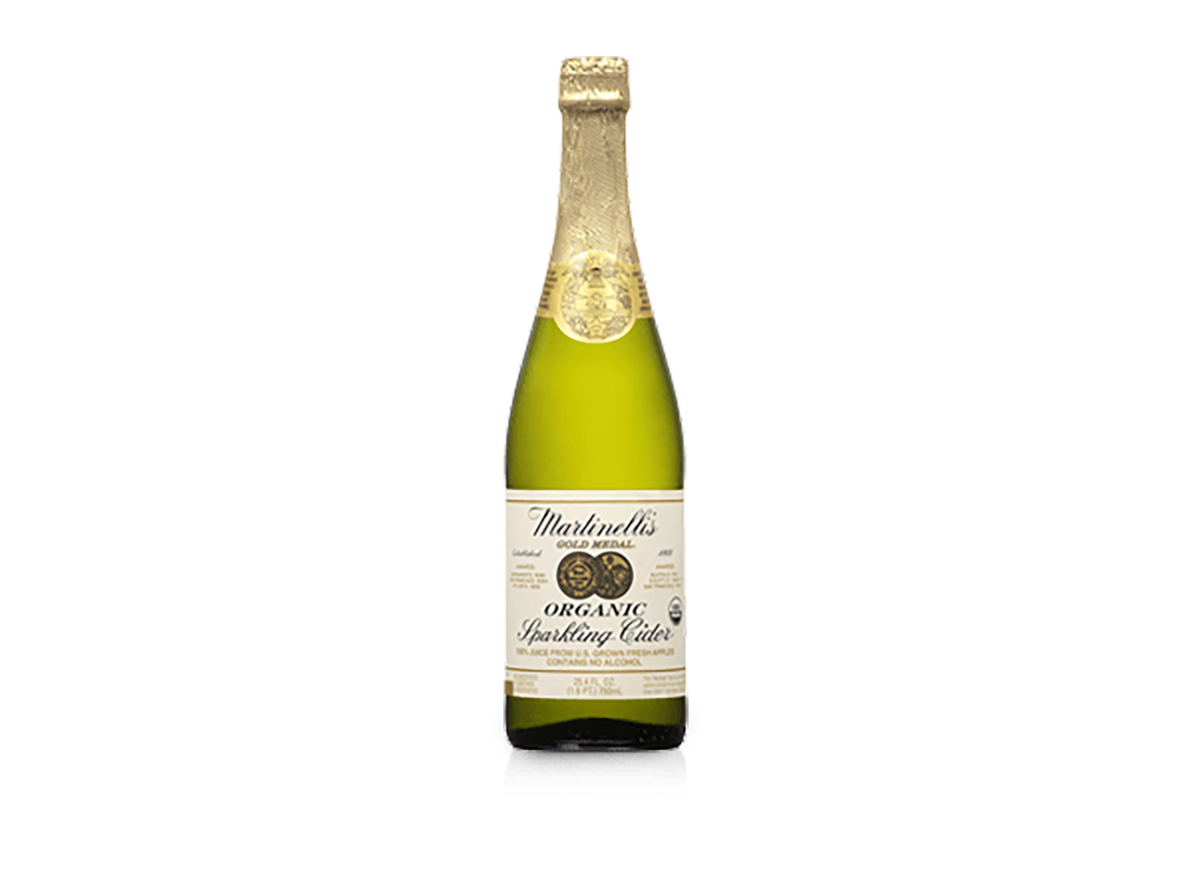 Sparkling cider is another classic drink, and you'll always have some on hand if you buy a three-pack at Costco.
Eat This, Not That!
Inspired by The New York Times best-selling book series, Eat This, Not That! is a brand that's comprised of an award-winning team of journalists and board-certified experts, doctors, nutritionists, chefs, personal trainers, and dietitians who work together to bring you accurate, timely, informative, and actionable content on food, nutrition, dieting, weight loss, health, wellness, and more.
Read more about Eat This