The Worst Shopping Mistakes You're Making at Walmart Right Now
The superstore is a one-stop-shop for everything you need, so you want to make sure you're keeping yourself, and everyone else, safe.
Heading out to the store to stock up on everything from toilet paper, disinfectant wipes, to frozen vegetables is somewhat of a process now, and having stores such as Walmart makes it all a bit easier. Just one stop, and you're able to buy every item on your list, which is great to do during the time of a global pandemic when it's best to spend as little time as possible out in social settings. But you want to make sure you're doing all you can to have a safe Walmart shopping trip, for yourself and all the other customers and employees in the store.
Here, we've compiled the common mistakes you just might be making so you know what not to do during your next Walmart shopping trip. And to make sure you're truly set up for success, check out the precautions you should take before shopping at Walmart.
You're not being mindful of when you're going shopping.
You're most likely used to being able to stop in Walmart, well, whenever, as they're known for being open for 24-hours. But now that isn't the case, as the stores are closed overnight in order for locations to be cleaned and sanitized. Be sure you're planning your trip between the hours of 7 a.m. to 8:30 p.m.
You're not properly sanitizing.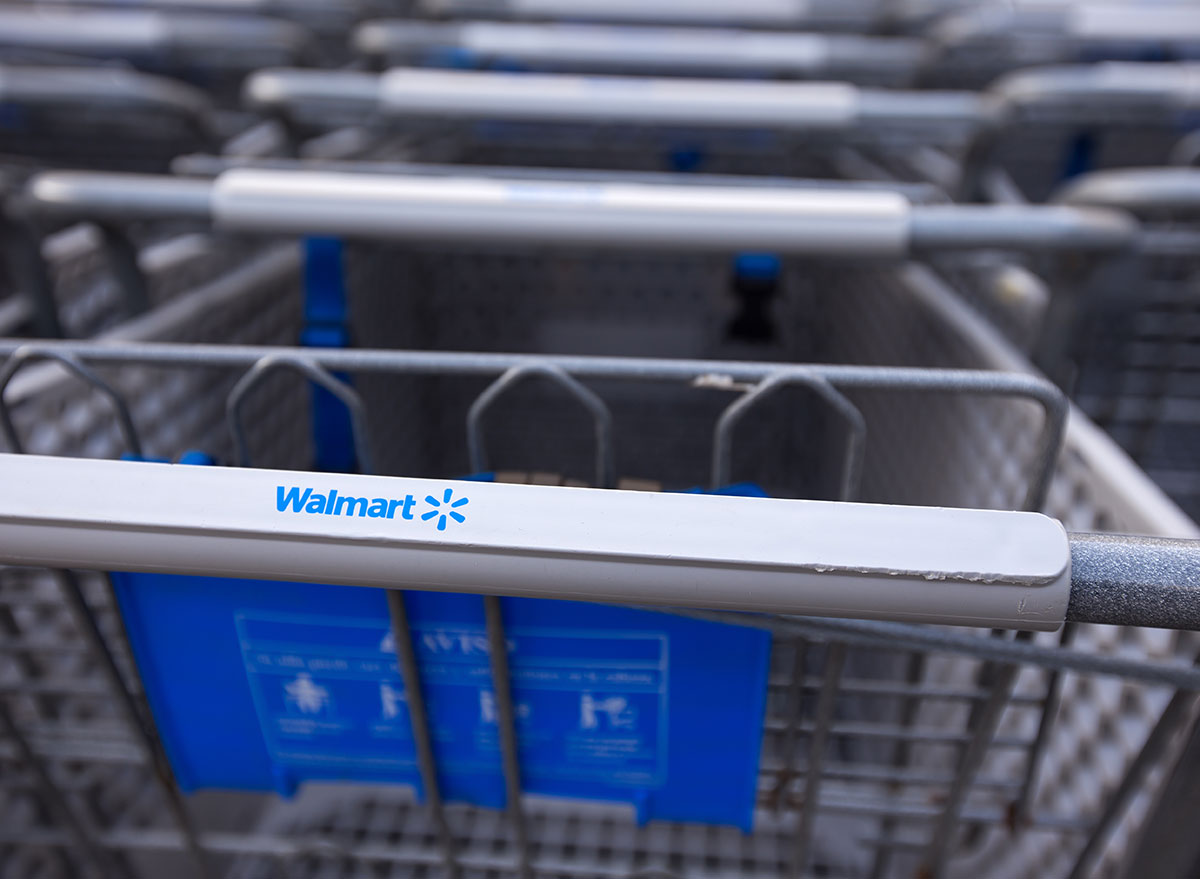 Yes, you can still use a shopping cart in Walmart, but you just want to make sure you're wiping the handles of the cart. This is an easy way to help stop the spread of germs! And don't worry, most stores have disinfectant wipes right when you walk in so you can easily wipe down the cart before you start shopping.
You're not following the implemented safety measures.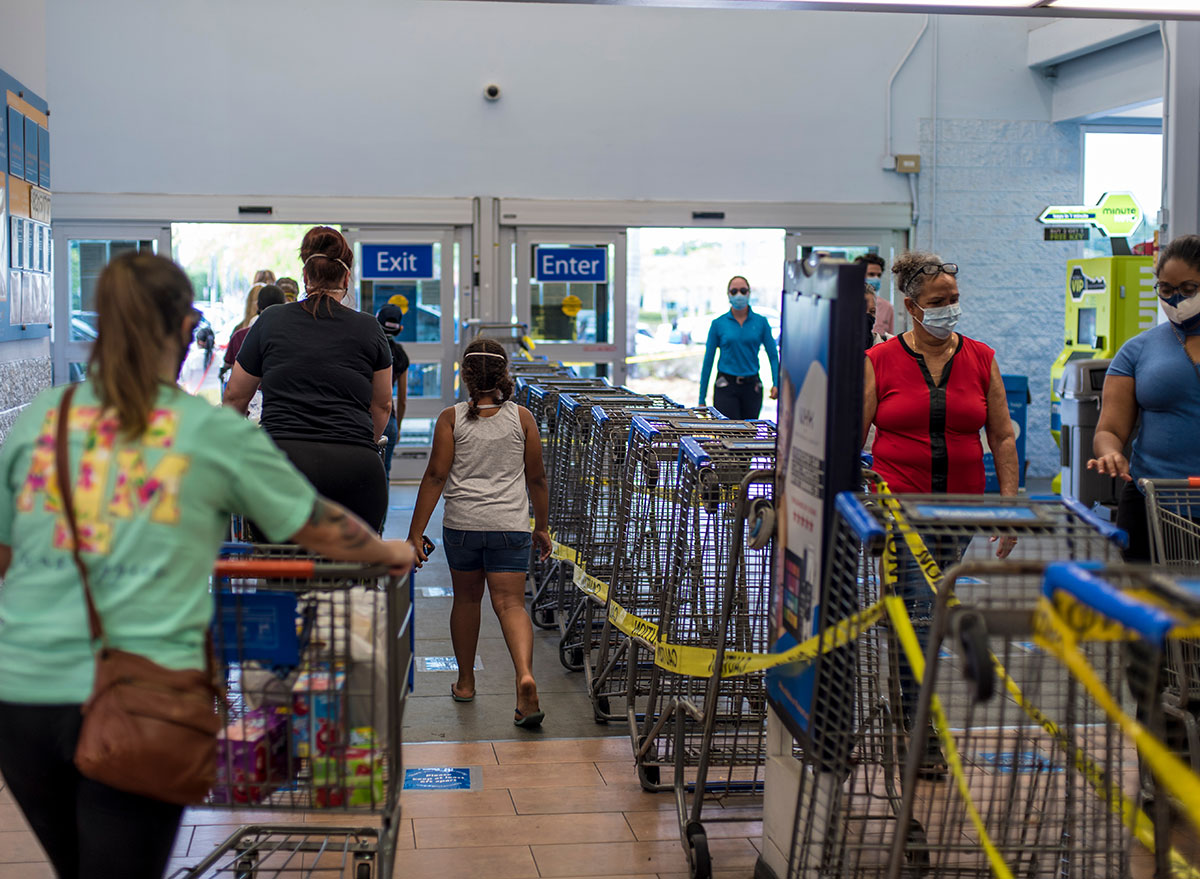 Besides seeing fellow customers and employees wearing masks, Walmart stores are also doing all they can to implement social distancing rules. You will see signs on the floors of the stores that signal where exactly to stand when you're waiting in line to pay so that everyone is six feet apart and there are signs to let you know which direction you should be walking down the store aisles. Even in the parking lot of some locations, you'll hear instructions coming from speakers on how to best practice social distancing while you're shopping. Essentially, just make sure you're following these rules as you're constantly being reminded during your outing anyway!6254a4d1642c605c54bf1cab17d50f1e
You're not sure how you're going to pay for your items.
You have options! At Walmart, you can see a cashier and pay with cash or a credit card, or you can go through the self-checkout line and use the Walmart Pay app, which allows for a touch-free way to pay, as it's all done through your phone. This is most likely the fastest option, so if you need to hurry home to finish that Netflix binge, you're in luck. But it's best to know before you get in line how exactly you're going to pay in order to streamline the process.
You're not being patient.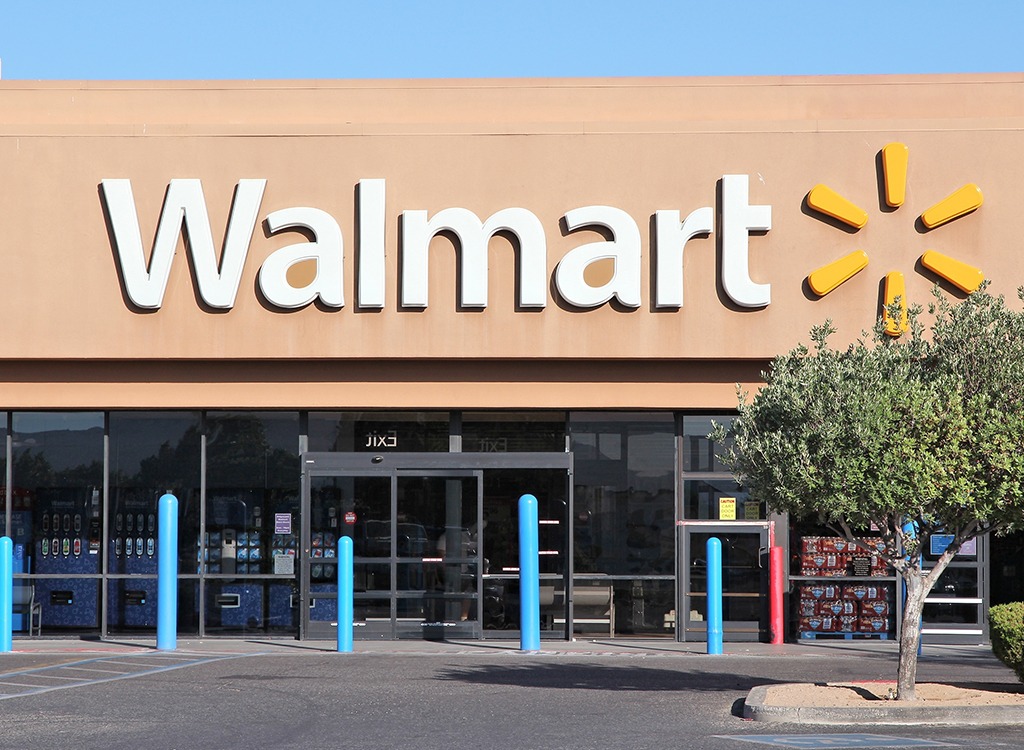 We get it—you don't want to have to be out shopping for longer than you need to be. But there's a chance you might experience a wait time to get into the store and on a line when you're checking out. You also want to keep in mind that the store might not be stocked up on certain items you're looking for. It can be a bit frustrating, but mentally preparing yourself beforehand is key so that way you're not finding yourself flustered in the middle of the store, demanding to know where your favorite brand of paper towels are. Have a backup plan in case the specific items you're shopping for aren't in stock and remember to remain patient if you have to wait in long lines. We're all in this together, right?
Jennifer Maldonado
Jennifer Maldonado is a senior editor at Eat This, Not That!, specializing in food and health content.
Read more about Jennifer