4 Worst Cuts of Steak for Grilling, According to Pitmasters
Heat and seasonings are important, but nothing matters more than the cut of beef you put on the grill.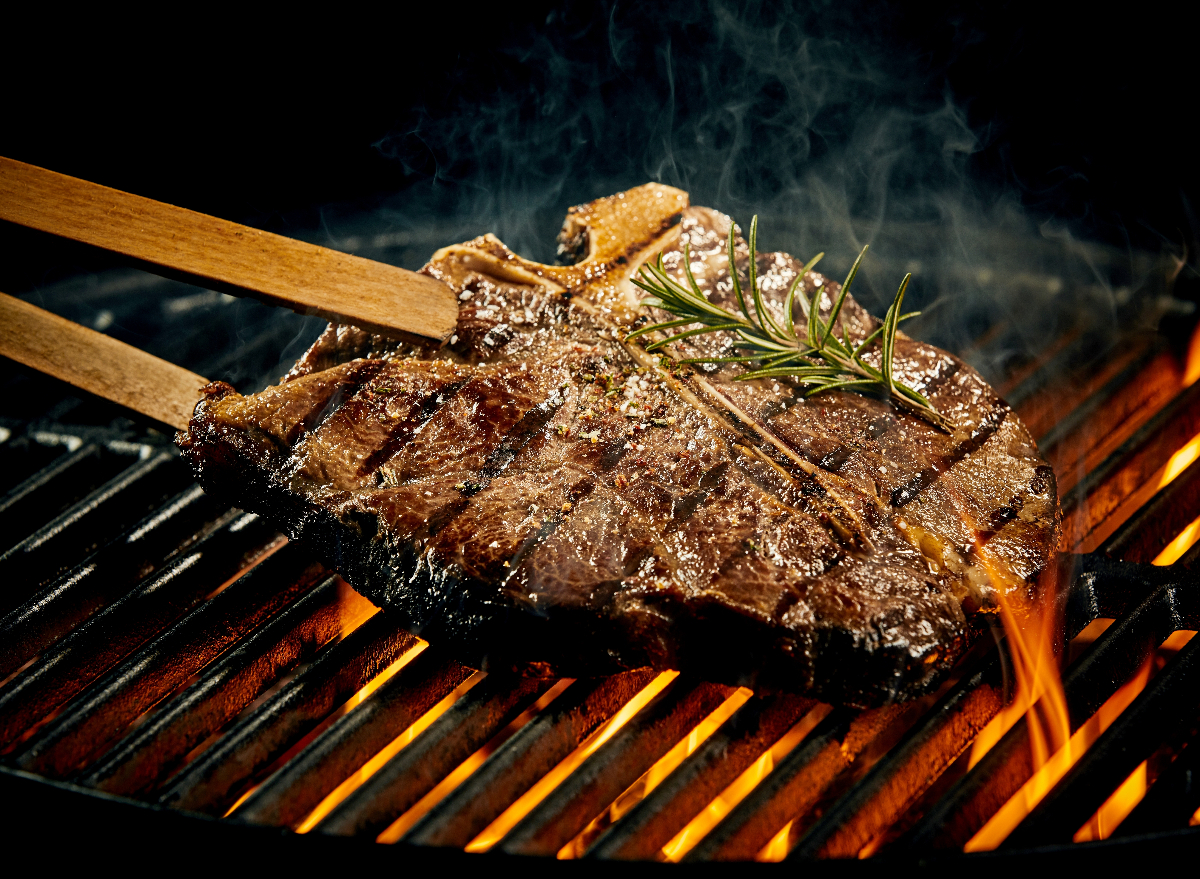 Commanding the grill is a big responsibility—whether you're working at a five-star steakhouse or cooking for your family in your own backyard. If people are splurging and paying top dollar for a steak dinner, they expect something perfectly cooked and juicy to land on their plate every time.
Perhaps no one understands the gravity of this oh-so-important role quite like pitmaster Harry Miller, one of the chief organizers of the annual World's Championship Bar-B-Que Contest in Houston. 
After being surrounded by some of the best chefs and pitmasters in the country for decades, Miller has gained a serious appreciation for the business of cooking meat. "It's more than just throwing a steak on, it's truly a work of art," he says.
Miller offers some prime advice on how to grill effectively and get the most out of your meat every time. He says to crank up the heat, to experiment with different tastes and seasonings but to always season ahead of time, and to understand your own unique skill set before you even think about opening up the lid of your grill.
But, what matters most is the cut of steak you're working with. Choices such as a ribeye with its ideal thickness and marbling are a grill master's best friend, while other steaks simply can't take the heat and are better suited for other cooking methods. Here are a few of the worst steak cuts for grilling, according to pitmasters.
Filet mignon is one of the most tender and thickest cuts of steak money can buy, often measuring anywhere from one to three inches thick. Unfortunately, while these are admirable attributes, they don't always make for stress-free grilling.6254a4d1642c605c54bf1cab17d50f1e
Miller calls filet mignon the "diva of the steak world," and notes that it demands both respect and skill to cook properly.
"Like a delicate dance, cooking this exquisite piece of meat to the right temperature requires precision. It's like a tightrope walk between tenderness and toughness," says Miller. "Overcook it, and you're left with a tragically tough piece of steak." Of course, on the contrary, an undercooked filet mignon could have even worse repercussions.
When handled properly though, and by the hands of a talented chef, the cut can still shine and deliver that melt-in-your-mouth goodness, according to Miller.
Sirloin is a popular cut of steak that you're bound to see on every steakhouse menu and grocery store shelf. It is not a steak selection, however, that Miller labels as easy to grill due to its lean nature and overall lower fat content.
"While it can be a flavorful cut when cooked just right, achieving that perfect temperature can be a test of patience," says Miller. "It's not fatty enough to provide that luscious marbling that enhances flavor, so you really have to work your magic to coax out its potential on the grill."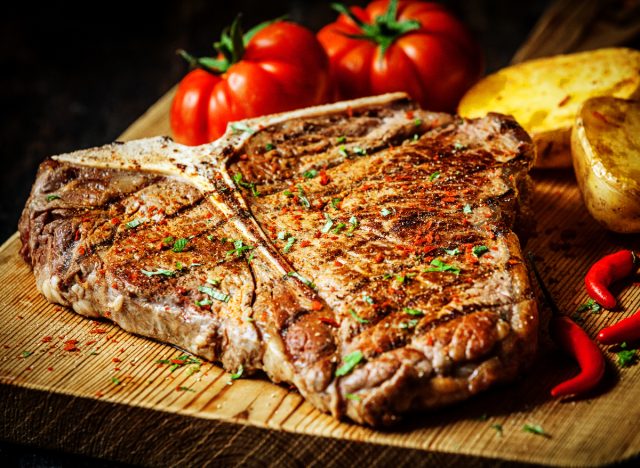 Chef and Food Network TV personality David Rose says there is usually an optimal way to prepare most cuts of meat. But, he admits that some cuts of beef—specifically the larger cuts—can be more difficult to master on the grill.
A few of these larger, more challenging cuts in question include porterhouse and T-bone steaks. The two steaks are similar in that they both include t-shaped bone and are cut from the loin area of the cow. The main difference is their size, with the porterhouse coming in as the larger of the two.
"Grilling a large cut of meat like a porterhouse or a T-bone steak can be trickier when it comes to cooking the steak evenly throughout," says Rose, author of the 2021 cookbook "Eggin': David Rose Cooks on the Big Green Egg" and executive chef for Omaha Steaks. "The trick to cooking a heftier cut is to keep the grill lid closed and allow 60% of the cooking time on the first side before flipping the steak. This will help you reach the desired doneness of your steak and get a nice char."
Preparing your steak ahead of time additionally goes a long way. Rose recommends adding your seasoning at least 30 minutes before cooking, and to always grill your cuts from room temperature.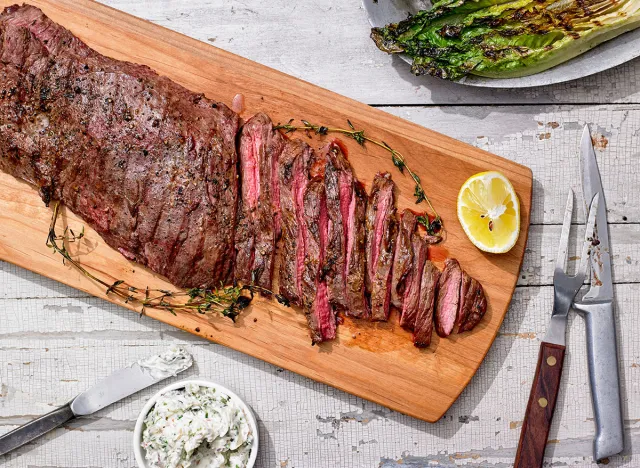 On the flip side, smaller and thinner cuts of meat don't always fare well in the flames either. Options such as skirt or flank steak require very careful handling and a little bit of finesse, says Miller. "If you don't marinate them properly or cut against the grain, they can turn chewy and leave your jaws feeling like they've just completed a marathon."
Don't let this scare you away from these choices though. Miller explains that if you put in the time to master the art of preparation, these steaks can reward you with "delightful tenderness and bold flavors."
Rose adds that since skirt steak is so thin, it's essential to keep a very close eye on it during the grilling process to prevent it from burning. He likes to cook the delicate cuts on high heat for about two to three minutes, and when both sides appear brown that is an indication that the interior is cooked to a perfect medium rare. Keeping a meat thermometer handy while grilling is also a surefire way to check for doneness, he adds.