5 Things You Never Knew About White Claw
All the hidden facts of the hard seltzer company that changed the game forever.
After their launch in 2016, White Claw brought the fun of drinking hard seltzer under the sun to a whole new level of popularity. The company's climb to fame wasn't exactly instant, after some health-focused rebranding in the summer of 2019, White Claw and the hard seltzer industry completely blew up. But how much do we really know about this carbonated, low-cal alcoholic drink of choice?
It all began with the core four: Black Cherry, Ruby Grapefruit, Raspberry, and Natural Lime. Now the company has expanded to even more fruity flavors, iced tea flavors, a Surge line that has a higher alcohol content, and then their latest addition — White Claw Surf. Not only do these new flavors keep their loving fans on their toes, but they keep the White Claw brand in a very competitive race to be the highest-selling hard seltzer on the market.
White Claw definitely has never lacked in flavor-tastic options that you can easily get your hands on. But, before the next time you crack open a cold one, take a look at these 5 things you never knew about White Claw.
Haven't join the hard seltzer game yet? Check out this Report: 55% of Americans Drink Hard Seltzer At Least Once a Week.
White Claw was not the first hard seltzer ever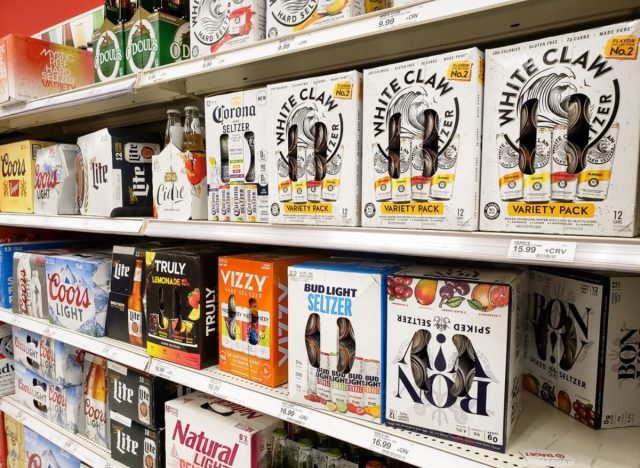 While White Claw obviously holds a lot of public attention, they weren't the OG's in the hard seltzer industry. The company that opened the gates to hard seltzer beverages was Bon & Viv Spiked Seltzer, originally named SpikedSeltzer in 2013. They were the first commercialized alcoholic seltzers to be widely sold and dispersed nationally.6254a4d1642c605c54bf1cab17d50f1e
"Spiked seltzer" was once the universal term for this bubbly beverage, but after White Claw began hitting the charts, the term "spiked seltzer" was easily and widely replaced with "hard seltzers," reported Vinepair. The brand rebirthed the malt beverage once again and redesigned casual drinking, or in other words: created the "White Claw Effect."
White Claw has a cousin cocktail drink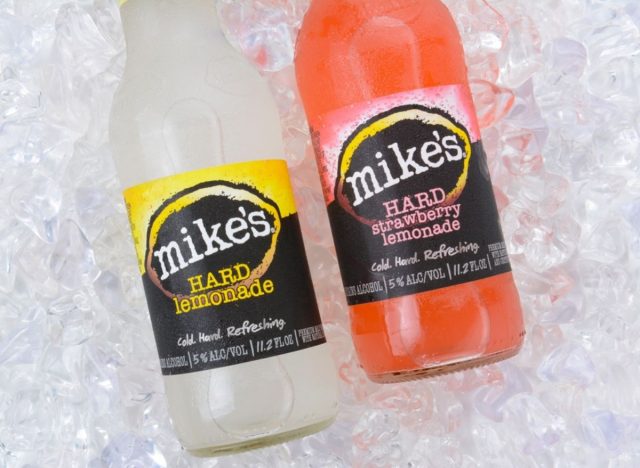 Not only was White Claw not the first-ever alcoholic seltzer drink, it also was not the first time the company tried to make an easily accessible choice for a bottled cocktail. White Claw is owned by Mark Anthony Brewing, which also happens to be the owner of the very popular, Mike's Hard Lemonade.
Anthony Von Mandl introduced Mike's Hard Lemonade to the Canadian market in 1996 and then to the American market in 1999, reported Insider. The sweet, beer-like beverage was a great success in both countries, but Von Mandl found even more booming success with the launch of White Claw. Both of the spirits' cocktail cousins have now made Von Mandl a multi-billionaire and they are continuously top-selling products in the market, via Bloomberg.
Production couldn't always keep up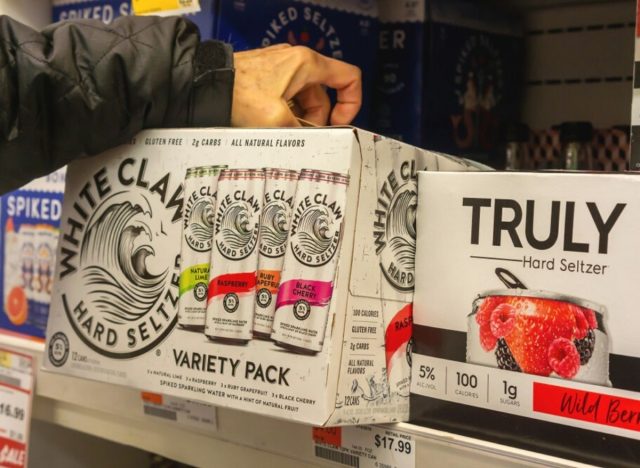 With so many food and drink shortages in the past year or so, you may want to just kick back and enjoy your favorite alcoholic drink. One tip: always stock up on White Claw while you can! The hard seltzer brand has reported multiple outages in bars, stores, and online availability, especially since its popularity spiked in 2019.
Once Millennials got their hands on a flavorful alcoholic drink with only 100 calories, the product was flying off the shelves. Many liquor stores reported that their stock of White Claws would sell within a matter of days, according to Thrillist. Also, to try and fairly address the shortage issue, there were some distributors that had to put order limits on the quantities of the hard seltzers businesses could order. At the company's peak, sales grew to 283% (200% more than their previous year) in just a matter of a few summer weeks, forcing the company to rethink how to serve customers' drinking needs.
White Claw doesn't like their slogan to be misused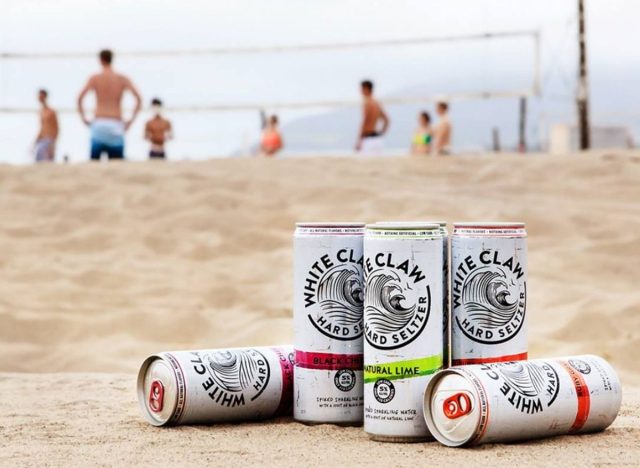 The popular hard seltzer has had a huge social media presence as well. The trendy marketing ads sit alongside tons of memes that people have come with to truly express what the culture of drinking White Claws has come to, and it is endless. Although, some satirical takes on the beloved beverage haven't always gone over so well.
While many have heard and repeated the slogan, "ain't no laws when you're drinking claws" (origin unknown), one comedian paid the price after using it as a punch line. White Claw sent a cease and desist order in July of 2019 to comedian, Trevor Wallace, after his viral impression video using the well-known slogan to portray a stereotypical White Claw drinker. The video spread from his Youtube channel to social media — like Twitter and Facebook — and he began selling t-shirts with the popular phrase in print and White Claw pulled the plug immediately. Wallace willingly complied with the lawsuit and issued refunds to all of his supportive fans who purchased his short-lived product depicting the hard seltzer brand.
The seltzer that is made different than most other malt drinks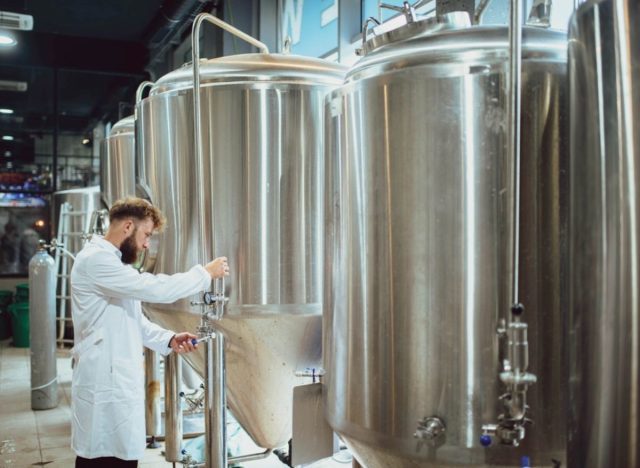 For those who no longer reach for beer or wine, choosing to try out a malt beverage option like hard seltzer isn't uncommon. In an interview with Bloomberg, Von Mandl explained that he saw a drinking gap — specifically 25% of men — that didn't want to drink beer anymore, but still wanted the look of drinking a beer like everyone else. However, malt drinks such as Mike's Hard Lemonade and White Claw aren't made in the typical way. For one, there is no malt involved.
The top-ranking hard seltzer brand uses a fermenting process to create the unique beverage. The brewing process combines fermented sugar and yeast that settles into the drink we know and love after one year. To pull out their array of flavors, they add liquid cane sugar and fruit juice into the final product and somewhat literally, put the cherry on top.
READ MORE: We Tasted the Top 6 Spiked Seltzers and This Was the Best
Jordan Summers-Marcouillier
Jordan Summers-Marcouillier was born and raised in San Jose, California and now works as a writer in New York, NY.
Read more about Jordan