Zac Brown, 44, Has the Most Impressive On-tour Workout Habits
The Grammy Award winner constructed an enviable mobile gym—in a tractor-trailer.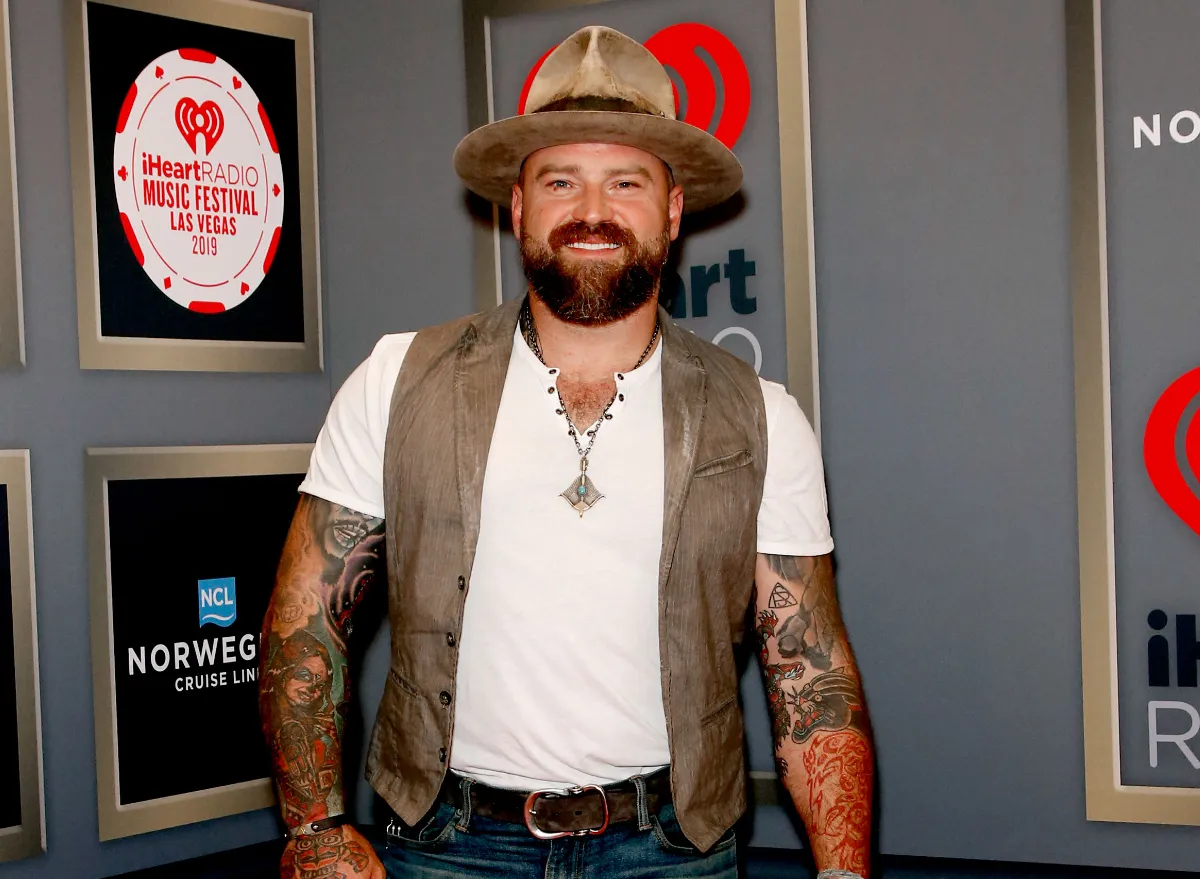 Zac Brown, lead singer and co-founder of country-rock group Zac Brown Band and father of five, has put new meaning to the expression "put the pedal to the metal" in the coolest way possible. How so? Well, the Grammy Award winner constructed a mobile home gym—in a tractor-trailer. So regardless of whether Brown's at home or on the road touring, he always has his home gym close by. (Oh, and did we mention this gym-on-wheels also has a sauna?) Way to go, Zac Brown—or shall we say, way to work out!
Read on to learn more about the singer's impressive workout habits inside his "rolling Iron Paradise," as Men's Health calls it. And next, don't miss The 6 Best Exercises for Strong and Toned Arms in 2022, Trainer Says.
Zac Brown loves his Arc Trainer for cardio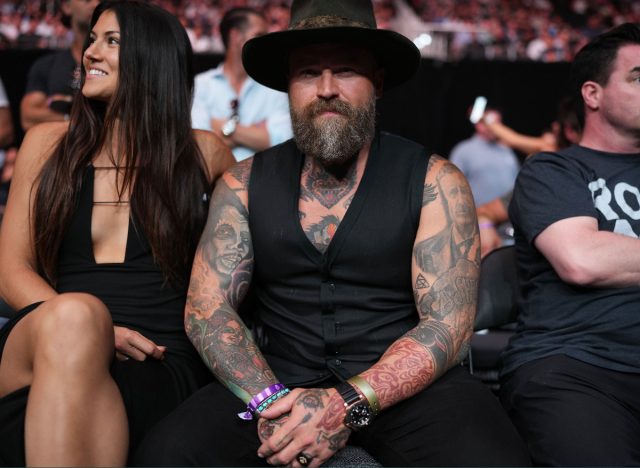 We totally love Brown's innovative idea and dedication to seamlessly weaving fitness into his busy touring lifestyle. In the morning, you may find Brown getting in his one hour of cardio on an Arc Trainer. This trainer happens to be one of the 44-year-old singer's go-to pieces of equipment, and the reason is twofold.  It "gets everything warmed up," Brown tells Men's Health, and it's kind to his back, which is everything since Brown previously endured spinal surgery.
"One thing I noticed, just bouncing down the road on a bus for days and days in a row, you get hunched over," Brown says. "I had L5 issues, a bulging disc, and I couldn't move my leg. I had to have a surgery last year to take some of the trash out."
You can check out a picture on Brown's Instagram page, which he shared with his 126K followers. The singer can be seen doing some upper body work and is totally crushing the inspiration game. One person commented, "Awesome!!! This is so inspiring," while others wrote, "Beast mode (fire emoji)," and, "I love your philosophy on staying healthy and fit into your 70s and beyond. I'm 68 and hope to keep climbing mountains for a very long time!! You're such an inspiration, Zac! Cheers to continued good health!"
Related: Keanu Reeves, 57, Lives by These Healthy, Fit Habits
He tailors his sessions around core and upper body work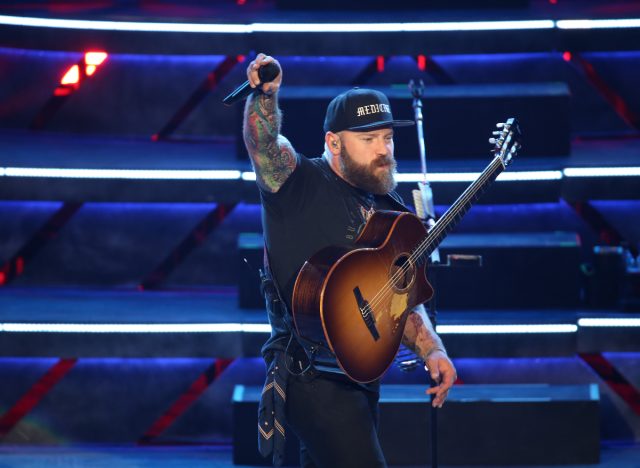 In addition to cardio, Zac Brown plans his sessions around core and upper body work to aid his spine with stability. This includes exercises for the abs, chest, and triceps. Some examples are pec flies with 40- and 20- pound dumbbells, crunches, decline crunches, and planks.
Brown tells Men's Health, "I don't want to lose mass, but I just want to get my body-fat percentage down and be able to push myself so when I'm out doing the activities I love to do, I can do them better." So he performs an hour of cardio, hiking, or paddle-boarding, along with lifting weights five days every week. He works out incredibly hard and admits, "It's hard work, man," adding, "You get what you give, whatever you put into it. As time goes on, the more and more momentum you get doing it, and you want to feel good."
There's pretty much nothing that Brown can't perform while touring. All of this and so much more is conveniently done wherever and whenever the band is traveling, which is quite often.
The gym-on-wheels is stocked with free weights, machines, and a sauna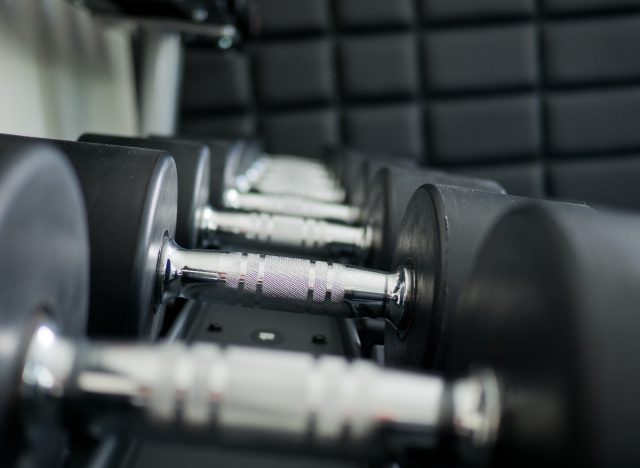 How stocked is Brown's traveling gym? It's one that most may envy. It's complete with everything needed to stay in shape—and more. Not only are there free weights and machines, but there's also a sauna to relax in. The band is currently driving this beauty around for its 9th North American tour. Hmm, wondering if we join the band on its next tour. (Thinking out loud for a friend, of course!)
Related: Jason Momoa, 43, Swears by These Workouts and Healthy Habits
Zac Brown wants to be "running up and down mountains" when he's 70; he wants to be "a ripped old dude"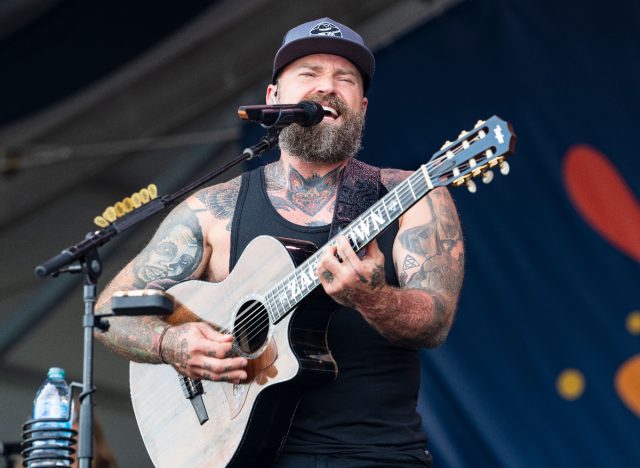 The Boss, Bruce Springsteen, had a major influence on Brown's fitness habits. "When I met Springsteen, I said, 'Tell me something that's helped you to stay feeling good.' He was like, 'Man, you need to sweat for an hour a day. I don't care what you do, doesn't matter. You need to sweat for an hour a day.' I was like, 'You're the Boss. Let's do it.'"6254a4d1642c605c54bf1cab17d50f1e
Ready for even more serious inspiration? Here's some great food for thought. "I want to be running up and down mountains when I'm 70 years old. I don't want to be alcoholic, red-faced, hunched over, can't move. You start falling apart when you don't take care of it," says Brown. "Whatever makes me feel the best so I can be the best for my kids and my people, that's the goal for me. As I get older, the more I want to be able to get out and adventure, dive deeper, go out into the woods. That's a huge motivator for me. I want to be a ripped old dude."
Okay, be right back—we're grabbing some dumbbells and hopping on the treadmill ASAP!
This is Zac Brown's upper-body workout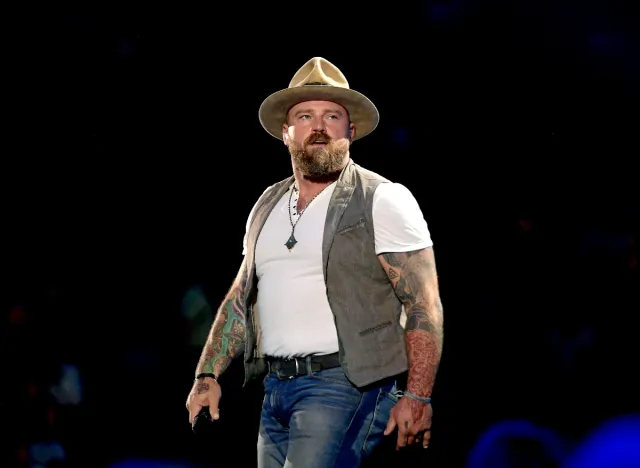 Check out Zac Brown's upper-body workout below, via Men's Health. You can do this—all you need is a set of dumbbells and some motivation.
Dumbbell Deadlift (4 sets, 12 reps)
Hammer Curl (4 sets, 15 reps)
Dumbbell Lunge (3 sets, 12 reps)
Triceps Extension (3 sets, 15 reps)
Lateral Raise (3 sets, 20 reps)
Alexa Mellardo
Alexa is the Mind + Body Deputy Editor of Eat This, Not That!, overseeing the M+B channel and delivering compelling fitness, wellness, and self-care topics to readers.
Read more about Alexa