This App Shows You Where to Find the Cheapest Groceries Near You
Forget scouting for the best grocery prices, you can find them all in one place.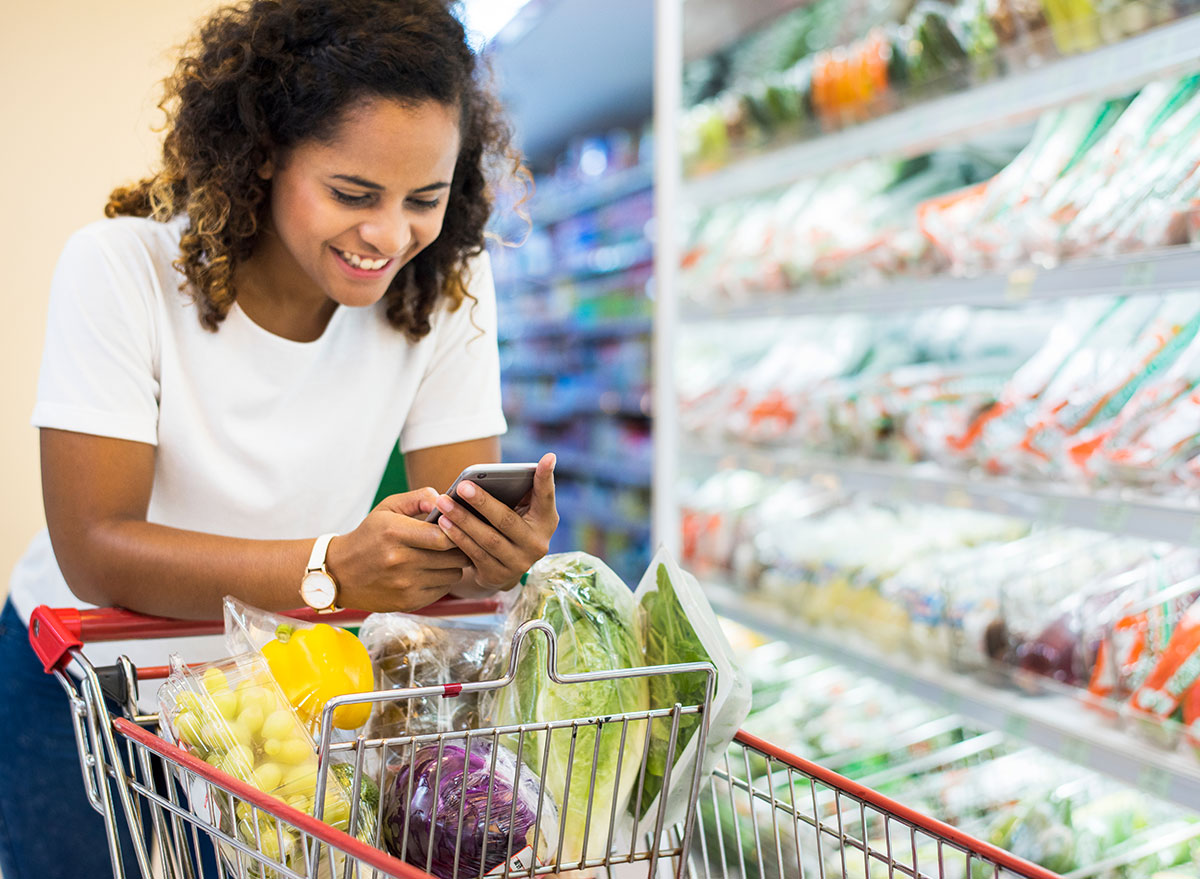 There are a lot of grocery stores out there that pride themselves on having the lowest prices. Walmart's slogan "Save Money. Live Better" makes that promise, as well as Target's "Expect More. Pay Less". But with so many grocery stores claiming to have the lowest prices, customers find themselves at a loss. Which grocery store will truly deliver the cheapest groceries?
Insert Basket. Basket is a mobile app that allows customers to compare grocery store prices at the different stores around their area, so they can gauge which store offers the best bang-for-their-buck. In order to do so, customers will put together their shopping cart of items, then Basket locates the closest grocery stores offering the best deals on the entire cart. Customers don't have to waste any time searching for the best individual deals—Basket will simply add it all up and let you know the estimated total from each grocery store in a 5-mile radius. 
Basket evaluates prices from a myriad of large retailers including Costco, Whole Foods, Kroger, Amazon, Target, Publix, Walmart, Safeway, Target, Wegmans, and hundreds more. This app will evaluate both in-store and online purchases from over 120,000 different retailers in your area. Through a mix of artificial intelligence and crowdsourcing, Basket is able to provide customers data on 1.2 million different products in their database and $25 billion in prices.
For example, Basket presented a price comparison of a LaCroix Sparkling Water 6-pack from three different retailers in New York City. While Rite Aid and Walgreens kept their prices below $4 for a pack, Whole Foods sells a 6-pack at a much higher price of $5.39. Clearly, if you're looking for LaCroix, Whole Foods wouldn't be the first stop.
"We like to say that we're a community of shoppers working together to never overpay for groceries again," says Andy Ellwood, co-founder and president of Basket.
Basket was founded by one dad's frustration
Neil Kataria, the other co-founder of Basket, came home one day to two Amazon boxes on his doorstep. When he looked at the receipt of that purchase, he was astounded that it cost him over $300 for just 24 items. Frustrated, he went to 10 different stores around his area and individually counted the prices for that same shopping trip. The result? The cheapest store, which is close in proximity to his home, was able to offer him 30% less than what he paid.
After connecting with Ellwood, who formally worked at Waze on business development, the two launched Basket in 2014.
"It seems that everyone wants to save time and money, but the tradeoff is always between those two based on the end of the week, time of day, and truthfully, how many kids are in the back seat of the car," says Ellwood. With this app, customers don't have to choose between saving time or saving money. Instead, they can have the best of both worlds. Customers are able to make a quick shopping list, pick the store with the cheapest groceries, and if needed, send it off to another user to do the shopping.6254a4d1642c605c54bf1cab17d50f1e
"We like to say we're saving marriages because it's an exact list with pictures," says Ellwood. "So it's not just 'get pasta' it's 'get this specific pasta in the blue box with the yellow label, no the blue box with the red one.'"
How Basket gathers pricing information
Basket gathers prices through crowd-sourcing, where customers can receive real-time prices on the products and inventory that they need. While some of these prices are updated from a team at Basket, most of the updated prices come from Basket "power users" that work with the team in their local areas to update prices, as well as average customers that can easily notify Basket about changes in prices through their artificial intelligence.
This app is completely free for customers to download and use to find the cheapest groceries. Unlike other grocery apps, this one does not charge customers any kind of checkout or user fee. According to Ellwood, Basket receives money by selling different manufacturers their pricing data.
"All of the information we have from the prices in the stores is really valuable to the different manufactures," says Ellwood. "They want to know what these different products are being priced for. They want to know the retail price. They want to know what prices their products are being priced at and they also want to know the sales are running on the time that they're supposed to."
Because the pandemic has significantly altered people's spending habits, Basket's goal is to provide customers with a completely free service that helps them make better choices for their grocery needs, and "putting them back in control" of the money they plan on spending towards food.
For even more grocery saving tips, be sure to sign up for our newsletter.