27 Beloved Restaurants That Are Quietly Vanishing
Classic favorites are slowly closing their doors, for all different reasons.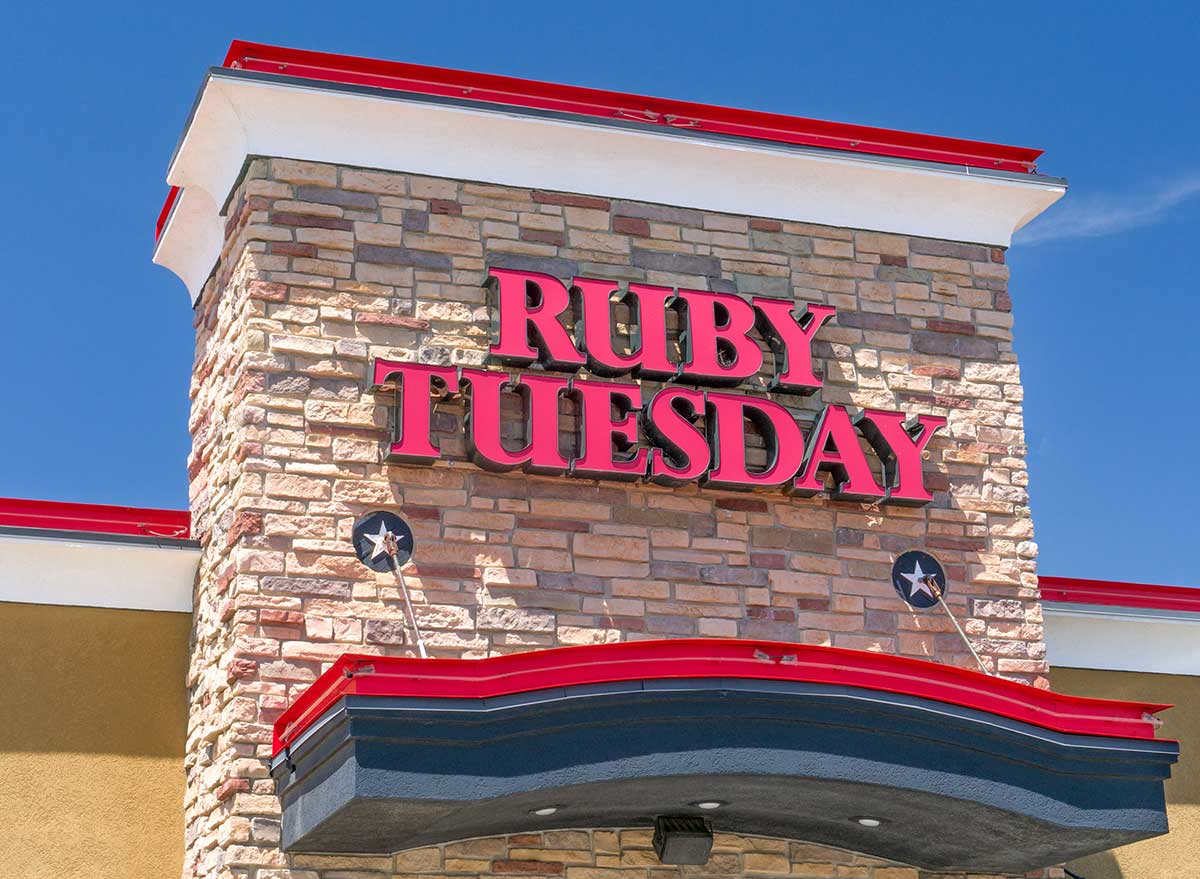 It's no secret that the restaurant industry has taken a bit hit in recent months as everyone adjusts to living through a pandemic. Some restaurants though, no matter how beloved they are, have been hit harder than others and have been quietly disappearing. Even with states slowly reopening and stay-home-orders being lifted and loosened up, some popular restaurants have been and will continue to close their doors.
Some chains are gone for good while others are reducing the number of locations for now, but the reductions could serve as a sign of what could be coming in the future. Here, we rounded up the beloved restaurants that are quietly vanishing and closing their doors.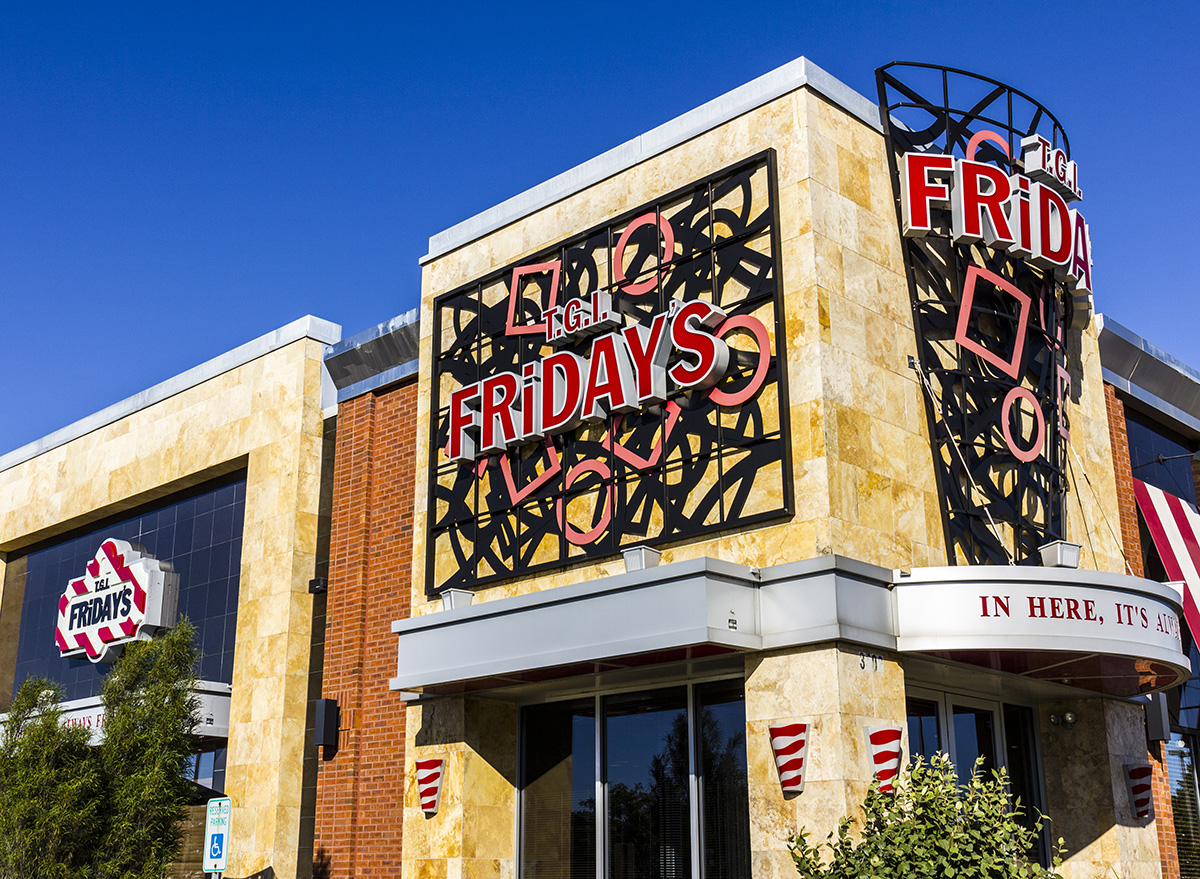 TGI Friday's is a staple restaurant chain that has been hit hard during the pandemic. Chief Executive Officer Ray Blanchette said 20% of the company's 386 U.S. locations will close (likely permanently) as the chain tries to recover from a drastic sales decline.
Souplantation and Sweet Tomatoes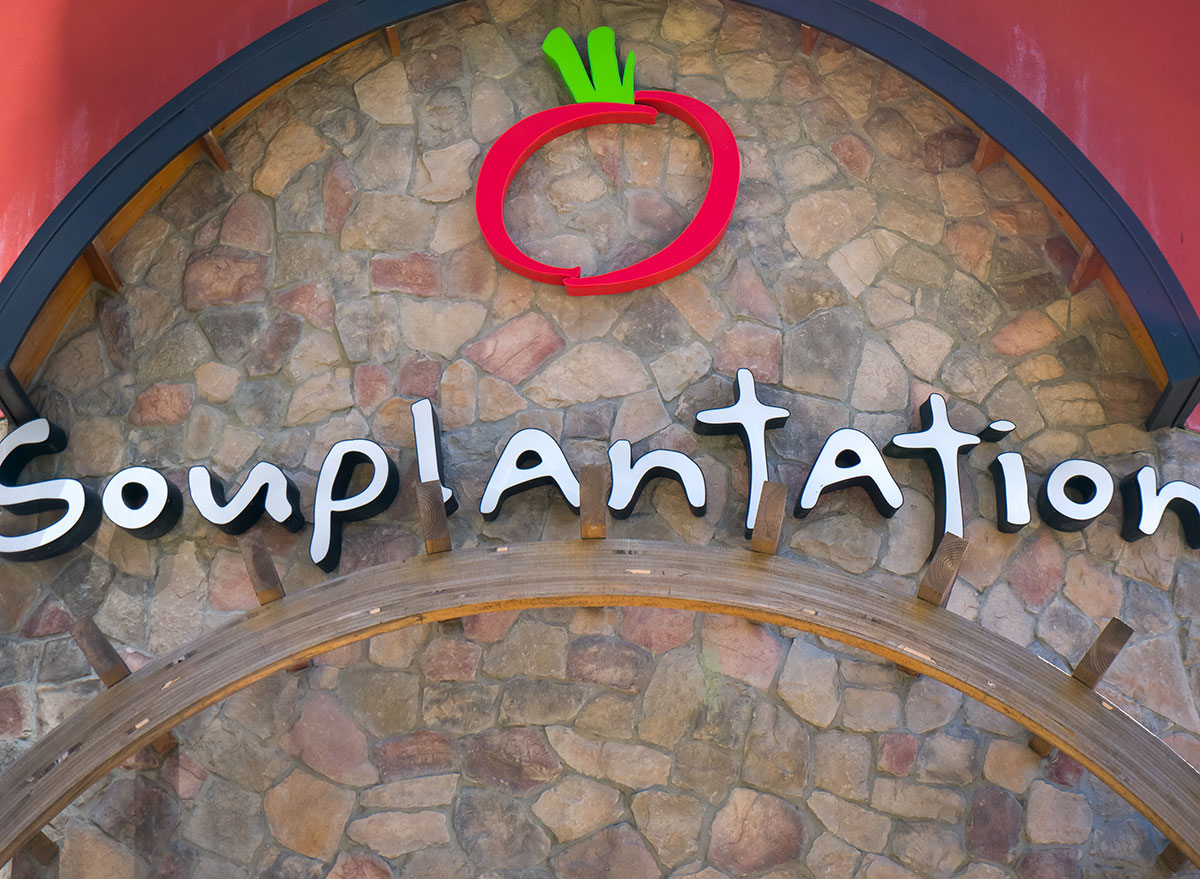 Garden Fresh Restaurants, the parent company of both Souplantation and Sweet Tomatoes (which was the same restaurant just under two different names), filed for bankruptcy, closing all 97 locations of the self-service salad chain.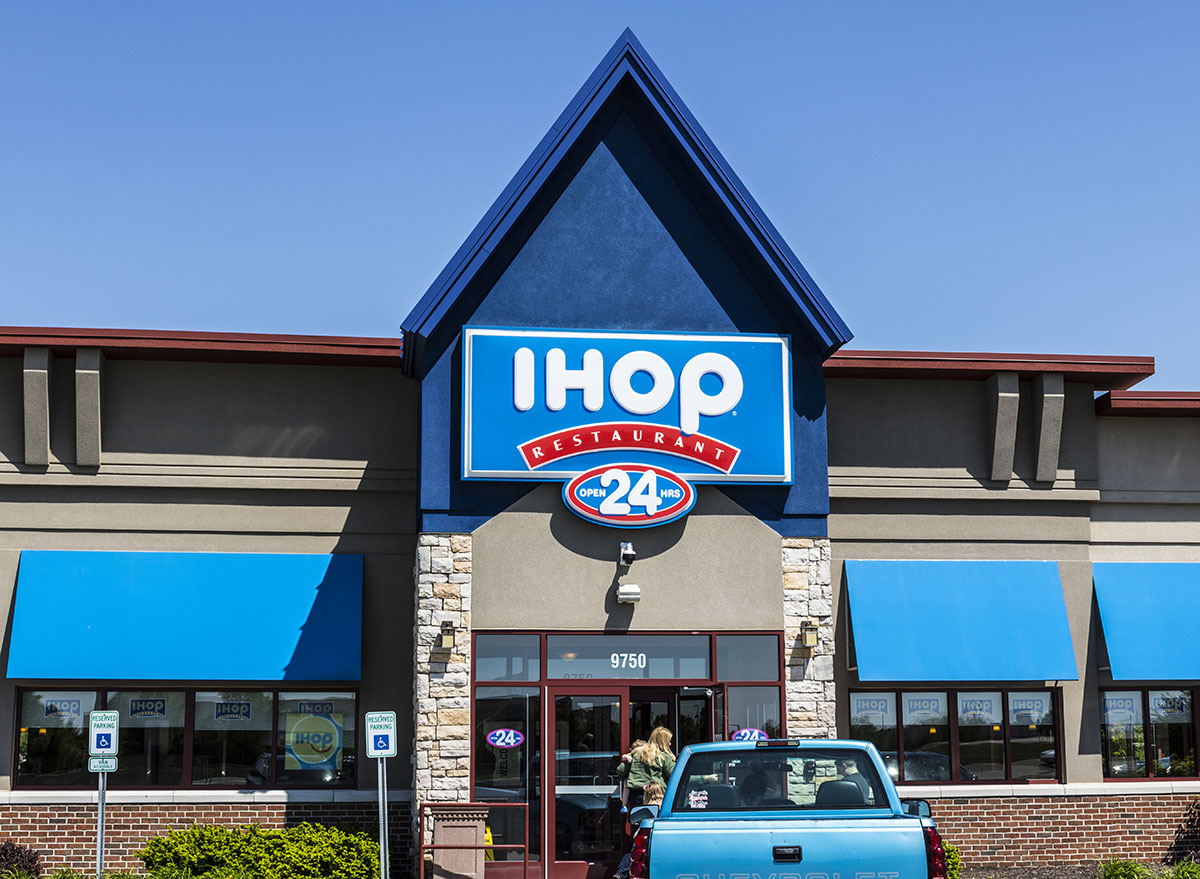 Sadly, IHOP has permanently closed 49 locations across South Carolina, North Carolina, Tennessee, and Virginia. These restaurants were operated by CFRA Holdings, which filed for bankruptcy because of the pandemic. (If you want to try your hand at whipping up healthy and delicious breakfast dishes at home, be sure to sign up for our newsletter to get daily recipes and food news in your inbox!)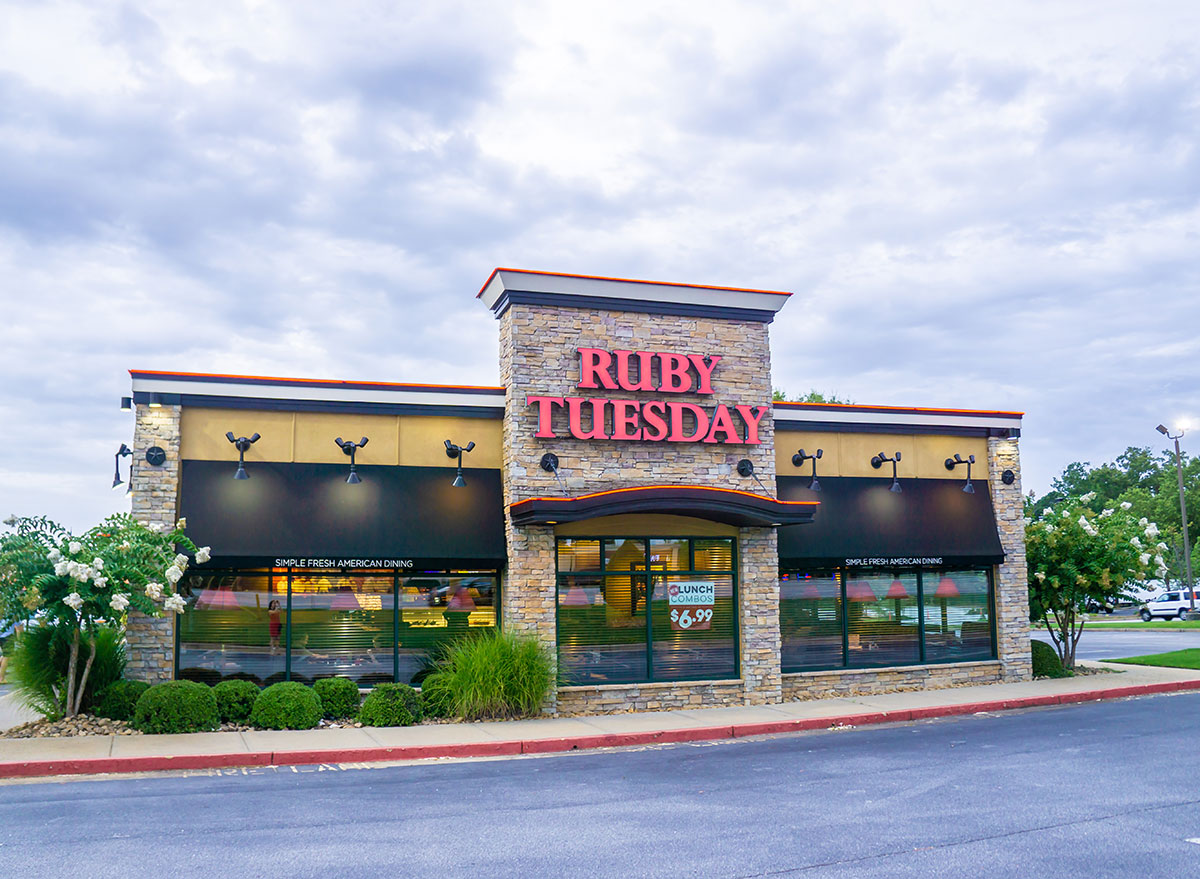 Ruby Tuesday is known for serving up American classics like ribs, steaks, pasta, and burgers. And, of course, for their iconic salad bar, which, has closed indefinitely because of to COVID-19. But according to Restaurant Business, it's more than just the salad bar that's no longer. See, the casual dining chain has actually (rather secretly) closed 150 locations during the pandemic and many are not going to reopen.
It was announced in May that 57 locations of the casual dining chain were closing and although the drive-thru, takeout, and delivery options were available, the closing of dining rooms has caused losses for the company. However, there is one fast food restaurant exploding in popularity during COVID-19!
Brio Italian Mediterranean and Bravo Fresh Italian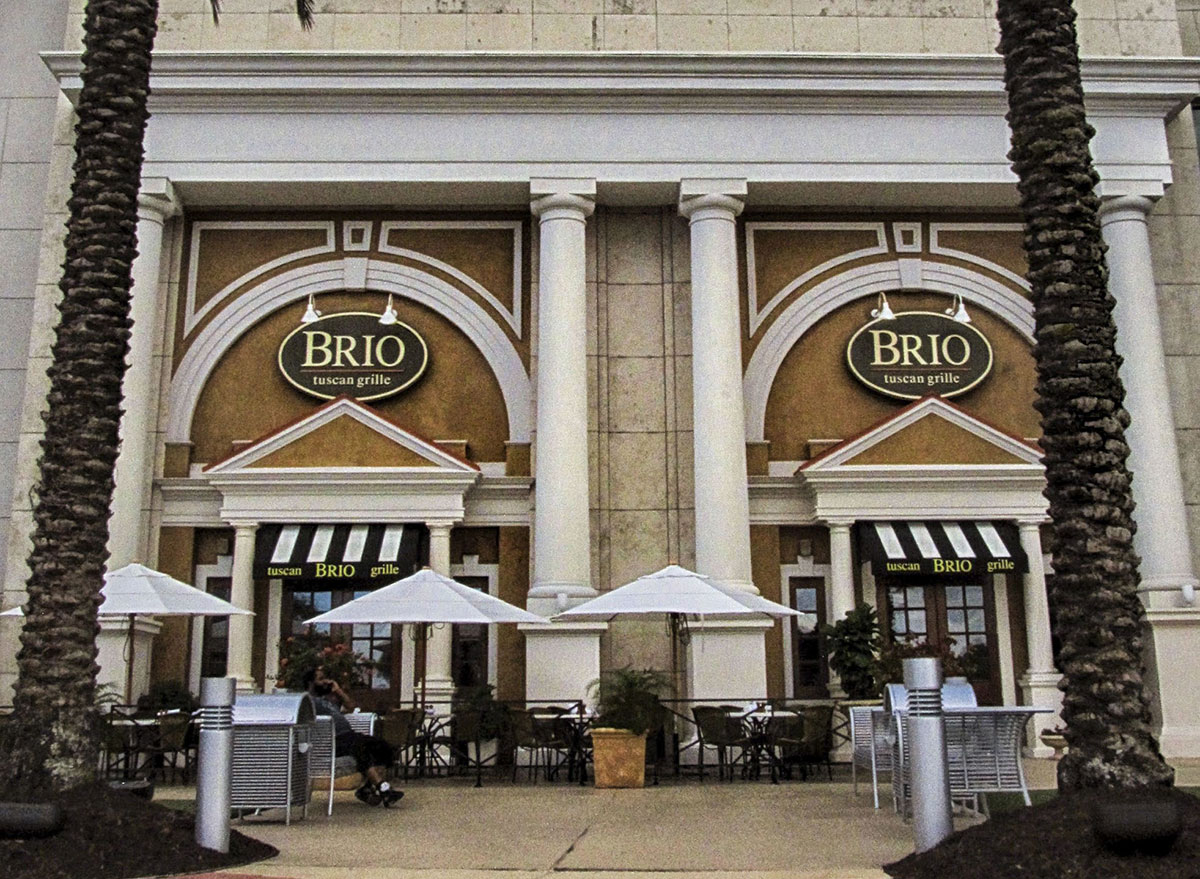 The parent company of Brio Italian Mediterranean and Bravo Fresh Italian, FoodFirst Global Restaurants, filed for Chapter 11 bankruptcy in April, with 71 of its 92 locations closing permanently in April. It's unclear what the fate of the remaining locations will be, but with indoor dining still halted in most states, things aren't looking up.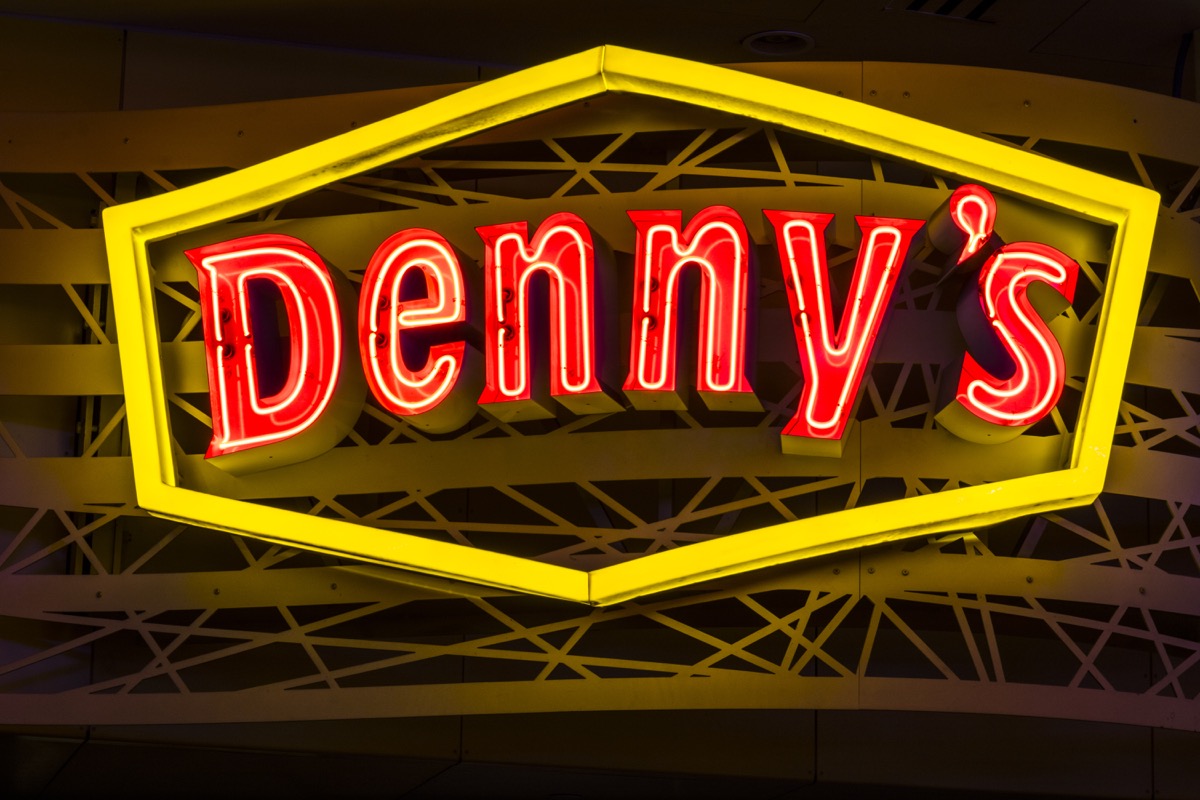 Don't get too worried just yet—not all Denny's locations are closed. But it's important to note that 15 upstate New York locations closed in March with COVID-19 listed as the reason for the closures. It's obviously unknown how long dining restrictions will still be in place, so it's possible more Denny's could close their doors as time goes on. For now, you can still eat those Grand Slams, though.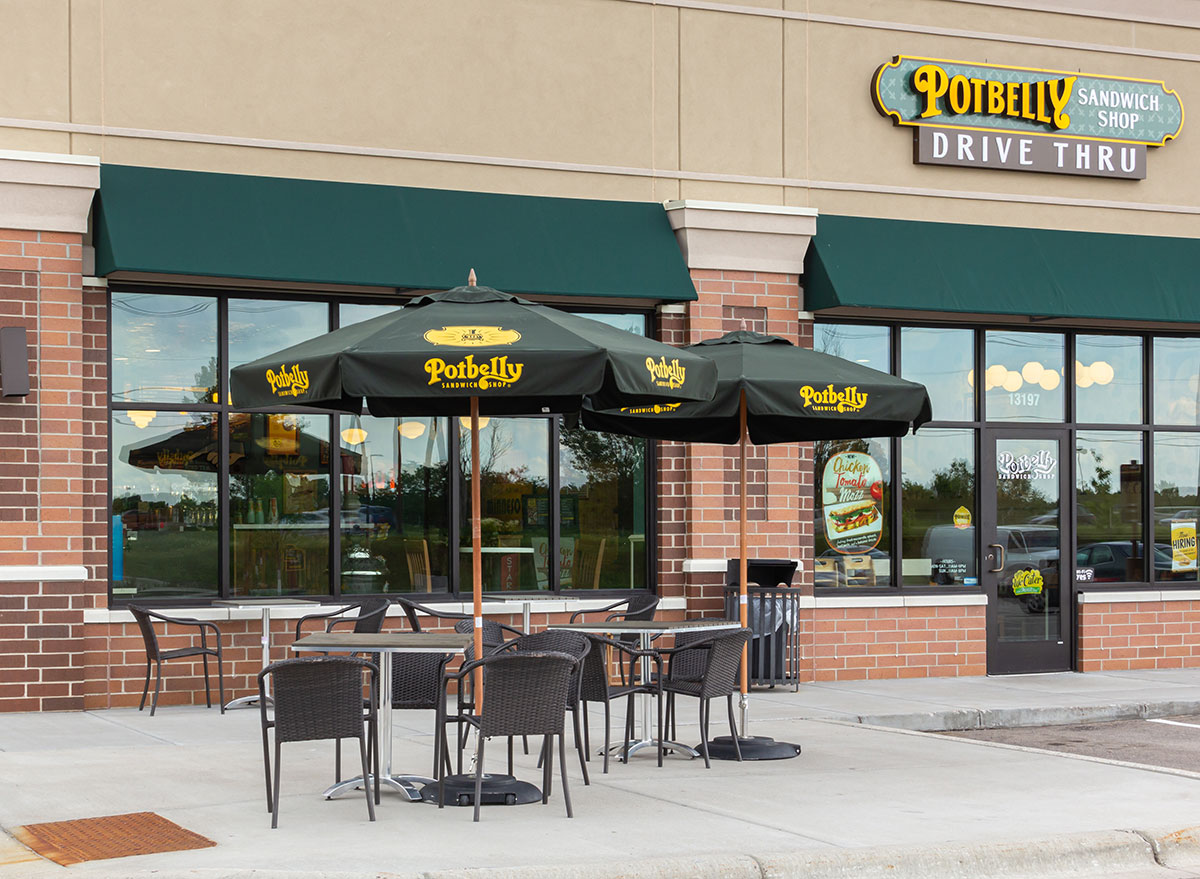 The Chicago-based sandwich chain announced recently they are considering permanently closing 100 out of almost 430 stores because of low sales. Back in March, 36 Potbelly Sandwich shop locations were temporarily closed, along with corporate employees being furloughed and salaries of all executive and corporate workers cut by 25 percent. But they are taking strides to prevent filing for bankruptcy, including hiring a restructuring consultant and a bankruptcy attorney, so time will tell if all doors will shutter or if the remaining spots can survive.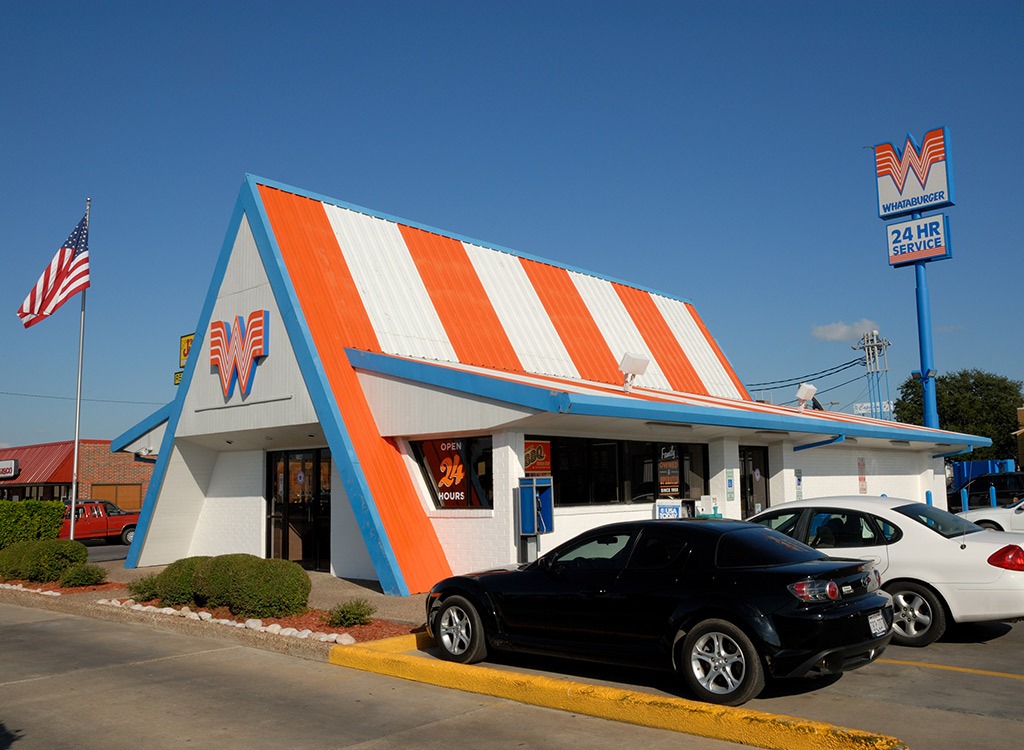 Back in April, the San-Antonio Texas-based regional fast-food chain announced layoffs and furloughs because of the pandemic. Dining rooms are still closed, but with drive-thru orders and curbside pickup available at locations, customers will have to wait and see if this will be enough to keep these restaurants going strong during these unprecedented times.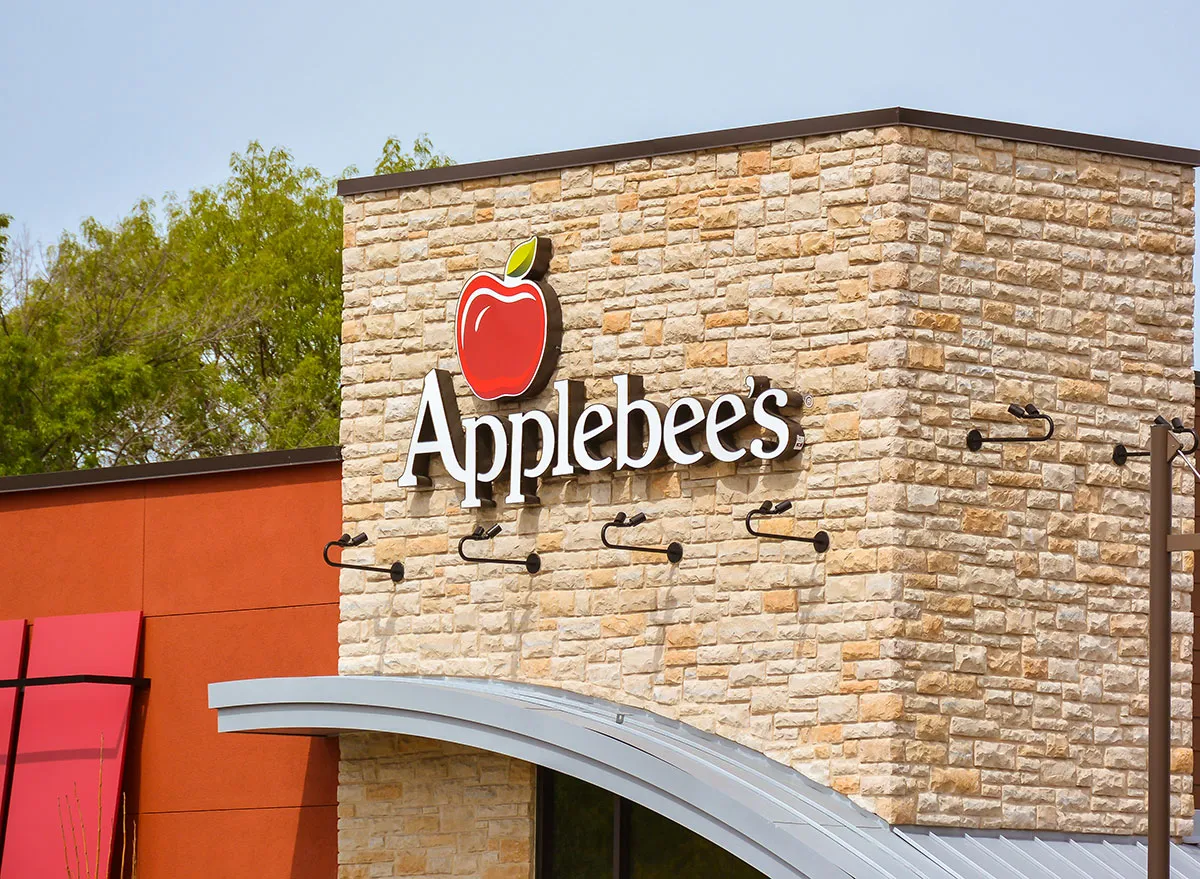 There really was nothing like those half-priced late-night appetizers from Applebee's, but the days of chowing down on their wings and spinach artichoke dip might be numbered. Applebee's did take a hit with the closing 200 locations, and this could possibly be a sign of things to come for the chain.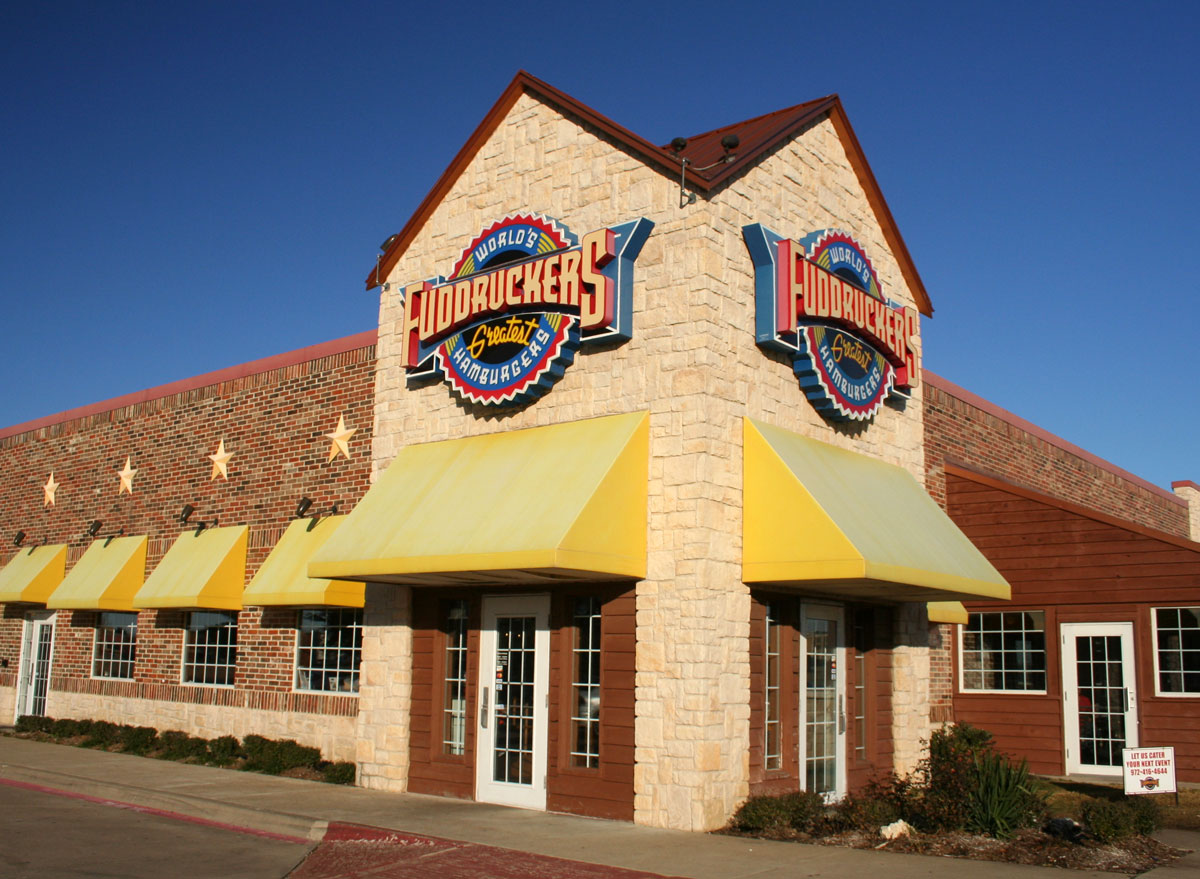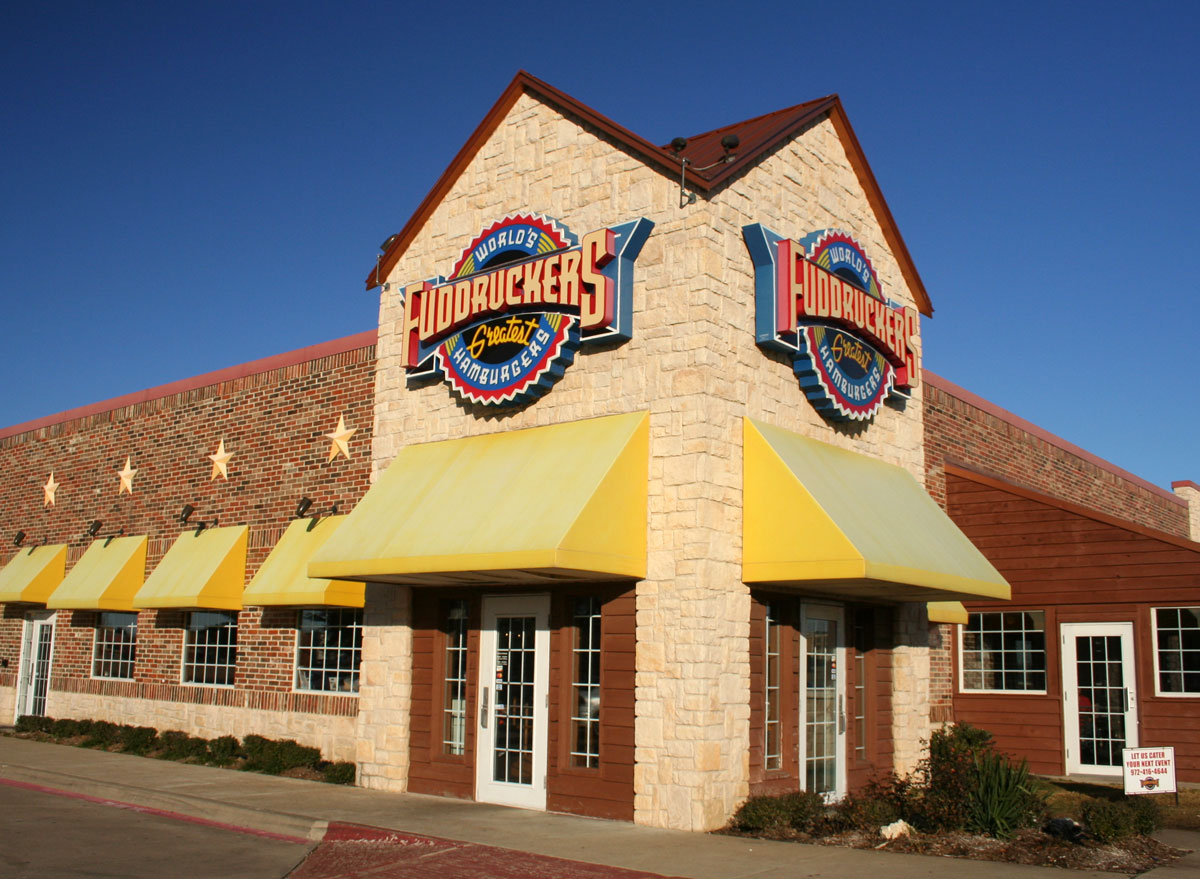 Fuddruckers might be known for serving up "the world's greatest hamburgers," but it's unclear how long they'll still be around to claim this title. The Texas-based chain has many of its locations still listed as temporarily closed as a result of the pandemic. Not only are they losing business that way, but at the beginning of last year, there were 57 Fuddruckers locations in the country and now, only 40 remain. So it seems like trouble has been looming.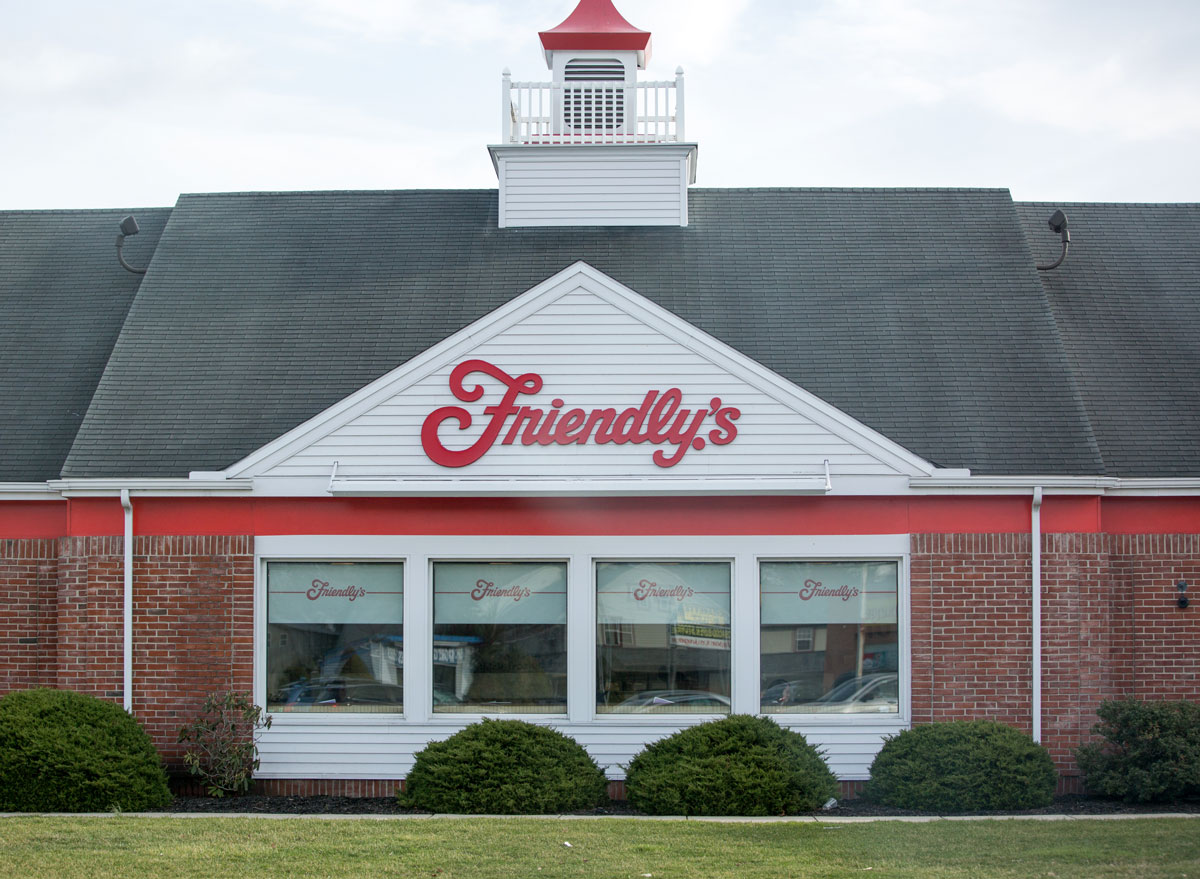 It's no secret that Friendly's has been on the decline, as the east coast restaurant chain known for its ice cream sundaes has already been dealing with financial difficulties, with 23 locations closing in 2019. The chain permanently closed the last location they had on Cape Cod in June, so it seems things aren't really looking up.
Chuck E. Cheese is the childhood staple where you longed for those gold coins so you could play all the games your heart desired while you waited for your pizza. But the beloved kid's restaurant's 610 locations are in major trouble. The CEC Entertainment company that owns Chuck E. Cheese is over $900 million in debt and according to the Wall Street Journal, the chain approached lenders to try to raise $200 million to prevent filing for bankruptcy. And it's unclear when an indoor food and entertainment space like this will even be allowed to thrive again…
Le Pain Quotidien filed for Chapter 11 bankruptcy in May and overall, has closed more than half of its locations. But there is a bright spot here: the company recently received court approval for a $3-million buyout by Aurify Brands. This is great news, as it will allow 35 of its 98 locations to reopen. Hopefully, these locations can last!
OK, so don't get too upset here! What's going on is that Dunkin' is closing 450 of their locations by the end of 2020, as they have ended their partnership with Speedway gas stations, which is where all the closing stores are located. But keep in mind there are more than 8,500 stores across the U.S. and another 3,200 international locations. So you will still be able to get your coffee fix!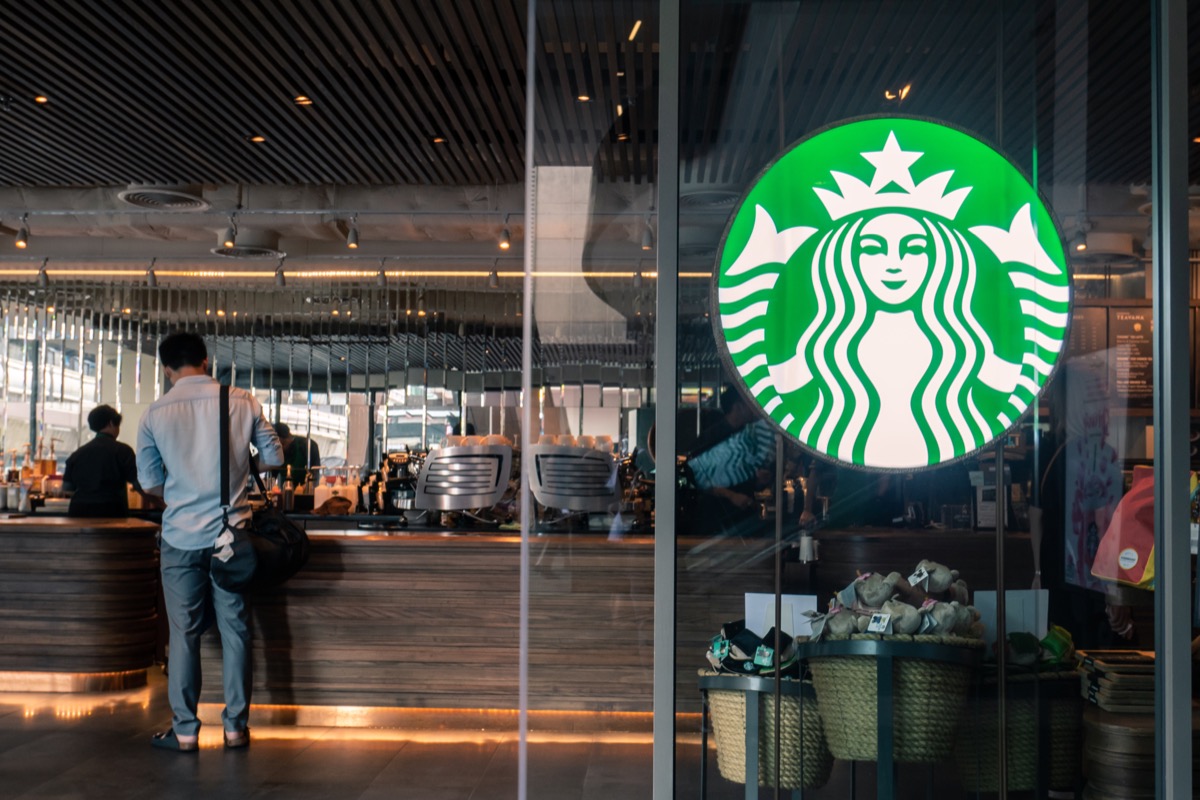 Starbucks is saying goodbye to 400 locations over the next 18 months, but there is an upside here. In response to these closures, the company is planning to speed up the expansion of "convenience-led formats," which includes curbside pickup, drive-thru, and mobile-only pickup locations. This is all said to be done in response to COVID-19 and how to best serve customers during this time, moving more toward a "to-go" type of model as the days of sitting for hours on your laptop while sipping a Pumpkin Spiced Latte are long gone.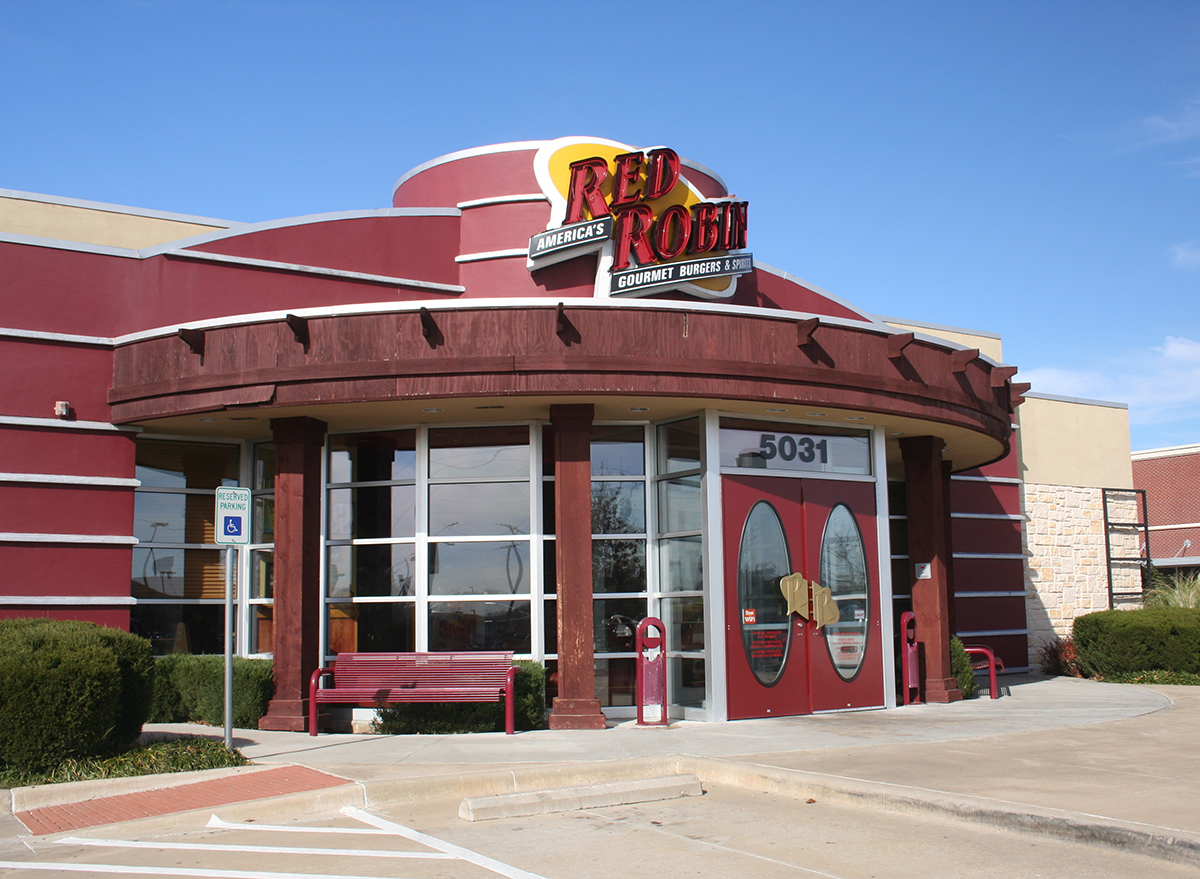 Back in April, Red Robin had temporarily closed 35 locations because of the pandemic and the closures resulted in furloughing some of their restaurant workers. Revenue for the chain had been down as well and while they are trying to bounce back, time will tell how deep the damage is of having to close dining rooms and slowly reopen them.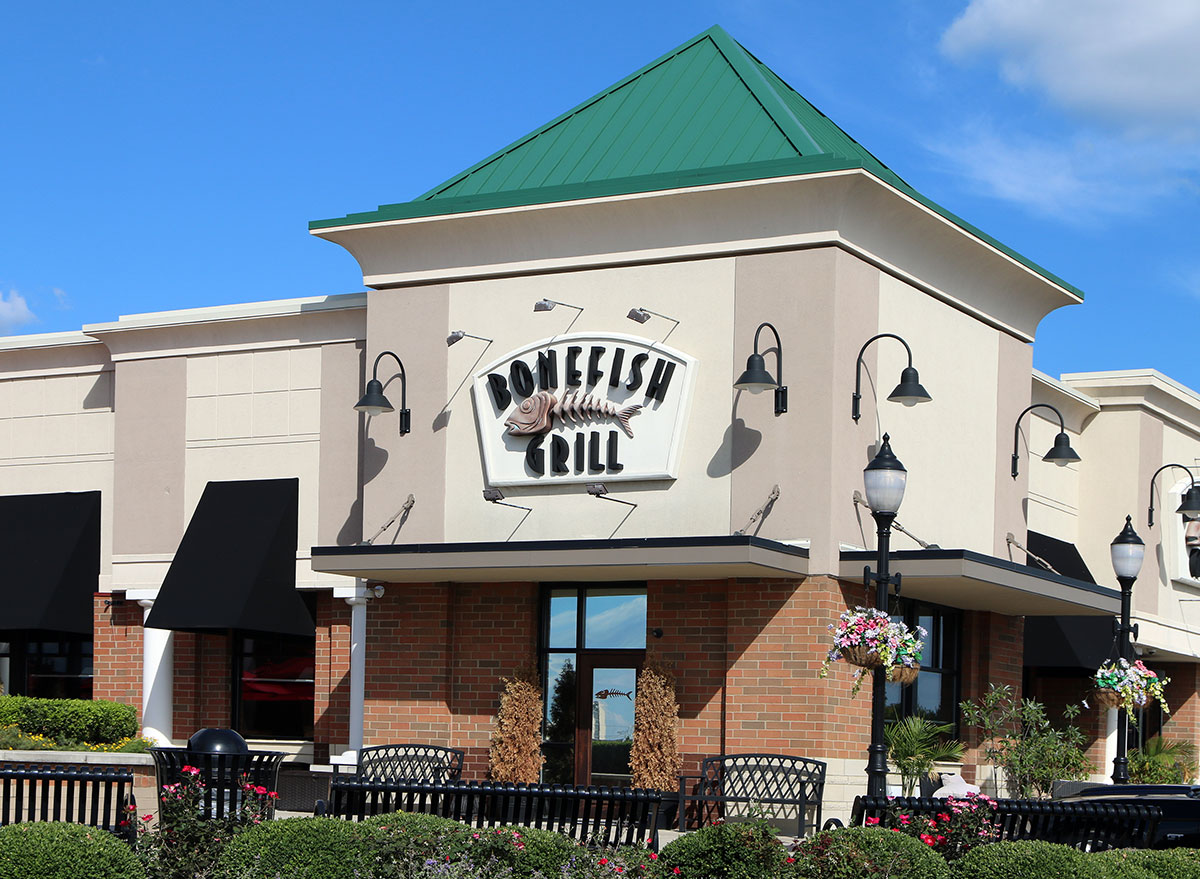 Bonefish Grill has been lying low, but slowly, there have been locations the last few months that are closing up for good in all different states. These decisions were said to be "based solely on business circumstances" which could be because of the pandemic's effects.
Taco Cabana actually started out 2020 by closing down 19 underperforming restaurants of the 164 locations it had in Texas, along with coping with more than $4 million in losses. While this was all before the pandemic took over, it's unclear how the Tex-Mex spot will grow during these times. They are offering up ready-to-cook meals for customers to have at home and recently launched MargaritaPalooza, in which there are 12 different flavors of the frozen drink available for purchase all day, every day, though.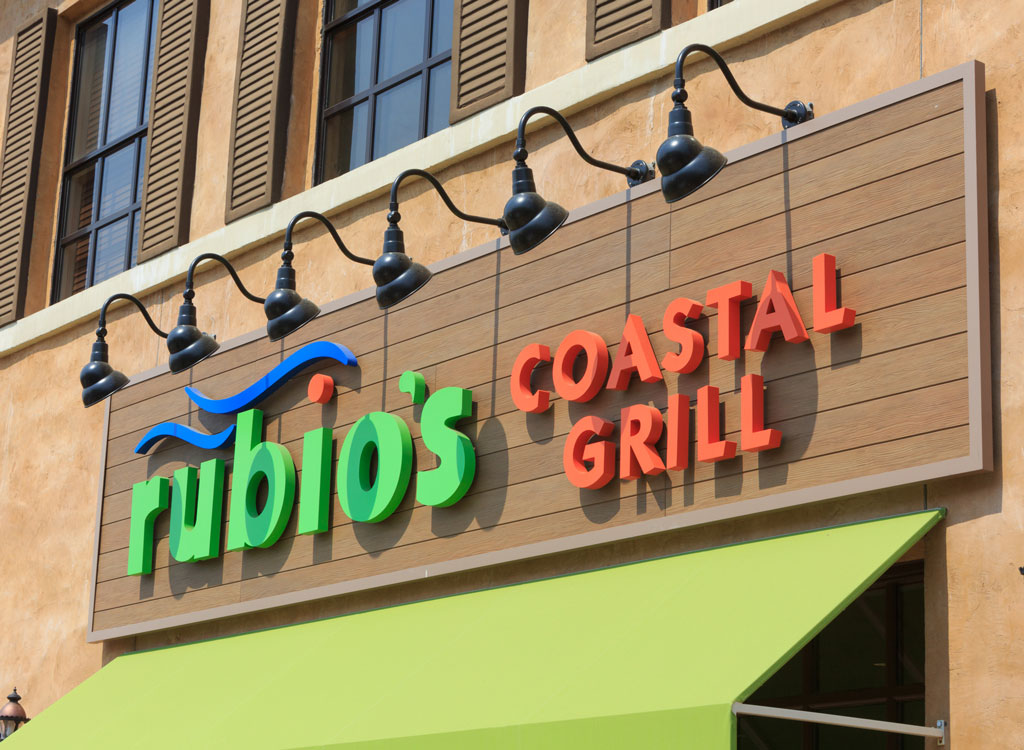 Another fast-casual Mexican chain, Rubio's Coastal Grill announced they would be shutting down 7% of its locations, which includes all 12 of their Colorado and Florida locations permanently because of the pandemic. The company went on to say they will shift their focus back to their core markets in California, Arizona, and Nevada.
Speciality's Café & Bakery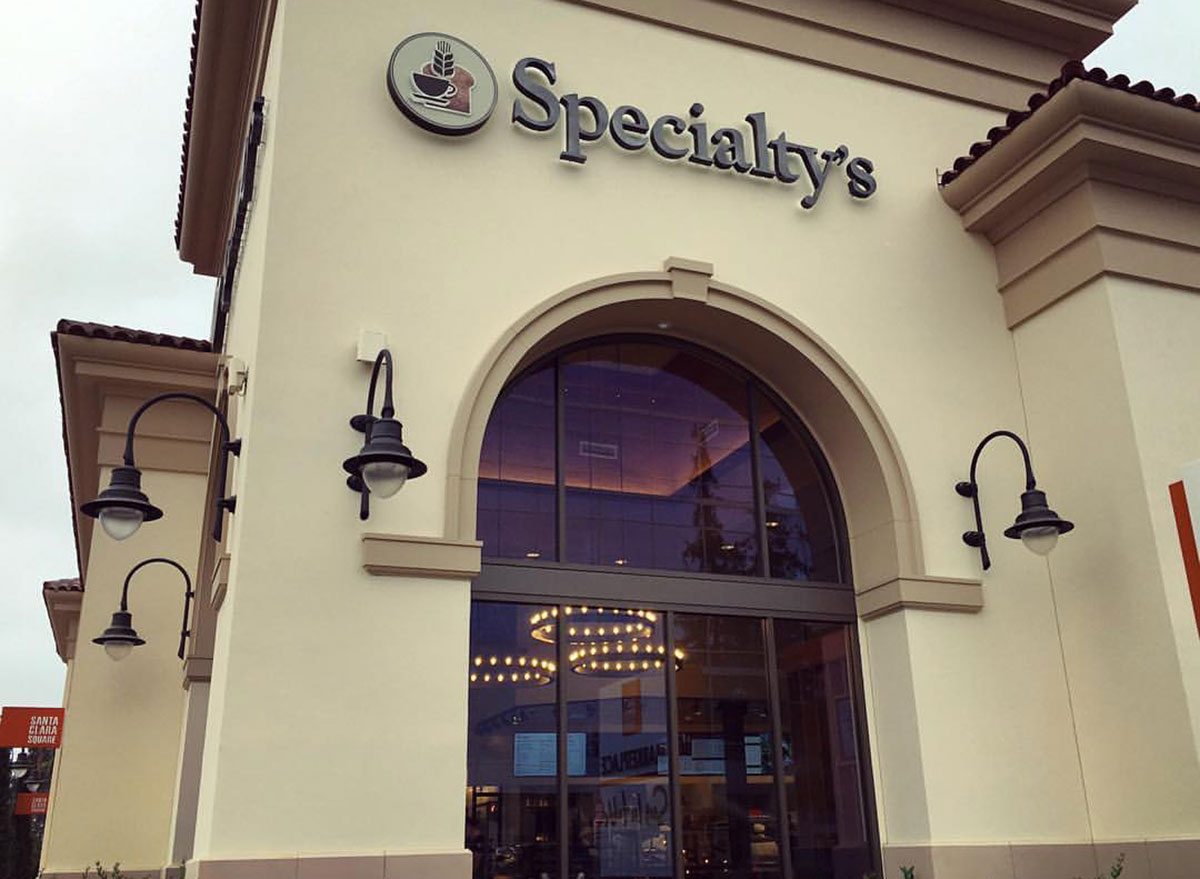 This chain was known for being a lunch hot-spot and even delivered boxed lunches for office meetings, but sadly in May, more than 50 locations in three states shut down for good after 33 years in business. This was "attributed to COVID-19 and shelter-in-place policies [having] decimated company revenues," the announcement on the company's website said.
PizzaRev was once a golden child in the fast-casual pizza space but sadly, the Southern California-based chain closed down more than half of their locations last year and in June, permanently closed down more locations in Los Angeles and Las Vegas because of the financial fallout COVID-19 has had. They're currently operating only 13 locations in the U.S.6254a4d1642c605c54bf1cab17d50f1e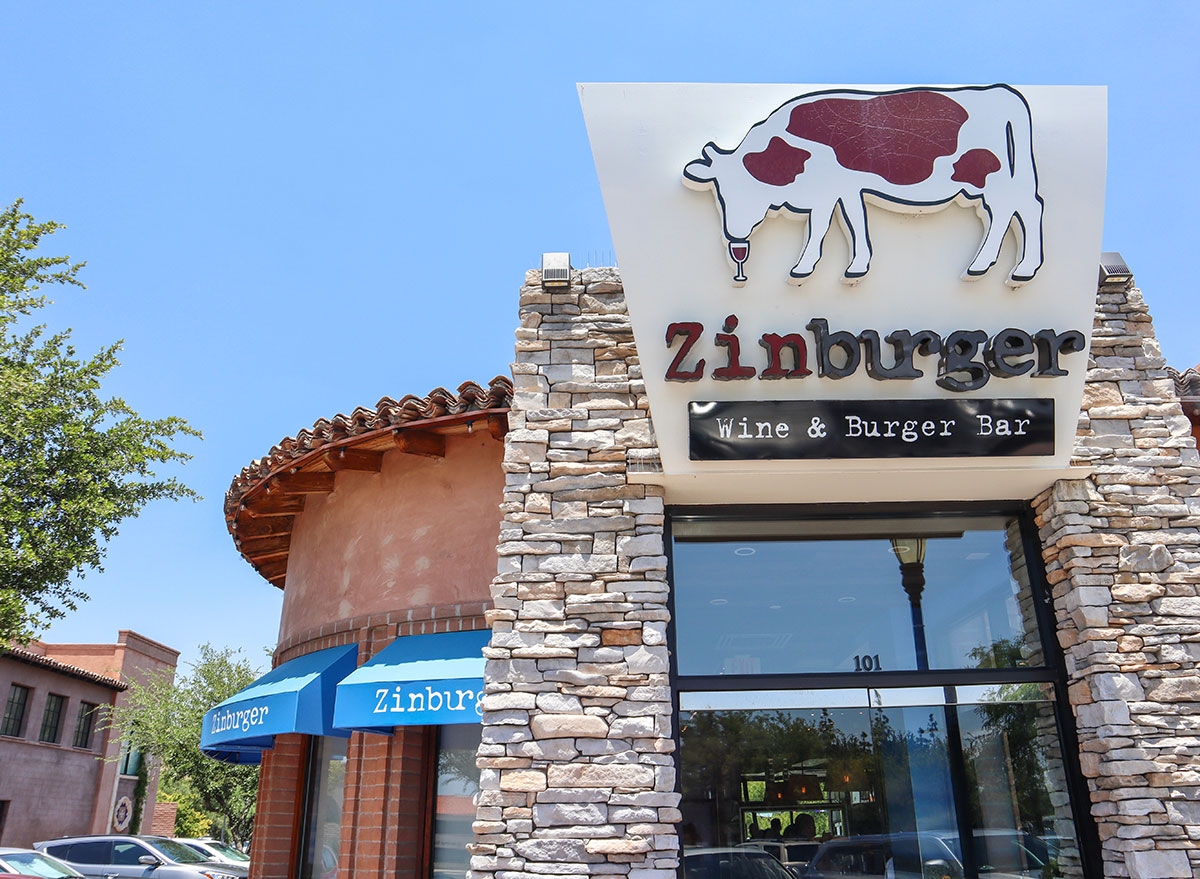 Zinburger is closing up shop of the vast majority of its east coast locations permanently, with 15 of the 18 restaurants shuttering because of hurting sales as a result of the pandemic.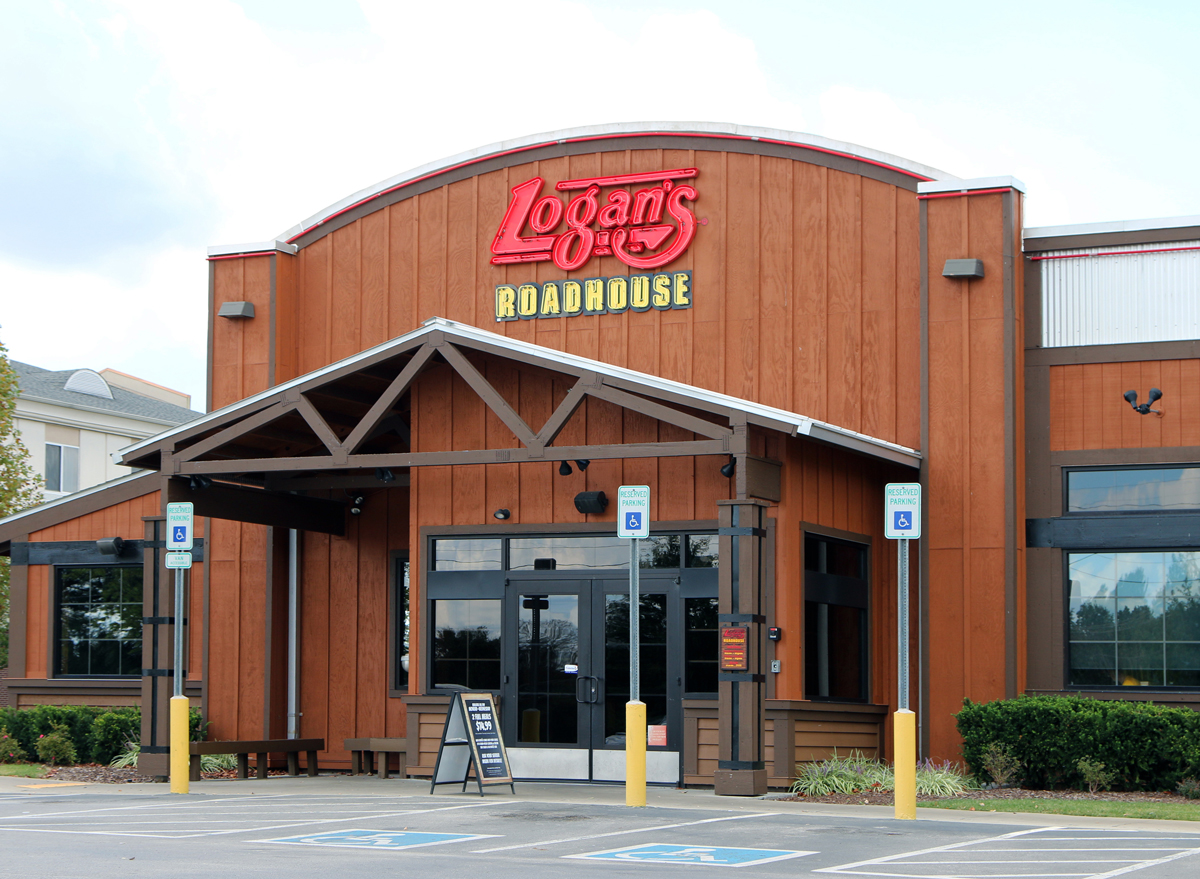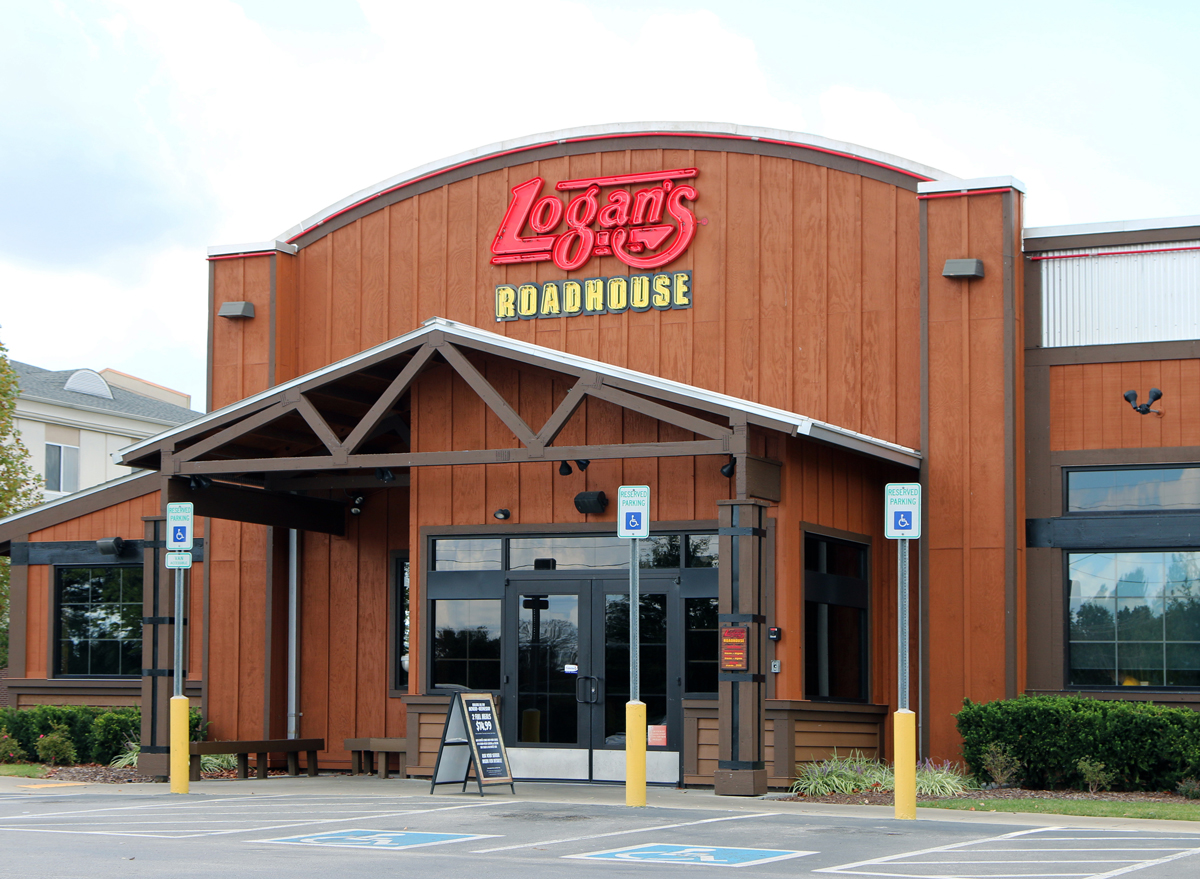 This Nashville, Tennessee-based steakhouse, which operated 230 locations throughout 23 states, has a rather long history. The restaurant chain first filed for bankruptcy in 2016, but was able to come out of it. Then, it was acquired by Craftworks Holdings in 2018, but in March 2020, Craftworks filed for Chapter 11 bankruptcy. It was announced in April that all Logan's Roadhouse locations would remain closed indefinitely.
There is a bit of a silver lining—while it's unclear if every location will open back up, the company is said to be working hard to reopen restaurants and rehire former team members, and some locations have come back and are operating again.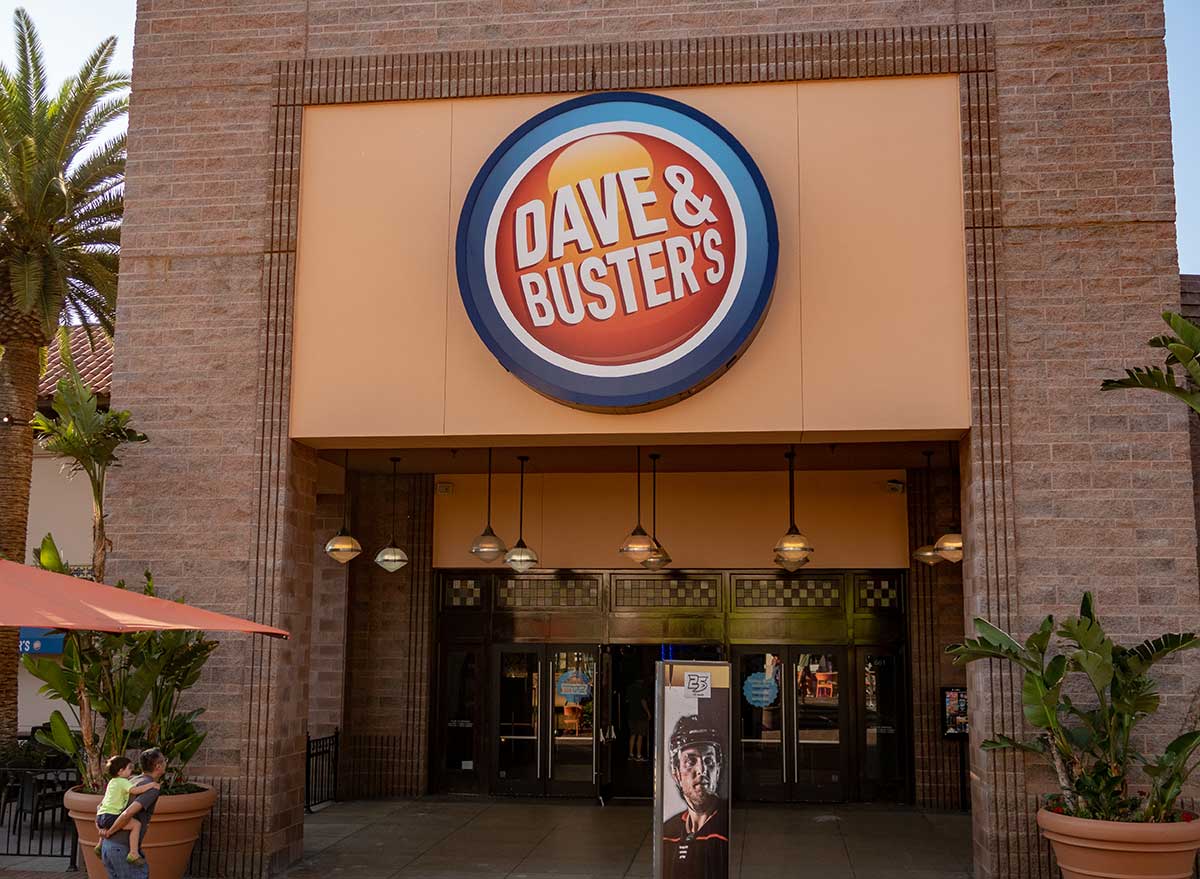 Dave & Buster's is essentially like a grown-up version of Chuck E. Cheese, where you're able to play arcade games and also enjoy some dinner and drinks. They had to temporarily close all locations because of the pandemic and sales did plummet. But the company is slated to reopen 48 locations, with hopes by the end of July to have 90% to 95% locations back up and running. It will be interesting to see if they can bounce back and if they will be able to stay open, as some states are closing again because of COVID-19 spikes.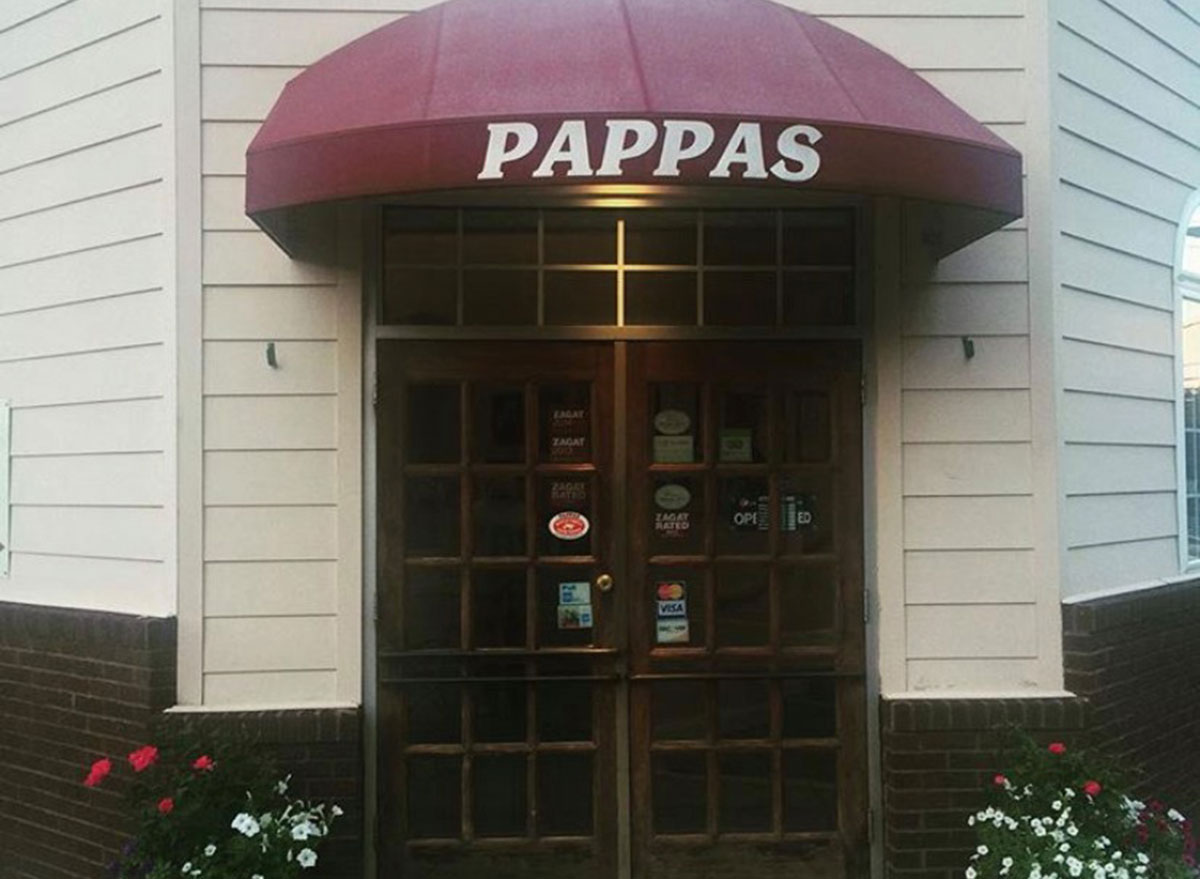 The family-run Pappas Restaurants has permanently closed five of its locations, which is about 10% of the company's spots within its hometown of Houston, Texas. It's been reported that the company made the decision to close these restaurants because of the pandemic's impact on sales.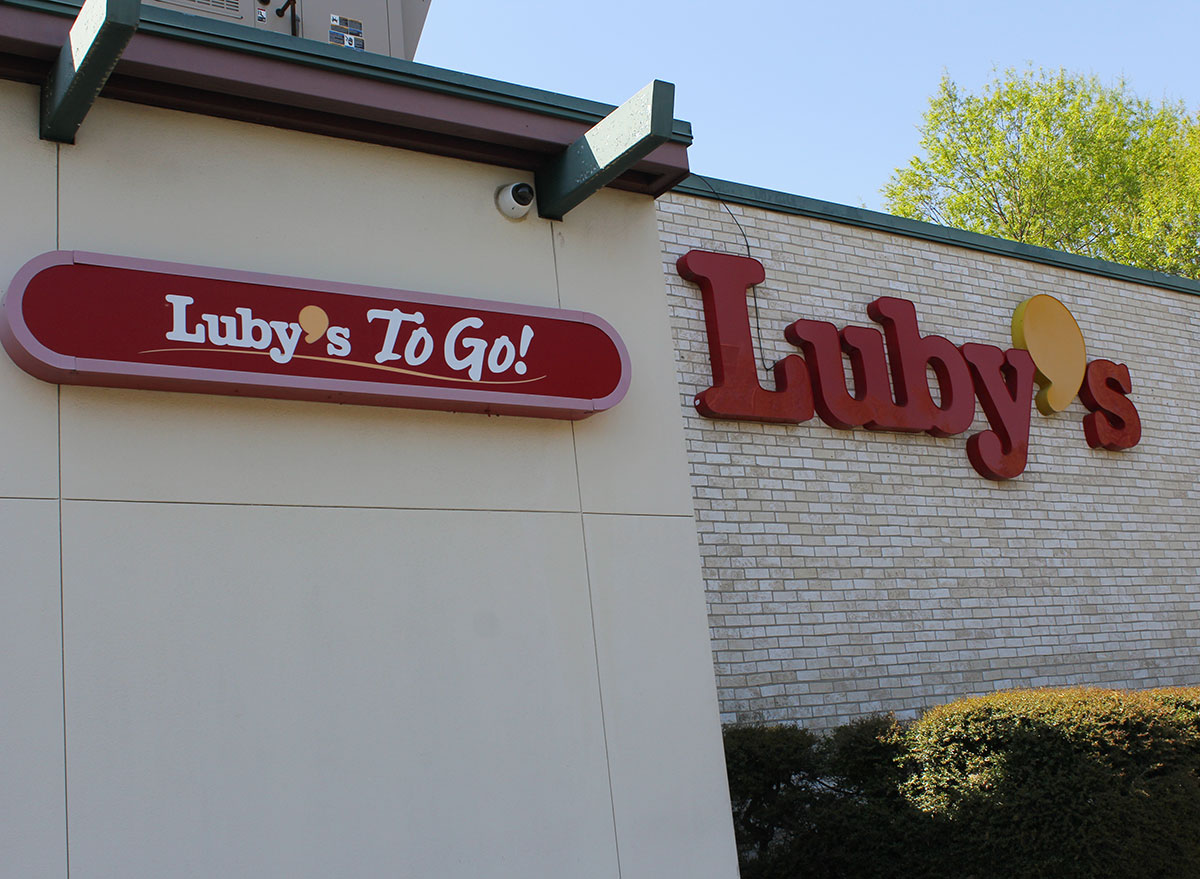 Luby's is actually the parent company of both Luby's Cafeteria and Fuddruckers, and it furloughed more than half of its corporate office because of the pandemic. In June, Luby's put the business up for sale and it's unclear if Luby's Cafeteria locations will reopen.
Jennifer Maldonado
Jennifer Maldonado is a senior editor at Eat This, Not That!, specializing in food and health content.
Read more about Jennifer