8 Menu Items from Disappearing Restaurants We'll Miss Most
Say goodbye to some of your favorites.
As we keep reporting on the changes in the restaurant industry, it's becoming clear some fast casual chains are having a much more difficult time navigating financial losses and shaky reopenings of their locations. With consumers still feeling fickle about eating out, and some serious restrictions imposed on restaurants by state guidelines, it's no wonder many chains that were struggling before the pandemic are pushed even more forcefully onto a downward spiral.
Some restaurants are permanently closing large portions of their businesses, while some are filing for bankruptcy, or liquidating completely. These are the menu items we will miss enjoying at these establishments. Sign up for our newsletter to get the latest food and restaurant news delivered straight to your inbox.
Appetizer combos at TGI Fridays
With the chain closing more than 70 locations nationwide, you may have to say goodbye to its casual Happy Hour vibes and snacks that come along with it. TGI Fridays may be best known for its appetizer selection, ranging from wings to pot stickers (which, we hear, are surprisingly delicious for a fast-casual American joint). If you're the kind of person that loves to sample a bit of everything, you'll feel the loss of their Classic Fridays Combo samples, which include wings, loaded potato skins, and mozzarella sticks.
Build-your-own salads at Sweet Tomatoes/Souplantation
The healthy all-you-can-eat buffet restaurant won over the younger crowds with its unpretentious, normcore approach to a soup and salad bar. Unfortunately, its time has come to an end amid the struggles due to the pandemic. In May, the parent company of Sweet Tomatoes/Souplantation filed for Chapter 7 bankruptcy, choosing to liquidate the business and shut its operations down for good. Superfans may miss classics like Chicken Pot Pie Stew and Pumpkin Bisque soup and uncomplicated build-your-own salads. Luckily, Souplantation thought of their valued customers before closing, making their most popular recipes available on their blog.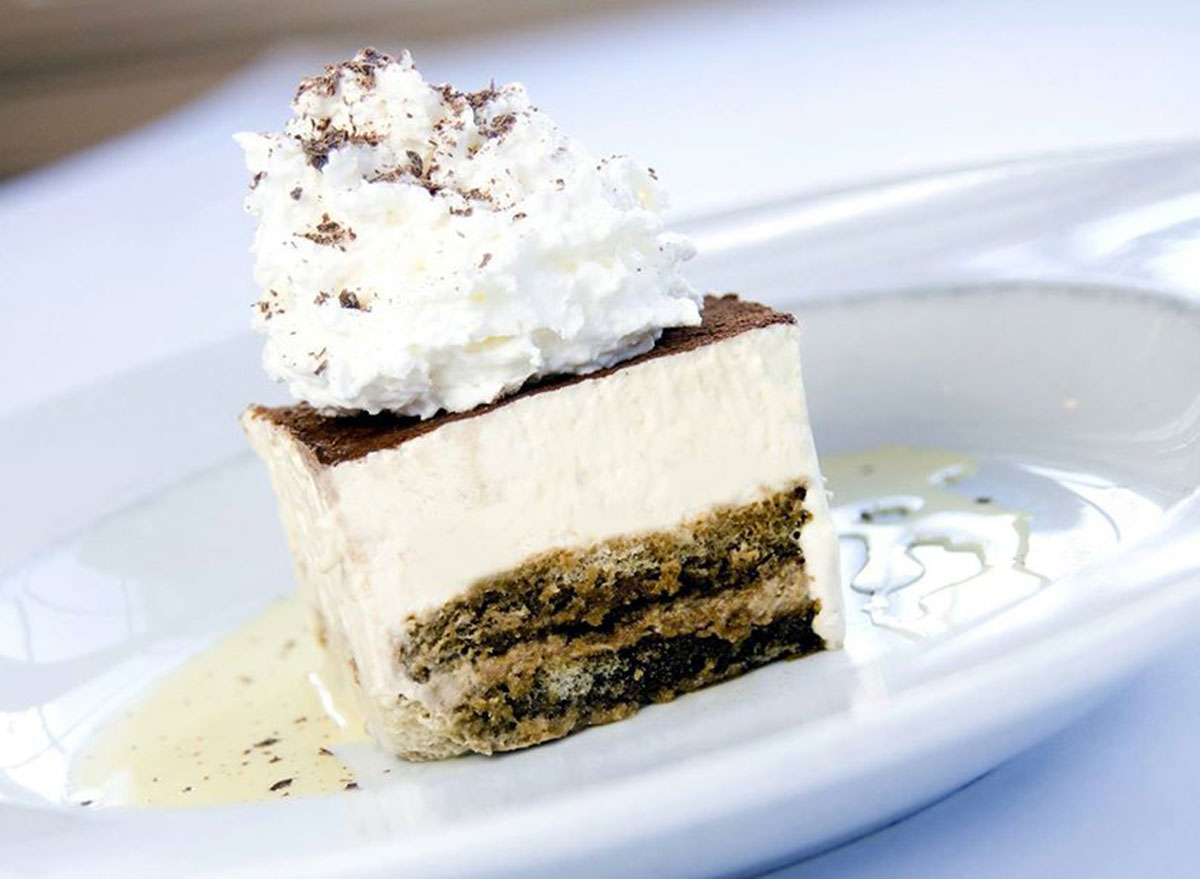 Before coronavirus, the parent company of Brio Tuscan Grille (and sister company Bravo Fresh Italian) had been on a downward spiral and closed 10 stores. Because of the coronavirus outbreak, the company further shuttered 71 of its 92 locations. This is sad news for fans of their legendary tiramisu, which has somewhat of a cult following, judging by the numerous shoutouts to the dessert in TripAdvisor and Yelp reviews. Fret not, you can get their recipe here.
Open-face sandwiches from Le Pain Quotidien
As part of their bankruptcy proceedings, Le Pain Quotidien sold all 98 of its American locations to a New York–based food brand Aurify. The new owner plans to reopen at least 35 locations, but there's still no word on the long-term future of the brand. If you find yourself with an LPQ-shaped hole in your lunch options, their unique toasts and tartines (aka open-face sandwiches) seem particularly difficult to replace. Avocado Toast, Roasted Tomato and Ricotta Toast, and Tuna Nicoise Tartine were some of the most popular casual lunch options at this chain.
IHOP may not be disappearing completely, but with permanent closures to 49 franchise locations across Virginia, North Carolina, South Carolina, and Tennessee, the beloved breakfast establishment is becoming more difficult to come by. And while eggs, bacon, and hash browns are all fine and dandy, as the name implies, the real star of the show at IHOP is the pancake. You may have to say goodbye to their consistently fluffy short and full stacks of original buttermilk pancakes, as well as all the crazy pancake dishes like Churro, Tres Leches, and Cheesecake pancakes.
Drinks from Dave & Buster's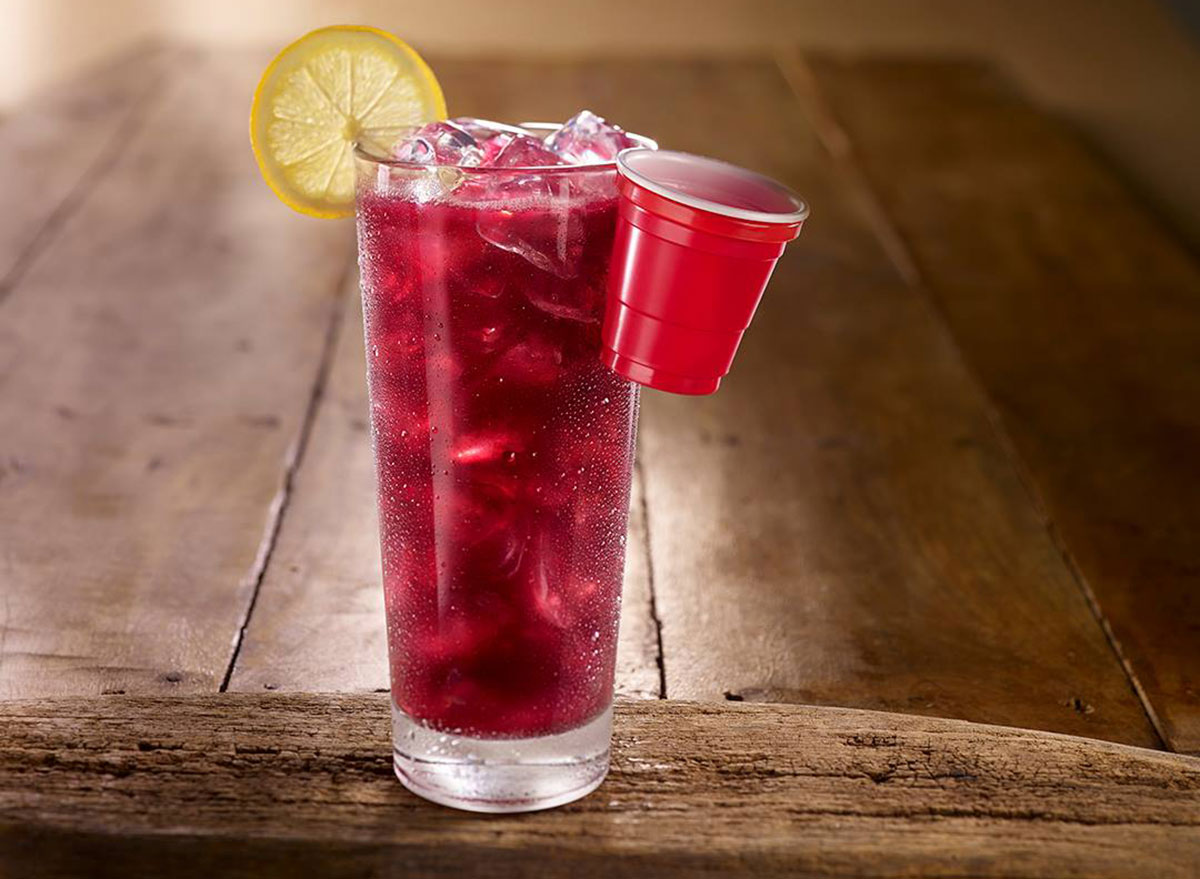 Backwoods Blueberry Lemonade (with a sidecar of Firefly Moonshine Strawberry), Strawberry Sangria, and Cherry Berry Mojito are just a few of the colorful drinks we'd miss dearly if we were to never set foot in a D&B's again. Unfortunately, with the way the company has been doing, this grim scenario may become a reality. The sports-bar-meets-an-arcade chain has closed all of their locations due to coronavirus, without a proper infrastructure in place for a takeout and delivery business. It remains to be seen how they fare during reopening.
Steakburgers from Steak 'n Shake
With a mounting debt even before the pandemic, the Indianapolis-based Steak 'n Shake has permanently closed 51 locations this spring. If you happen to live in an area affected by these closures, you may have to say goodbye to one of the best fast casual burgers in the industry, the Steakburger. One article ranking all the Steak 'n Shake menu items by deliciousness placed their Wisconsin Buttery Steakburger at the number one spot, calling it a "burger for special occasions".
The salad bar at Ruby Tuesday
Ruby Tuesday is quietly going away. Without much of an announcement, the restaurant has closed a whopping 147 locations this year, as the brand had been struggling to keep old customers and attract a new crowd even before the pandemic. What's worse, the one thing they're best known for—an all-you-can-eat salad bar—may not be coming back at all due to new reopening restrictions which don't bode well for buffet-style businesses. Without the backbone of their brand, who knows how much longer Ruby Tuesday will keep hanging on.6254a4d1642c605c54bf1cab17d50f1e
Mura Dominko
Mura is ETNT's Executive Editor, leading the coverage of America's favorite restaurant chains, grocery stores, and viral food moments.
Read more about Mura