25 Classic Foods from the '80s
Yes, this is the decade the Dairy Queen Blizzard was invented.
This post contains affiliate links. If you use these links to buy something, we may earn a commission.
The 1980s were a time of neon, big hair, punk rock, and lots of junk food. Even if you didn't live through it personally, you may have second-hand nostalgia thanks to shows like Stranger Things. From New Coke to Dairy Queen blizzards, the '80s brought us tons of delicious treats.
Here are 25 foods from the 1980s that'll make you long to return a much simpler decade. Some of them are still available today!
And for more, don't miss 6 Things You'll See at Costco This Year.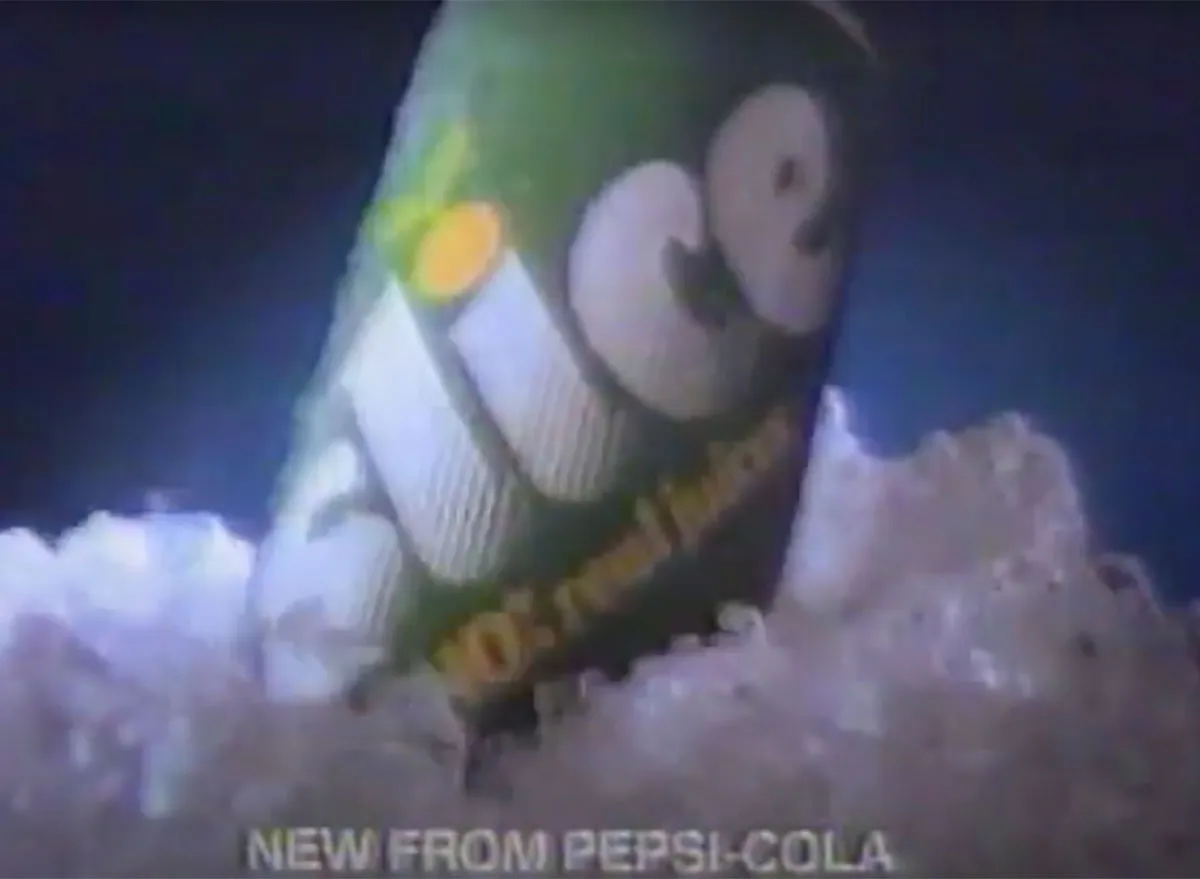 Once part of PepsiCo, Slice was a line of fruity sodas that survived until the late 2000s. Some of the more out-of-the-box flavors included apple, cherry cola, and fruit punch. No surprise here, but the sugar rush-inducing soda only contained 10 percent fruit juice.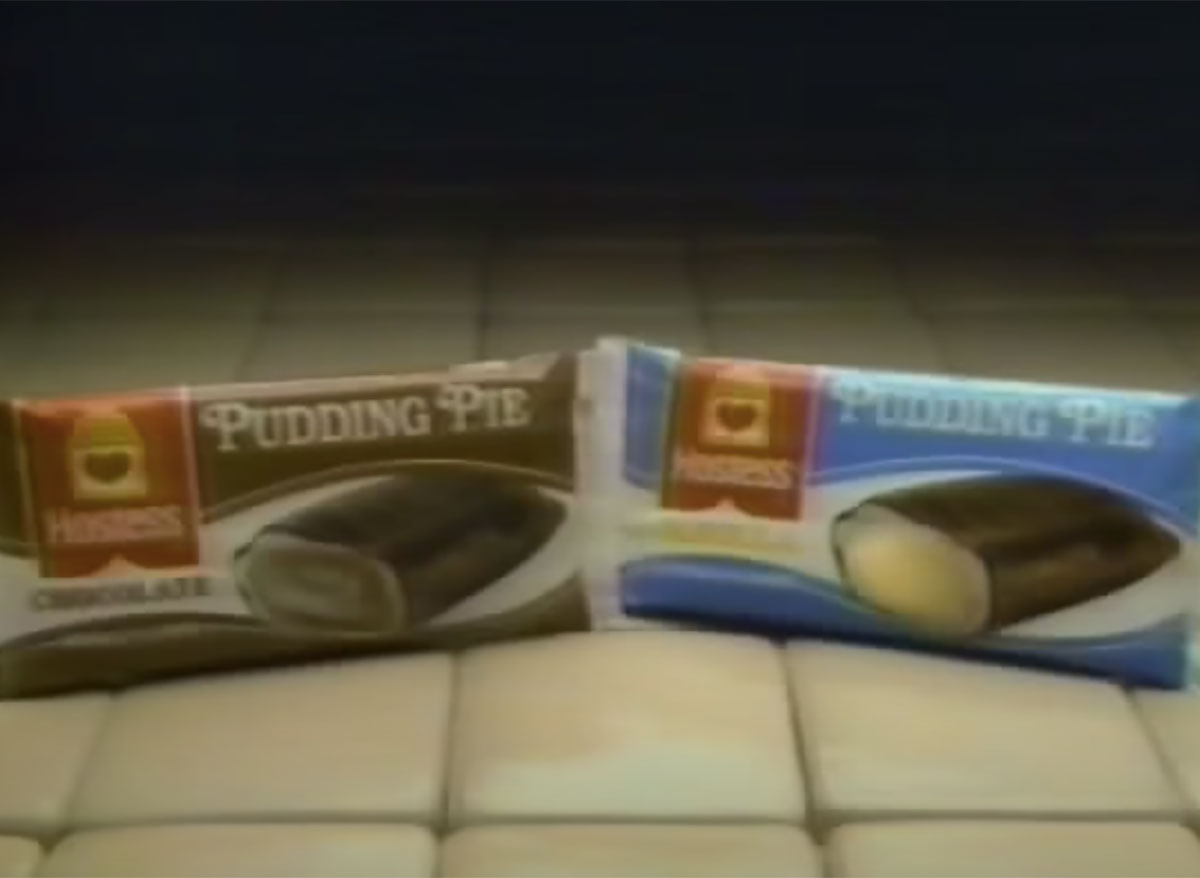 You may think of HoHos and Twinkies when you think about Hostess. But in the '80s, the brand's pudding pies were a crowd-pleaser. A chocolate-covered crust gave way to a creamy vanilla pudding filling; the treat was kind of like a Boston cream pie doughnut. If you want to see the pie in action, here's a commercial from 1986.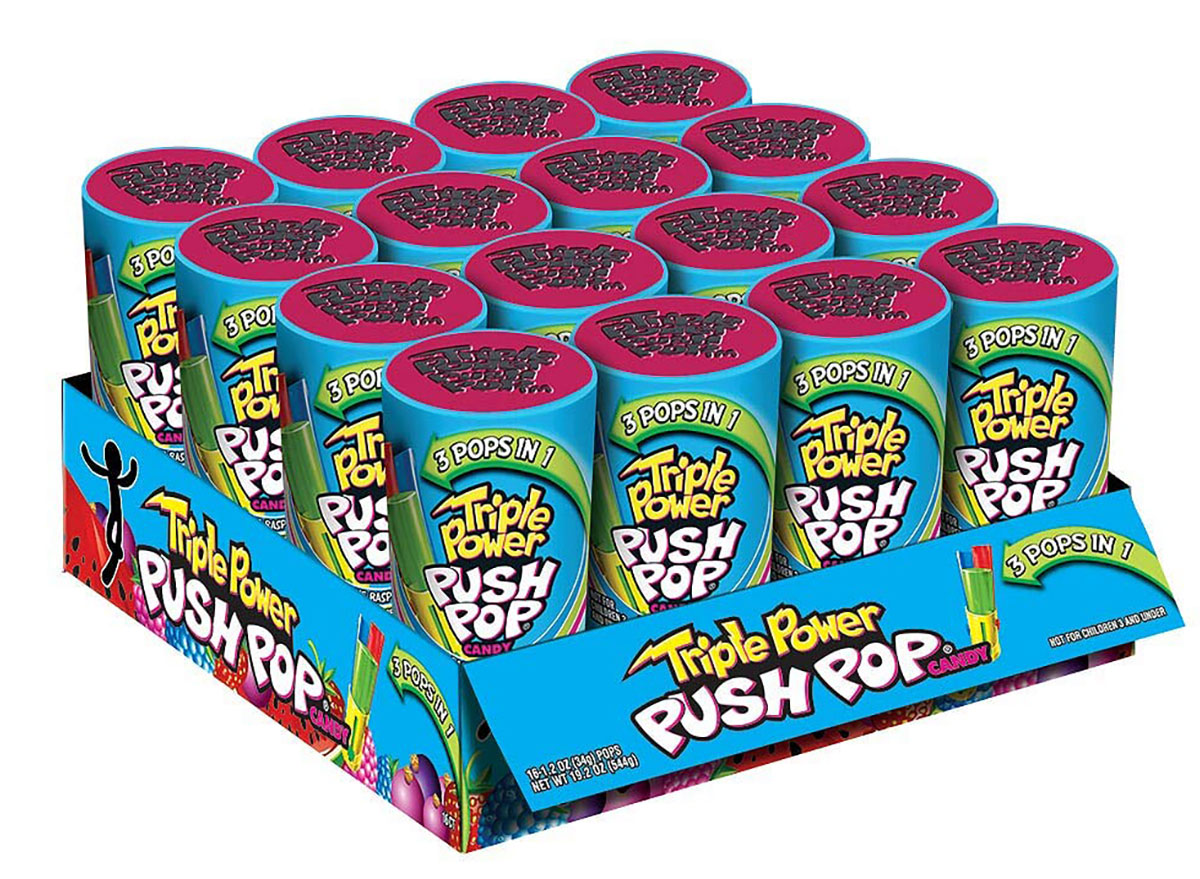 Although they looked like big glue sticks, Triple Power Push Pops were oversized lollipops, with three flavors in each cylinder. The best part was being able to save the lollipop for later in its cylindrical tube.
In the '80s, drinking Dr. Pepper soda wasn't enough—one must also have chewed it. The gum had a liquid filling and emulated Dr. Pepper's fruity, slightly spiced flavor. It's discontinued now, but if you're lucky, you can snag a vintage pack for less than $30.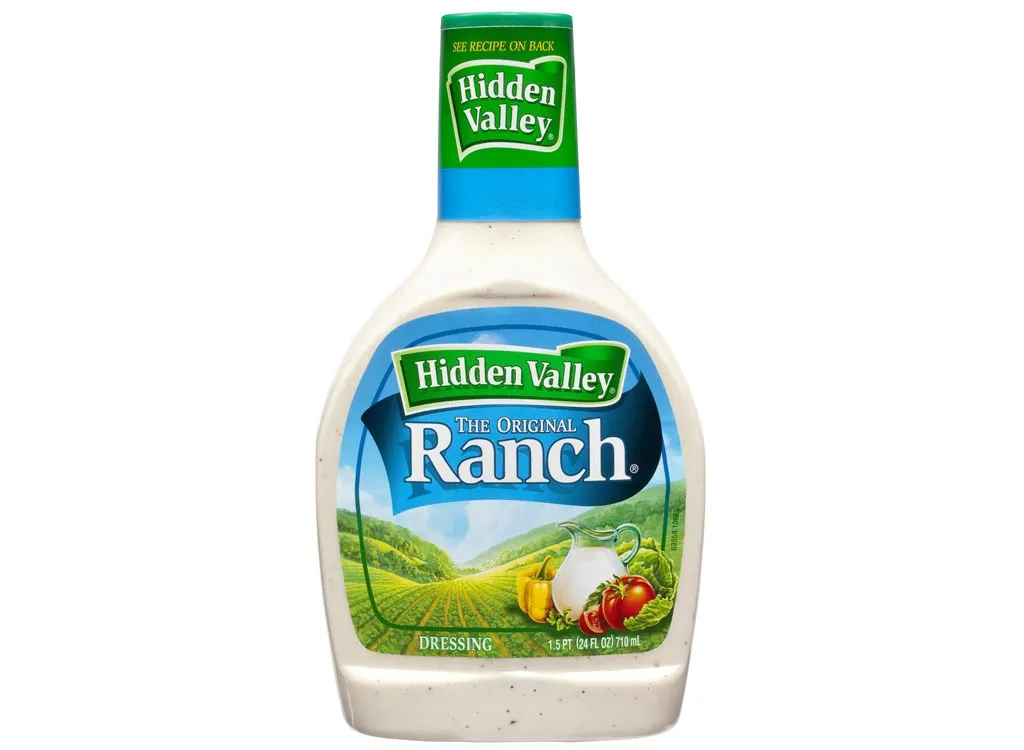 Hidden Valley Ranch's dressing was created in the 1950s, but it took off in the 1980s. According to That '80s Blog, it wasn't until 1983 when a shelf-stable recipe was developed and the familiar dressing bottle we know and love (or hate) was born. Suddenly, ranch was being used everywhere, from dousing iceberg lettuce to coating chicken to serving as a pizza dipping sauce.
Original New York Seltzer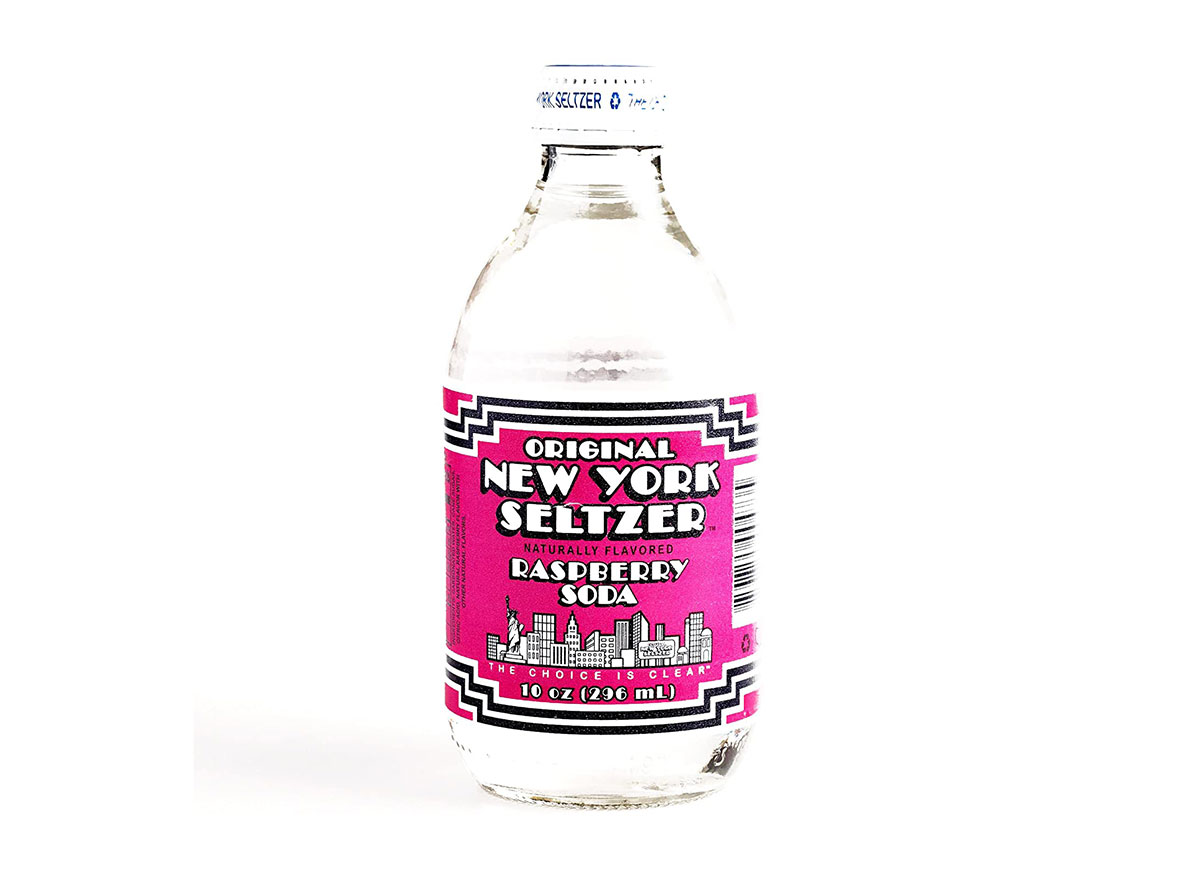 Before La Croix had its moment, the sparkling water spotlight shone on Original New York Seltzer, which debuted in 1981. (La Croix had been invented, but, it wasn't nearly as known yet.) Original New York was known for its mini glass bottles and colorless carbonated water, which came in flavors like root beer, vanilla, and raspberry. It was eventually discontinued, but it was brought back in 2015. You can buy some on Amazon today.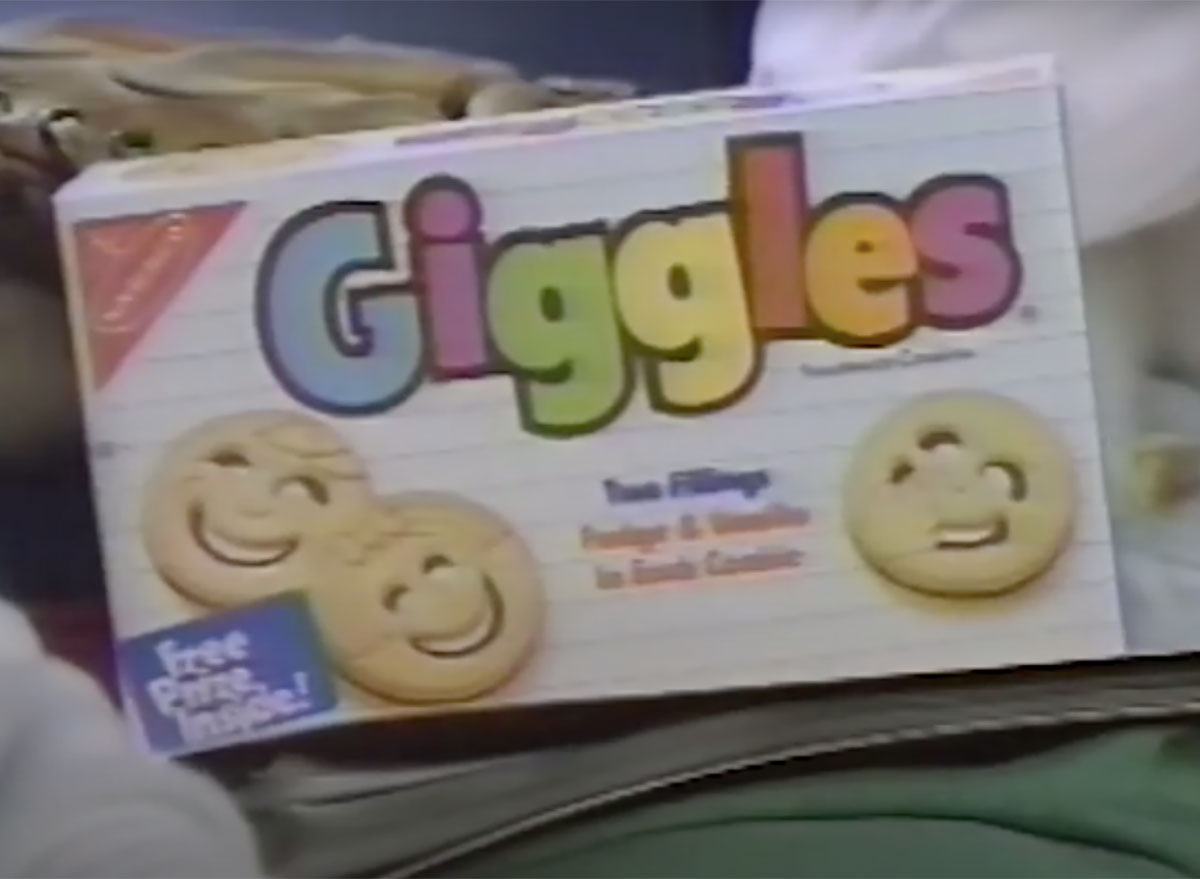 Giggles Cookies were kind of like Oreos (and even made by the same parent company, Nabisco), but with terrifying faces on them. Inside the sandwiched cookies were both fudge and vanilla cream fillings.
Even for '90s kids, these radioactive-colored bottles with a twist cap are iconic. You had to squeeze the bottle to extract the fruit-flavored juice. Flavors in the lineup included Chucklin' Cherry, Berry B. Wild, and Grumpy Grape. They reappeared for a bit in 2006 but were gone again quickly after.
Keebler Fudge Magic Middles
Those tree-dwelling Keebler Elves once graced our shelves with their Fudge Magic Middle cookies. The circular cookie was made of shortbread, and the inside featured a soft, fudgy chocolate filling. Although they were discontinued, their legend lives on, thanks to a Facebook page demanding their return.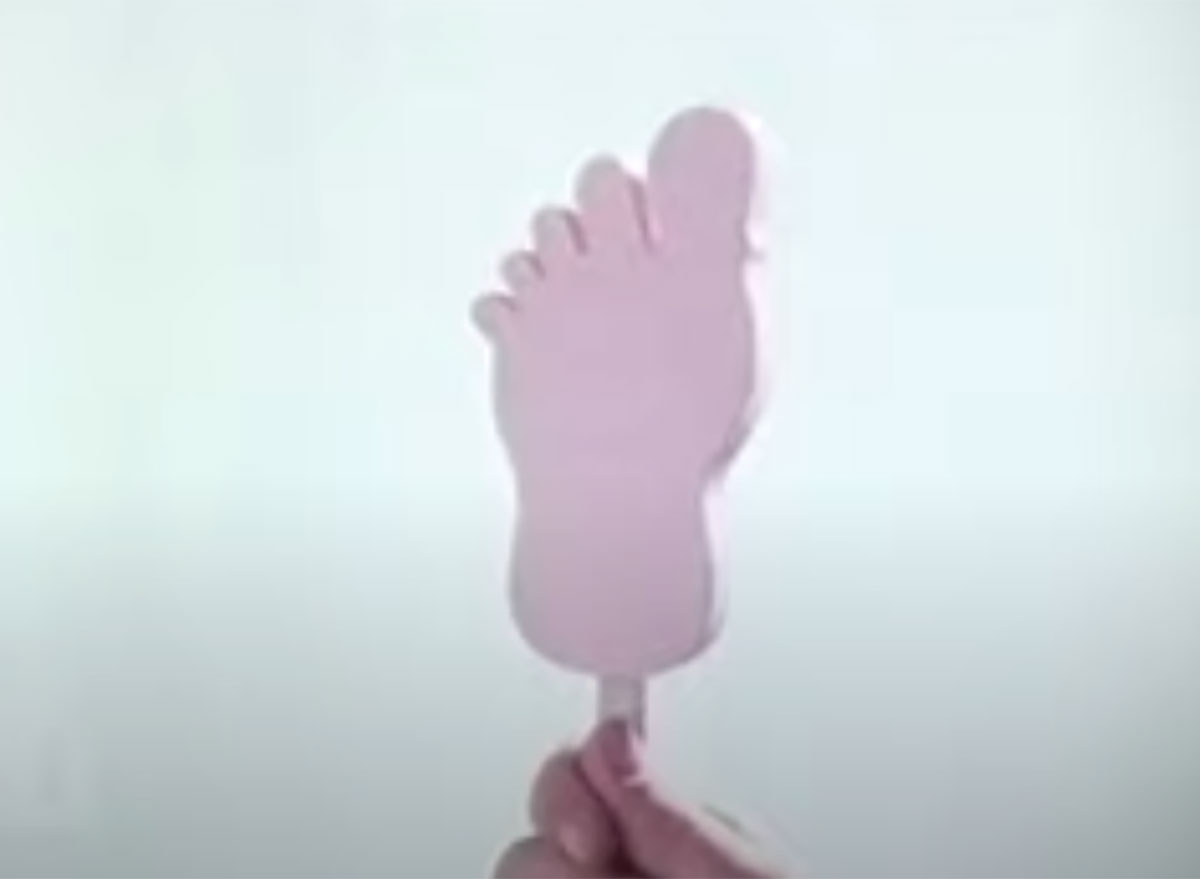 If you want proof that the '80s were weird, look no further than the British Funny Feet ice cream. The composition was strange—strawberry-flavored ice cream in the shape of a foot stuck on a Popsicle stick—but the ice cream was delightful. They disappeared in the 1990s but made a comeback in 2013.
Smurf Berry Crunch Cereal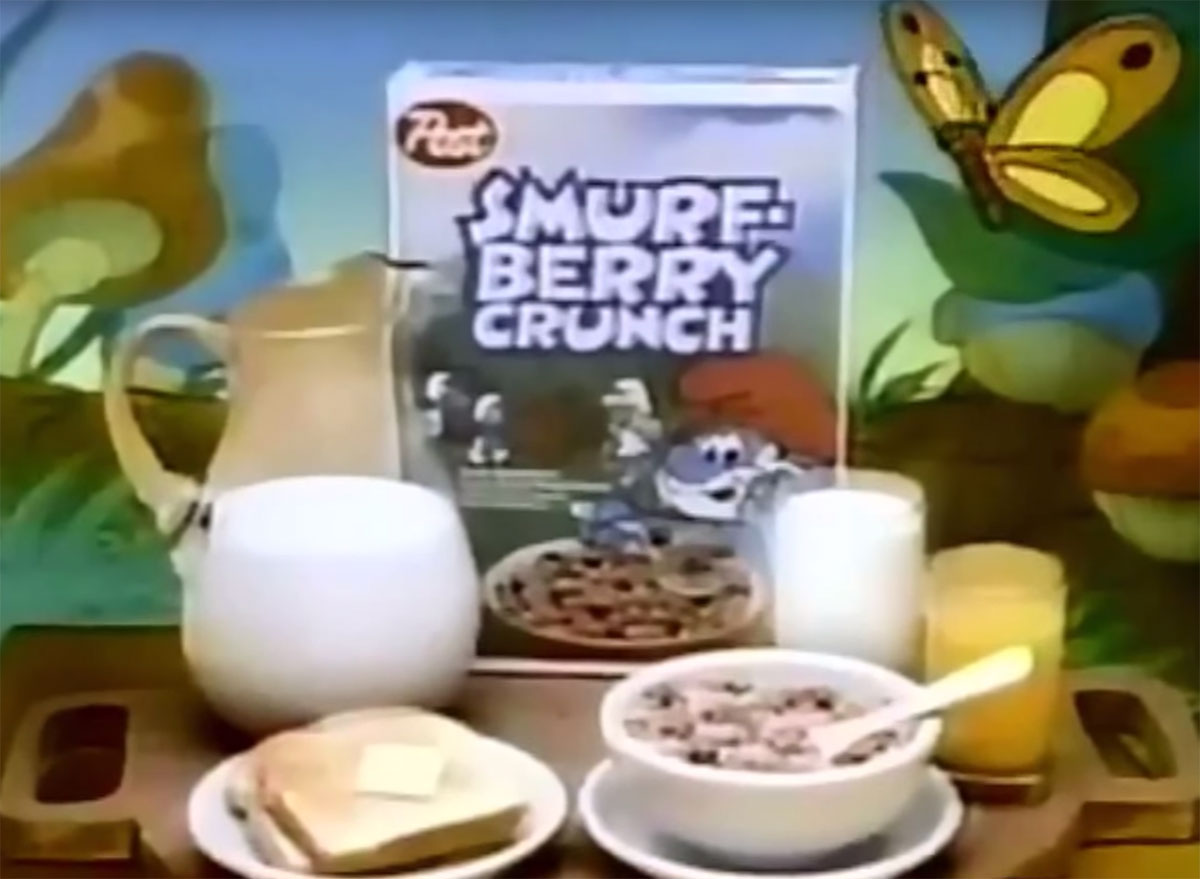 The animated series The Smurfs ran from 1981 to 1989, and during that period, the characters were honored with their own branded cereal by Post. Smurf Berry Crunch wasn't blue, but a mixture of red and purple. Eventually, it was replaced by Smurf Magic Berries, which had star-shaped marshmallows in it.
Hailing from Ireland, Fat Frog ice cream was another frozen treat of the time. It was shaped like a frog and had gumball eyes. Appetizing!
Mmm… chicken-flavored crackers, for when you want chicken without any of the protein. They were even shaped like drumsticks!
It's too bad Instagram wasn't around at the same time as Care Bears Waffles. With their rainbow specks of berries, these breakfast treats would have been a hit. Sadly, they've been relegated to our memories and this vintage ad that insists the waffles are "a bear hug in every bite!"
Pepperidge Farm Star Wars Cookies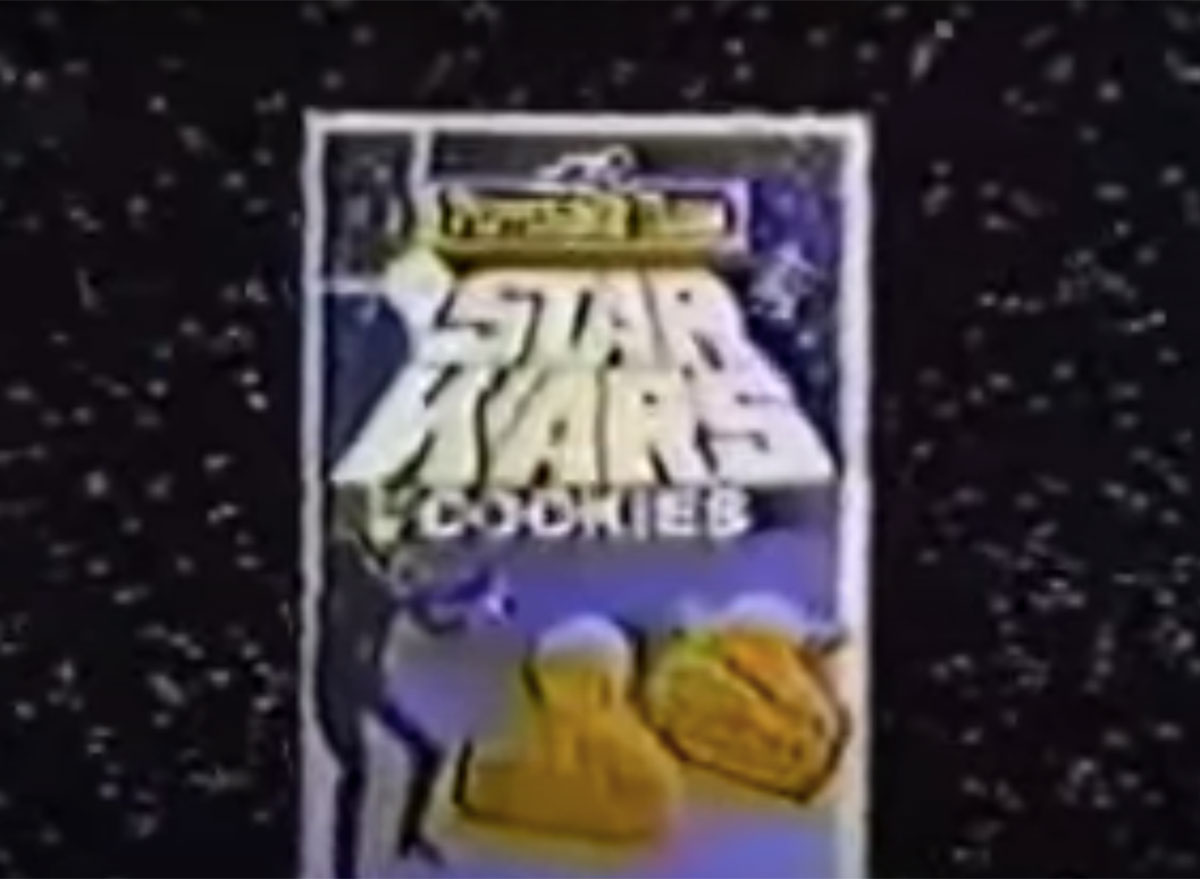 Star Wars has had a ton of merchandise throughout the years. Possibly the most delicious of the bunch, though, were the Pepperidge Farm cookies that paid homage to the sci-fi favorite. There were three different flavors released in 1983: peanut butter, vanilla, and chocolate. Each box contained cookies shaped like beloved characters from the movies—even Jabba the Hut made an appearance.
Wondering what everyone else is eating? Don't miss The 25 Most Popular Snack Brands in America.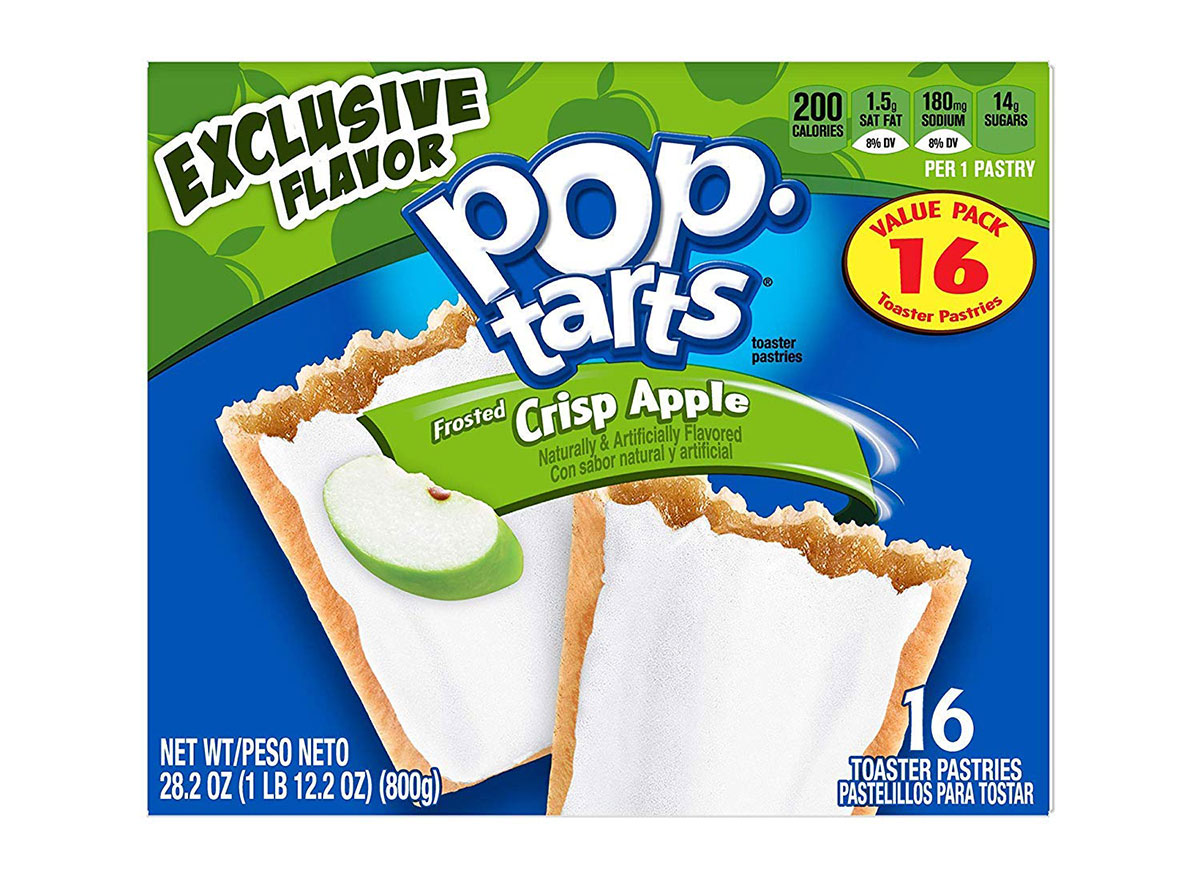 You can still find Pop-Tarts in myriad flavors on the grocery shelves, but you won't find Dutch Apple. The flavor was launched in the '70s but was one of the official Pop-Tart flavors of the 1984 U.S. Olympic Team. We're not saying eating Pop-Tarts will help you win an Olympic medal, but the team did go on to win eight of them in Sarajevo, so you decide.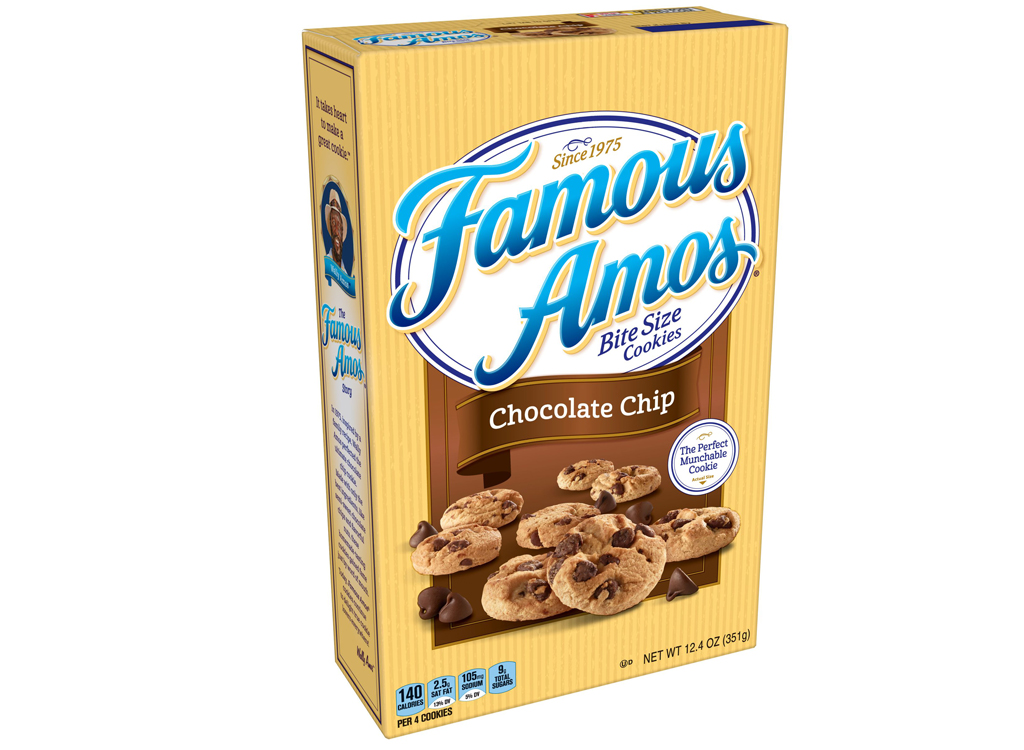 After working as a talent scout for the William Morris agency, Wally Amos turned his aunt's chocolate chip cookie recipe into the crispy, chocolatey treats we know and love today. He created the brand in 1975, but it wasn't until the '80s that it took off. He no longer owns his namesake cookies, but fortunately for us, they're still on grocery store shelves.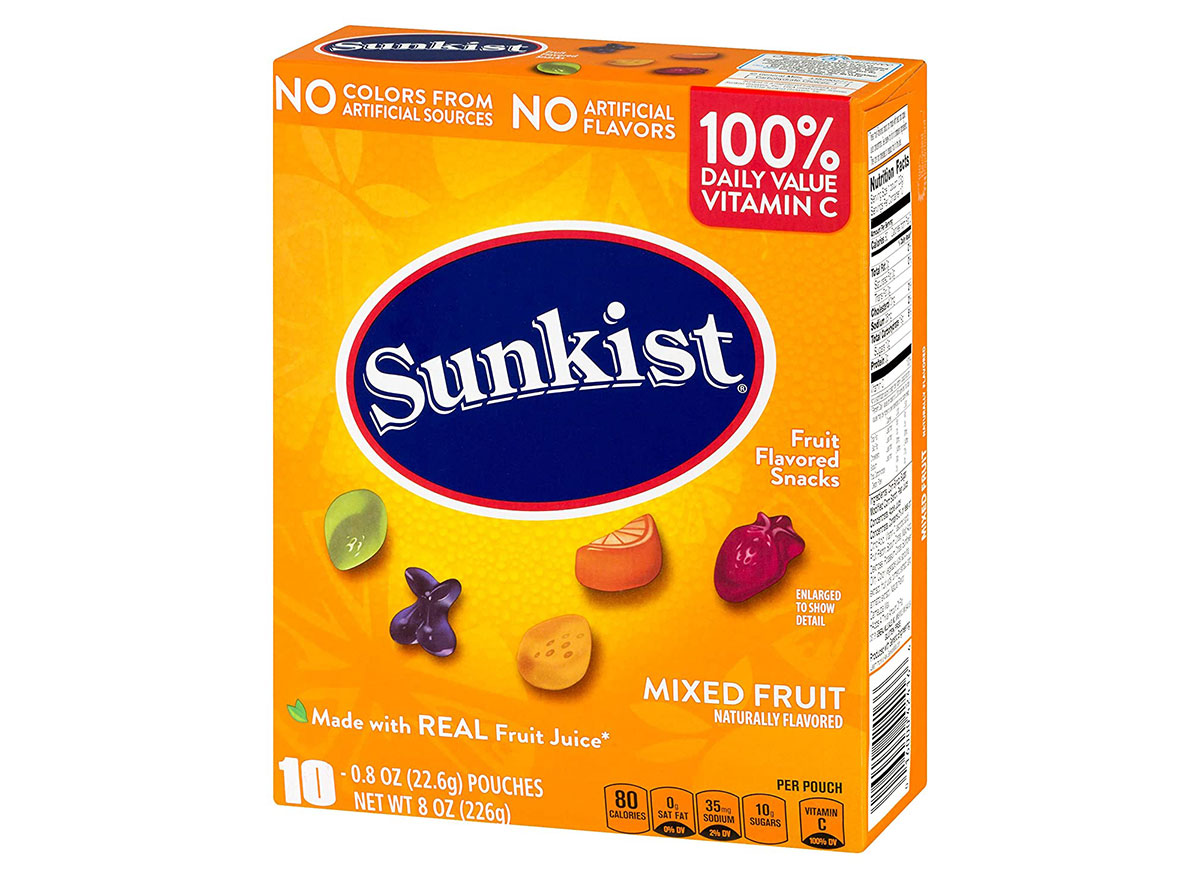 What's better than real fruit? Fun Fruits. Which were small, gummy, and grew on Fun Fruit trees, obviously. They aren't called Fun Fruits anymore, but you can still get Sunkist fruit snacks today.
Jeno's Pizza Rolls were developed in the late 1960s, but in the 1980s, the brand was sold to Pillsbury. It was rebranded as Totino's Pizza Rolls, which is the brand we all know and love today.
Burger King French Toast Sticks
Until the mid-1980s, Burger King's breakfast menu was almost the same as McDonald's. Then the company revamped it by adding French Toast Sticks, a tasty treat that was easy to eat on the go.
And if you want to get nostalgic, check out these 19 Old Happy Meal Toys That'll Bring You Back to Your Childhood.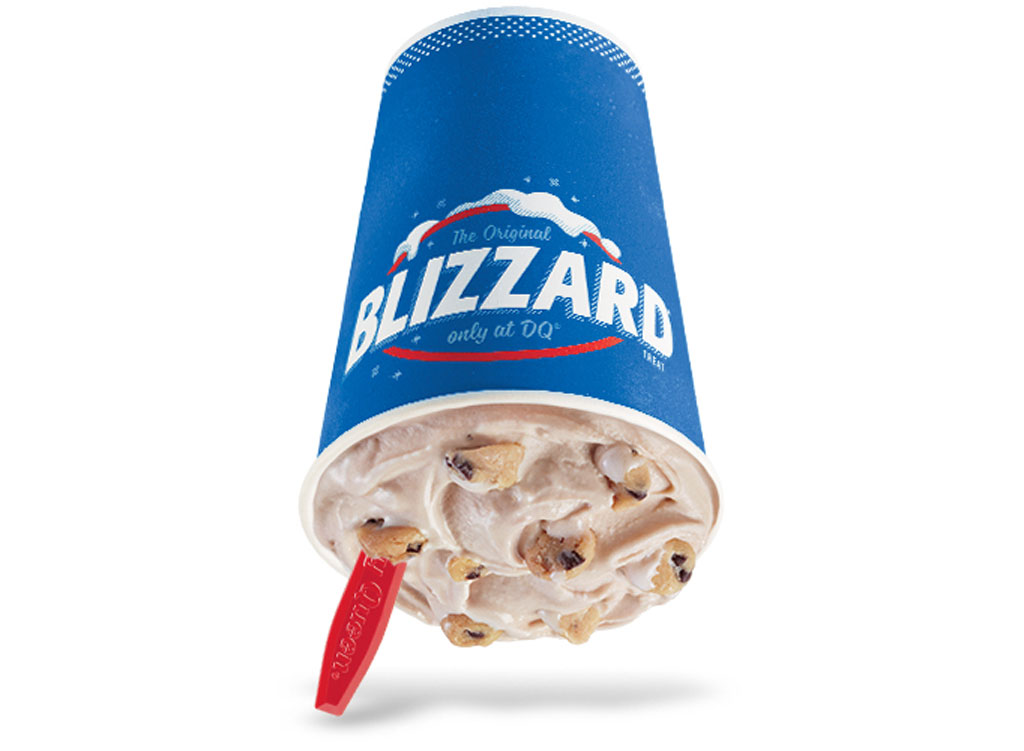 6254a4d1642c605c54bf1cab17d50f1e
Although Dairy Queen had been around a long time, it wasn't until 1985 that the now-iconic Blizzard was introduced. A thick milkshake with candy mix-ins, the treat is so thick that DQ employees will turn it upside down to show you how thick it is.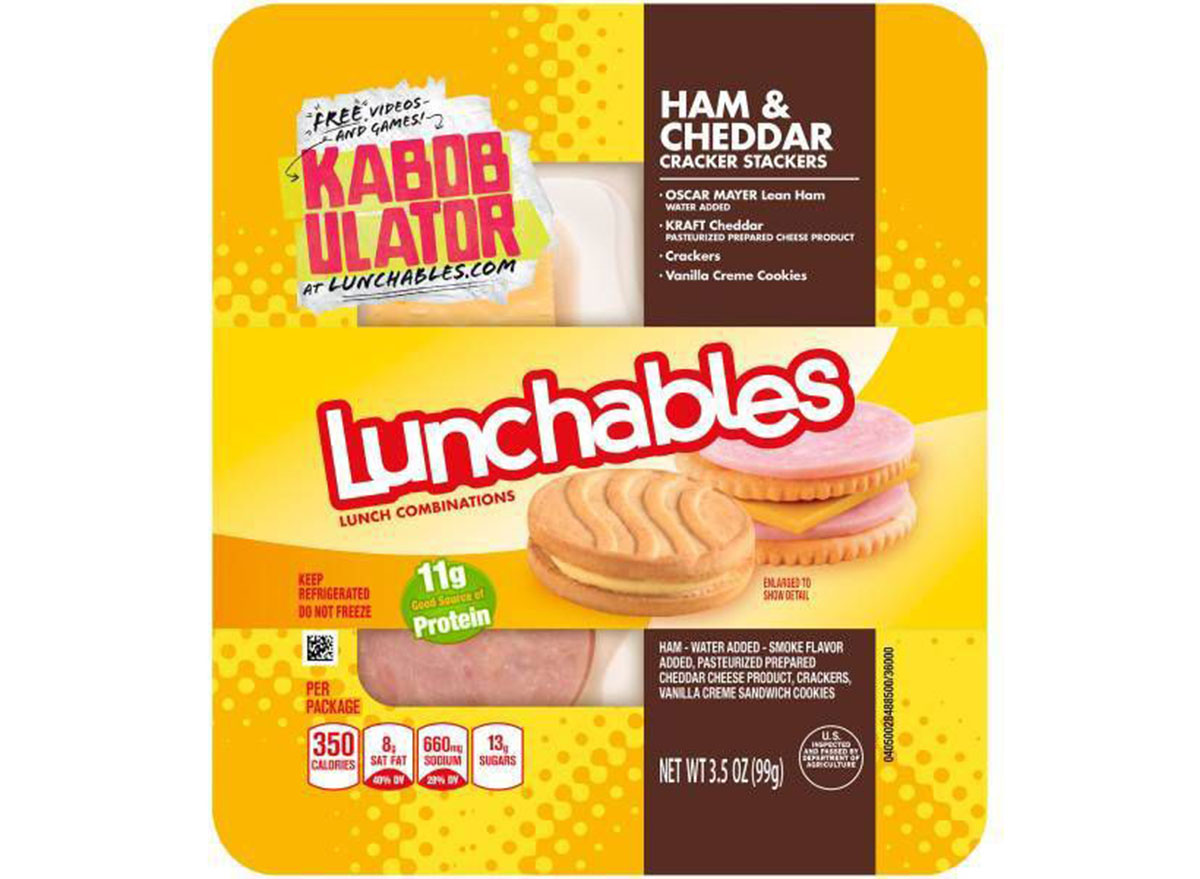 You might think of Lunchables more as '90s treats, but they came out in 1989. Sorry to the '80s kids who preceded them and missed out on these fun, processed meal kits.
Remember the frozen yogurt boom of the early 2000s? Well before that, there was TCBY. Frozen yogurt was the must-have treat, especially once The Country's Best Yogurt (TCBY) went national in the '80s.
A sub-brand of Stouffer's, Lean Cuisine launched in 1981 as a lighter alternative to the classic frozen meals. Although it had a strong emphasis on dieting in the '80s, today the brand has shifted more towards "wellness."
Doritos, the messy tortilla chips with intense flavors, came out in the mid-1960s, but in 1986 the brand released Cool Ranch. And life hasn't been the same since.
While you might never get your hands on some of these snacks again, the good news is that many of them are still in stores. And if you're suddenly craving a Blizzard, we don't blame you.
And for more, check out these 108 most popular sodas ranked by how toxic they are.
Lia Picard
Lia Picard lives in Atlanta where she writes about all things lifestyle.
Read more about Lia