19 Classic McDonald's Happy Meal Toys You Forgot About
The chicken nuggets and fries are great, but the best part of Mickey D's as a kid is the Happy Meal toy.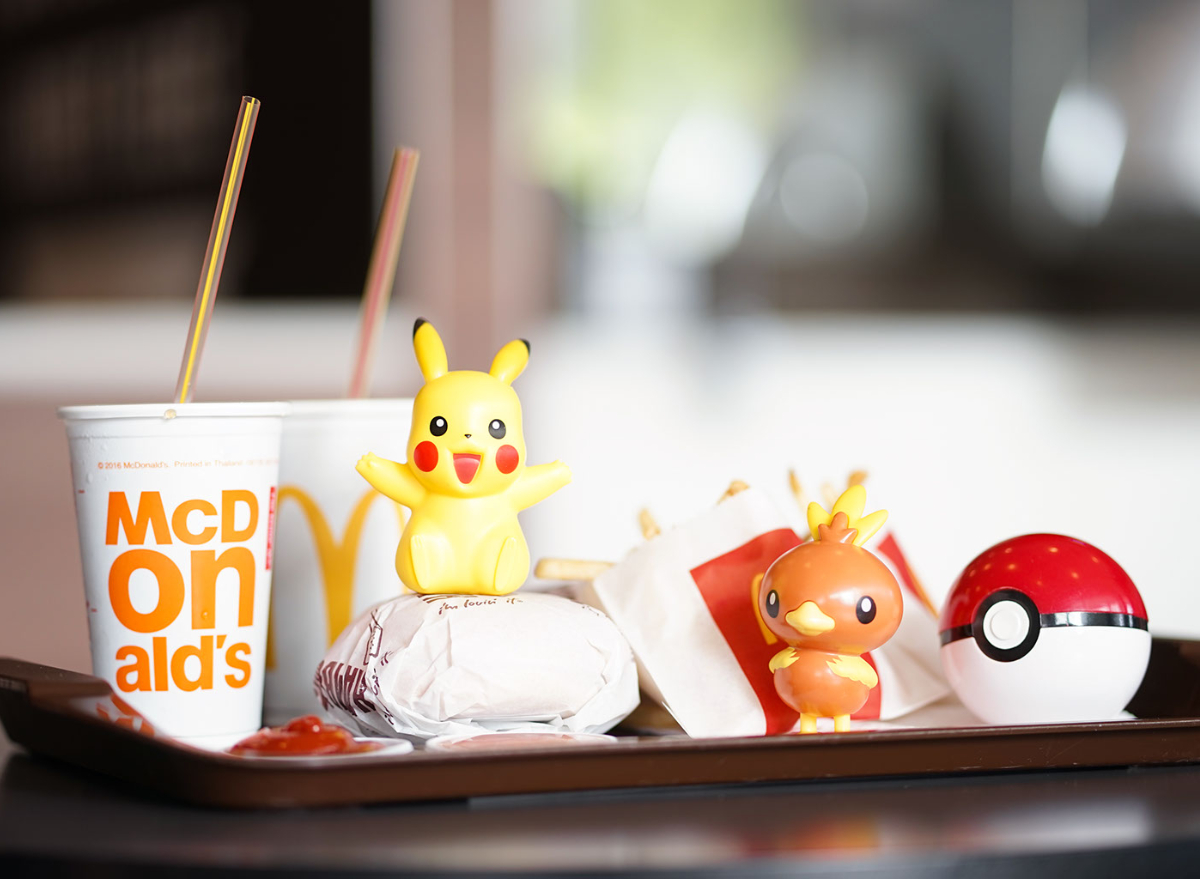 Since McDonald's introduced the Happy Meal in 1979, it has captivated millions of children's hearts (and tummies). What could make a kid smile wider than a fun carton box filled with a cheeseburger, French fries, a cookie, a drink, and one of the signature free Happy Meal toys?
Today's Happy Meal toys are a far cry from the ones you might have gotten when you were growing up. The chain has moved on from Ronald McDonald dolls to toys like Barbies and Hot Wheels cars.
While other fast-food chains like Sonic, Chick-fil-A, and Burger King have included toys in their kid's meals, the Happy Meal has a special place in every American child's knickknack collection. Some have even become popular antique collector's items. From Berenstain Bears to Beanie Babies, here's a jog down the golden arches' memory lane of the most popular vintage Happy Meal toys.
And for more, don't miss these 15 Classic American Desserts That Deserve a Comeback.
Happy Meal Toys from the '70s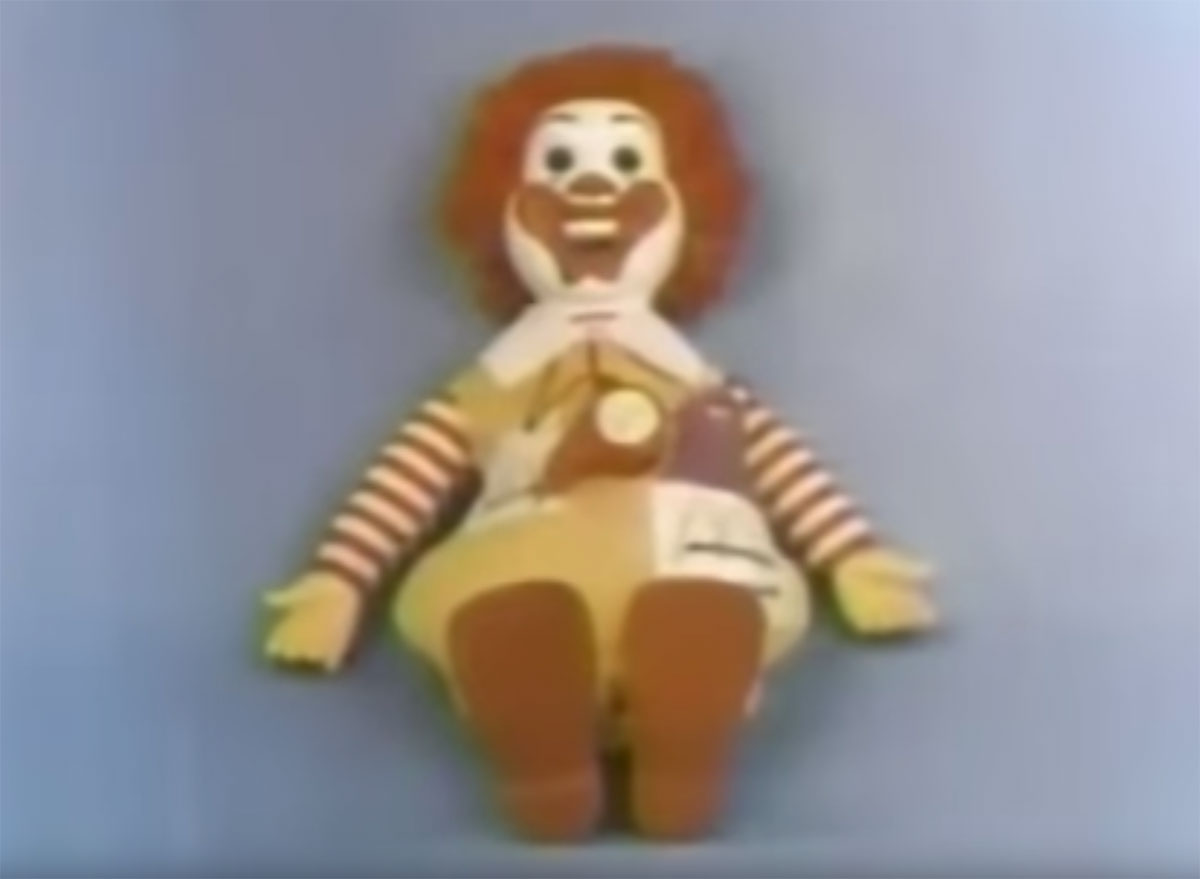 Through a modern lens, this Ronald McDonald doll commercial might be the stuff of nightmares. But when this toy was released in the '70s, it was a must-have. In fact, it was so popular that it became a Happy Meal toy in the '80s, according to MeTV.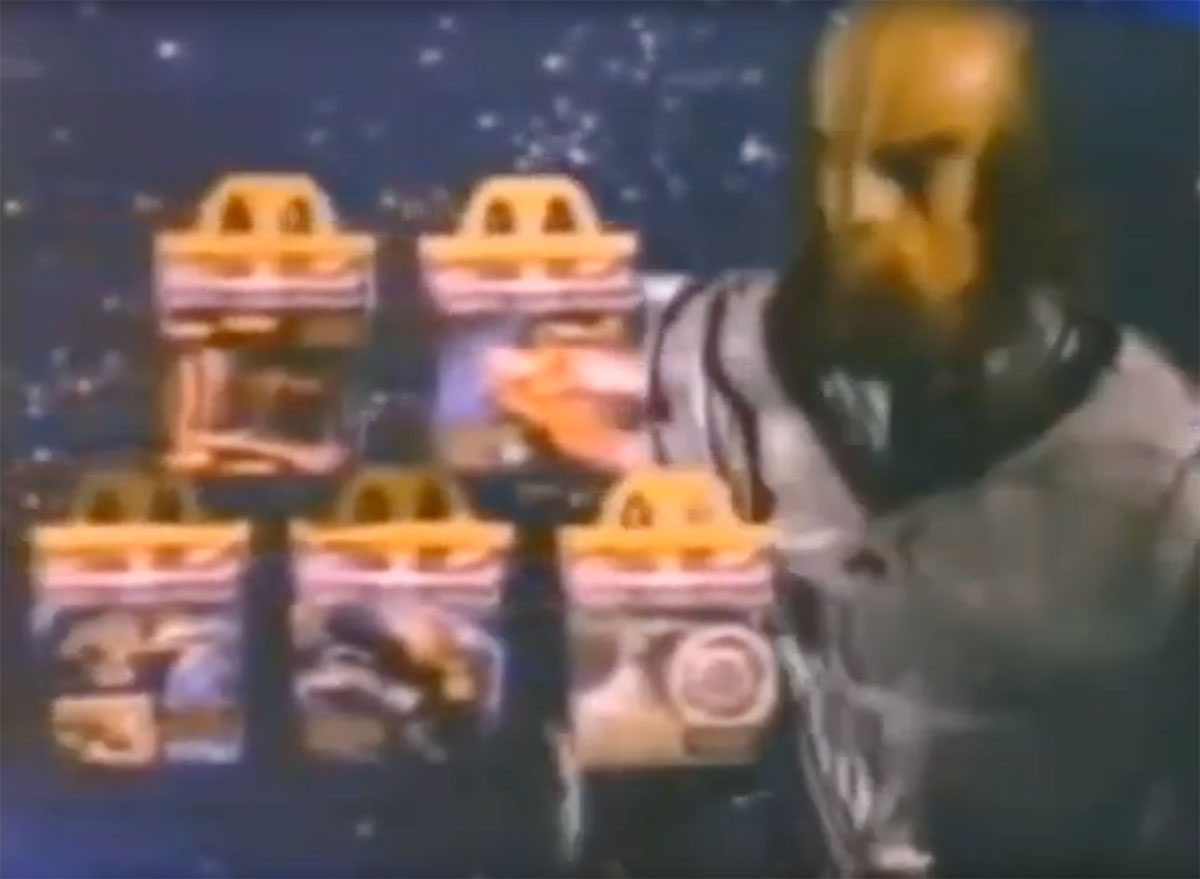 This promotion was more than just the Happy Meal toys—even the boxes were rebranded in partnership with Star Trek: The Motion Picture in 1979. The Star Trek Happy Meal toys included games, comics, and plastic rings.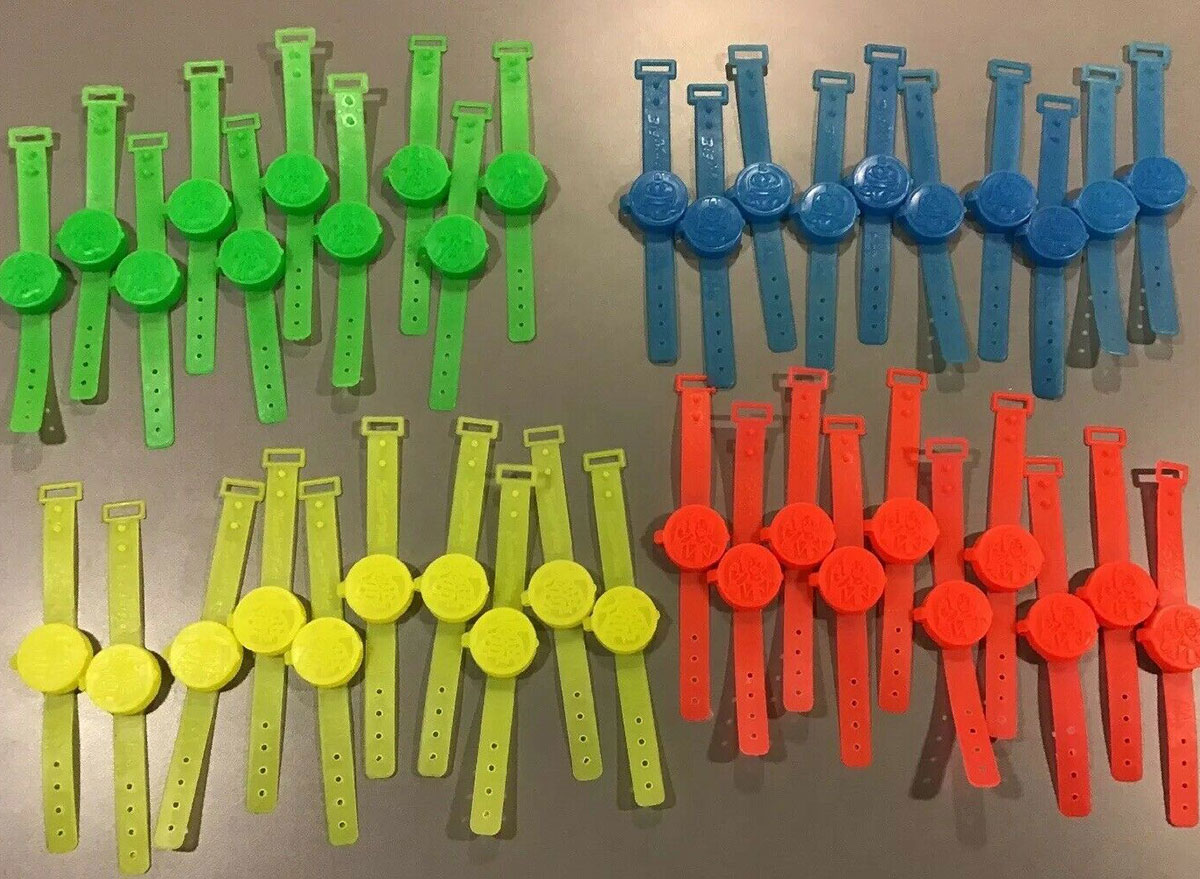 These plastic bands look like watches, but they're really compartments to hold loose change. You can still shop them on eBay, though their "wallet" functionality is questionable.6254a4d1642c605c54bf1cab17d50f1e
And for more throwbacks, don't miss these 30 McDonald's Facts All '80s Kids Remember.
Some of the earliest Happy Meal toys included Diener Keshi figures shaped like race cars, animals, and more. There are plenty of options available on eBay if you're really feeling nostalgic.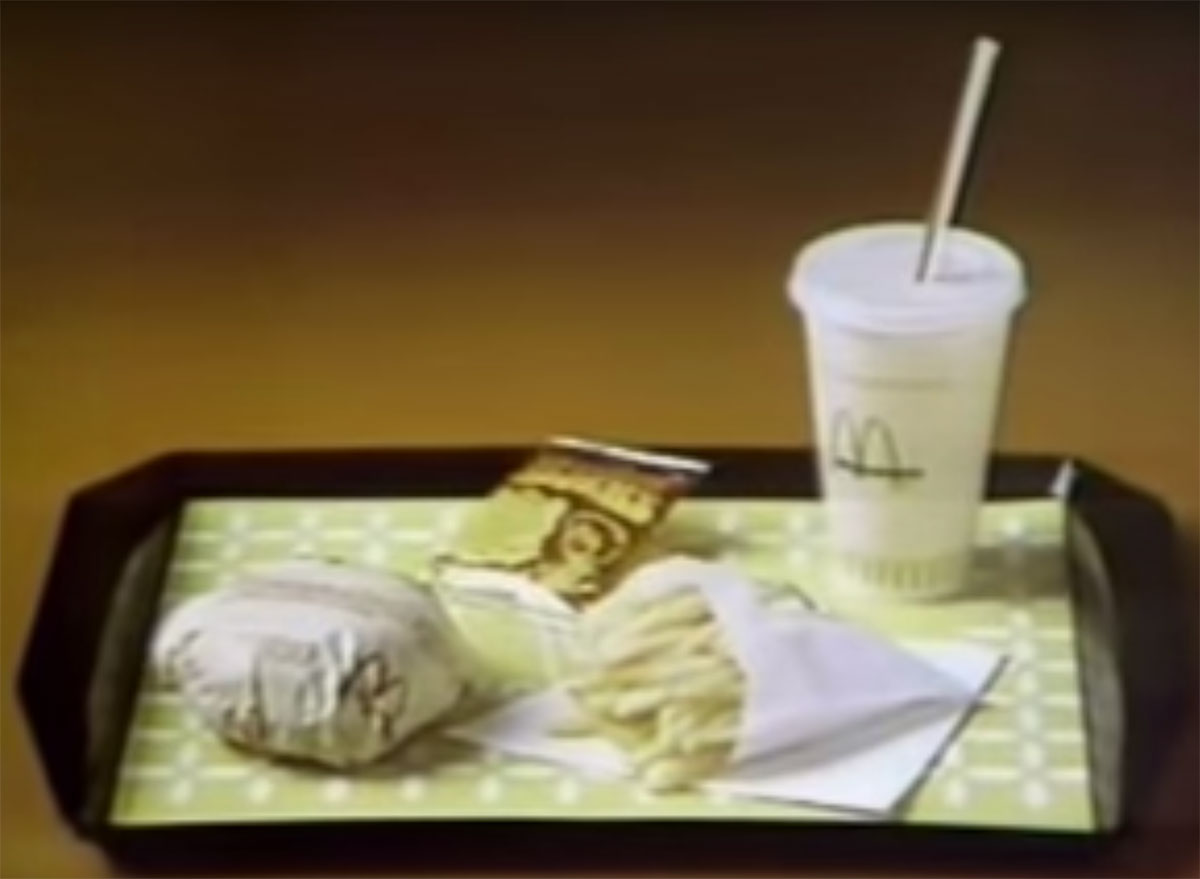 OK, this isn't technically a toy. But when the Happy Meal was first introduced in 1979, it came with a bag of mini cookies. Today's Happy Meals don't include a dessert, but you can always add a McFlurry or cookie onto your order.
Feeling nostalgic? Here's What McDonald's Served When You Were Born.
Happy Meal Toys from the '80s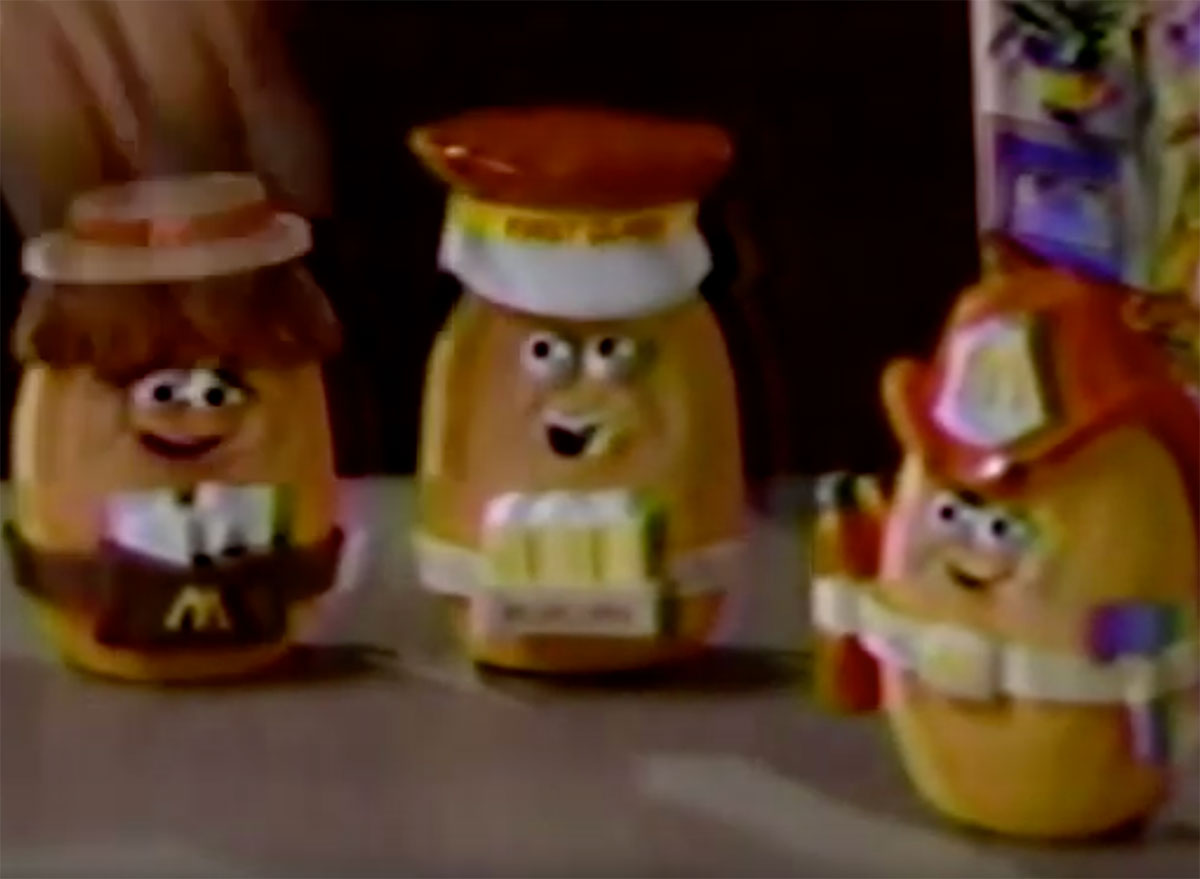 Various iterations of McNugget Buddies have been offered at McDonald's over the years, but they first came around in the '80s. In addition to the commercials about the Happy Meal toys, there were also McNugget Buddies mini-episodes, like this one where the McNuggets were detectives.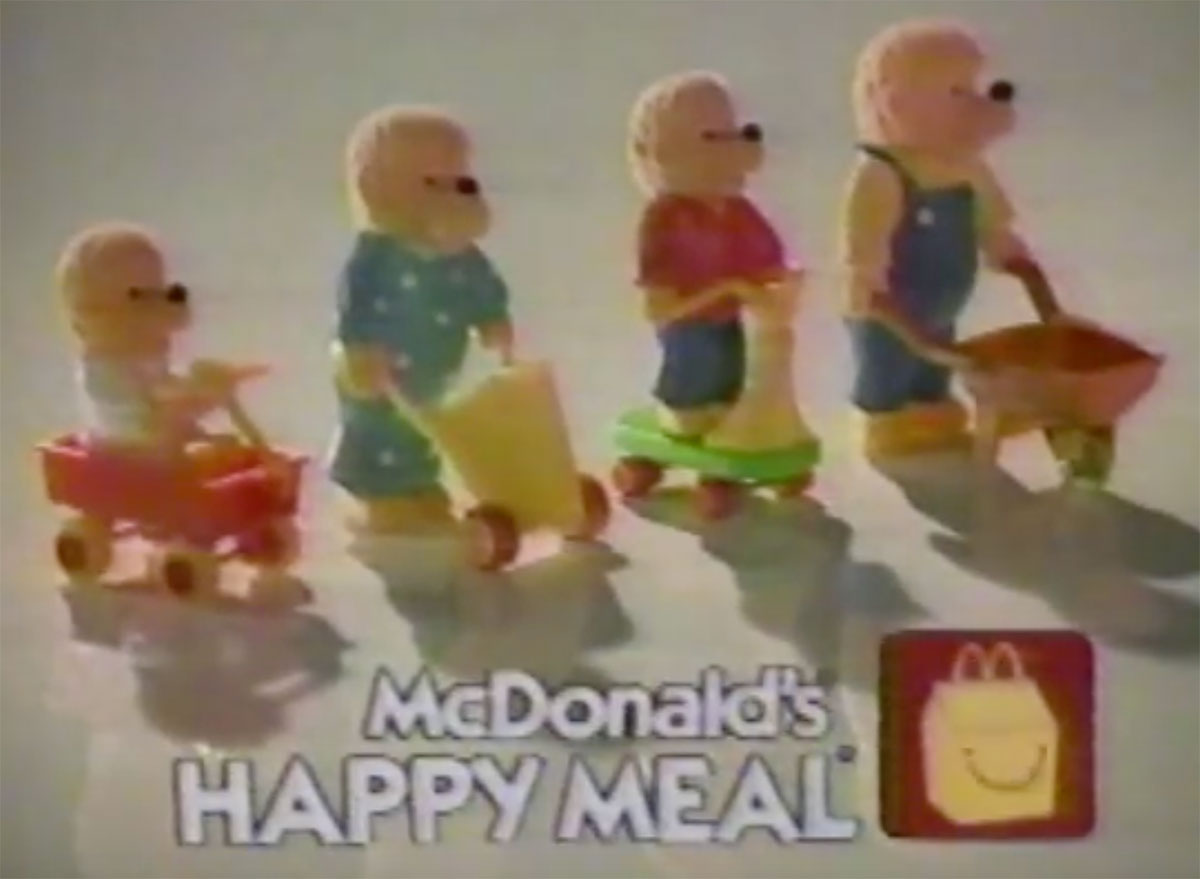 In 1986, McDonald's offered Happy Meal toys based on the iconic children's book series. (And yes, it really was spelled Berenstain and not Berenstein.)
Chip 'n Dale Rescue Rangers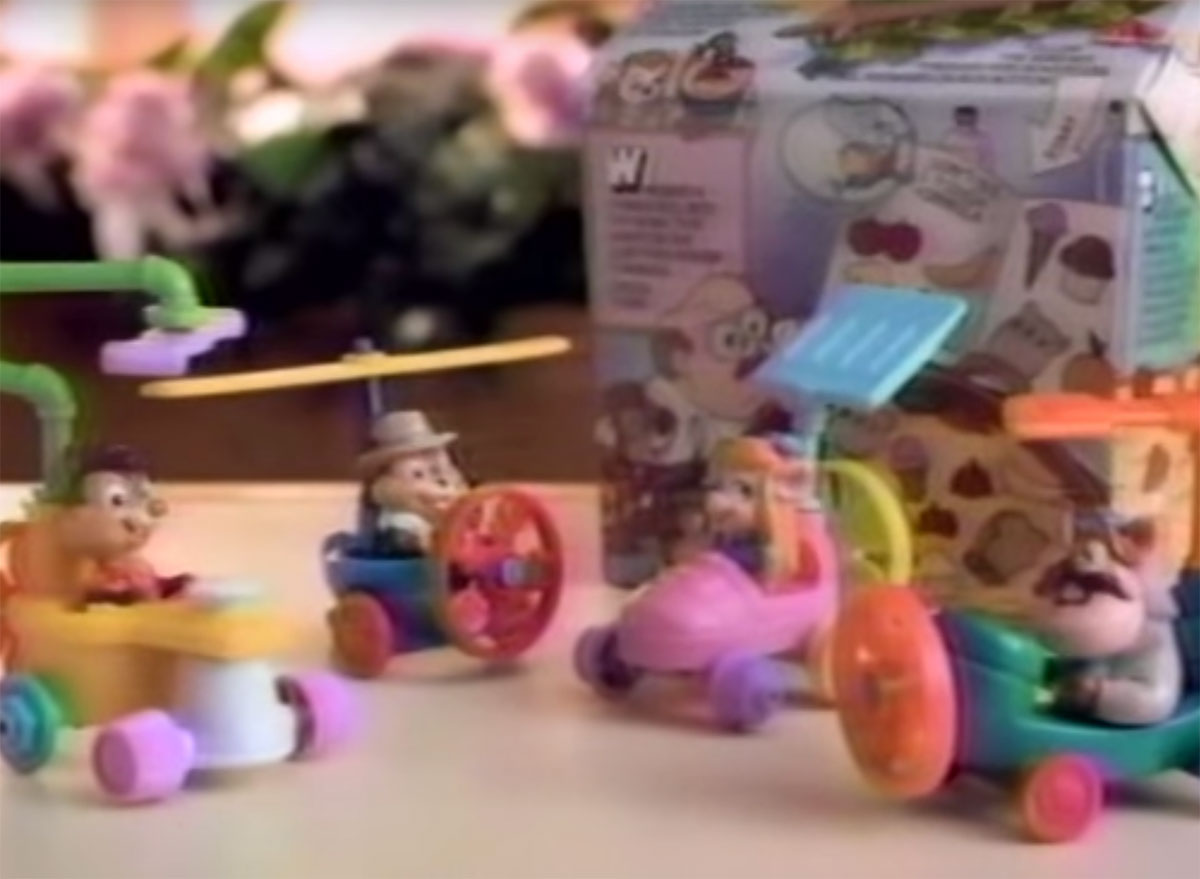 The Disney chipmunks got the Happy Meal treatment in 1989. But we don't blame you if you think the catchy Chip 'n Dale: Rescue Rangers theme song is more memorable than the plastic toys.
Could these toys be any cuter? Baby Kermit, Gonzo, Fozzie Bear, and Miss Piggy all came to play in this Happy Meal set. The best part was that you could switch the different figurines to ride each others' vehicles, too.
Mickey's Birthdayland Racers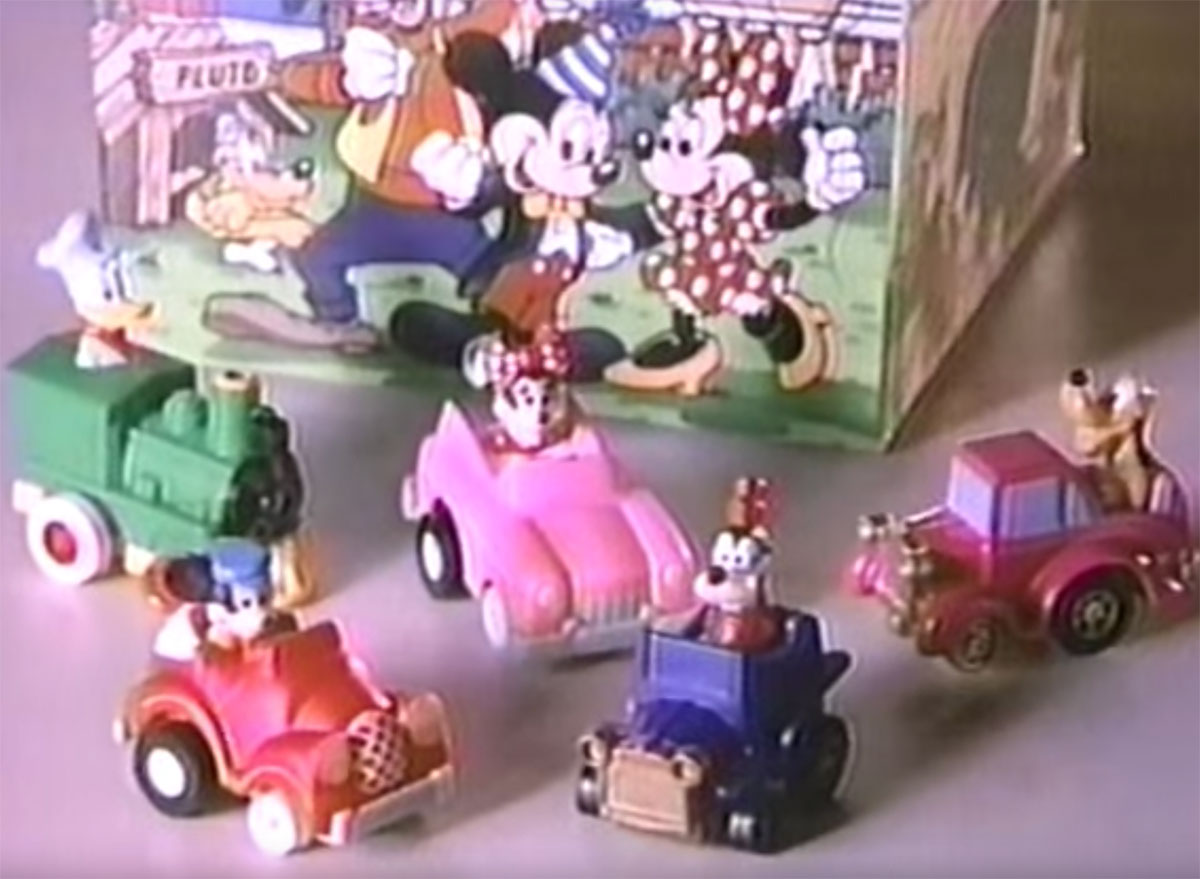 In honor of Mickey Mouse's birthday, these Disney-themed racecars featured the "fab five": Mickey, Minnie, Donald, Goofy, and Pluto. There were special Happy Meal boxes decorated with the cartoon characters, too.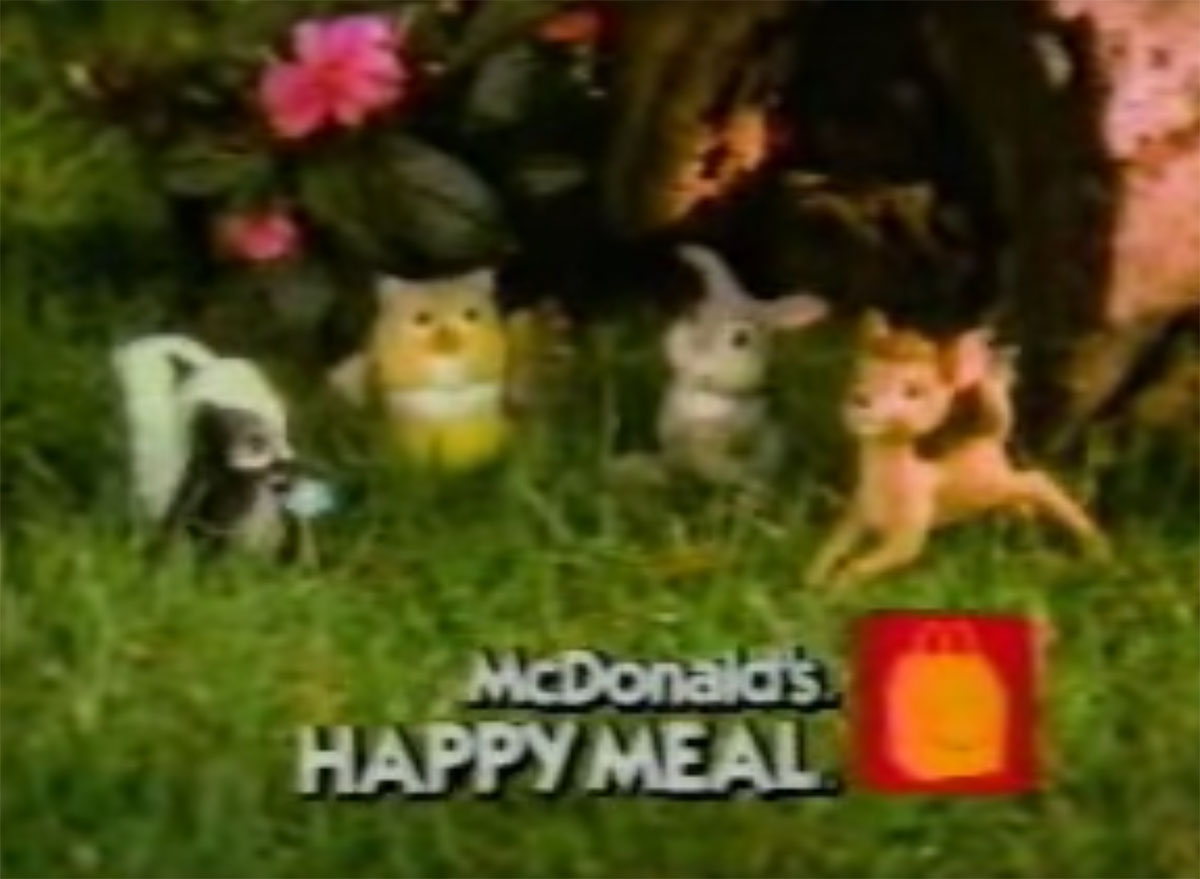 In 1988, McDonald's offered poseable toys based on the Bambi characters, including fan favorites like Thumper and Flower in addition to the titular deer.
Released in 1988, these DuckTales toys featured characters from the cartoon series with the famous theme song.
Happy Meal Toys from the '90s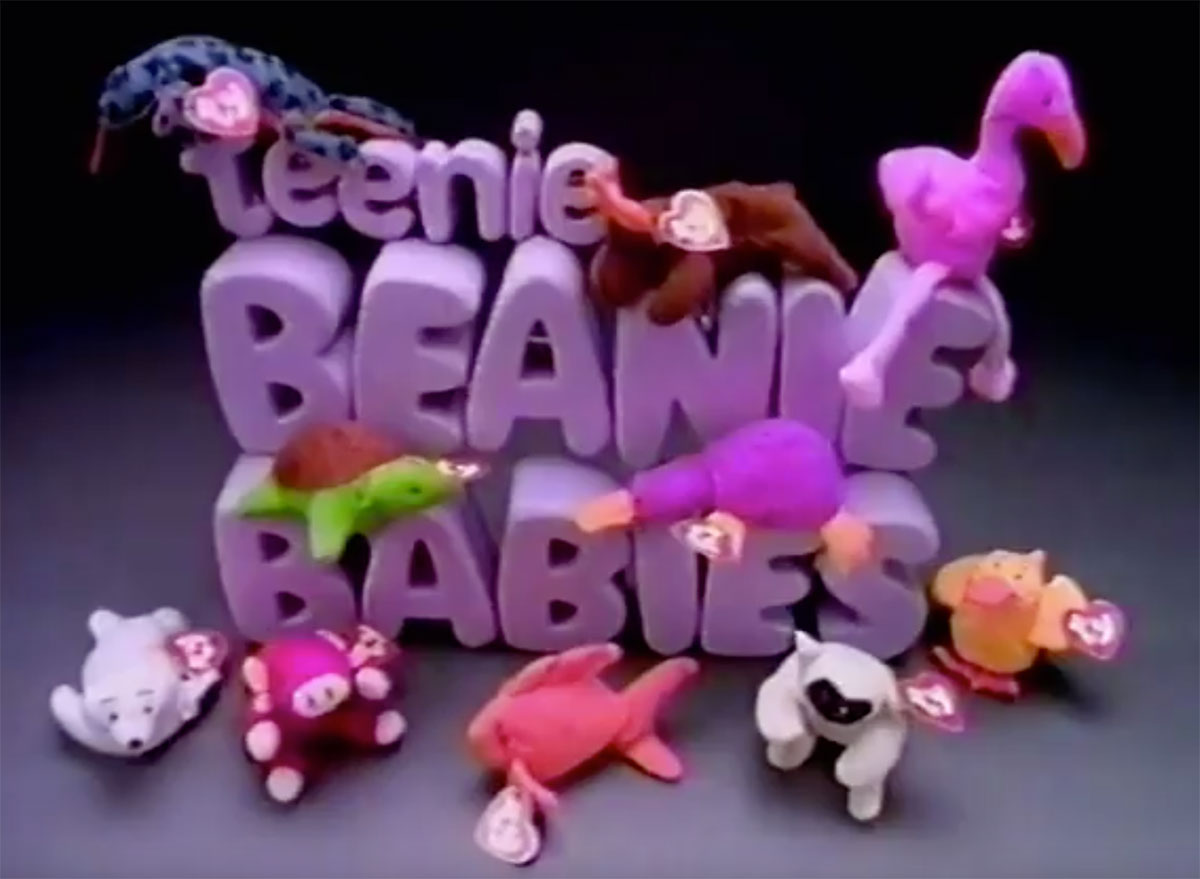 When Beanie Babies hit the shelves in 1993, McDonald's was not far behind with the creation of Ty Teenie Babies Happy Meal toys. Chocolate the moose, Chip the cat, Goldie the goldfish, and Speedy the turtle were some of the Ty furry friends kids found in their red boxes. The teenie Beanie Babies became so popular that McDonald's sold more than 100 million in 1997 alone, and commotions broke out at several McDonald's locations as customers fought for the toys, resulting in injury, police calls, and even criminal charges.
This irresistibly cute nature set included a double shovel-rake, a hose cup, a mini-greenhouse, and even a little bird feeder. Pretty cool for the free toys that come with your McNuggets.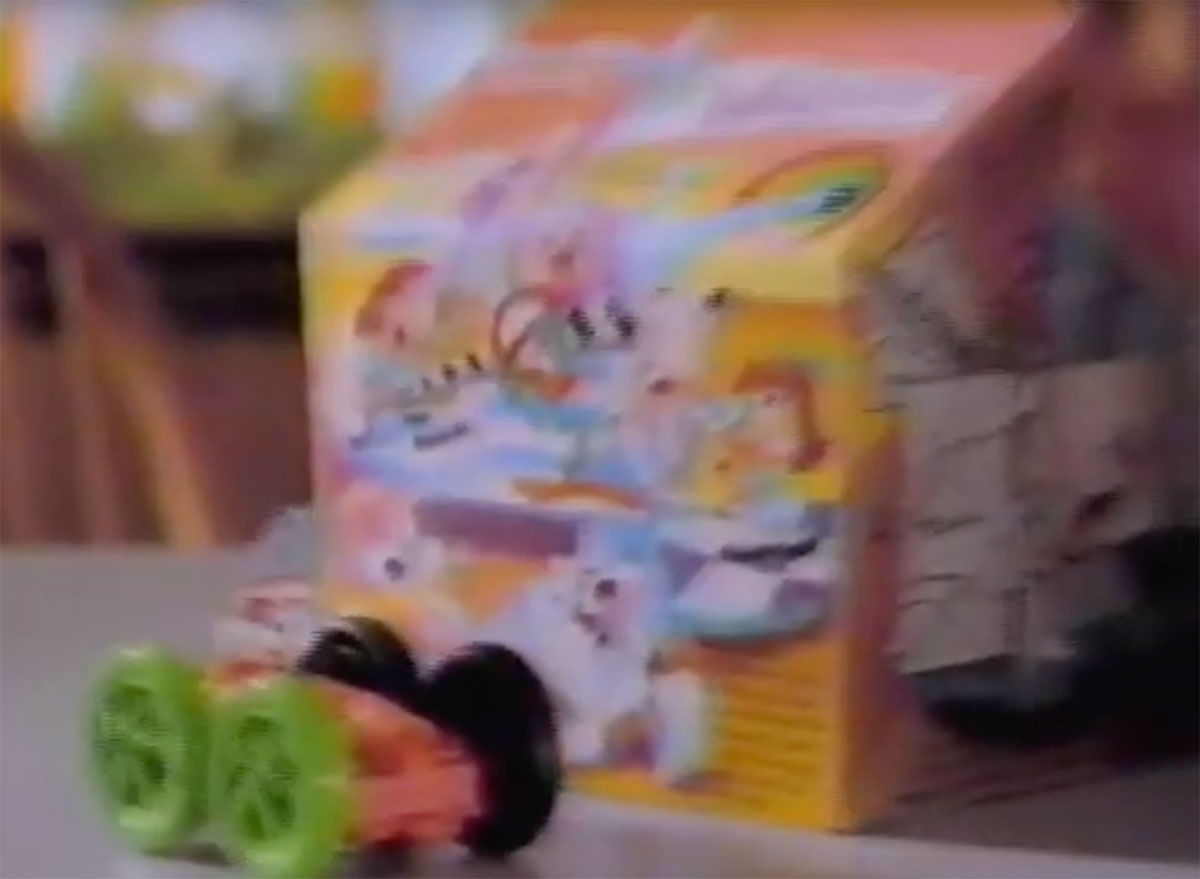 For a limited time, characters like Elmyra Duff and Plucky Duck were racing for spots in kids' Happy Meals—literally. The toys included the characters and their cars, but each character was switched out every week, so if you wanted one Tiny Toon over the other, you had to act fast.
Happy Birthday Happy Meal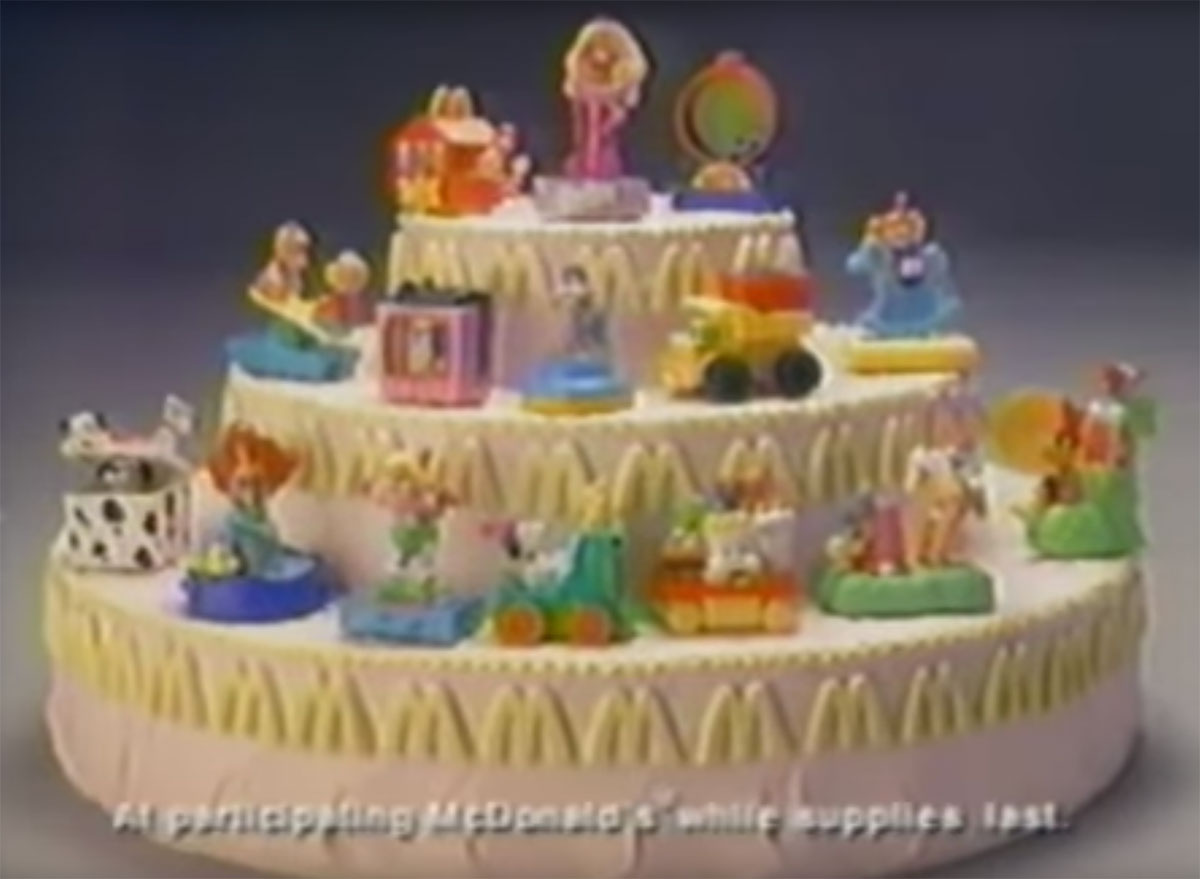 For the 15th anniversary of the Mickey D's Happy Meal, the fast-food joint launched a medley of its most popular toys, including favorites like the Berenstain Bears and Muppet Babies characters. All 11 of the Happy Meal toys connected to form a birthday train!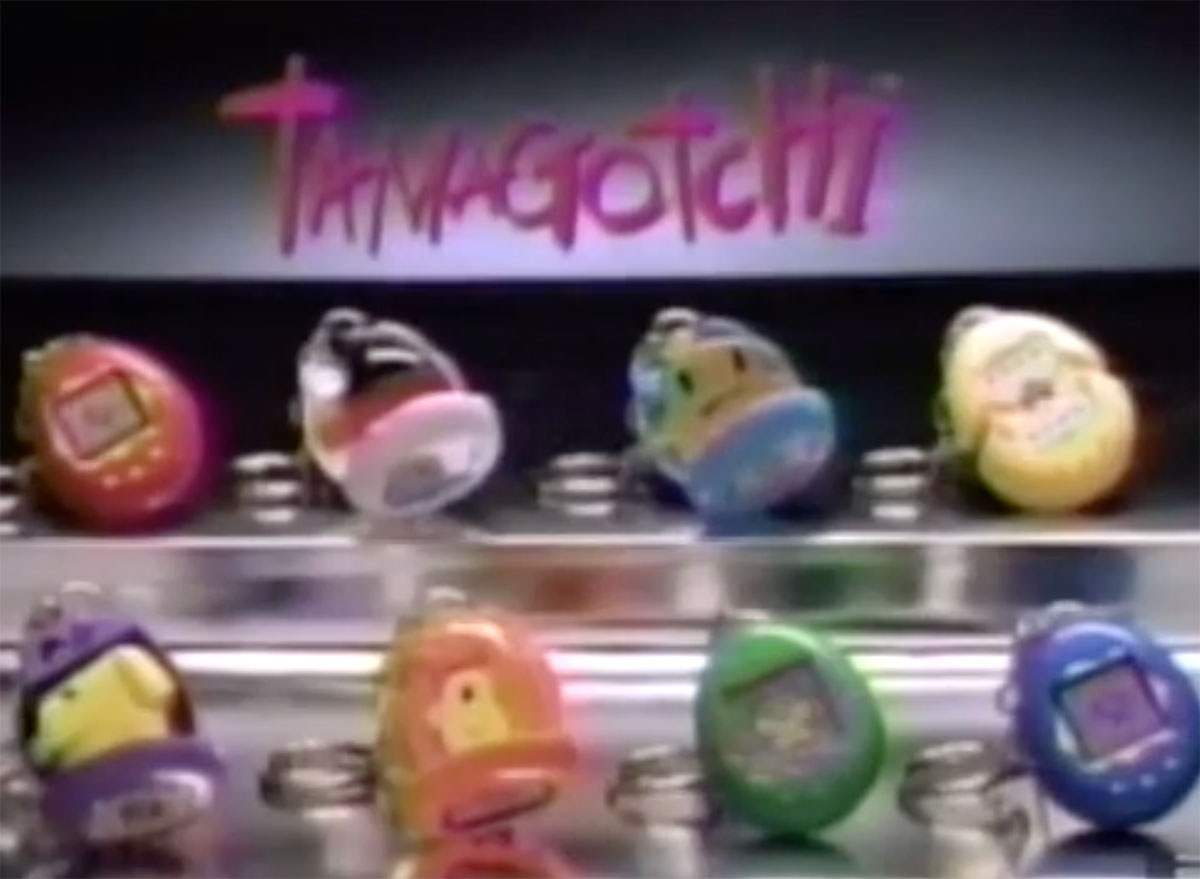 You know you wish you still had one. While you actually couldn't feed and bathe your McDonald's pet, these keychains are relics of the Japanese, egg-shaped digital toy.
Michael Jordan Fitness Fun
McDonald's promoting health and fitness? Only when it comes to Michael Jordan, who was at the pinnacle of his NBA career in the '90s. The basketball phenom sealed the 1992 championship win for the Chicago Bulls against the Portland Trail Blazers. That same year, MJ was named MVP for the second time in a row. Each fitness set came with a mini basketball, football, soccer ball, jump rope, and toy stopwatch.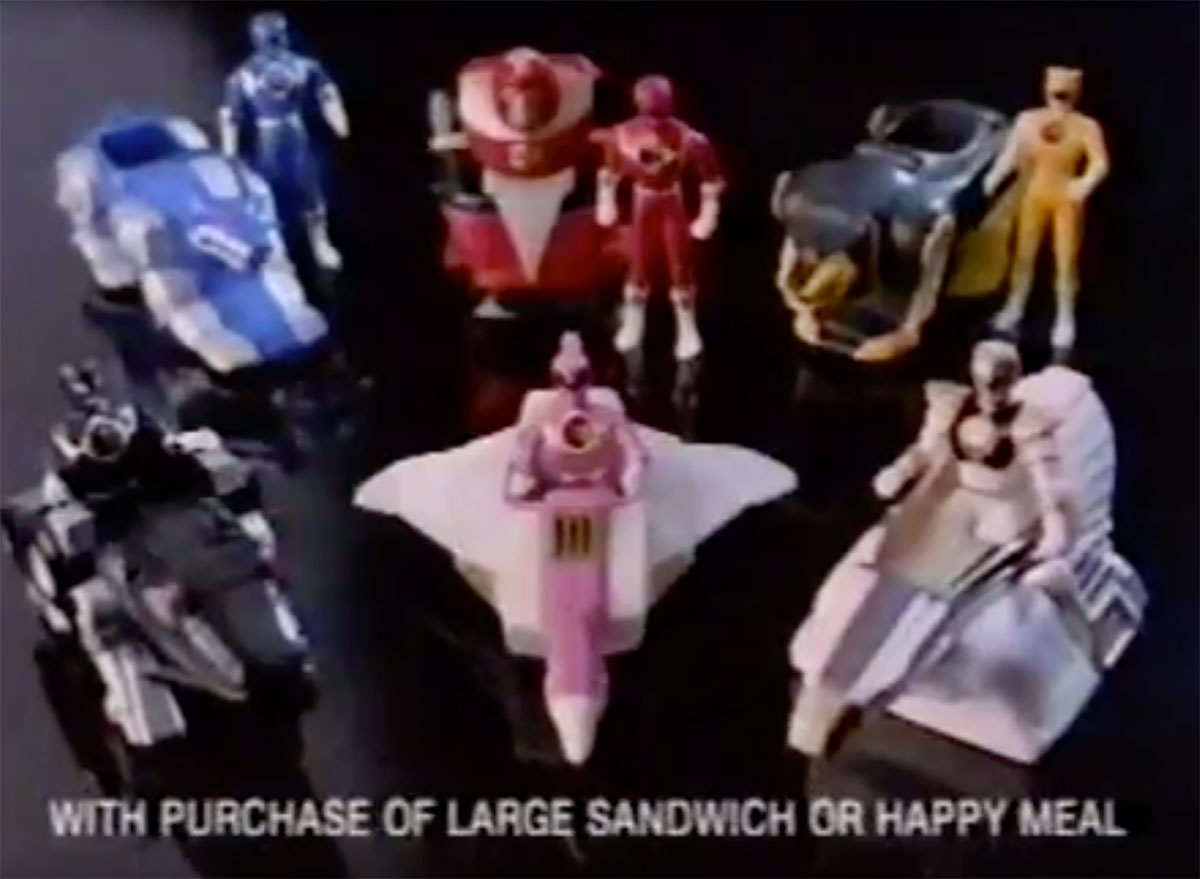 These action figurines debuted during the same time as the Mighty Morphin Power Rangers movie, which was based on the popular television series. Whether you were rooting for the green ranger or the pink ranger, these toys brought their superhero skills off the screen and onto your table.
Whatever decade you grew up during, there were probably some fun Happy Meal toys going around at the time. And today, Happy Meals still reign supreme among fast-food kids' meals.
And for more, here's What Happens to Your Body When You Drink a Smoothie Every Day.