The #1 Best Drink to Buy at Costco, Says Nutritionist
Sip on this for an instant boost in nutrients!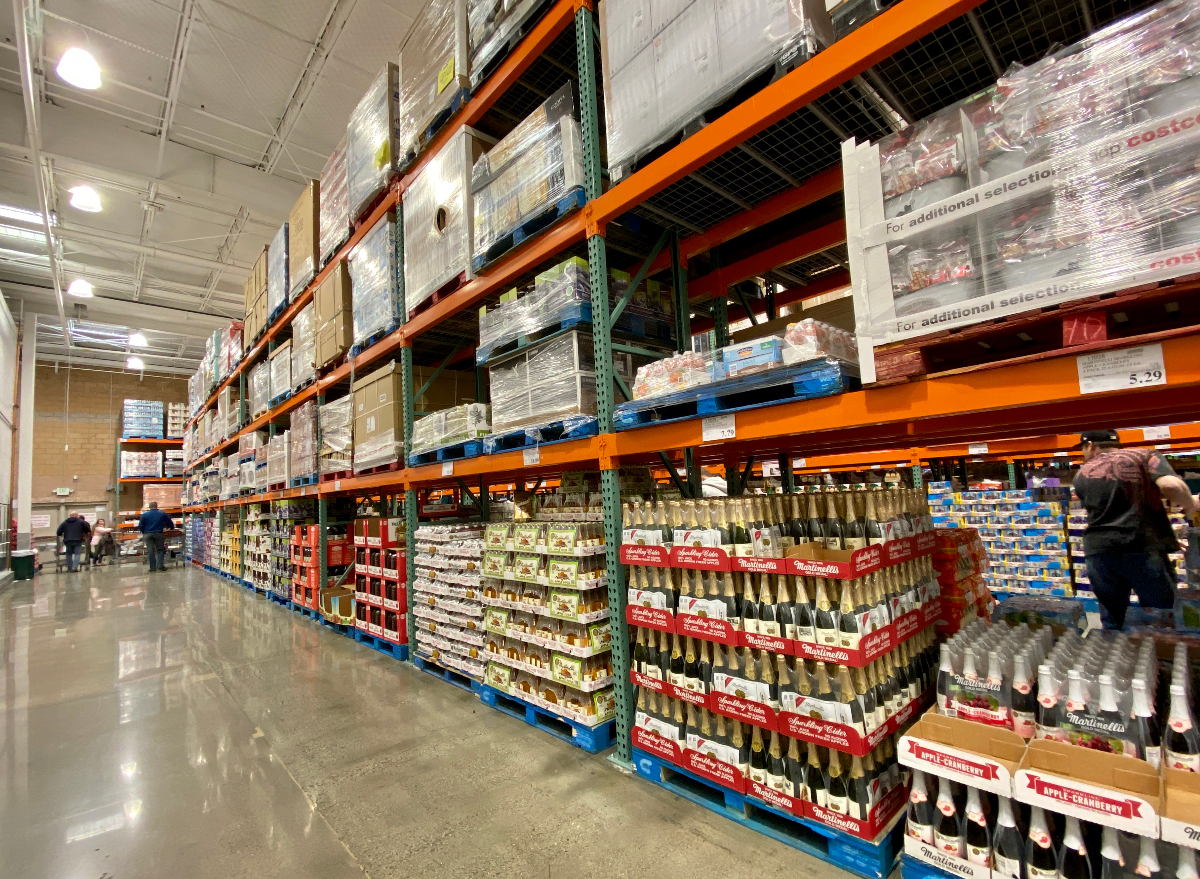 If you're like me, a Costco run typically nets you a cornucopia of large-scale products like jars of nuts, epic salad bags, and popcorn sleeves as tall as a kindergartener (with plenty of samples along the way). But there's one category of consumables you may not always think to load into your Costco cart: healthy beverages!
When looking to boost your hydration in bulk, you can't do much better than America's favorite warehouse retailer. Pallets of beverages like calorie-free sparkling water and nutritious juices are ripe for picking off Costco's shelves. So which is the best option for your health?
As a nutritionist, my top choice for a drink currently on offer at Costco is Suja Organic juice's Über Greens flavor.6254a4d1642c605c54bf1cab17d50f1e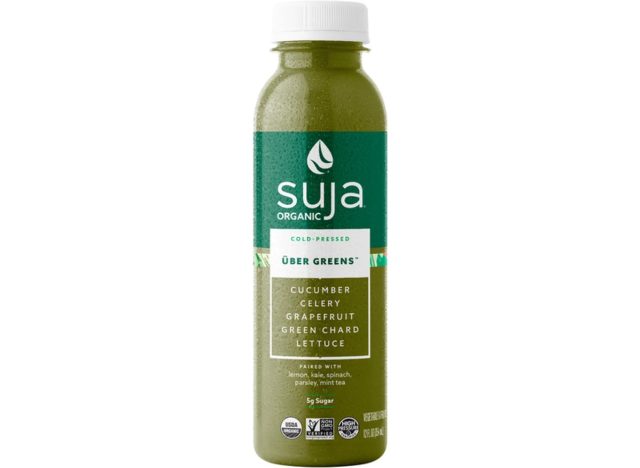 You don't have to be a cold-pressed juice devotee to reap the benefits of this super nutritious beverage. A juice like Suja's can be a great way to add fruits and veggies to anyone's daily diet.
According to the Centers for Disease Control and Prevention (CDC), only one in 10 adults meets the daily target of 1 1/2 to 2 cups of fruit and 2 to 3 cups of vegetables. (Let's face it, eating that much produce can be a tall order!) Because so many of us struggle to reach this recommended target, this juice provides a handy, portable solution.
The USDA says one cup of juice equals one serving of fruit (though, FYI, at least half your daily fruit intake should come from whole fruit, not juice). With a mix of cucumber, celery, grapefruit, green chard, lettuce, lemon, spinach, and kale, the Über Greens flavor fits the bill as pure, unsweetened juice—with a small amount of mint tea as a final ingredient. The 10.5-ounce bottles available at Costco contain well over 1 cup.
All those fruits and veggies aren't just there to look pretty (though, with their appealing emerald color, they're certainly eye-catching). They're also an amazing source of antioxidants—like beta carotene in cucumbers and lycopene in grapefruit. These compounds help clear your cells of harmful free radicals, reducing inflammation. Plus, blended all together, Suja's Über Greens fruit and vegetable ingredients come with 15% of the Daily Value (DV) of potassium and 25% of the DV for vitamin C.
Suja's green juice is also a smart choice for Costco shoppers because of what it doesn't contain. Unlike many canned veggie juices, this fresh-pressed blend is blissfully low in sodium. Just 2% of your sodium DV lies within each bottle. You won't find added sugars here, either. All 5 grams of total sugar come from the fruits and veggies themselves.
Because Über Greens juice is organic, low in carbs, kosher-certified, vegan, and free of gluten, dairy, and soy, you can enjoy it on just about any diet. And if you're a card-carrying Costco member, you can sip your greens for even less green.
For even more Costco shopping tips, check out our list of 6 Things You'll See at Costco This Year.
Sarah Garone, NDTR
Sarah Garone, NDTR, is a registered nutrition and dietetic technician, and a health, nutrition, and food writer.
Read more about Sarah