8 Best Drive-Thrus in America Right Now
These drive-thrus are widespread and offer a quick, safe service during the pandemic.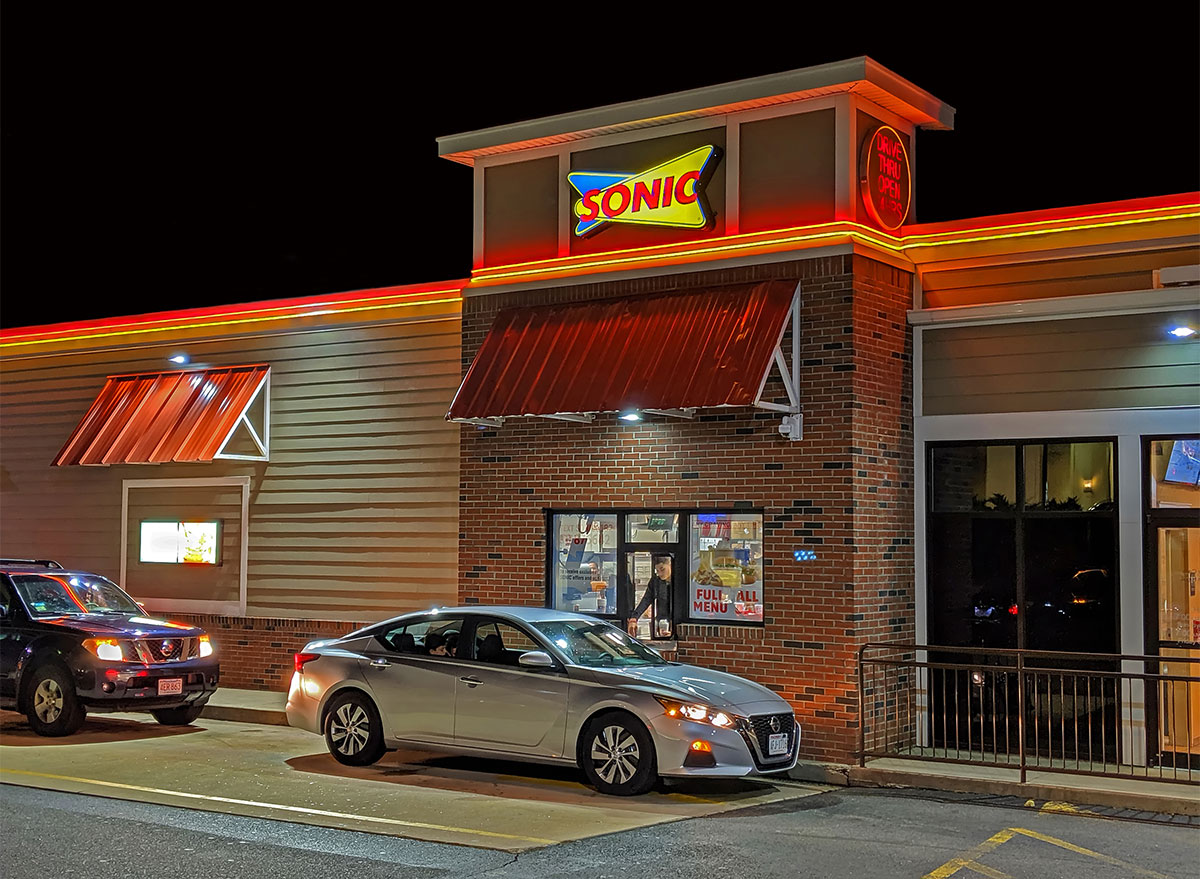 Drive-thrus have been a saving grace for restaurants during the pandemic, so it's no surprise many fast food companies are looking to add more of these convenient locations and implement upgrades to their drive-thru windows. While franchises like Shake Shack and even Wawa are announcing their first foray into the drive-thru business, America's best drive-thrus currently belong to the tried-and-true players that are expanding on the operations they already had going before the pandemic.
Below is a list of brands that have recently made major strides in adding more drive-thru locations and making them operate as safely and efficiently as possible. Think faster service, better wait areas, and contactless ordering.
And don't forget to sign up for our newsletter to get the latest restaurant news delivered straight to your inbox.
McDonald's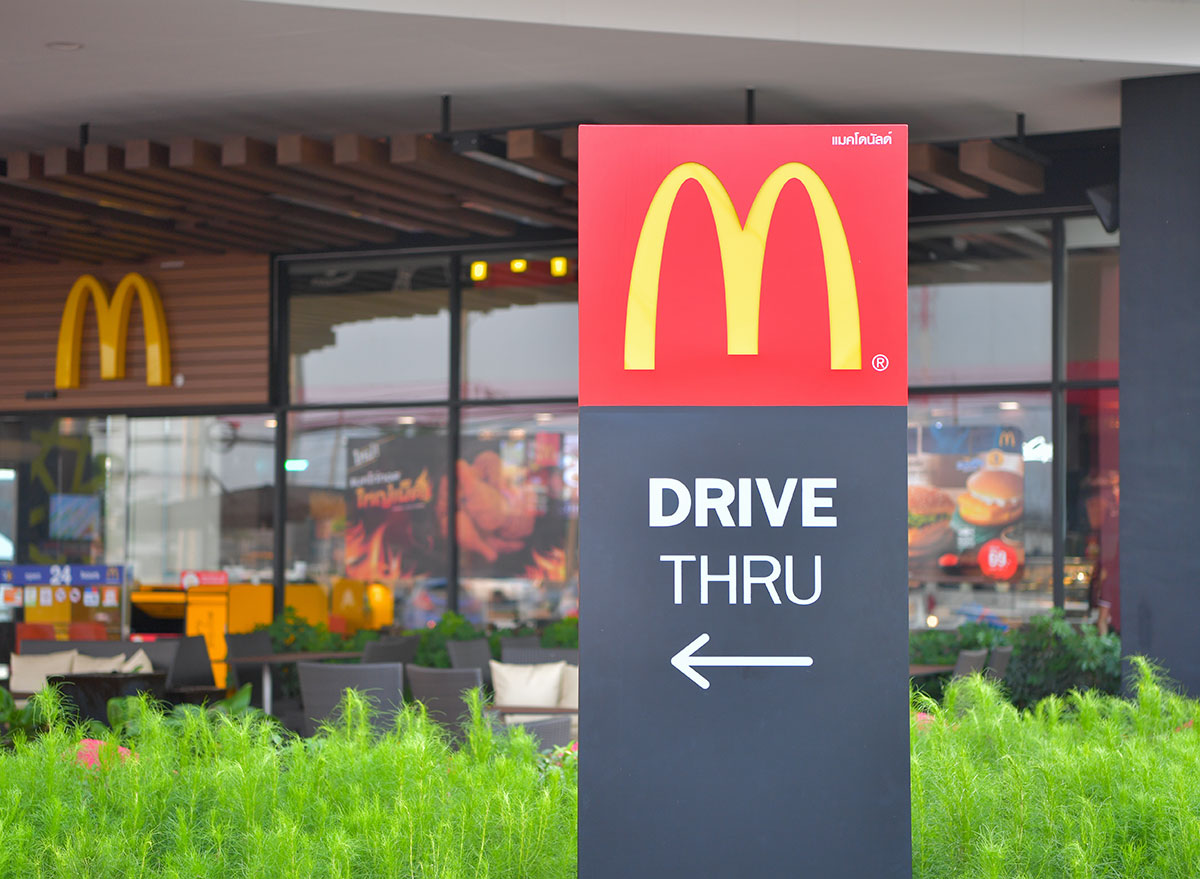 McDonald's has bounced back quickly from the losses it suffered in March and April. The fast food giant decided to make operations more efficient by cutting the all-day breakfast option, simplifying their menu, and delaying the reopening of their dining rooms while shifting focus on its drive-thru business. And all the flexibility paid off—not only has the company reduced their losses significantly from April to June thanks to the fact that 95% of their locations have a drive-thru, but the average drive-thru speed was improved by 25 seconds. And we all know every second counts when you're hungry! Read more about why McDonald's Just Announced the Closure of Hundreds of Locations.
Panera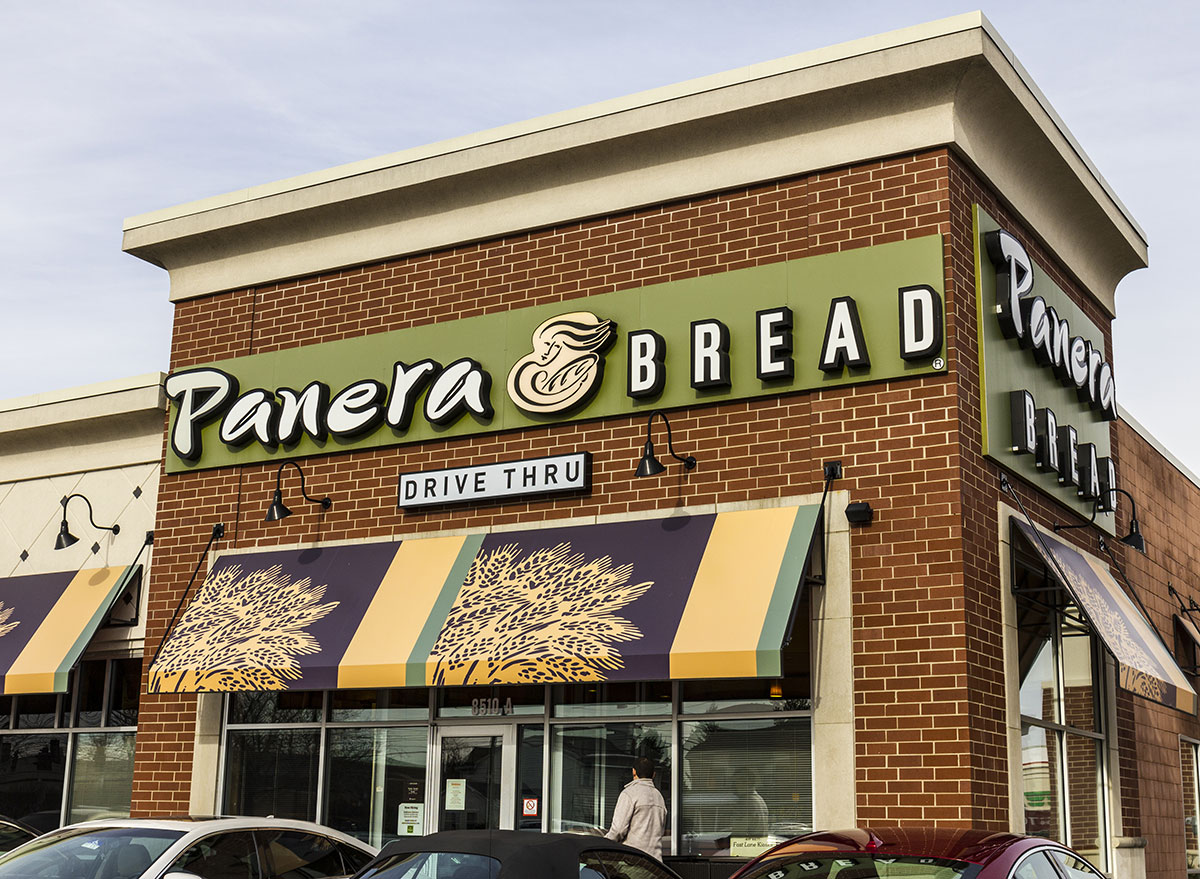 Panera currently offers drive-thru services at about half of its 2,000 locations nationwide. The chain's CEO Niren Chaudhary confirmed that drive-thrus are a "definitive part of the company's plans going forward", according to Business Insider. "I'm a big believer that drive-thrus are going to continue to be very important," he told the publication, announcing the chain plans to build and acquire even more drive-thru windows. The company has also improved their pick-up services by adding geofencing capabilities to their app. If you opt in, Panera employees will get an alert as soon as your car enters the Panera parking lot, prompting them to bring the order out to you quickly and efficiently. Read about these 7 Things You'll Never See at Panera Again.
Sonic
Being an official drive-in with 3,400+ locations, Sonic is already set up to provide the kind of contactless service other fast food companies are switching to. And according to a study conducted by TopDATA, the chain has been a favorite fast food destination during the pandemic across 14 states, including Texas, Oklahoma, and most of the other Southern states. But Sonic is still looking toward improvement—they recently announced a major revamp to the outside appearance of their drive-thrus, as well as a more efficient kitchen setup which will get your order in your hands even faster.
Dunkin'
Dunkin' attributes their success during the pandemic to the closure of hundreds of underperforming stores, and a focus on the expansion of their drive-thru locations. The company currently operates over 11,300 stores in 41 states, and 60% of them have a drive-thru window. Not only is it relatively easy to find a Dunkin' drive-thru in most of the country, but the company has implemented precautions which have earned the trust of the customers, according to Scott Murphy, Dunkin' Brands Americas president. "We learned a lot during the quarter on how to operate in a pandemic," he said. "Whether its drive-thru, curbside, delivery, or the face mask shields, we have done a bunch of research and it turns out that people feel safe coming to Dunkin'." Check out these 30 Things You Didn't Know About Dunkin'.6254a4d1642c605c54bf1cab17d50f1e
Starbucks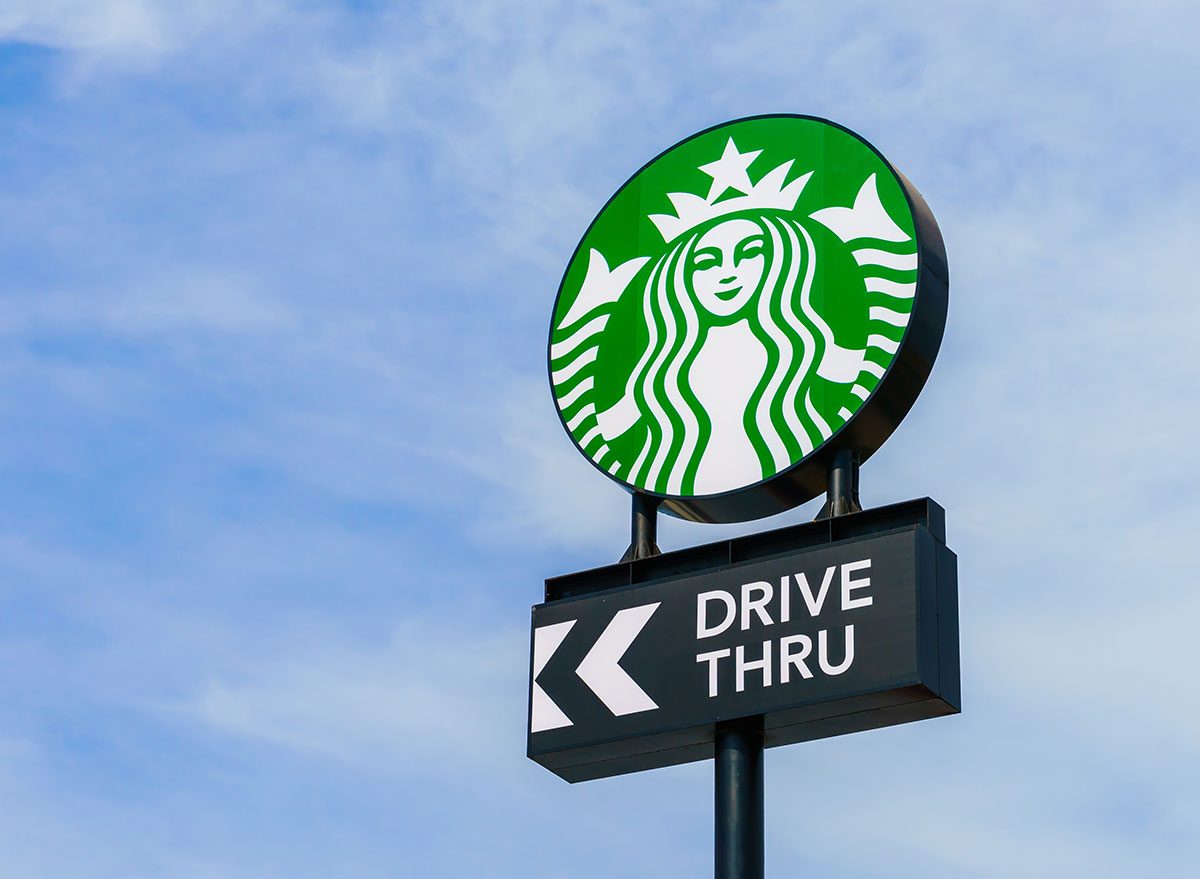 Starbucks is planning on leaving their mall locations behind and will focus on opening more drive-thrus, according to reports from May. The company currently operates over 5,000 drive-thru windows, and acknowledges that their biggest pain point are crowded drive-thrus where lines snake into the street, making for a less-than-ideal customer experience. To that end, the company is taking a page out of Chick-fil-A's book and will soon have employees taking orders on tablets down the drive-thru line. "Where we deploy this handheld point-of-sale, we can now have a Starbucks partner out there taking orders walking through that line of cars," said CEO Kevin Johnson, adding this move will dramatically decrease wait times. Don't miss these 25 Mistakes You're Making at Starbucks.
Chipotle
Chipotle's rapid expansion puts it on the map of best-service drive-thrus. The chain recently opened their 100th Chipotlane, an innovative drive-thru lane with digital ordering capabilities, which spells huge growth from the 10 drive-thru locations they operated in the beginning of 2019. Although Chipotlanes require more employees than dine-in stores, they remain the company's most profitable sector, according to Chipotle's CRO Scott Boatwright. A year from now, you can expect to see 150 new Chipotle restaurants, with at least 80 to 100 featuring Chipotlanes.
Chick-fil-A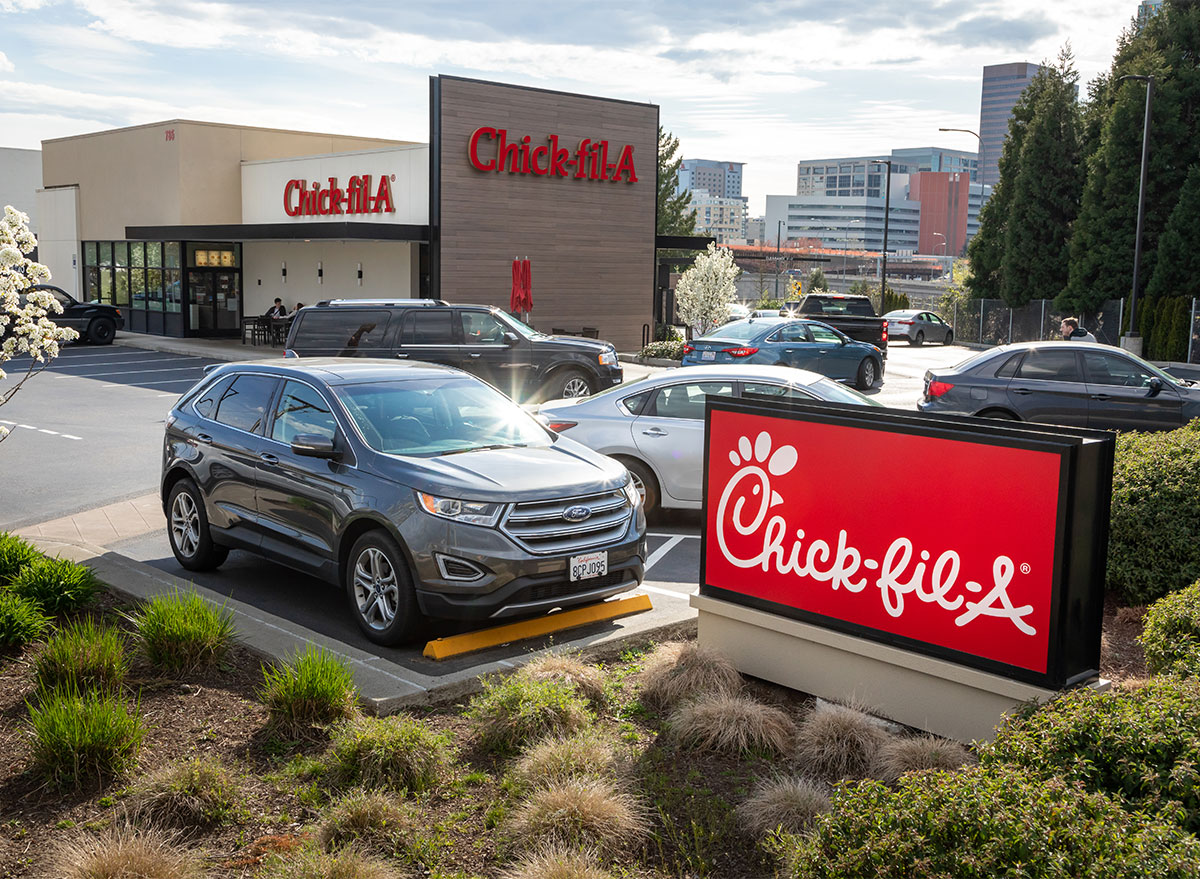 In a ranking that revealed winners and losers among quick service restaurants during the pandemic, Chick-fil-A was the former. The chain's fiercely loyal fan base proved to be a major factor in their steady drive-thru sales, which were also boosted by extra safety precautions like contactless ordering, and menu innovations. The chain started offering Family Meal Bundles which are currently a major cornerstone of their drive-thru business—great news for anyone looking for value as well as drive-thru efficiency.
Taco Bell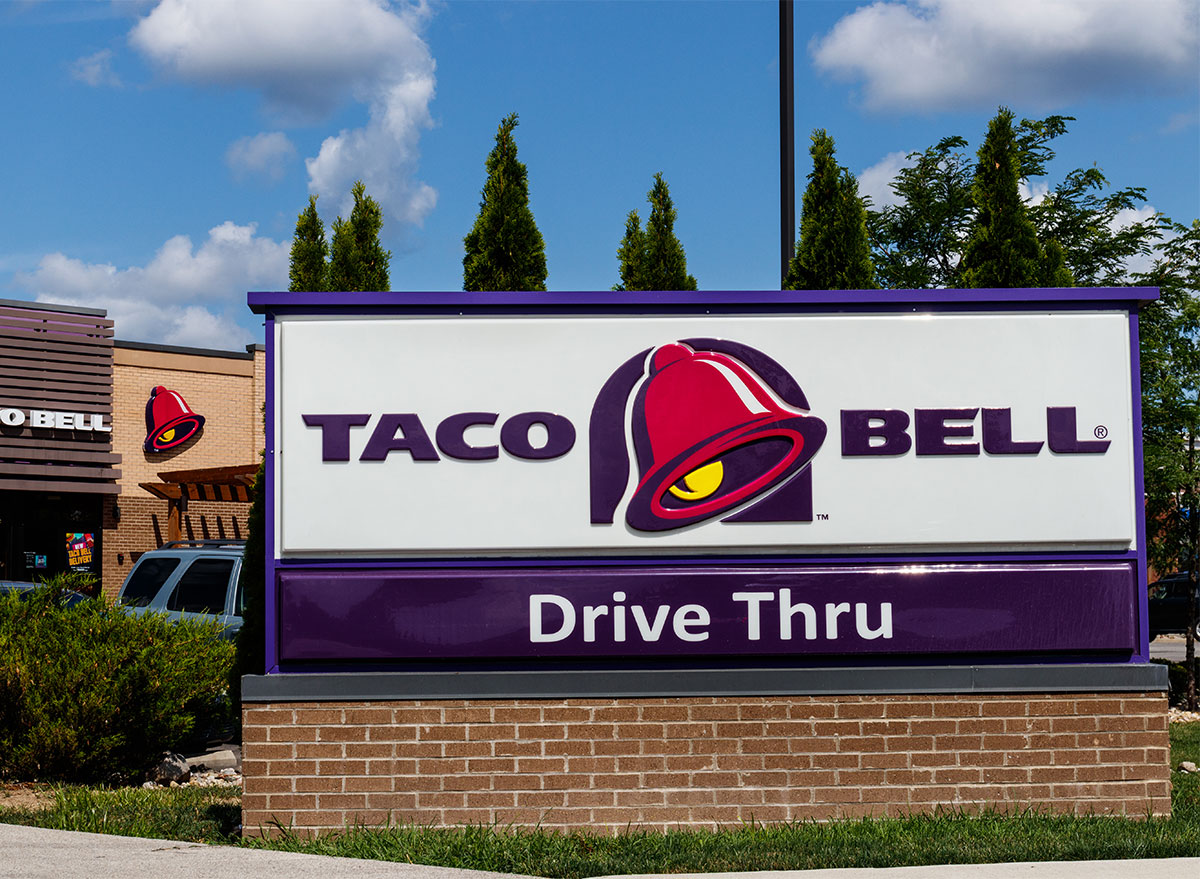 While Taco Bell's sales suffered recent losses caused by a decrease in breakfast and late-night traffic, the chain is bouncing back thanks to its busy drive-thrus. In fact, closed dining rooms helped improve the operations of the chain's drive-thru windows, according to Restaurant Business—Taco Bell shaved off an average of 18 seconds of wait time for their drive-thru customers.
Mura Dominko
Mura is ETNT's Executive Editor, leading the coverage of America's favorite restaurant chains, grocery stores, and viral food moments.
Read more about Mura