6 Restaurants With the Fastest Takeout Service Right Now
These spots around the country are using new technologies for speedier fast food.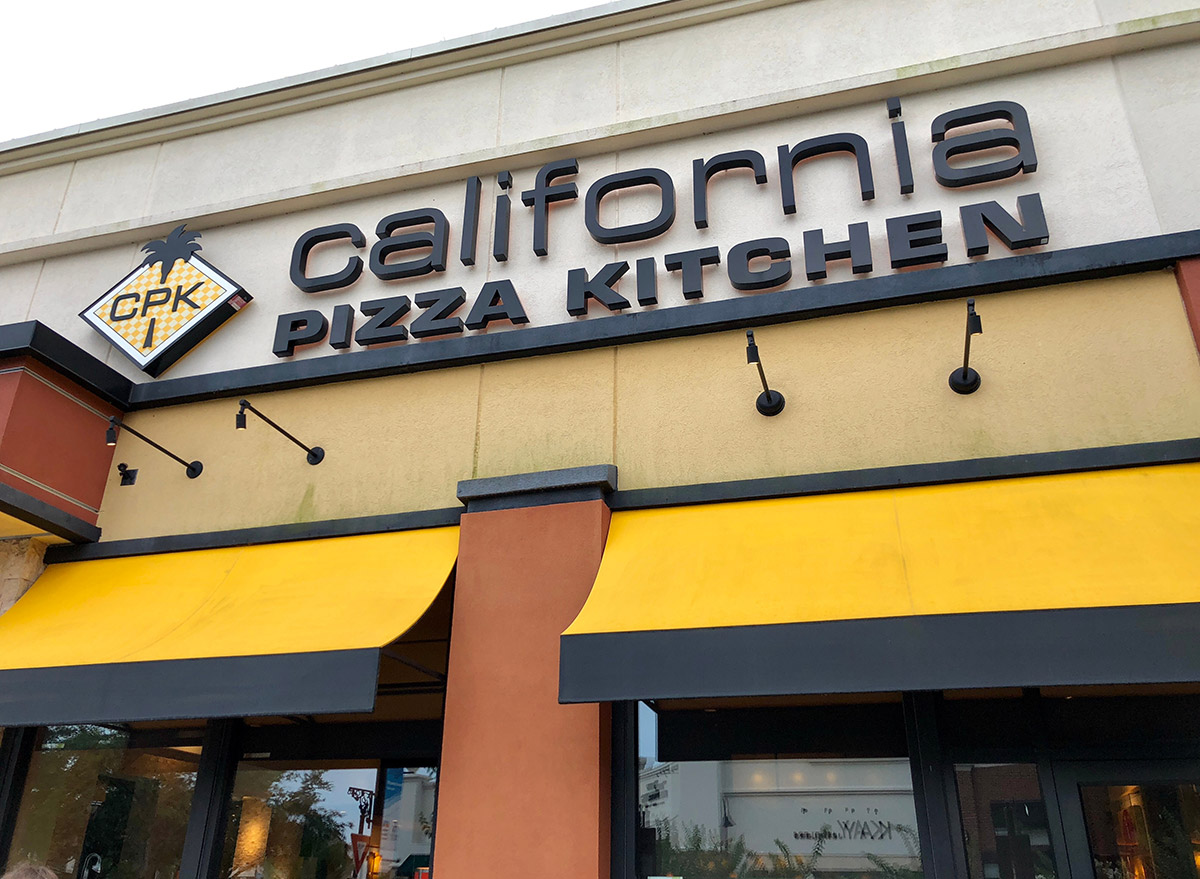 Say what you will about Orwellian location tracking technology, but it's particularly useful in a world where we're supposed to stay six feet apart from others at all times. While it's currently being used for medical reasons like contact tracing, device-based tracking can also be used for more layperson activities—like grabbing takeout for dinner.
Various restaurants around the country are using technology to put the "fast" in fast food, so you can stay as safe as possible and still get your dinner to-go. SWIPEBY is an app that started in North Carolina, but after raising close to one million dollars, is available around the country. Download the app and you can order whatever you like, whether it's from a larger chain or your local taco spot. While many restaurants give you a number to text or call when you arrive, geo-fencing technology provided by apps like SWIPEBY automatically tells the restaurant you've arrived. Some places even have designated parking spots for you to swing into and wait for your order, making you feel like the VIP of takeout. The company aims to optimize your experience so that wait times are limited, making takeout service even faster than it usually is.
Other companies that are helping via geo-fencing include Radius Networks and Glympse. In addition to letting restaurants know you're on your way, Glympse allows restaurant couriers to let you know they're on their way to you with an order, if delivery is more your style. Not only do location-sharing services like this help you as a customer, but it helps the restaurant prioritize orders, maximize efficiency, and pack your food at exactly the right time so that it doesn't get cold. Moral of the story: If you want takeout that's both faster than ever and prioritizes health during the pandemic, these fast food spots are the way to go.
In addition to new location-sharing technology, there are plenty of ways to get faster takeout. Whether its location-tracking apps, 24/7 automats, or simply overall expedited service, one thing is for sure—fast food and fast-casual restaurants are only going to get speedier as we weather the coronavirus storm. Sign up for our newsletter to get the latest food news delivered straight to your inbox.
Panera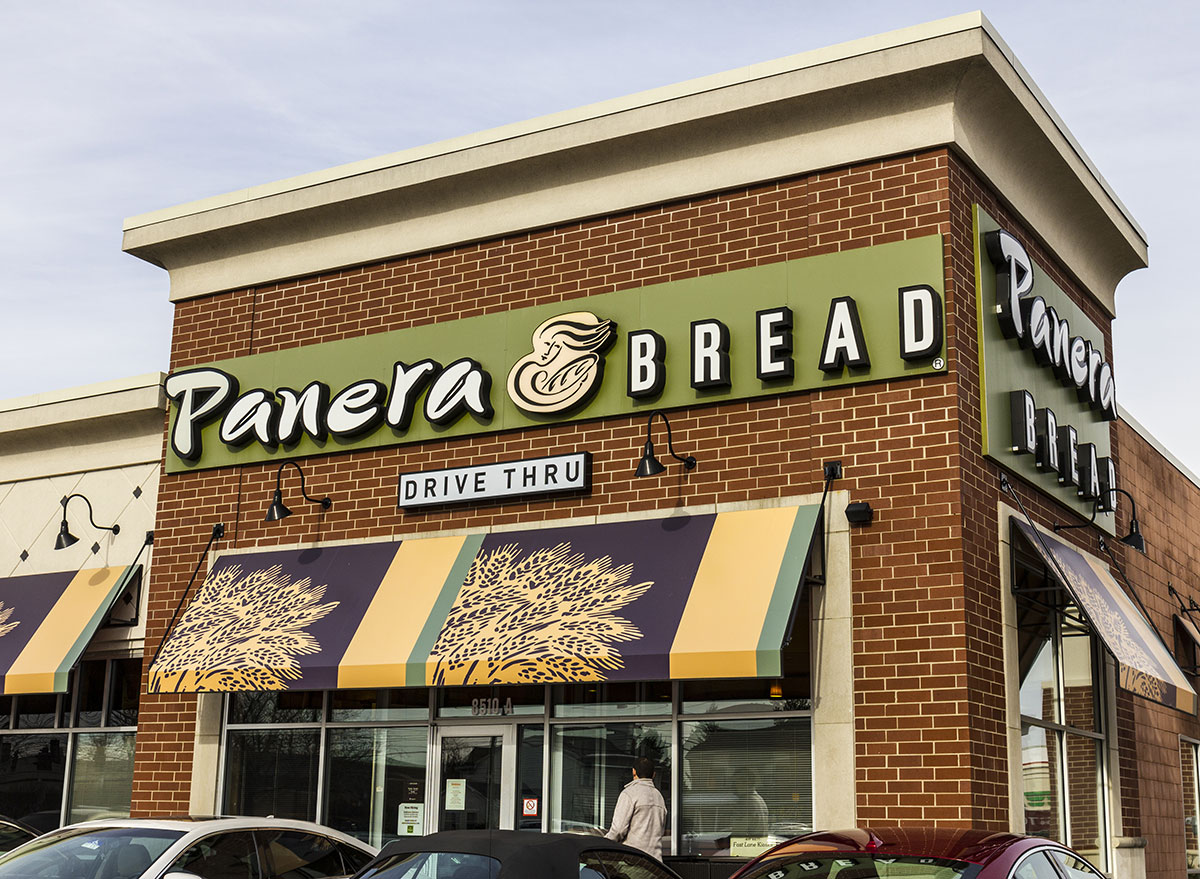 With newly added geofencing capabilities on their app, Panera will get a notification when you enter the parking lot, telling employees to finish packing your soup-and-salad combo and bring it out to your car. If the idea of geo-fencing makes you nervous, you can simply choose to tap a button that says "I'm here" instead of giving access to your location. Here's their entire menu ranked by nutrition.
Jersey Mike's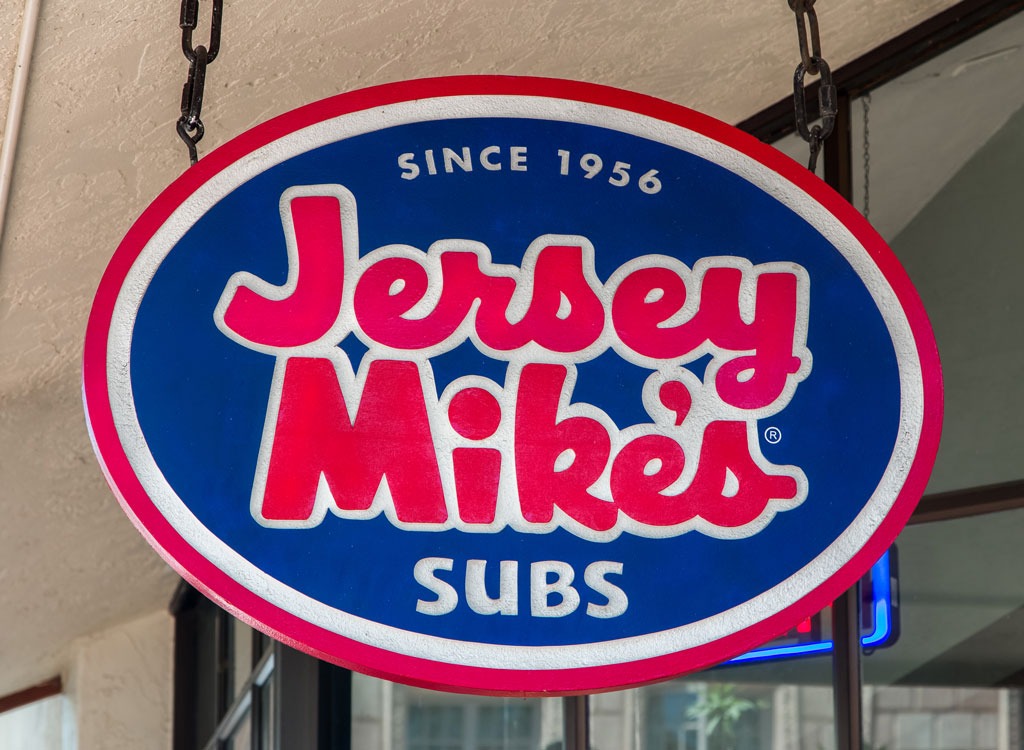 Thanks to third party service SWIPEBY, a Jersey Mike's sub will be in your hands as soon as possible after you pull up to the restaurant. If a beach trip to the shore isn't in the cards right now, the next best thing is a Jersey Shore–born Italian sub. Get our list of best and worst items on their menu.
California Pizza Kitchen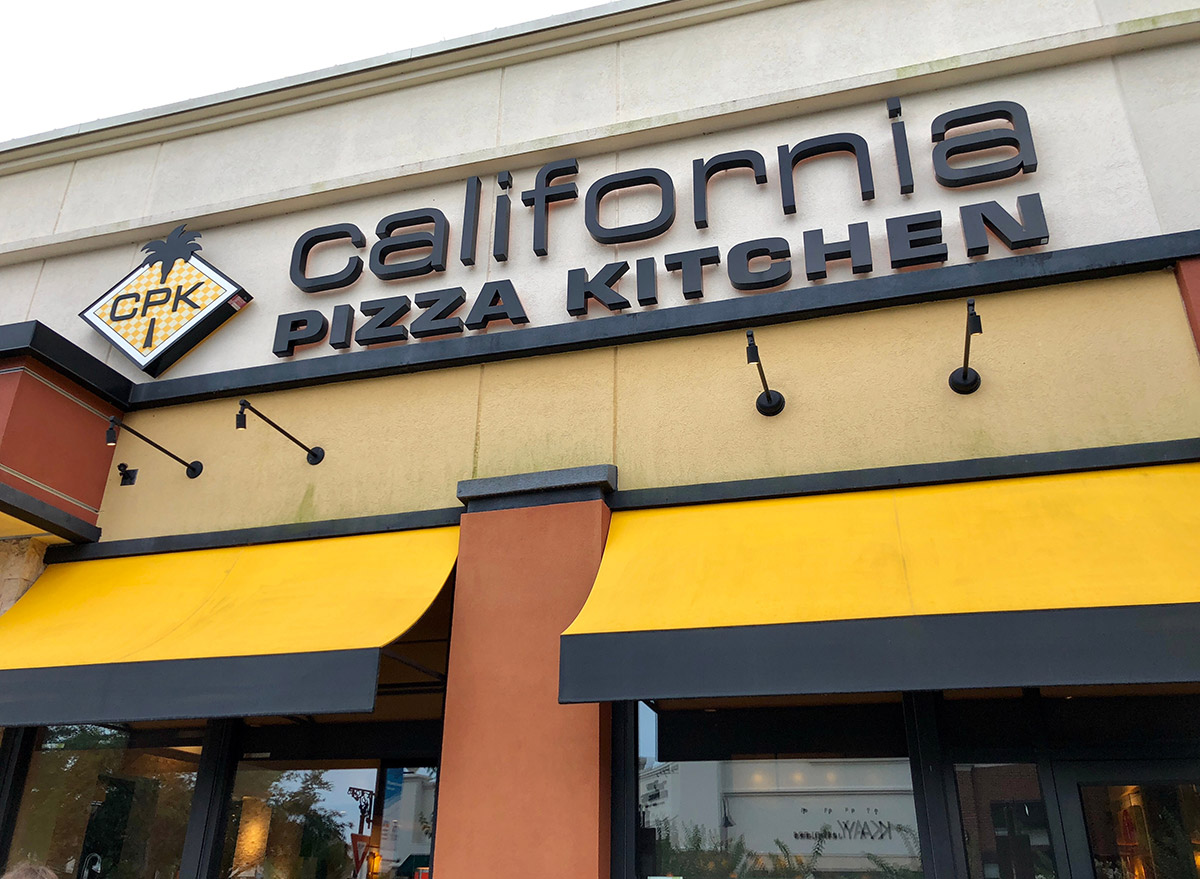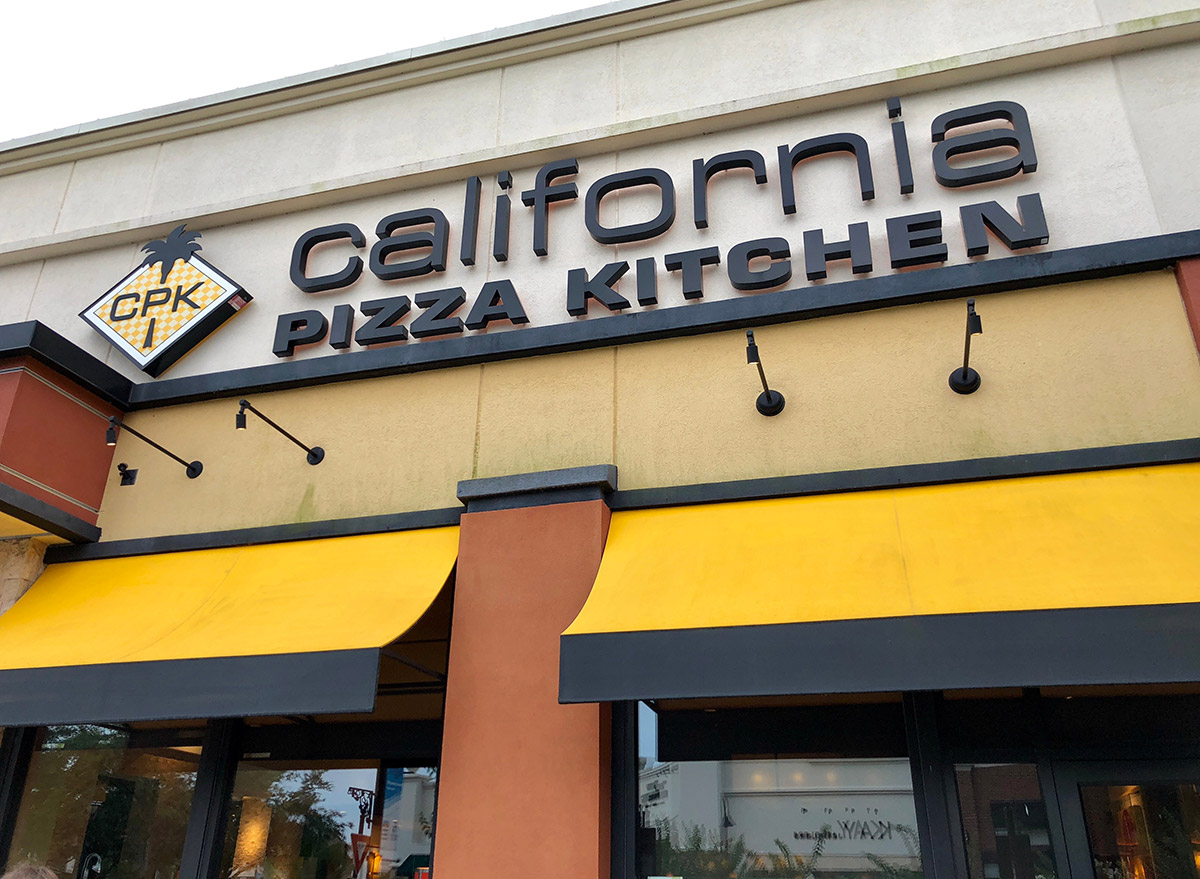 According to Radius Networks' website, CPK is one of their restaurant partners, meaning your craft pizza will be as hot and fresh as possible when you arrive to pick it up. The chain also launched CPK Market, allowing you to add pantry staples like eggs, milk, and even Goldfish crackers to your order. Get our list of best and worst items on their menu.6254a4d1642c605c54bf1cab17d50f1e
Carl's Jr.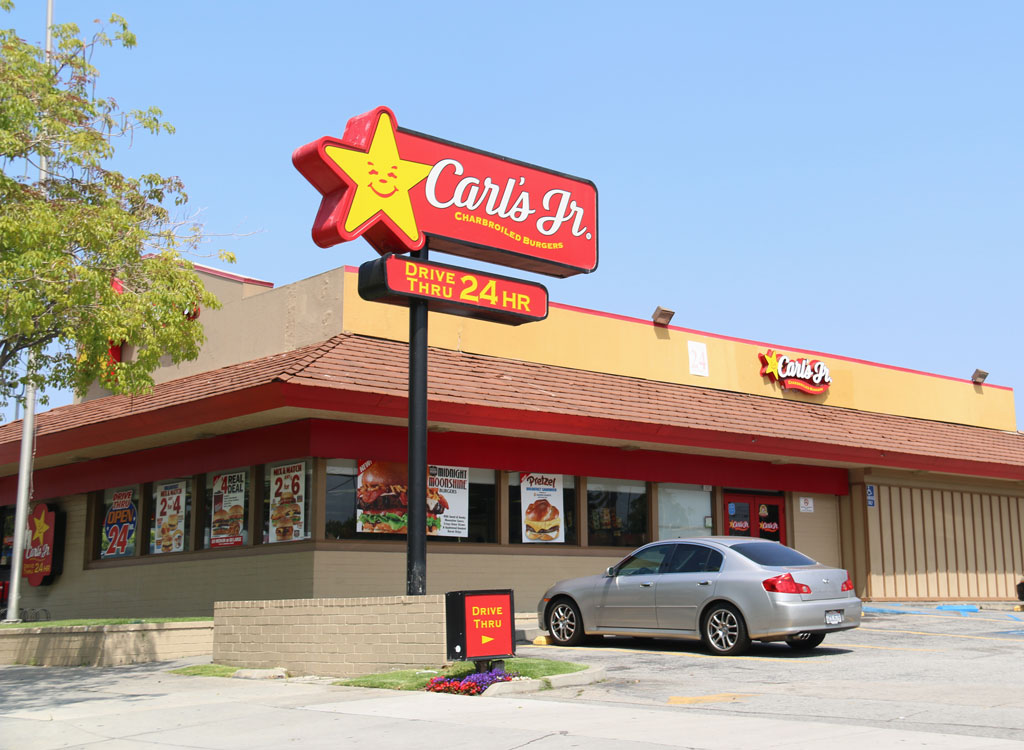 Judging by the fact that the Carl's Jr. app already uses location tracking in order to improve customer experience and their partnership with Radius Networks, we can only assume they're putting two and two together in order to streamline pickup services and reduce the amount of time it takes for you to get your burger fix. Here's what to eat and what to skip from their menu.
Sprinkles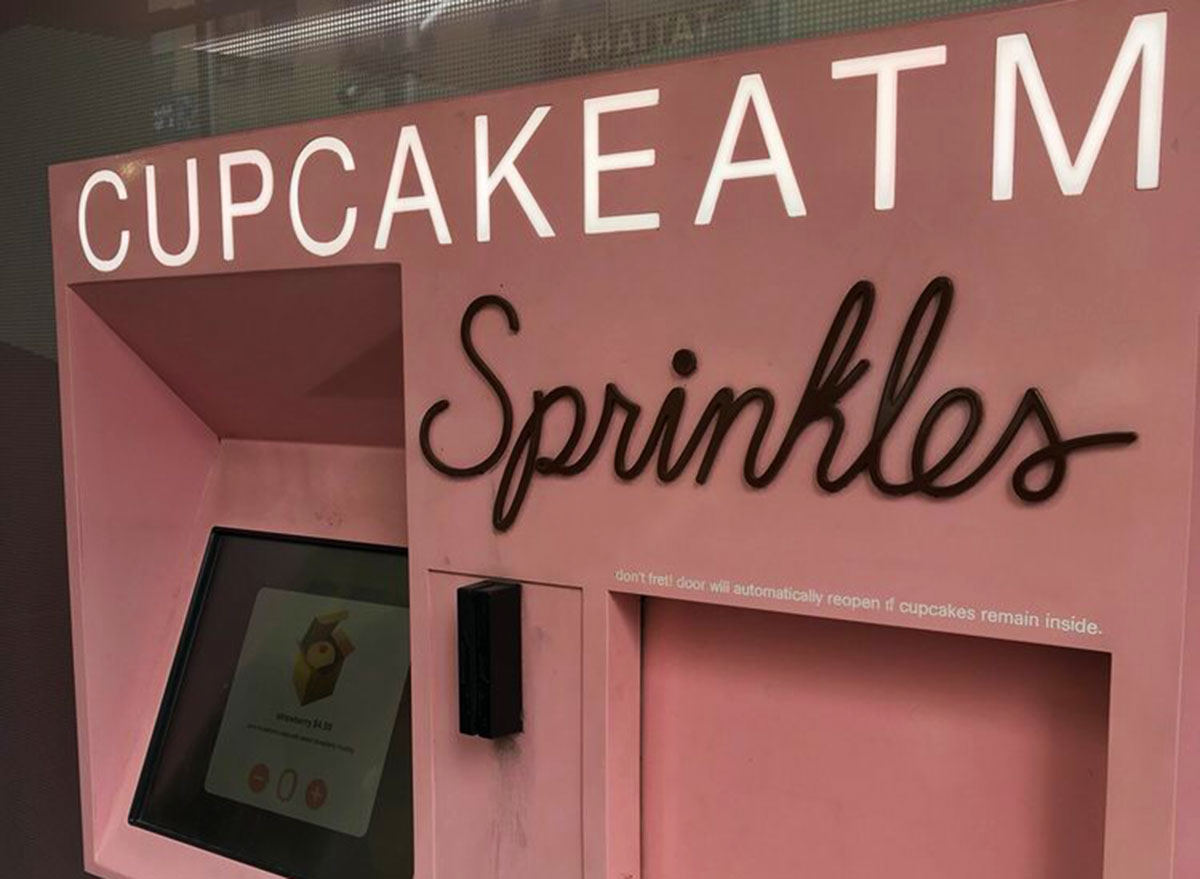 If ever there was ever a time for dessert, it's now. Which is why the Sprinkles ATMs are looking better than ever. When the popular cupcake company launched these human-less touchpoints in 2012 ("the world's first cupcake automat"), it seemed a bit robotic. But you know what they say about hindsight, and now, instead of naysaying the dessert company for taking the humans out of hospitality, we're all thankful for a place to score a contactless—and extremely speedy—dessert fix. While some ATM locations are closed, according to their website, the ones attached to bakeries are currently open 24/7.
Brooklyn Dumpling Shop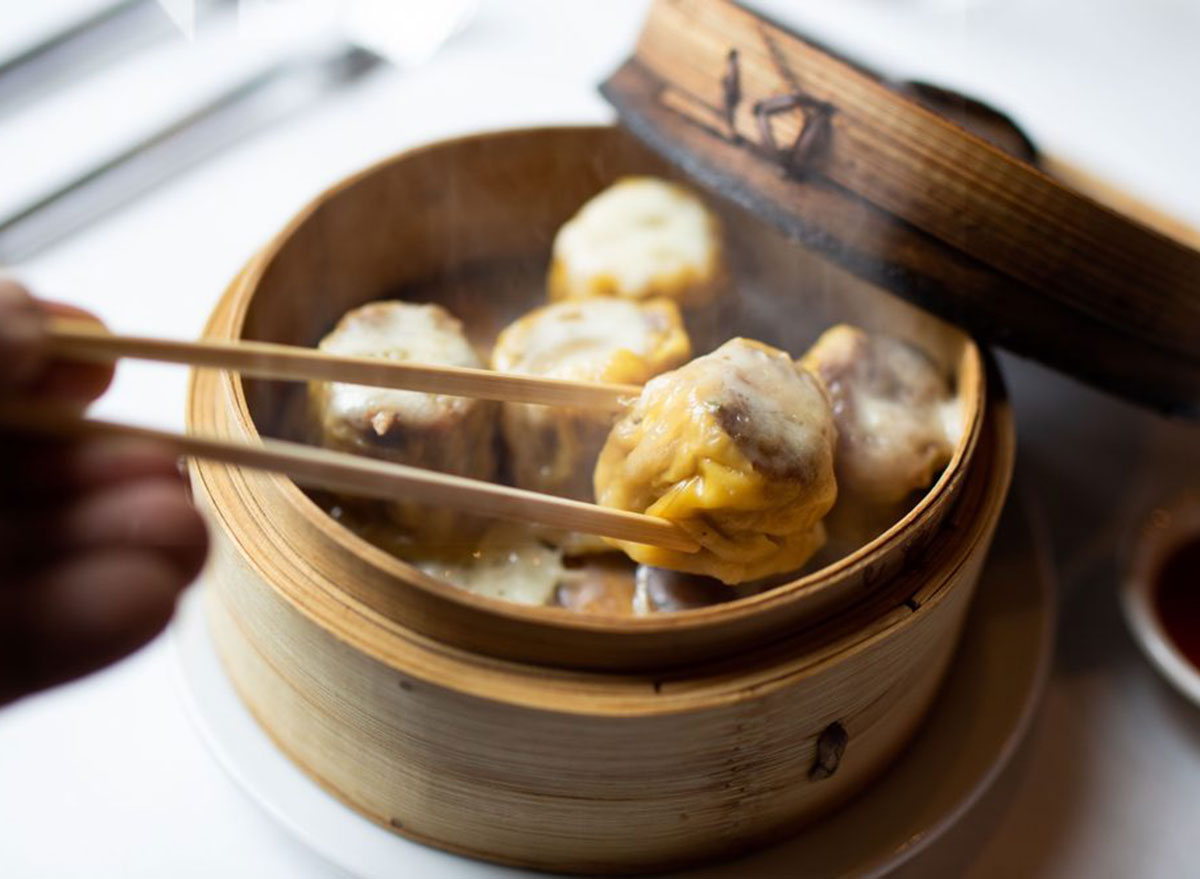 In other automat-related news, New York City will soon have one devoted entirely to dumplings. With stacked dumpling-dispensing lockers, a smartphone ordering system, and without the need to speak to anyone at all, Brooklyn Dumpling Shop sounds like the restaurant of the future. Zero Human Interaction ("Z.H.I.") is its big selling point, which is surely an asset in this health-focused pandemic era. According to Eater, there will even be a temperature check scan for all customers as an added safety precaution.
Abby Reisner
Abby is a food writer, editor, cook, and digital strategist living in Brooklyn.
Read more about Abby