Best Gifts For Every Kind of Cook in Your Life, According to Our Editors
The guide to the perfect gift for the cooking enthusiasts in your life.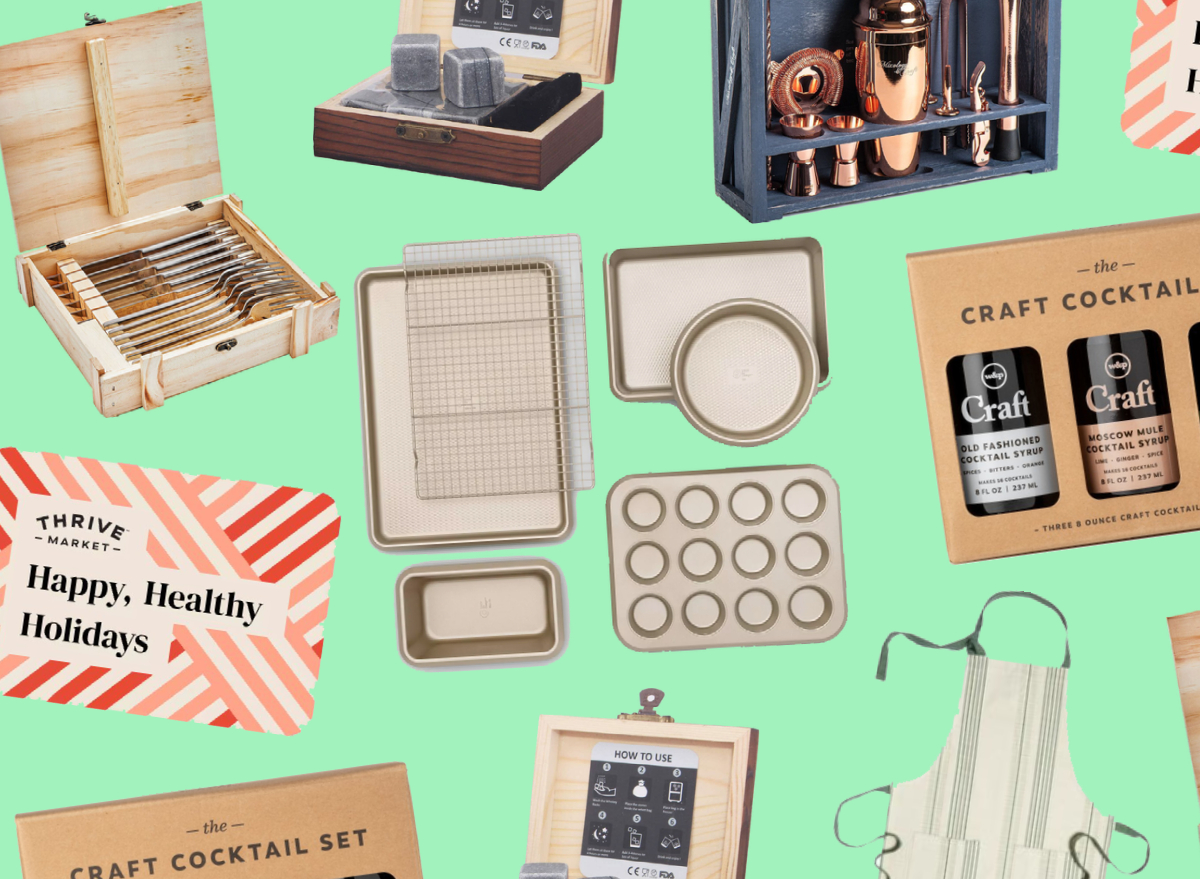 Whether you have a friend who's expressed interest in learning to cook, a family member who started baking bread during quarantine and now wants to broaden their chef skills, or a loved one who's been cooking for years, finding the perfect gift for them can be a difficult feat.
Thankfully, our editors found some of the best cooking gifts online for any type of cook in your life. This way, you can feel prepared going into the holiday season and your friends and family can feel loved and appreciated in a way that is unique to them.
For the cook who's just starting out
The person in your life who is just starting on their cooking journey will most likely love any helpful kitchen essentials. Here are a few ideas to give beginner chef a strong foundation for their endeavors.
Spicewalla Essential Spices Collection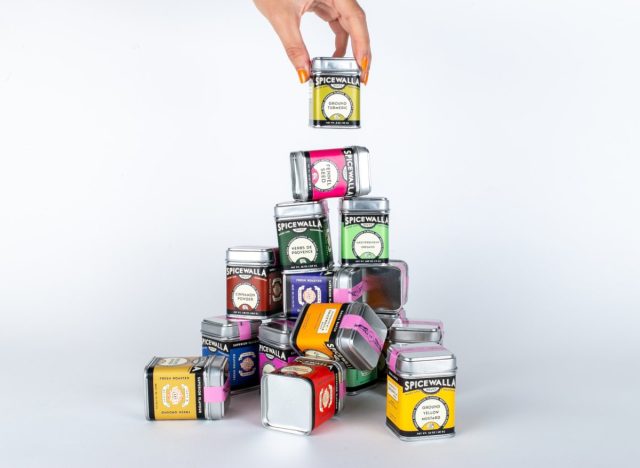 Anyone, even the newest at-home chefs, can feel a boost of confidence in the kitchen with this spice collection. You'll be able to enjoy the basics like garlic, onion, and red pepper, as well as some that will take your cooking up a notch, like green cardamom and Mediterranean oregano.
Everyone who is just starting out needs a good-quality frying pan. Carraway is known for its extremely effective non-stick coating, so cooking AND cleaning will be easier.
6-Piece Aluminum Bakeware Set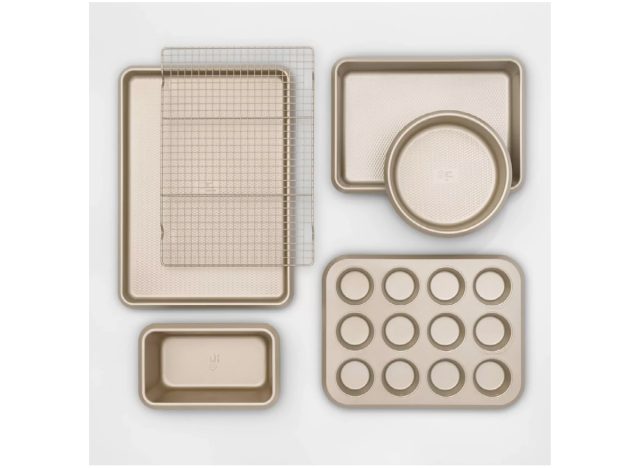 If your loved one is just starting out with their chef skills, they'll need the proper equipment. This gold aluminized steel set from Target is not only affordable, but it's a great starting point for someone who may not have the essentials yet.
Wüsthof Gourmet 2-Piece Chef Set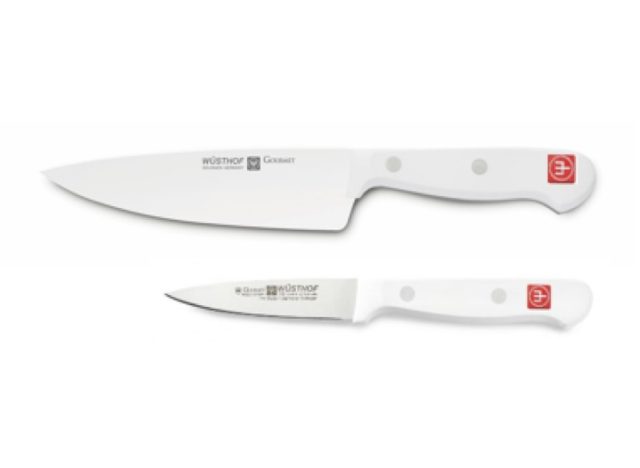 Along with the necessary baking sheets, pots, and pans, having a high-quality knife in hand is essential for learning to cook. Give your new chef-friend the gift of precision with this gourmet 2-piece knife set.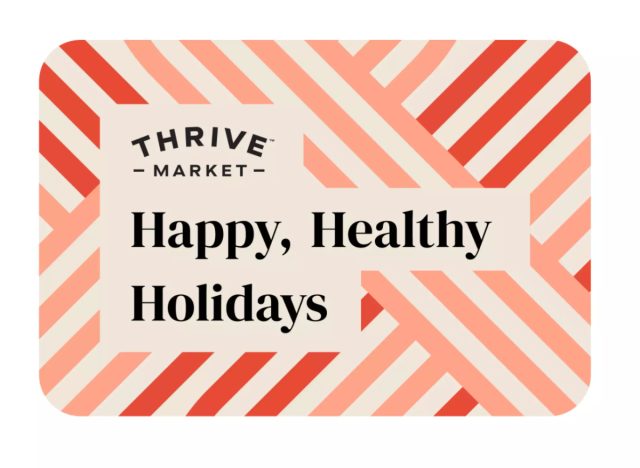 Thrive Market is an online marketplace that has everything you could ever want, from organic groceries, wine, beauty products, and home goods. And for only $59.95, you can gift someone a year-long membership, which will give them access to all these items, plus discounts that can help them shop and save at the same time.
For the well-seasoned chef
It's safe to say that your loved ones who have been cooking for a while probably have most of the essential tools and gadgets. However, that doesn't mean you can't give them the gift of an upgrade. Here are a few items that even the most seasoned chef can appreciate.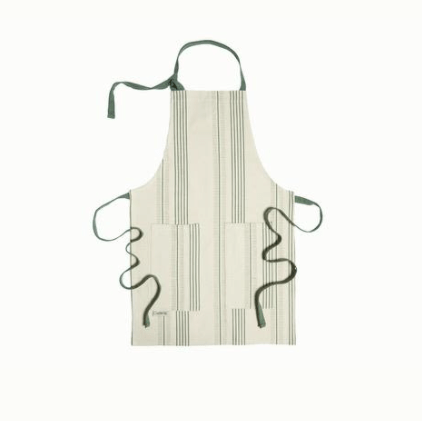 This linen apron from Caraway is soft, trendy, and a perfect upgrade for the well-seasoned chef.
The Smoking Gun by Breville
Your friend who loves to cook is an absolute pro and can tackle any type of dish, but they'll love a flavor upgrade with this smoking gun from Sur La Table. This gun is a simple way to add a delicious smokey flavor to your favorite meats, cocktails, and homemade sauces.
Zwilling 12-Piece Steak Dinner Set
The expert cooks in your life deserve the chance to show off their skills, so gifting them with this steak dinner knife and fork set can give them the tools to host and share their talents with other people.6254a4d1642c605c54bf1cab17d50f1e
Chef Knife Waxed Canvas Genuine Leather Roll Bag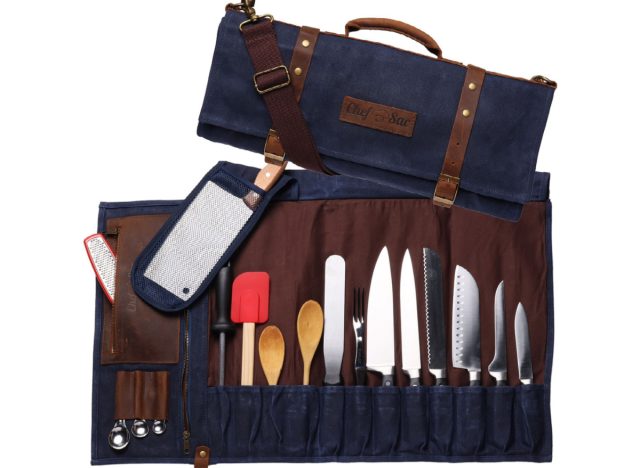 If your loved one already has all the tools they need, then they'll love this leather roll bag for their fancy chef's knives. And once they have the ability to take their tools on the go, they may be more inclined to come cook you a delicious dinner.
À Table: Recipes for Cooking and Eating the French Way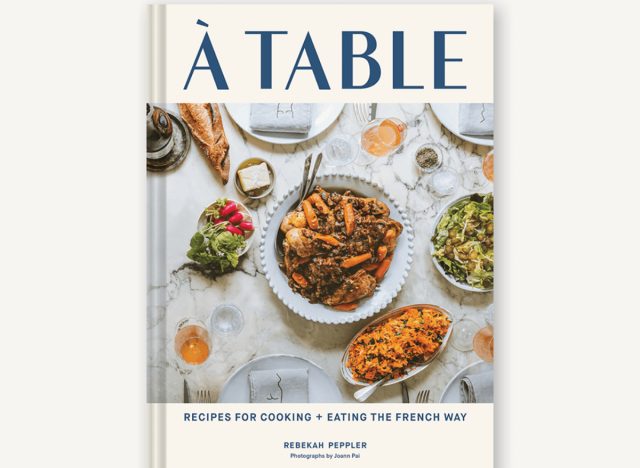 If your friend has excellent cooking skills, then they most likely know their way around all sorts of recipes and cuisines. This award-winning French recipe book can offer a new perspective and learning opportunities for even the most talented cooks.
For the cook who likes to entertain
Part of the fun of showing off your cooking skills is being able to entertain and bring people together. If you have people in your life who love to cook for their friends and family, they may enjoy a gift that takes their hosting skills to the next level.
These cocktail syrups from W & P Design are not only delicious and easy to use, but are a great choice for gifting on a budget. Your loved one can show off their hosting skills with an old fashioned, a Moscow mule, or a spicy margarita.
Cocktail Courier Gift Card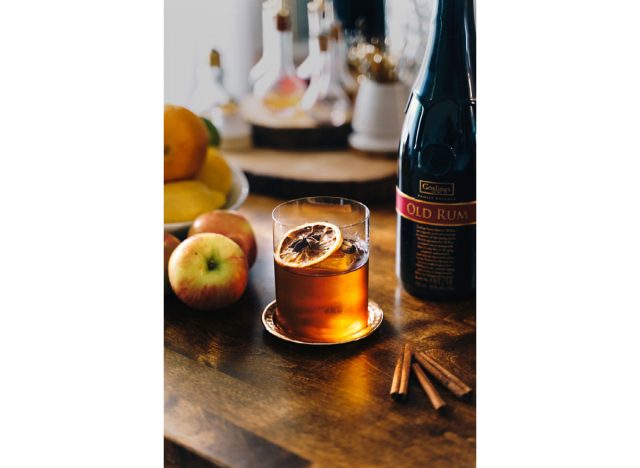 Most of us are familiar with meal subscriptions, but have you ever tried a cocktail subscription? Cocktail Courier sends you the right amount of ingredients and an easy-to-follow recipe so you can entertain with delicious drinks without all the added effort and money.
Mixology Rose Gold Bartender Set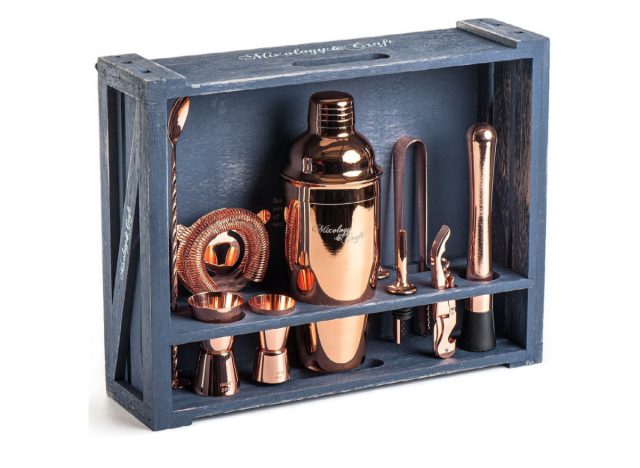 If you have a cook in your life, you know they love having the best tools. This rose gold bartending set will be the perfect addition to any at-home bar cart and can help your loved one feel prepared to entertain at any time.
The whiskey-loving cooks in your life will never have to worry about watered-down whiskey again. These stones can chill any drink without melting, and their rounded edges won't damage the glass.
Glass Topper Cocktail Smoker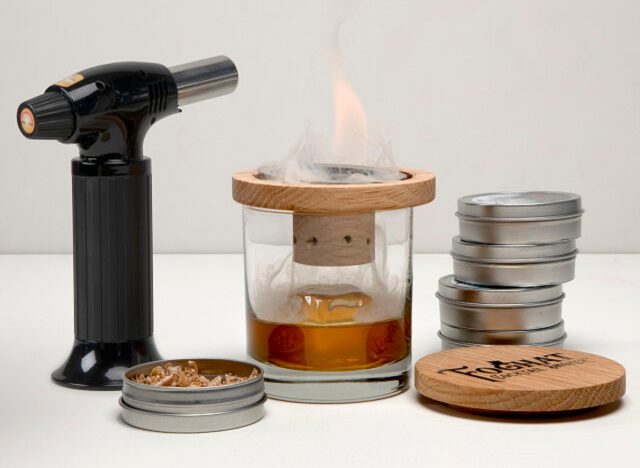 Your loved one who impresses people with their cooking skills can now impress them with their at-home cocktails as well. Giving them this cocktail smoker for the holidays can help them truly take their entertaining experience to the next level.
For the chef who already has everything
We all have those friends and family members who always have the newest, coolest gadgets and tools. And while it can be fun to see how they use these tools, it can also make it difficult to find them a gift they'll love. Here are a few options for the cooks in your life who already have everything.
Joyce Chen Bamboo Steamer Baskets
Give the cooking enthusiasts in your life a chance to try a more traditional Chinese method for preparing food with these beautiful steamer baskets.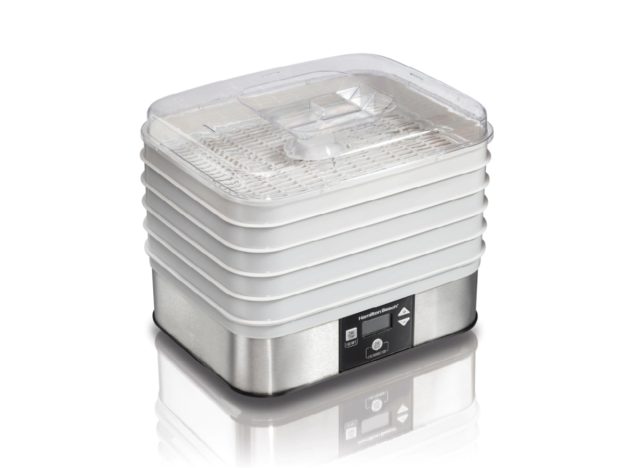 A food dehydrator is one of those fun items that you probably won't realized you wanted until it's gifted to you, which makes it the perfect gift for your loved ones who already have plenty of fun kitchen gadgets.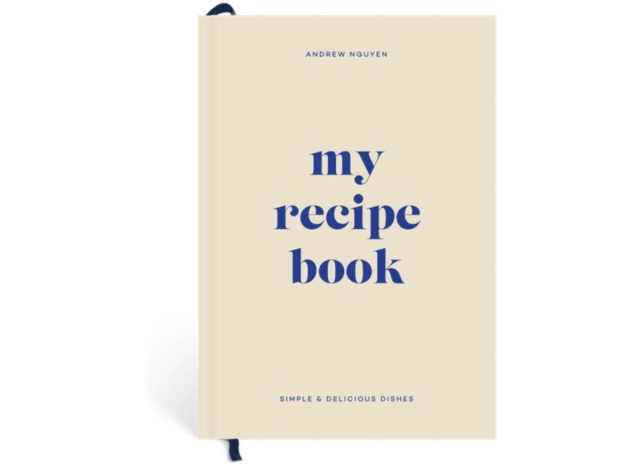 Whether you're getting a gift for an experienced cook or someone who's just starting out, this personal recipe journal can be a fun way for someone in your life to take pride in their favorite food creations.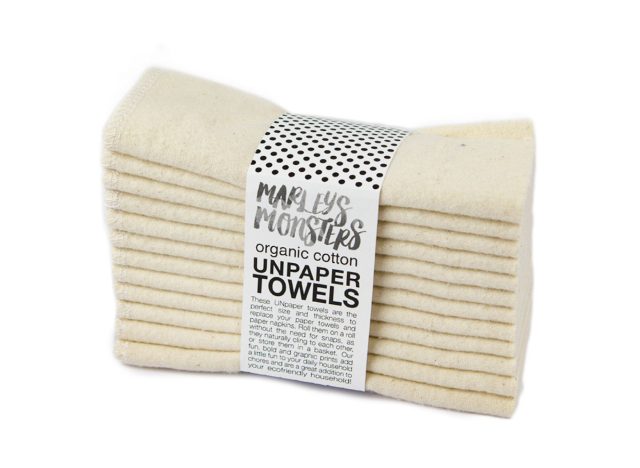 These reusable "unpaper" towels offer a unique experience for those who spend a lot of time in the kitchen. They're made from 100% cotton and easy to throw in the wash whenever you need.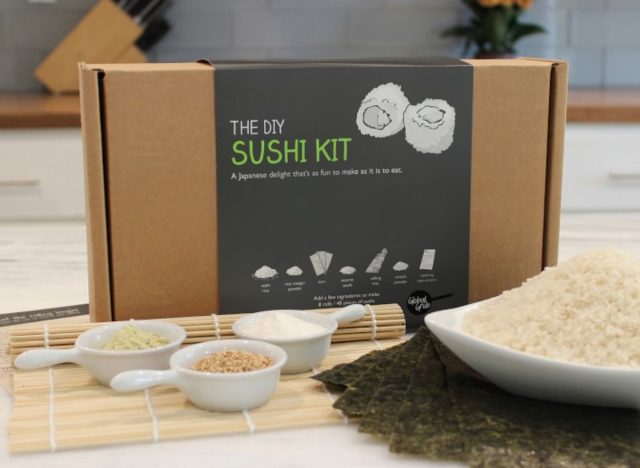 This DIY sushi kit is a fun, affordable gift that your loved ones can use to impress a date or treat themselves to a unique dining experience.