19 Best Gifts For Bakers, According to Our Editors
These gift ideas make shopping for your favorite bakers easy as...pie!
This post contains affiliate links. If you use these links to buy something, we may earn a commission.
Have someone in your life utterly obsessed with The Great British Baking Show? Friends with someone who just won't give up on that sourdough starter yet? Well, we have the perfect set of gifts for you! From cookie kits and cake mixes to fancy pans and baking accessories, we've rounded up the best gifts for all the bakers in your life. So whether you have a friend who simply loves to decorate cookies, or they're the kind of person who makes homemade everything from scratch—we have it all.
Here are the best gifts for bakers that you can snag this holiday season, and for even more baking inspiration, be sure to check out our list of these 30 Healthy Baked Goods to Make at Home.
Olive Lane Hand Pie Pan Set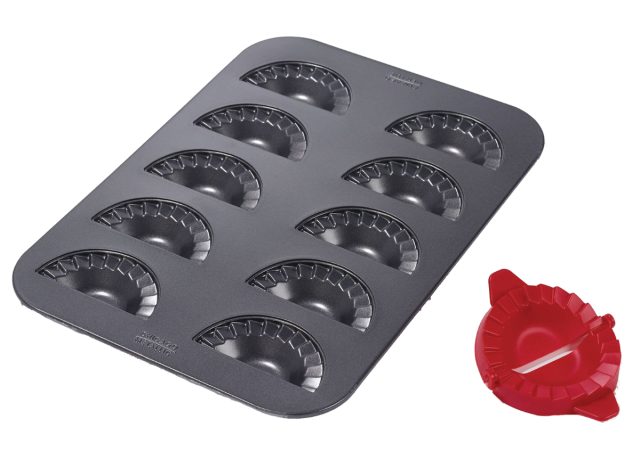 How could you say no to this adorable hand pie pan set? Make any pie your heart desires! Simply fill a small circle of pie dough with your favorite filling (apple, perhaps?), press the little pie together, and place it in the pan to bake. Make these hand pies extra special by brushing them with an egg wash on top, and even a small dash of sparkling sugar on top.
Banneton Bread Proofing Basket Set
For the friend that was strong enough to still be baking bread after the quarantine sourdough craze, this bread-proofing set has it all. This set comes with two different size bannetons for proofing, a bench scraper for shaping, a bread scorer for making pretty designs, and even a bag to hold your freshly baked bread.
Made In Nancy Silverton 3-Piece Porcelain Bakeware Set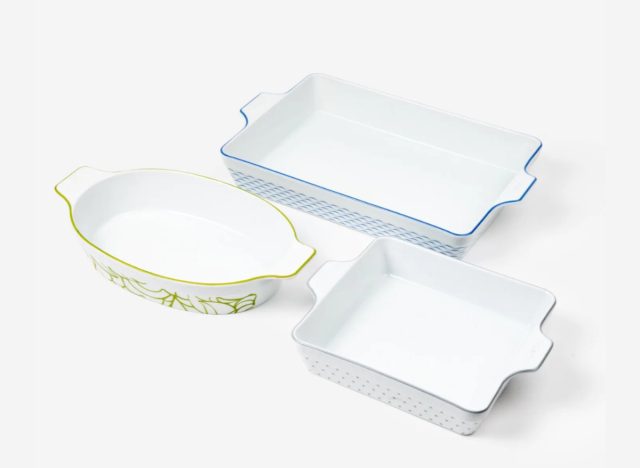 Baking isn't just meant for desserts and pastries—although we do love making those two things. Baking also means whipping up casseroles and other scrumptious eats to enjoy with your family and friends. This is why having a bakeware set is vital for anyone interested in hosting a crowd!
Not so sure about the baking set? Made In also offers numerous other baking accessories including their new 1.5-quart Pie Dish, and their popular 9×13" Baking Slab.
Neilsen-Massey Holiday Flavors Bundle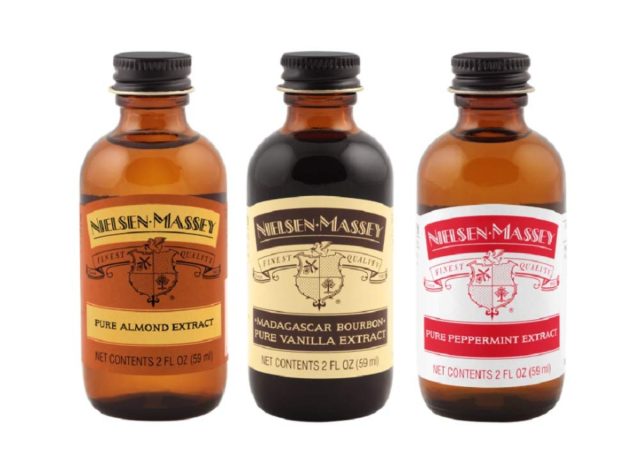 Nothing beats having a good quality extract for your baked goods. These three extracts are most commonly used for holiday baking and make for the perfect gift for anyone in your life who loves to host a cookie swap.
Insomnia Cookies DIY Holiday Decorating Kit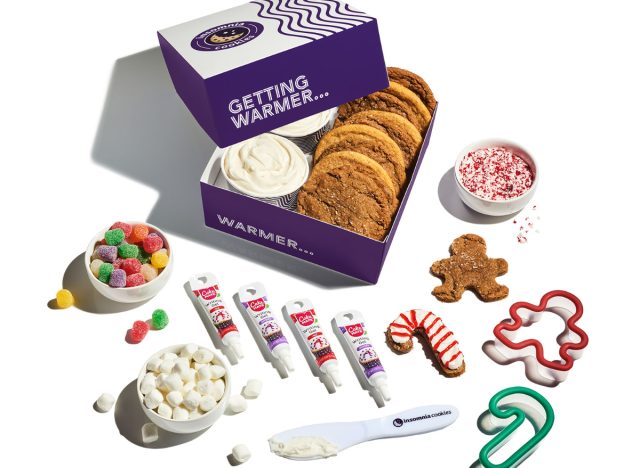 Speaking of cookie swaps, why bake when you can just decorate? Insomnia Cookies is offering a DIY Holiday Decorating Kit that comes with 12 pre-made Insomnia sugar or gingerbread cookies (or a mix of both!), buttercream or cream cheese icing, sprinkles, gummies, marshmallows…and pretty much everything else you would want for your holiday cookie decorating extravaganza.
Perforated French Bread Pan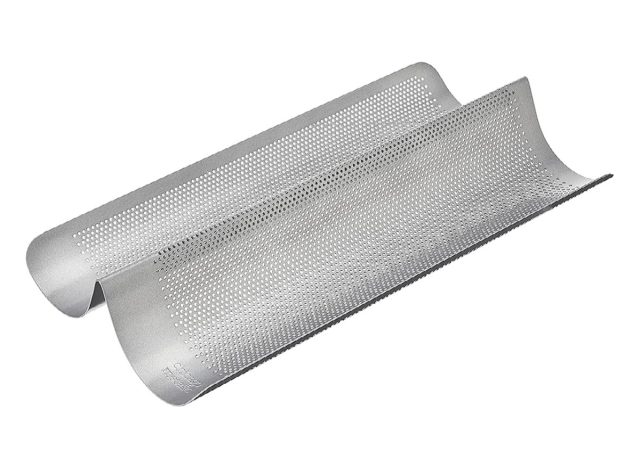 Bake like the french with this perforated French bread pan! Get ready for an influx of perfectly airy baguettes thanks to this easy-to-use pan.
Chef'n Pastrio Bench Scraper Set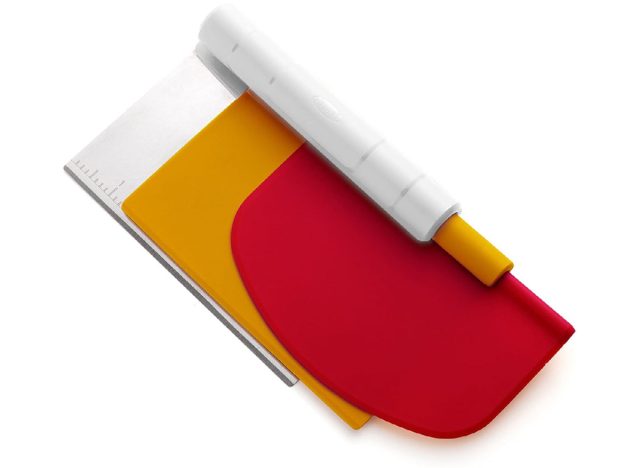 Whether you're making a new pastry or a loaf of artisanal bread, a bench scraper works well for shaping all kinds of baked treats. This set comes with three different types of bench scrapers including two plastic scrapers (one with rounded edges, one with straight) and a metal bench scraper with measurements for when you need to perfectly slice up your pastry dough.
Olive Lane Signature Ruffle Pie Dish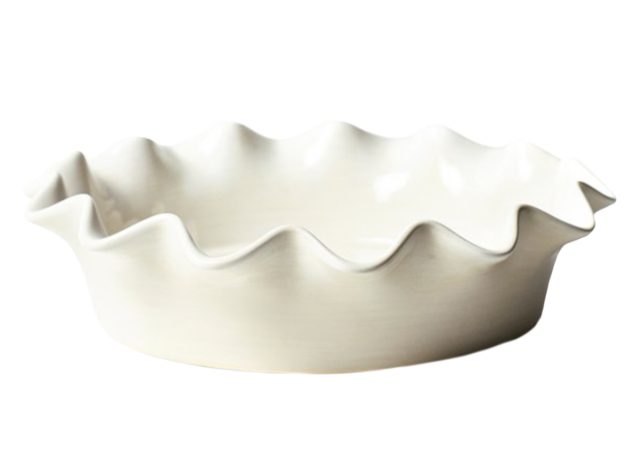 Get ready for the most gorgeous pie of your life. This pie pan makes shaping your pie dough even easier thanks to the ruffles of the dish. All the pie lovers in your life will swoon when they see it.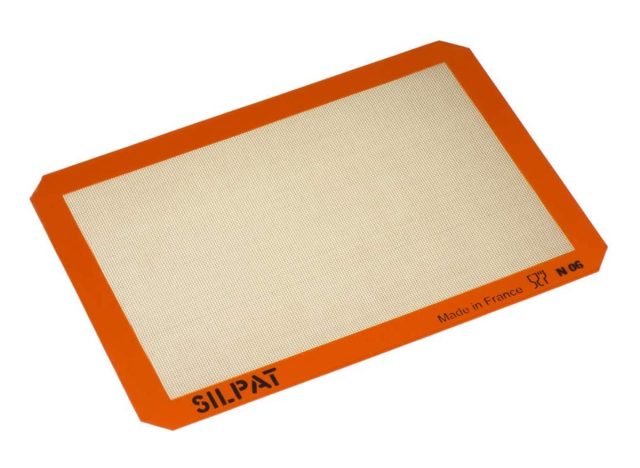 For perfectly baked pastries (and easy clean up) stock up on a few Silpat mats—the perfect non-stick silicone mat that will replace all of that wasteful parchment paper. With rave reviews from French pastry chefs, this mat fits perfectly on a half-sheet pan making your pastry-making dreams come true.
Nordic Ware Heritage Bundt Pan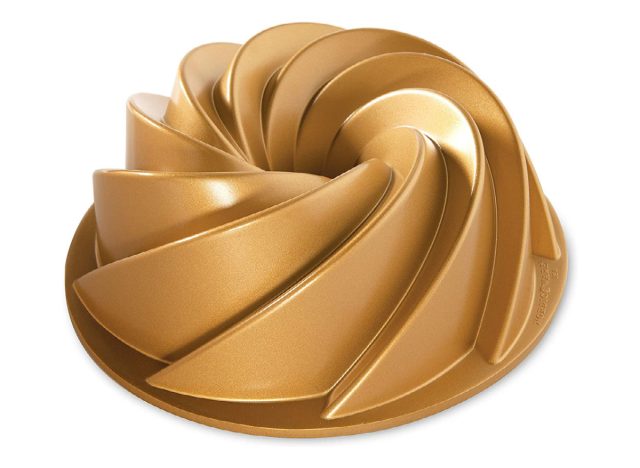 Why just make a cake when you can make a bundt cake? This Nordic Ware Bundt Pan is made of cast aluminum for perfectly baked bundts and even easier cleanup. Plus, the gold color of this pan gives it that "wow" factor you're always looking for when gifting friends and family during the holidays.
Out of the Woods of Oregon Bread Saw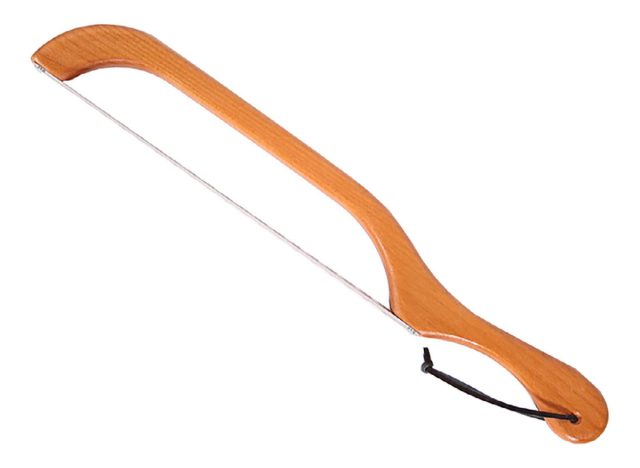 For the artisanal bread lovers in your life, tell them to give up their usual bread knife and instead, use this bread saw for even slices every single time. No uneven bread slices, here!
One Potato Cookie Wreath Kit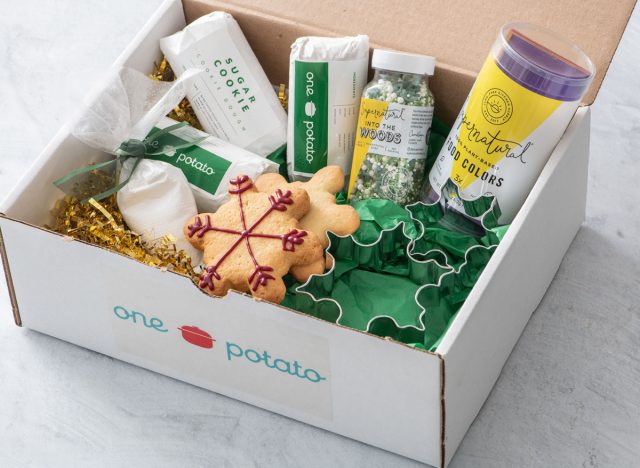 Whether you're gifting this cookie decorating set or simply want it for yourself, One Potato is offering a free Cookie Wreath Kit for any new subscribers for their meal kits! This box typically has a $50 value, but One Potato is kindly gifting it for free to anyone who signs up for their service and uses the code WREATH at checkout.
This cookie wreath kit comes with four different pre-made cookie doughs, powder sugar icing, food dye, two cookie cutters, and of course, sprinkles! Bake your cookies and set up a "wreath" on your table for guests to enjoy at your holiday party this year.
Bare Organics Coconut Palm Sugar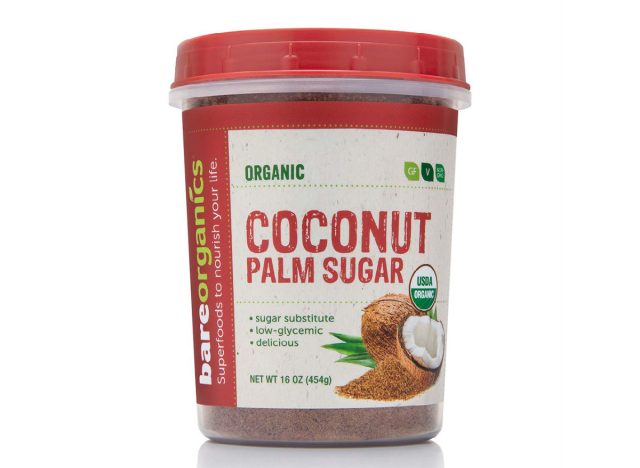 For the healthy baker in your life, you can do no wrong by gifting a container of healthy coconut palm sugar. This sugar is easily used in all kinds of healthy desserts including chocolate chip cookies, plum muffins, and even this festive peppermint pudding. It can even be used in this homemade breakfast sausage!6254a4d1642c605c54bf1cab17d50f1e
Nordic Ware Cast-Aluminum Tea-Cake and Candy Mold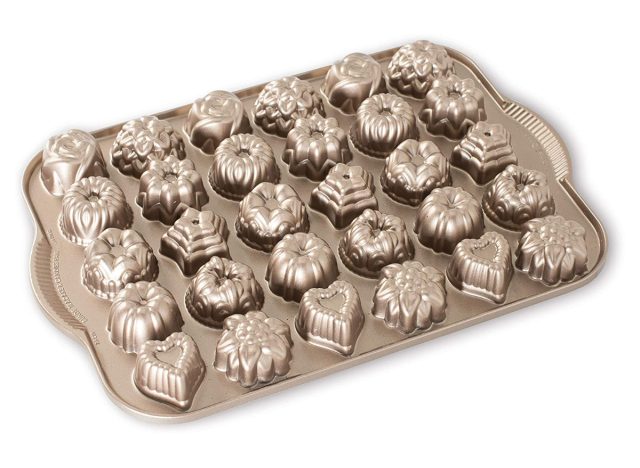 Who wouldn't want to host a fancy tea with friends, especially during the holidays? Gift the tea lovers in your life this Nordic Ware Tea-Cake and Candy Mold, which makes all kinds of fancy designs for your homemade cakes and candies. You could even pair it with this adorable tea set for your parties, or a gorgeous tea cake stand to display those goodies!
Blue Stripes Dried Cacao Fruit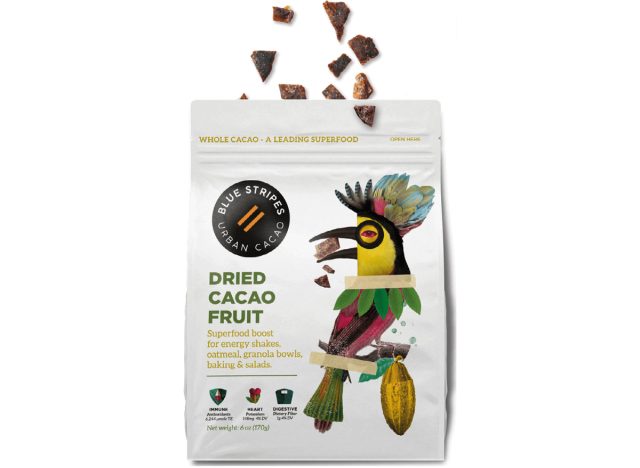 For the adventurous baker, this bag of dried cacao fruit can be used in numerous different baked goods. Cookies, oatmeal, and even homemade granola are all great uses for this superfood. Dried cacao fruit is packed with fiber, magnesium, potassium, and has eight times more antioxidants than blueberries!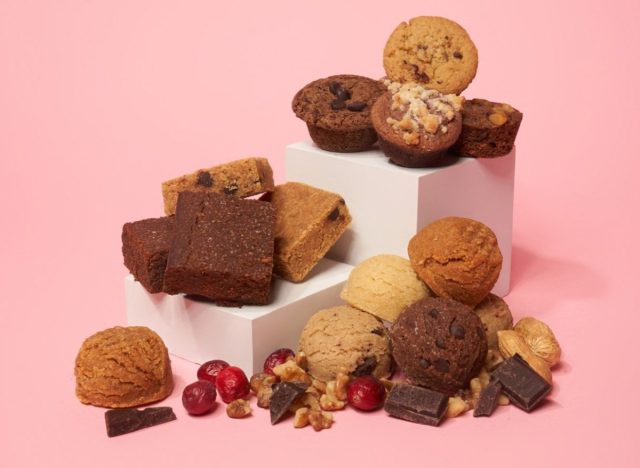 For the friend that won't shut up about collagen, get them a bundle of Bougie Bakes cookies for the holidays. Why? Yes, because they are packed with collagen. This company infuses collagen into their gluten-free, dairy-free, and sugar-free dough, making it the perfect healthy treat for that friend who's all about staying super healthy.
Williams Sonoma Goldtouch® Tart Pan with Removable Bottom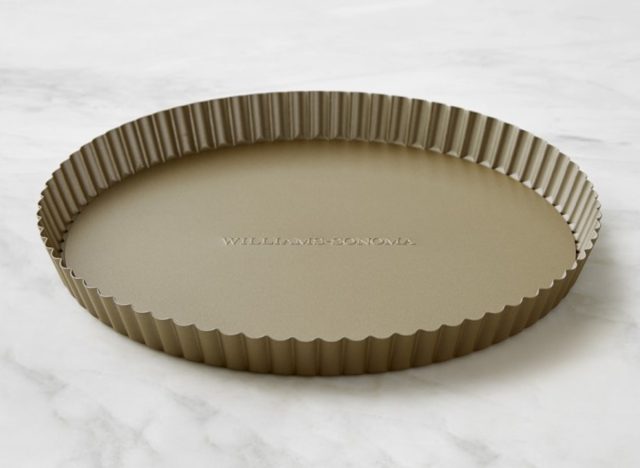 "Because I have been watching too much The Great British Baking Show, this is now on my holiday wish list," says Eat This, Not That! Editor-in-Chief Faye Brennan. "I love the idea of mastering the perfect tart!"
Joy the Baker Chocolate Sheet Cake Mix with Neapolitan Frosting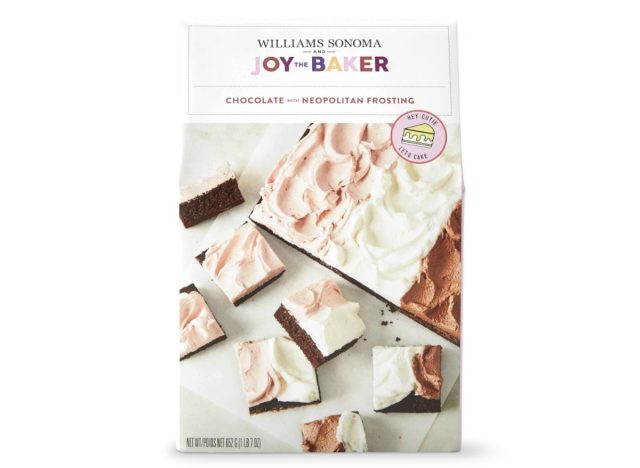 Don't just stop at this chocolate sheet pan mix—there's more. Joy Wilson, author of the blog Joy The Baker along with many other cookbooks and magazines, released a set of baking mixes through Williams Sonoma—and you're going to want to snag them all. There's an Espresso Chocolate Cake Mix with Peanut Butter Frosting, a Carrot Cake Pancake Mix, and my personal favorite, the Blueberry Pancake Muffin Mix. They make for the perfect gift for anyone who loves to bake—but hates to do all the prep.
Williams Sonoma Smeg Handmixer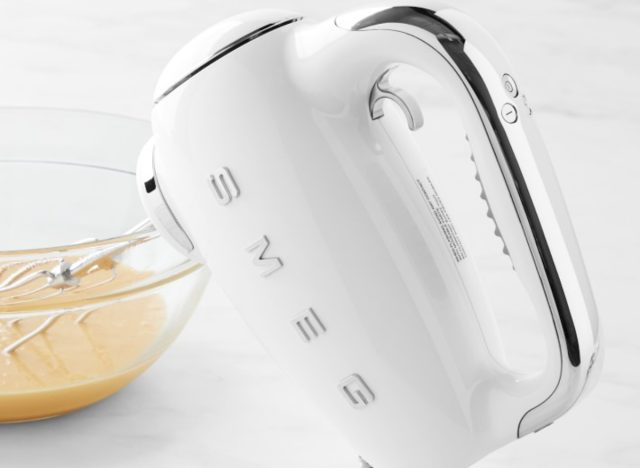 "If your favorite baker lives in an apartment that's too small to accommodate a full stand mixer, a hand mixer is the next best thing," says Eat This, Not That! Senior Editor Olivia Tarantino. "But make sure they have some free counter space because this tool from SMEG might be too cute to store in a kitchen cabinet."