8 Grocery Chains With the Best Seafood Departments
High standards are a must at the fish counter.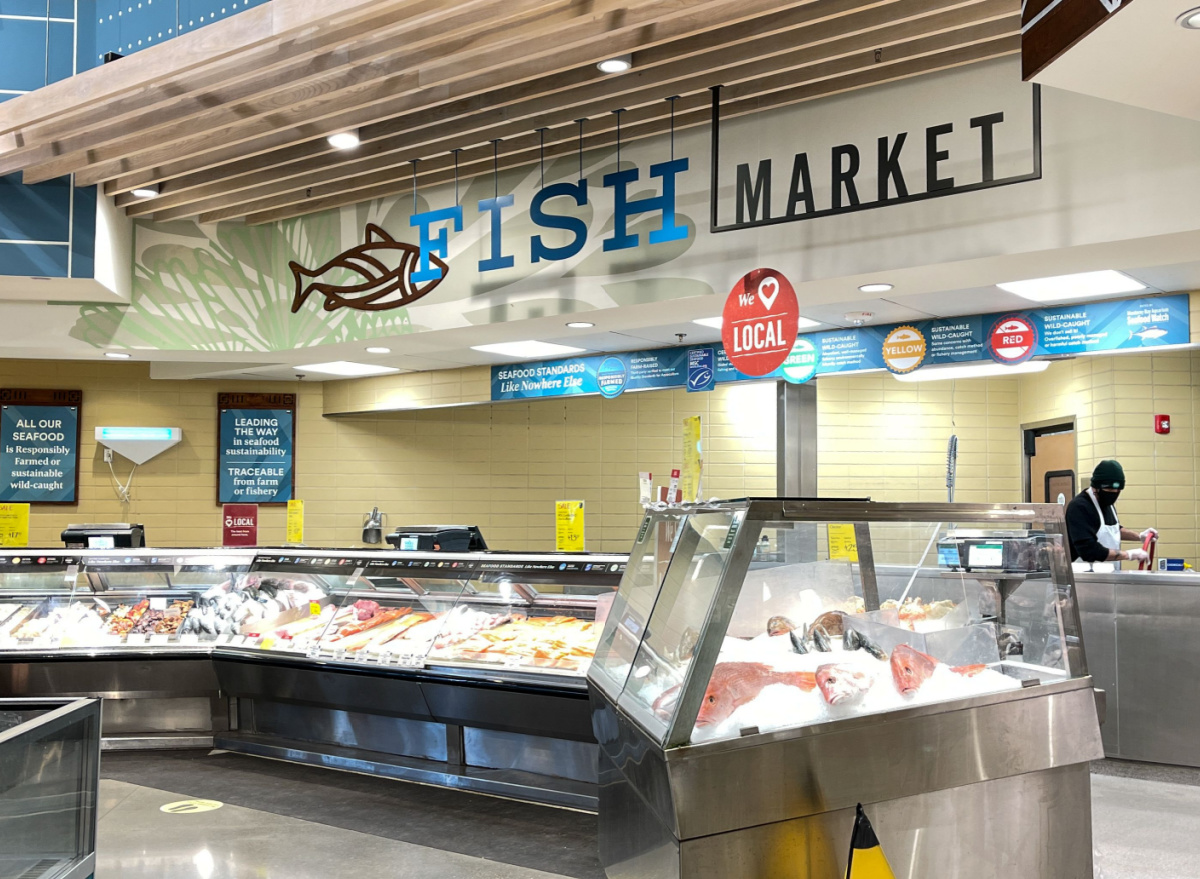 Americans eat a lot of fish—approximately 19 pounds per person annually, according to a report by the U.S. National Oceanic and Atmospheric Administration.
Even so, fresh and high-quality seafood can be hard to come by, depending on your chosen retailer. Some supermarkets offer little more than canned tuna and frozen fish sticks, while others put out a glorious assortment of fresh-caught aquatic delicacies from salmon and shrimp to scallops and oysters.
The most serious stores take things a step farther, curating a selection that upholds the highest standards in ethical and sustainable fishing practices. (Around 90% of fish stocks are overfished or exploited globally, according to The World Bank.)
Break out your lobster bibs and dig in to this list of the best supermarket seafood departments, which will both elevate your fish dinners and make you feel good about what you're eating, too.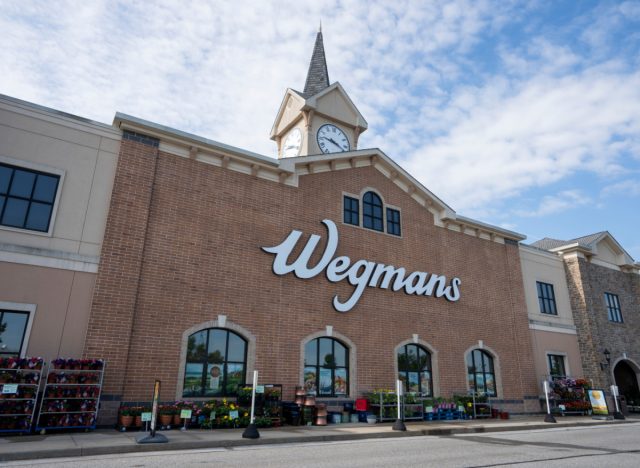 Wegmans has a stellar reputation for its seafood and its policies with regard to sustainability, earning top marks from the environmental group Greenpeace as far back as 2009.  The popular Northeast regional grocery chain could become even more focused on seafood in the future. Plans for its first Manhattan location include a high-end seafood restaurant with a 10-seat sushi bar, omakase experience, and a sitting oyster bar, according to Thrillist. "Wegman's does seafood right," wrote one satisfied customer on Tripadvisor, citing the "variety of fish and seafood […] [that] are prepared to order with the prices and quality outstanding."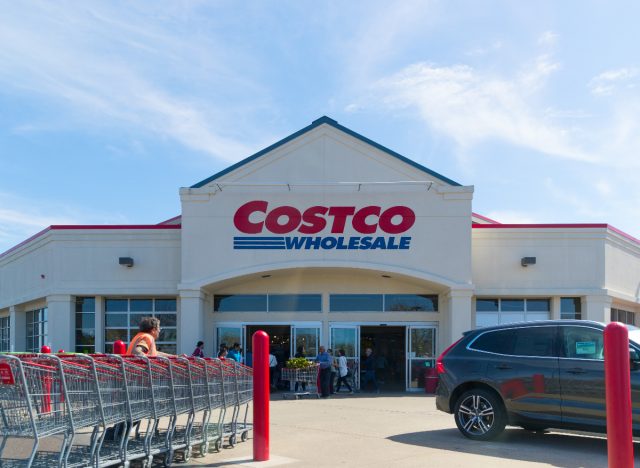 America's largest warehouse club gets praise for its great selection of both frozen and fresh seafood. Costco mostly sources its fresh seafood from the coast of Maine and other parts of the Atlantic region near Canada, according to supermarket-obsessed blog Aisle of Shame. Naturally, it's an especially great place to visit if you are stocking up on seafood in bulk. Fans on Reddit highly recommend the Kirkland-brand wild sockeye salmon and wild Argentine red shrimp.
With 72 locations in Massachusetts and Connecticut, Big Y is a New England supermarket powerhouse—especially when it comes to seafood, thanks to its close partnership with Boston-based North Coast Seafoods. The chain receives fresh seafood shipments six days a week according to the company's website, and local oysters are specialty. Big Y also actively promotes sustainable fishing practices. One Yelp reviewer raved about the store's sushi station, saying that the "presentation and taste were on point, dare I even say better than sushi I've had in some restaurants."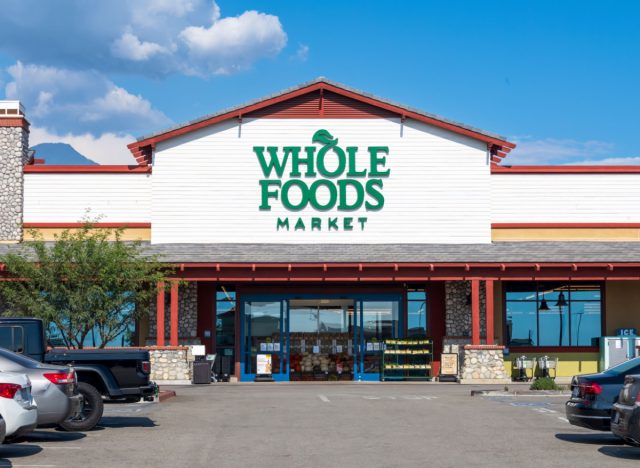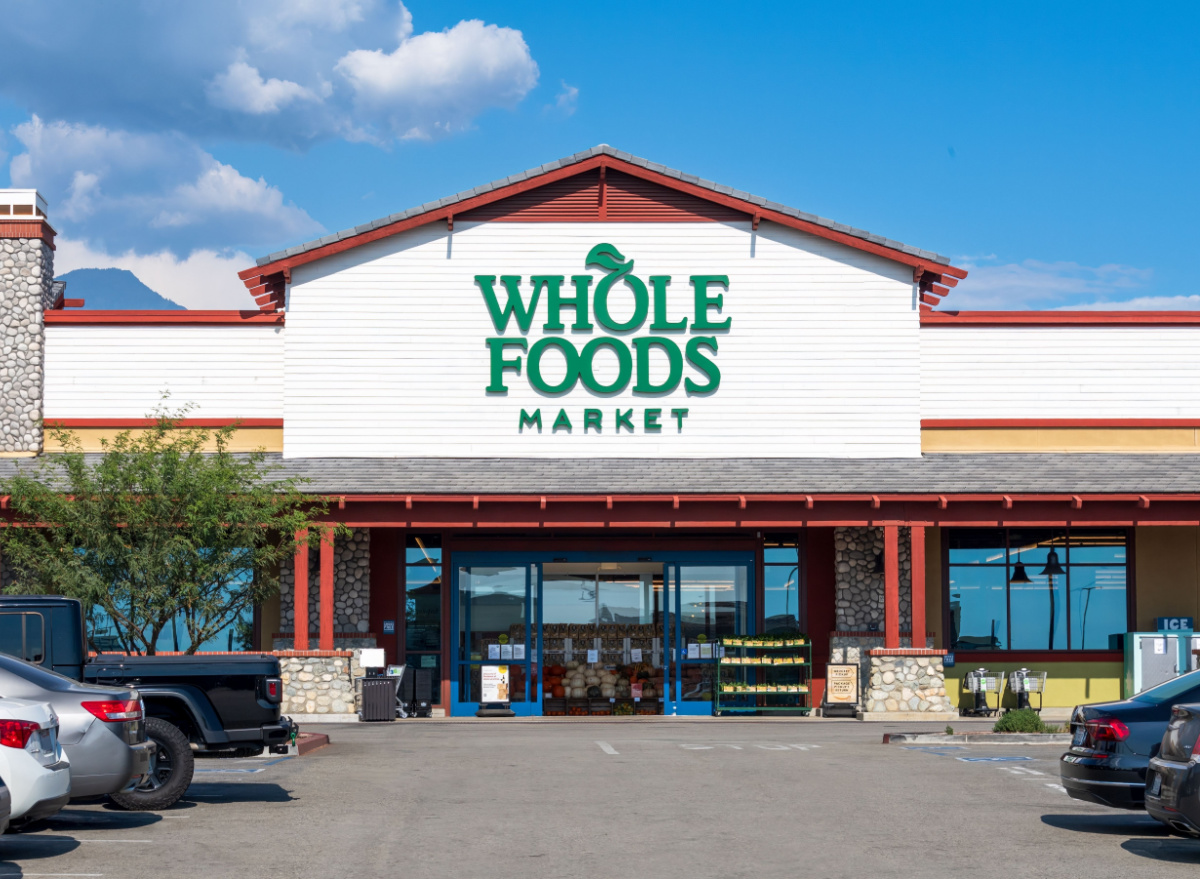 Whole Foods puts out one of the most diverse spreads of fresh seafood anywhere, including both raw cuts and marinated or pre-seasoned options. We're talking everything from jumbo lump crab cakes and salmon burgers to tequila-lime-seasoned salmon filets. Every Friday, the store runs a special of 12 oysters for $12. The grocery chain's website details what its fishmongers can provide in-store, which includes sourcing information, prep advice, and recipe tips. Business Insider reported that Whole Foods has "some of the most stringent quality standards for fish of any grocery store," citing its relationship with advocacy groups including the Monterey Bay Aquarium, Safina Organization, and Marine Stewardship Council.6254a4d1642c605c54bf1cab17d50f1e
Albertsons makes us want to go on an all-seafood diet. The national chain promotes its own Responsible Seafood Program to help customers to identify which fresh, frozen, shelf-stable, and sushi products meet the highest sustainability standards, according to the company's website. All of the chain's Waterfront Bistro and Open Nature-branded seafood products meet these standards. Same goes for its top 20 wild-caught and farm-raised fish, which includes everything from cod to tuna.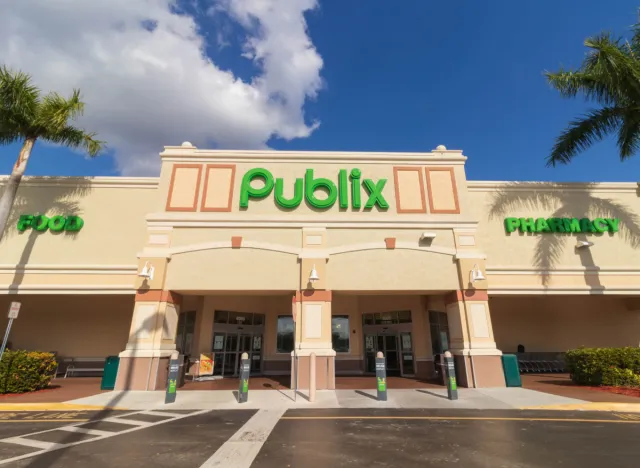 Much beloved down South, Publix is headquartered in Lakeland, Fla., not far from the coastal hub of Tampa. So, it only makes sense that its seafood department has a good reputation. According to Publix's website, the grocer sources its seafood from some of the "very best fishing areas in the world, rushing them to our stores so you can enjoy them at their freshest." The fresh seafood collection includes sushi platters, which are said to be best bought on Wednesdays, according to Business Insider. One Facebook reviewer raved about the wild-caught shell-on oysters: "They are well iced and packed to go."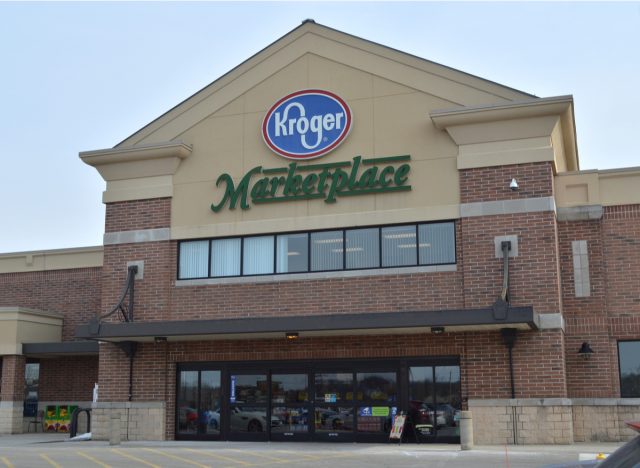 Kroger is set to merge with Albertsons by 2024, so it's great to know that Kroger's fresh seafood collection is also up to par. The store sells both wild-caught and farm-raised filets, with several customer favorites being crabs and shrimp. Business Insider notes that Kroger offers a customizable fish counter that allows shoppers to select their own seasonings and take home the prepared filets in an oven-ready bag. One Redditor recently noted the retailer will also steam and season your shrimp upon request. A 2022 report by the World Wildlife Fund notes that Kroger has been steadily working to meet higher sustainability standards for its seafood offerings for the past decade.
Located in five Northeastern states, Stop & Shop earns its place in the best seafood conversation for its summertime local seafood program. The retailer partners with local purveyors in Massachusetts, New Jersey and New York, to expand its selection with seasonal fresh catches such as oysters, mussels, and lobsters, according to a press release. The chain also works with organizations including the Gulf of Maine Research Institute and Ocean Disclosure Project to ensure its products meet sustainability and traceability standards.
Store Brands reports that lobster tails are a particular favorite for Stop & Shop customers, in addition to its fried shellfish offerings like breaded and battered cod, haddock, and flounder. If you still don't believe us, you can check out a YouTube video of a typical Stop & Shop seafood assortment here.
Olivia Bria
Olivia has a bachelor's degree in communications and political science from the University of Connecticut. She is a foodie, traveler, journalist, and celebrity interviewer.
Read more about Olivia